Flavorful yet still light and refreshing, these grape juice recipes are the perfect thirst-quenching accessory to add to your routine. We've made sure to include a wide variety, from simple juice to cocktails and desserts, so no matter what you like, you can still find something enjoyable to try out.
15 Grape Juice Recipes to Brighten Your Days
1. Concord Grape Juice
This concord grape juice recipe is a sweet, wholesome combination of honey, lime juice, and grape juice. The fragrant rosemary adds herby notes, making this beverage stimulating and excellent as a breakfast treat, but would also pair marvelously with savory main courses at dinner. Incorporate it into your meals for an elegant, fruity touch.
Go to Recipe
2. Grape Juice
This recipe offers detailed instructions on two different ways to make grape juice as well as how to can it for prolonged storage. All you need are grapes, water, and sugar (optional). This creates a drink with a naturally sweet, tart taste and gorgeously vibrant fuschia color that take your senses on a stroll across a blooming vineyard.
Go to Recipe
3. Vodka and Grape Juice
This is a pleasant cocktail that uses the sweet and mild taste of grape juice to dilute vodka's bitter taste. Lime and mint flavors add an appreciated kick to the drink to make it fresh and reviving.
Despite the low amount of alcohol, it's best to drink this beverage in moderation. Vodka dehydrates your system and could leave you feeling even thirstier. Additionally, drink plenty of water to counteract the effects of vodka and stay hydrated at all times.
Go to Recipe
4. Green Grape Juice
This green grape juice is naturally sweet with a dash of bitterness. This recipe balances it with some sugar and lime juice for an added tang. Top it off with some fresh mint for an herbaceous touch and a cooling effect.
Go to Recipe
5. Apple Cider Vinegar and Grape Juice
Apple cider vinegar is tart and thought to have many health benefits, including diabetes-regulating properties. Honey and grape juice's sweetness work in contrast to sour vinegar, making it less potent and more palatable. The result is a delicious beverage that will leave you feeling nourished and satisfied.
Go to Recipe
6. Purple Passion Blender Juice
This deeply vibrant juice is a blend of purple cabbage, grapes, pears, blackberries, celery, and lemon juice. The combination sounds a bit odd at first, but that's what makes it so good. The sweet and slightly tart flavors seamlessly meld into one another and give you a drink that tastes just like heaven.
Go to Recipe
7. Non-Alcoholic Mulled Grape Juice
This non-alcoholic mulled grape juice is a light refreshment and an absolute crowd-pleaser—whether you're just treating your family and friends, or hosting a dinner party. It's infused with the grape's naturally sweet and subtly tart taste, made all the more cozy by cinnamon and fresh ginger. When those cold days roll around and you want something flavorful but still warming, don't forget to give this one a go.
Go to Recipe
8. Tequila and Grape Juice
This mix of concord grape juice and tequila is a delightful drink with an earth-musky essence. Add a smoked rim for some savory dimension and each sip will be an absolute delight. Just remember to drink plenty of water, as alcohol may leave you dehydrated.
Go to Recipe
9. Grape Juice Lemonade
This grape juice lemonade is a refreshing drink that tantalizes the taste buds with its sweet-tart goodness. The smooth, velvety texture of the grape juice is complemented by the crisp, refreshing bite of the lemonade, creating a harmonious blend of flavors that is both satisfying and invigorating. Whether enjoyed on a hot summer day or as a pick-me-up during a midday slump, this grape juice lemonade is a delightful treat that will brighten your day.
Go to Recipe
10. Zinfandel Grape, Rosemary, and Gin Crush
This gin and grape juice is full of intense flavors. It has sharp hints of citrus as well as aromatic notes, both balanced by the sweet grape juice flavor and sour lemon taste. The result is a potent beverage suitable for a laid-back evening.
And as mentioned before, drink lots of water whenever drinking alcoholic beverages. Your system will thank you, not only for keeping yourself hydrated but for helping ward off adverse effects such as headaches that arise from dehydration.
Go to Recipe
11. Classic Transfusion Cocktail
With a complex flavor profile yet simple ingredients, this cocktail is a great fit for all kinds of occasions. It's a mixture of vodka, grape juice, ginger ale, and lime juice—just four ingredients to create a delicate balance of sweet, tangy, and subtly spicy. Sipped slowly, these flavors unfold into one another and give you an enticing drink that endlessly tantalizes the taste buds. Whether enjoyed as a pre-dinner aperitif or as a nightcap after a long day, this cocktail is the perfect way to indulge in a little sophistication.
Go to Recipe
12. Non Alcoholic Sangria
With its vibrant colors and refreshing taste, this non-alcoholic sangria embodies the lively essence of summer. The flavors burst into a gorgeous symphony, with the notes of sweetness from the grapes dancing with the citrus fruits' bright zest. Instead of red wine, it has a club soda base, so anybody can enjoy the splendor that this drink has to offer. So make a large pitcher then sit back, relax, and let it transport you to a world of pure bliss and relaxation.
Go to Recipe
13. Grape Gelatins
Who knew grape juice could be transformed into so much more than just beverages? These stunning, eye-catching grape gelatins make one helluva dessert for all your meals, whether they're casual dinners or fancy feasts. Each bite is a harmony of taste and texture, with the soft, yielding gelatin enhancing the densely sweet taste of simmered grape juice. They come together in just 20 minutes but require a minimum of 2 hours to set, so make them in advance if you plan on serving them at parties and gatherings.
Go to Recipe
14. Grape Juice Pie
Concord grape juice is simmered with sugar and cornstarch to a jammy, glossy thickness that makes this no-bake grape juice pie the center of attention anywhere it appears. The toothsome fruit filling is topped with fluffy whipped cream and contrasted by the crispy crust at the bottom. This combination creates a heaven of taste and texture that will have your taste buds shimmering with joy.
Go to Recipe
15. Purple Grape & Rosemary Sorbet
This sorbet is an enchanting mix of sweet-tart purple grape and piney rosemary. With each cooling spoonful, you'll feel the flavors softly melting onto your taste buds with a pleasant, calming delight. It's perfect for any occasion, whether you're looking to impress your guests at a dinner party or simply indulge in a sweet little treat. Whatever it is, we firmly believe there's hardly a meal this sorbet won't fit in.
Go to Recipe
Is Grape Juice Good for You?
Yes, in fact, this fruit comes with a plethora of nutrients that may be good for your body in various ways. To name a few, drinking grape juice may have some benefits:
Concord grape juice contains resveratrol, a polyphenol with antioxidant properties. It has promising effects against high oxidative stress on skin cells and may protect against cancer cells and skin diseases.
Drinking Concord grape juice every day has been seen to improve cognitive function—which involves helping memory, spatial awareness, and everyday tasks such as navigating while driving.
Grape juice may also help to lower LDL ("bad cholesterol") oxidation in patients with heart disease symptoms. Grape juice's flavonoids may play a significant role in maintaining heart health. Just like grapes, it's rich in antioxidants and phytonutrients to raise HDL ("good cholesterol"). Consequently, consuming grape juice relaxes blood vessels and may lower the risk of developing blood clots that lead to heart attacks.
Studies have shown that purple grape juice can lower systolic blood pressure for healthy individuals under intense physical activity. Regularly consuming it can act against harmful factors that cause oxidation in the body.
Additionally, red grape juice minimizes the effects of a high-fat diet by lowering systolic blood pressure. It reduces the risk of developing hypertension and non-alcoholic fatty liver disease in animals.
Grape juice is also suitable for clear liquid diets to provide hydration, potassium, electrolytes, and energy. Though not appealing, a clear liquid diet's purpose is to keep your intestines clear. It minimizes the strain on your digestive system to prepare you for medical procedures like surgeries and tests.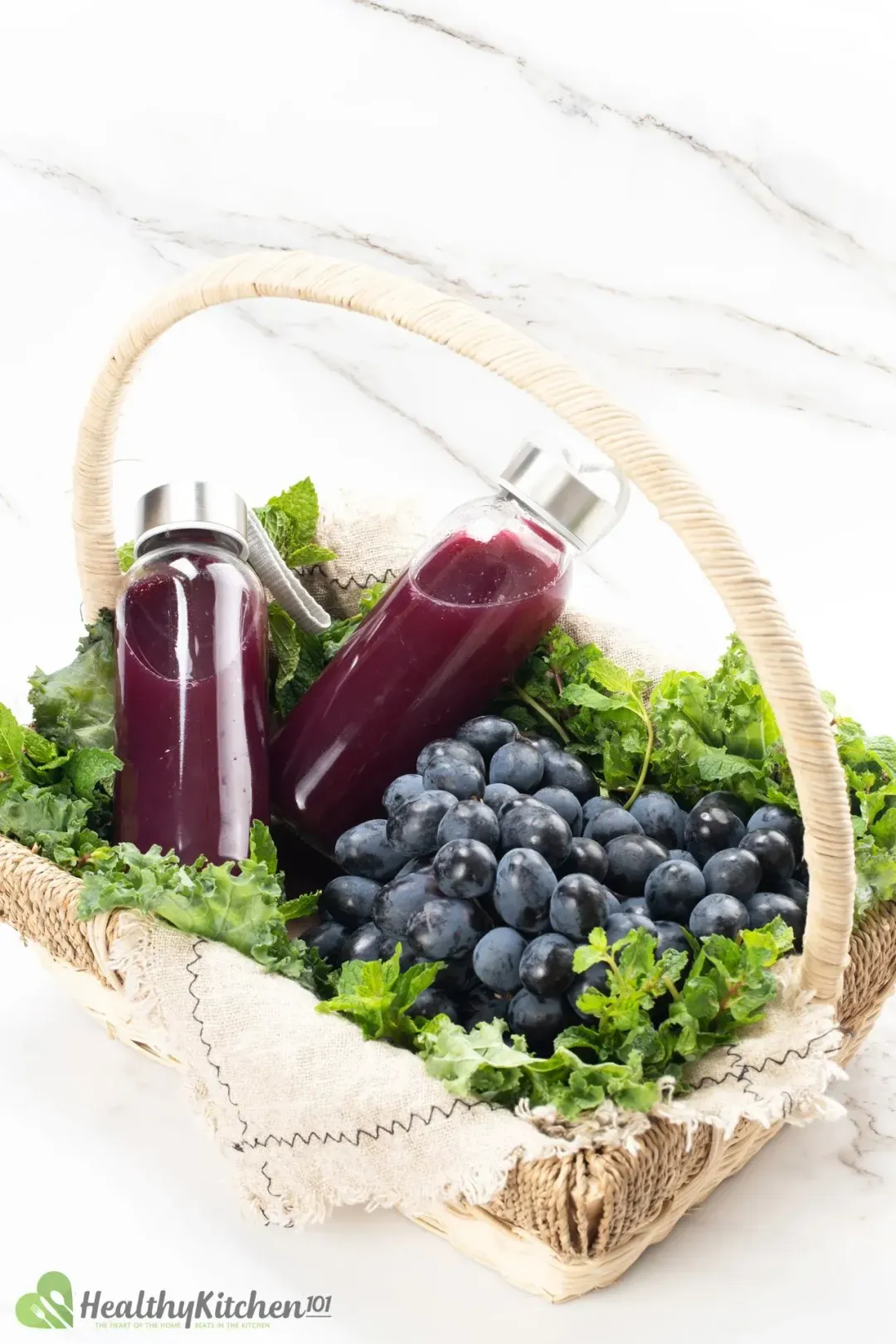 Grape Juice Nutrition
1. Calories
Grape juice is a low-calorie beverage, containing 152 calories in a one-cup serving (253g). Thus it's a great way to restrict calories in your diet. Drinking it in place of higher-calorie drinks could help manage weight and prevent obesity.
2. The pH of Grape Juice
Grape juice's pH ranges from 3.4-3.82, which is acidic but not as much as lime/lemon juice.
This means frequent consumption could decalcify teeth and erode them. But you can combat the acid attacks on your teeth by swishing your mouth out with water after drinking. Alternatively, use a straw for drinking your grape juice and avoid sipping it for prolonged periods.
3. Sugar in Grape Juice
A cup of grape juice contains 35.9 grams of sugar. That's more sugar compared to other fruit juices like orange and watermelon juice. For this reason, it's essential to limit the consumption of grape juice, especially for children.
On the other hand, glucose from grape juice sugar can provide your body with vital energy. Consuming it may give you an instant boost for activities like running. By the end of the day, it all comes down to balanced moderation.
Want more nutritious, healthy juice recipes to enjoy? Don't forget to check out our collection of Pomegranate Juice Recipes and Grapefruit Juice Recipes to try out more amazing drinks and desserts that will not only nourish your body but also delight your taste buds.
FAQ
1. Does Grape Juice Make You Poop?
Grape juice with pulp contains fiber. Consuming it may encourage bowel movements by increasing the weight and size of your stool, allowing it to pass out more easily.
2. How Much Grape Juice Per Day?
Because grape juice contains relatively high amounts of sugar, it's good to limit it to 8 ounces a day. Excessive fruit juice consumption may lead to diarrhea, flatulence, and tooth decay.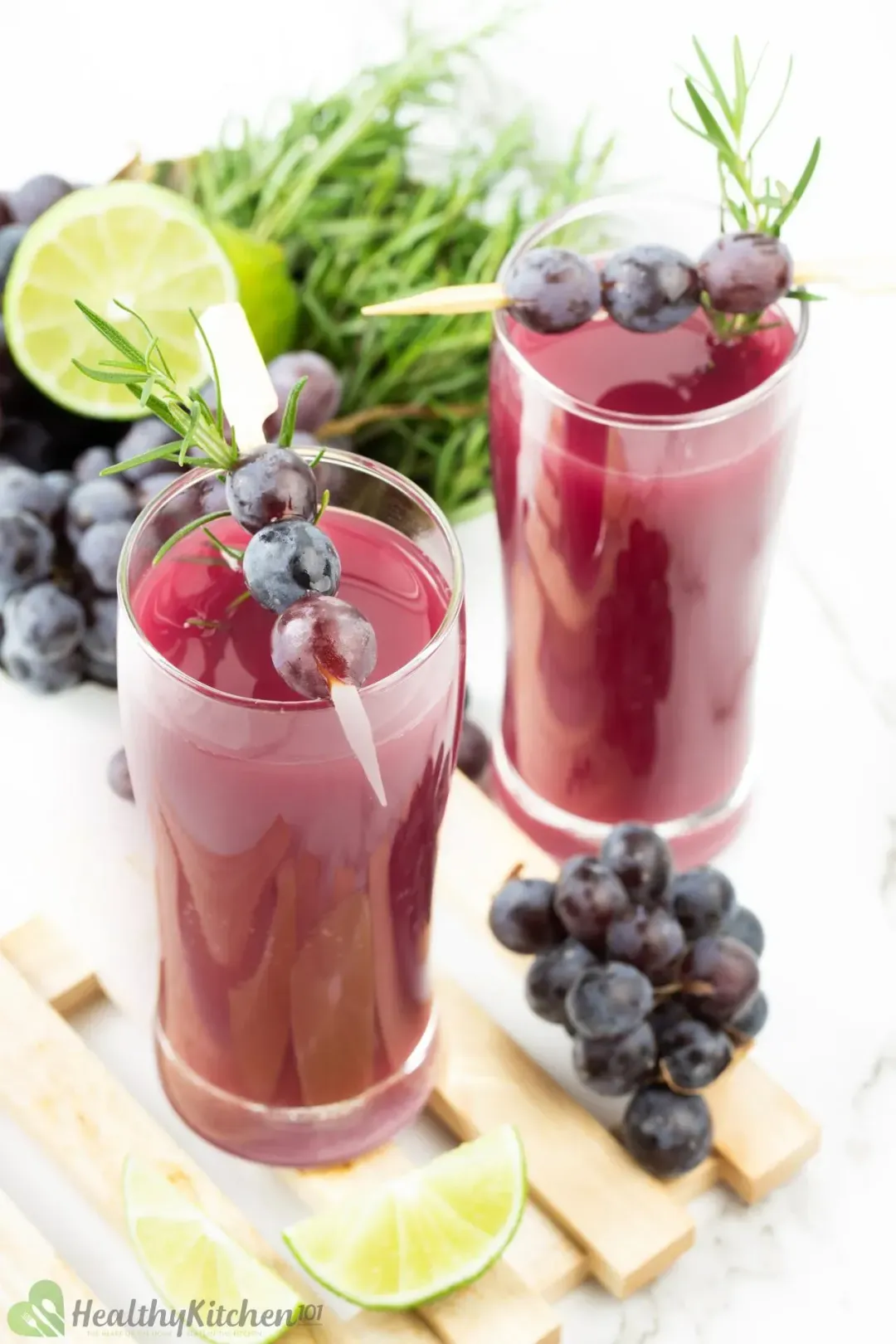 3. What Happens If You Drink Too Much Grape Juice?
Excess consumption of red grape juice may lead to iron deficiency anemia. The high polyphenol content inhibits the positive effects of ascorbic acid. For individuals seeking to increase iron intake, this may not be advisable.
Note that this is true for red grape juice, while white grape juice actually increases iron bioavailability.
For individuals who want to limit iron uptake, drinking excess purple grape juice may help lower iron levels.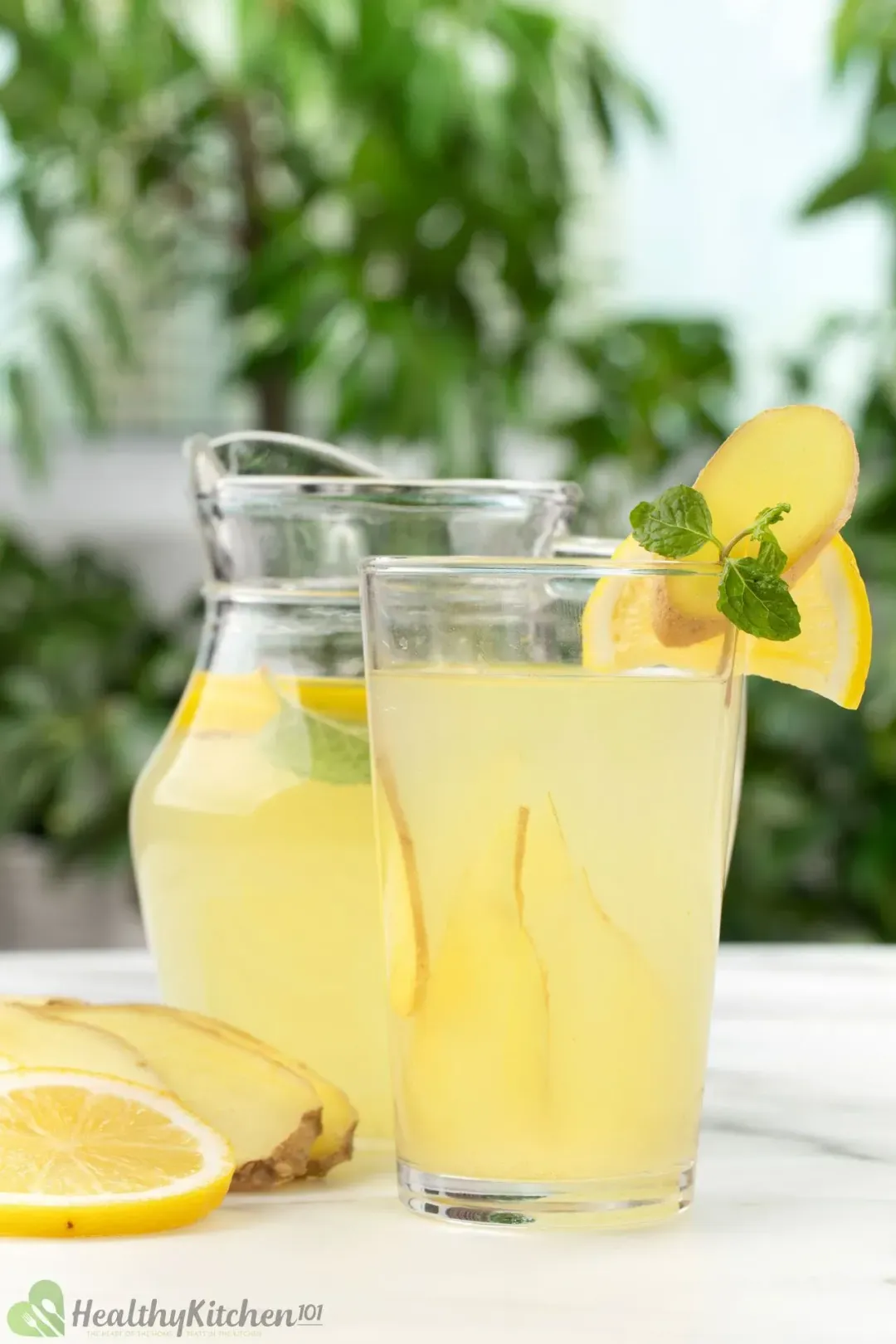 Previous Recipe
Top 15 Ginger Juice Recipes
Top 15 Ginger Juice Recipes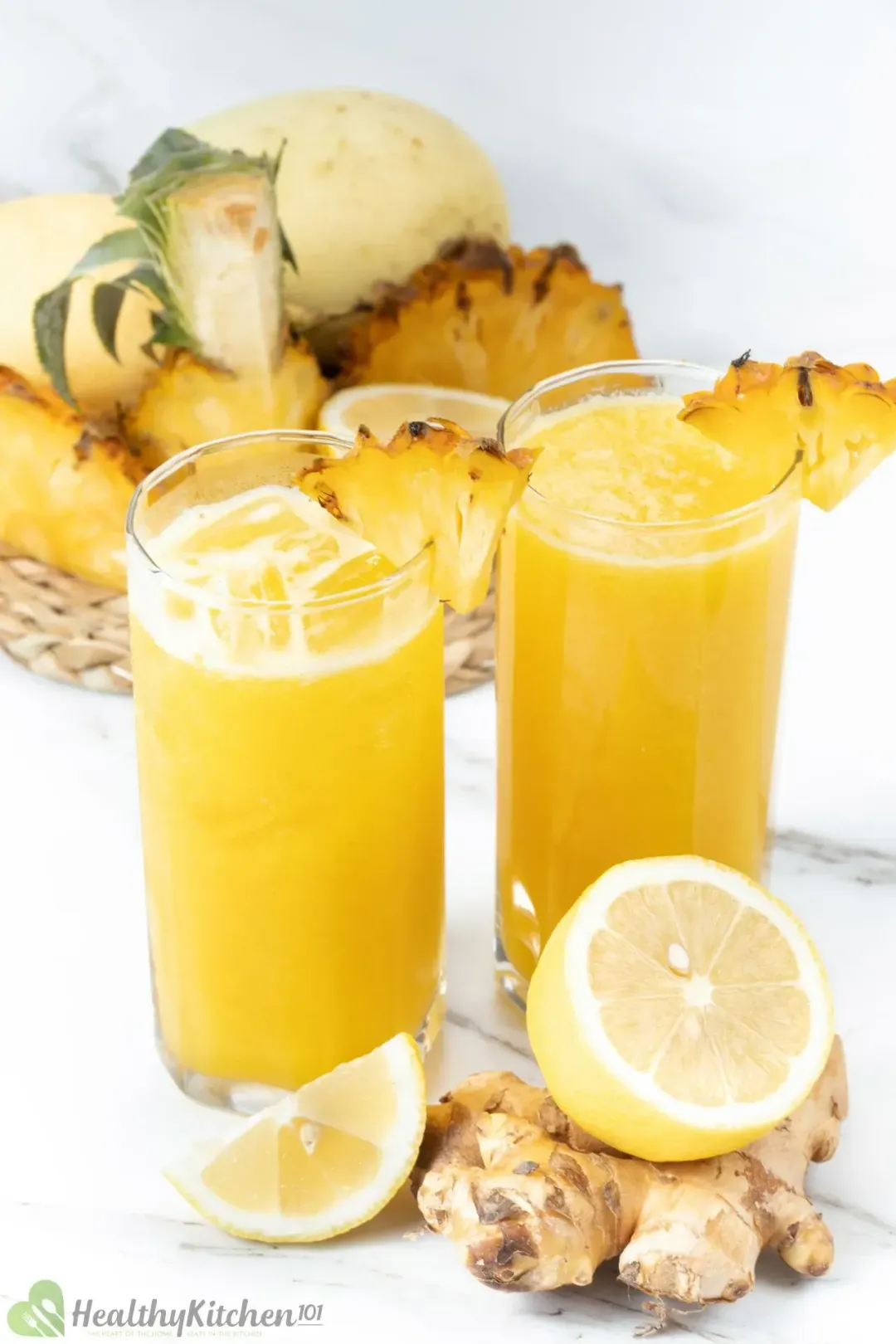 Next Recipe
Top 15 Mango Juice Recipes
Top 15 Mango Juice Recipes
Writer, SEO Specialist
Neola Muhambi is a food and travel writer and SEO outreach specialist. Her African heritage and travels across various countries in Asia have given her a keen appreciation for cultural diversity and a sensitivity to the unique characteristics of various cuisines. Her experiences also sharpened her communication skills, which are helpful in her tasks to establish organic connections among websites.
Head Chef, Culinary Consultant
Tuyet Pham is an award-winning Saigonese chef who believes that joy is the secret ingredient to delicious food. At Healthy Recipes 101, Tuyet personally tests and simplifies every recipe, ensuring maximum flavor with minimal effort. With a background at prestigious French restaurants P'TI Saigon and Le Corto, Tuyet knows how to make every dish exceptional.
Writer, Author
Luna Regina is an accomplished writer and author who dedicates her career to empowering home cooks and making cooking effortless for everyone. She is the founder of HealthyKitchen101.com and HealthyRecipes101.com, where she works with her team to develop easy, nutritious recipes and help aspiring cooks choose the right kitchen appliances.
Comments/ Reviews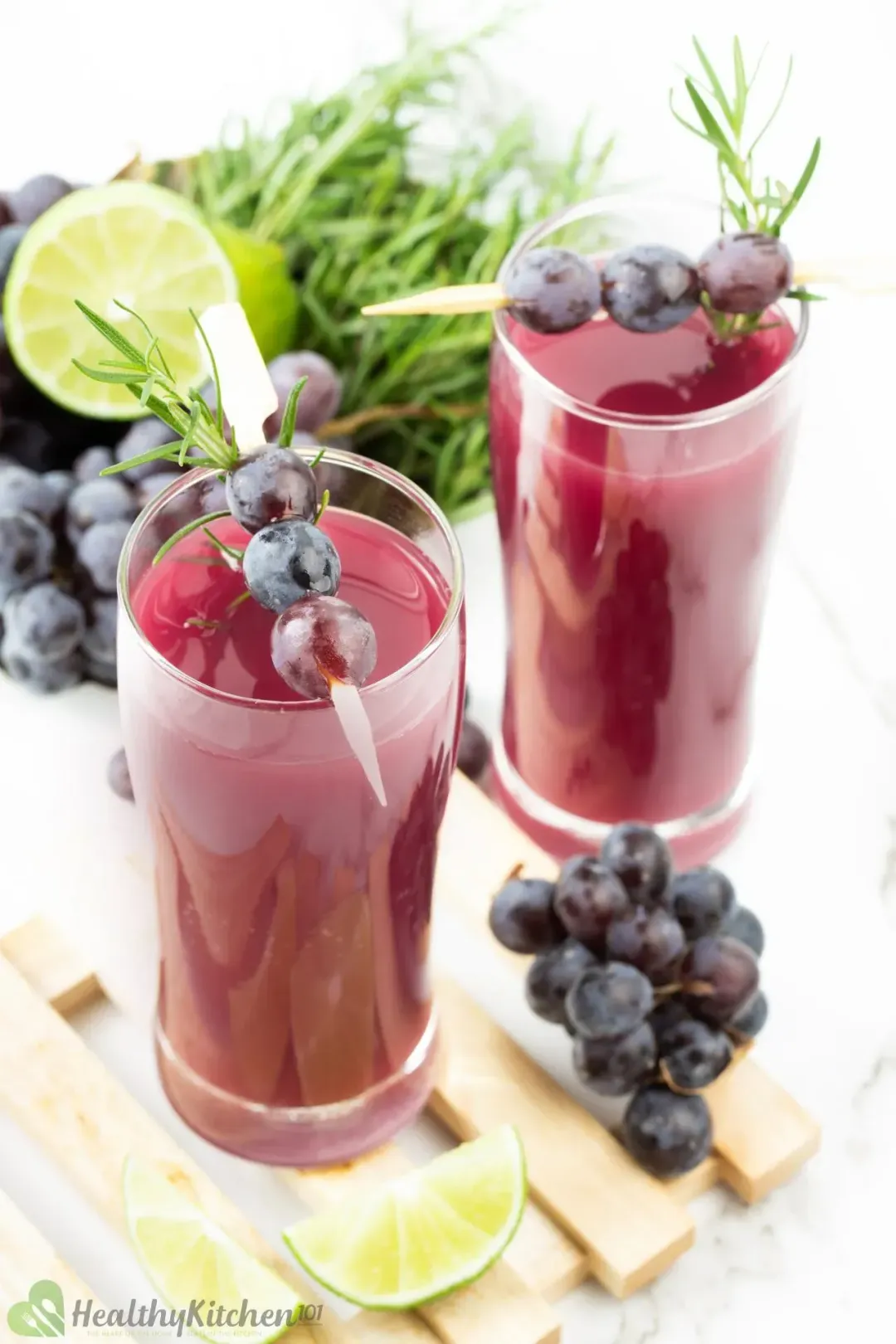 I like the taste of concord grape juice, simple and friendly thank you

These grape juices was easy to follow and the end result was a refreshing and healthy drink.

Refreshing grape juice, perfect summer drink.