These delicious and healthy juice recipes are amazing: they're quick to make, flavorful, and packed with nutrients that are essential for your health.
If you're new to juicing, these 58 recipes can give you a good head start.
Benefits of Juicing
The process of juicing extracts nutrients from whole produce and allows you to consume them in delicious liquid form. It's especially helpful to those who dislike the texture of fruits and vegetables and tend to seek alternatives.
What's better is you can get nutrients from different sources in just one drink. Consuming as many nutrients as possible can benefit your body inside and out; they help you fight off diseases and improve your appearance.
Plus, a glass of juice is a good way to make your meals more enjoyable. If you love what you eat, staying on the healthy track becomes easier and feels like less of an obligation.
However, it's also important to remember you can't depend on juice alone. Your body also needs fiber, so you'll still have to eat some whole fruits and vegetables. Experts recommend finding a balance between eating fruits and drinking juices so you'll get the best of both worlds.
---
Beverages With Carrots
Besides boosting your immune system, carrots also contain lots of vitamin A, a nutrient that aids eye health and improves your skin tone. The root can be eaten raw or cooked, and it certainly makes wonderful drinks: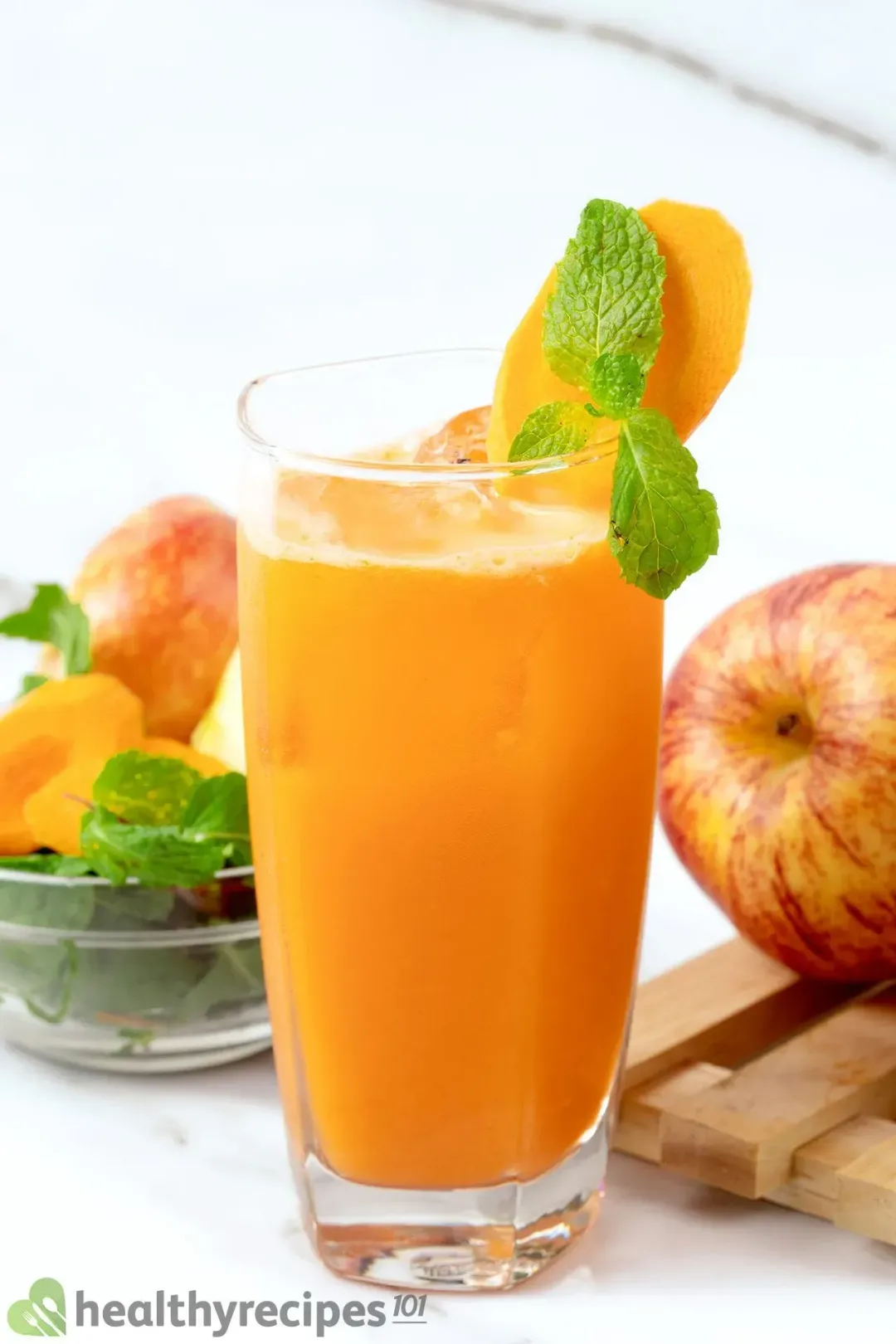 ---
Green Juices
Not a fan of leafy greens? Green juice is an alternative way to access their nutrients. With the understanding that not everyone loves the taste of vegetables, our chefs tweaked the formulas several times so the drinks taste as good as possible.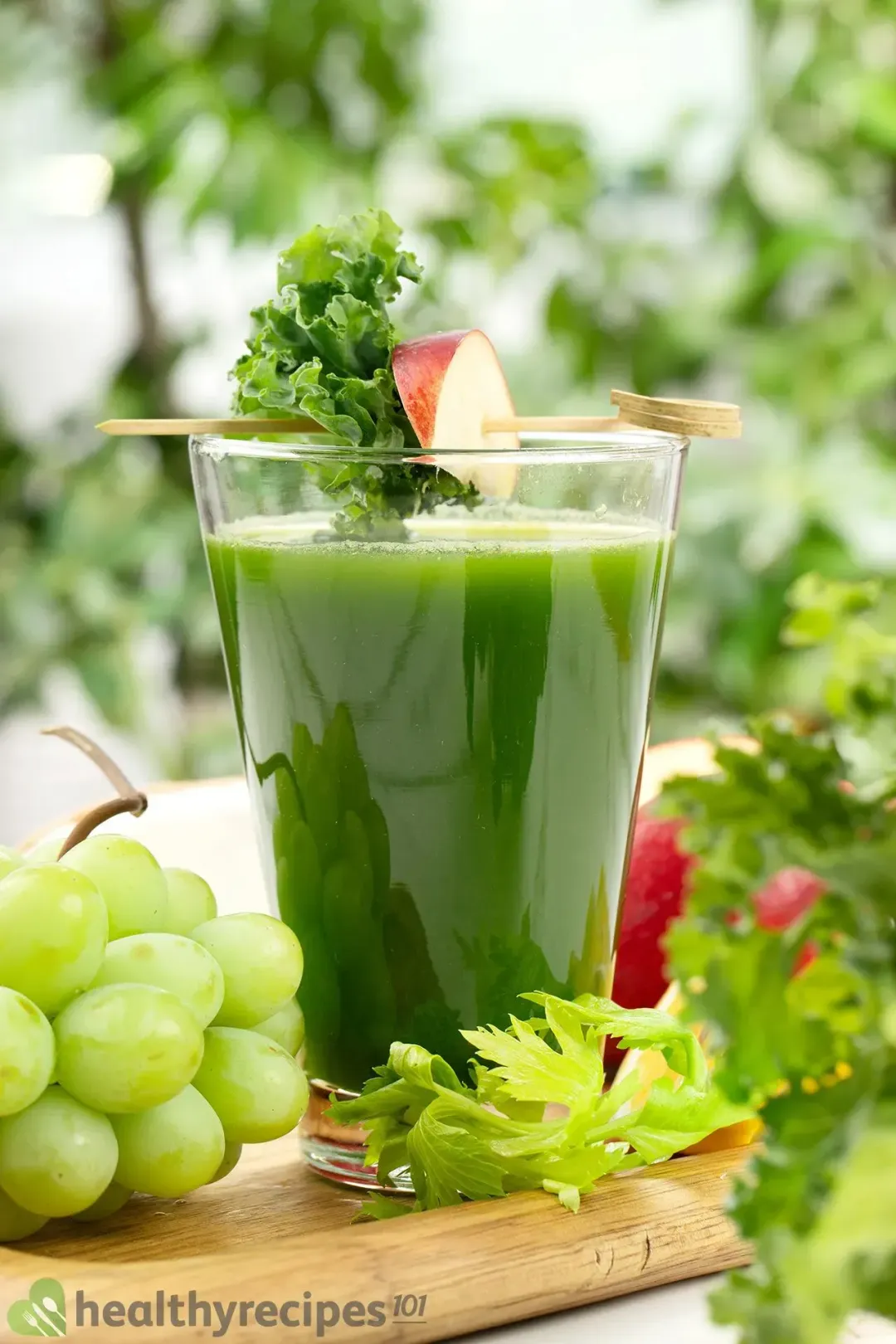 ---
Beverages With Orange and Grapefruit
Grapefruits are more than just large oranges: they have a deeper color and taste a little sweeter. You can use grapefruits and oranges interchangeably with each other in all of our recipes and still come out with a delicious vitamin C boost.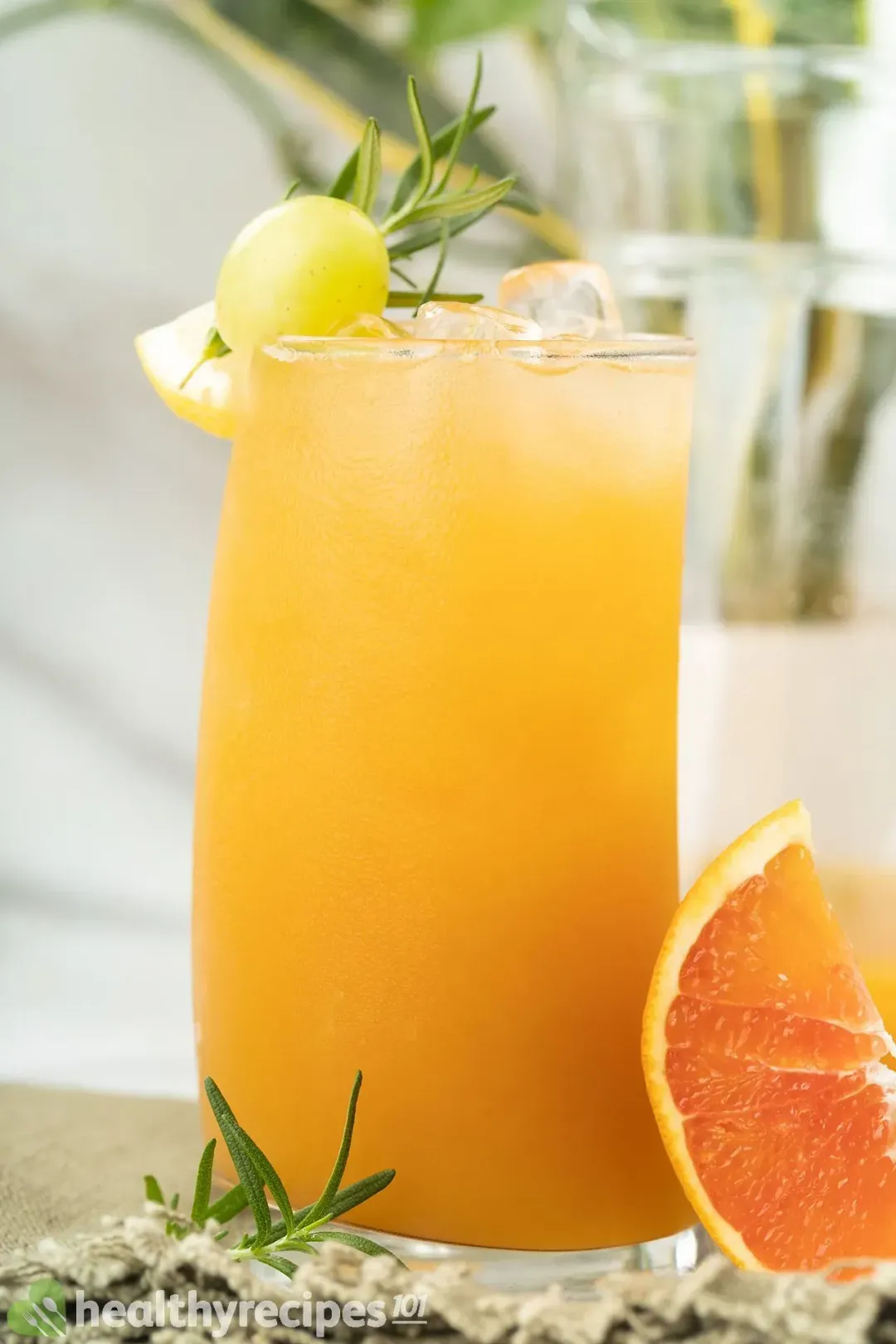 ---
Drinks With Lime and Lemon
Many people mistakenly equate these classic citrus fruits, but the truth is not so simple. Limes are far sourer than lemons, while lemons give the gentle zing with a hint of sweetness.
Let's take a look at what you can do with these two: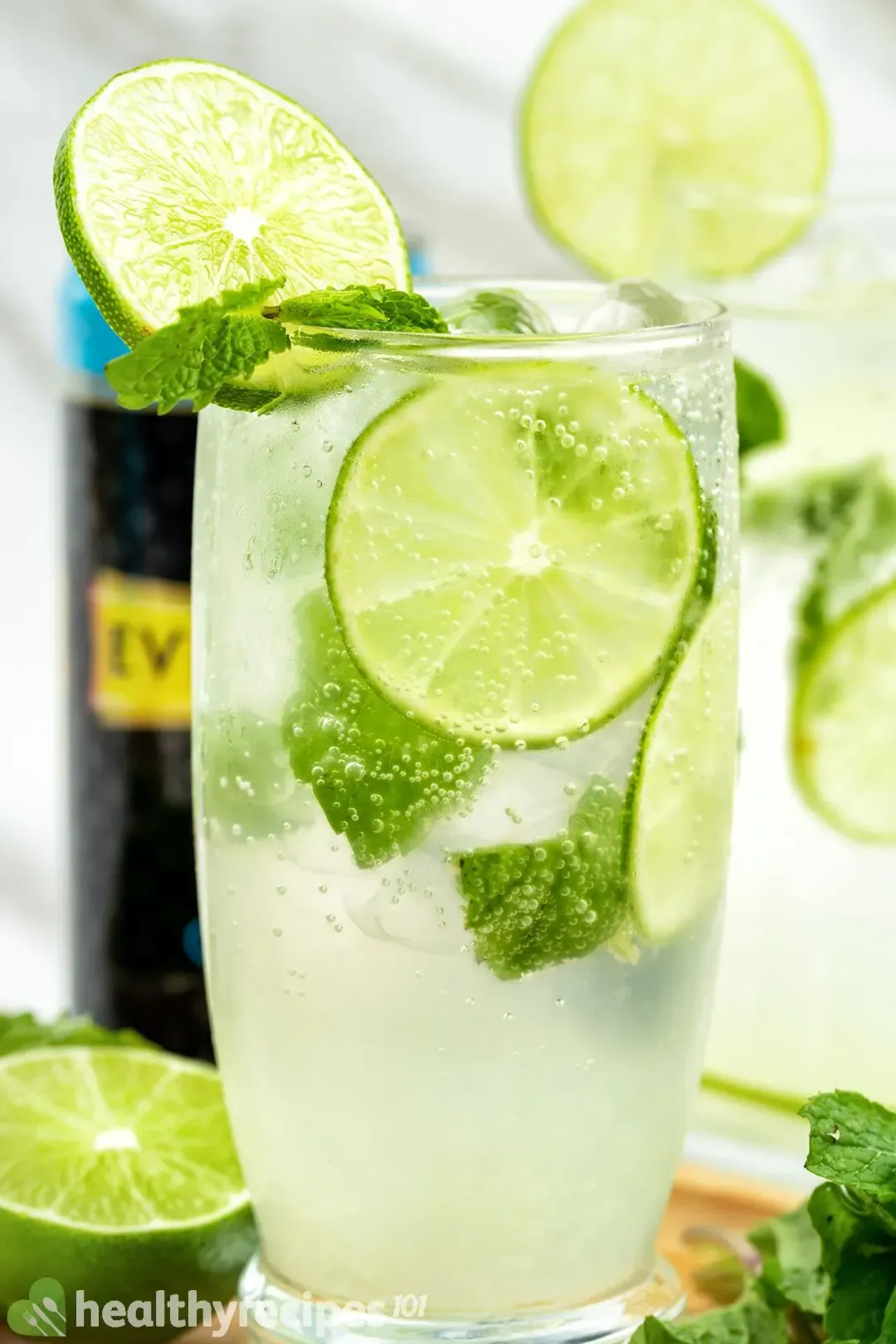 ---
Drinks From Celery Juice
If you're accustomed to using celery in cooking, just wait 'till you try it in a juice. Celery generates an amazing aroma that pairs well with many complementing ingredients for incredible flavors.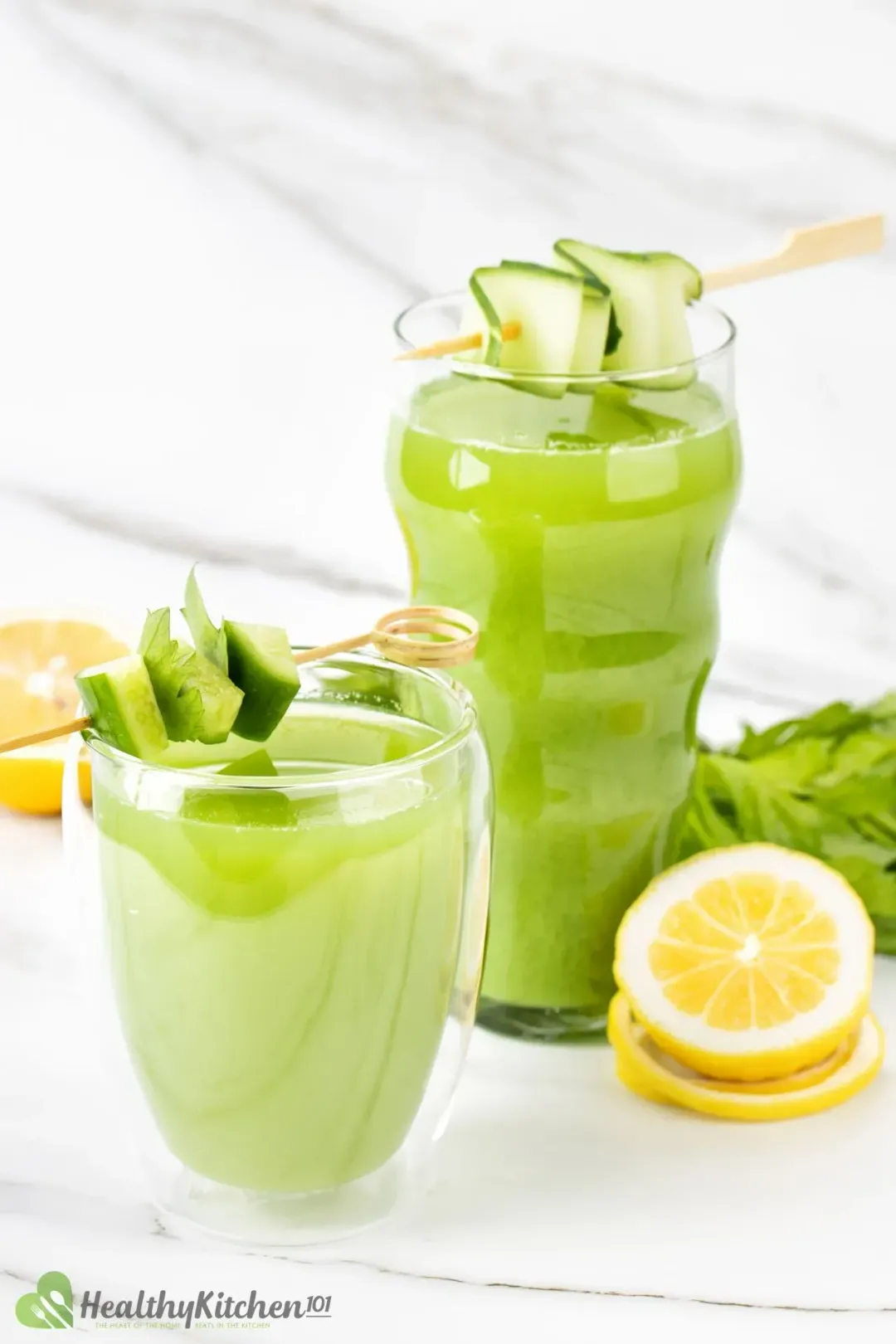 ---
Jungle Juices
Jungle juices are delicious cocktails that theoretically have military roots. Soldiers posted to tropical regions mixed whatever alcohol and fruits they could get their hands on. They surely knew how to have fun. 
Nowadays, the recipes are more refined. Since its invention, jungle juice has taken on many delicious, colorful forms.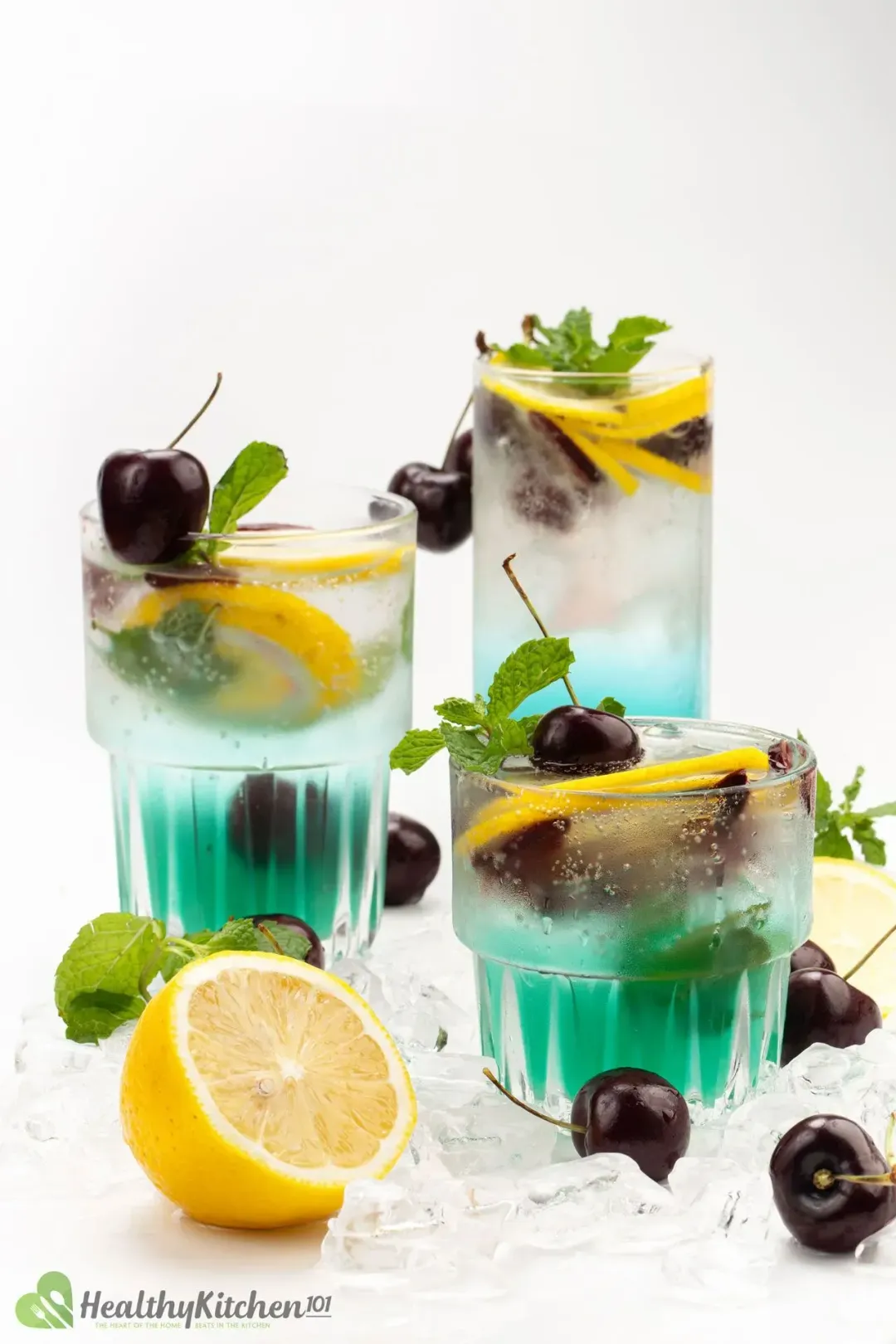 ---
Drinks From Apple Juice
Apples are amazing: there are many kinds of apples, and each has its own unique flavor. By switching between varieties, you'll have a little surprise each time you make the drink.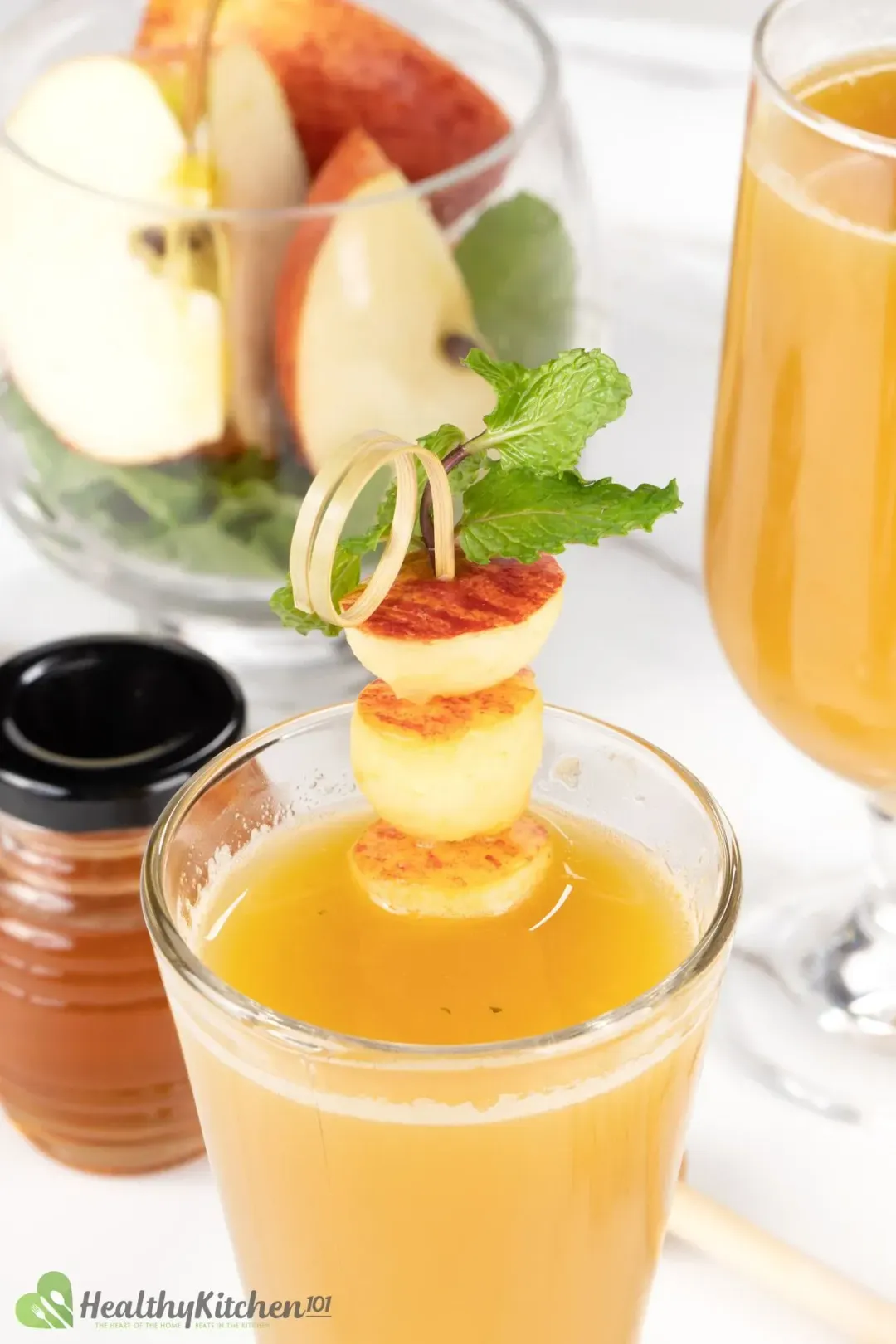 (Refined) Sugar-Free Apple Juice: This beverage proves that apples taste great on their own and need no additional sweetener. With a touch of rosemary, you'll have the most fragrant apple juice ever.
Green Apple Juice: If you're into tart apples, this green beverage is for you. We added some kale for the nutrients, and honey in place of sugar. If you don't need the added sweetness, skip the honey.
Apple Juice and Vodka: Vodka and cinnamon may sound like an odd combination, but with apples everything tastes amazing. Clean notes of vodka match with tangy apple and are all rounded off with the warm aroma of cinnamon.
Carrot Apple Beet Juice: The earthy aroma of beetroots and the warmth of ginger breathe new life into simple apples and carrots. They're a wonderful mix.
---
Drinks From Beetroot and Ginger
Beetroot and ginger usually serve as complementary ingredients, so you'll find them all over other categories. These drinks, on the other hand, promote the pure taste of the aromatic roots themselves.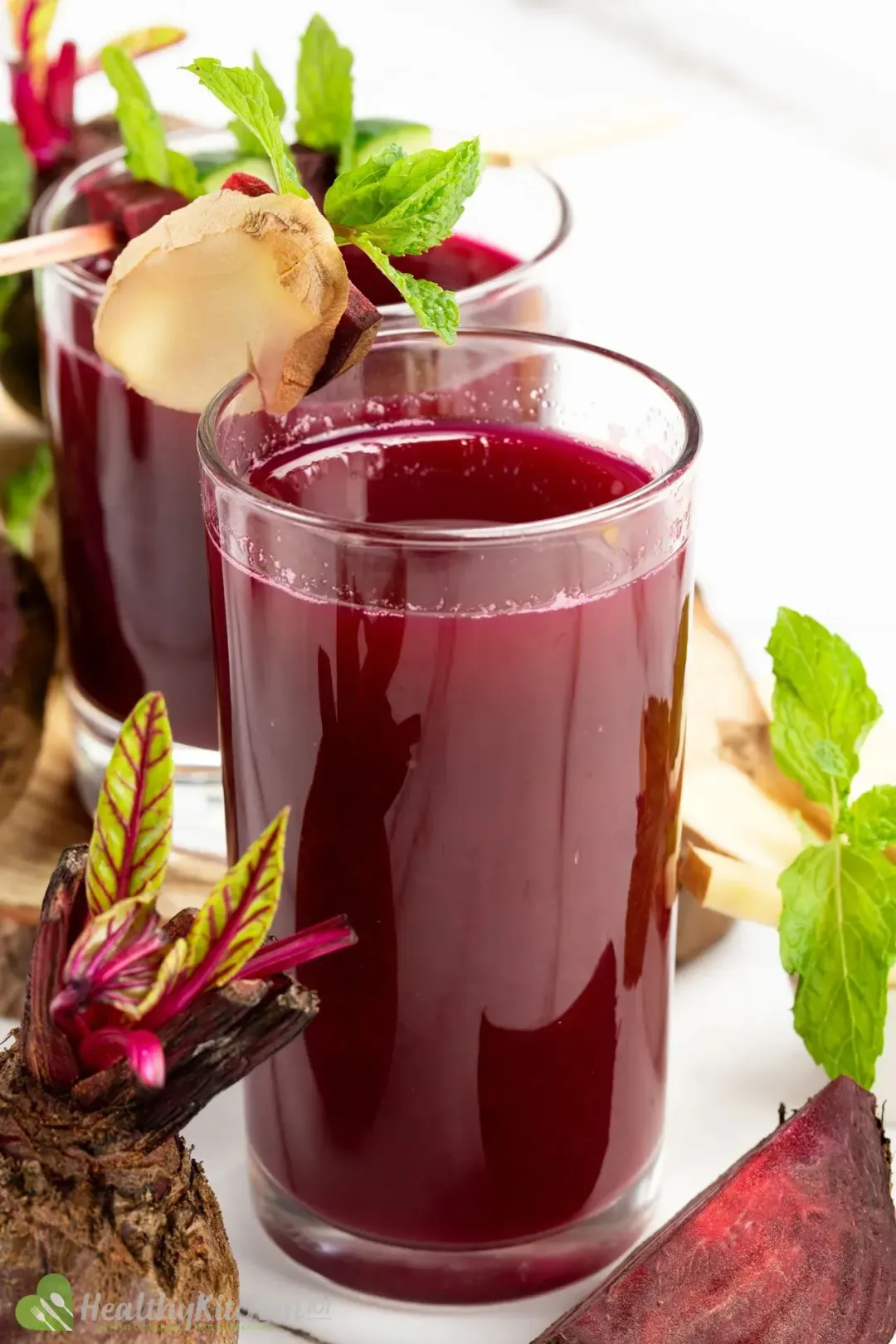 Ginger Beet Juice: The two roots combine with celery, lemon, and cucumber to make a super fragrant health elixir.
Ginger Water: Slices of ginger, citruses, and a fruit of your choice slowly diffuse their essence into the water to make the most fragrant detox water. If you want hydration that's more interesting than plain water, this one is a must-try.
---
Drinks From Pineapple Juice
This tropical fruit tastes great on its own, so it's not hard to turn it into tasty drinks. In fact, we have eight: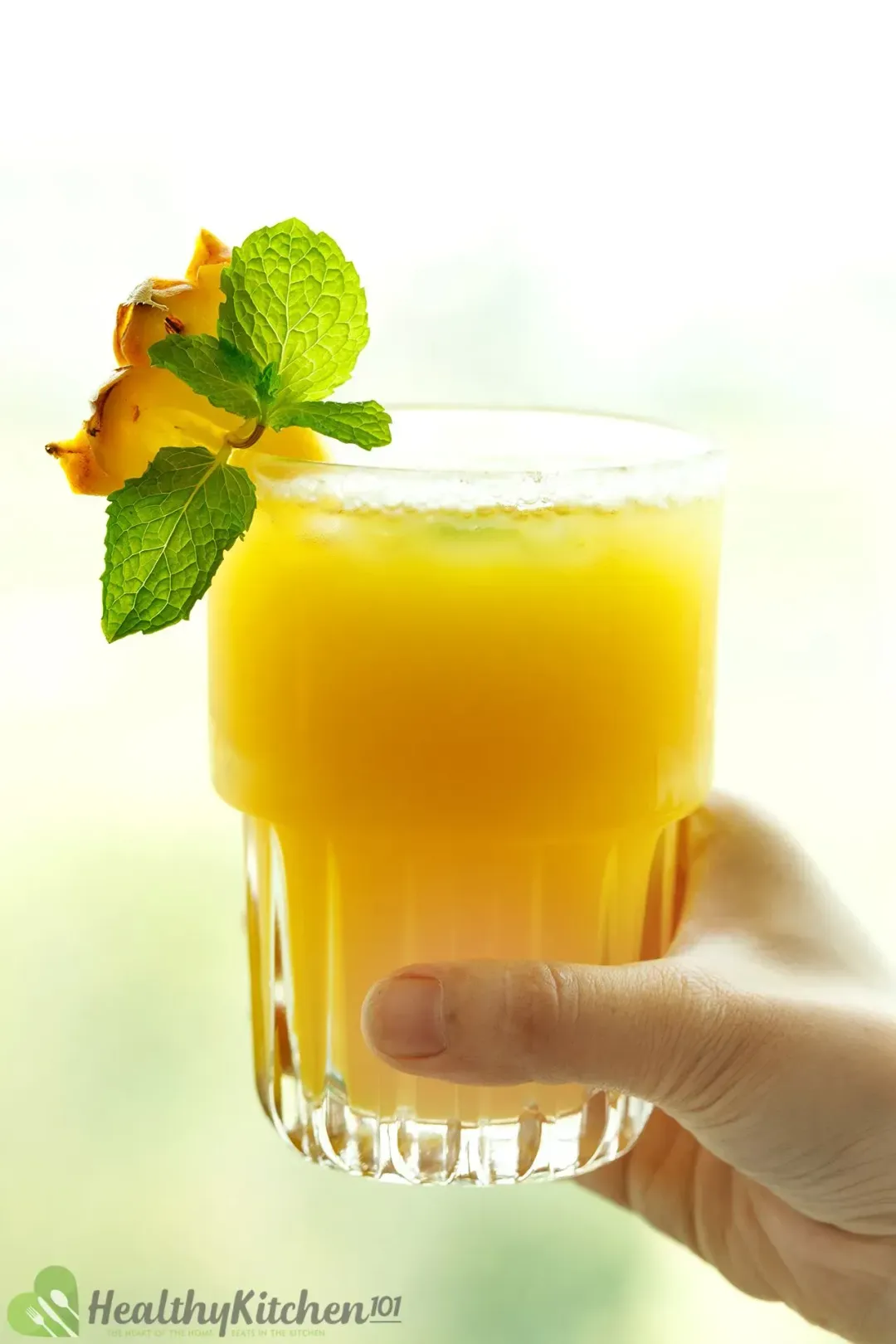 ---
Drinks From Watermelon
If you're into the sweet flavor of watermelon, you're going to love these drinks: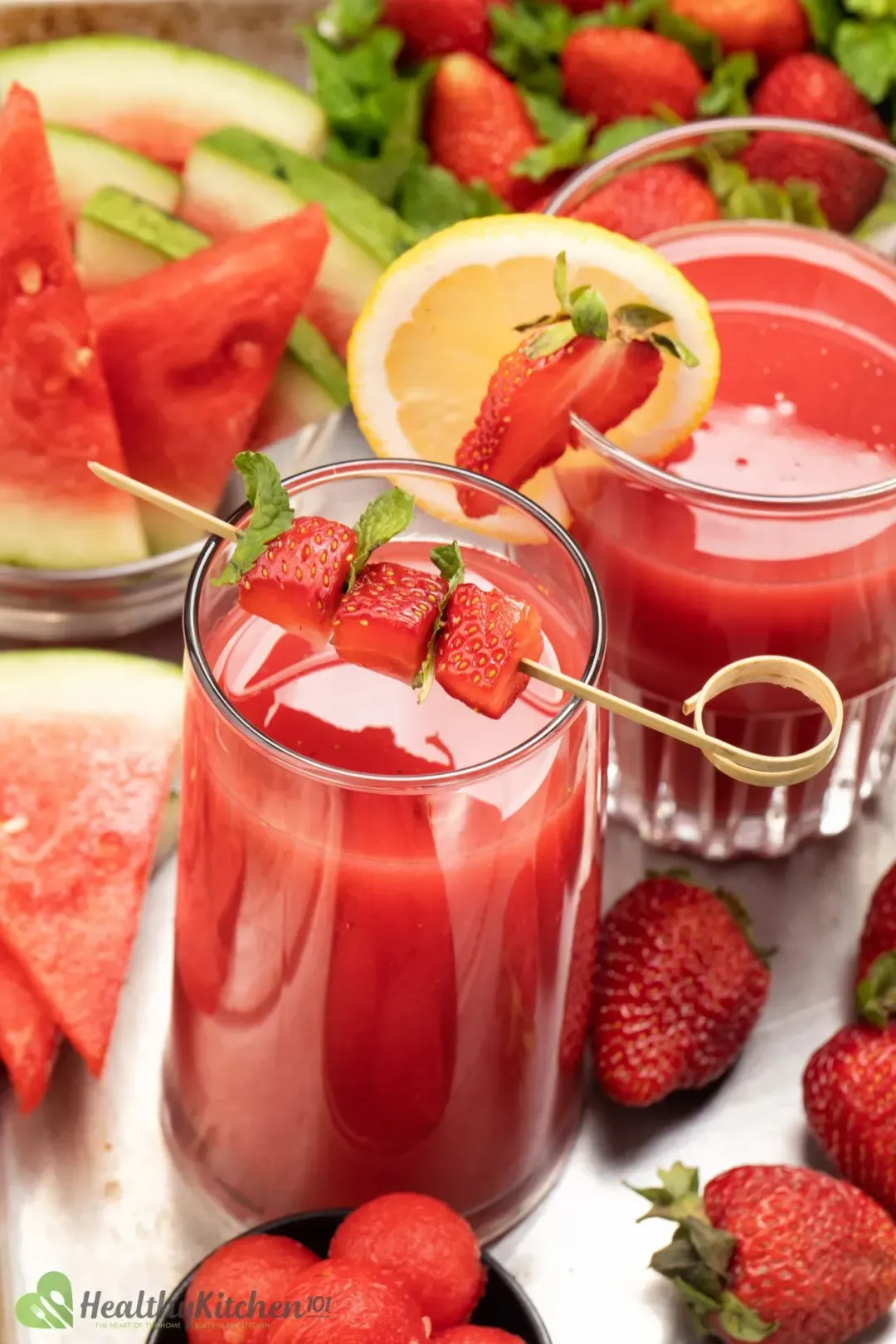 ---
Drinks From Cucumber
Cucumbers are all too often ignored by most people who are new to juicing. The fruit is extremely low in calories and tastes super refreshing. It makes for delicious drinks to keep you hydrated throughout the day.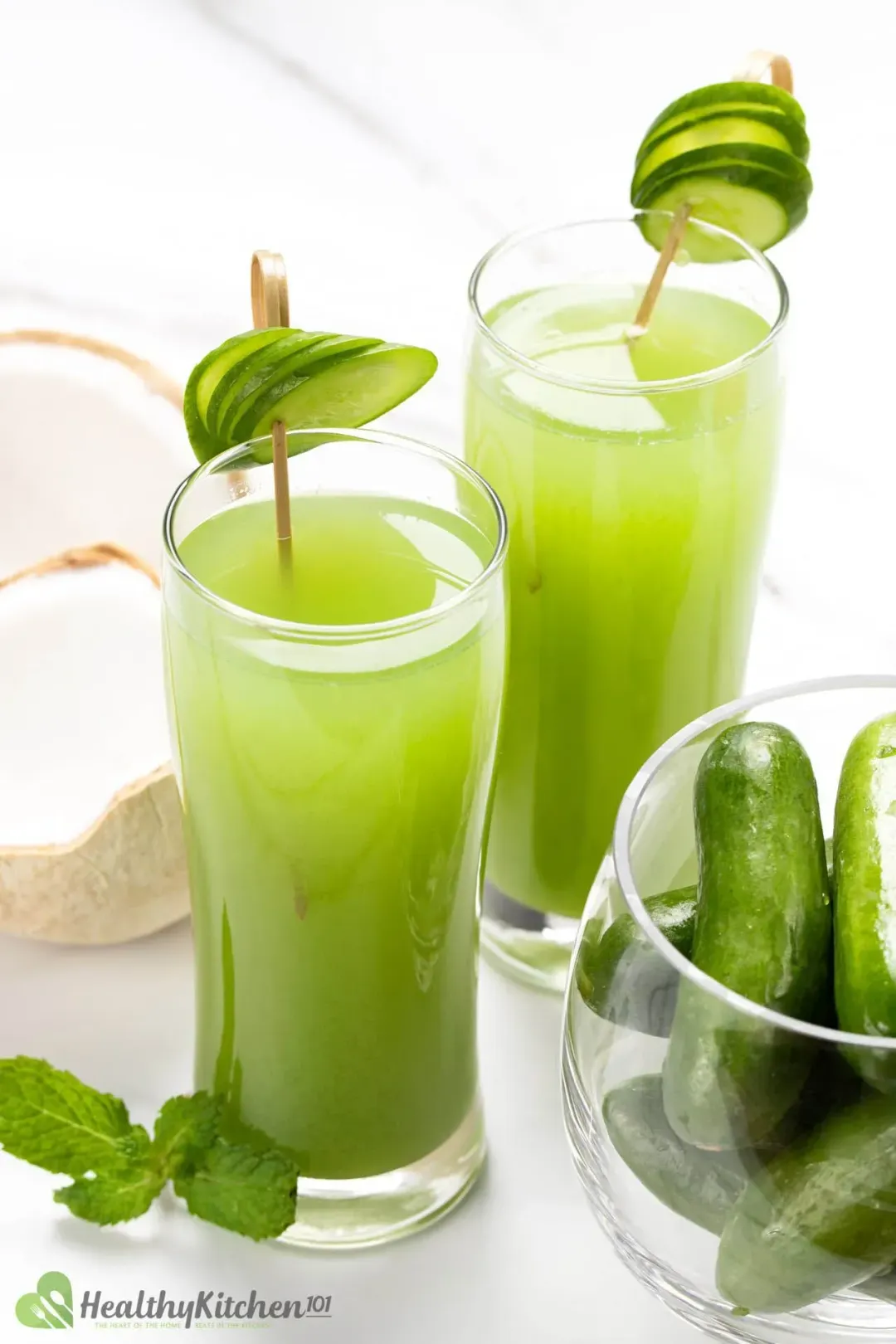 Cucumber and Lemon Juice: This tangy green drink is a brilliant way to stay hydrated. It also has a mild basil aroma which makes every sip a pleasure.
Cucumber Lime Juice: This drink is as refreshing as the one above but comes with a stronger zing.
Cucumber Water: This almost-zero calorie drink is filled with citrus aromas and no sweetness at all — an ideal replacement for plain water. You can sometimes take a bite out of the cucumber and fruit slices for a quick snack too.
---
Drinks From Passion Fruit
This seedy fruit may seem a little intimidating to work with, but it's really easy and tastes amazing. It's got a tanginess similar to citrus and a unique aroma found nowhere else.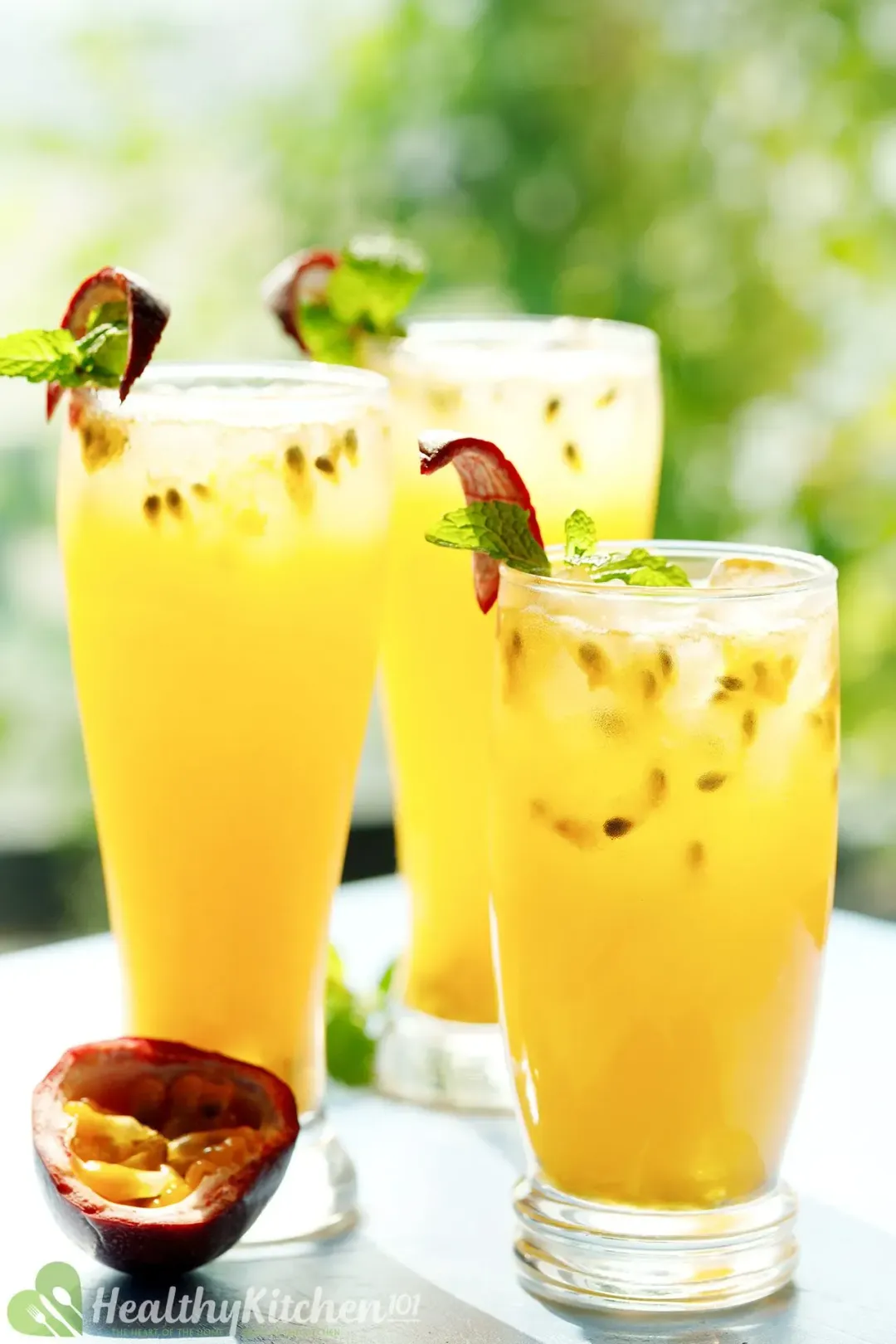 Passion Fruit Juice: With the addition of some sugar, water, mint, and ice, you've got yourself a super fragrant and refreshing drink for special occasions.
Passion Fruit Margarita: This recipe adds a tropical twist to everyone's favorite — a margarita on ice with an amplified citrusy flavor. It can delight all of your senses.
Passion Fruit Mango: This sweet, fragrant drink with crunchy passion fruit seeds is a really fun drink. Here's our tip: freeze the mangoes for a slushy texture.
Best Time to Drink
Drinking fruit juices on an empty stomach to "absorb nutrients better" is a misconception that regularly circulates about the internet for some reason. There's no scientific research to back this claim.
In fact, we found that drinking juices with a meal will make you feel much more satiated. Once you're satisfied, you're likely to snack less and control your calorie intake better.
How to Store Fruit Juices
A few things happen when fruit juices are exposed to air:
The drink will darken in color. This is due to the enzymes inside the fruits that speed up the oxidation process.
Vitamin C will gradually degrade. The nutrient is also heat-sensitive and is typically lost if it is cooked.
Hence, the key to keeping fruit juices is to limit the amount of air in the container. One solution is to portion the drinks into Ziploc bags like so: 
Prepare a water bath.
Slowly drop the bags full of juice, one at a time, into the water bath. You'll notice that some of the air is pressed out.
Carefully lower the bag so the water squeezes all of the air out. Then seal the bag.
Plus, colder temperatures deactivate enzymes that would otherwise cause spoilage, so we always store our extra baggies of juice in the freezer. They keep for up to 3 months and are less likely to change in color.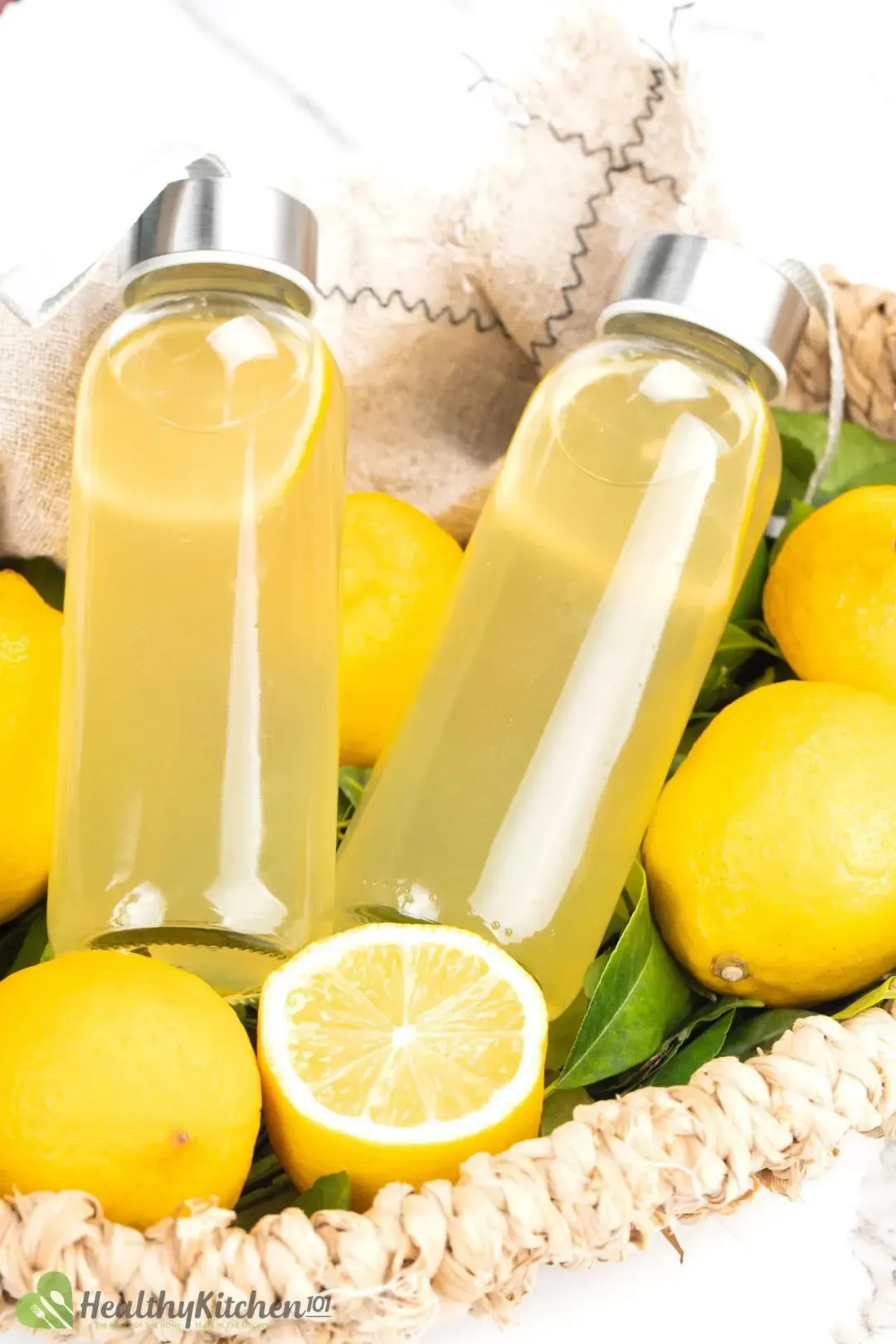 Previous Recipe
Top 10 Lemon Juice Recipes
Top 10 Lemon Juice Recipes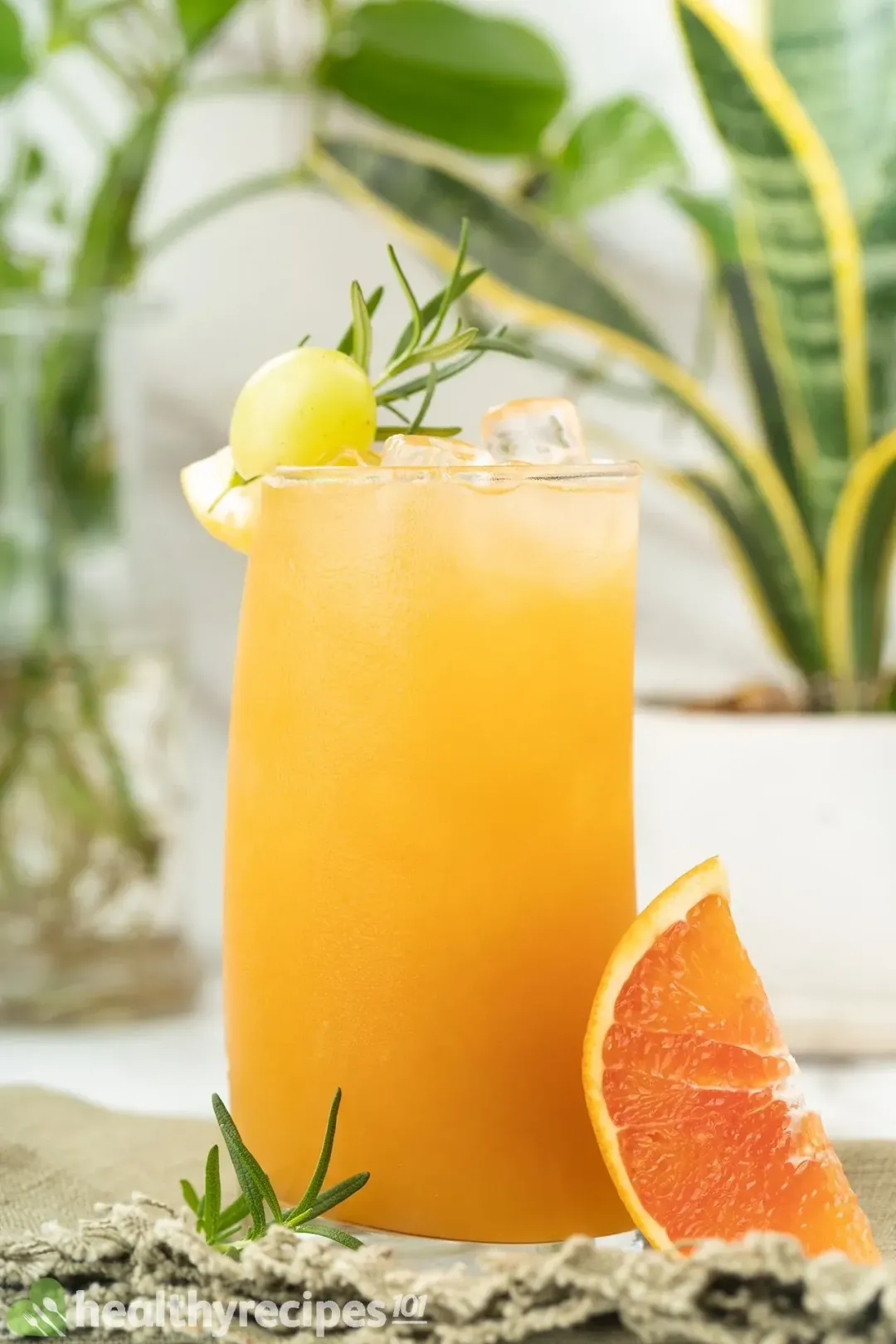 Next Recipe
Grapefruit Juice Recipes
Grapefruit Juice Recipes
Head Chef, Culinary Consultant
Tuyet Pham is an award-winning Saigonese chef who believes that joy is the secret ingredient to delicious food. At Healthy Recipes 101, Tuyet personally tests and simplifies every recipe, ensuring maximum flavor with minimal effort. With a background at prestigious French restaurants P'TI Saigon and Le Corto, Tuyet knows how to make every dish exceptional.
Writer, Author
Luna Regina is an accomplished writer and author who dedicates her career to empowering home cooks and making cooking effortless for everyone. She is the founder of HealthyKitchen101.com and HealthyRecipes101.com, where she works with her team to develop easy, nutritious recipes and help aspiring cooks choose the right kitchen appliances.
Comments/ Reviews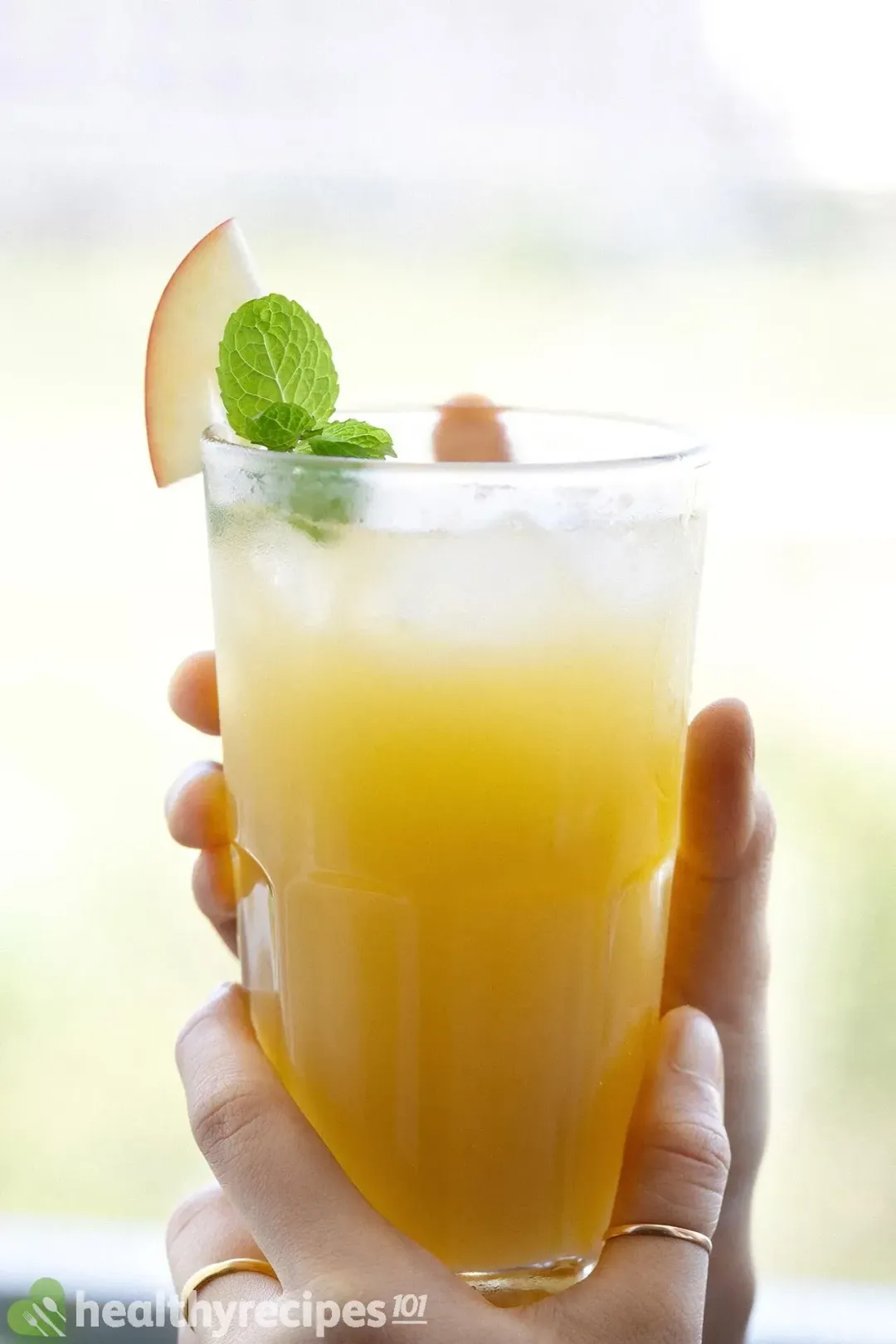 Amazing! I made green juice, a perfect basic recipe.

These juices are perfect for a healthy and refreshing drink option. Get your daily dose of nutrients in a delicious way!