When summer and its sweltering heat roll around, a cold glass of plum juice is always welcomed. However, there's so much more to it than a simple drink. With a sweet-tart taste and pleasant fragrant undertone, this stone fruit offers a diverse range of uses for various beverages and dishes. Check out our list for ways to turn plums into tasty drinks (juice, tea, cocktails, etc.) and exciting desserts.
19 Delicious Plum Juice Recipes You Can Make With No Problem
This plum juice is a sensational thirst quencher that you can always turn to on those hot summer days. With a combination of plums, carrots, and beets, this drink offers more than just a vibrant hue. You'll fall in love with its striking combination of earthly sweet and light tart notes from the first sip.
Lemonade is a classic summer thirst quencher, but if you don't want to make the same old thing for the hundredth time, here's a delectable way to jazz it up. With the smoked plum and its deeply sweet juice, the drink takes on a much more stunning and complex flavor that's perfect for all those outdoor festivities, especially barbecues.
This recipe adds spices like cinnamon and cardamom to plum juice to infuse it with a spicy undertone, layering the fruit's sweet-tart taste with an extra flavor note. It's an easy way to instantly elevate the drink's overall taste and bring a new twist.
True to the name, this juice immediately captures your attention at first sight with its rich red hue. 
Beyond the gorgeous appearance, this juice is also a flavor bomb of beautiful summer fruits. It's a vibrant concoction of plums, watermelon, beetroot, black grapes, anise pods, and strawberries. This combination creates a beverage with sweet, tangy, tart, and mildly spicy notes that dance on your taste buds like a summer melody.
Roasting plum caramelizes its sweetness and highlights all of its hidden aromatic notes. When blended to pulps and combined with a few herbs and spices, it becomes a marvelous drink with gorgeous layers of bright flavors that perfectly captures the sunny feeling of summer.
This drink derives its sweet-tart goodness from a juicy mixture of oranges, apples, berries, plums, and pomegranates. Simmered with mulled spices and brown sugar, this cider offers a warm and hearty taste that's absolutely soul-soothing. 
With a rich, creamy texture and lusciously sweet taste, this plum curd is an all-purpose ingredient that would make a fantastic addition to almost any sweet treat. You can top it over muffins, scones, pancakes, ice cream, etc., layer it between macarons and pastries, or spread it over bread and sandwiches. So much potential for experimentation!
With plum and ginger as the main ingredients, this juice is a nutrition powerhouse that keeps you refreshed and nourished. Not to mention, it also offers a blend of sweet and aromatically spicy flavors that's beautifully captivating.
Nothing says summer like a cool and colorful pitcher of sangria. With this recipe, the classic Spanish drink takes on a sunny tart taste and vibrant sweetness from summer fruits like peach, plum, and cherry. These stone fruits are simmered on a stovetop and left to chill overnight with the white wine, allowing their juice to fully seep in and seamlessly blend the flavors together.
Plum juice, honey, and basil come together in a bursting explosion of sweet-tart and herbaceous flavors, making this cocktail an unforgettable part of your summer. This drink is a quick whip-up you can make in less than 5 minutes to enjoy anywhere—pool parties, casual lounges, or other outdoor festivities.
This is another fantastic way to pair plums with herbs for cocktails that will blow you away. The muddled plum's fragrant sweetness is made more interesting by the thyme's earthy, minty taste. With vodka and champagne in the mix, this drink brings a bubbly buzz that captivates the palate with every sip.
Aromatic, lightly sweet, citrusy, and absolutely refreshing, this hibiscus plum iced tea is the perfect choice for cooling down on those hot summer days. You can make a large pitcher and refrigerate it to slowly enjoy throughout the day and sip away the sweltering, sunny heat.
Need a quick and easy dessert that's still utterly delicious and elegant? This lavender panna cotta topped with roasted plum might be what you're looking for. The plums are roasted, then whirled into a deeply sweet purée that goes over the creamy, milky panna cotta, creating a divine and dreamy dessert that brings your meals to an unforgettable closure.
Beyond the eye-catching appearance, this parfait also offers bright summer flavors that melt straight onto the tongue. The plum's toothsome sweetness and the coconut cream's light tropical flair make a captivating combination that never fails to impress. With gluten-free, dairy-free, and vegan ingredients, this is a dessert that anybody can enjoy.
Start your morning on the right note with this spiced plum yogurt bowl. The plums are simmered with maple syrup, spice mix, and vanilla to make a glossy sauce that bursts with sweet-tart goodness. Paired with tangy, creamy yogurt and crunchy, nutty granola, it creates a beautiful mesh of flavors and textures that are heavenly.
This is no ordinary fruit tart. Its fillings are plum and vanilla jelly layers that offer sweet and aromatically tart flavors. Their soft and gummy texture contrasts the crust's crumbly crunchiness, bringing an exciting mouthfeel with each bite. The best part is, despite the gorgeous appearance, this is a no-bake dish that you can whip up in just 30 minutes with five simple steps.
Here's another way to transform plum into a sensational yet simple summer treat. Each scoop of this sorbet brings a sweet, cooling taste that immediately chases away the hot, sweltering heat. You can enjoy this sorbet on its own topped with a few crunchy nuts, or serve it with baked goods like cookies and pastries to make a delightful light snack.
This 2-ingredient recipe offers a fantastic way to make the most of plums and their exquisite flavors. The juice is simmered to a gel-like consistency with sugar, creating an ultra-smooth, rich, and irresistibly sweet jelly that enhances all kinds of dishes. Spread it over a sandwich, layer it between baked goods, or top it over various desserts—endless possibilities.
Autumn's warmth and summer's vibrancy collide in this indulgent and scrumptious shake. The plum sauce brings a heart-melting sweetness that melds seamlessly into the fig's berry-like taste and the vanilla's creamy notes. Altogether, they create a cooling beverage with gorgeous flavors that will take your breath away from the very first sip.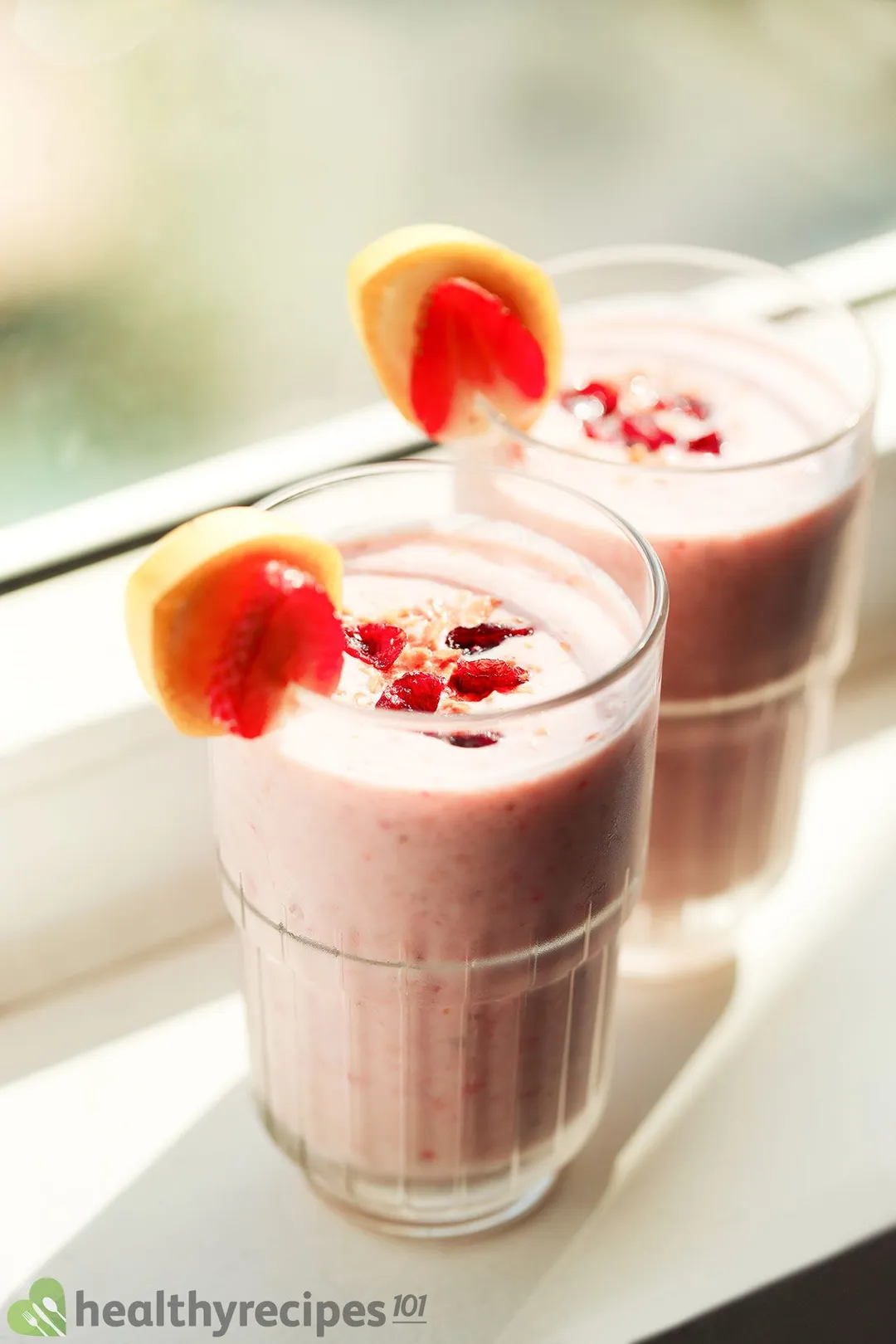 Previous Recipe
Jamba Juice Recipes
Jamba Juice Recipes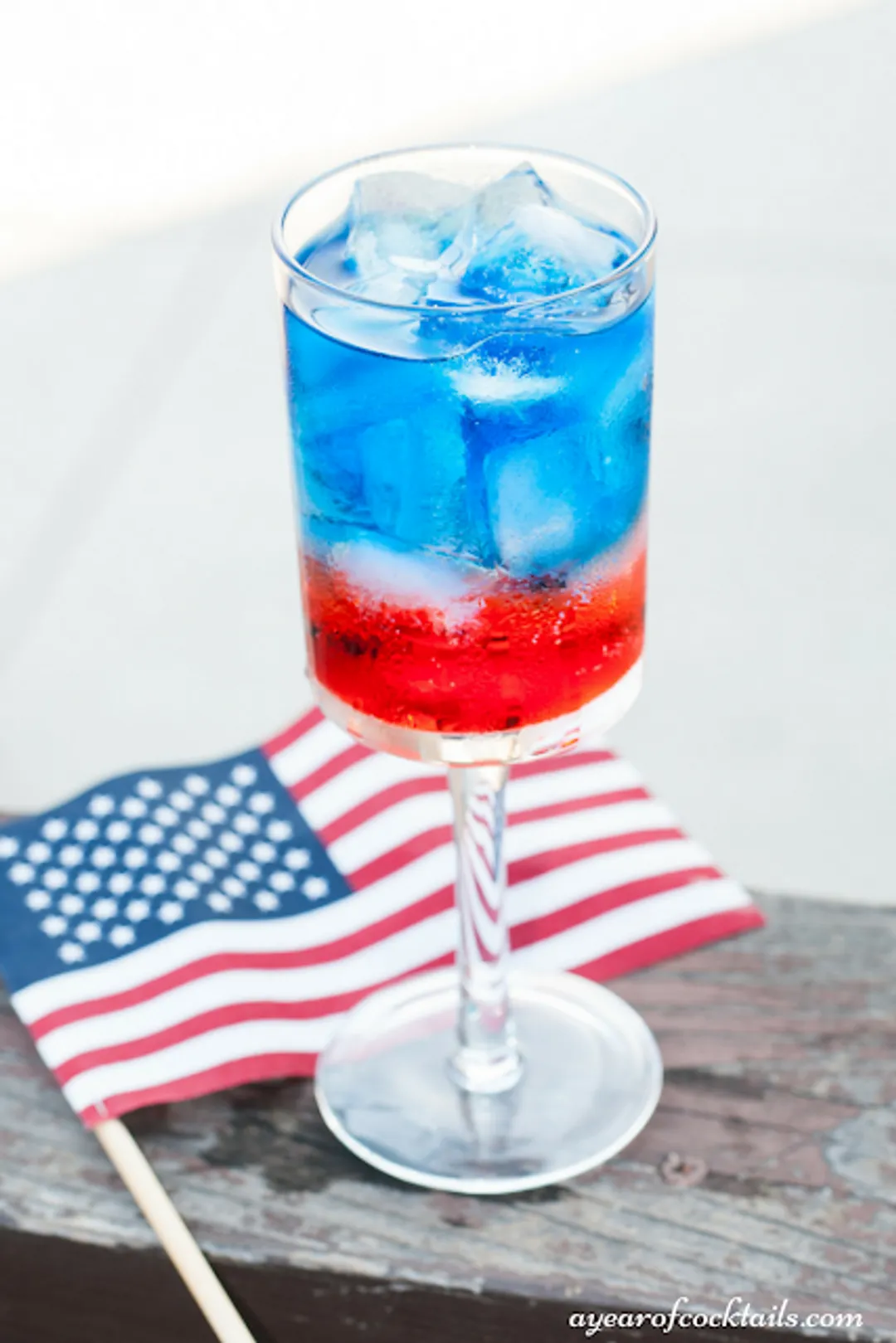 Next Recipe
4th of July Drinks
4th of July Drinks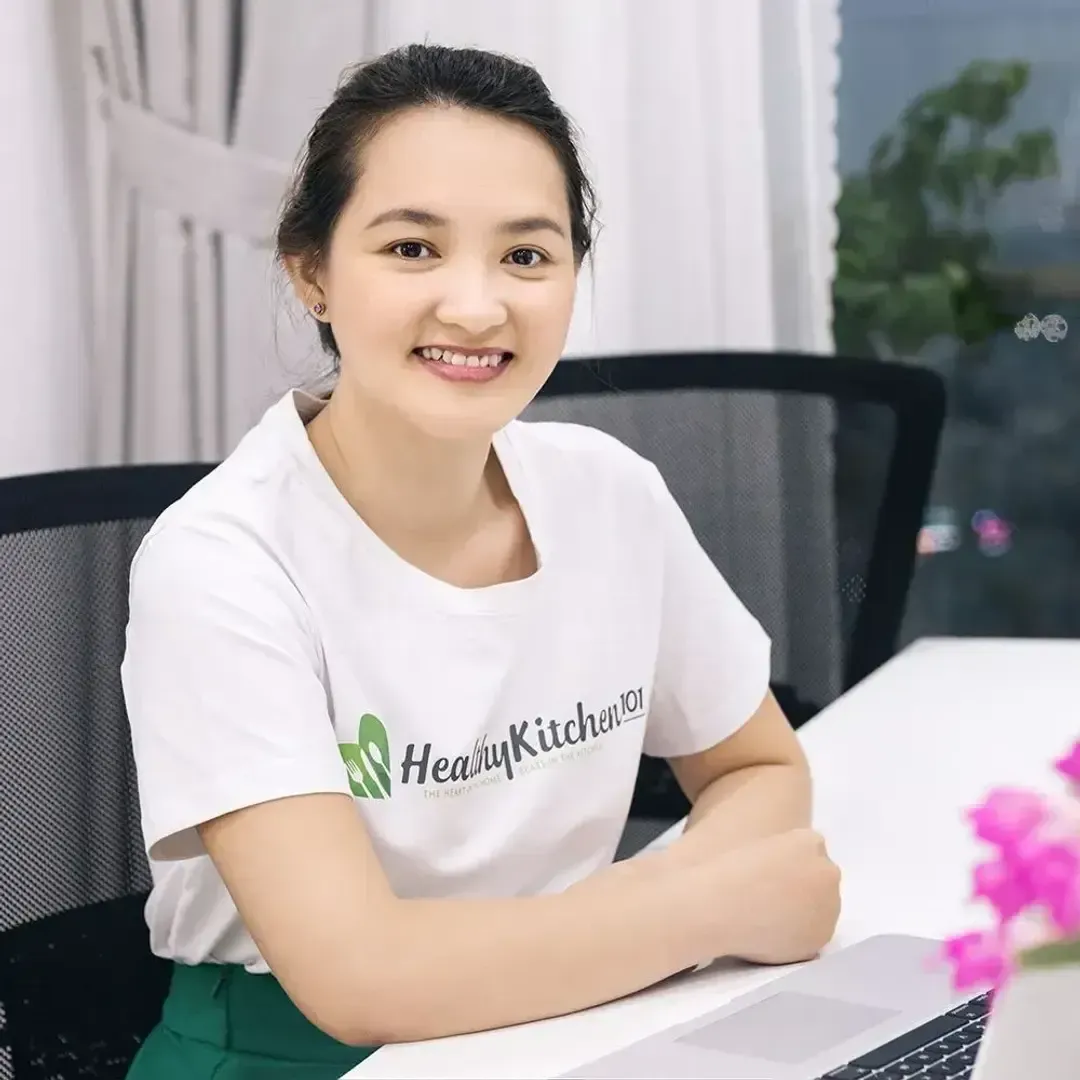 Writer, Author
Luna Regina is an accomplished writer and author who dedicates her career to empowering home cooks and making cooking effortless for everyone. She is the founder of HealthyKitchen101.com and HealthyRecipes101.com, where she works with her team to develop easy, nutritious recipes and help aspiring cooks choose the right kitchen appliances.
Comments/ Reviews