If you want to get a bit more creative with seafood and vegetables, our simple shrimp and spinach recipes are exactly what you need to elevate your weekday family dinners. Best of all, most of the recipes can be made within 30 minutes, leaving you plenty of time to make a salad or even dessert to enjoy with them.
Is It Better to Eat Spinach Raw or Cooked?
There are certain distinctions between raw and cooked spinach consumption, but either way, this leafy veggie offers many health benefits.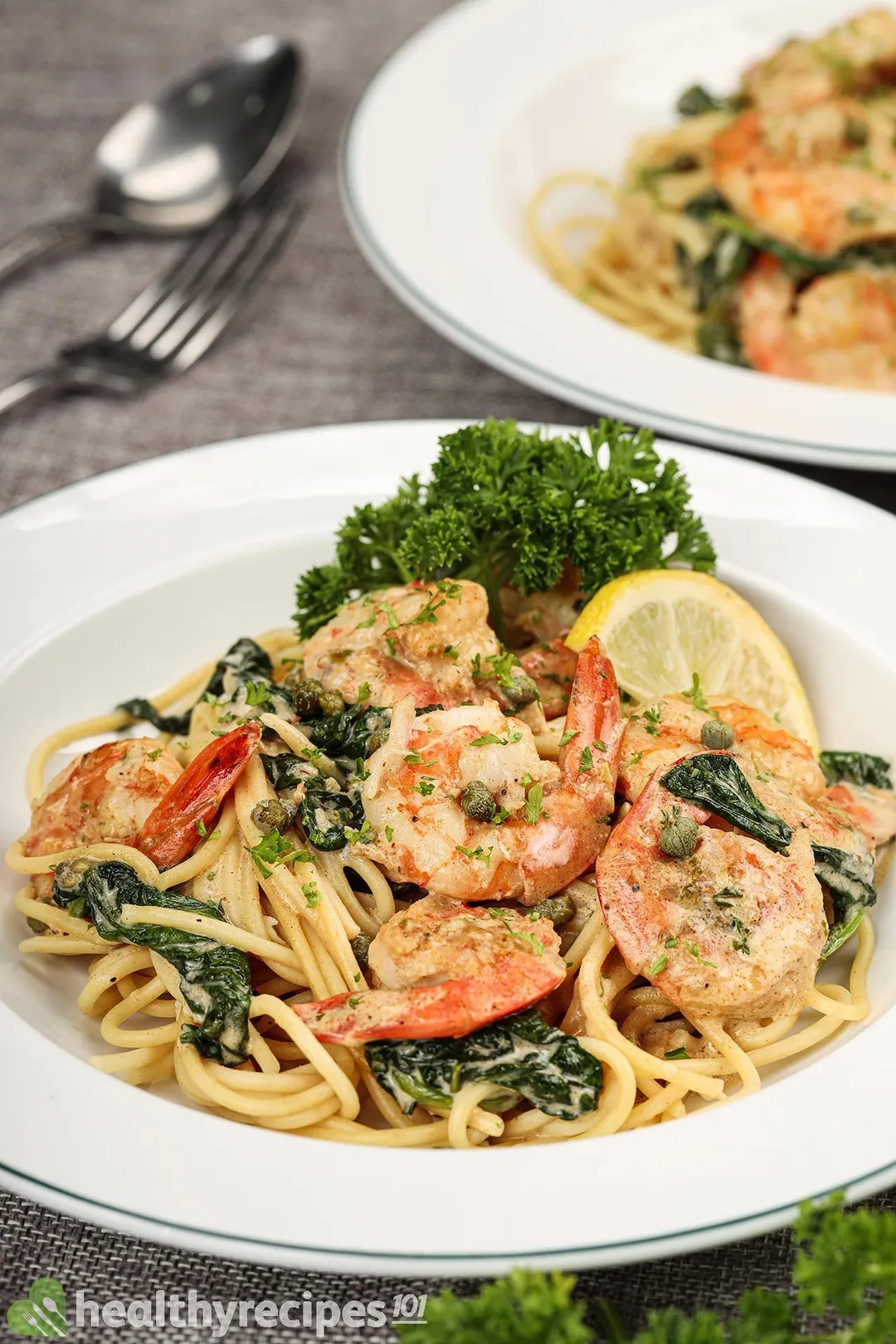 Raw spinach is abundant in vital nutrients, such as folate, vitamin C, niacin, riboflavin, and potassium, which are more readily absorbed by the body when consumed raw. 
Cooked spinach, on the other hand, will help you absorb greater quantities of calcium and iron compared to raw spinach. This is because oxalic acid — an organic acid that inhibits the absorption of iron and calcium — easily breaks down at high temperatures.  Due to the cooking process, other carotenoids, including beta-carotene, lutein, and zeaxanthin also become more absorbable.
As with other vegetables, both the raw and cooked forms have advantages and disadvantages. So, what is the best way to ensure that this nutritious plant's benefits are fully absorbed?
The answer lies in the preparation. Eating a wide variety of plant-based meals in various forms will deliver the richest diversity of nutrients.
How to Tell If Spinach Is Bad?
You can use your senses to tell if spinach is still fresh or not. Fresh spinach has pristine, bright-colored leaves. If the veggie is slimy or has yellow leaves, we recommend discarding it.
In addition, spoiled spinach will have an unpleasant odor. Another sign of spoiled spinach includes excess moisture, black mold spots, and soggy texture.
Best Shrimp and Spinach Recipes
Easy Ways to Cook Shrimp and Spinach
Dinner time can bring a fun twist on basic ingredients like shrimp and spinach. They are ideal for a quick dinner because they cook in a few minutes and, due to their neutral flavor, there are countless ways to season them.
Pasta is an excellent start. This one-pan meal starts with shrimp, spinach, and cream, and ends with a luscious meal.
The protein-rich shrimp are pan-seared and then tossed in a garlicky, parmesan sauce that is seasoned with fresh garlic. You can add as much shrimp and spinach as you desire and serve the dish along with a bed of spaghetti and steamed asparagus or broccoli.
Another classic way to cook shrimp is to sauté them with veggies. Shrimp and spinach are quickly tossed in olive oil for a simple one-pot weeknight dinner. 
A quick pan sauce can draw its flavor from anything such as soy sauce, teriyaki sauce, lemon juice, red pepper, and herbs. We suggest serving it with noodles or steamed rice to swipe up every last drop of the sauce.
With the addition of shrimp, even a regular breakfast casserole strikes the ideal balance between healthy, comforting, and elegant. The pasta, shrimp, and spinach are smothered in a creamy port sauce studded with chunks of cured ham or bacon.
This casserole has all the nutrients necessary for a nutritious morning: sturdy carbohydrates from the whole wheat pasta, protein from the shrimp, antioxidants from the spinach, and a flavorful sauce to bring it all together.
There are numerous dishes on our list that even the pickiest eaters would like. In addition, many of these recipes can be served as an easy appetizer or an elegant main course at your next party.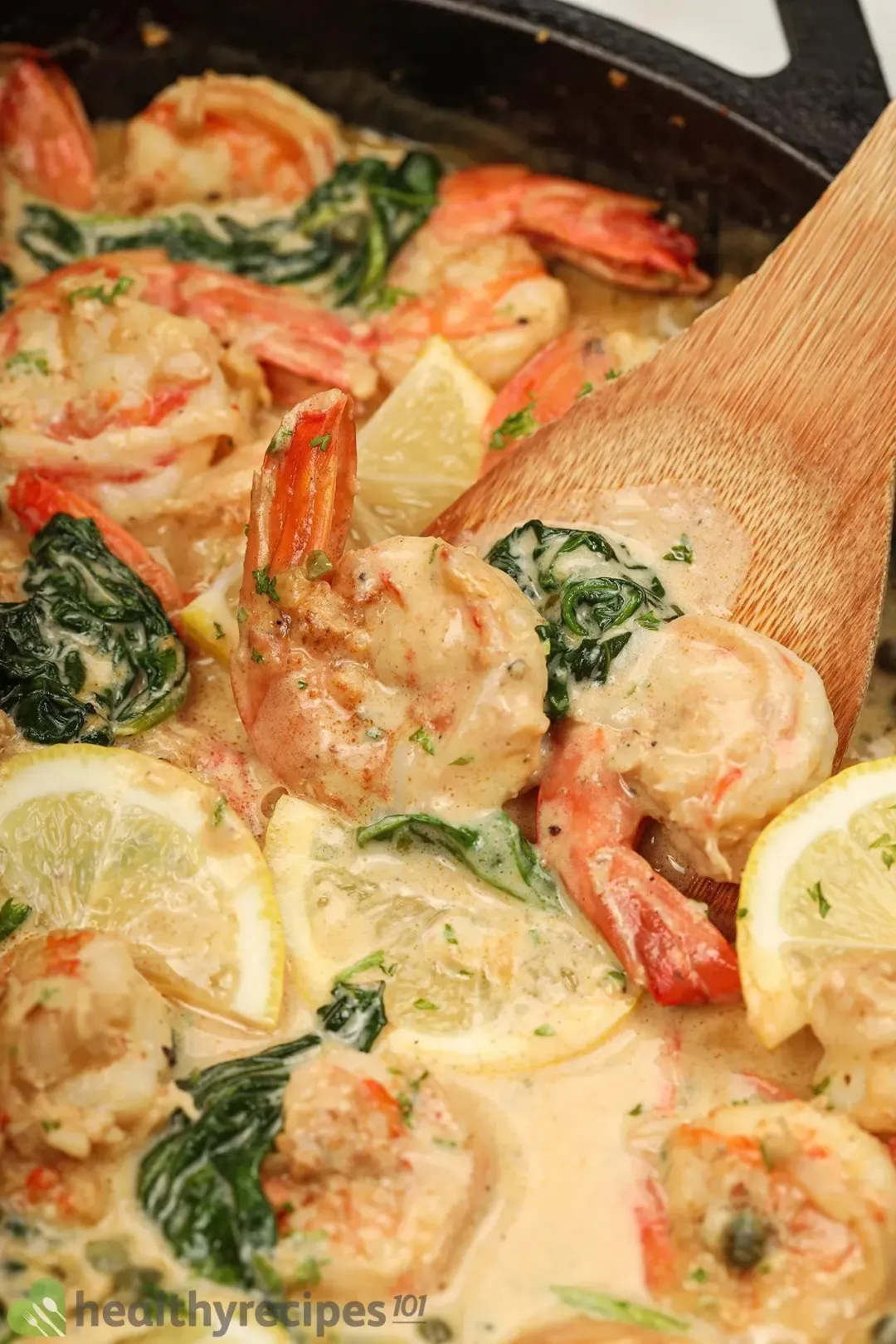 Shrimp And Spinach Recipes
How can you go wrong when cooking with seafood and vegetables? Our shrimp and spinach recipes are guaranteed to satisfy you.
Ingredients
Directions
Choose a recipe that you like.
Assemble all the essential ingredients.
Follow the instructions to give you incredibly tasty shrimp and spinach recipe in less than 40 minutes!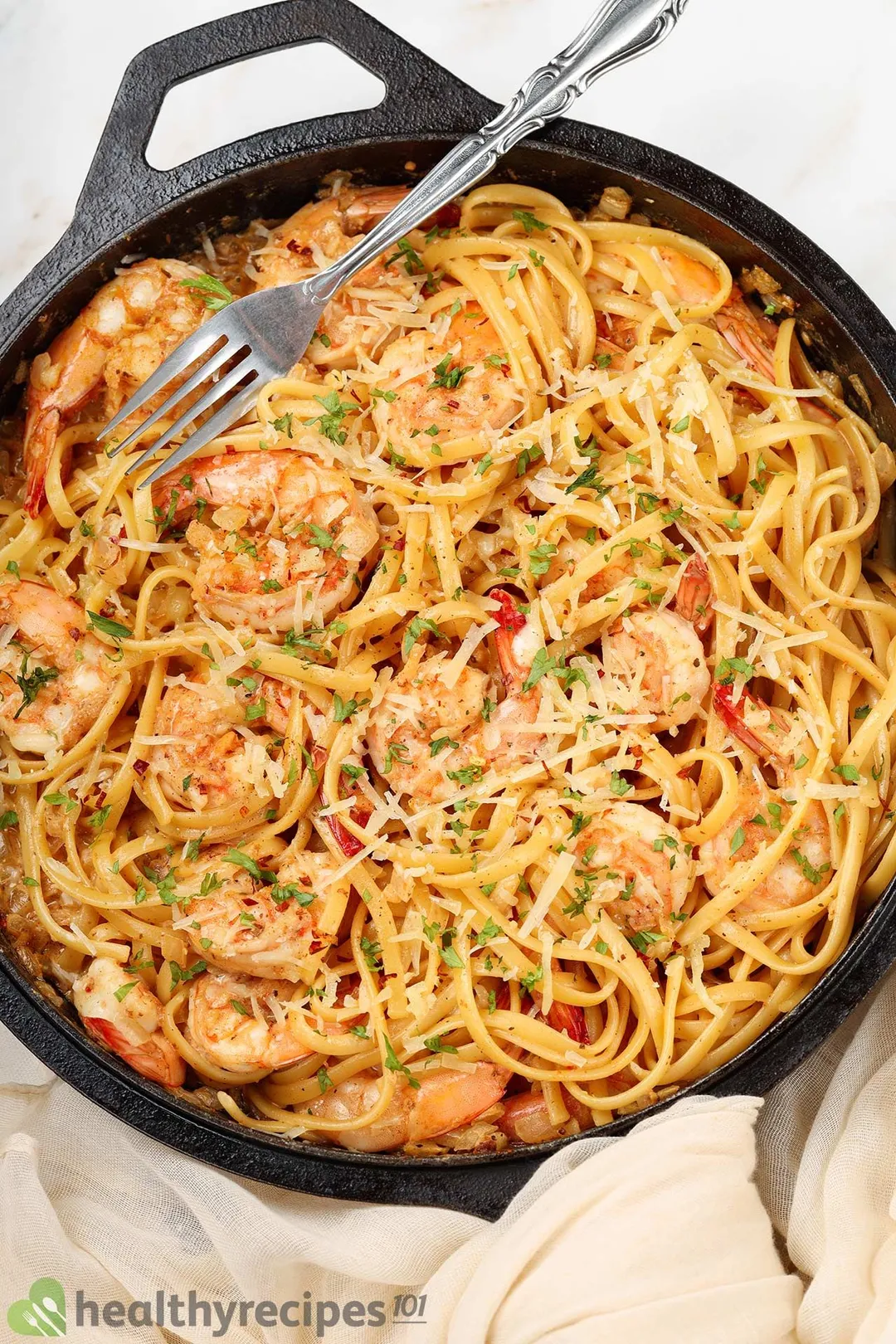 Previous Recipe
Shrimp Alfredo Recipes
Shrimp Alfredo Recipes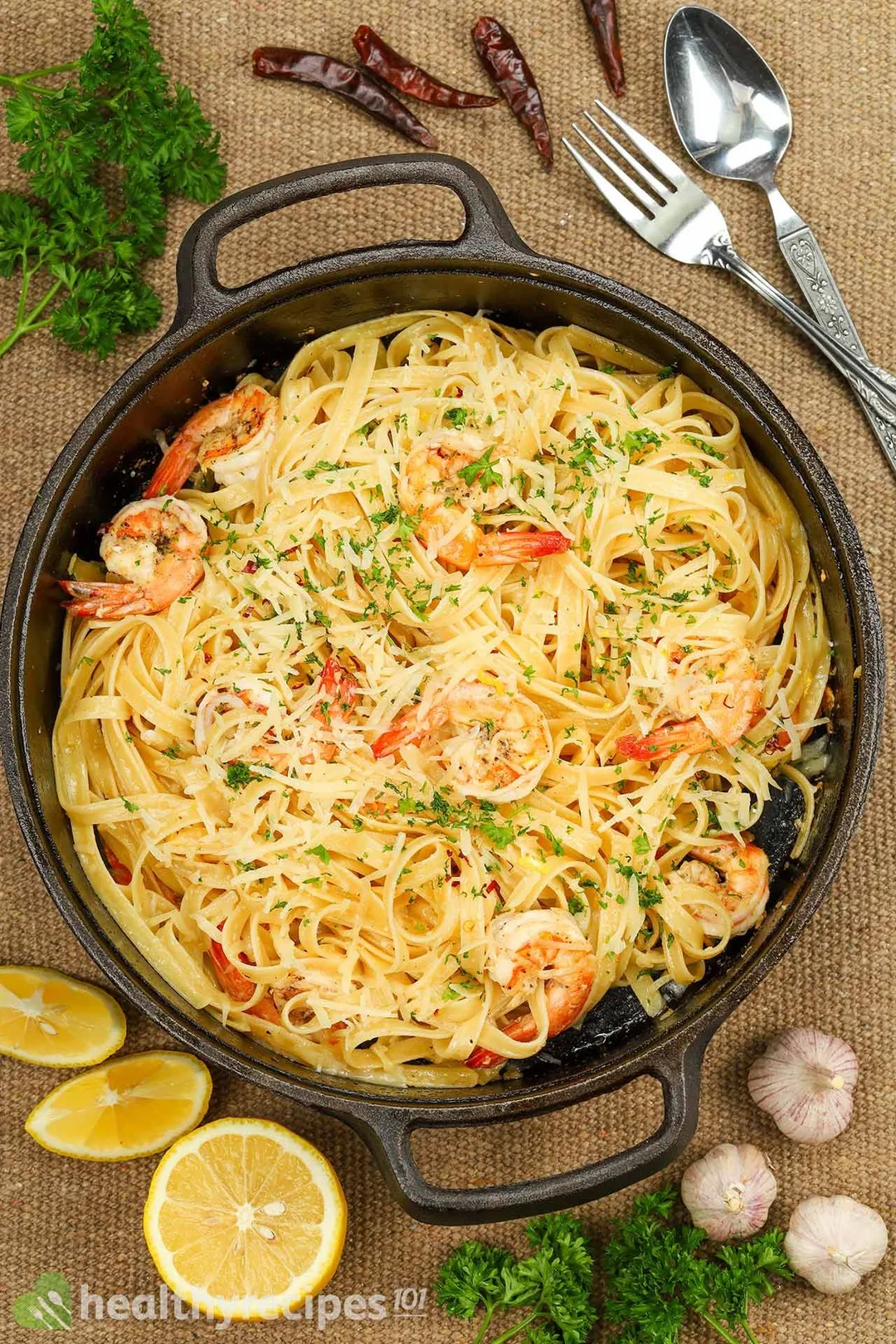 Next Recipe
Shrimp Scampi Recipes
Shrimp Scampi Recipes
Writer, Author
Luna Regina is an accomplished writer and author who dedicates her career to empowering home cooks and making cooking effortless for everyone. She is the founder of HealthyKitchen101.com and HealthyRecipes101.com, where she works with her team to develop easy, nutritious recipes and help aspiring cooks choose the right kitchen appliances.
Comments/ Reviews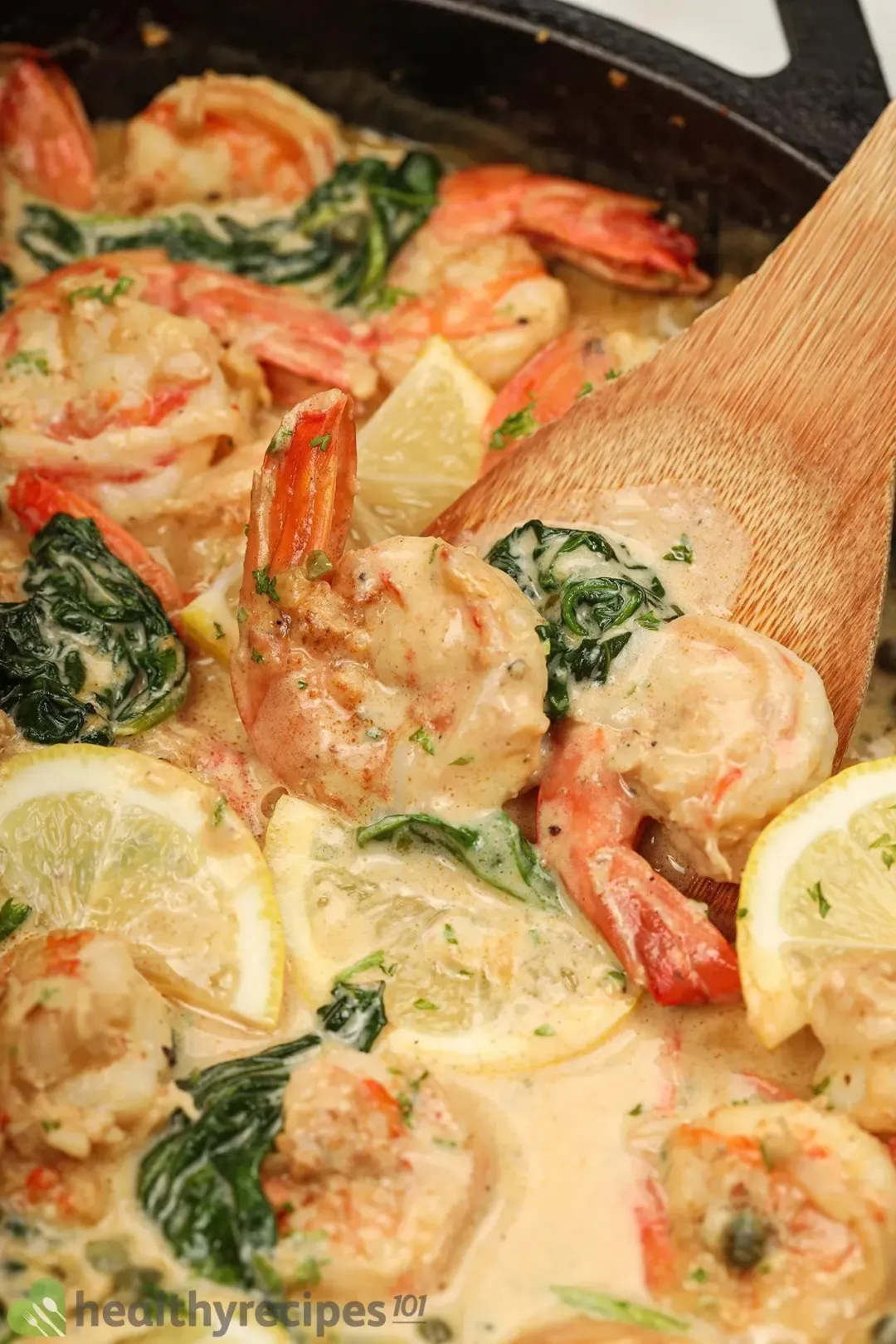 Shrimp and spinach make a perfect combo in this healthy recipe!