Today, we're recommending some shrimp etouffee recipes. Shrimp etouffee means "smothered shrimp", and that word describes this dish perfectly. Shrimp and vegetables are cooked in a thick Cajun broth and served with rice or noodles.
Let's see what makes this dish delicious and how you can make your own.
What Does Shrimp Etouffee Taste Like?
Etouffee is a rich and thick stew that's popular all around Louisiana.
Like other Creole dishes, shrimp etouffee has a similar flavor profile thanks to Cajun seasoning and the Holy Trinity of aromatics: onion, celery, and green bell peppers. With shrimp as the protein, etouffee contains seafood's natural richness and sweetness.
It often draws comparison to a fellow Southern shrimp and rice dish, gumbo.
Best Shrimp Etouffee Recipes
1 of 1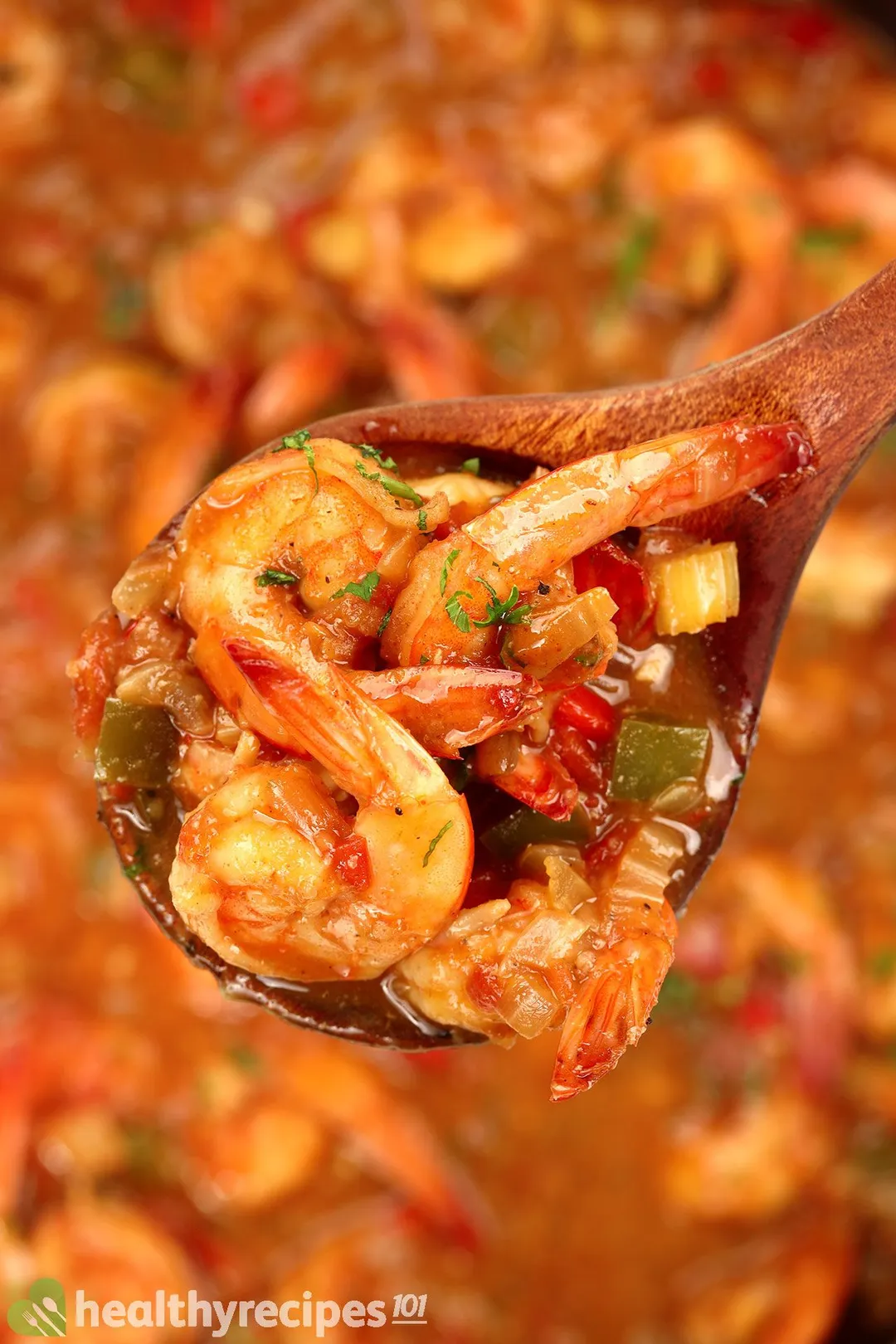 1 of 1
Shrimp Etouffee Recipe
This humble etouffee could meet your gourmet expectations. It includes Cajun spice, lemon juice, fresh thyme, and paprika to create a robust and quenching stew. The best part? You can use leftover rice to achieve this popular dish.
Get the
recipe
.
Enjoy this Southern shrimp delicacy with these delectable recipes.
Differences Between Gumbo and Etouffee
These two dishes may look the same at first glance since they are both shrimp smothered in a flavorful sauce. However, there are some key differences.
Etouffee is thicker than gumbo. The consistency of etouffee is similar to gravy, while gumbo is thinner, resembling a soup or stew. They're both made with a roux, but gumbo uses more liquid to maintain the thinner consistency.
On the topic of roux, the flavors of etouffee are lighter than gumbo thanks to the blond roux.
Lastly, gumbo features multiple proteins on one plate (chicken, crawfish, and sausage), while etouffee usually has one main ingredient. It's usually shrimp, crawfish, and sometimes chicken.
Tips to Make Perfect Shrimp Etouffee
How do you thicken etouffee?
Roux is the answer to this question. It is a mixture of equal parts flour and fat (oil, lard, or butter). 
Different types of roux have different colors (white, blond, and brown) and vary in cooking time. The longer it cooks, the more flavorful it gets.
Shrimp etouffee uses a blond roux because that is the midway point. It still has the thickening ability and has already developed a nutty flavor.
Tips for preparing the stock
Using ready-made chicken or vegetable stock seems like a no-brainer, but we recommend preparing your own.
When you prepare the shrimp, you will remove the heads and shells. They pack a ton of flavors so instead of throwing them away, keep them to make a flavorful seafood stock from scratch.
Don't overcook the shrimp
Shrimp don't take long to cook perfectly and to know when they're done, you can check their appearance during the cooking process. When the shrimp start curling into a C-shape and their color is turning pinkish, they're almost done.
To be sure, you need to check the time and the internal temperature of the shrimp. They take about 4-6 minutes and their safe internal temperature is 145°F.
What Goes Well With Shrimp Etouffee
Rice makes a perfect match for shrimp etouffee, you can choose either white or brown rice. If you're looking to mix things up, noodles or bread make good starch alternatives alongside this shrimp stew.
A fresh salad would also be perfect next to a hearty shrimp etouffee. Salads being highly customizable there are no particular rules on what salad you should make. A classic lettuce and tomato  or asparagus salad are popular choices that would offer a light counterbalance to the hearty shrimp etouffee.
How to Store and Reheat Shrimp Etouffee
Storing shrimp etouffee is no different from other dishes. Transfer it to an airtight container and keep it in the fridge for three days.
You can extend its shelf life by storing it in the freezer. Shrimp etouffee will last for up to three months in airtight containers or freezer bags.
Reheat shrimp etouffee using a skillet over medium-low heat and make sure to stir it occasionally.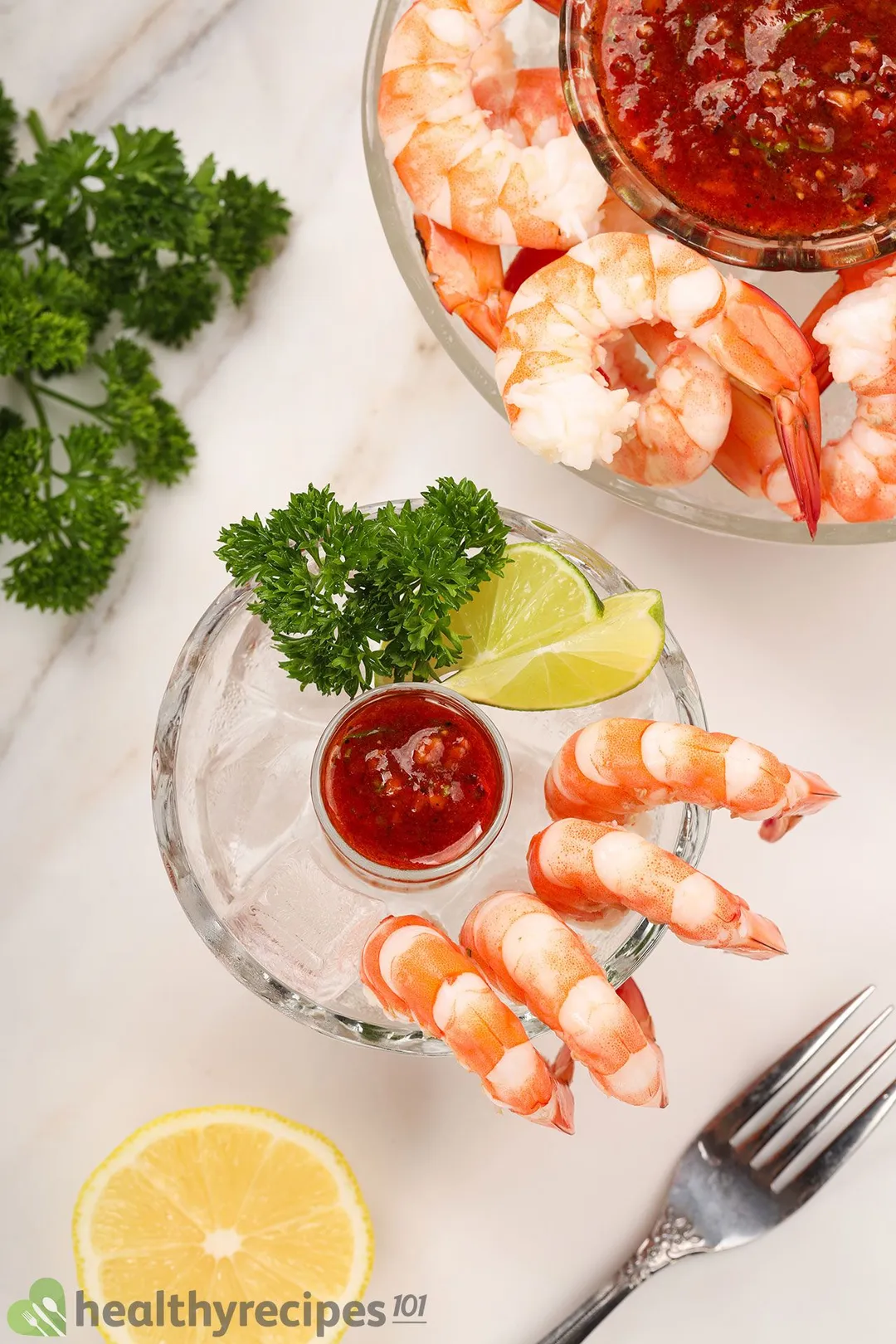 Previous Recipe
Shrimp Cocktail Recipes
Shrimp Cocktail Recipes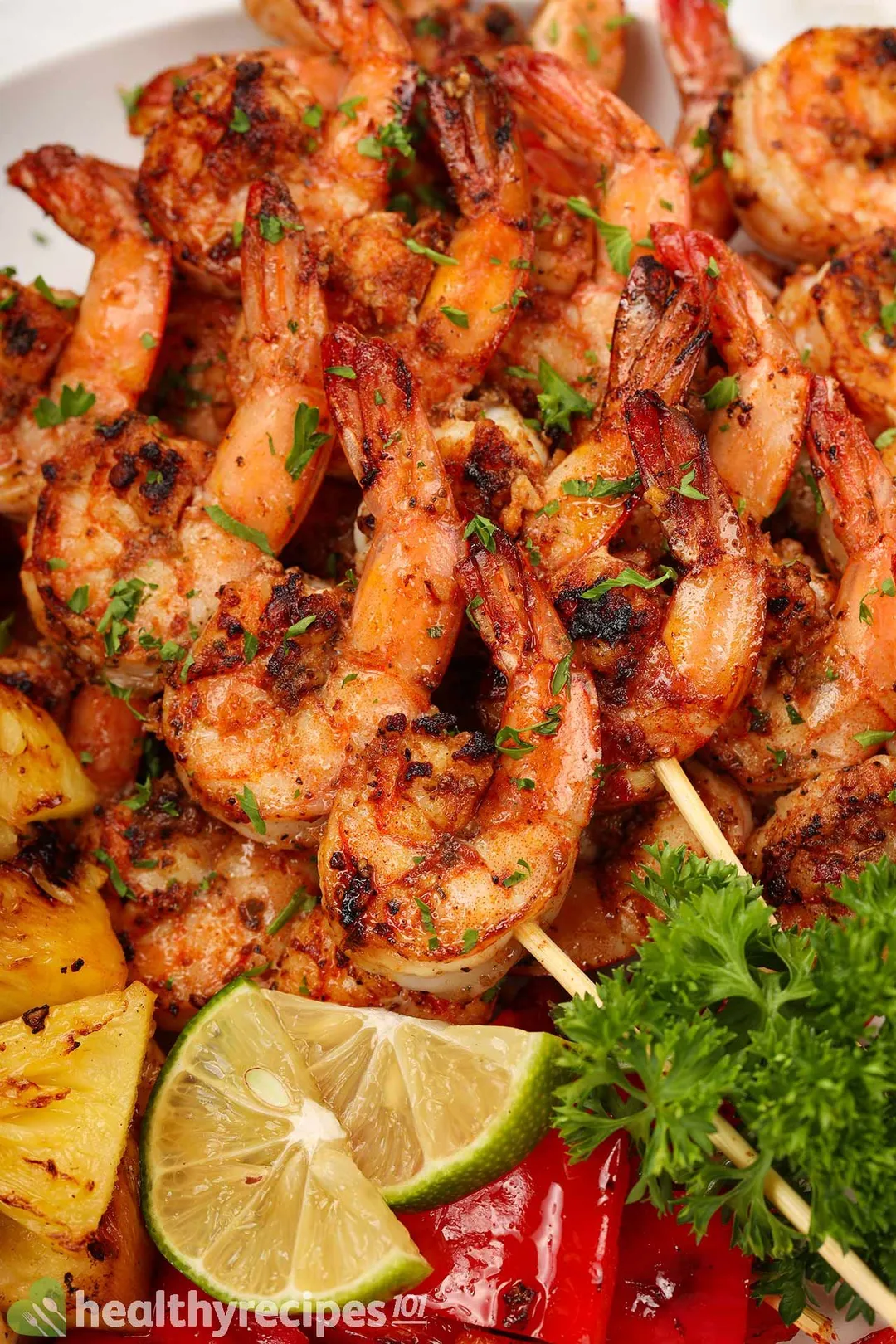 Next Recipe
BBQ Shrimp Recipes
BBQ Shrimp Recipes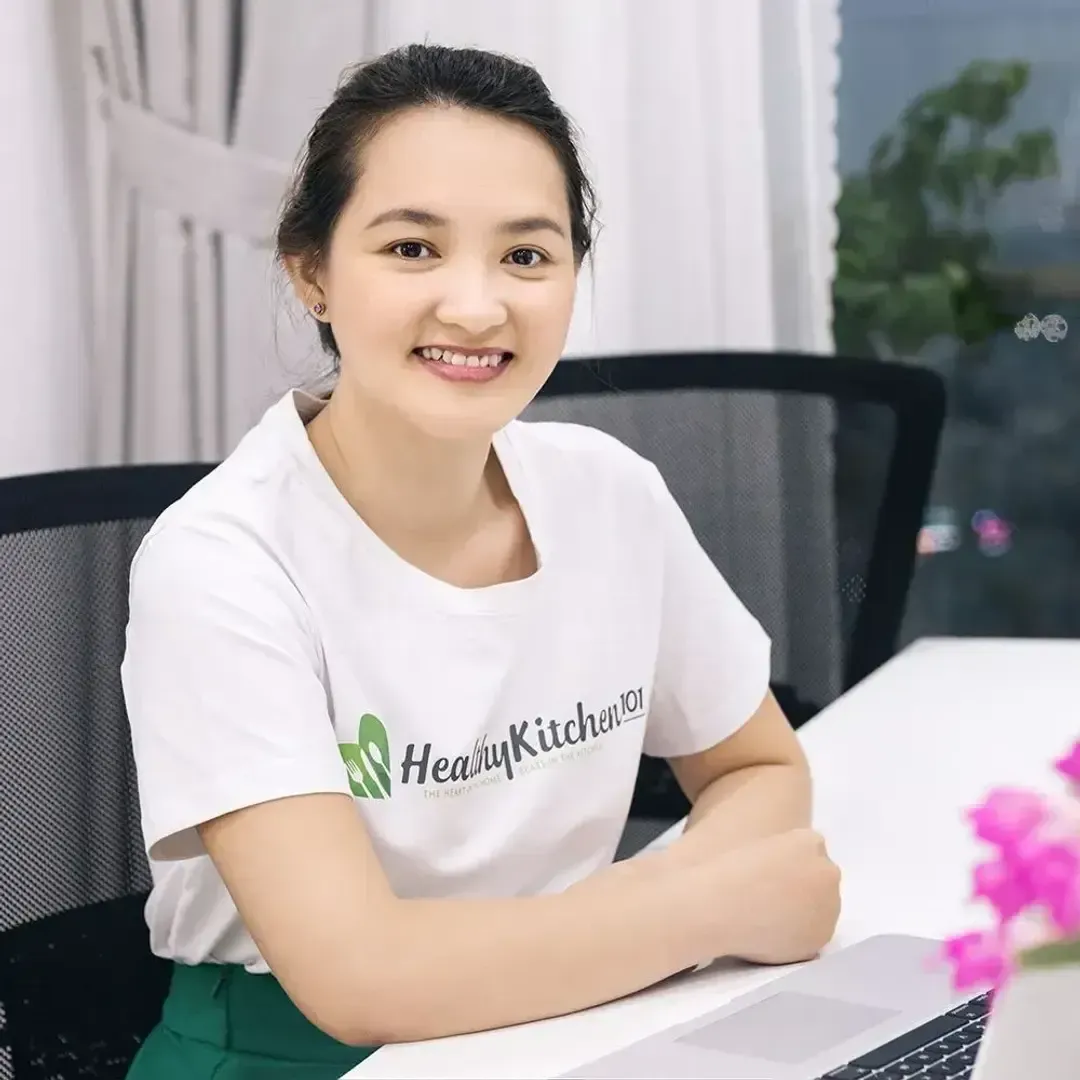 Writer, Author
Luna Regina is an accomplished writer and author who dedicates her career to empowering home cooks and making cooking effortless for everyone. She is the founder of HealthyKitchen101.com and HealthyRecipes101.com, where she works with her team to develop easy, nutritious recipes and help aspiring cooks choose the right kitchen appliances.
Comments/ Reviews