Does a perfectly caramelized shrimp dish sound tempting? If yes, you're at the right place to discover new ways of cooking it! We've gathered some of the tastiest sautéed shrimp recipes to inspire you. Add these ideas to your meal plan and have fun cooking with us.
What Spices and Herbs Go Well With Sautéed Shrimp?
The versatile taste of shrimp allows it to pair well with different seasonings. When it comes to sautéed seafood, here are some of our favorite flavor enhancers.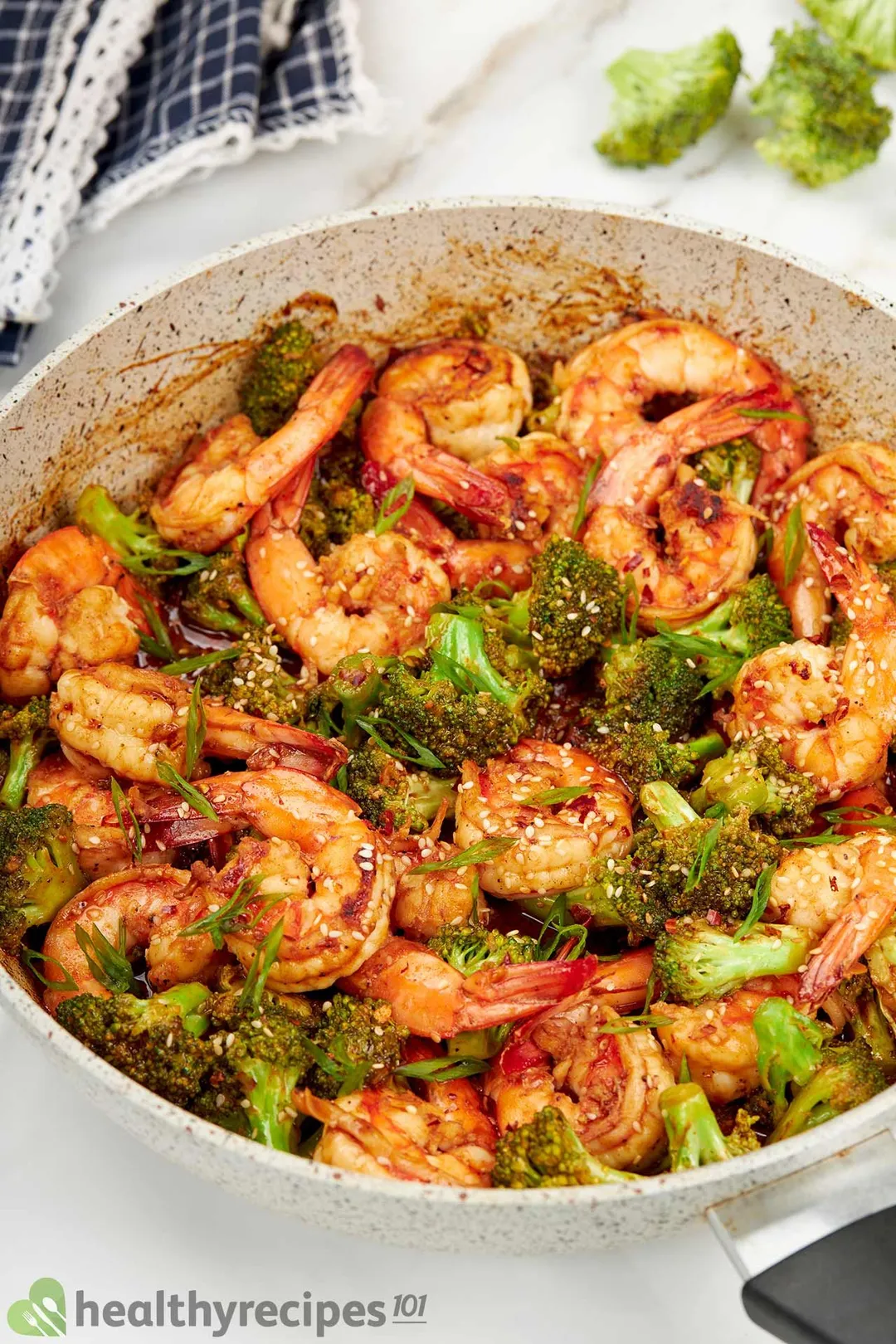 1. Spices
Salt and black pepper: These two pantry staples help bring out the natural sweetness of sautéed shrimp. While salt adds a savory taste, freshly ground pepper infuses the dish with earthy, woodsy notes.
Garlic and onion powder: When used in powdered form, garlic and onion have a more concentrated flavor, sharpening our palate. Working with powder also means you are free of sticky hands and watery eyes.
2. Herbs
Oregano: Oregano, a signature Caribbean herb, enlivens any meal that it's sprinkled on. For sautéing, you can opt for either fresh or dried oregano as both taste almost the same – bright, peppery, and slightly bitter.
Basil: The taste of basil may vary from peppery and citrusy to savory and spicy, based on its origin. We love basil for its fresh aroma with hints of mint and anise.
Dill: This unique aromatic herb lends a tangy note to our shrimp. As dill's flavor diminishes quickly during cooking, add it only at the end to ensure the flavor is not lost during the cooking process.
Now, let's move on to the star of our show – the shrimp.
Best Sautéed Shrimp Recipes
Are you ready for some sizzling sound and luscious aroma? Check out our collection of sautéed shrimp recipes.
What Type of Shrimp Should You Buy?
If you're wondering what's the best-suited shrimp for sautéing, read on to find the answers to your most frequently asked questions.
1. What Is The Perfect Size?
Does this question cross your mind when you shop for shrimp? Size does matter in cooking. While small-sized shrimp is excellent for salads, you should go with medium to large-sized shrimp for sautéing, frying, and stewing. Bigger shrimp doesn't overcook easily and absorbs the seasonings better, offering more flavor in each bite.
2. Difference Between Fresh and Frozen Shrimp
Most shrimp found at grocery stores has been frozen soon after being harvested to prevent mushy flesh. If you're able to get your hands on some fresh shrimp at the fish markets, we encourage you to do so. Shrimp that has not been frozen previously comes with a firmer texture and richer taste. However, you can still get away with a bag of frozen shrimp if it is properly defrosted.
3. To Peel or Not to Peel?
Though cooked shrimp shells are edible, they are rather unappealing because of their hard texture. Plus, if we sauté shell-on shrimp, the seasonings will be absorbed into the shell rather than the flesh. Hence, our chefs suggest we make the effort to peel and devein the shrimp.
What Fat Can I Use to Sauté Shrimp?
When choosing fat for cooking seafood, go with vegetable oils that have a higher smoke point (400°F or above) as they're more tolerant to high heat. Some great suggestions are canola oil, peanut oil, and avocado oil.
A better alternative to regular butter is ghee - unsalted clarified butter, which smokes at around 485°F.
What to Serve With Sautéed Shrimp
A light and healthy salad with plenty of vegetables and fruits is a great match for sautéed shrimp dishes. The freshness of vegetables helps cleanse your palate and acts as an appetizer. Have a look at our healthy salad recipes for more ideas.
If you're looking for some quick and easy beverages, we suggest  orange juice to load you up with extra vitamin C.
We hope you're inspired by our trusted sautéed shrimp recipes. If you try out a recipe to make any of these delectable dishes, do share your stories with us by commenting below.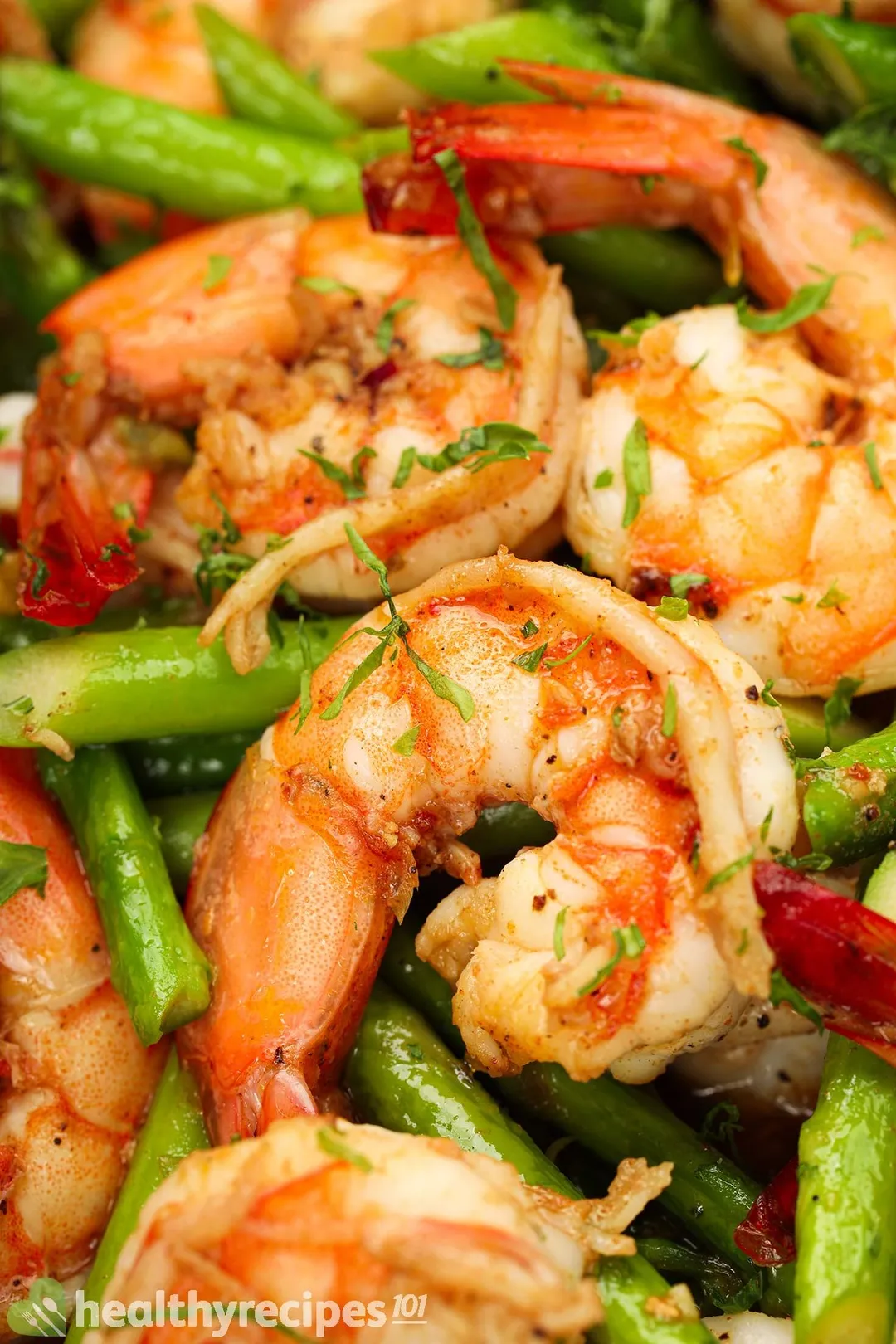 Sautéed Shrimp Recipes
Armed with our collection of sautéed shrimp recipes, you'll find making nutritious shrimp dishes has never been this easy.
Ingredients
Directions
Pick your favorite recipe.
Gather the ingredients.
Follow the instructions to give you incredibly tasty sautéed shrimp dishes ready in less than an hour!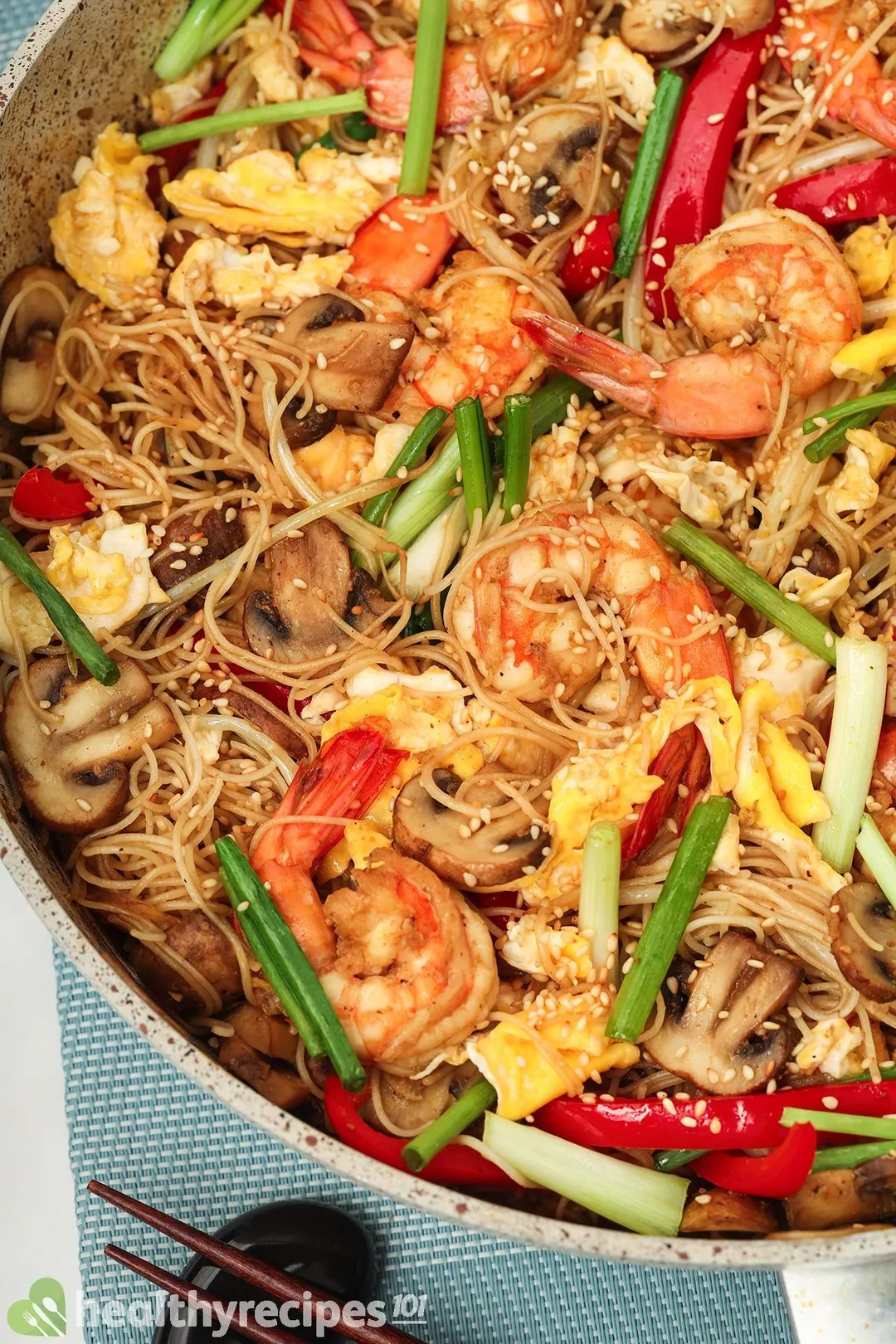 Previous Recipe
Frozen Shrimp Recipes
Frozen Shrimp Recipes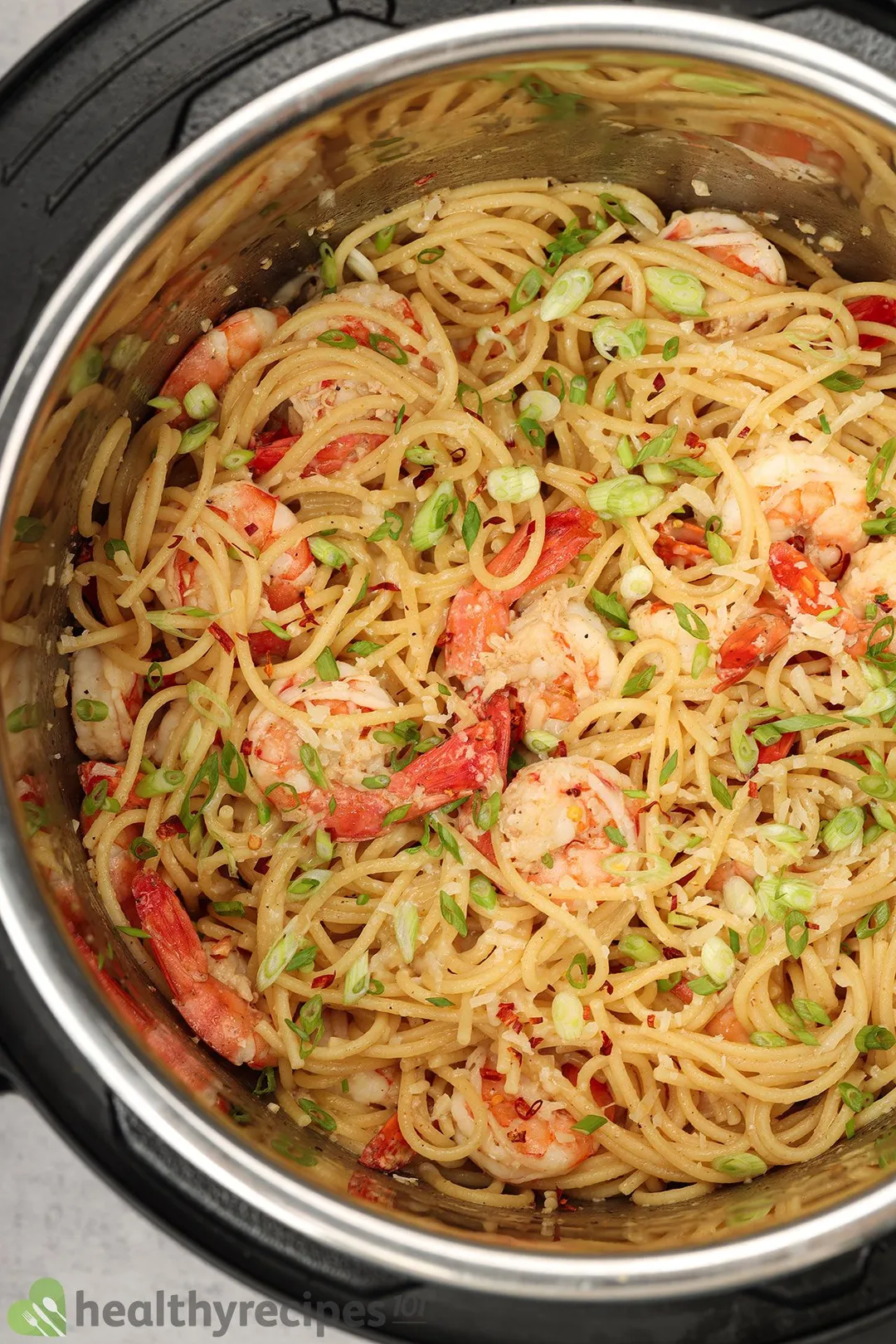 Next Recipe
Instant Pot Shrimp Recipes
Instant Pot Shrimp Recipes
Writer, Author
Luna Regina is an accomplished writer and author who dedicates her career to empowering home cooks and making cooking effortless for everyone. She is the founder of HealthyKitchen101.com and HealthyRecipes101.com, where she works with her team to develop easy, nutritious recipes and help aspiring cooks choose the right kitchen appliances.
Comments/ Reviews