Today we're bringing you some shrimp cocktail recipes. The shrimp cocktail is an iconic appetizer that highlights shrimp's natural flavor complemented by the signature cocktail sauce.
Make your own healthy shrimp cocktail stunner with our recipes.
Why You Will Love Our Shrimp Cocktail Recipes
Our shrimp cocktail recipes show you how to prepare the different elements and then make the most amazing shrimp cocktails. We also take a closer look at the ingredients and work to make a healthier version of the sauce so you can enjoy this elegant dish without worrying.
Homemade Shrimp Cocktail Sauce
A major draw of any shrimp cocktail is the cocktail sauce. Its most common ingredients are ketchup, hot sauce, lemon or lime juice, horseradish, and Worcestershire sauce.
Ketchup and hot sauce like Sriracha or Tabasco sauce are popular options that you may already have in your kitchen. The same goes for lime and lemon juice.
Horseradish and Worcestershire sauce, however, are special. Worcestershire sauce has many layers of flavor due to its many components: vinegar, molasses, sugar, salt, garlic, etc. Horseradish is in a league of its own when it comes to natural potency and heat.
You can add other herbs and vegetables to cocktail sauce for a greater variety of flavors, such as red onion, parsley, cilantro, etc.
Some other renditions of cocktail sauce involve mayonnaise (Marie Rose sauce) or whisky.
Best Shrimp Cocktail Recipes
1 of 1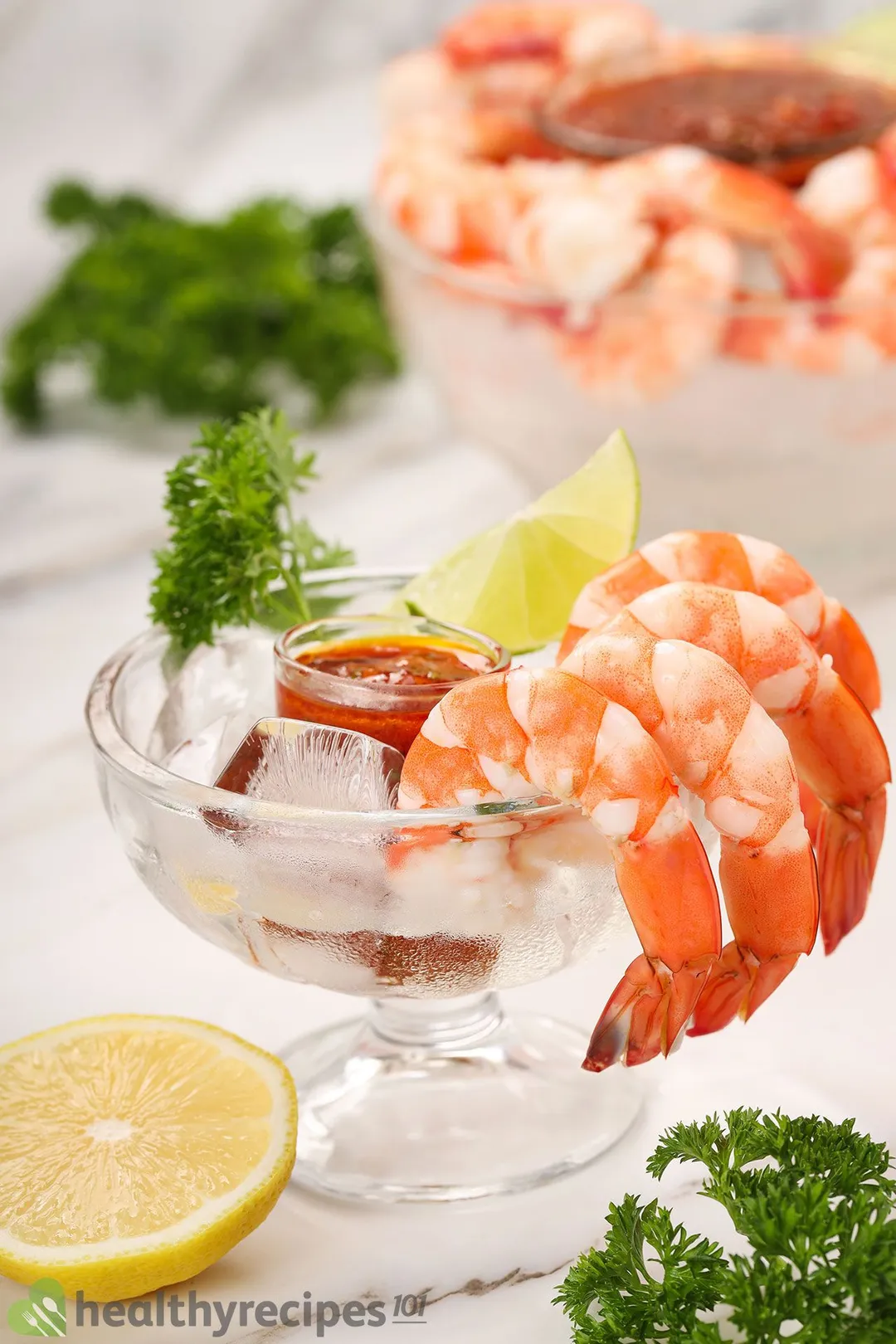 1 of 1
Shrimp Cocktail with Red Sauce Recipe
Do appetizers right with this savory cocktail. Its combination of ketchup, sriracha, Tabasco, and lime juice puts other sauces to shame and lends the lifeless shrimp succulent flavors.
Get the
recipe
.
Can I Use Frozen Shrimp for Shrimp Cocktail?
Sure you can.
The cooking time will vary depending on what kind of frozen shrimp you have. If you have peeled shrimp, you don't need to thaw before boiling. Simply boil the shrimp for one minute longer than the time indicated in the recipes.
If your shrimp are whole, we advise that you thaw them first, peel and clean them, then cook according to the recipes.
How to Thaw Frozen Shrimp Quickly
Thawing shrimp quickly is easy. First, you need a large bowl of cold water.
Transfer your frozen shrimp to a resealable ziplock bag and submerge that bag in the cold water. You can cover the bowl with something to make sure that the entire bag is in the water. This method will thaw shrimp in 20-30 minutes.
If you put the shrimp directly into the cold water it will take even less time; about 10-15 minutes to be thawed completely. 
FAQ
There are some common questions that come up when thinking about shrimp cocktail. Here are just a few to help you on your way:
1. Is Shrimp Cocktail Raw?
No, shrimp cocktails are not raw. The shrimp is boiled with herbs and spices before serving.
Raw shrimp is not safe to eat as it contains harmful bacteria. Shrimp should be cooked to an internal temperature of 145 °F to be safe. And as an added bonus, boiling shrimp with herbs and spices makes its flavor profile more diverse (as well as making it safe to eat).
2. How Long Does Shrimp Cocktail Last in the Fridge?
Cooked shrimp and the cocktail sauce can last up to four days in the fridge. Store these two components in separate airtight containers. 
They will be ready to serve any time within those four days. Where possible, we recommend enjoying this dish within one day of making it to maintain its best flavor and mouthfeel. Shrimp loses its texture gradually in the fridge.
3. What Is the Difference Between Ceviche and Shrimp Cocktail?
The main difference between ceviche and shrimp cocktail is the starting point of the dish. Shrimp cocktails require cooked shrimp right at the start, and the sauce is more of a companion to the shrimp.
With ceviche, you start with raw shrimp and the acidic citrus juice "cooks" the shrimp. The shrimp is mixed with vegetables, juice, and spices as opposed to shrimp cocktail where the sauce can be a dip.
So now you know a bit more about shrimp cocktail recipes it's time to take a look at some. Grab some fancy cocktail glasses, invite friends over, and impress them with these delectable recipes.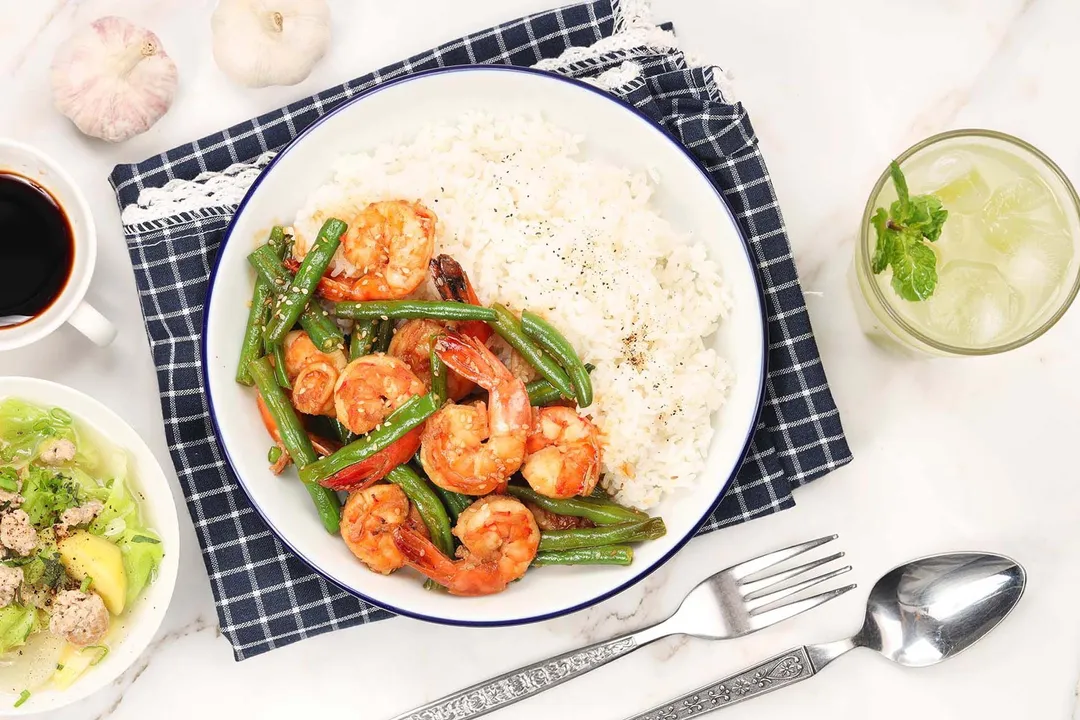 Previous Recipe
Asian Shrimp Recipes
Asian Shrimp Recipes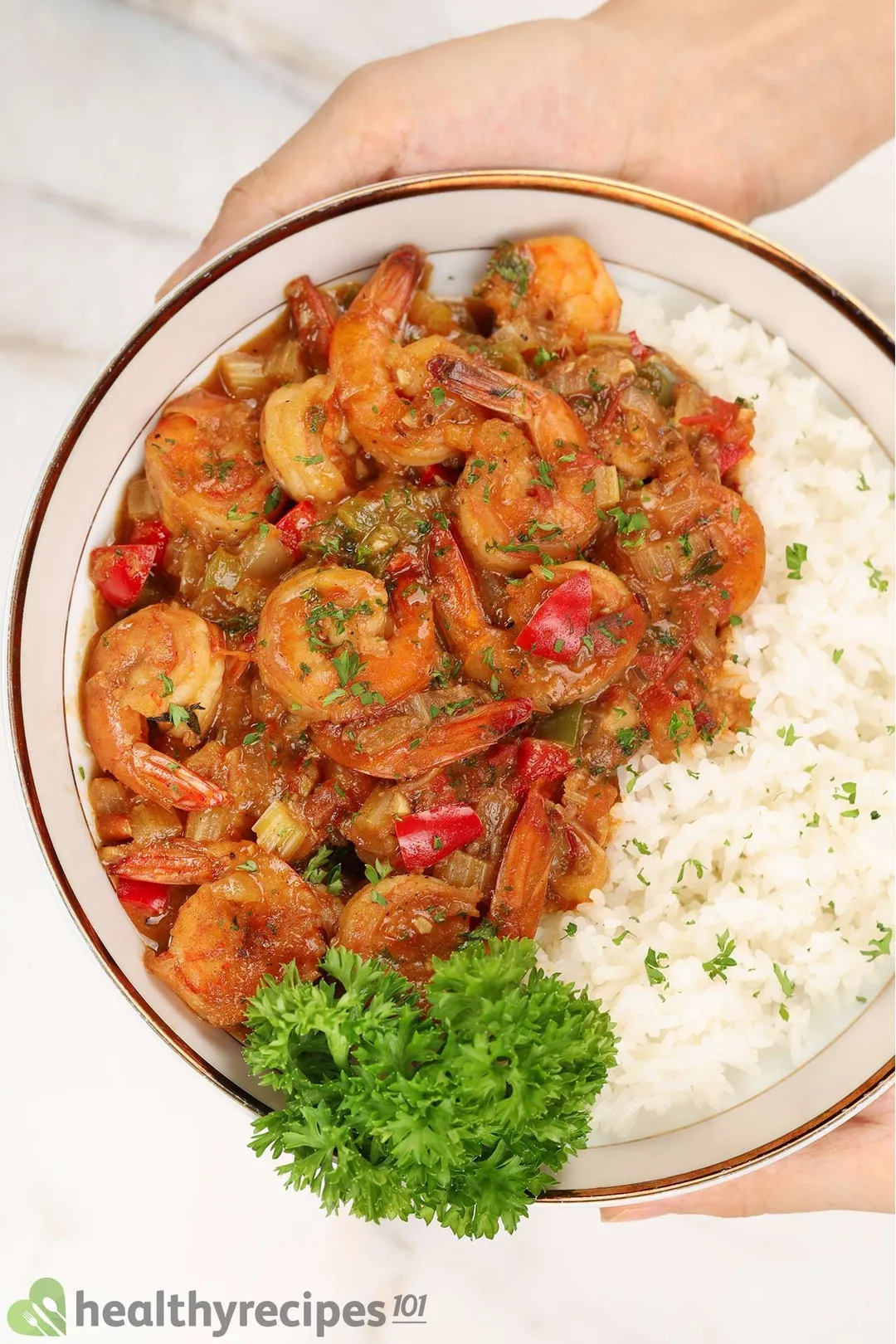 Next Recipe
Shrimp Etouffee Recipes
Shrimp Etouffee Recipes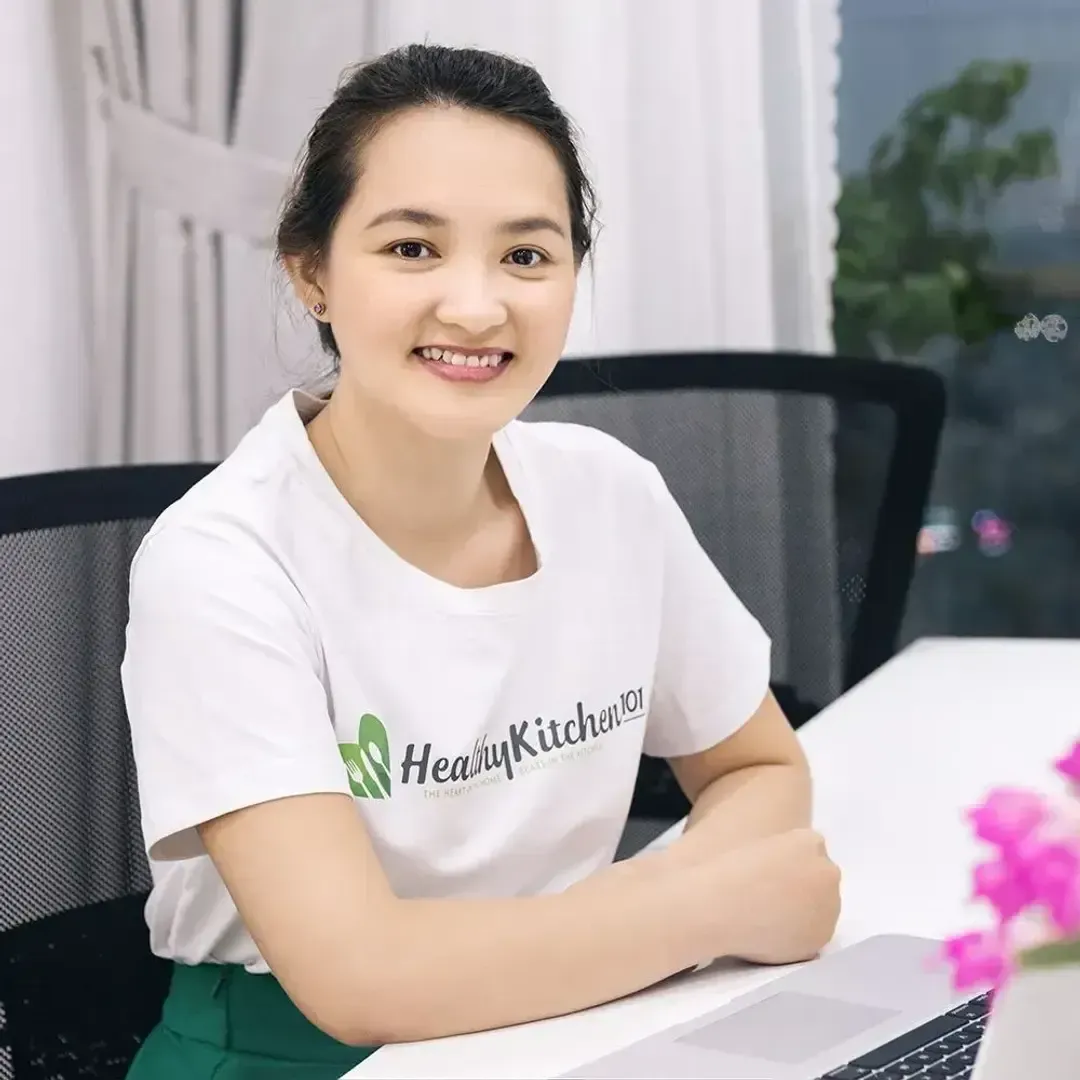 Writer, Author
Luna Regina is an accomplished writer and author who dedicates her career to empowering home cooks and making cooking effortless for everyone. She is the founder of HealthyKitchen101.com and HealthyRecipes101.com, where she works with her team to develop easy, nutritious recipes and help aspiring cooks choose the right kitchen appliances.
Comments/ Reviews