This shrimp cocktail with red sauce recipe recreates a classic appetizer to treat your friends and family. We infused the shrimp with plenty of aromas, maintained their crisp texture using ice, then served them with a sweet, sour, and spicy dip.
What Is Shrimp Cocktail?
It's a fancy party snack with plump shrimp hanging around the edge of an iced martini glass and served with a sweet-and-sour hot sauce in the middle.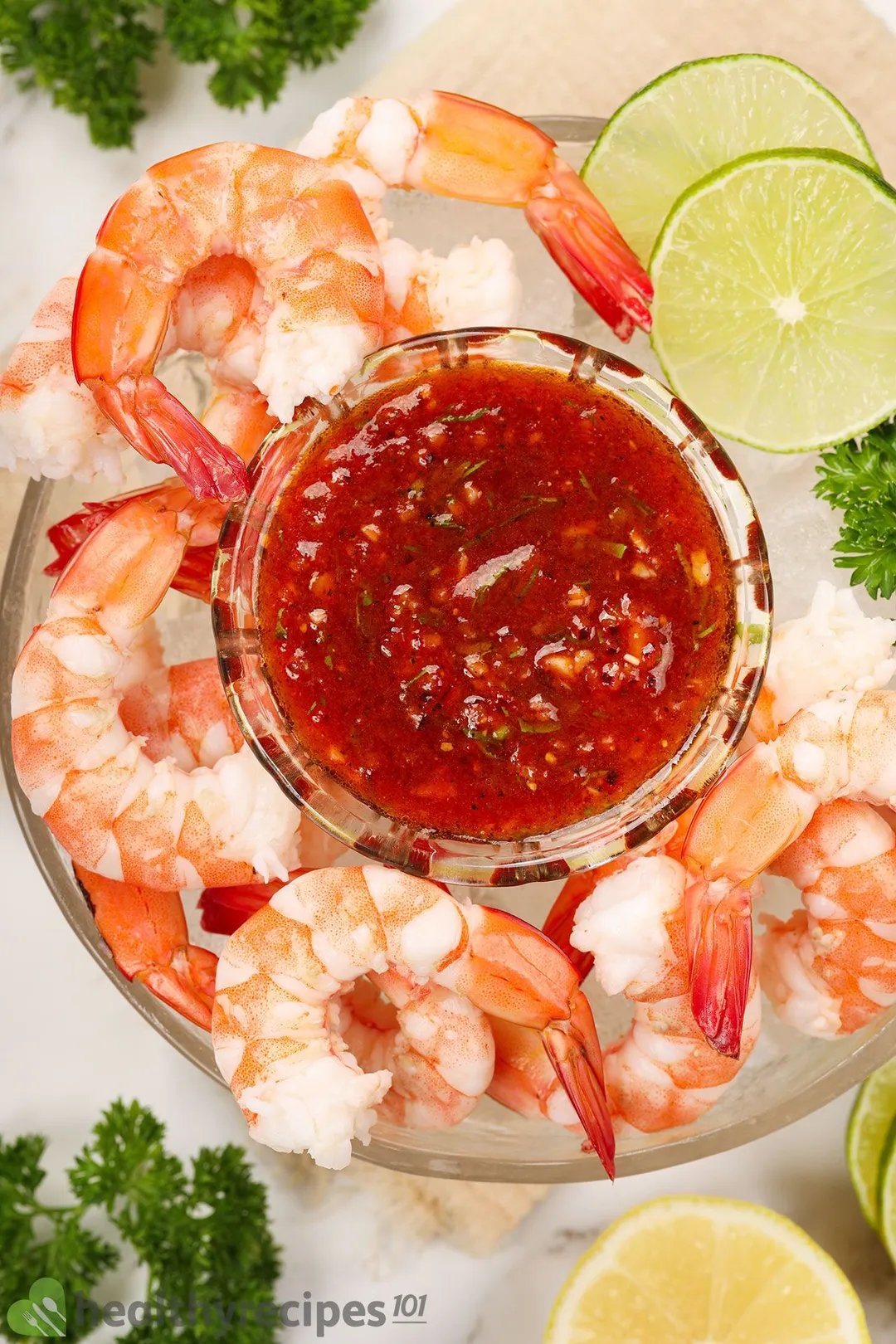 Believe it or not, this delicious treat started out its life with oysters instead of shrimp. Shipping shrimp demands a method of freezing, so until an efficient one was discovered, oysters were an easier option. They were delicious, too, and became such a popular craze that people served them by the hundreds with the addictive cocktail sauce.
Rumor has it that the sauce was just ketchup at first, then lime juice, herbs, shallots, and other ingredients were added. It's officially been called 'cocktail sauce' since circa 1902.
To recreate the best version possible of the 'cocktail sauce', we used a combination of sauces, herbs, and aromatics. Its intense citrusy sourness will make you shiver at first, then comes the sweetness, the garlic, the herbs, and a lingering warmth on your tongue. The whole experience is definitely worth a try.
This shrimp cocktail also comes with a delectable spin-off that we think is also worth checking out—Cocktail Meatballs Recipe.
Is Our Shrimp Cocktail Healthy?
Packed with proteins and good fats from the seafood, shrimp cocktail can be a healthy dish. As it is just an appetizer, we sized each portion to only 4 shrimp to keep the calories low. We also tried not to go wild on the sauce to keep your sodium intake of the day within the recommended allowance.
After the adjustments, this treat has a nutritional profile that complies with our healthy eating guidelines:
175 calories
276.4 mg sodium
You can check out the guidelines for more details on how to eat healthier. There are other things you should keep in mind as well, such as your daily intake of saturated fat, added sugar, and alcohol.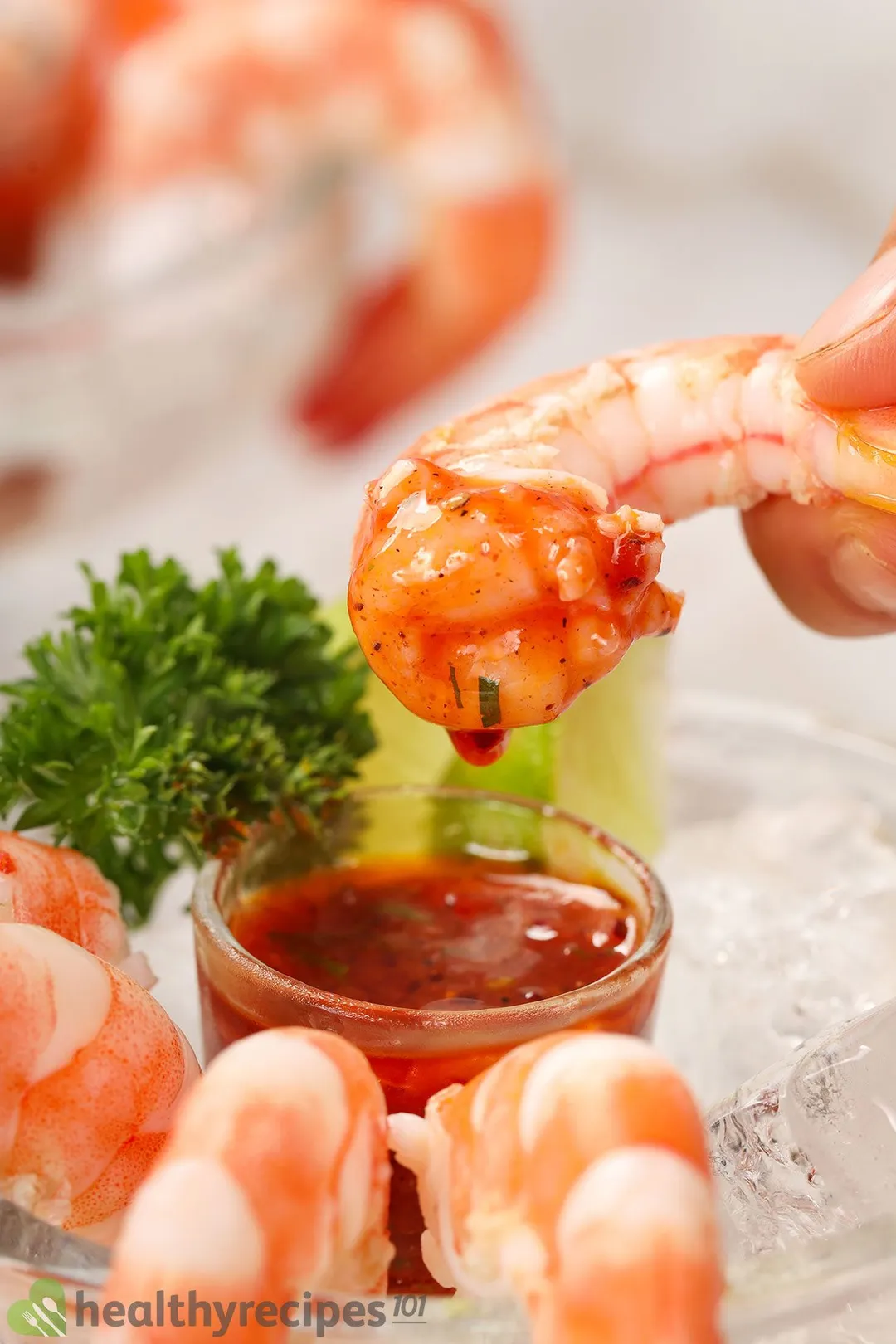 Shrimp Cocktail with Red Sauce Ingredients
We should mention that our shrimp cocktail with red sauce recipe uses cooked shrimp, not raw shrimp (there are recipes that do). For the best taste and aroma, we recommend buying raw shrimp and peeling and cooking them at home. We have a guide on how to peel them most efficiently further down the page.
In terms of size, we're using large shrimp, about 1 oz each. You can use jumbo shrimp if you want, but keep in mind that each portion should have 4 oz worth of shrimp only.
Once prepared, they are boiled with some sliced onions, celery, and a torn bay leaf.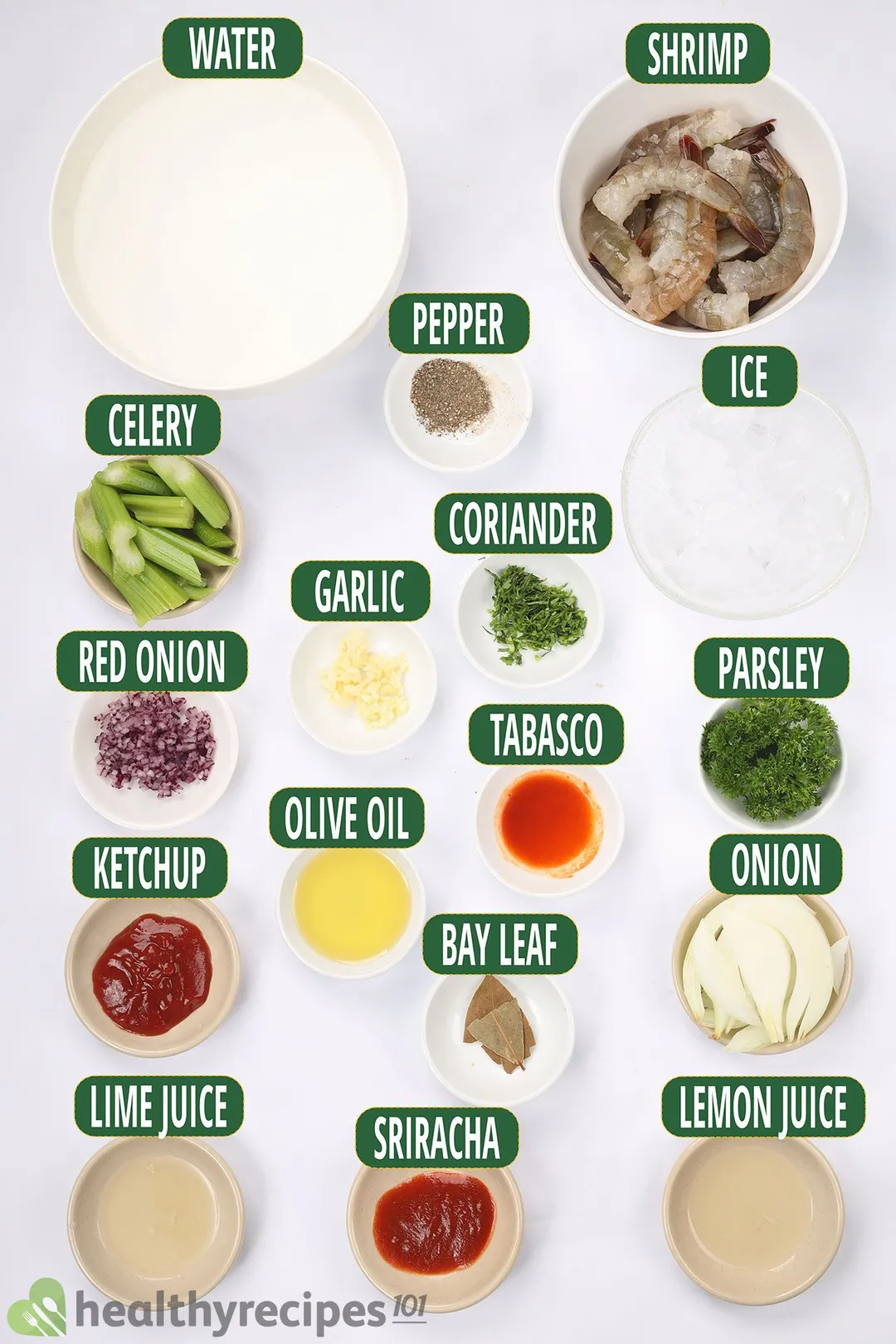 Shrimp Cocktail Sauce
For the red sauce body, we use ketchup, Sriracha, olive oil, and Tabasco for lingering warmth. Sriracha gives a bit of zing, but since there's lime juice and lemon juice anyway, you can skip this ingredient if you like.
The combination of two citruses is not only for the sour taste but also for their aromas. You can use lime juice alone, but adding both will return a better result.
For the herbs, we used a combination of parsley, cilantro, and pungent red onions, all finely chopped. We also added raw, minced garlic for its robust taste (skip if you're not a fan).
Finally, some ground black pepper to add a bit of warmth and aesthetics to the sauce.
Measurements of these ingredients are provided in the 'shrimp cocktail recipe' card at the bottom.
Can I Make Shrimp Cocktail With Frozen Shrimp?
Absolutely.
The shrimp we used partially thawed after a 30-minute trip from the grocery store to our kitchen, so they needed only a minute of boiling. If yours are straight from your freezer (and peeled), boil them for another minute. If they're shell-on, let them thaw for 15 minutes, peel, and cook as we did.
How to Prepare Shrimp Cocktail with Red Sauce
There isn't much to do but cut the herbs and citrus if the shrimp are already peeled. Otherwise, follow these steps:
Use a toothpick to plunge through the part where the tail and body connect. Pull the toothpick upward to reveal the vein. Pull it out with your fingers.
Use one hand to hold the body and the other to twist its head and yank to remove. Save the head, as it can make a delicious shrimp stock.
Hold the shrimp, pull out their legs, and pry it open with your thumbs. Gently remove the shell. Again, save the shells to make the stock.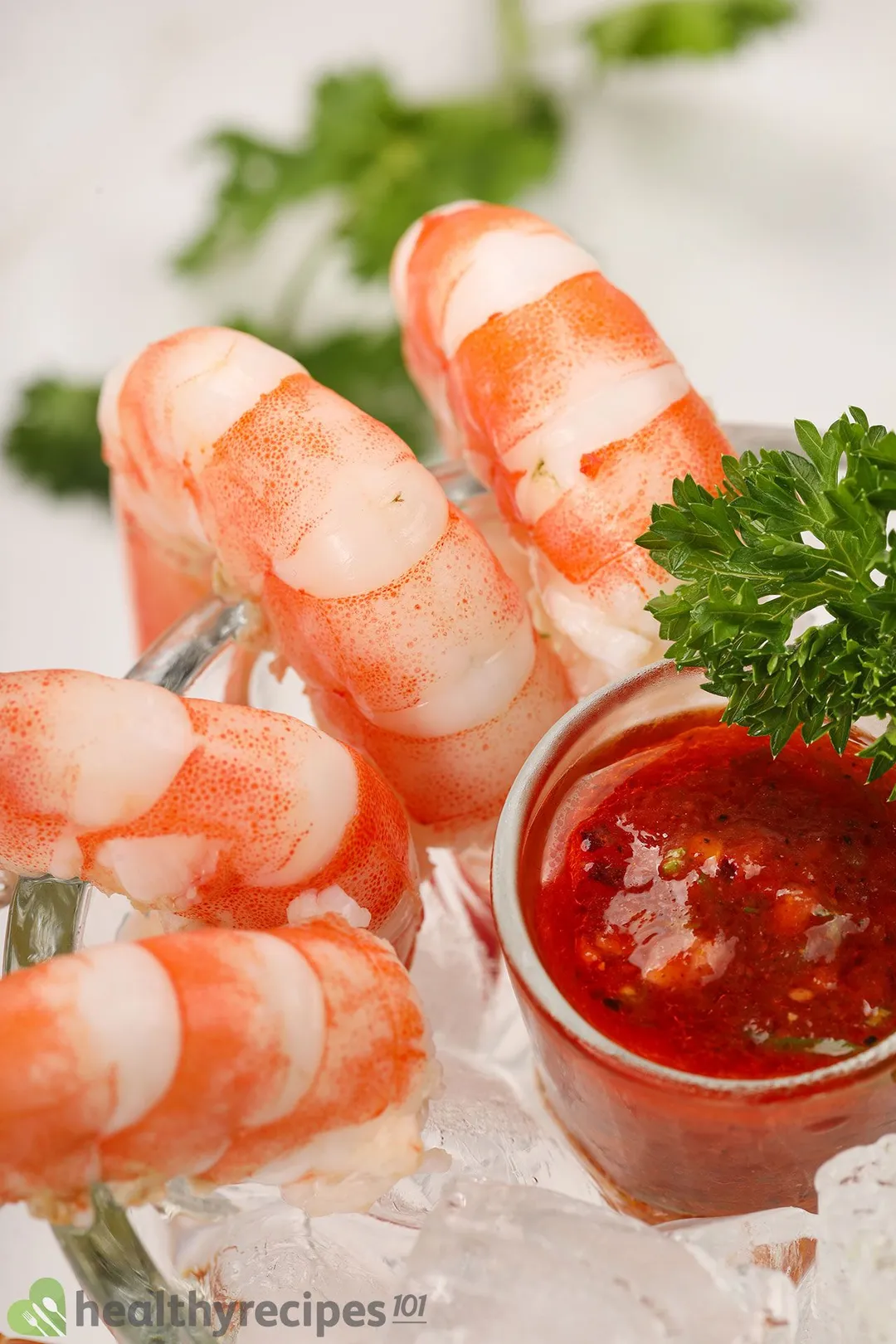 To make shrimp stock, cook one part head to one part shell in a large pot for 2-3 minutes over medium heat. Then, add water, scrape the bottom to release the brown bits, and simmer for about 30 minutes.
We recommend using two parts of water for every part of shrimp. This stock is good for soups or noodles and can be kept for 3 months in the freezer.
How Long Does Shrimp Cocktail Last in the Fridge?
The cooked shrimp and the cocktail sauce can be kept separately, covered, for a maximum of 4 days. You can serve them right away at any given time within this duration.
Even so, we highly recommend serving them within one day for the best texture, as shrimp lose their 'bite' by the second. As we mentioned earlier, keep them in a bowl of ice, and place them in the refrigerator until serving.
What to Serve With Shrimp Cocktail with Red Sauce
Be it a salad, a tray of roasted vegetables, or a creamy side of mashed potatoes, this protein-rich appetizer will be the perfect pairing. It can also be served with pasta or dishes that lack proteins to form a well-rounded meal.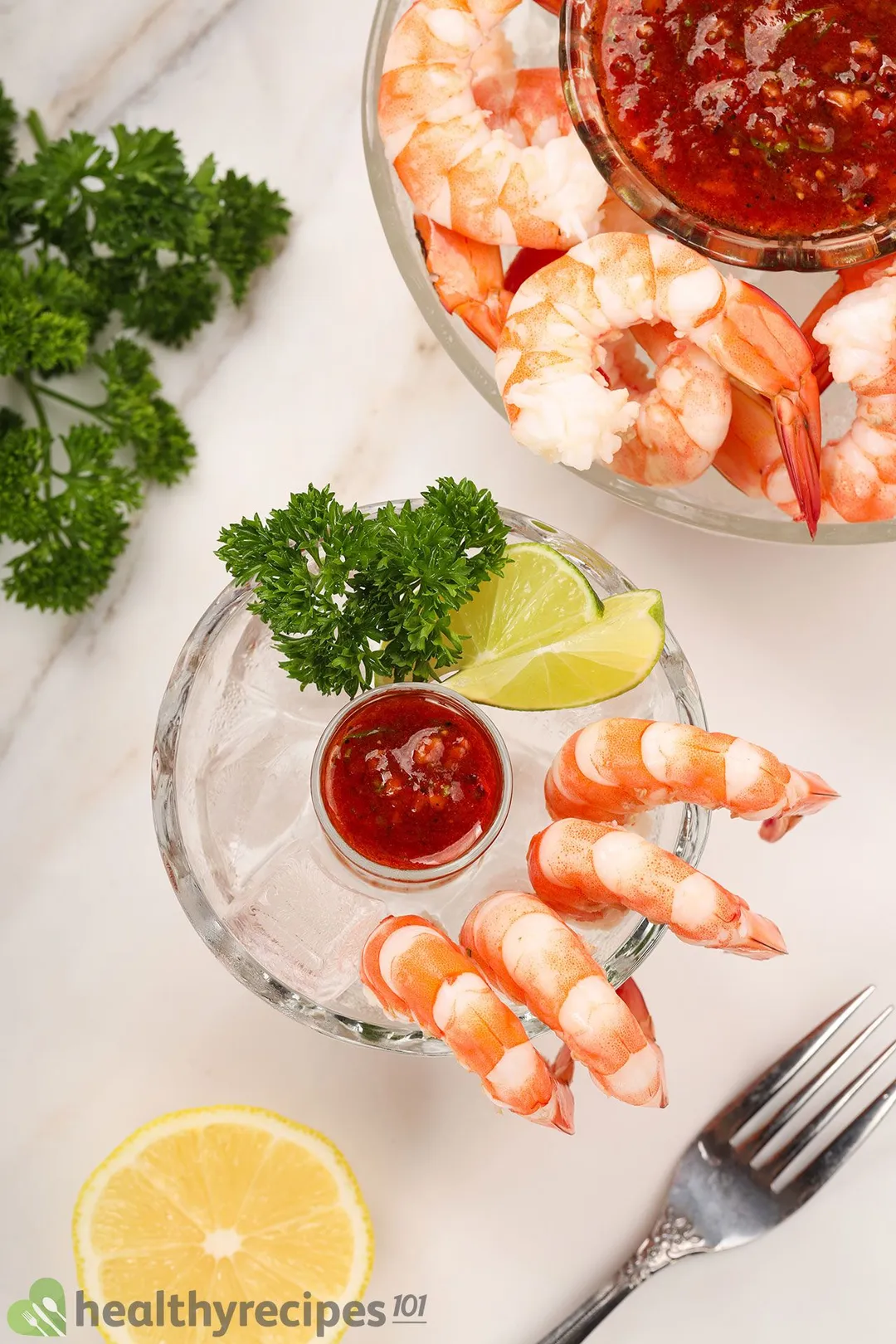 You May Also Like
Shrimp Cocktail with Red Sauce
This shrimp cocktail with red sauce recipe takes just 12 minutes to prepare. Simply cut the herbs, cook the shrimp with them, and serve it with a 5-minute sauce.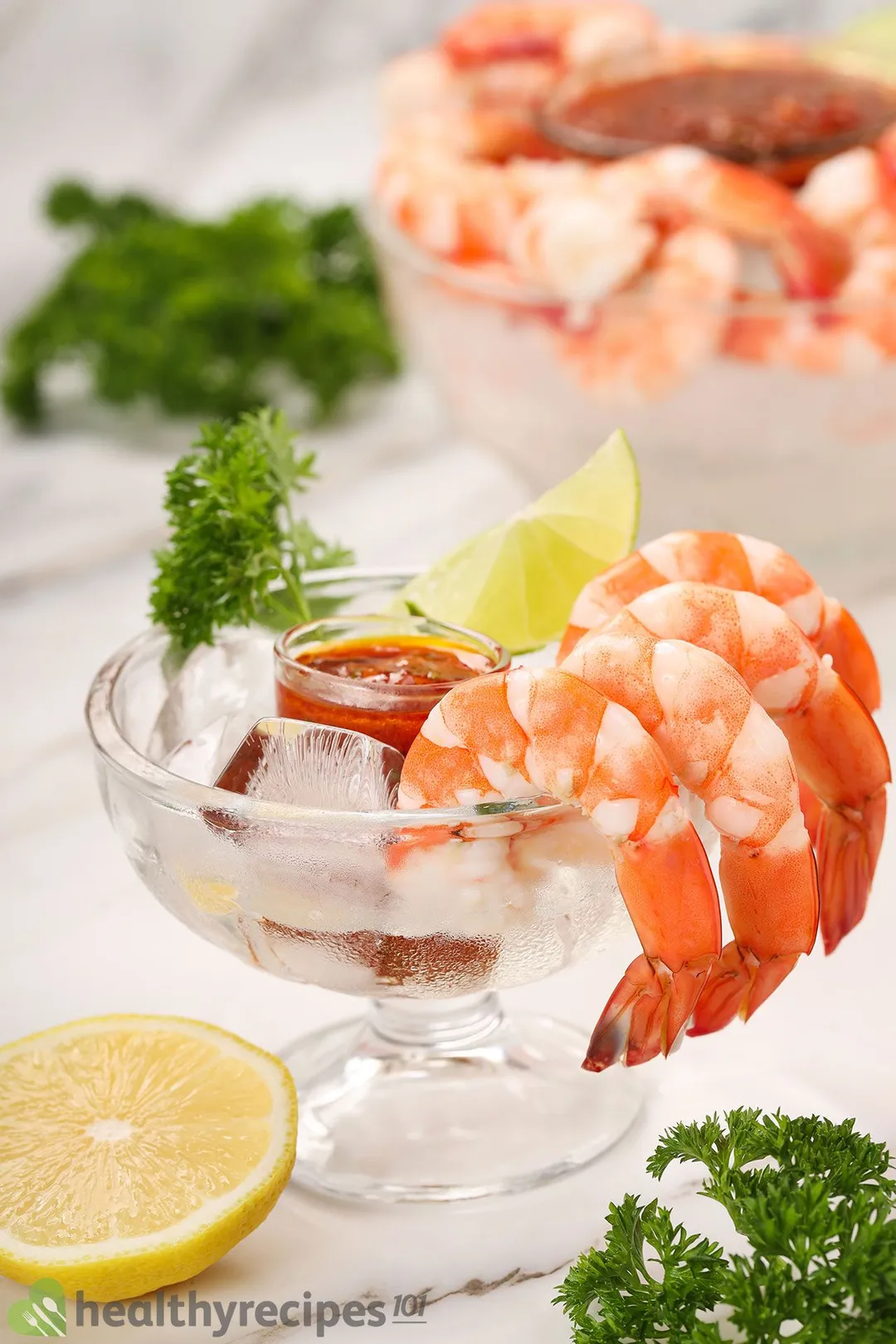 cook TIME

5 mins

prep TIME

7 mins

total TIME

12 mins
COURSE

Appetizer, Snack

CUISINE

American

SERVINGS

CALORIES

175 kcal
INGREDIENTS
8 oz

peeled raw shrimp

(16 medium, from about 16 oz whole shrimp)

2 oz

onion

(about half a medium, cut into thick slices)

0.5 oz

red onion

(about 1/4 a medium, minced)

2 oz

celery

(about a medium stalk, cut into 3-4" segments)

1 tbsp

cilantro

(finely chopped)

1 tsp

garlic

(about 1 clove, minced)

1/2 tsp

ground black pepper

1

ice bath

(2 cups water, 2 cups ice)
INSTRUCTIONS
1
To prepare the shrimp, start by removing its vein with a toothpick: push the toothpick right through the neck joint, and pull the toothpick upwards to reveal the vein. Pull the vein out, spin the head off, then peel the shell away while leaving its tail on. Repeat with the remaining shrimp (16 medium shrimp in total, 4 for each serving).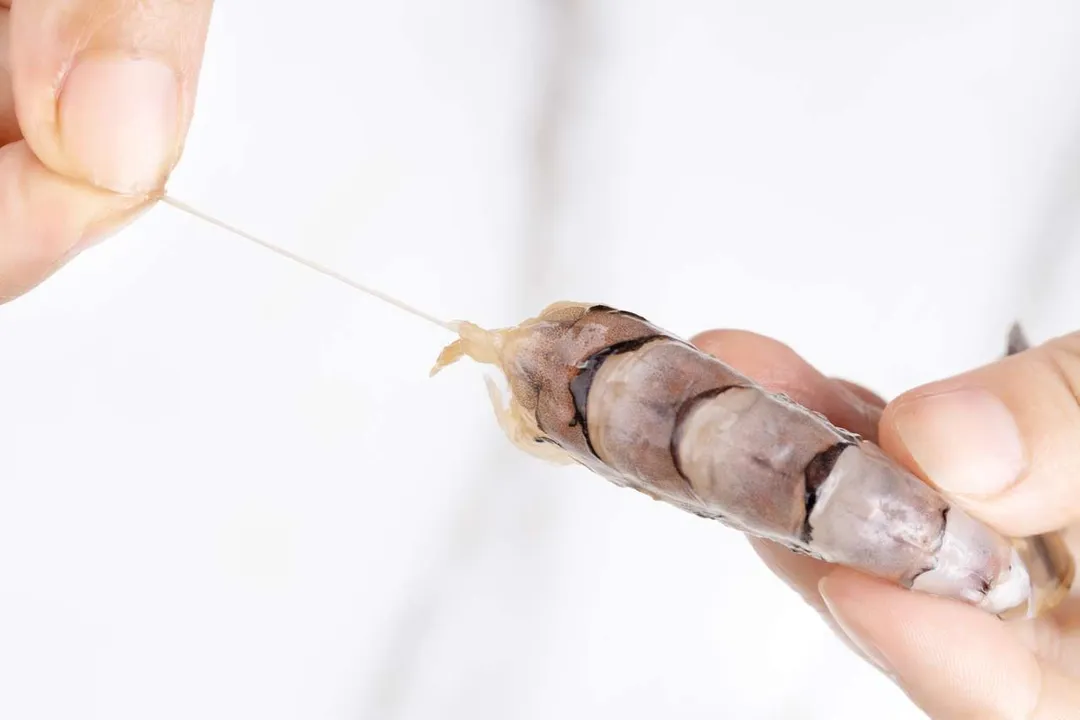 2
Combine the sauce ingredients: 2 tbsp ketchup, 2 tbsp olive oil, 2 tbsp parsley, 0.5 oz red onion, 1 tbsp cilantro, 1 tbsp lemon juice, 1 tbsp lime juice, 2 tsp sriracha, 1 tsp Tabasco, 1 tsp garlic, and 1/2 tsp ground pepper. Set aside.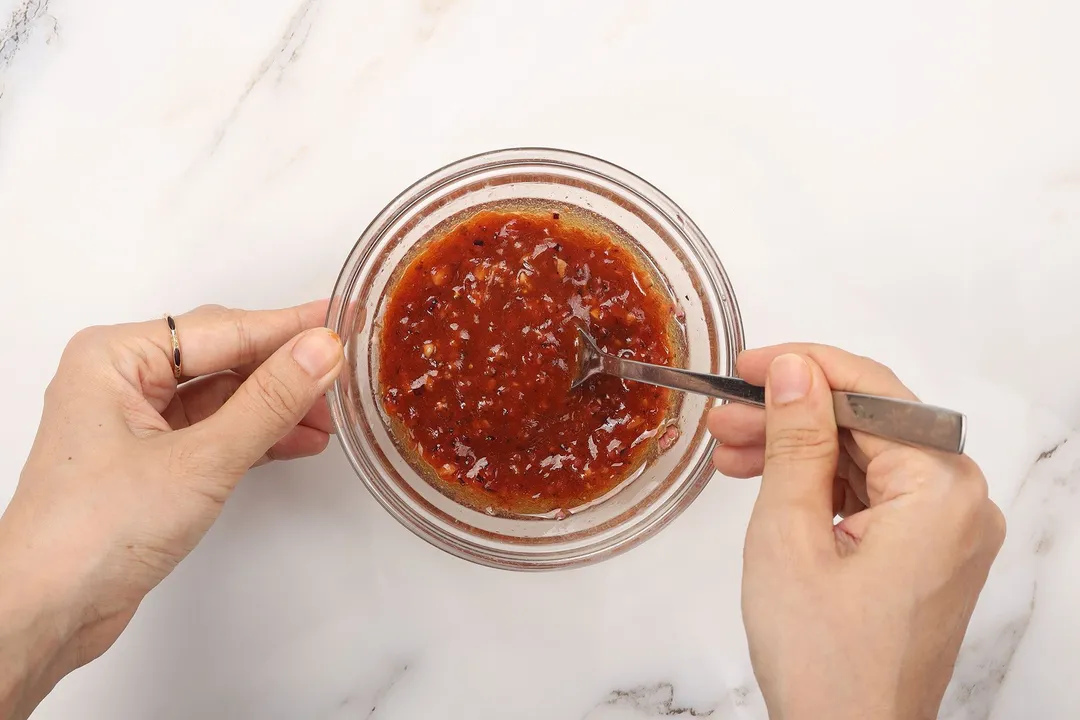 3
Boil 2 cups water with 2 oz onion, 2 oz celery, and 1 bay leaf, and have an ice bath nearby. When the water boils, add 8 oz peeled shrimp and cook for only 1 minute.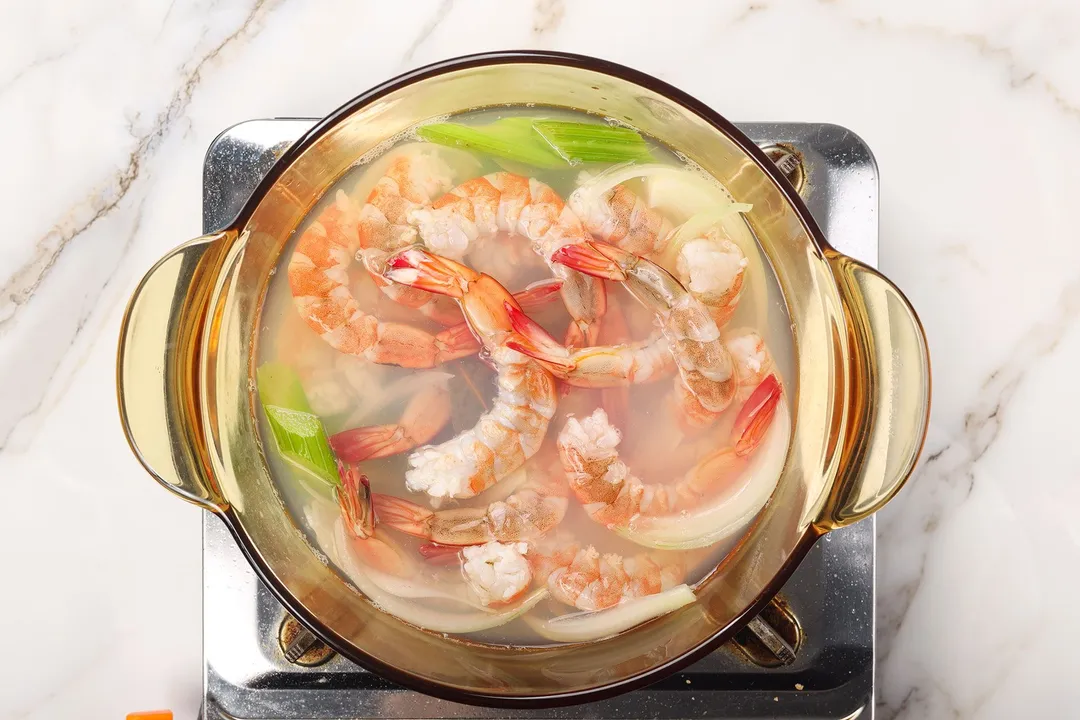 4
Scoop them out and drop them in an ice bath to keep them crispy until serving. Add more ice if necessary.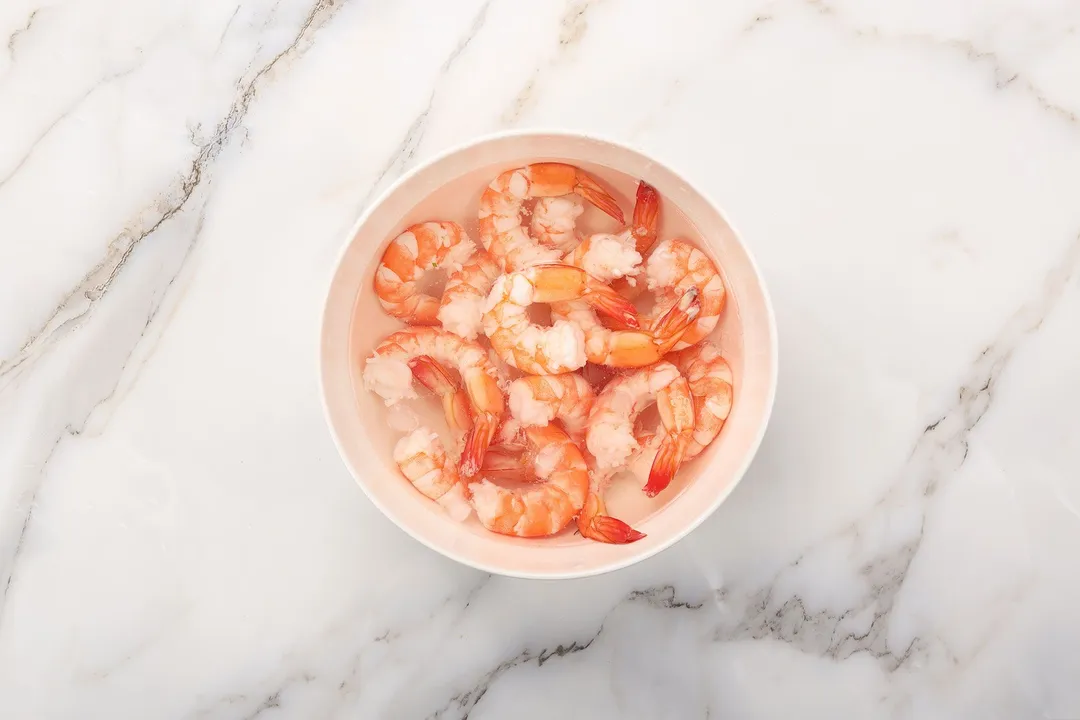 5
Serve them with sauce and enjoy. Serving ideas: fill 3/4 martini glasses with ice, place a small dipping bowl in the middle, and hang cooked shrimp around the rim; or, add ice in a large bowl, place a small dipping bowl in the middle, then arrange cooked shrimp around the small bowl.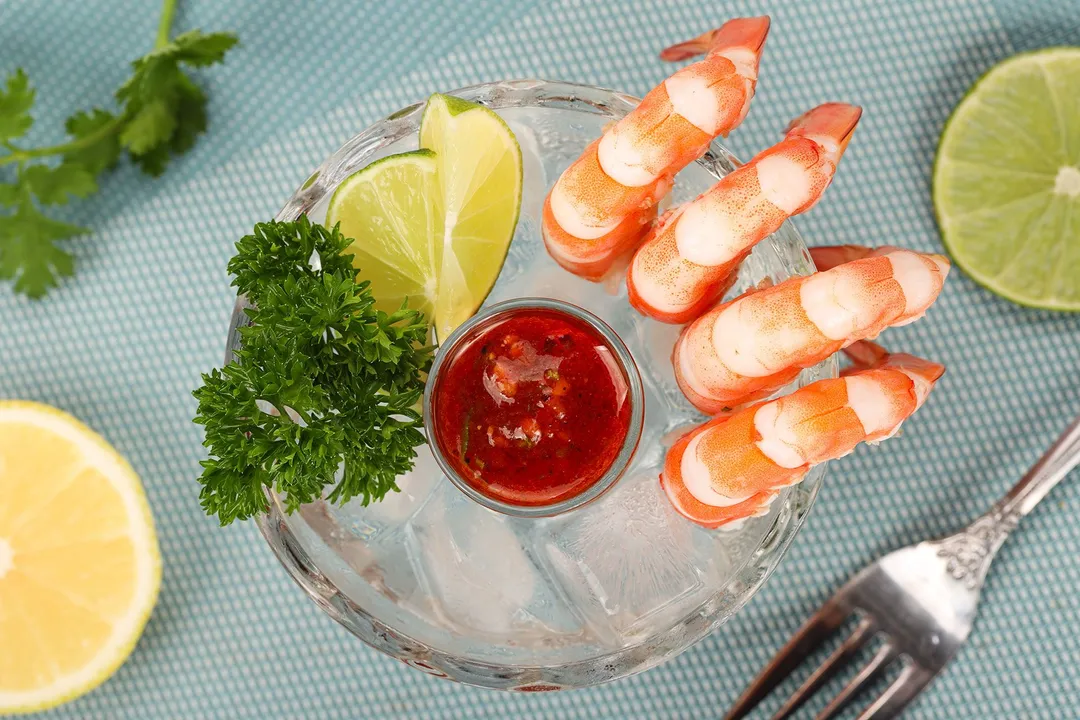 NUTRITION
Nutrition Facts
Shrimp Cocktail with Red Sauce
Amount Per Serving (1 serving)
Calories 175
Calories from Fat 63
% Daily Value*
* Percent Daily Values are based on a 2000 calorie diet.
Keywords: healthy shrimp cocktail, how to make shrimp cocktail, shrimp cocktail, shrimp cocktail recipe, Shrimp Cocktail with Red Sauce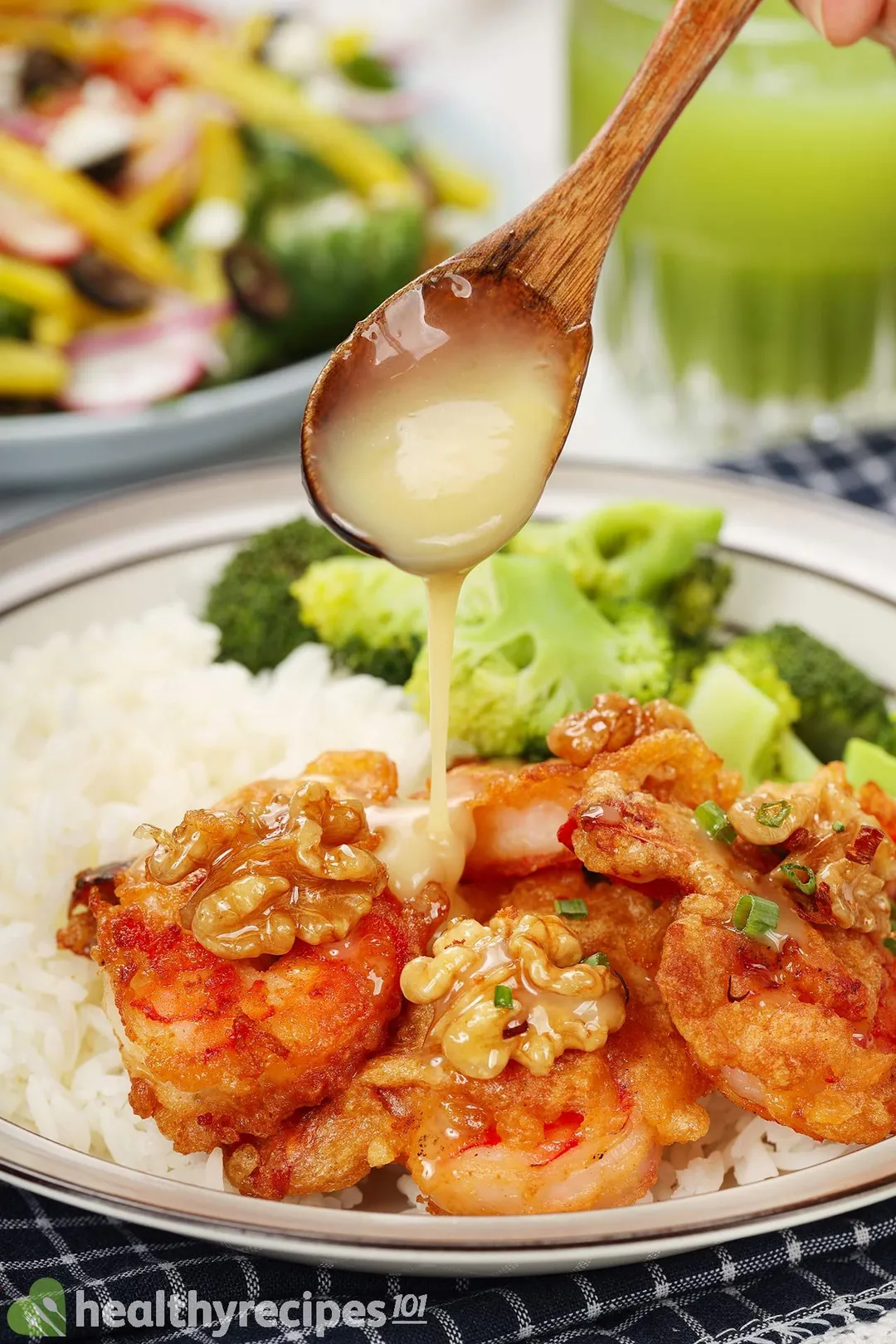 Previous Recipe
Honey Walnut Shrimp
Honey Walnut Shrimp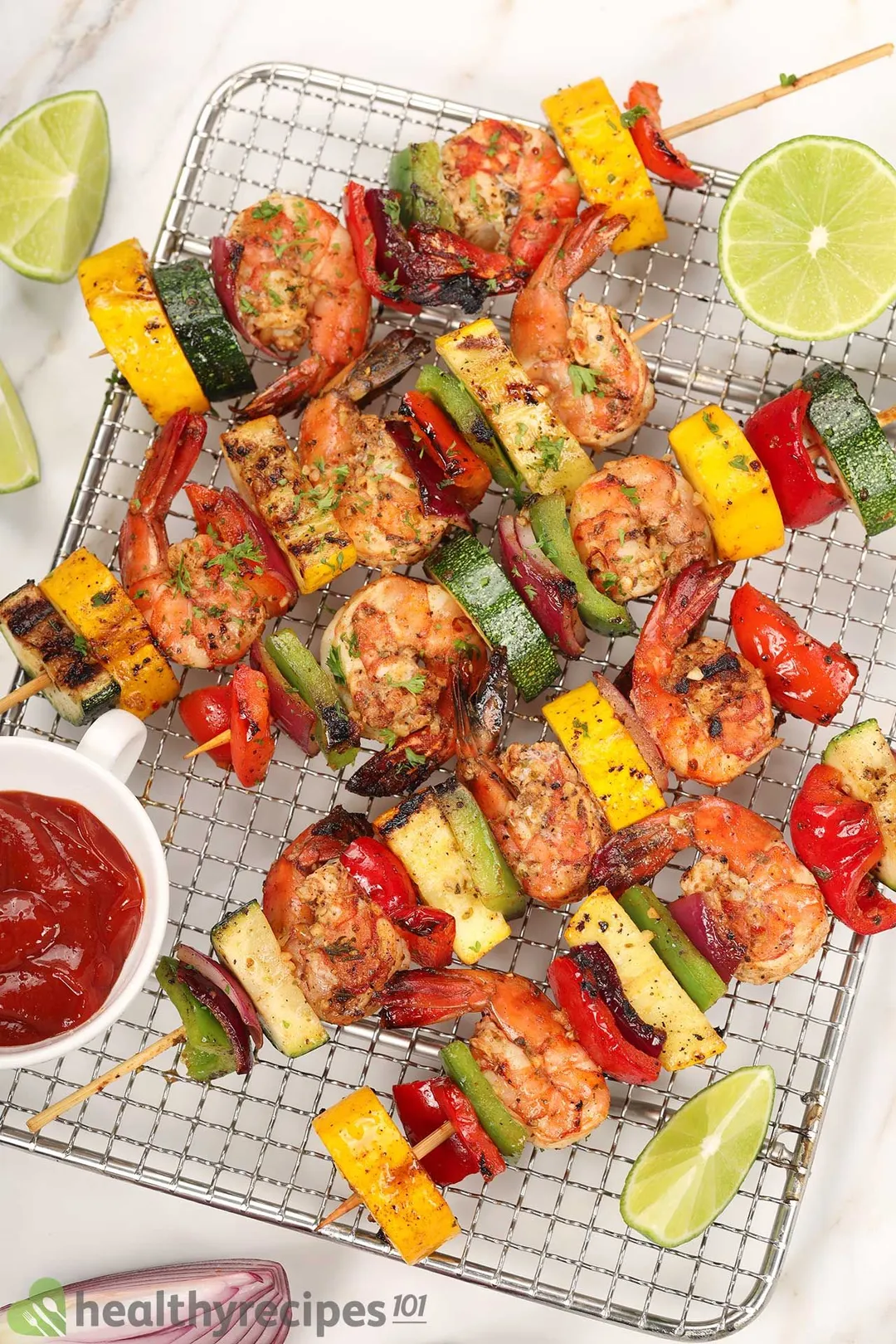 Shrimp Kabobs
Head Chef, Culinary Consultant
Tuyet Pham is an award-winning Saigonese chef who believes that joy is the secret ingredient to delicious food. At Healthy Recipes 101, Tuyet personally tests and simplifies every recipe, ensuring maximum flavor with minimal effort. With a background at prestigious French restaurants P'TI Saigon and Le Corto, Tuyet knows how to make every dish exceptional.
Writer, Author
Luna Regina is an accomplished writer and author who dedicates her career to empowering home cooks and making cooking effortless for everyone. She is the founder of HealthyKitchen101.com and HealthyRecipes101.com, where she works with her team to develop easy, nutritious recipes and help aspiring cooks choose the right kitchen appliances.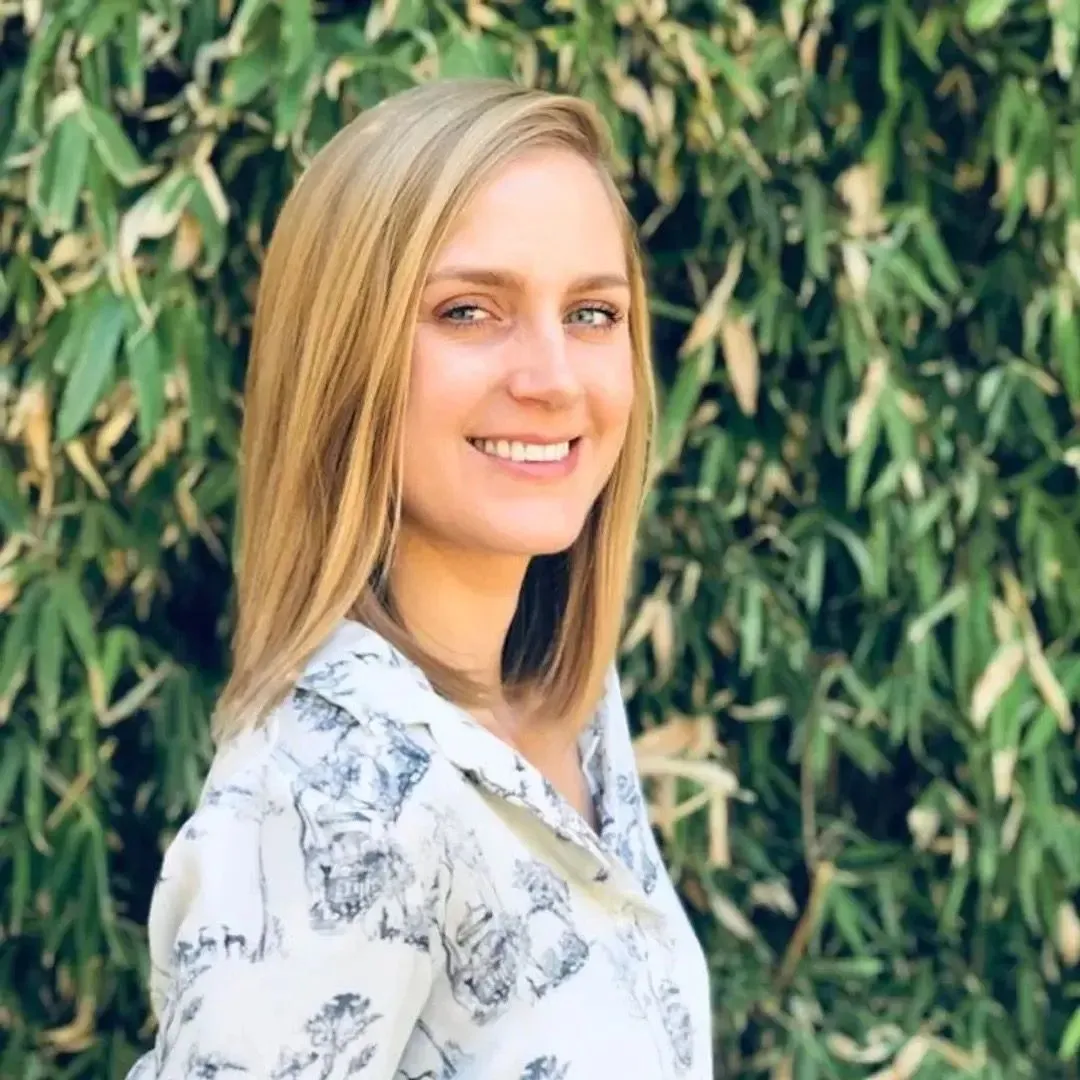 Nutrition Reviewer
Emily Rogers is a California-based Registered Dietitian Nutritionist who specializes in Public Health Dietetics. She has had an eclectic career working as a health educator, nutrition counselor, recipe developer, clinical dietitian and outpatient dietitian. Emily is currently a full-time Public Health Nutritionist with the County of Orange where she teaches Nutrition Education and Community Nutrition courses.
The shrimp are cooked to perfection and pair perfectly with the tangy sauce. Delicious!