This time, how about making ground beef using the familiar air fryer in your own kitchen? Our collection of air-fryer ground beef recipes gives you a bunch of awesome choices for delicious meals on different occasions, from juicy ground beef burgers and hearty meatloaves to cozy casseroles.
Our Favorite Air Fryer Ground Beef Recipes for Easy, Flavorful Dinners
These are some of our top-picks for tasty air fryer ground beef dishes:
1. Air Fryer Empanadas
The air fryer works wonders on these empanadas, giving them that flaky, golden crust that pulls you in before even taking a bite. These delightful pockets of flavors are palm-sized, but they pack a truly enormous flavor punch. The recipe also includes a rich, tangy tomato dipping sauce, so they won't feel as dry as regular empanadas but rather juicy and extra flavorful.
Go to Recipe
2. Air Fryer Kofta Kabobs
Have a taste of Middle Eastern cuisine with these easy-peasy, 30-minute air fryer kofta kabobs. They're spiced meatballs that consist of robust spices, aromatic herbs, onions, and garlic. As they cook in the air fryer, the flavors intensify, creating a symphony of taste that will leave you craving more.
And let's not forget about the endless possibilities for accompaniments! Whether you choose to serve these kofta kabobs with pita bread, tangy tzatziki sauce, or a refreshing cucumber and tomato salad, the combination will make for a splendid meal.
Go to Recipe
3. Air Fryer Mexican Stuffed Peppers
Made in only 25 minutes, these air fryer stuffed bell peppers are the perfect main course for all those weeknight family dinners. They're filled to the brim with rice, cheese, onion, garlic, and taco-seasoned beef, then topped with more melted cheese to create a hearty, flavor-bursting dish.
The beauty of this dish also lies in its versatility. Feel free to customize the fillings with other ingredients like corn, beans, veggies, bacon, chorizo, etc. for an ever-changing dish that will constantly have everyone in awe.
Go to Recipe
4. Air Fryer Burger
Burgers are generally considered unhealthy because of the amount of oil that goes into frying the patties. However, with this recipe's use of the air-fryer, you can cut back on the oil usage to a fraction and still end up with succulent, well-cooked meat. Moreover, it also comes together with barely any effort, so you'll have no problem whipping this dish up for a guilt-free indulgence whenever that fast food craving comes knocking.
Go to Recipe
5. Air Fryer Meatloaf
Craving meatloaf but don't have the time or patience to wait for it to cook in the oven? Let the air fryer come to your rescue. You'll only need about half the time as you normally would with the oven and still have a perfectly tender, flavorful, and juicy meatloaf. The downside, of course, is the portion would be smaller, but unless you're feeding a crowd, it shouldn't be much of a problem.
Go to Recipe
6. Air Fryer Cheeseburger Egg Rolls
This fusion of two beloved classics takes your culinary adventure to new heights, delivering a crispy, cheesy, and oh-so-satisfying treat that will have your taste buds dancing with joy. The egg roll wraps are filled with savory, cheesy ground beef, smoky bacon bits, and aromatic onions, then air-fried to perfection. As you take a bite, the fillings burst with a flavorful tenderness that contrasts so wonderfully with the crispy exterior. Served with a creamy, spicy sauce, it makes a fantastic appetizer or even main course for all your meals.
Go to Recipe
7. Air Fryer Nachos
Is there anything more mouthwatering than a dish of nachos loaded with crispy tortilla chips, ground beef, colorful veggies, and black beans all covered in melted cheese and sour cream? We don't think so. Whether you're hosting a party, looking for a quick and delicious snack, or simply wanting some cheesy goodness, this Air Fryer Nachos is the answer to your cravings.
Go to Recipe
8. Air Fryer Salisbury Steak
Salisbury Steak is one of our favorite ways to enjoy ground beef. After all, what's not to love about tender, juicy, and rich meat patties drenched in deeply savory sauce? With this recipe, you can discover yet another easy-peasy way to enjoy this dish without breaking too much of a sweat in the kitchen. Don't worry, even with the time reduced, this dish still carries all the beloved qualities of the original one.
Go to Recipe
9. Air Fryer Mexican Lasagna
Indulge in a fiesta of flavors with this irresistible Air Fryer Mexican Lasagna! This mouthwatering dish takes the classic lasagna to a whole new level, infusing it with vibrant staple Mexican ingredients. With layers of tortillas, seasoned ground beef, and veggies tied together by melted cheese, each bite is nothing short of heavenly. It's a dish that brings people together, ignites conversations, and leaves everyone wanting more.
Go to Recipe
10. Air Fryer Taquitos
Taquitos, also known as rolled tacos, is a Mexican dish that's made by filling tortillas with meat, veggies, and cheese then rolling them up and deep-frying them to a crisp. Of course, thanks to the magic of the air-fryer, you can save yourself a significant hassle as well as enjoy this dish in a much healthier, less greasy way.
These crispy, flavorful delights are the perfect combination of convenience and deliciousness. With the help of your trusty air fryer, you'll achieve a golden, crunchy exterior that encases a mouthwatering filling of seasoned ground beef and melted cheese. Each bite is a symphony of flavors, with hints of robust spices, green pepper, and onion dancing on your palate.
Go to Recipe
Ground beef wellington, burgers, meatballs, casseroles, tacos, etc. Pick what you love and whip it up!
Reasons to Love
So, why should you go with air fryer ground beef for tonight's dinner? Check out these 3 solid reasons:
Ground beef is delicious to enjoy. Unlike other whole cuts of beef that require more chewing, ground beef is tender and much easier to eat—suitable for all ages. The kids and adults will love it all the same.
Making ground beef dishes with an air fryer is a breeze. You may not think of this kitchen appliance when looking for ground beef recipes, but why not? It is absolutely convenient for cooking ground beef. The process is quick and effortless while still yielding excellent results.
You've got a huge selection of dishes to choose from. From delish burgers and comforting casseroles to hearty meatloaves and a bunch of other dishes, you can successfully pull it off with just a humble air fryer right at home.
What Can You Make With Ground Beef in an Air Fryer?
Lots! There are a wide variety of choices when it comes to ground beef dishes, and believe it or not, they're just as versatile when cooked with an air fryer! Let's take a look at some of these suggestions:
Meatballs: Using an air fryer is a fantastic way of cooking meatballs. It's quick, easy, and so delicious.
Meat loaves: Simply place the entire tray of meatloaf inside the air fryer's basket, press the button, and wait for the food to finish cooking.
Burgers: Air-fry the ground beef and the burger buns separately, then assemble them together with veggies for gorgeous, juicy burgers.
Casseroles: Gather your desired ingredients, put them together in a single baking tray, and place them inside the air fryer to cook—a great way for using up the leftover ground beef in your fridge.
Stuffed dishes: From swiss bundles and tacos twist to Manwich sloppy joe bombs and other wonderful stuffed dishes, you'll be surprised by the myriad of dishes that the air fryer can make.
Can You Put Aluminum Foil in the Air Fryer?
Yes, it is safe to cook with aluminum foil in an air fryer. Here are some important things to take notice of:
Only place the aluminum foil in the air fryer's basket and not under it. If you place aluminum foil in the bottom of the drawer, the blowing heat can cause a fire.
Make sure you already placed some food inside the foil. If you turn on the heat with the aluminum foil in the bare basket (could be for preheating purposes, perhaps) then it is also likely to burn.
Stay away from acidic food. Foods that have acidic properties, such as bell peppers and other citrus fruits will create a negative reaction with the chemical components in the aluminum foil, affecting the taste of your food and more importantly, your health. This includes marinates that have acidic ingredients, such as lemon juice or vinegar.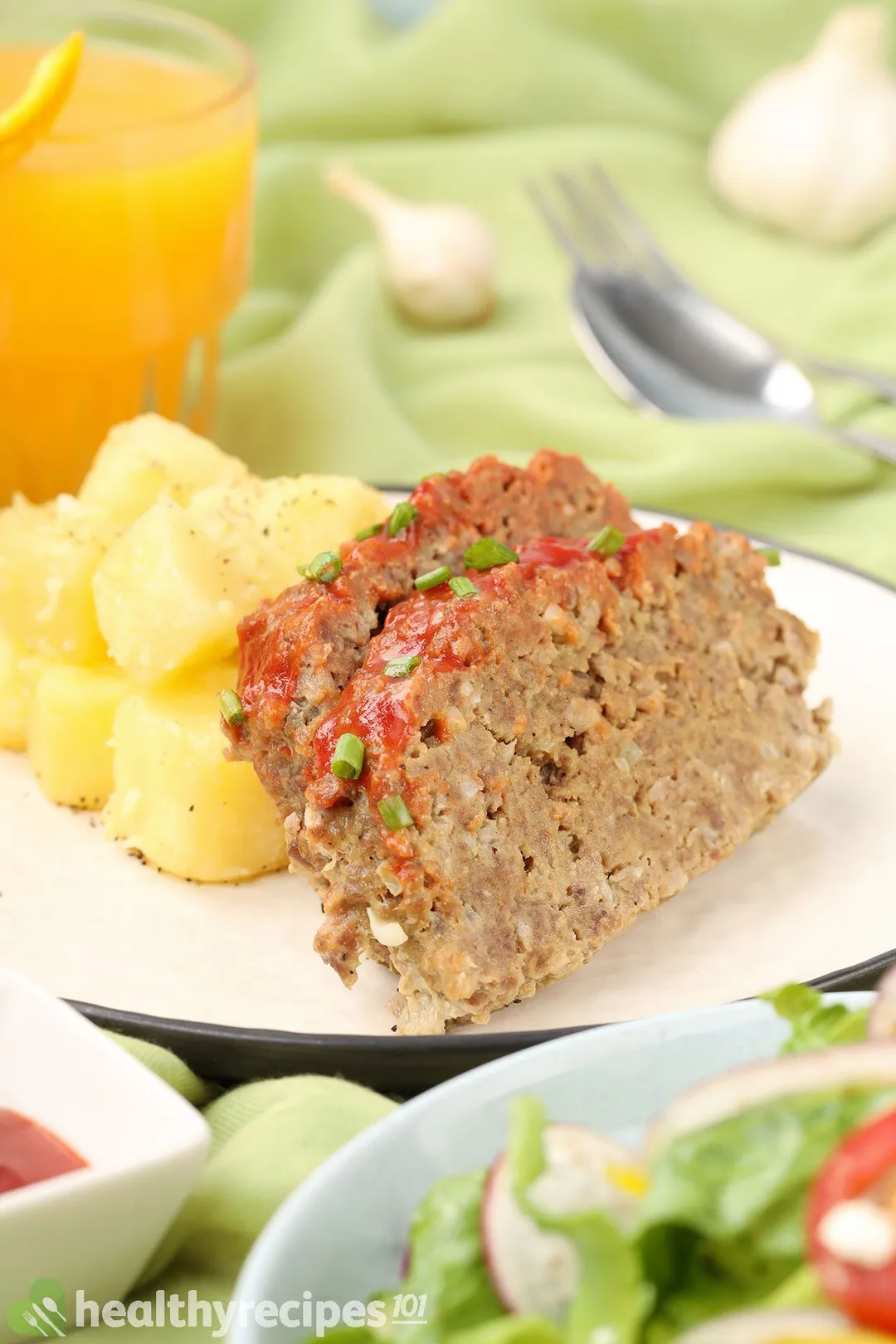 Previous Recipe
Kid-Friendly Ground Beef Recipes
Kid-Friendly Ground Beef Recipes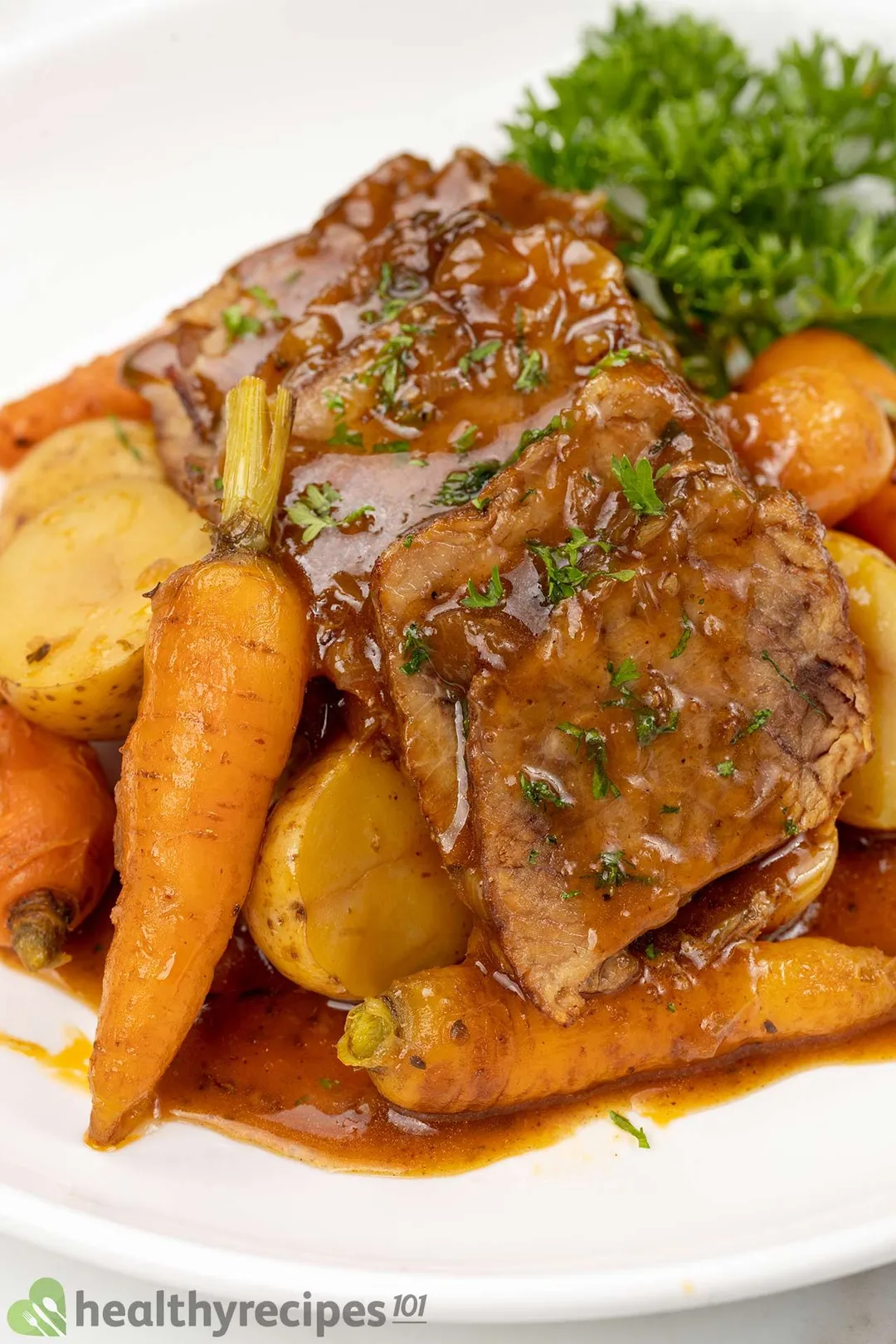 Next Recipe
Beef Brisket Recipes
Beef Brisket Recipes
Writer, Author
Luna Regina is an accomplished writer and author who dedicates her career to empowering home cooks and making cooking effortless for everyone. She is the founder of HealthyKitchen101.com and HealthyRecipes101.com, where she works with her team to develop easy, nutritious recipes and help aspiring cooks choose the right kitchen appliances.
Comments/ Reviews