This roundup introduces amazing beef brisket recipes from around the globe, from stews to roasts. They ensure that your next dinner will be restaurant-quality, yet requiring minimal effort.
The Best Methods for Cooking a Brisket
For roasting, we want the brisket whole to retain the most moisture. A good ol' oven would do best—it cooks the meat nice and slow. Grilling or smoking are also good at keeping the meat moist, plus it gives the meat a beautiful finish.
Roasting requires the brisket to be of top quality, 'Choice' grade at least, with decent fat marbling, and should be tender when properly brined.
We don't recommend, however, roasting these cuts using an air fryer. Constantly blasting hot heat onto the meat dries it out and makes it tougher.
If you're working with a tough cut of brisket, you'll want to cut it into chunks and cook it into a stew.
What makes briskets tough is the collagen. Collagen hardens when cooked quickly, but turns into a liquid when cooked for a long time, and that naturally thickens the soup broth. Stews, hence, take on this amazing silky texture without having to add any additional thickeners.
Traditionally, brisket stews are cooked in a pot, but since it usually takes hours of constant supervision, it's the last resort. A slow cooker or a pressure cooker, on the other hand, saves you from spending much time—simply press the button and leave it to cook. They're the best tools you can use to cook a brisket.
More Beef Brisket Recipe Ideas
Here are our favorite beef brisket recipes:
Choosing Quality Brisket
Thanks to these tools, you can settle for 'Choice' grade briskets. Otherwise, there's the quality grade to consider.
The USDA grades meat cuts according to their tenderness—the more marbling there is, the higher the grade. 'Prime' cuts have the most marbling; they roast well without brining in advance but tend to be reserved for restaurants. 'Choice' cuts are next in line, with less marbling but are more readily available, and roast pretty well. For 'Select' cuts, you'll want to braise them or properly brine them before dry-cooking.
The quality grades, however, don't reflect the thickness of the outer fat layer. Look for cuts with fat layers about 1/4" in thickness—it's the perfect amount that keeps the dish tasty. Too thick and you'll have to trim it down, which is wasteful, since you're buying by the pound.
While meat quality is important, a meat stew can be made better with proper vegetables.
Vegetables to Consider When Making Stews
Right off the bat, we can think of potatoes, carrots, onions, and probably canned peas. With neutral flavors, they fit great into almost any stew.
There are also other veggies that you can consider:
Parsnips: like onions, they will turn super tender and soak up the tasty soup broth once cooked. They add a little bit of a pungent flavor, too.
Celery: similar to parsnips.
Brussels sprouts: they taste bitter, but that's because they're often roasted un-seasoned. Stews with a sweet-ish broth will make them taste much better.
Corn: it's nice to find some sweet crunch in the stew once in a while.
Beans: like peas, they add a nice tenderness to the stew.
Pumpkins: they're best suited for sweet stews. Even better than potatoes, we believe.
Whole garlic cloves: you'll be amazed at how tender cooked garlic is. The taste says garlic, but the texture says potatoes.
Asian beef stews, like Thai's green curry stew, is best served with some steamed bok choy on the side. They have just the right crunch and sweetness.
What's your favorite vegetable to find in a stew? Let us know in the comments down below!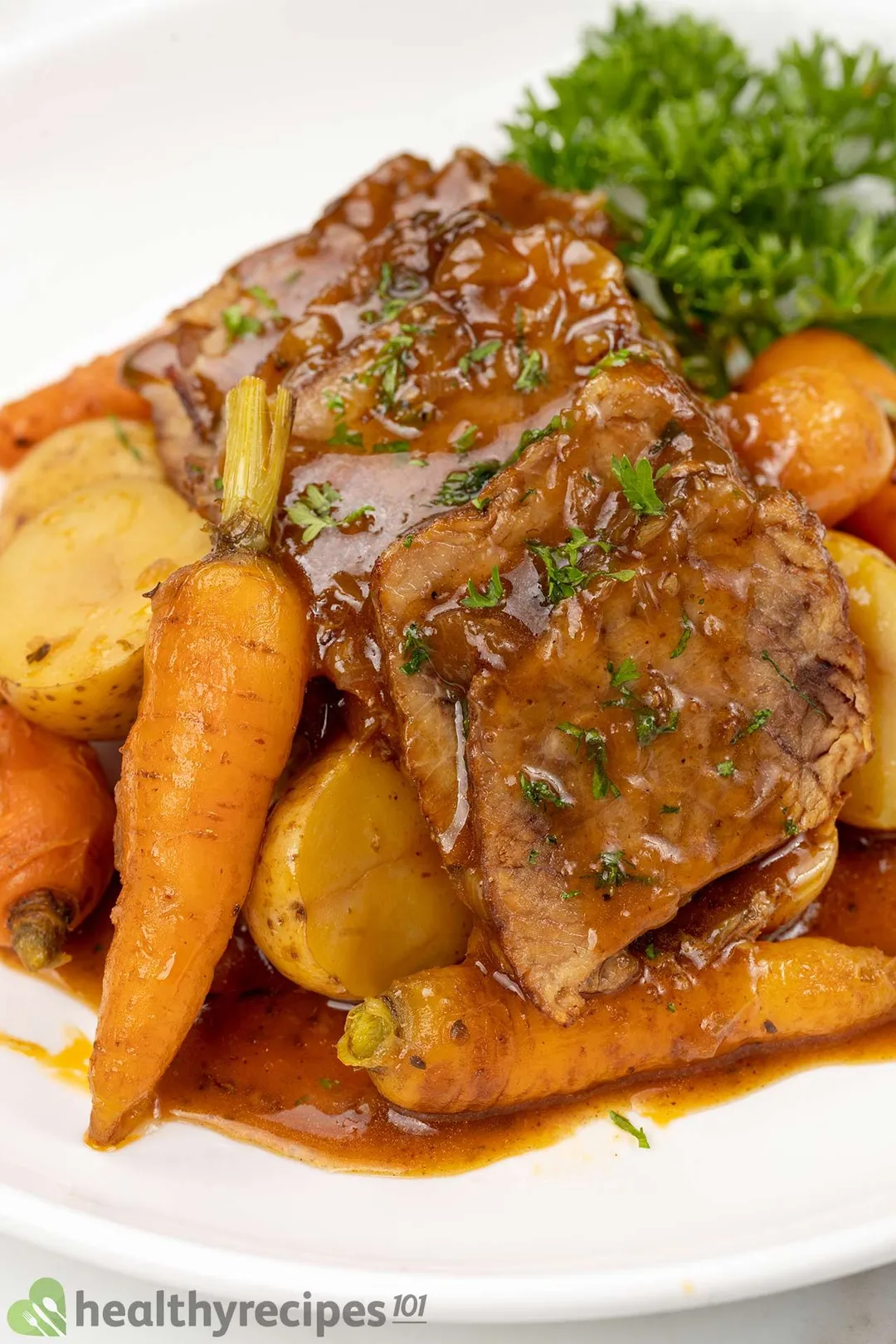 Beef Brisket Recipes
Today's collection Beef brisket recipes make the easiest dishes from this beloved cut. There are roasts, stews, pies, and so on.
Ingredients
Directions
Choose a recipe that you like.
Assemble all the essential ingredients.
Follow the instructions to give you incredibly tasty beef brisket recipe in less than 1 hour!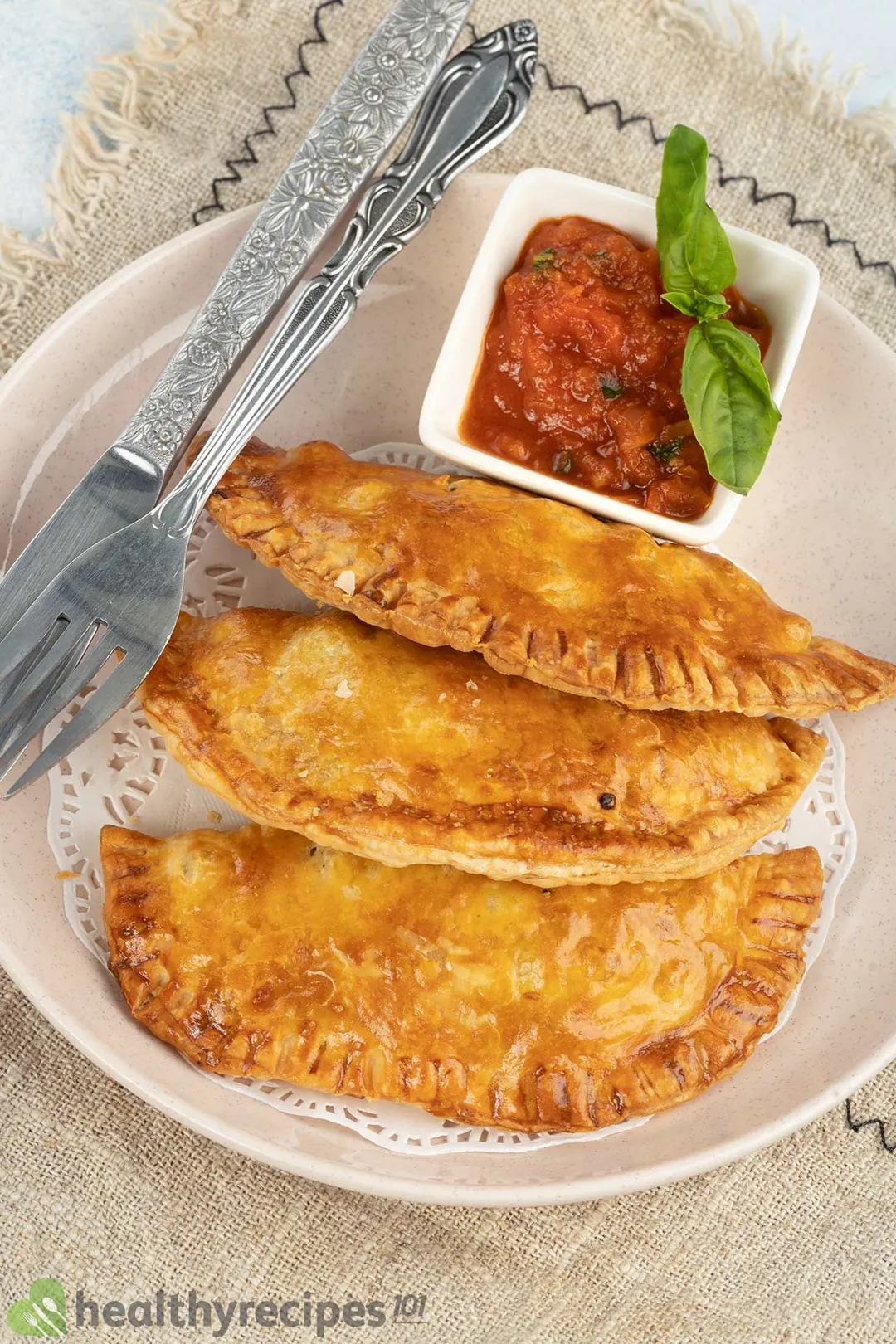 Previous Recipe
Air Fryer Ground Beef Recipes
Air Fryer Ground Beef Recipes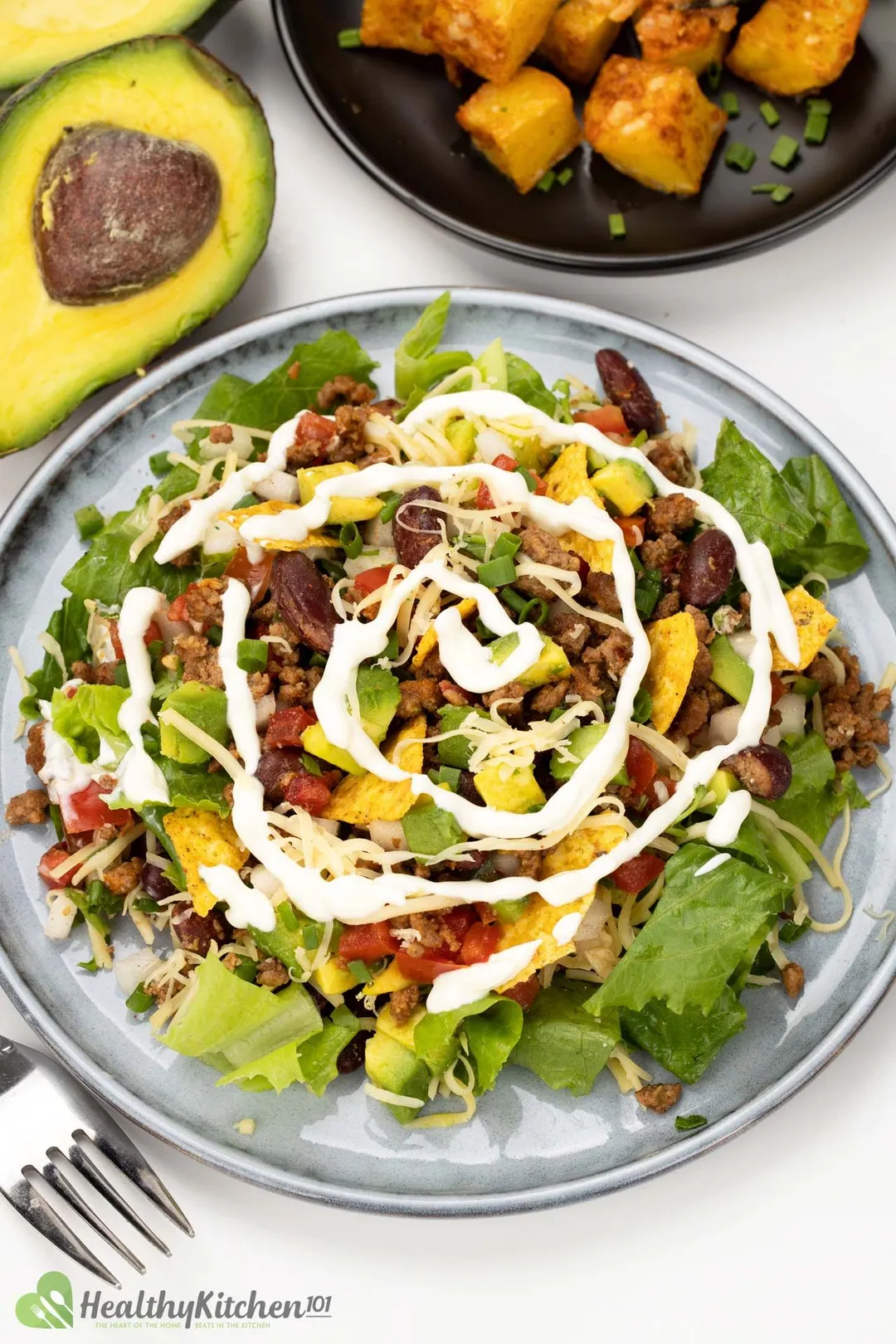 Next Recipe
Mexican Ground Beef Recipes
Mexican Ground Beef Recipes
Writer, Author
Luna Regina is an accomplished writer and author who dedicates her career to empowering home cooks and making cooking effortless for everyone. She is the founder of HealthyKitchen101.com and HealthyRecipes101.com, where she works with her team to develop easy, nutritious recipes and help aspiring cooks choose the right kitchen appliances.
Comments/ Reviews