Today's Salisbury steak recipe from Healthy Recipes 101 presents you with a smart way to create comfort food. By that, we really mean a wholesome and flavor-packed dish that can be treasured on every occasion.
Neither fully beef steak nor burgers, you can consider this recipe a mix of the two.
Salisbury steak is time-saving, nourishing, and never goes out of fashion. It's economical, kid-friendly, and takes beginner skills to make.
Let's bring outrageously delicious beef patties to your table in the simplest way with this tender and flavorful Salisbury steak!
What Is Salisbury Steak?
Salisbury steak is a classic American staple invented by the American physician James H. Salisbury. Since 1897, it's popularity has spread throughout America.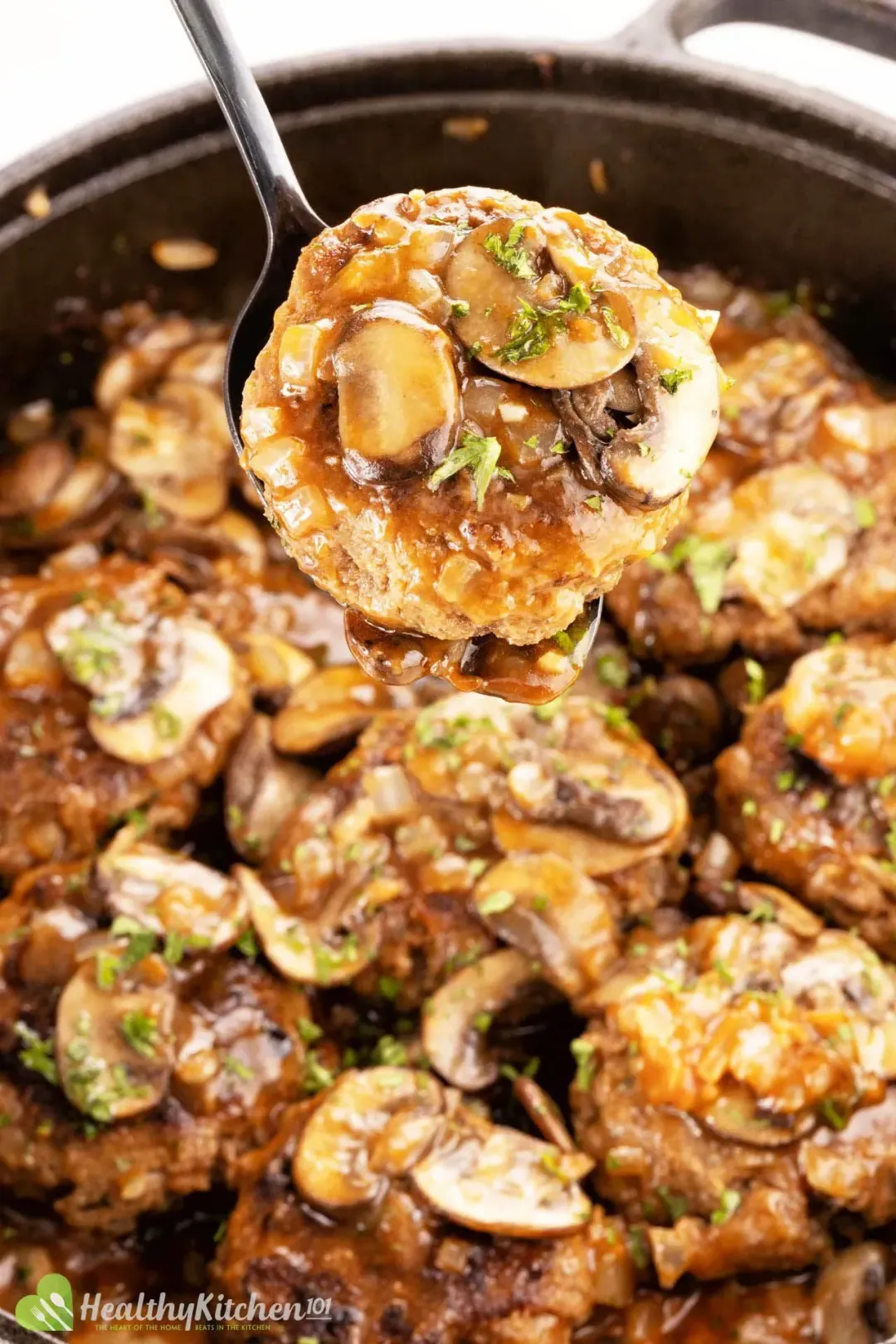 Seasoned ground beef is formed into patties that bear the shape of steaks. These patties are then smothered in a signature rich brown gravy, creating a Salisbury steak.
Now, it has evolved into inspired classics like this one and our Instant Pot Salisbury Steak Recipe.
Is Salisbury Steak Healthy?
This Salisbury steak recipe calls for lean ground beef as the major ingredient. In the meantime, a whole lot of vegetables also work in the background to support the flavor.
Consequently, we believe Salisbury steak meets the basic health requirements.
Nonetheless, the undeniable role of breadcrumbs and flour in this dish make it impossible to omit these two ingredients completely. Therefore, this recipe might not be a good choice for people who are following Keto or low-carb diets.
Instead, you could try a straight-forward pepper steak recipe to meet Keto requirements more precisely.
Or you can opt for other substitutions for breadcrumbs and flour available at the store. For more ideas, check below in this article where we talk about making the Salisbury steak gravy for more details.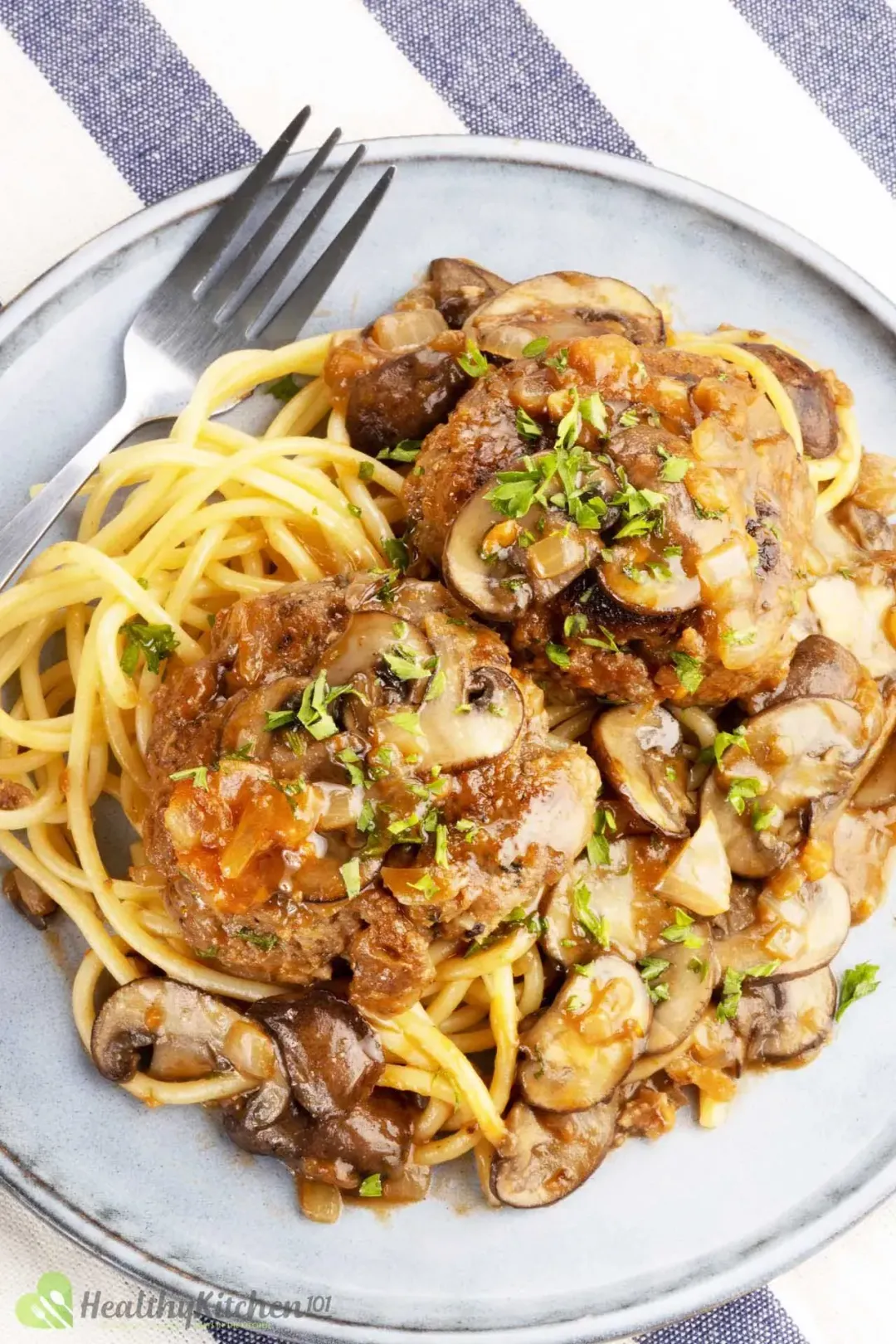 How Many Calories are in Salisbury Steak?
This Salisbury steak recipe delivers 467 calories for one serving. However, people rarely enjoy it as it is.
For such a protein-rich dish, a side dish that's high in carbs and dietary fiber would be a great companion. Therefore, Salisbury steak is usually served over mashed potatoes, noodles, or roasted veggies.
Differences between Salisbury Steak and Hamburger Steak
To many people, Salisbury steak, meatloaf, and burger patties are, most of the time, interchangeable. However, these three do have their differences.
Hamburger steak usually refers to dishes with meat patties (such as these Ground Chicken Patties and Fried Salmon Patties) and two halves of a bun. Salisbury steak comes with a rich gravy and additional fillers such as egg, peppers, and breadcrumbs.
Moreover, Salisbury steak patties are often cooked and served with mushrooms and onions.
Salisbury Steak Ingredients
The making of Salisbury steak is pretty similar to meatballs. Of course, breadcrumbs, onion, and flour will join in the ingredient list.
More specifically explained, onions are added for a nice crunch. Flour is to thicken the gravy so when simmering with the patties, it'll create a lovely coating with deep flavors.
There are countless variations of the Salisbury steak recipe out there, many of them adapted to different customs and regions.
However, the two indispensable binders that every Salisbury steak needs are breadcrumbs and egg. Because without breadcrumbs and eggs, beef patties won't be able to hold together and stay in shape.
Of course the main ingredient is the meat— 90% lean ground beef, to be specific. It's lean, nutrition-dense, and won't get too greasy after being pan-seared.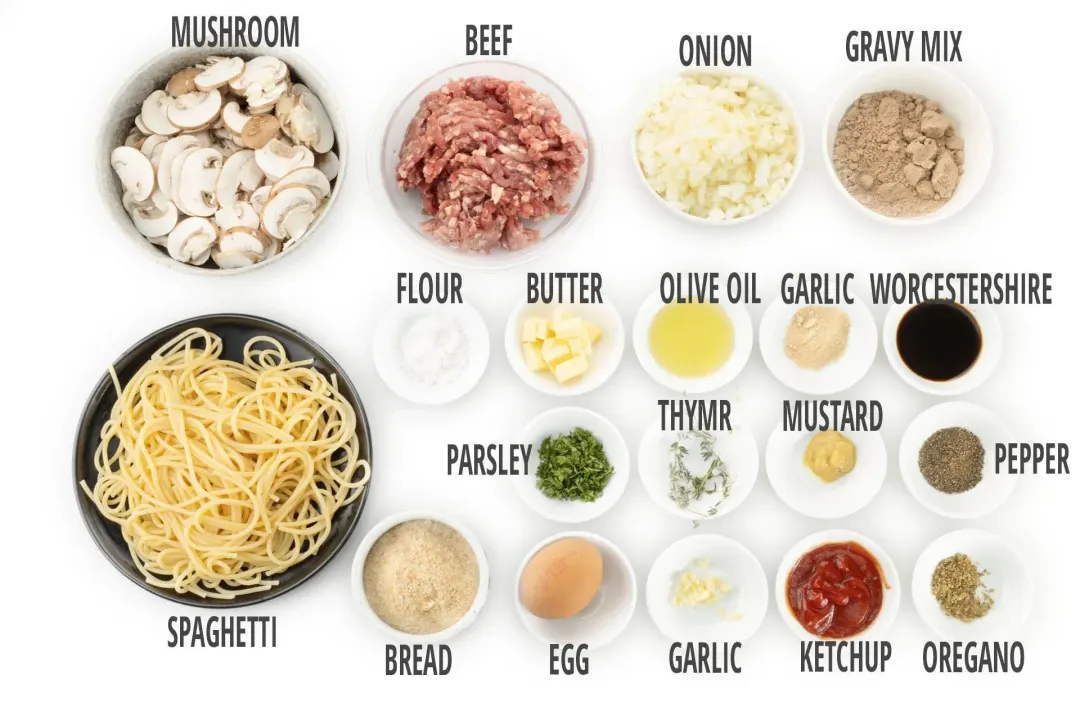 By all means, it's completely ok to use ground turkey instead. We're also flexible with beef stock and replace it with chicken stock to make this recipe more convenient and budget-friendly.
Honest confession, we do really favor cremini mushrooms. Many of our recipes call for this variety and this recipe is no exception.
However, other types of mushroom like white button mushrooms or brown mushrooms will also do a good job.
Sauce for Salisbury Steak
Traditionally, the Salisbury steak gravy is flavored by the remaining pan drippings after you brown the beef patties. Of course, the gravy wouldn't be complete without the remarkable flavor of mushrooms.
Salisbury Steak Gravy
Salisbury steak gravy is made by whisking brown gravy mix with water, onion, flour, mustard, and ketchup on the heat. It's so mouth-watering, you might find yourself salivating just imagining it.
If you're afraid of piling the sodium and calories too high, there are always substitutes available for these ingredients.
Bean flour, amaranth flour, almond flour, or barley flour can be alternatives for all-purpose flour. These substitutions are not only high in protein and fiber but also excellent thickeners for the gravy texture.
What Goes Well with Salisbury Steak?
People usually add more carbs to Salisbury steak by serving it together with rice, noodles, or mashed potatoes. As it's already packed with protein, of course, you're free to add more veggies to the dish.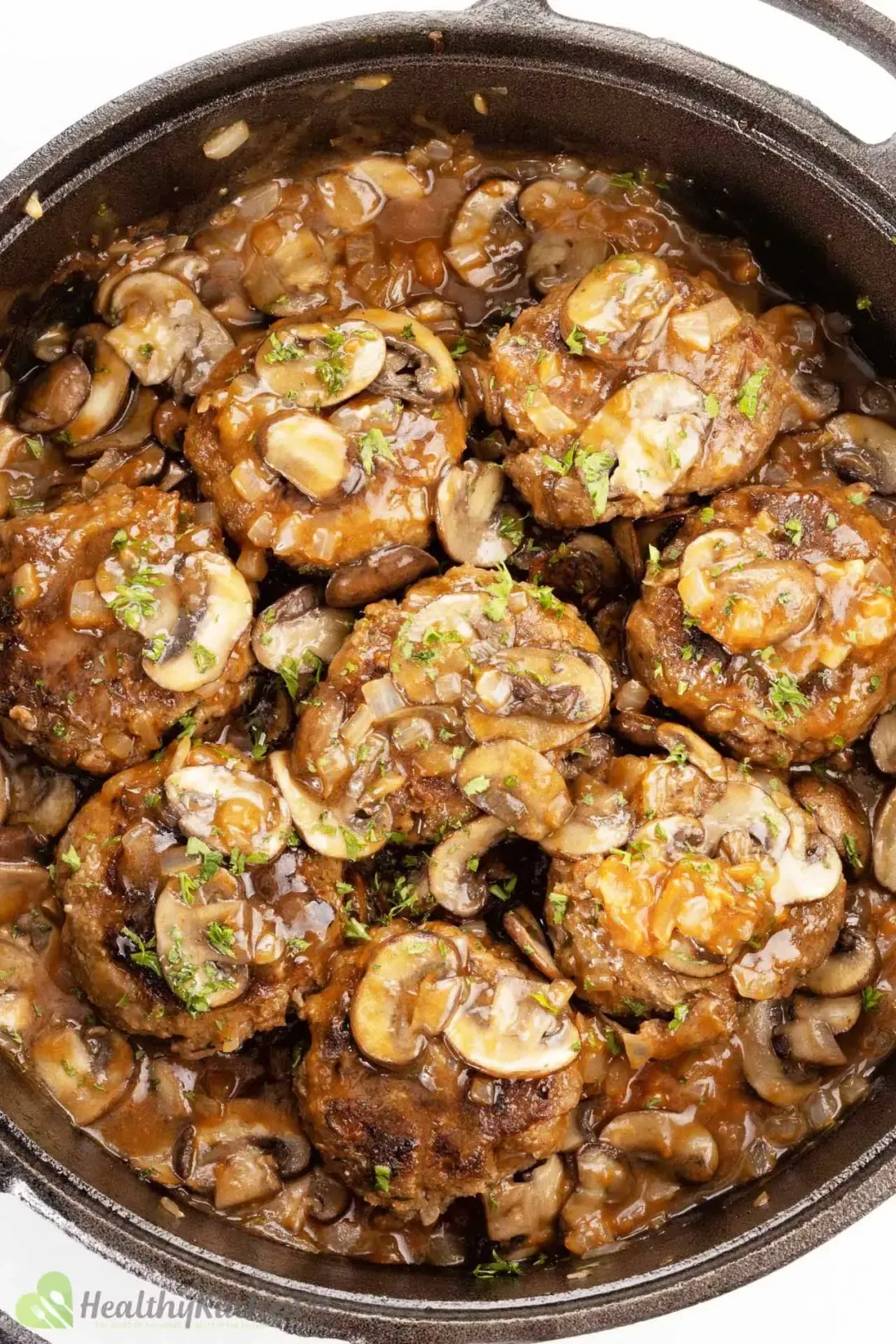 1. Mushroom Gravy
Mushroom gravy is a quick and simple addition for Salisbury steak. You can cook up this red sauce in minutes or simply purchase a packaged one.
The delicate nutmeg flavor of mushroom gravy make it a great enhancer for our beef patties.
2. Broccoli
Broccoli seems to be the easiest and most down-to-earth addition to any heavy meal. Sneaking steamed broccoli in with Salisbury steak is also a nice way to trick your toddlers into eating more veggies.
3. Asparagus
You need not throw a salad party to balance all the protein you get from Salisbury steak. Instead, a few stems of roasted asparagus with their distinctly earthy flavor add more nutrients and interest.
What to Serve with Salisbury Steak
For this recipe, we serve this recipe on a nice bed of pasta. We pair it with a hearty bowl of beetroot and feta cheese salad and classic orange juice.
1. Mashed Potatoes
Of course, you can serve the beef patties in gravy over steamy rice or even egg noodles. Nevertheless, the most classic side dish for Salisbury steak is mashed potatoes— they have always been a match of heaven.
2. French Onion Soup
French onion soup or mushroom soup is a smart way to create a simple tasty complete meal with Salisbury steak. It lends a lovely homey and hearty flavor to the savory beef patties.
3. Beetroot and Feta Cheese Salad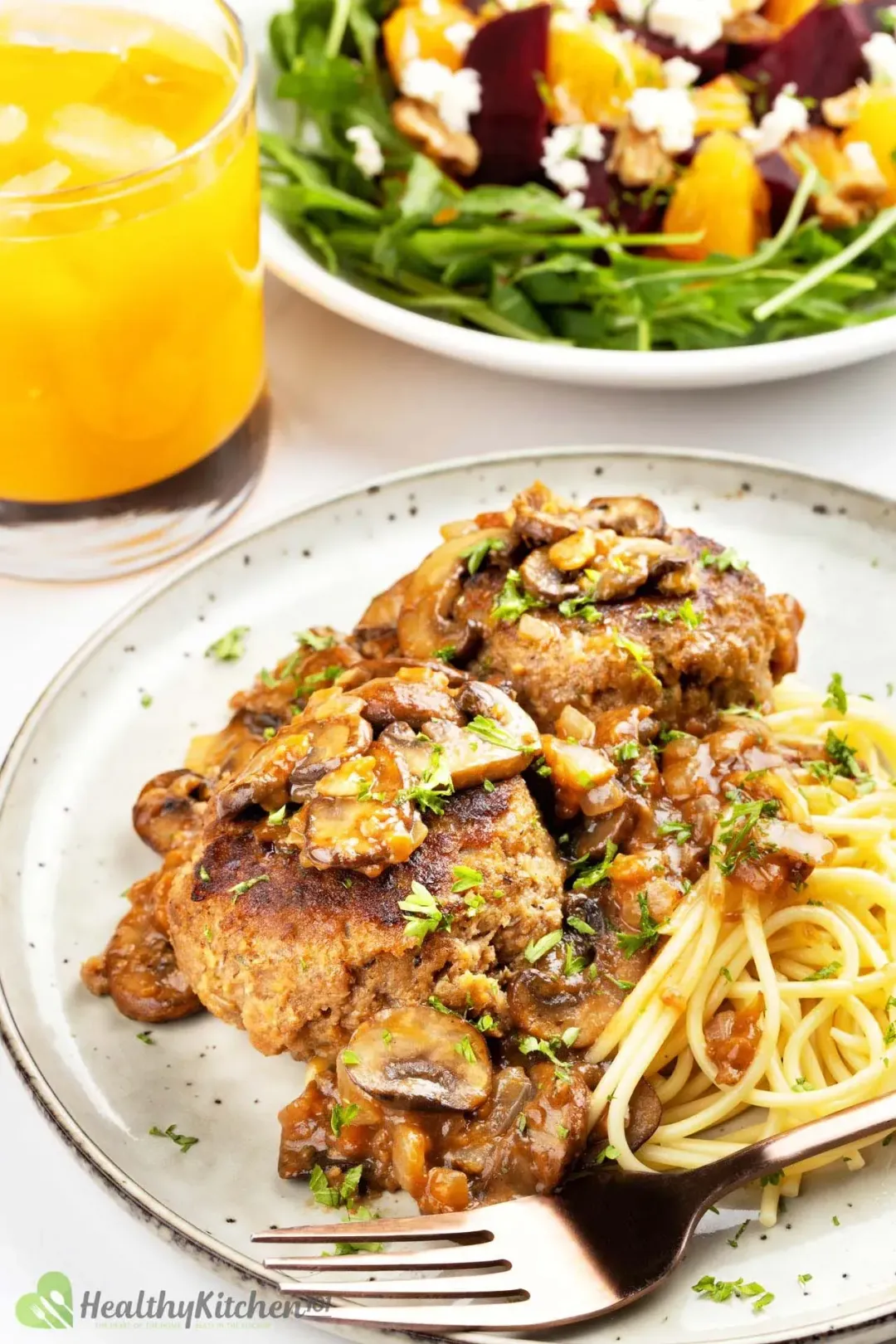 In brief, this dish combines beetroot, orange, arugula, walnuts, and feta cheese, with a simple olive oil dressing drizzled over. Beetroot and feta cheese salad has contrasting textures with vibrant colors and appealing taste.
For all those reasons, this salad promises to boost the deliciousness of the whole meal. An unusual yet delectable experience awaits!
4. Simply Orange Juice
Simply orange juice is a delightful drink that's easily made with only two simple ingredients. Honey is added for the aroma, to celebrate the original taste of freshly squeezed orange juice.
This is a meal you won't regret! If you try it out, feel free to give us your thoughts on how it was.
Make These Delicious Oven-Baked Beef Recipes to Satisfy Your Cravings
This Creamy Tomato Rigatoni Pasta recipe is a hearty and satisfying meal that is perfect for any occasion. Made with rigatoni pasta, ground beef, tomato sauce, and cream cheese, this dish is sure to become a family favorite.
A classic Italian dish that is loved by many. This recipe features layers of tender pasta, rich tomato sauce, creamy cheese, and savory ground beef that all come together for a delicious and comforting meal that is perfect for any occasion.
Craving some hearty and satisfying Instant Pot beef meals? Check out our carefully curated selection of delicious recipes that are sure to hit the spot.
Healthy Salisbury Steak
This healthy Salisbury Steak Recipe is exactly like a glorious version of meatloaf. By glorious, I do mean the glorious brown gravy with tender mushrooms and onions. Being this satisfying and comforting, it even comes together in a flash!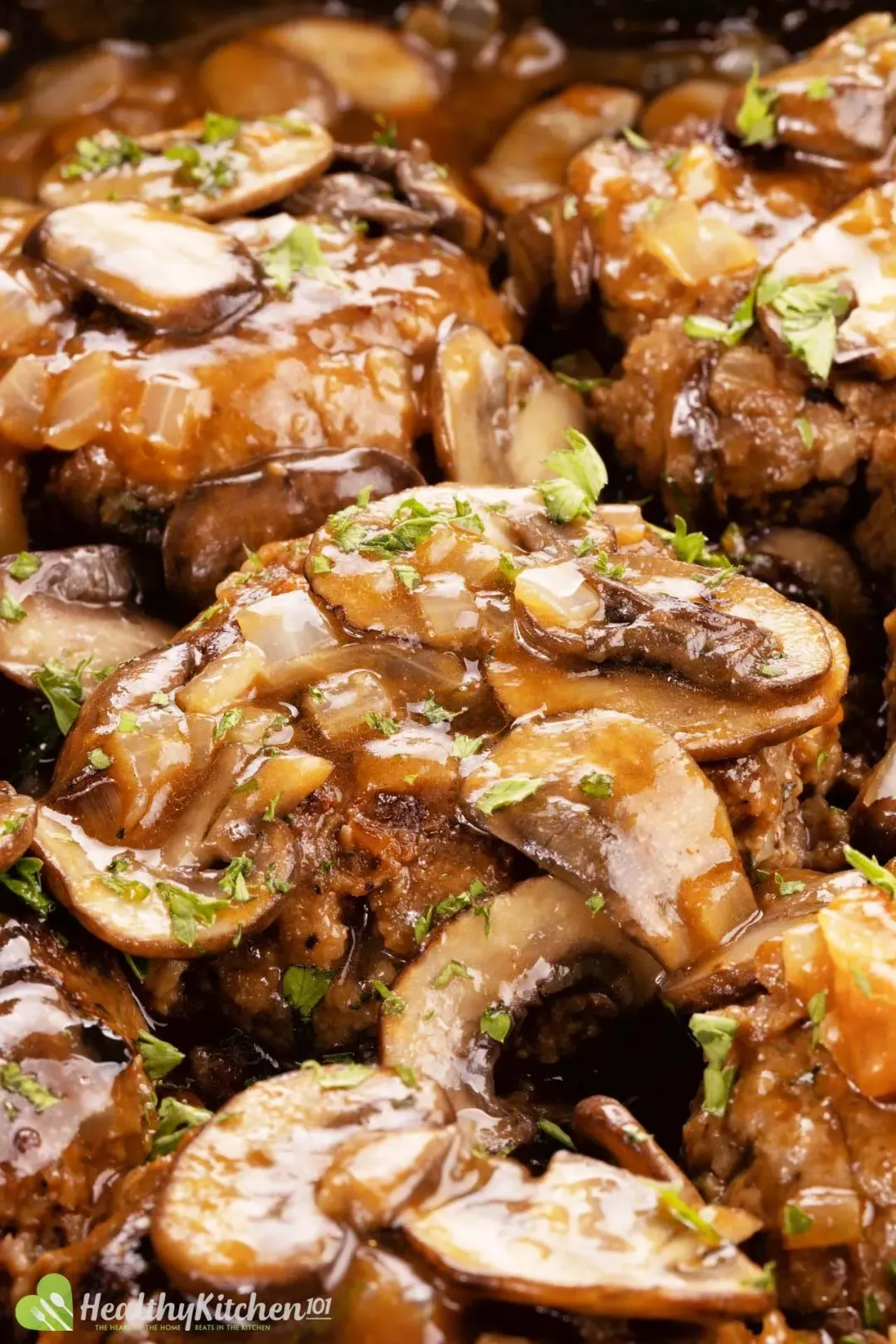 cook TIME

35 mins

prep TIME

5 mins

total TIME

40 mins
COURSE

Main Course

CUISINE

American

SERVINGS

CALORIES

464 kcal
INGREDIENTS
12 oz

90% lean ground beef

8 oz

onion

(chopped, divided into 2 equal parts)

1.5 oz

baguette bread

(crumbled)

1 tsp

ground black pepper

4 tsp

Worcestershire sauce

(divided into 2 equal parts)

2 tbsp

brown gravy mix

(divided into 2 equal parts)

2 tbsp

Heinz ketchup

(divided)

1 tsp

traditional Dijon mustard

1 tbsp

parsley

(chopped, divided)
INSTRUCTIONS
1
Heat 1 tbsp unsalted butter on a pan over medium heat. Add 4 oz of onion in, stir for 5 minutes until they turn translucent. Transfer onion to a big bowl, set aside.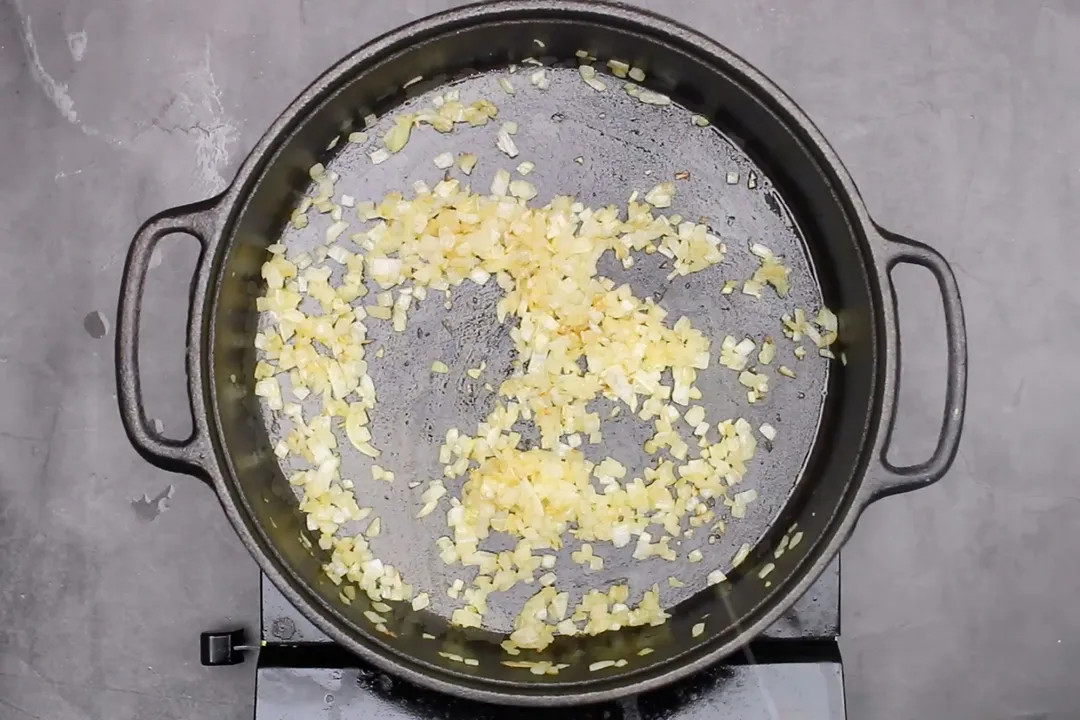 2
Make the beef patties: Add successively in the onion bowl: 12 oz ground beef, 1 tsp ground black pepper, 2 tsp Worcestershire sauce, 1 tsp garlic powder, 1/2 tsp oregano, 1.5 oz bread crumbs, 1 tsp thyme, and 1 egg.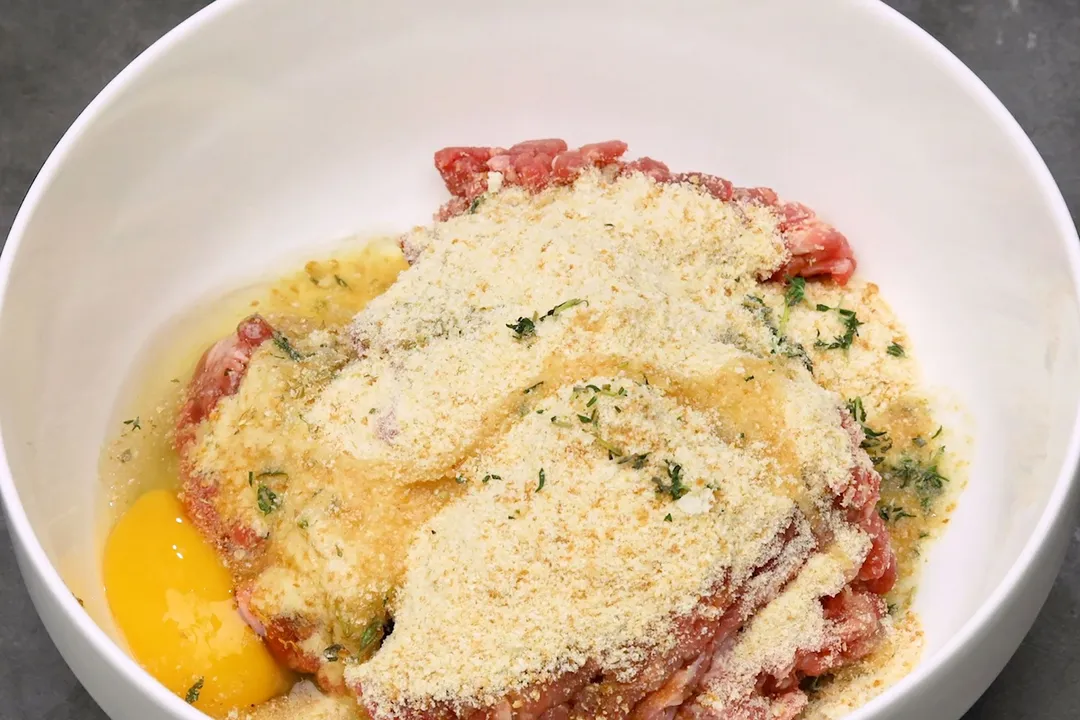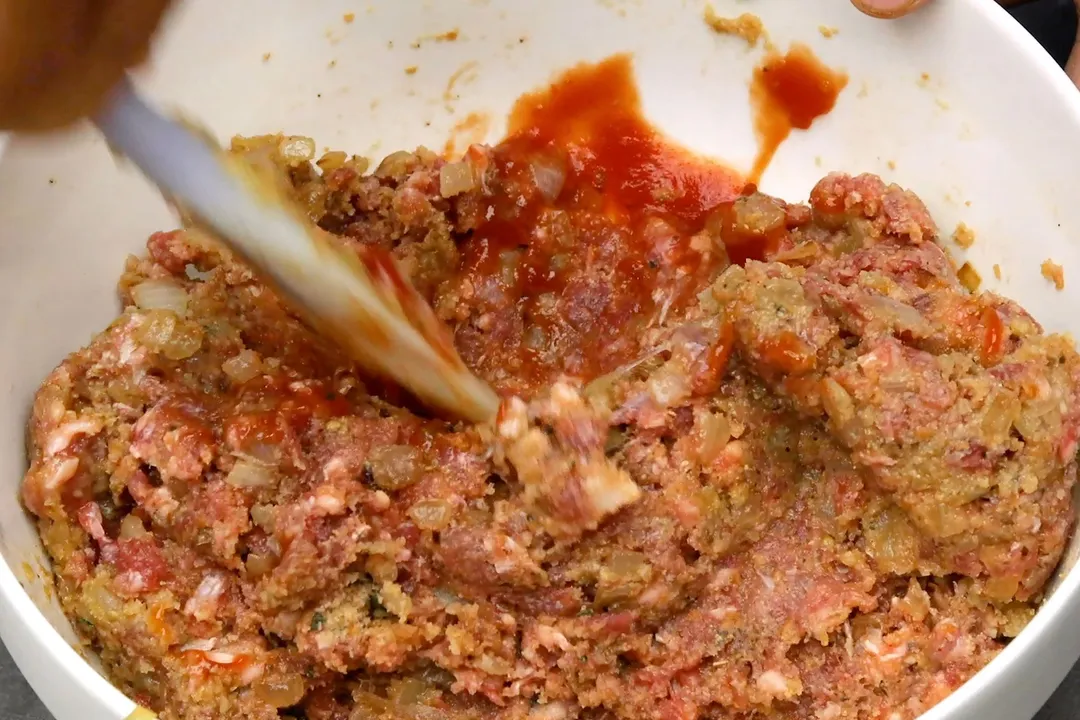 4
In another small bowl, whisk together 1 tbsp brown gravy mix and 2 tbsp water. Pour the brown gravy mixture into the big bowl of beef mixture, add 1 tbsp ketchup, then whisk together until well combined.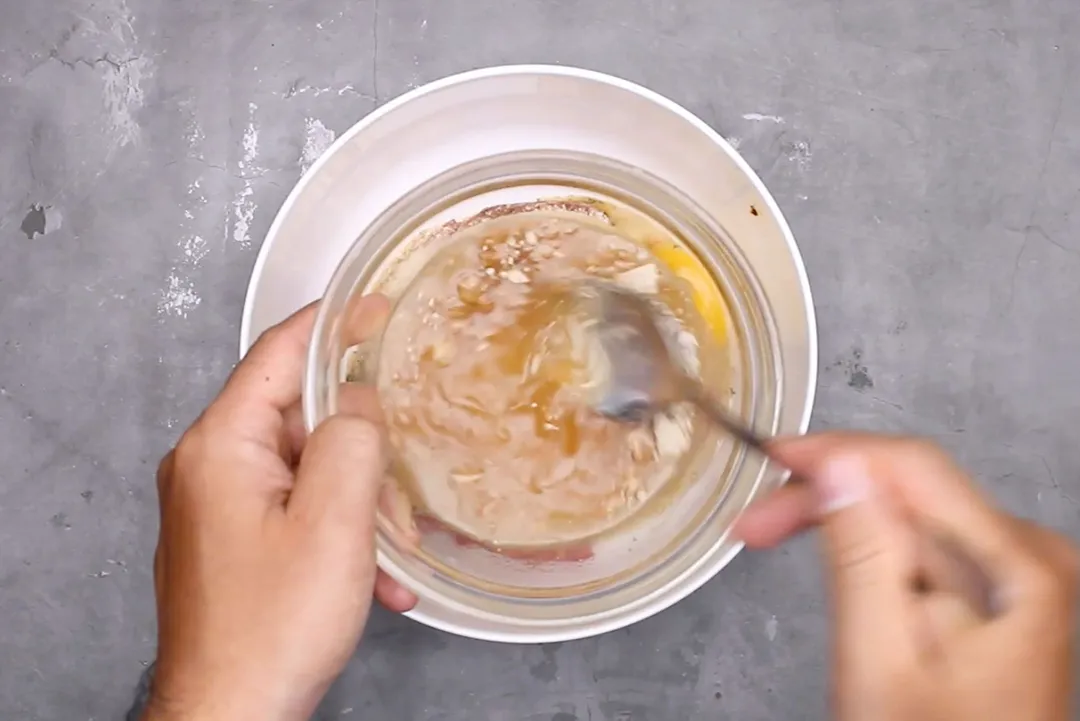 5
Divide the beef mixture into 8 equal parts. Use your hands to form them into balls first, then push against their surface to form 8 patties.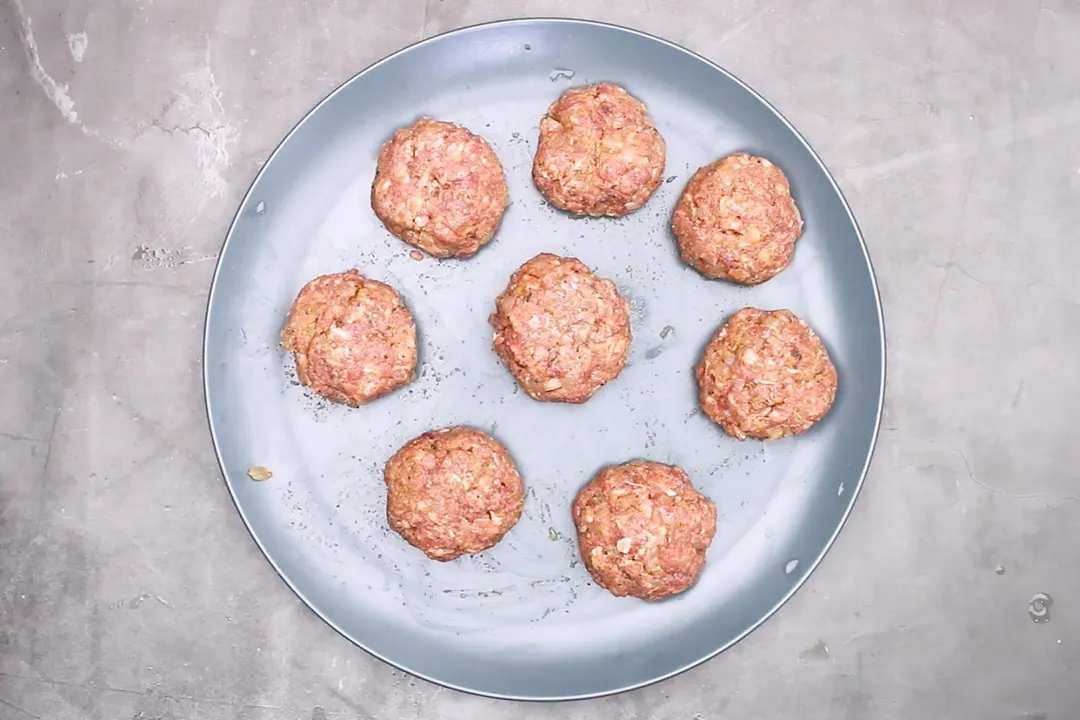 6
Sear the patties: On the same pan as used for the onion at step 1, heat 2 tbsp olive oil over high heat for a minute, then reduce it to medium heat and add the beef patties in. Spend 2 minutes to sear the first side, and 2 minutes for the second side. Remove the patties from heat, set aside.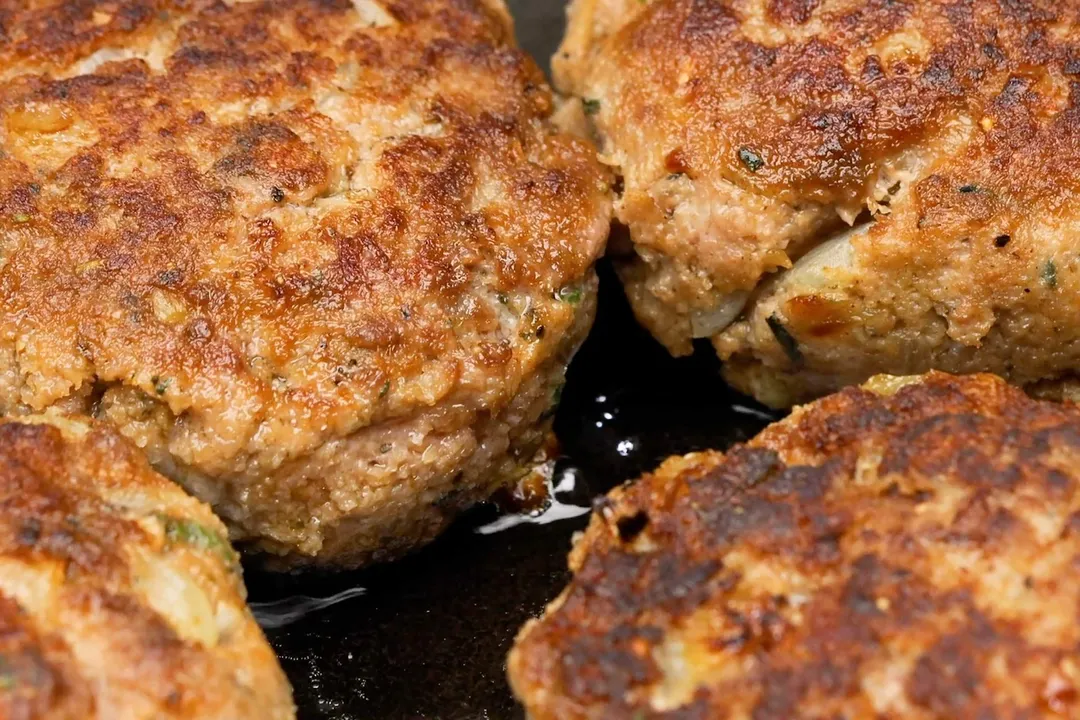 7
On the same pan, turn it on high heat (without adding extra oil), add the 8 oz cremini mushroom in, and reduce the heat to medium-low. Stir fry for 5 minutes.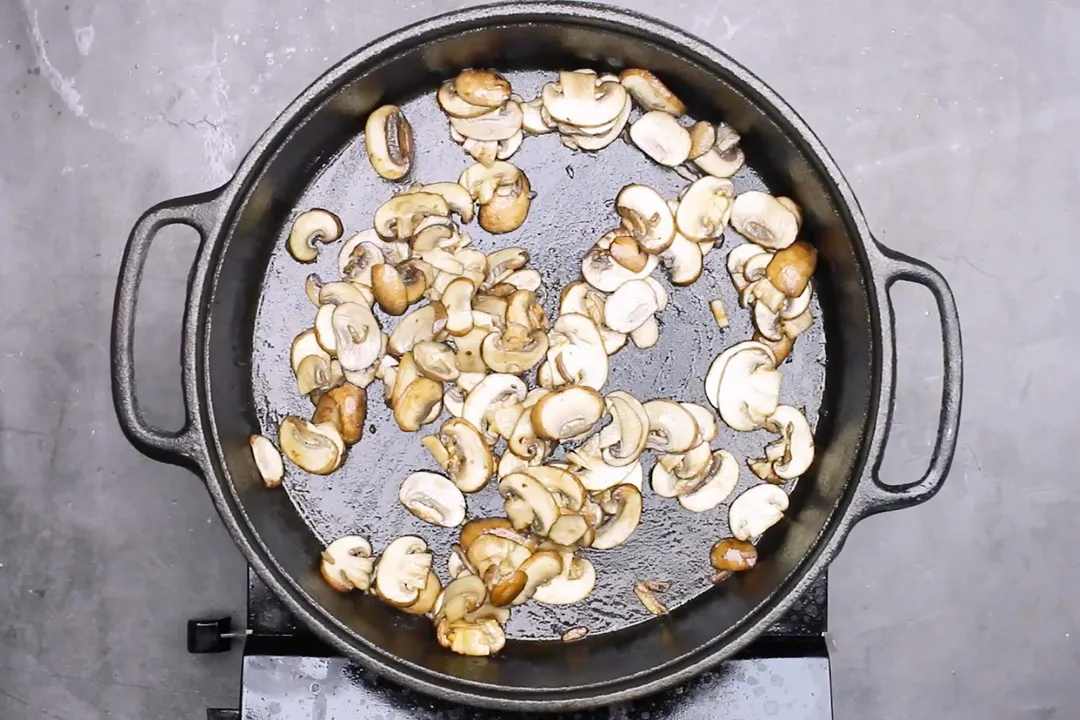 8
Add in the following ingredients successively: 4 oz of onion, 1 tbsp butter, 1/2 tsp garlic, 1 tbsp flour, 1 tsp mustard, 2 tbsp ketchup, 2 tsp Worcestershire sauce, 1 tbsp brown gravy mix (whisked with 1 cup of water). Whisk together.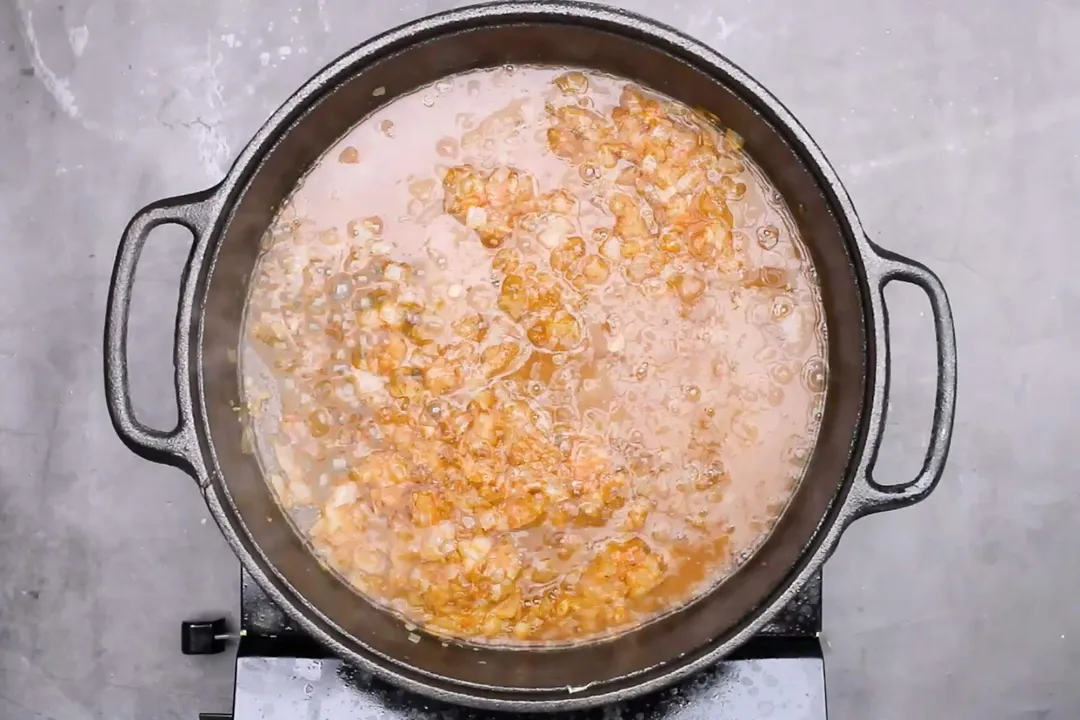 9
Add the beef patties back in the pan, reduce the heat to medium-low.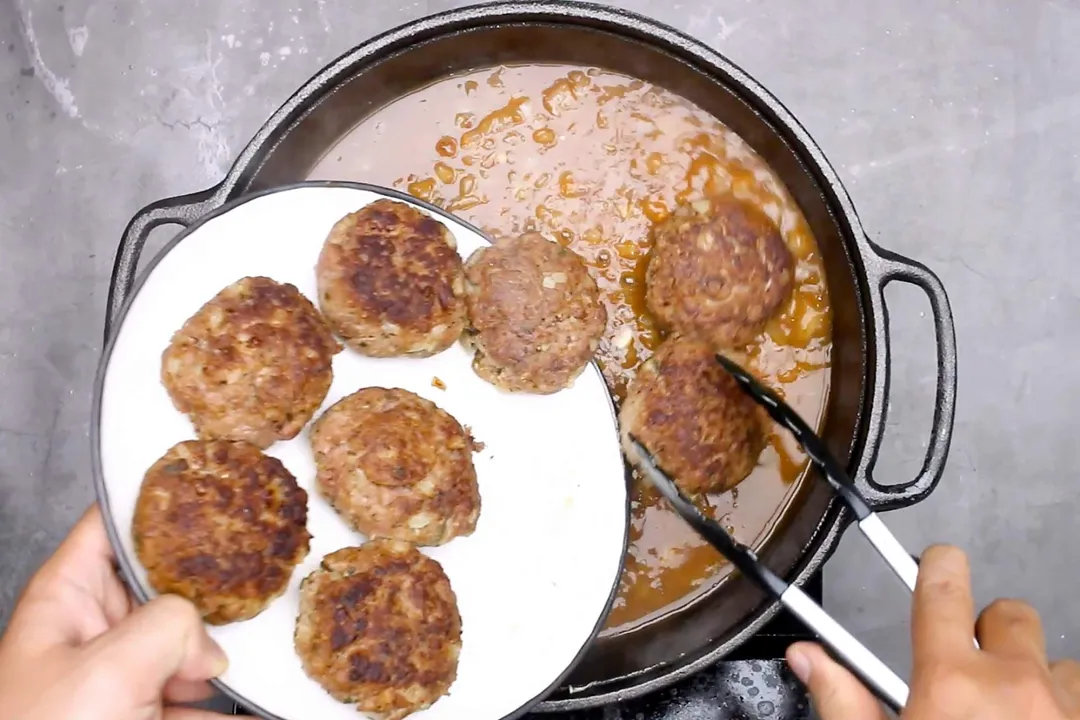 10
Add the stir-fried cremini mushroom back to the pan, sprinkle 1 tbsp parsley on top.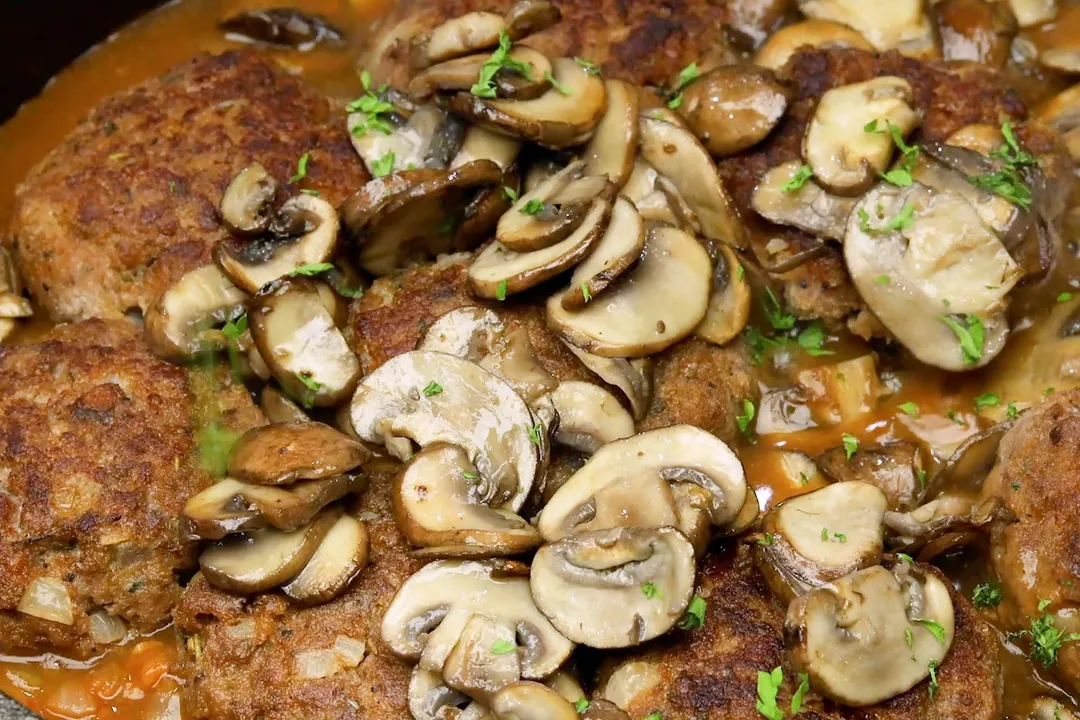 11
Let it simmer for a minute, then remove from heat.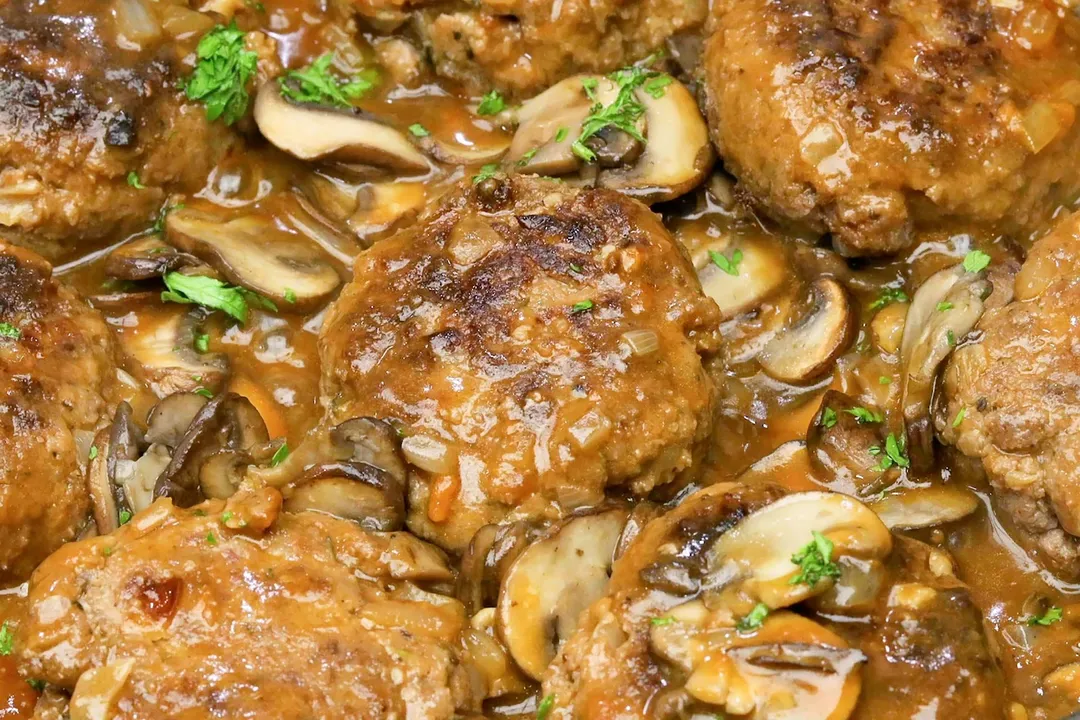 12
Serve immediately with pasta (or any veggie of your choice).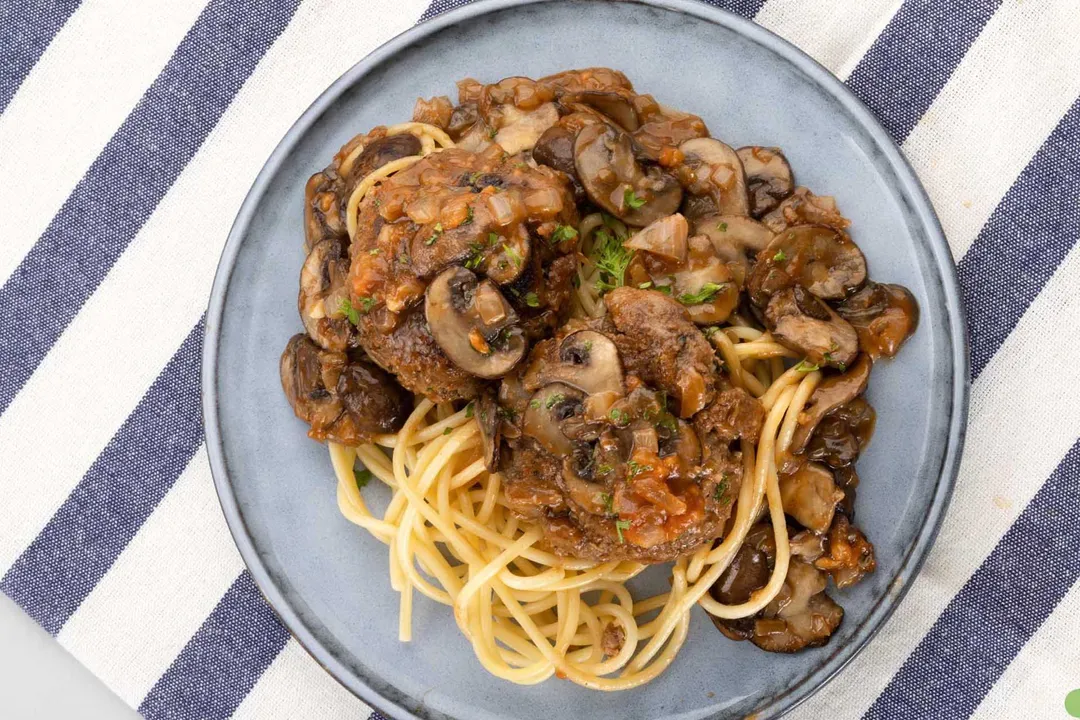 NUTRITION
Nutrition Facts
Healthy Salisbury Steak
Amount Per Serving (1 serving)
Calories 464
Calories from Fat 207
% Daily Value*
* Percent Daily Values are based on a 2000 calorie diet.
Keywords: Healthy Salisbury Steak Recipe, Homemade Salisbury Steak Recipe, How to make Salisbury Steak Recipe, Salisbury Steak Recipe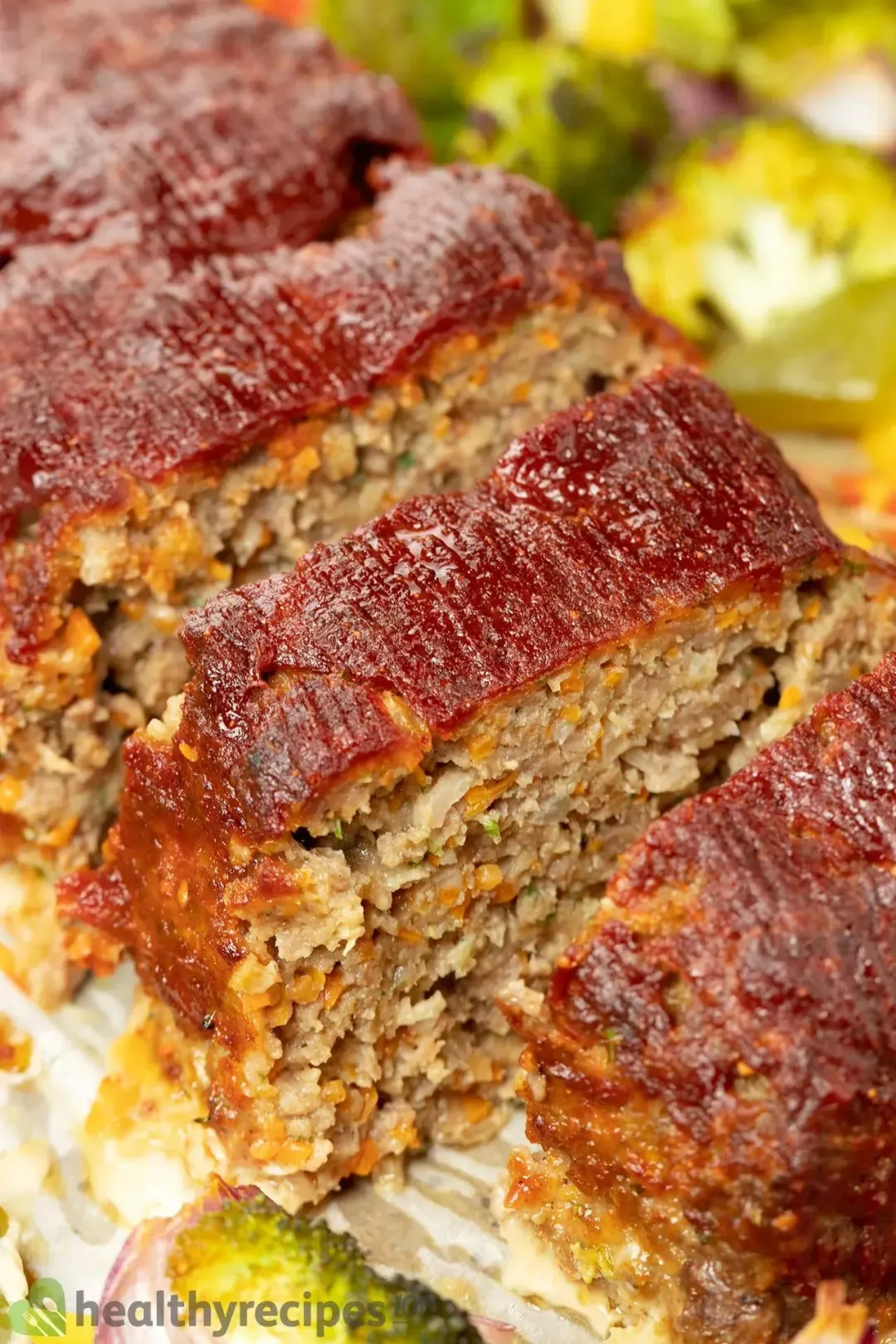 Meatloaf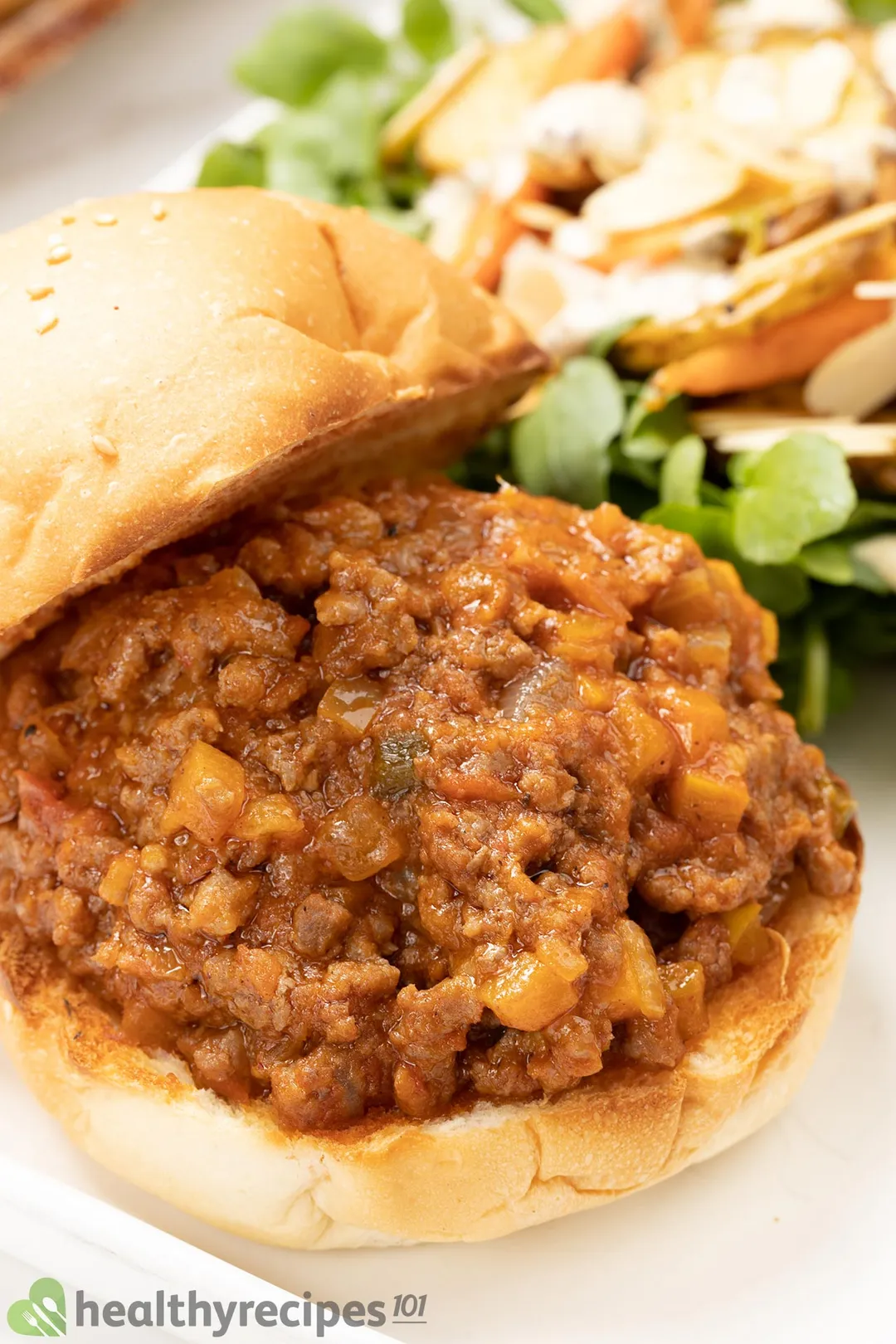 Sloppy Joe
Head Chef, Culinary Consultant
Tuyet Pham is an award-winning Saigonese chef who believes that joy is the secret ingredient to delicious food. At Healthy Recipes 101, Tuyet personally tests and simplifies every recipe, ensuring maximum flavor with minimal effort. With a background at prestigious French restaurants P'TI Saigon and Le Corto, Tuyet knows how to make every dish exceptional.
Writer, Author
Luna Regina is an accomplished writer and author who dedicates her career to empowering home cooks and making cooking effortless for everyone. She is the founder of HealthyKitchen101.com and HealthyRecipes101.com, where she works with her team to develop easy, nutritious recipes and help aspiring cooks choose the right kitchen appliances.
Nutrition Reviewer
Lizzie Streit is a Minneapolis-based dietitian and founder of It's a Veg World After All. She completed her MS in Human Nutrition from Drexel University, and is an expert in culinary nutrition, recipe development, and nutrition communications. Lizzie's philosophy is centered around making nutrition recommendations, and especially the advice to eat more vegetables, approachable and realistic. She is excited to be working with the team at Healthy Recipes 101 to ensure that their recipes are both nutritious and delicious.
this salisbury steak was absolutely delicious! The beef patties had the perfect amount of seasoning, and the gravy was creamy and flavorful. Highly recommend!