Today's whiskey and orange juice recipe is suitable for cocktail lovers. It makes an elegant drink that is minimalist at its simplest.
This recipe contains a strong overtone of citrus from the orange juice and spicy hints from the whiskey, giving edgy notes tied together with the sweet maple syrup. The flavors join together well to form a warm and pleasant cocktail with balmy flavors to complement the cold winter.
Read on to learn whether whiskey and orange juice is healthy and how to prepare your own.
What Is Whiskey and Orange Juice Called?
Whiskey and orange juice is better known as a "Stone Sour" or a "Whiskey OJ." Usually, a sour is a drink containing liquor, lemon/lime/orange juice, and a sweetener.
The most popular Sour is a Whiskey Sour, which mixes whiskey, lemon juice, a sweetener, and sometimes egg white. Modern variations, however, go by many different names.
For example, replacing the lemon juice with orange juice makes an Orange Whiskey Sour, which is what most bartenders would call this drink.
This drink is not to be confused with a Screwdriver; its close cousin that uses Vodka instead of Whisky.
If you prefer Vodka to Whiskey, you can try our Vodka and orange juice, which also delivers classic, simplistic flavors. Or you can choose from our list of orange juice recipes, where you can find other delicious rum and champagne mixes!
What Juices Go Well with Whiskey
1. Orange Juice
Orange juice is an excellent addition to whiskey because of its natural sweetness that tones the alcohol down a notch. Orange juice generally compliments bitter alcohol because of its sugary notes.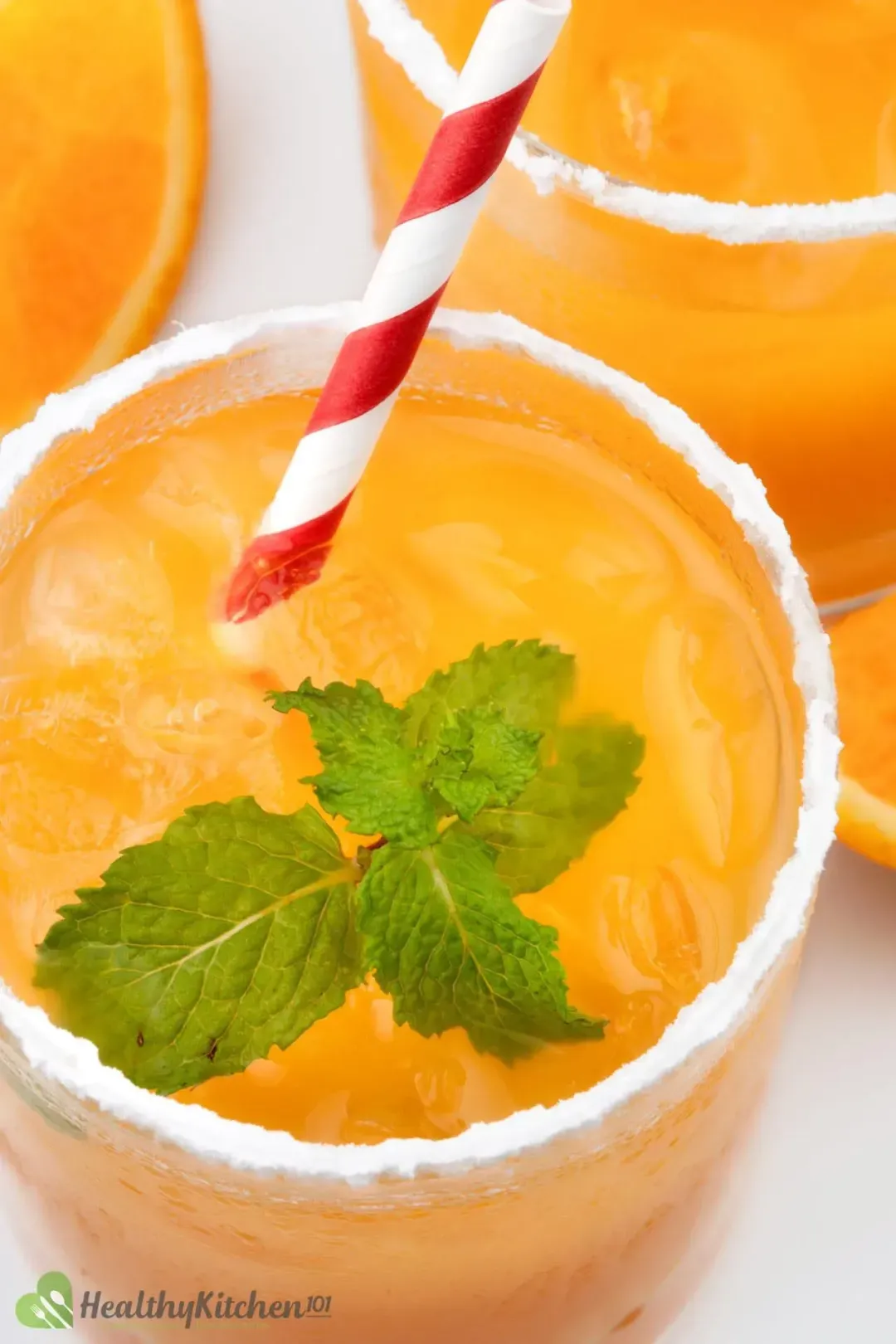 If you are using a very sweet variety of orange juice, you may not need to add any sweetener at all.
2. Lemon Juice
The original Whiskey Sour soared to popular heights in the 1860's with its simplistic lemon and whiskey duet.
Lemon juice adds a zesty vibrancy to whiskey,making a drink that ultimately serves up bold, whimsical flavors.
3. Lime Juice
Lime juice is similar to lemon juice in that it accompanies whiskey well, giving it some delicate citrus notes. The taste theme remains the same, with a vibrancy that finishes a lively Lime Whiskey Sour.
Is Whiskey and Orange Juice Healthy?
Because alcoholic drinks contain alcohol and large amounts of sugar, they are not considered healthy. However, there are ways to make them more health-friendly than traditional beverages, some of which we used in this drink.
1. Less Alcohol
You can make any cocktail healthier by using USDA guidelines to help you prevent excessive alcohol consumption. These guidelines suggest limiting liquor intake to 1.5 fl oz/day, beer to 12 fl oz/day, and wine to 5 fl oz/day.
Drinking large amounts of alcohol can lead to adverse effects. In the long term, it can lead to fat build-up, inflammation, and eventually, liver disease.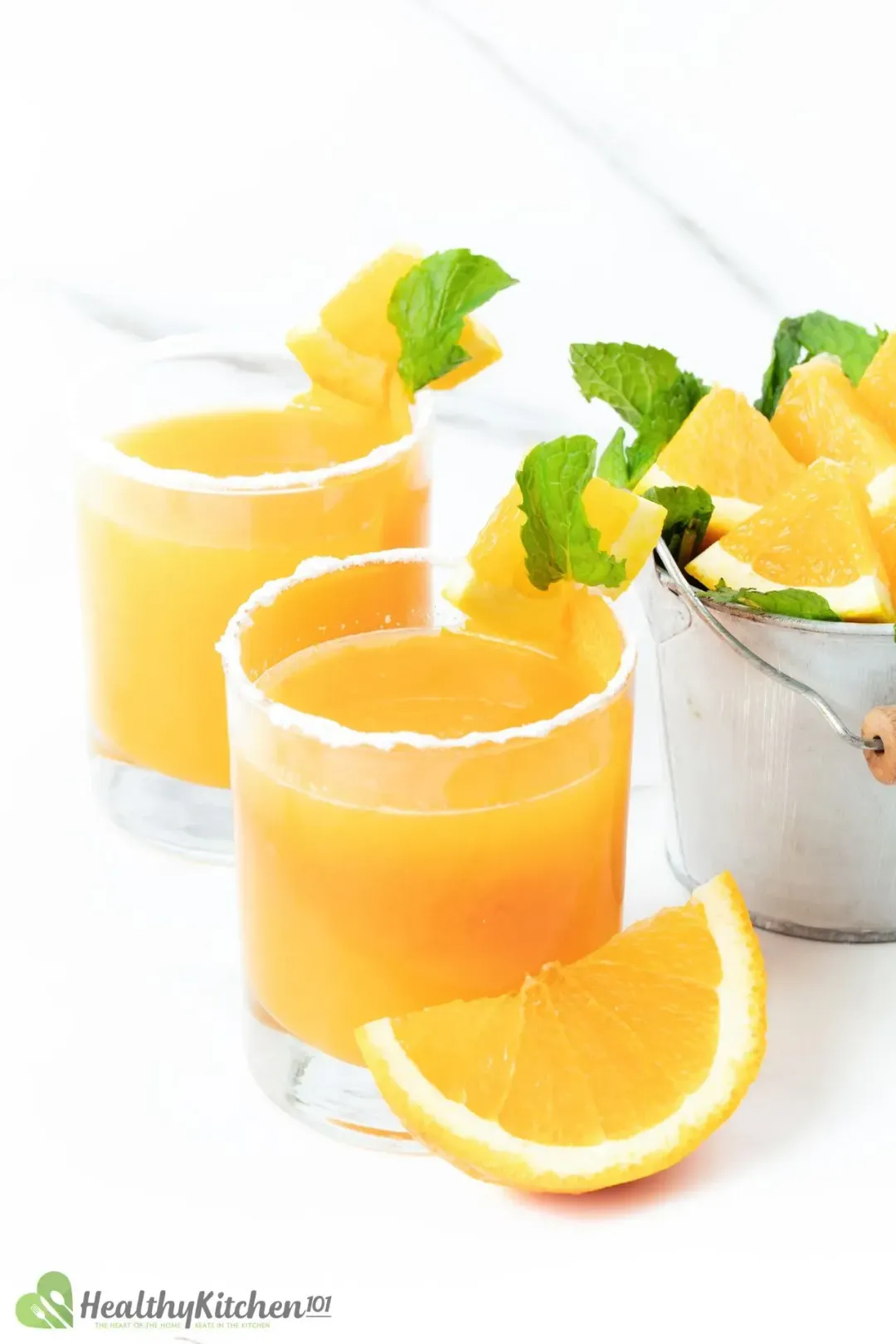 This drink contains 56% of the daily liquor limit per serving, which is well within the guideline. A drink or two of this classic cocktail is enough for you to enjoy while maintaining a healthy diet.
2. Less Sugar
According to USDA guidelines, the daily limit for added sugars should be less than 10 percent of the total calories in a day. Maple syrup, in this Whiskey orange juice, takes up only 1.3% of the total calories on a 2,000-calorie diet in each serving.
If you adhere to these amounts, you can enjoy this drink without the risk of piling up excessive calories.
Calories in Whiskey Orange Juice
This Whiskey orange juice contains 114 calories per serving. A traditional orange sour can hold up to 220 calories per serving, almost twice the amount in this drink.
You can further reduce total calories by reducing the amount of maple syrup and Whiskey in this drink.
There's no need to stick strictly to amounts in this recipe if you are reducing the ingredients. Just decrease and taste as you go along until you have the perfect drink for you.
How Long Does Whiskey Orange Juice Last?
This drink can last up to three days in the fridge. Freshly squeezed orange juice does not contain any preservatives that extend its shelf life.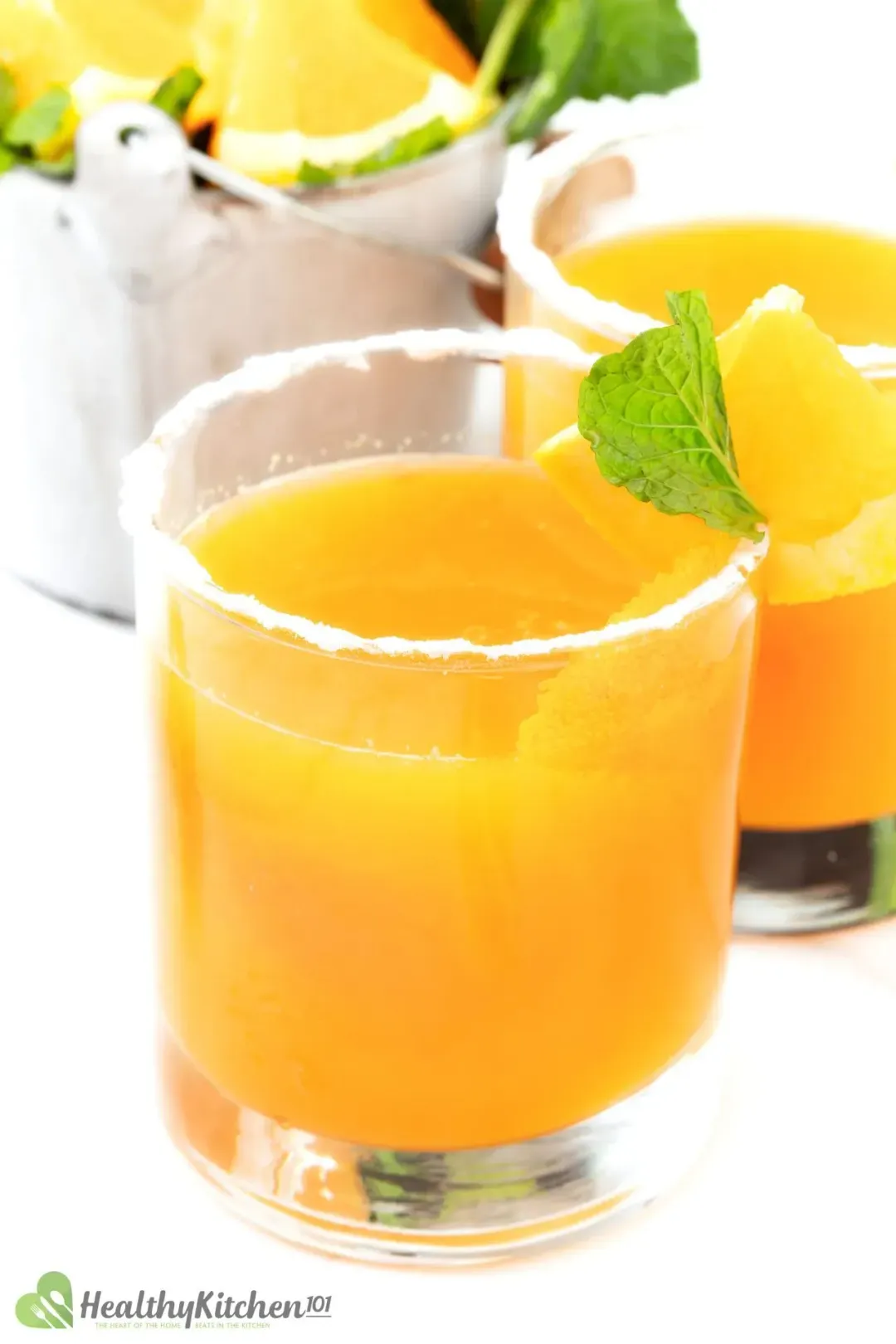 Remember to keep it in an airtight container and chilled at all times, ensuring not to leave it at room temperature for more than two hours.
You can also store this drink in the freezer for an extended period. Transfer into a freezer-safe container, remembering to leave an inch of space at the top to allow for expansion.
Store Whiskey orange juice for up to 3 months in the freezer.
For more delicious juice recipes, check out our 58+ healthy juice roundup.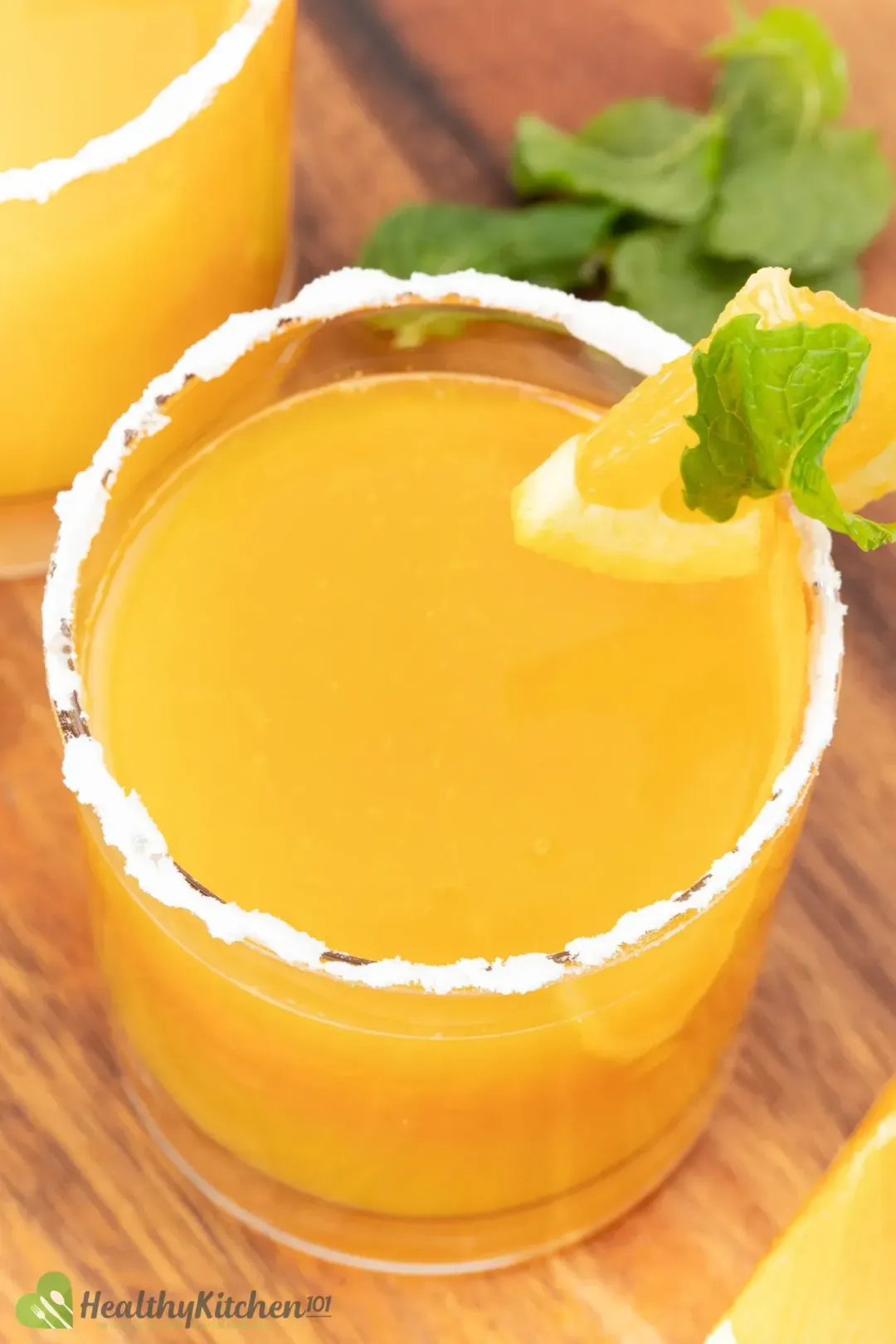 Whiskey and Orange Juice
This Whiskey and orange juice is perfect if you are looking for something to warm you up this winter. Simply mix together and serve with a powdered sugar glass rim.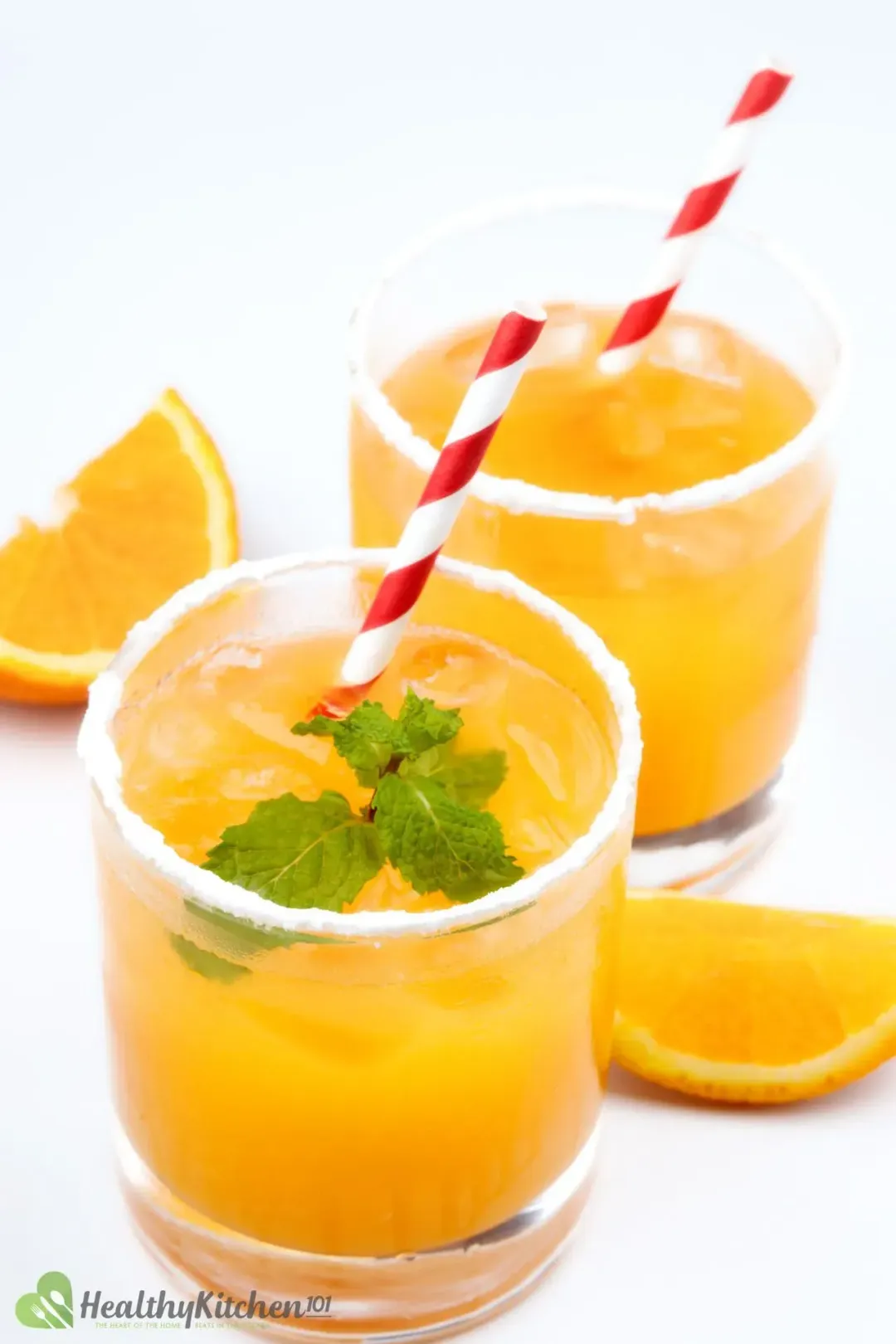 prep TIME

8 mins

total TIME

8 mins
COURSE

Beverage

CUISINE

American

SERVINGS

CALORIES

114 kcal
INGREDIENTS
1.5 fl oz

80-proof whiskey

16 fl oz

orange juice

(from 23 oz oranges)

Glass Rim
INSTRUCTIONS
1
Rub the lemon wedge around the rim of the glasses. Put some icing sugar onto a plate and dip the rim of the glasses in icing sugar.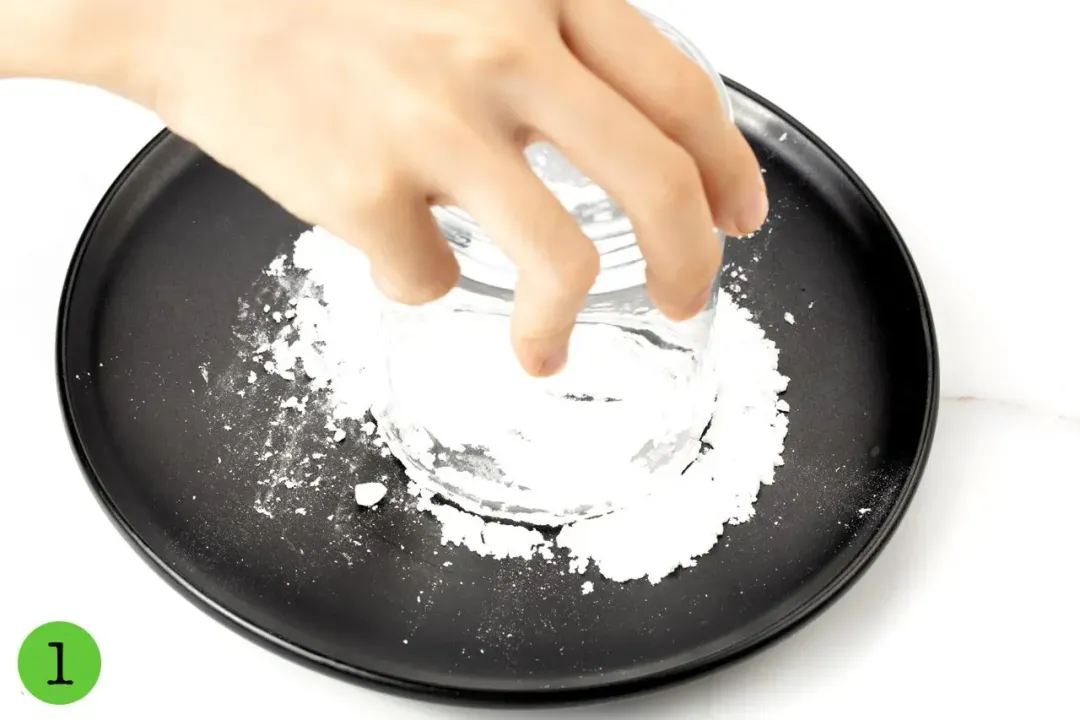 2
In a large container, combine 1.5 fl oz whiskey, 16 fl oz orange juice, and 2 tbsp maple syrup. Mix until well combined.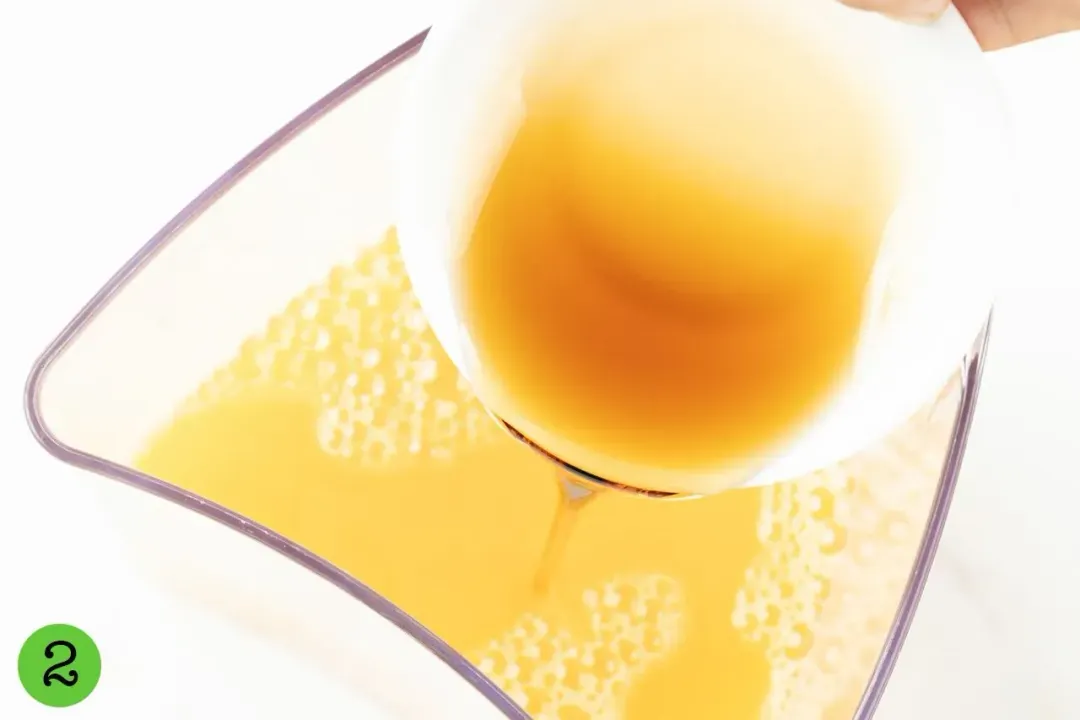 3
Pour the mixture over 1 cup ice cubes in serving glasses. Garnish with mint leaves. Serve.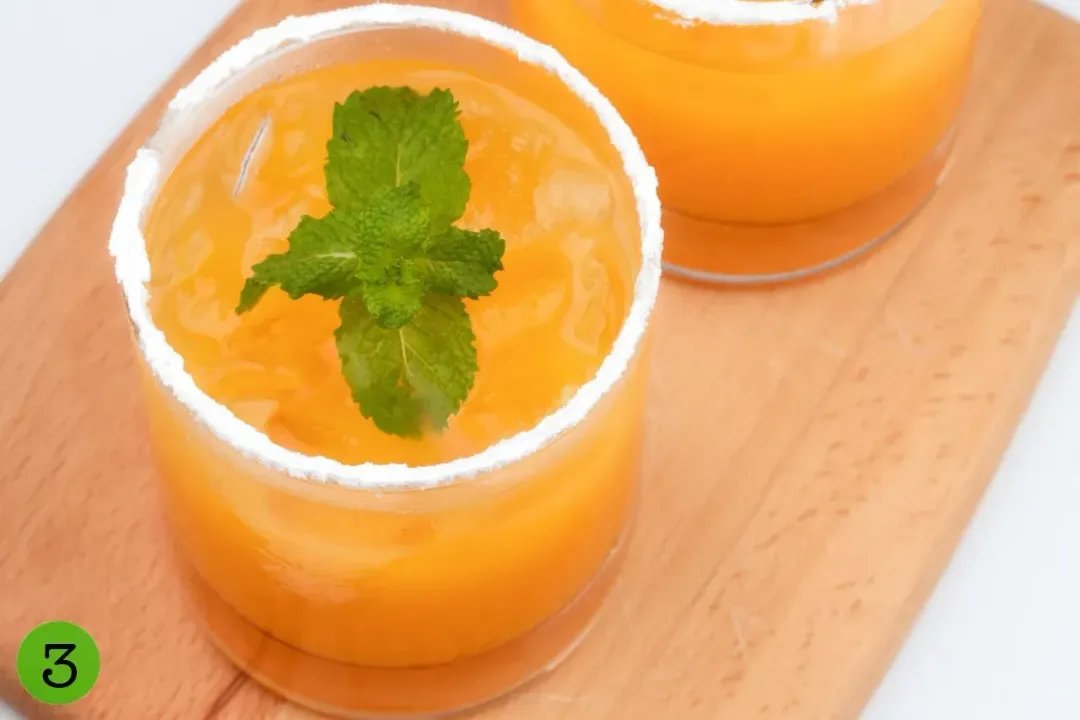 NUTRITION
Nutrition Facts
Whiskey and Orange Juice
Amount Per Serving (1 serving)
Calories 114
% Daily Value*
* Percent Daily Values are based on a 2000 calorie diet.
Keywords: cocktail with orange juice, whiskey and orange juice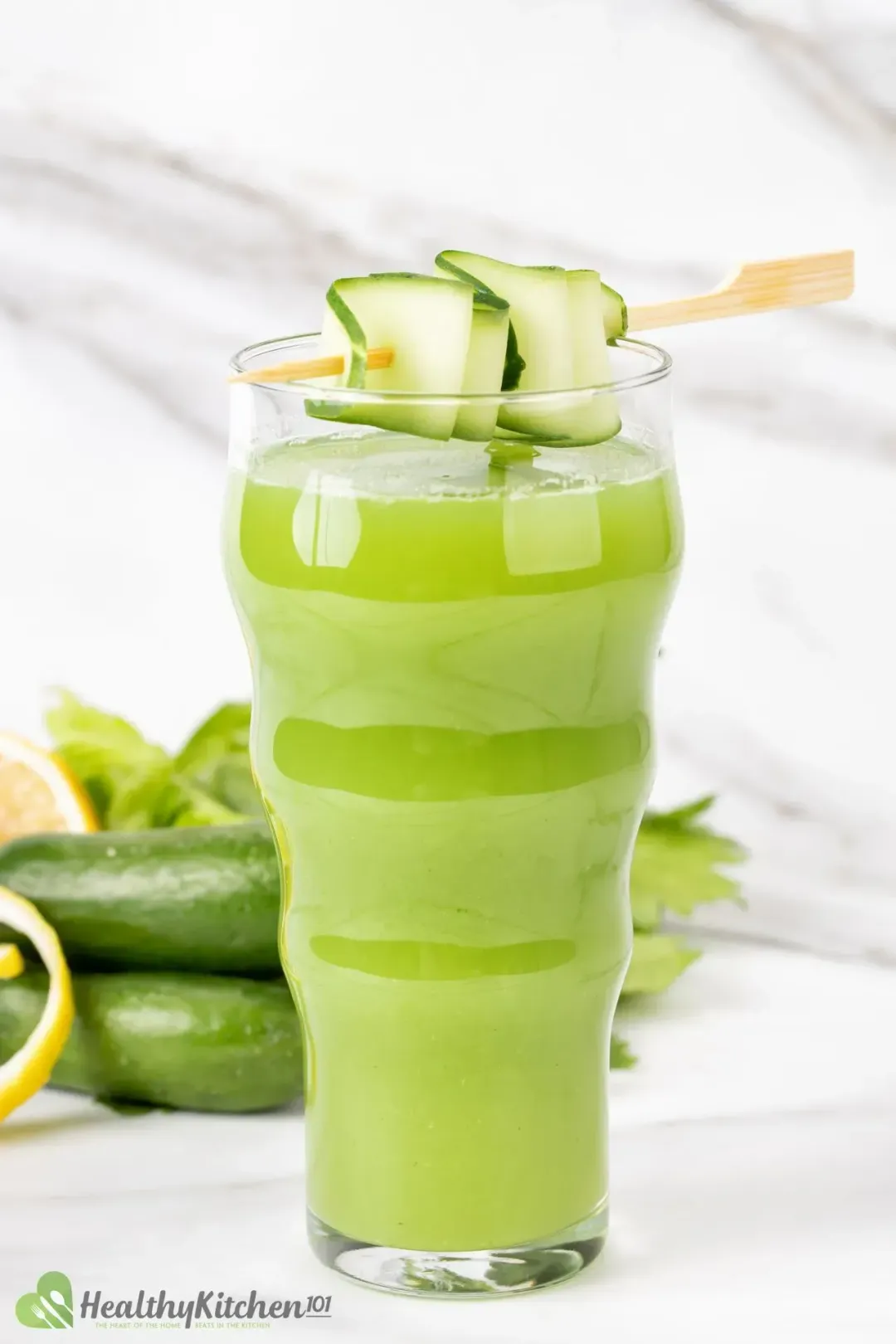 Previous Recipe
Celery Cucumber Juice
Celery Cucumber Juice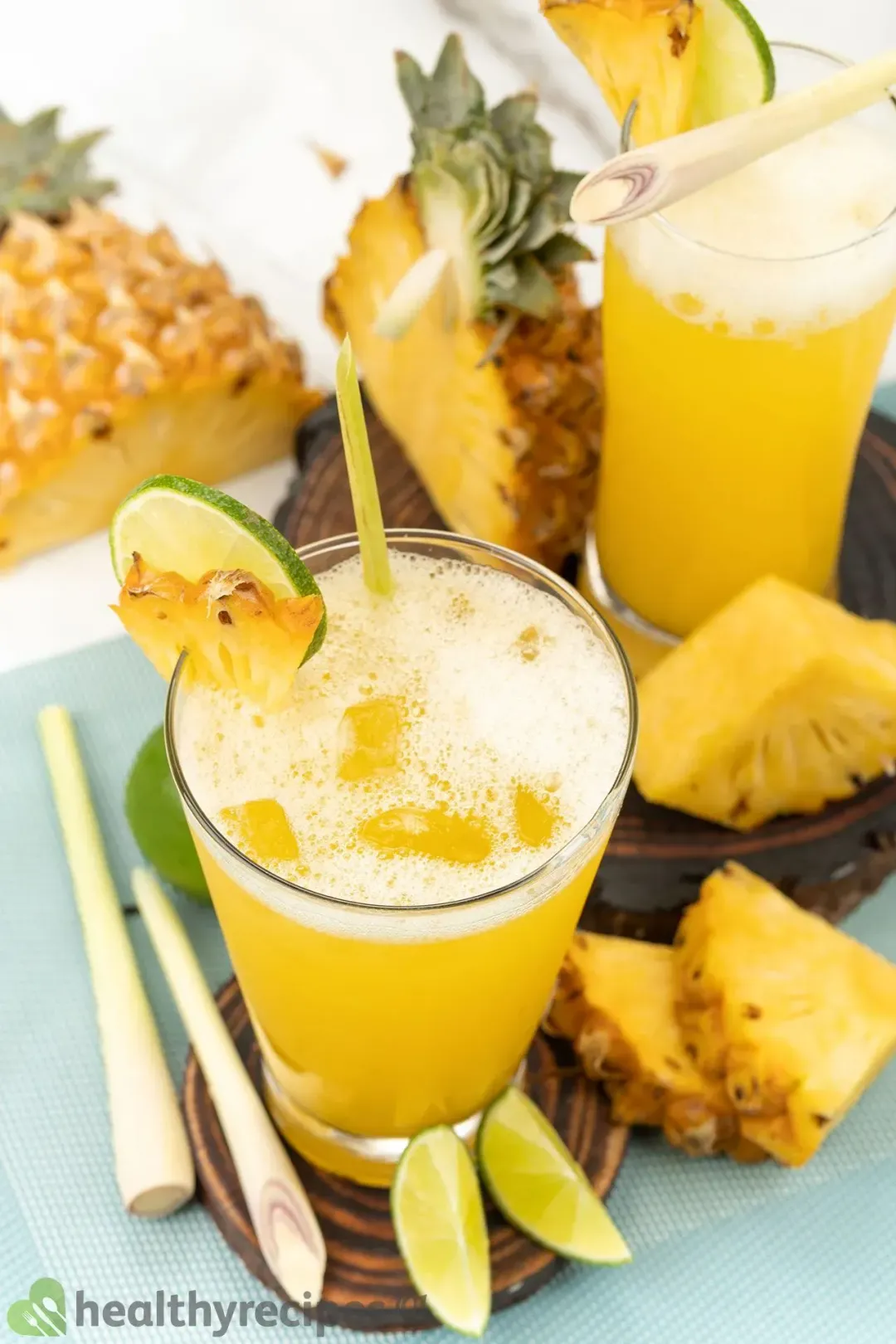 Next Recipe
Vodka and Pineapple Juice
Vodka and Pineapple Juice
This is so easy to make! I wouldn't normally make a whiskey sour myself but after trying it I'm happy to recommend this drink to my whiskey-loving friends, it's delicious!

Delicious! This is even better than the traditional whiskey sour with lemon juice. This is my new go to whiskey sour recipe, thank you!

So glad you enjoyed it, Heather! It's an easy keeper 🙂