We have prepared a list of Instant Pot salmon recipes for those busy fish-lovers. With our salmon ideas, satisfying your "hungry tummy" will never be quicker and easier. 
Is Instant Pot Salmon Healthy?
The Instant Pot cooking method is healthy and convenient, but how exactly does it compare to other cooking techniques?
Unlike frying or baking, working with Instant Pot requires less amount of added oil, as the pressure from the water will do the cooking. Moreover, it reduces 70% of the cooking time compared to other traditional methods. The risk of losing nutrients is far less when the cooking time is reduced.
Now that we've unveiled the benefits of Instant Pot, let's talk about salmon.
Salmon is highly recommended for those who want to eat healthy, especially if you want to add more protein to your diet. Salmon also contributes a significant amount of omega-3 fatty acids, vitamins, and minerals to your daily eating routine, thus offering many health benefits.
Can We Use Frozen Salmon for Instant Pot Recipes?
Though it may seem difficult, you can cook frozen salmon in an Instant Pot. If you have a frozen salmon filet on hand, you can save time by using the Instant Pot method. The end result will still be flaky, juicy, and delicious.
When Should You Thaw The Frozen Salmon?
To thaw or not to thaw can be a tricky problem, so we are here to help.
If your recipe requires the fish to be well-marinated, you must thaw it for a few hours in the fridge before taking it out. The salmon will absorb the seasonings much better if it is allowed to thaw completely before cooking. This will ensure the salmon tastes more flavorful once it's cooked.
If you are using only salt and pepper in your recipe, frozen salmon filet cooks well in an Instant Pot.
Best Instant Pot Salmon Recipes
Without further ado, let's walk through our top-pick recipes:
1 of 1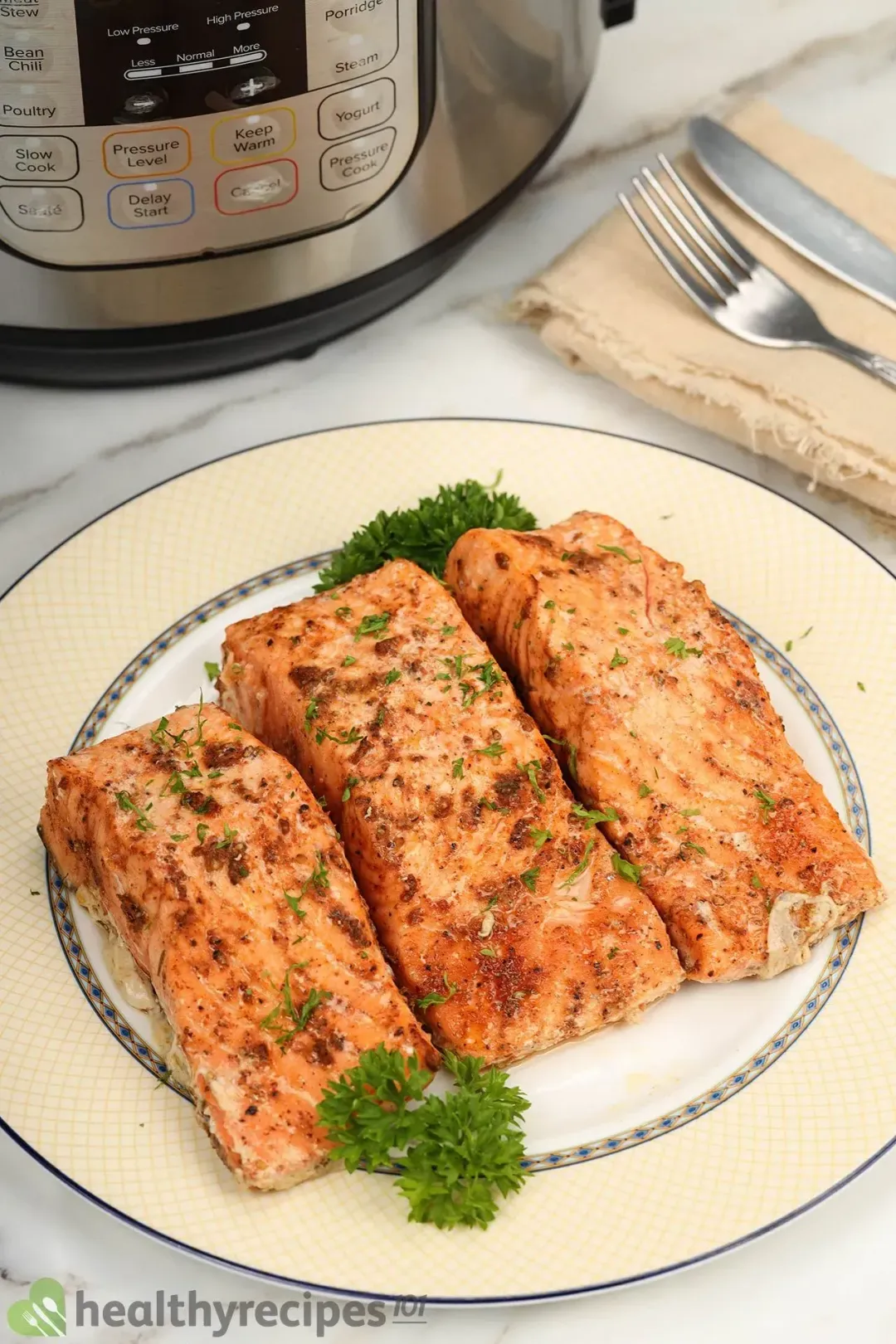 1 of 1
Instant Pot Salmon and Potatoes Recipe
A silky garlic and paprika sauce takes this Instant Pot Salmon from mediocre to outstanding. Throw in some steamed carrots and potatoes for a satisfying crunch and you won't know what hit your tastebuds. As a bonus, this meal comes together in just 30 minutes - it truly doesn't get better than this.
Get the
recipe
.
How to Cook Instant Pot Salmon
How to Prepare
Before we start, let's walk through some preparation tips for a better cooking experience:
Opt for a center-cut filet, about 1-inch thick.
Check if there are any bones left on your salmon filet. Remove them with a pair of fish tweezers. 
Check and remove any scales. 
Season with salt and pepper or marinate sauce of your choice.
How to Cook
Now that we have finished preparing the salmon filet, it's time to cook it:
Pour a cup of water into the Instant Pot. Arrange the steaming rack in the pot and place the filet on top. 
Secure the lid and turn the steam valve to "sealing position". Cook for 5 minutes on high pressure. If you are cooking with frozen salmon, add 2 more minutes to the cooking cycle. 
When the cooking process is complete, carefully turn the pressure release valve to the "venting position", and allow the steam to be fully released. 
Serve your fish with steamed vegetables for a hearty and delicious main course.
With our best-recommended Instant Pot salmon recipes, we hope to make your cooking journey easier and healthier. Do try out these recipes, and share your story with us.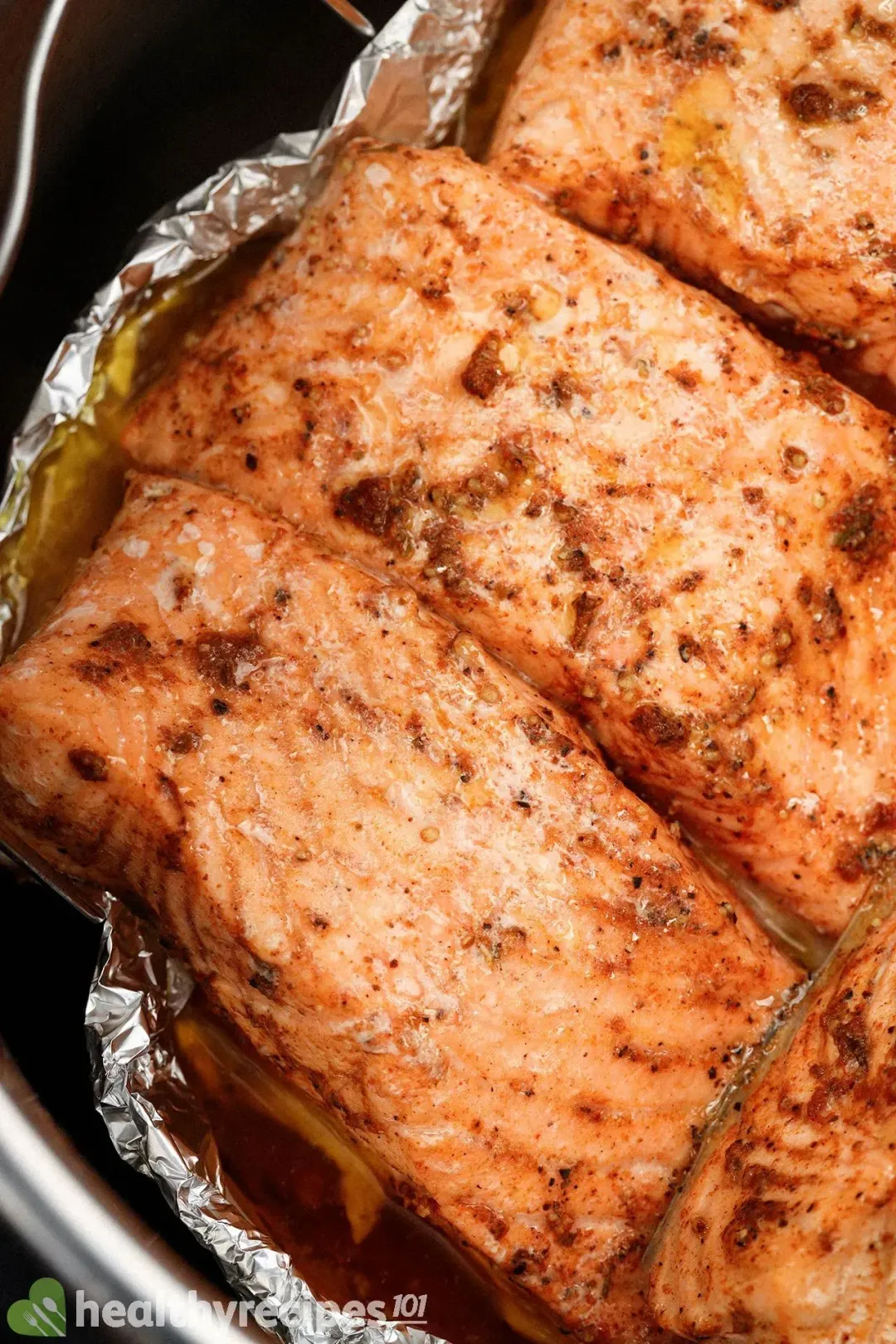 Instant Pot Salmon Recipes
Our collections of Instant Pot salmon recipes will introduce you to some of the easiest and healthiest ways to enjoy this protein-dense fish.
Ingredients
Directions
Pick your favorite recipe.
Gather the ingredients.
Follow the instructions to give you incredibly tasty Instant Pot salmon dishes ready in less than an hour!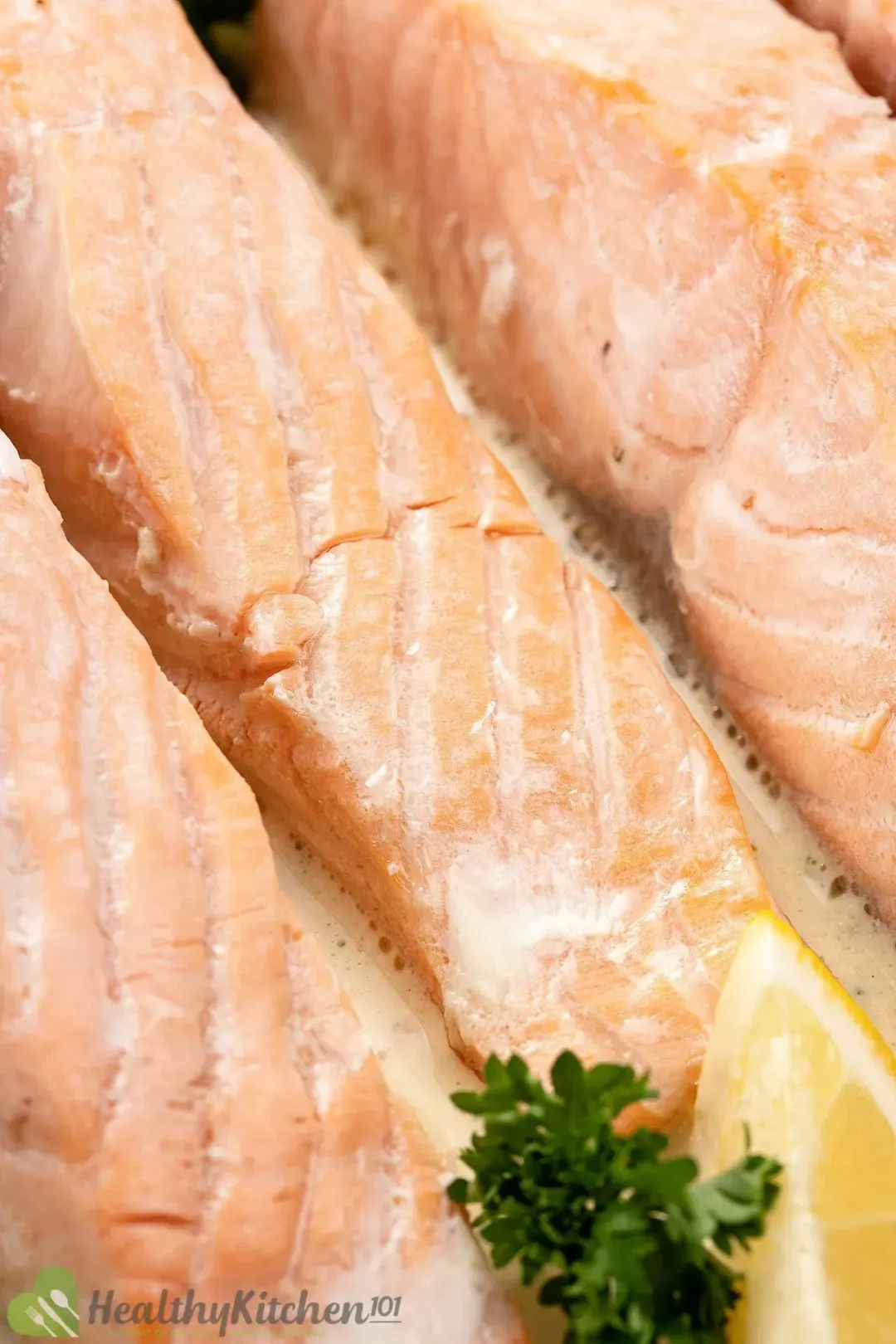 Previous Recipe
Poached Salmon Recipes
Poached Salmon Recipes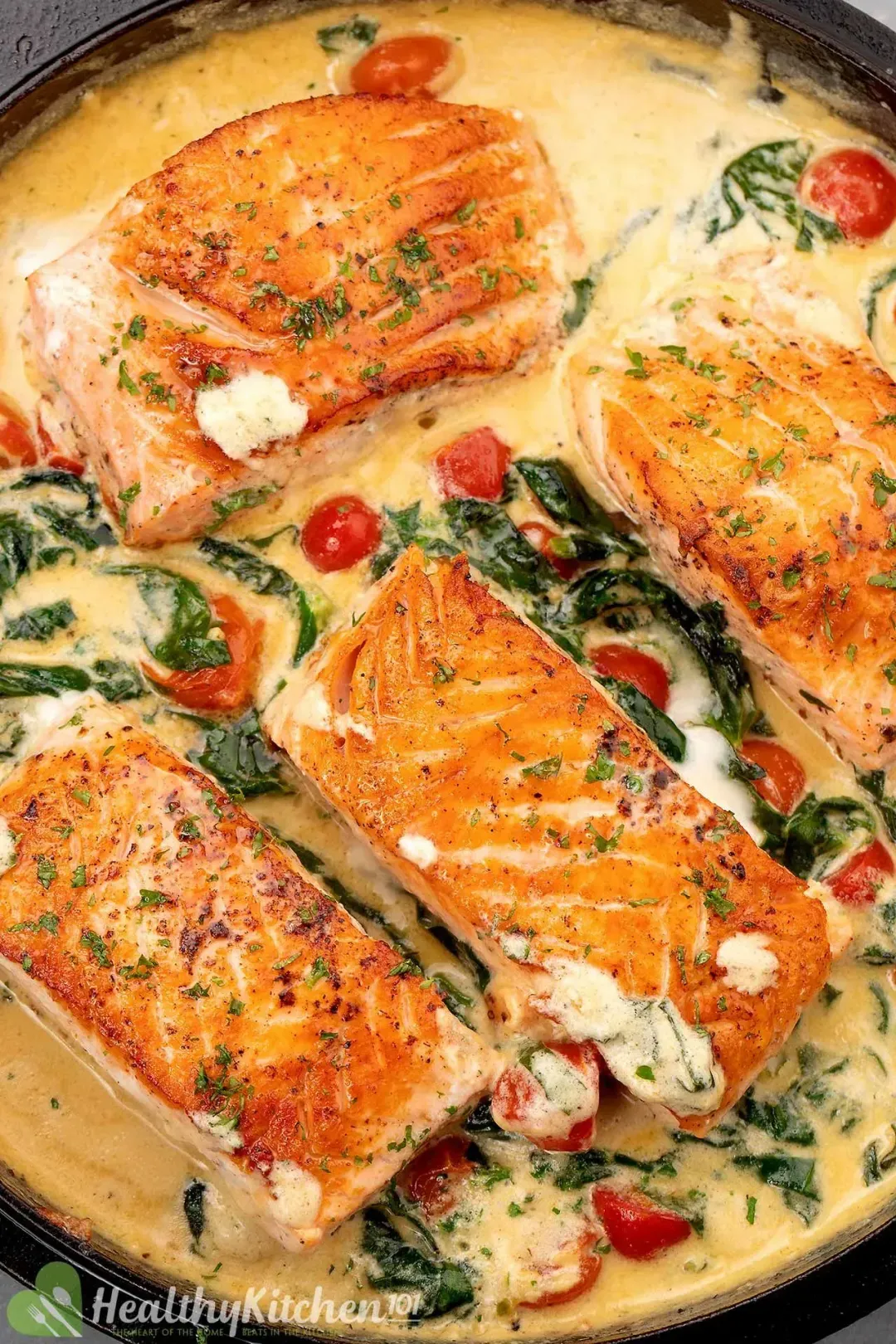 Next Recipe
Italian Salmon Recipes
Italian Salmon Recipes
Writer, Author
Luna Regina is an accomplished writer and author who dedicates her career to empowering home cooks and making cooking effortless for everyone. She is the founder of HealthyKitchen101.com and HealthyRecipes101.com, where she works with her team to develop easy, nutritious recipes and help aspiring cooks choose the right kitchen appliances.
Comments/ Reviews