Salmon has always been a big treat at the dining table, and the fillets are just the best.
You can easily get them fresh or frozen in any grocery store or farmer's market. These lean, fleshy pieces can then be made into a variety of delicious dishes.
And that's what we are here for. We have rounded up these amazing salmon fillet recipes to give you lots of ideas for your next delightful salmon meal.
How to Choose Fillet
First things first, let's look at some easy steps for picking a good salmon fillet from the store.
It's best to go with fresh produce. You just need to remember three things: color, odor, and texture.
If the fillet has a bright and even color, then it's fresh and good. Then, gently press it to test its firmness and see if it snaps back in shape. It shouldn't give off any unpleasant smell as well.
Just avoid those with mushy flesh that smells fishy and starts to change color.
Another tip to keep in mind is choosing the right part of the fish.
We have a whole fish divided into different fillet parts, so if you love to have a rich and buttery flavor with a moist texture, go for the belly. And if you prefer a milder flavor with meatier texture, you can try the tail parts.
Lastly, if you can't buy fresh salmon fillet, you can always opt for flash-frozen ones as well.
Best Salmon Filet Recipes
Now, ready for some fabulous salmon fillet recipes? Let's dive in!
Can You Eat Raw Fillet?
Raw salmon can have an awesome taste to many, but is it safe to eat?
You can choose to have these luscious orange salmon pieces on your plate, but be aware that raw fish may be an environment for parasites, bacteria and other contaminants.
 The elderly, children, pregnant women, and those with a weak stomach or other illnesses should not consume uncooked fish for ultimate safety.
Still, if you love eating raw salmon, as in sushi and sashimi, then make sure it is properly processed. Remember to check for the firmness of the salmon, as well as its color and odor before eating.
Best Ways to Cook
So, if you prefer to have your salmon cooked, let's take a look at some cooking options:
Poaching: Poaching gives you a light, healthy, natural-tasting salmon dish, which pairs beautifully with roasted vegetables and is super simple to make.
Pan-searing: Pan-searing is a great way to give your salmon fillet an ultimate crispy exterior while keeping the center moist and juicy.
Roasting: Roasting helps cook your salmon evenly inside out, making sure that your fillet is perfectly flaky, tender, and well-cooked.
Broiling: Broiling uses the oven just like roasting, but using a higher temperature in a quicker time period. This gives the salmon a nice golden brown surface and a smoky flavor.
Grilling: Grilling is a fantastic way to cook your salmon fillet, giving it a lovely flaky texture and a beautiful charring on top.
How to Prepare
Usually the salmon fillet you buy from the stores have been nicely handled.
However, there may be leftover tiny bones in it, so you can use a tweezer or a needle-nosed plier to pluck them out.
If you buy fillets that still have their skin and flakes on and wish to remove them, then doing it after it has been cooked will be much easier.
After that, rinse your fillets under cold water. If you don't cook it yet, then pat it dry with a paper towel. Store your fillet in a sealed bag or air-tight container in the fridge right away, or freeze them for longer use.
How to Marinate
The quickest and simplest way is to mix lemon juice with salt and pepper and marinade your fillets in it. Feel free to get creative and try with different herbs and sauces as well.
Plus, you can cook your fillets right away after seasoning or marinade them overnight depending on how you love your salmon to taste like.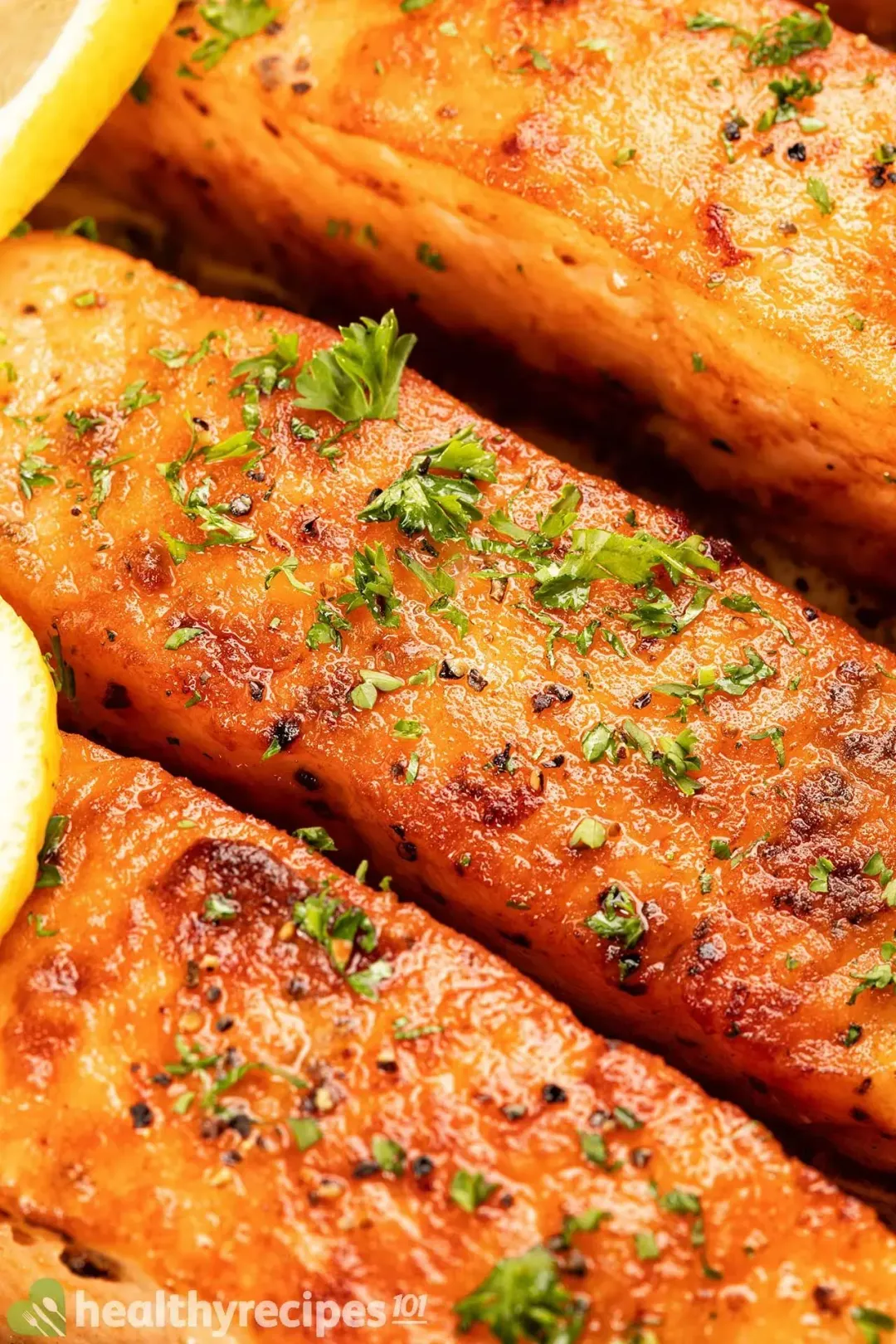 Salmon Fillet Recipes
These salmon fillet recipes will give you lots of flavorful dishes, ready to serve as a light lunch or a hearty dinner.
Ingredients
Directions
Choose a recipe that you like.
Assemble all the essential ingredients.
Follow the instructions to give you incredibly tasty salmon fillet recipe in less than 40 minutes!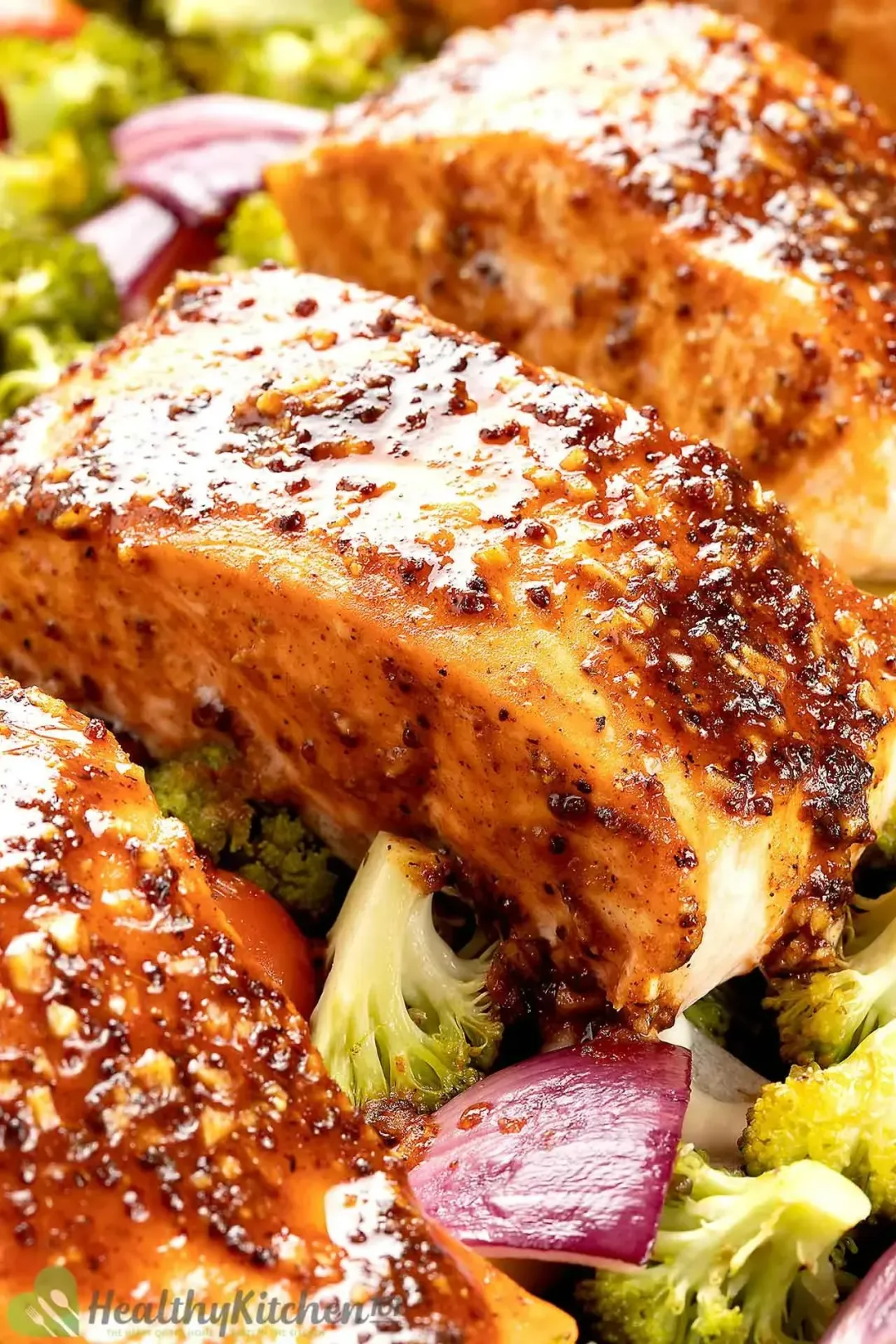 Previous Recipe
Bake Salmon Recipes
Bake Salmon Recipes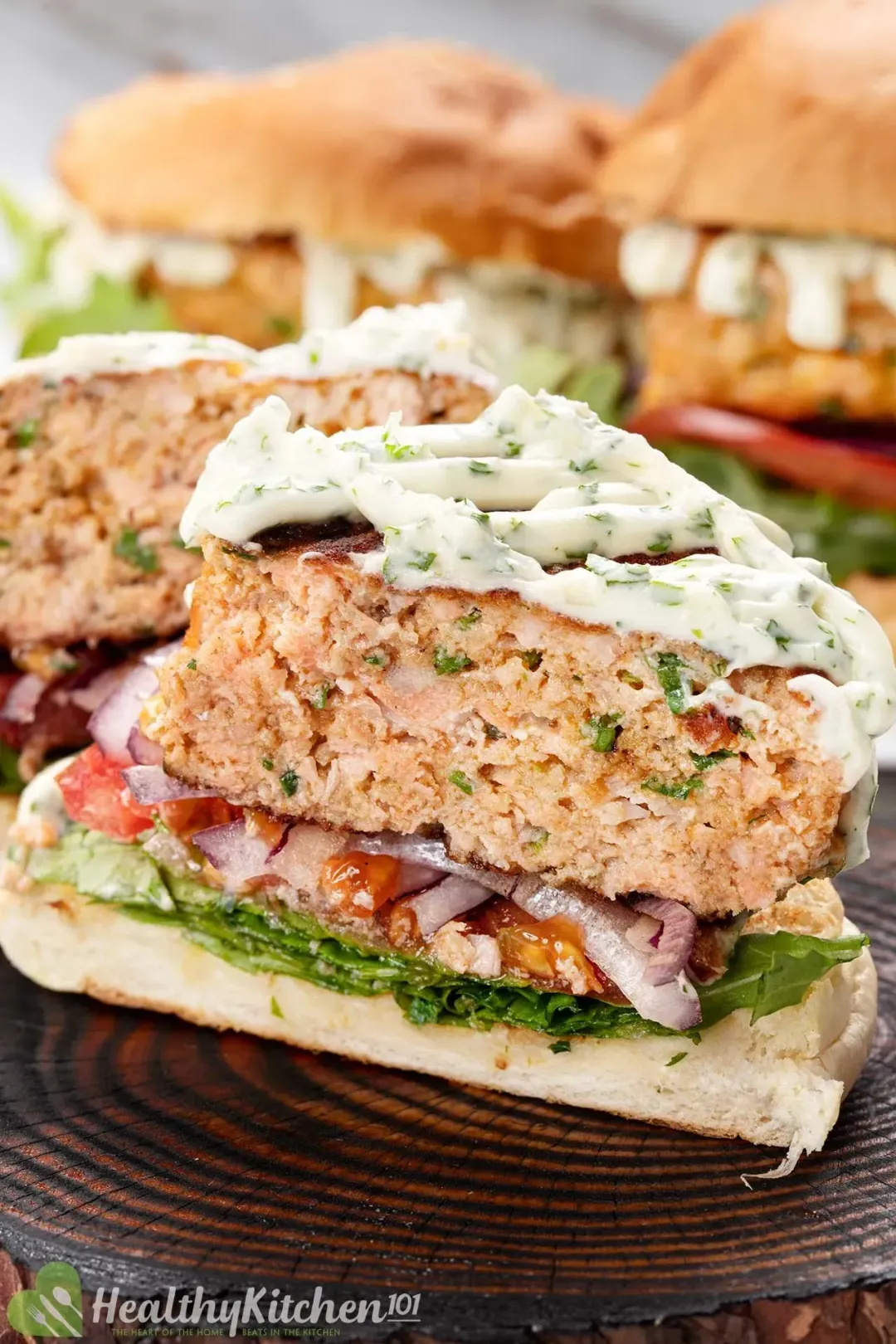 Next Recipe
Salmon Burger Recipes
Salmon Burger Recipes
Writer, Author
Luna Regina is an accomplished writer and author who dedicates her career to empowering home cooks and making cooking effortless for everyone. She is the founder of HealthyKitchen101.com and HealthyRecipes101.com, where she works with her team to develop easy, nutritious recipes and help aspiring cooks choose the right kitchen appliances.
Comments/ Reviews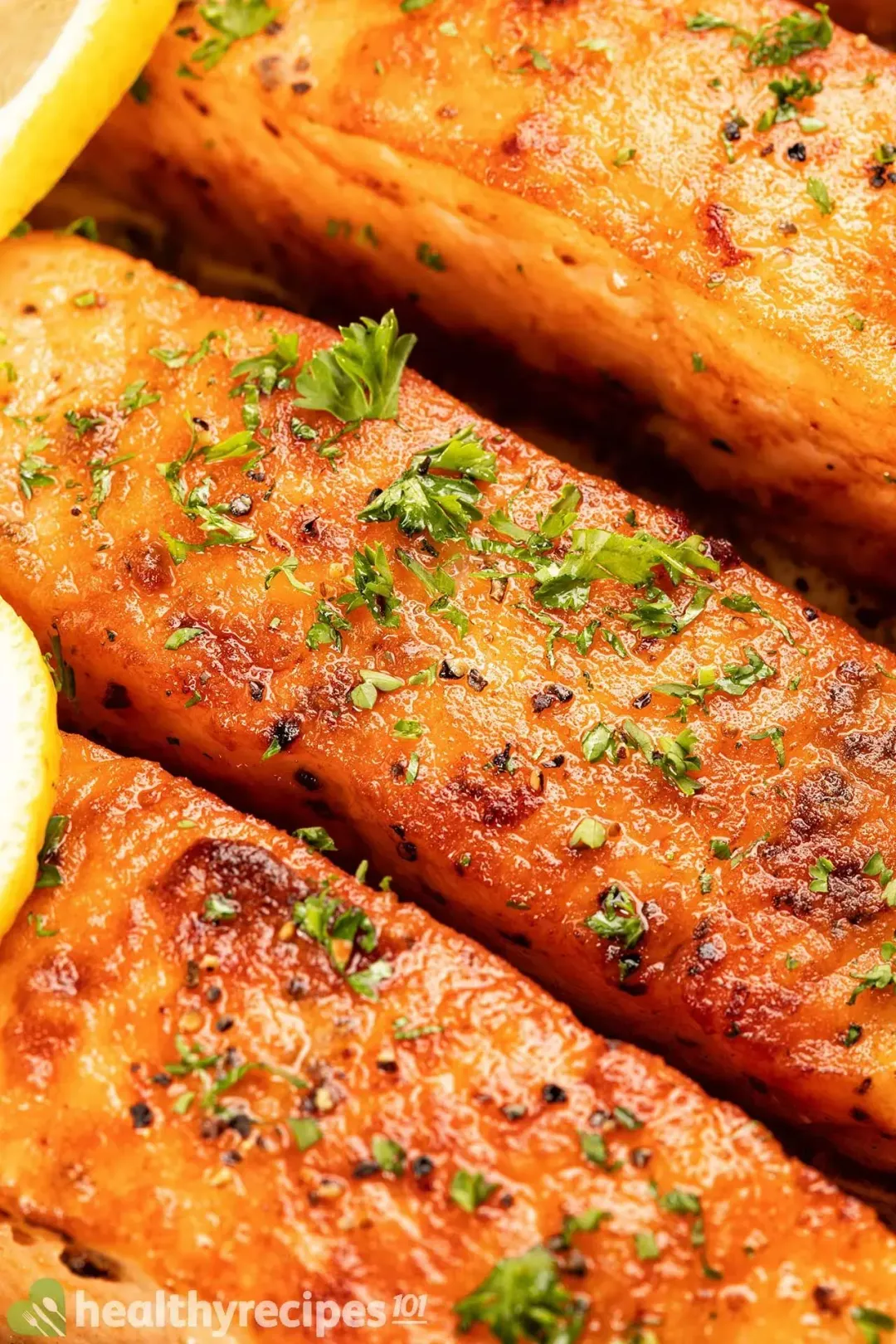 Love crispy skin salmon. Easy-to-cook, perfect for a healthy meal any time of the day.