These salmon patties recipes will spice up your dinner routine.
Assuming Americans love burgers could be seen as stereotyping, but then again, it's hard not to love them. Sandwiched between two soft burger buns is a ground beef mixture pound flat, made into patties, and seared/grilled to brown. They may have originated as a means to use up tough beef cuts, but they soon won over our hearts thanks to their unique properties:
They can be evenly seasoned inside-out.
Their texture can be made dense or light, depending on the maker's preference.
They can also be mixed with chunks of garlic, onion, mushrooms, or whatever ingredient the maker desires. The joy of finding these little surprises is very much worth the effort.
This brilliant way of using beef inspired us to come up with these salmon patties recipes. The fish's flesh itself is already delicious but tastes even better when seasoned both inside and out, and with little surprises hidden behind the brown crust. Every bite will produce a medley of flavors, and the first will be just as delicious as the last.
If you find yourself bored with the usual meal options, salmon patties are just the thing to make.
Best Ways to Cook
When your patties are nicely formed, they can be simply seared over medium-high heat in a non-stick skillet. Searing is a simple way to cook foods and get a beautiful brown crust, fast. That crust adds a depth of flavor to not just patties, but also any food you have in mind.
For those who are more into grill marks, a grill pan will do the trick. The inside will also come out similarly juicy, and it's just more convenient to use compared to an actual grill.
If you're feeding a crowd, you can cook multiple patties at once in the oven. They will come out perfectly cooked every time and all you have to do is slide them in and wait. Not feeding a crowd and short on time? Cook them in the air fryer instead.
Salmon Patties Recipes
Because there are many factors at play, we suggest relying on tested recipes, which we've gathered right here for you:
Can You Use Canned Salmon?
Drained canned salmon will work just as well as freshly cooked salmon. But since our recipes call for lots of salmon, fresh salmon filets will be more convenient to take home than lots of canned salmon.
How to Keep Patties From Falling Apart
Different from beef patties, these are made from cooked salmon flakes, which don't naturally bond. They require a binder to 'glue' the meat together.
The most commonly used binding mixture is eggs and flour, and they must be used at the correct ratio. More eggs than necessary can make the patty too wet to work with, and more flour can make the texture mealy. Avoid adding too much of the watery ingredients like onions because too much moisture can dilute and neutralize the binder as well.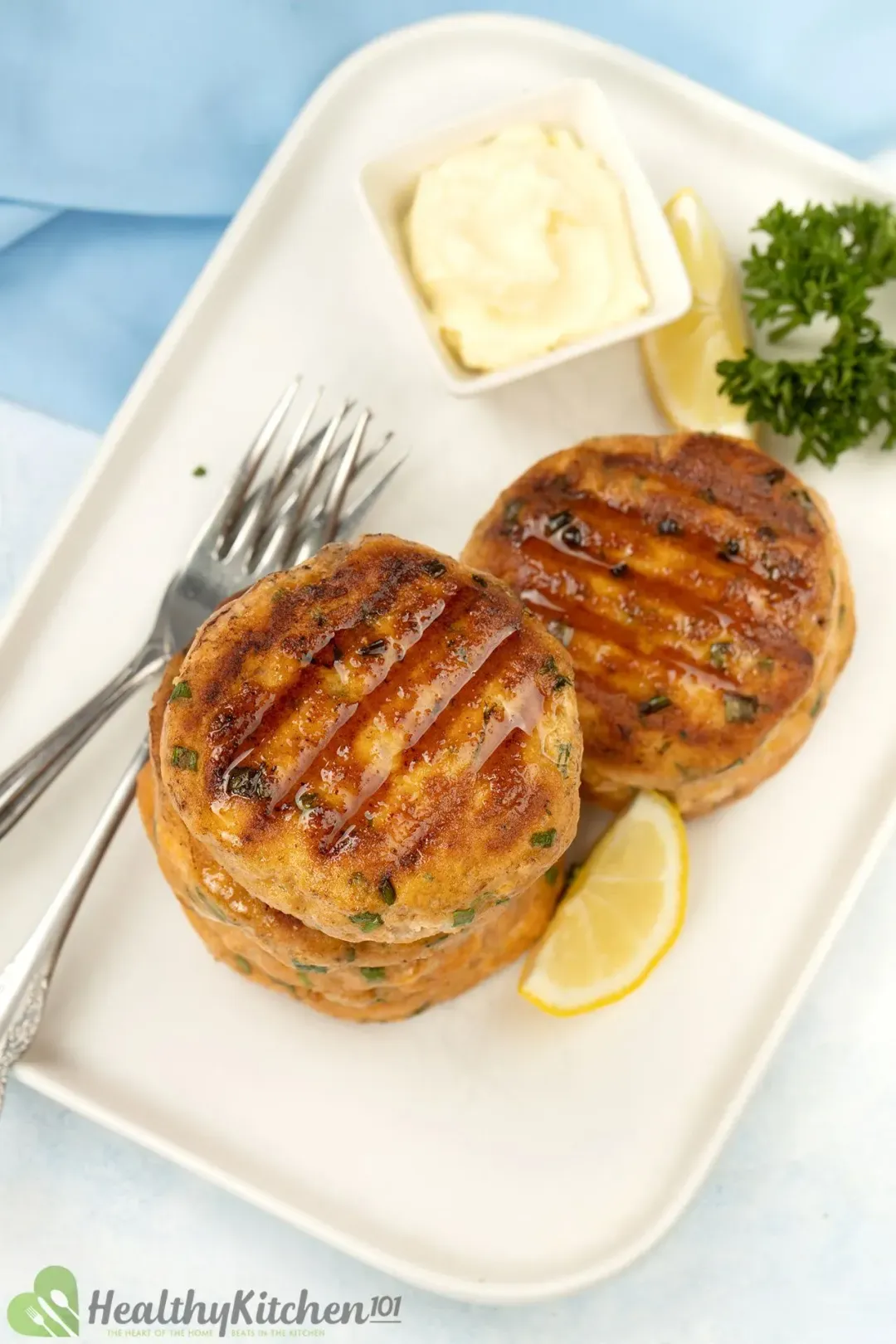 Salmon Patties Recipes
These salmon patties recipes will help you make versatile fish patties that go perfectly well with burger buns, roasted veg, or some cooked pasta on the side. They're surely packed with flavors.
Ingredients
Directions
Pick your favorite recipe.
Gather the ingredients.
Follow the instructions to give you incredibly tasty salmon patties dishes ready in less than 30 minutes!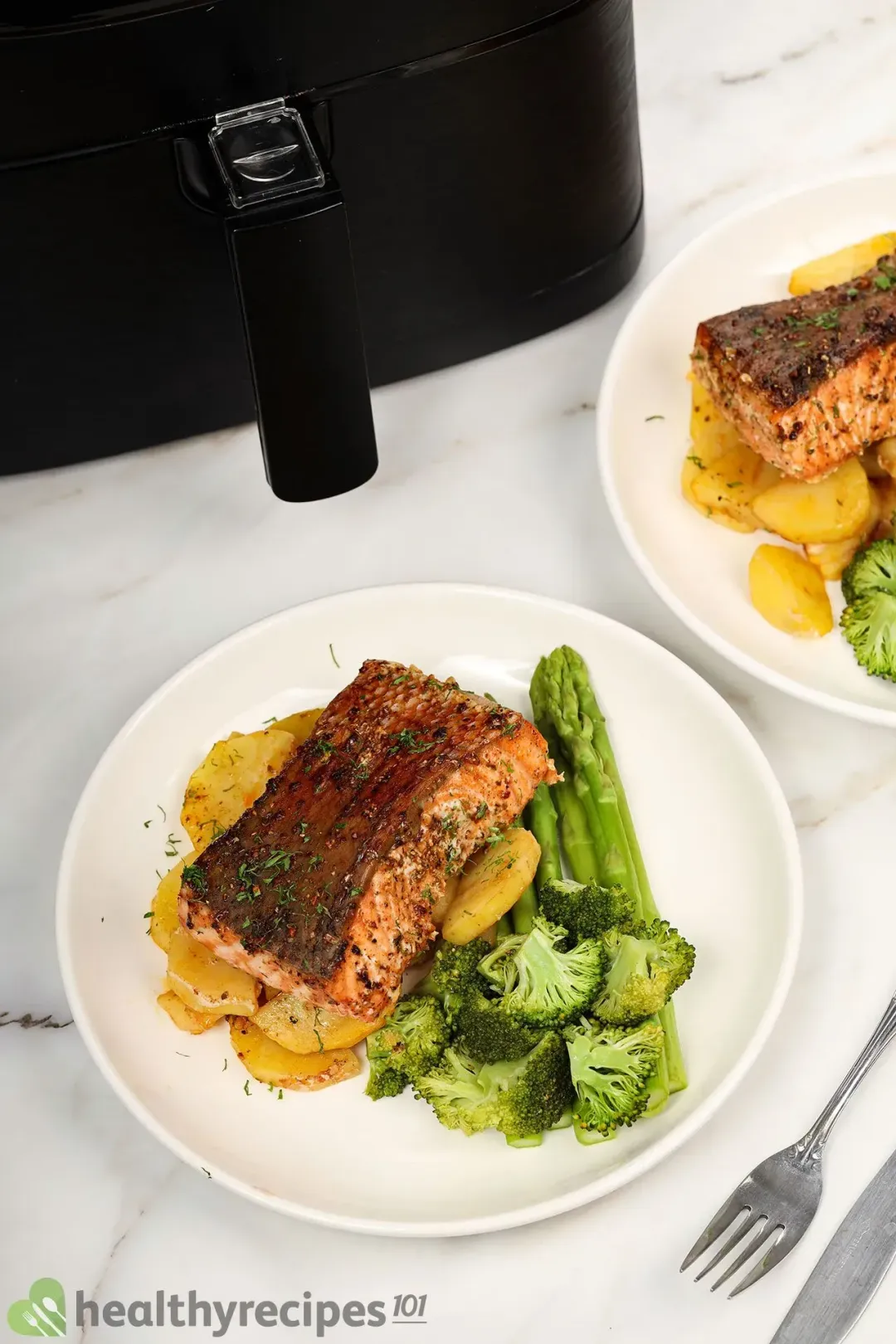 Previous Recipe
Air Fryer Salmon Recipes
Air Fryer Salmon Recipes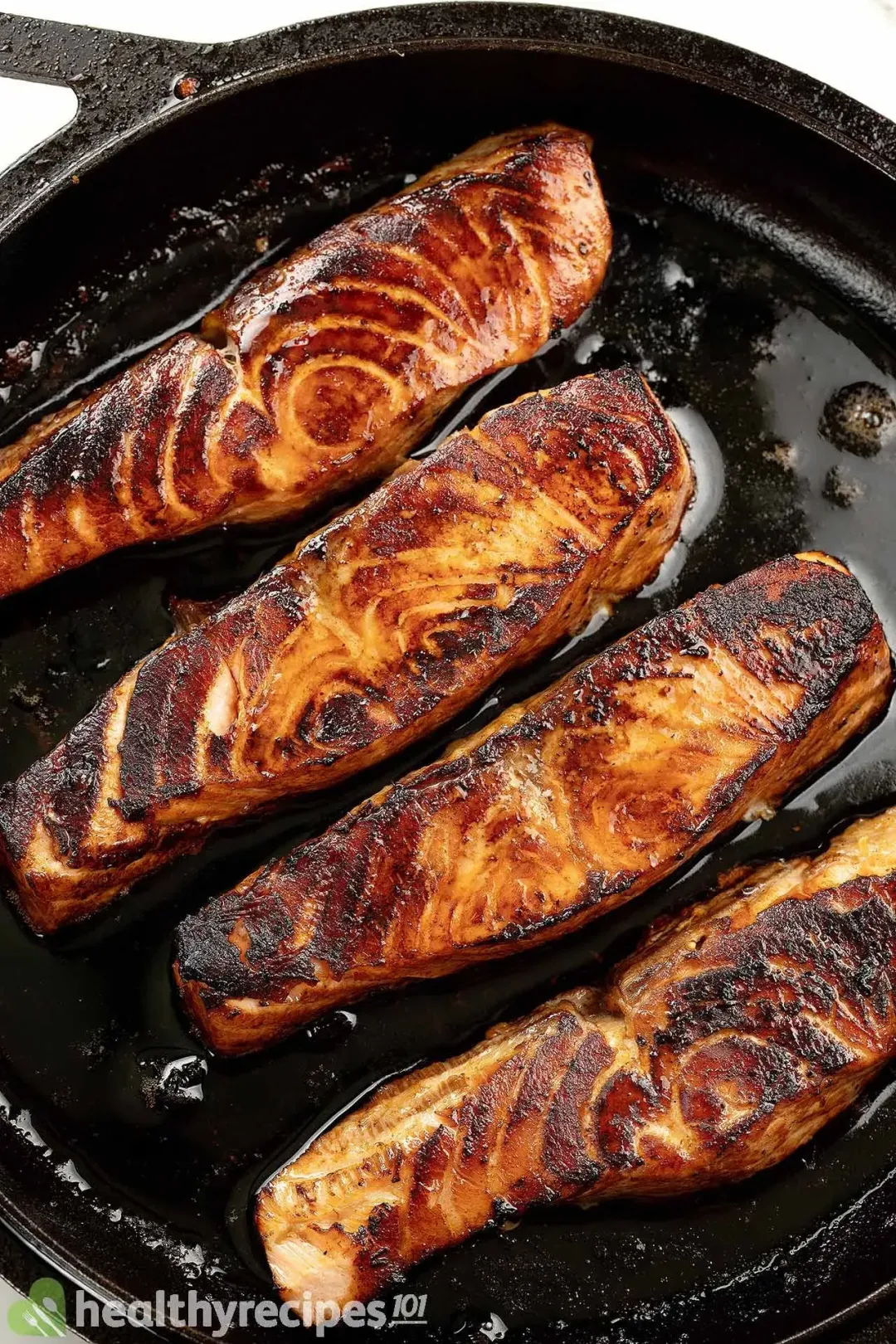 Next Recipe
Easy Salmon Recipes
Easy Salmon Recipes
Writer, Author
Luna Regina is an accomplished writer and author who dedicates her career to empowering home cooks and making cooking effortless for everyone. She is the founder of HealthyKitchen101.com and HealthyRecipes101.com, where she works with her team to develop easy, nutritious recipes and help aspiring cooks choose the right kitchen appliances.
Comments/ Reviews