Our pan salmon recipes list includes flavorful dishes that require little effort. Using only a pan, they give you delicious salmon with crispy skin and buttery-soft, tender meat. With a simple switch-up of ingredients and cooking methods, you can create dishes with distinct flavors to alternate and explore when you prepare your meals.
Is It Healthy to Fry Salmon?
Frying in general may not be the healthiest cooking method as it uses a certain amount of fat to cook food. This leads to certain health risks such as high cholesterol, type 2 diabetes, and heart disease when consuming fried food. 
However, as you cook salmon at home, you can make adjustments to crucial elements that might make the food healthier to eat. Starting with the specific methods, pan-frying is considered to be better than deep-frying as it uses a smaller amount of cooking oil.
The use of oil also has a significant impact. Refined olive oil is considered to be one of the best options for pan-frying as it contains heat-stable monounsaturated fats and is resistant to oxidative damage. Avocado oil, with its high smoke point and healthy fats, is another good choice.
Check Out Our Best Pan Salmon Recipes
These recipes can be made in a cinch but they carry flavors that rival restaurant dishes. Take a look at our list to learn all the different and exciting ways to cook salmon on a pan.
The Best Tips for Cooking Salmon on a Pan 
Salmon can sometimes be fickle and tricky to work with, especially when it comes to high-heat cooking methods. Here are some helpful tips to keep in mind when cooking salmon on a pan.
A nonstick skillet, a sauté pan, or something that's wide in diameter is usually preferred. These types of pans can give you enough space to avoid overcrowding and ensure that heat is distributed evenly amongst the pieces. 
Before you start cooking, make sure you pat-dry your salmon with paper towels. Dry meat responds better to hot oil and can maintain a delicate texture while also staying juicy and tender. 
The salmon's tender meat can stick to the pan very quickly and becomes crumbly if you leave it on the pan for too long. A simple way to prevent this is by ensuring the pan is reasonably hot with enough fat that will quickly heat up the skin as soon as you drop the fish onto the pan. You should hold the fish in place in the first couple of minutes to shape the fillets and cook the bottom layers evenly. 
Keep the Temperature Steady
Temperature plays a crucial role when it comes to cooking salmon. Once you have preheated the pan, reduce the heat right away so you don't overcook and shrink the skin. 
The most efficient way to prevent your salmon from drying out is by lifting it off the heat the minute it's done. This can be achieved with the simple use of a heat thermometer or checking for flakiness with a fork
Cook With the Skin-side Down
The majority of the salmon cooking time should be cooked with the skin-side down. This gives it a crispy and perfectly browned exterior while keeping the meat perfectly tender. Flip it over once you notice most of the flesh has turned opaque pink-white and briefly cook the other side. 
What to Serve With Pan-Cooked Salmon
No matter the method, pan salmon has a delightful, savory taste that's not too overwhelming. This gives you an endless variety of dishes to serve with it.
Simple but effective, a good bowl of salad is a no-brainer when it comes to side dishes. You can go for bright salads topped with slightly acidic and zesty dressings like apple or lemon to complement the salmon.
Roasted vegetables, French fries, sautéed mushrooms, or even grilled corn can make great companions to a savory plate of pan-fried salmon. 
Make an easy, filling meal by boiling some extra pasta. You can make a separate sauce to serve with the pasta or simply eat it with the cooked salmon. Either way, it's an effortless main dish for your busy dinner nights.
With its crispy skin that perfectly contrasts with tender and flavorful meat, these dishes are a salmon lover's dream come true. From salad to pasta, our list of pan salmon recipes has something for everyone. Make them a part of your menu and never worry about a boring meal again.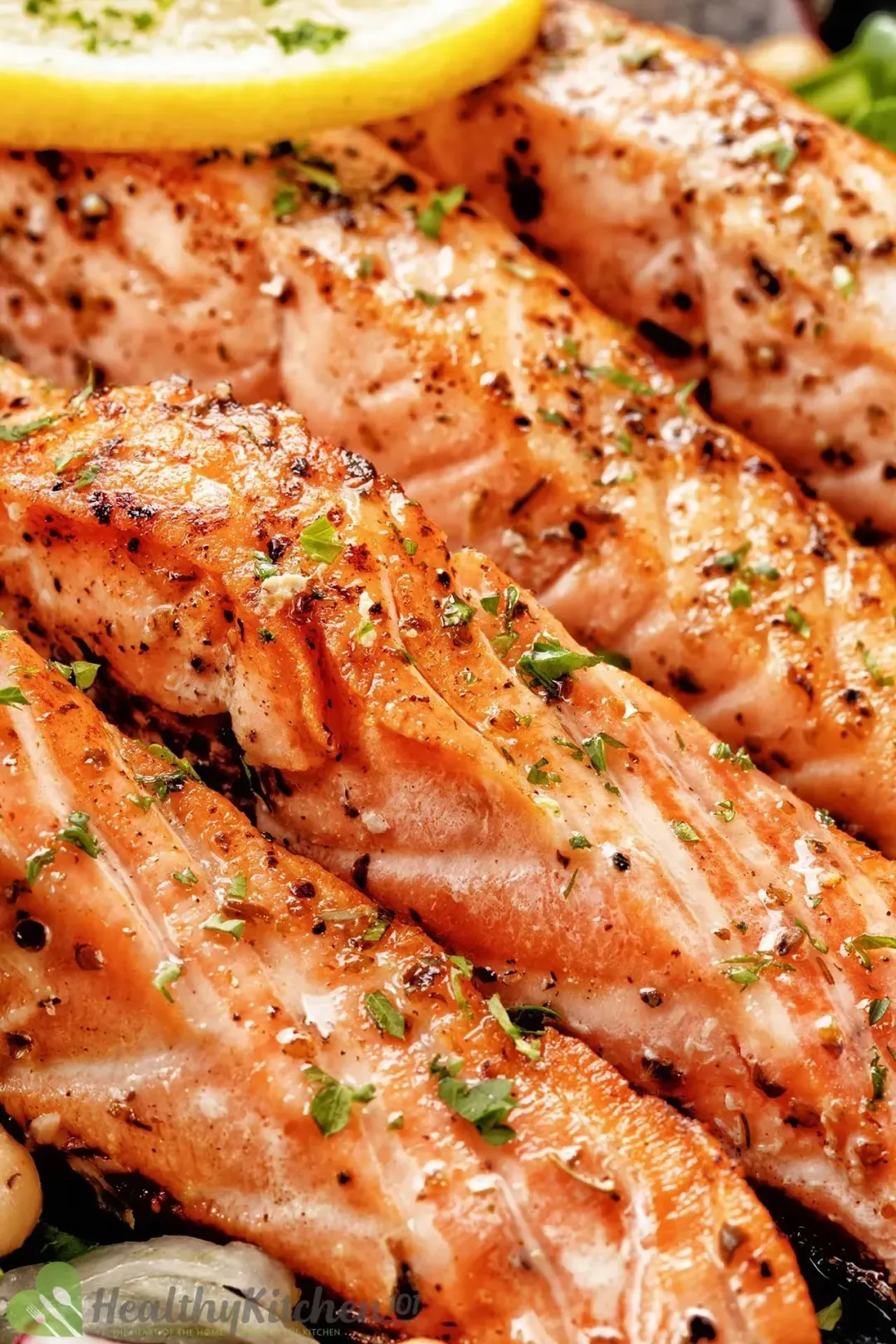 The Best Pan Salmon Recipes
Looking for simple and easy-to-prepare salmon dishes? Check out our list of pan-fried salmon recipes for suggestions to put together a quick meal.
Ingredients
Directions
Pick your favorite recipe.
Gather the ingredients.
Follow the instructions to give you incredibly tasty pan-fried salmon dishes ready in less than an hour!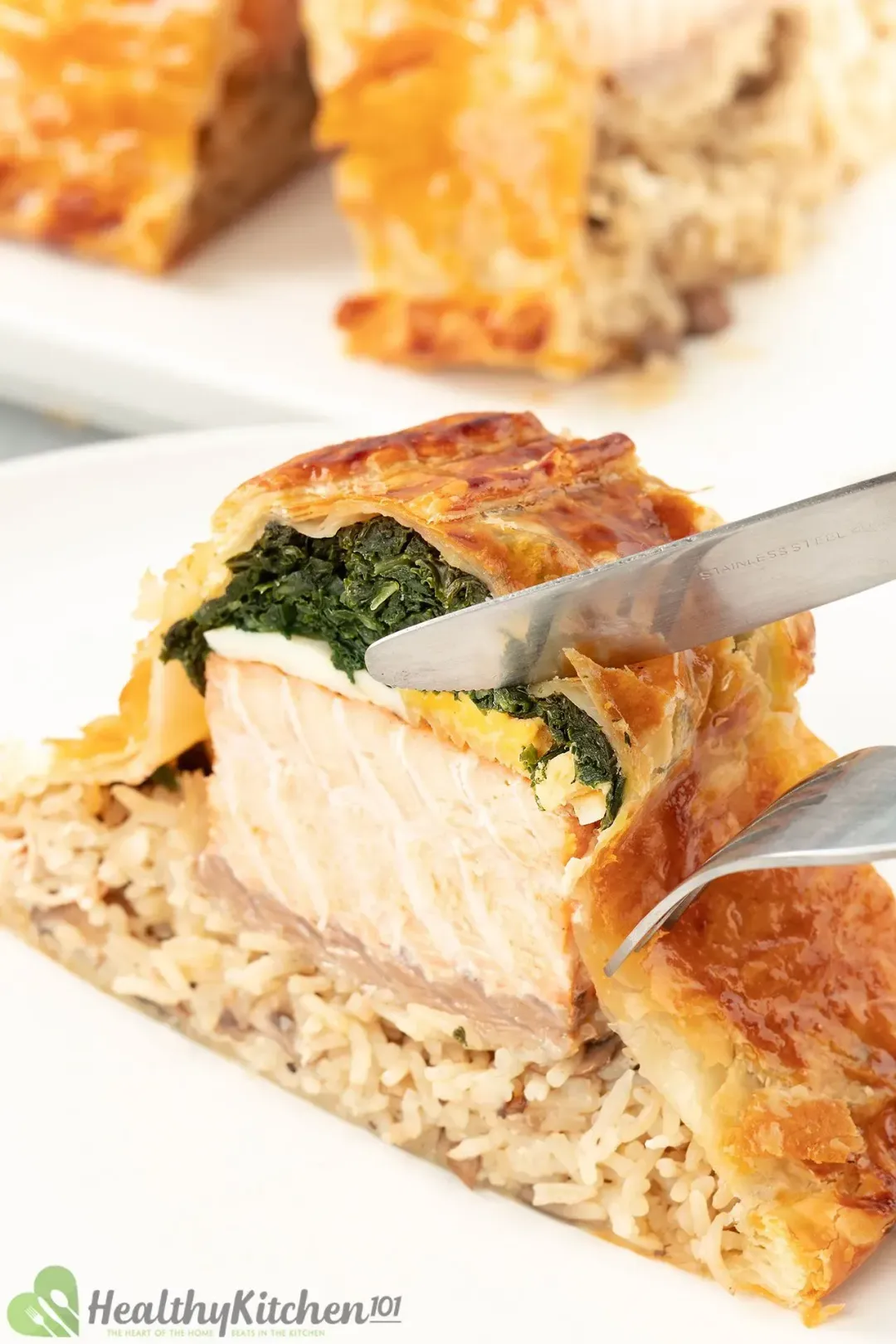 Previous Recipe
Fancy Salmon Recipes
Fancy Salmon Recipes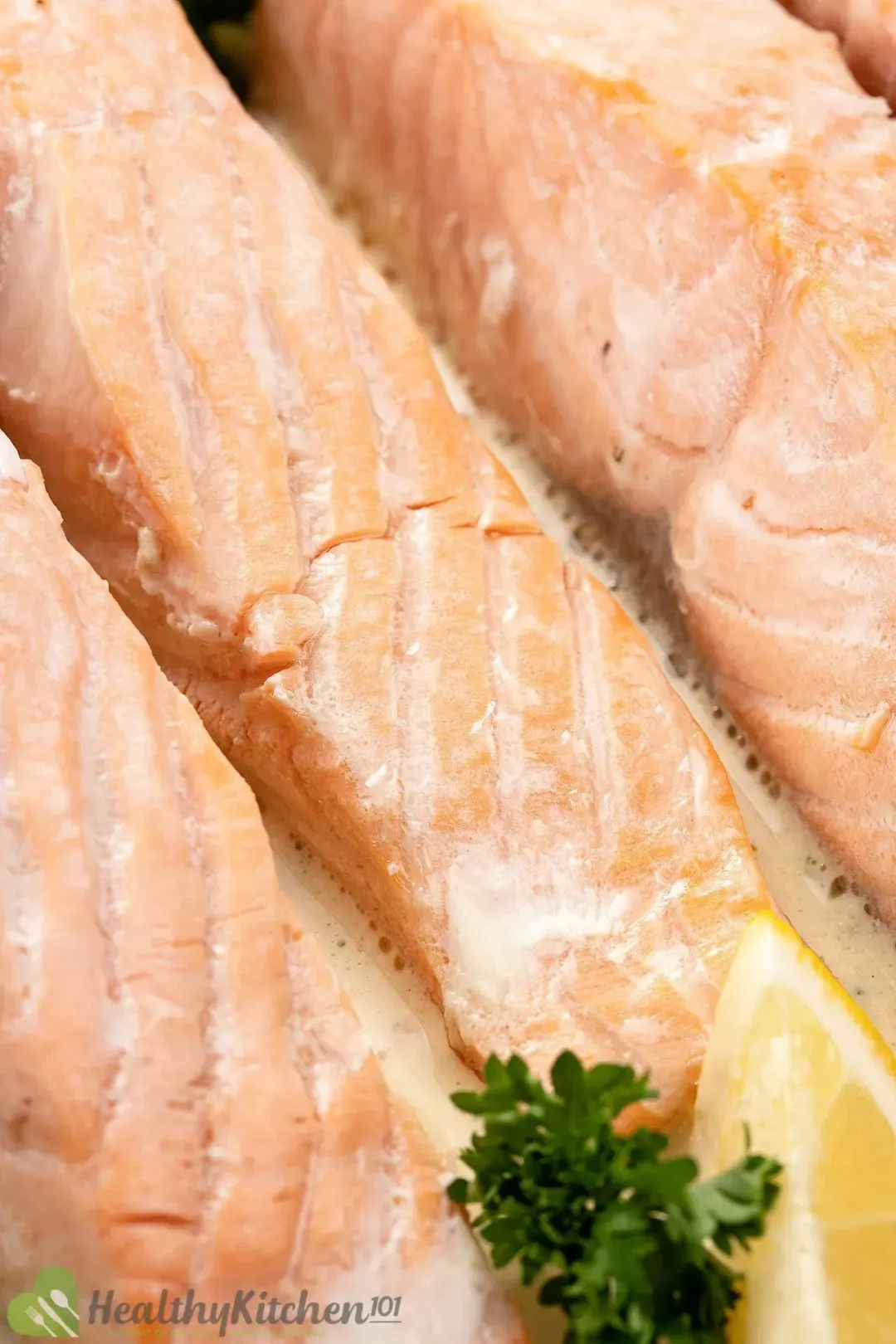 Next Recipe
Poached Salmon Recipes
Poached Salmon Recipes
Writer, Author
Luna Regina is an accomplished writer and author who dedicates her career to empowering home cooks and making cooking effortless for everyone. She is the founder of HealthyKitchen101.com and HealthyRecipes101.com, where she works with her team to develop easy, nutritious recipes and help aspiring cooks choose the right kitchen appliances.
Comments/ Reviews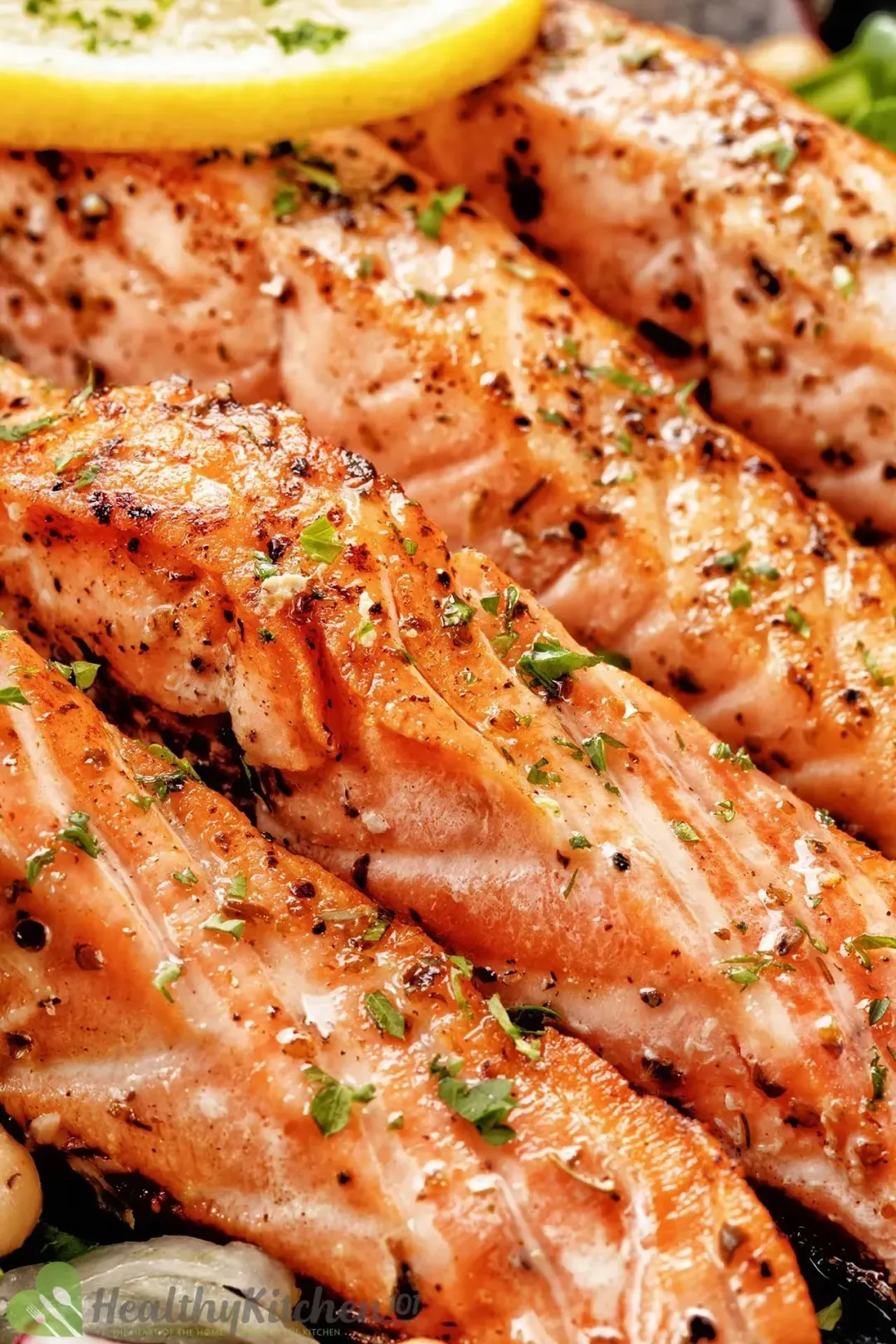 Easy to make and packed with flavor. Whether you prefer it spicy or sweet, there's a recipe for everyone to enjoy.