These grilled salmon recipes will help you create beautiful and tasty salmon dishes. However, placing delicate salmon on a burning hot grill requires some extra preparation.
Read on as we give you some tips and tricks and recommend some incredible recipes in the process.
Is It Better to Grill Salmon in Foil?
Placing salmon directly on the grill may be risky at first glance, since the delicate fish may burn. Don't worry though, salmon can be grilled directly with no problem. If you want to be sure, there is another way for you to protect it from the flame.
Wrapping salmon in a foil pocket prevents the fish from sticking to the grill and keeps its moisture intact. Technically, you're creating a barrier for the salmon from the grill and keeping everything locked in.
However, there are some potential problems concerning aluminum. You may have already consumed aluminum in your meals. 
Cooking food wrapped in aluminum foil may increase your aluminum content, which may lead to some health concerns.
Best Grilled Salmon Recipes
Fire up that grill and give these grilled salmon recipes a shot.
1 of 3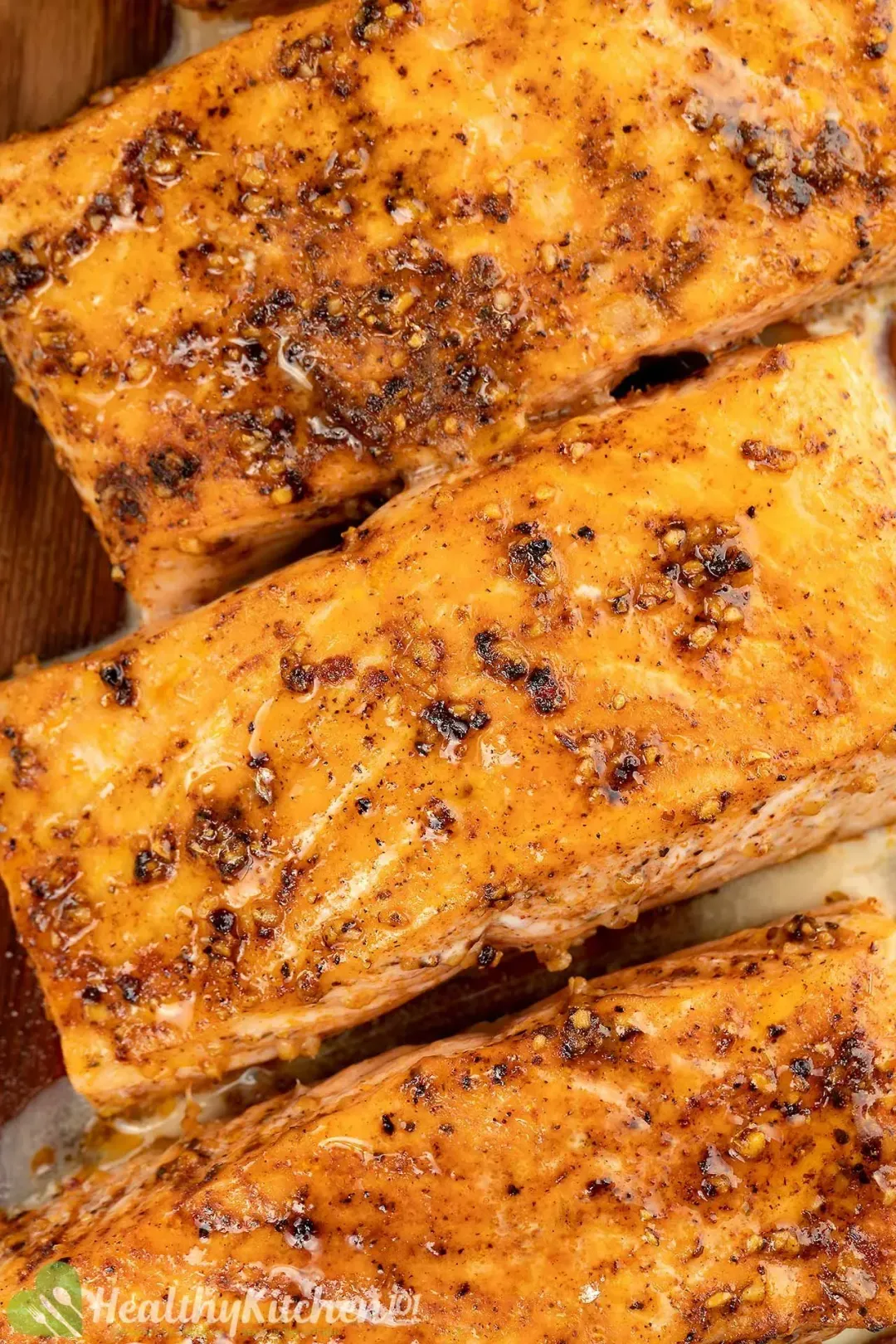 1 of 3
Cedar Plank Salmon Recipe
This Cedar Plank Salmon recipe is a quick way to make your meal special. It's the scented board, the smokey aroma, and the elegant browned filet display that are enough to adorn the atmosphere. All this before biting into the Italian-seasoned salmon to seal the deal on an exceptional seafood treat.
Get the
recipe
.
2 of 3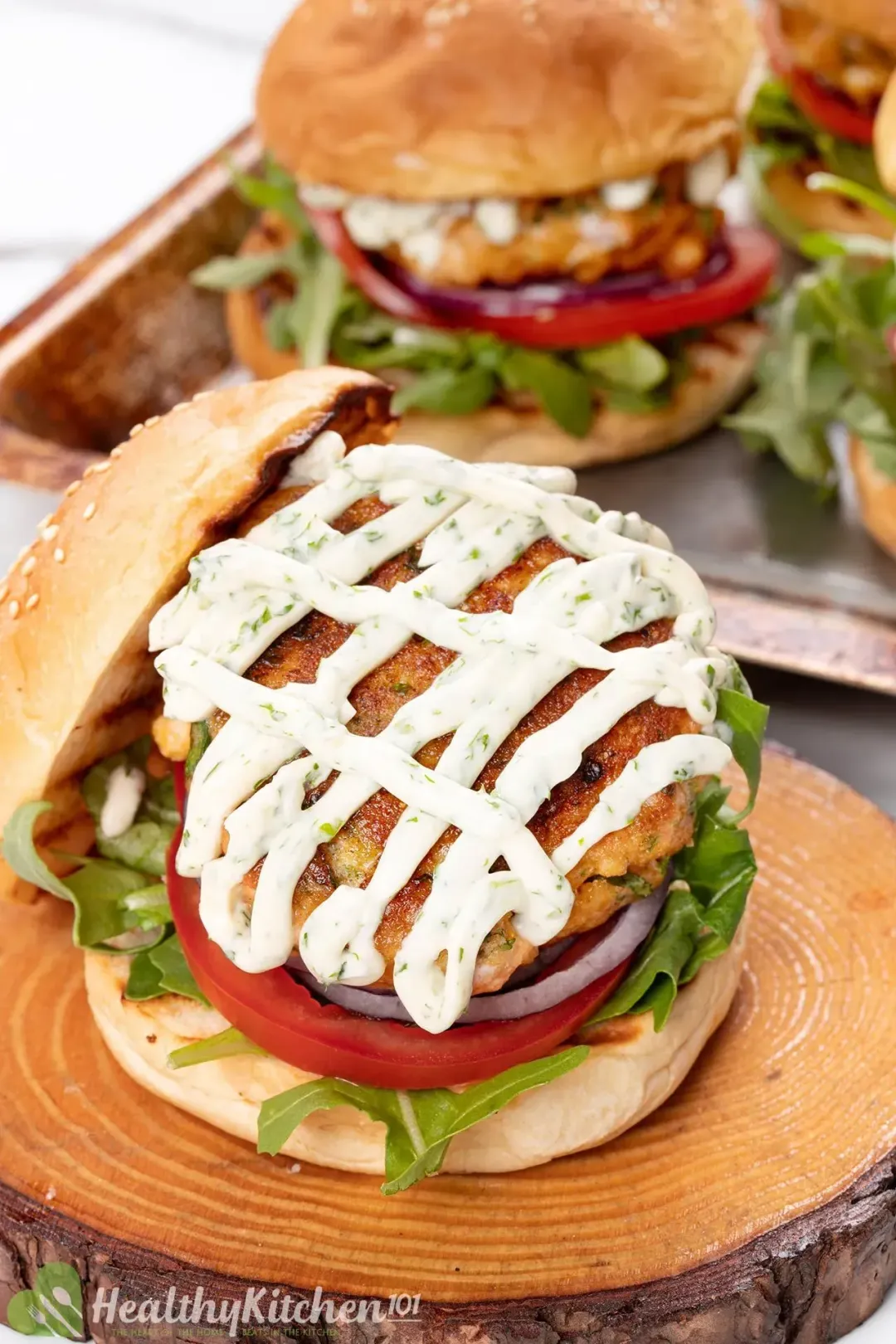 1 of 3
Pan-seared Salmon Burger Recipe
Who needs fast food when you have a Pan-seared Salmon Burger that's so good you'll forget it's healthy? Everything you want in a tantalizing, guilt-inducing meal is packed into each of these chunky patties, but with significantly more nutrients. What's more, all this on a budget that will keep you from overspending.
Get the
recipe
.
3 of 3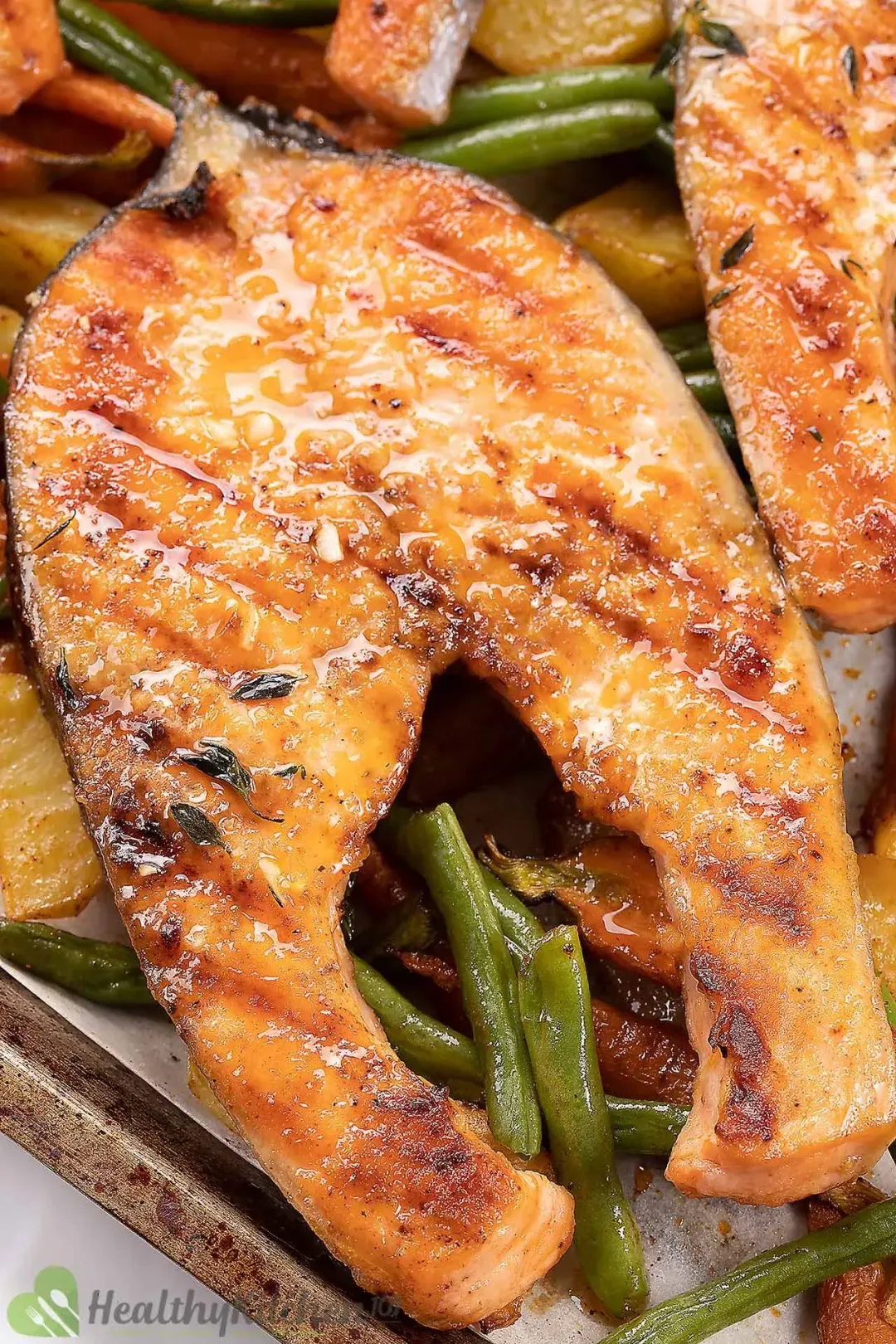 1 of 3
Salmon Steak Recipe
A juicy filet served with baked potatoes and carrots, this Salmon Steak is guaranteed to be a hit with the entire family. It's everything you want on a laid-back afternoon: buttery and crunchy, with a wine sauce sharp enough to brighten up the meal. Salmon would sue to be cooked and served this way.
Get the
recipe
.
How to Marinate Salmon for Grilling
Marinating salmon is not mandatory, but it can add extra flavors to that delectable flesh. Many herbs, spices, and condiments go well with salmon.
Salt and pepper is a classic and light seasoning combo that lets the fish shine naturally. Chili powder, paprika, garlic powder, blackened seasoning, soy sauce, or mustard can be interesting choices if you want more unique flavors.
Fresh herbs will add another layer of flavor to salmon. Basil, parsley, or rosemary are all compatible with salmon.
Salmon is very versatile, so don't hesitate to experiment and add your favorite seasoning. 
Marinating salmon is easy. We recommend letting the salmon marinate for 3-24 hours in the fridge, allowing the fish to absorb all the different flavors.
You should take it out of the fridge 30 minutes before cooking, drain the excess marinade, and prepare for grilling.
Tips for the Best Grilled Salmon
Cleaning the food residue should be the first thing you do if you use a charcoal grill.
Once cleaned, you should oil your grill lightly to prevent sticking and protect the grill from rusting.
Next, preheat the grill. If you use charcoal, place the coals on one side of the grill. For a gas grill, turn the burner on one side to high and the other to low. Close the lid and preheat the grill to 500°F. Remember to keep the vents open on charcoal grills for air circulation.
Do you flip salmon on the grill?
Yes, you do. A flexible spatula is good for flipping salmon, as it slips under the fish easily without tearing the flesh or skin.
How long should salmon be cooked on a grill?
Start by placing the salmon skin-side down on the hot area then sear for 6-8 minutes.
Flip the salmon and transfer it to the low heat area. Cook for 2-4 more minutes. If the fish still sticks to the grill, give it 1-2 more minutes before flipping.
Salmon cooks quickly on the grill, so you should pay close attention. It takes around 10-12 minutes to cook perfectly. 
How do you keep fish from sticking to the grill?
Using aluminum foil is an excellent way to prevent this, but you sacrifice the flavorful grill marks.
Oil is the answer to this problem. Aside from oiling the grill as mentioned above, rub the salmon with a light coat of oil. Doing so protects salmon from sticking and helps create a crispy exterior for the fish.
How do you tell if grilled salmon is done?
Salmon's cooking time will depend on its thickness, so there isn't a fixed number.
You can see when salmon is done based on its appearance. If the salmon is opaque inside and the flesh is separated easily with a fork, your salmon is cooked perfectly.
However, the best way to be sure is to check the temperature. The magic number is 145°F, according to the FDA.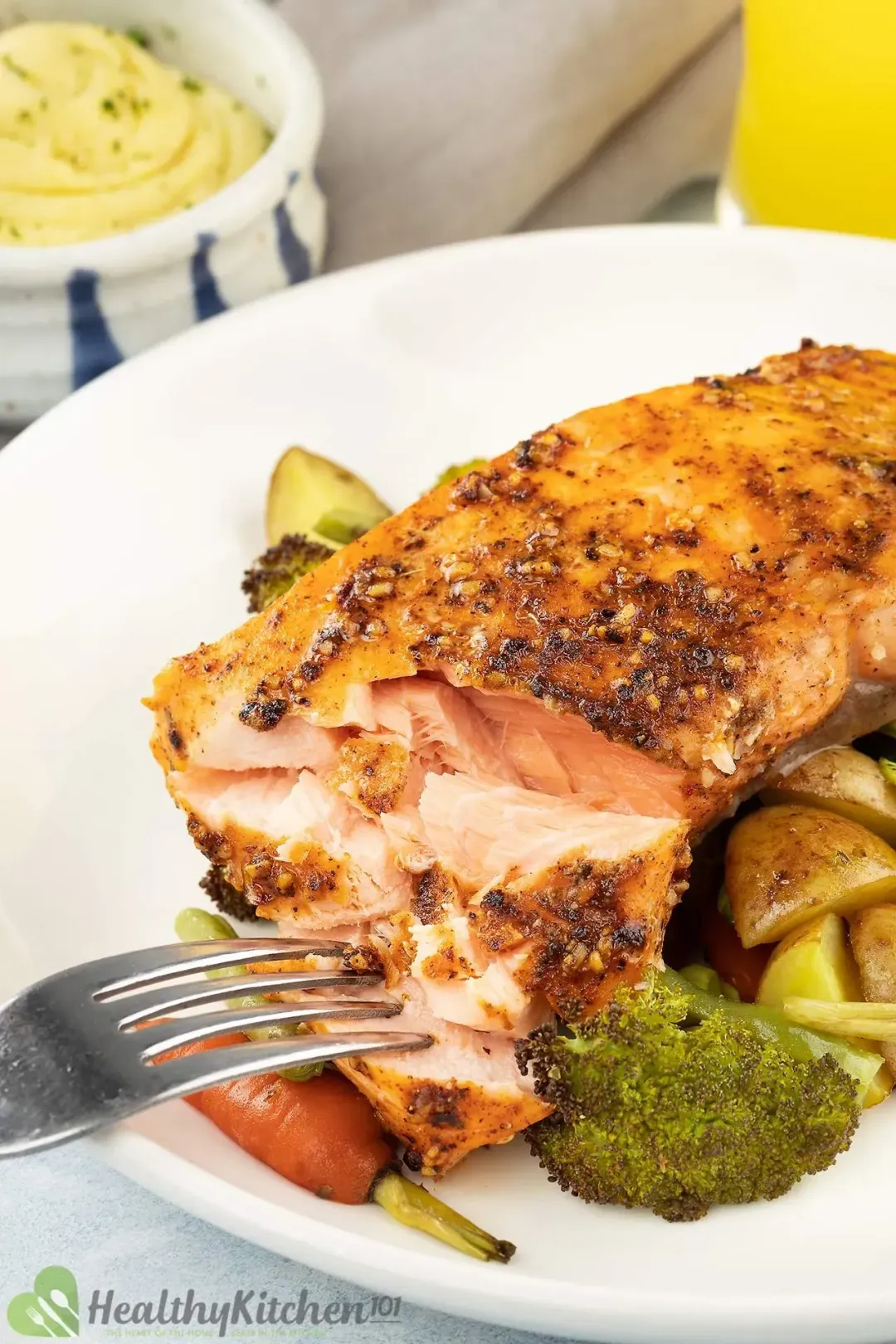 Grilled Salmon Recipes
Today we're going to talk about how to master these beautiful grilled salmon recipes.
Ingredients
Directions
Choose a recipe that you like.
Gather the ingredients.
Follow the instructions to give you incredibly tasty grilled salmon in less than 45 minutes!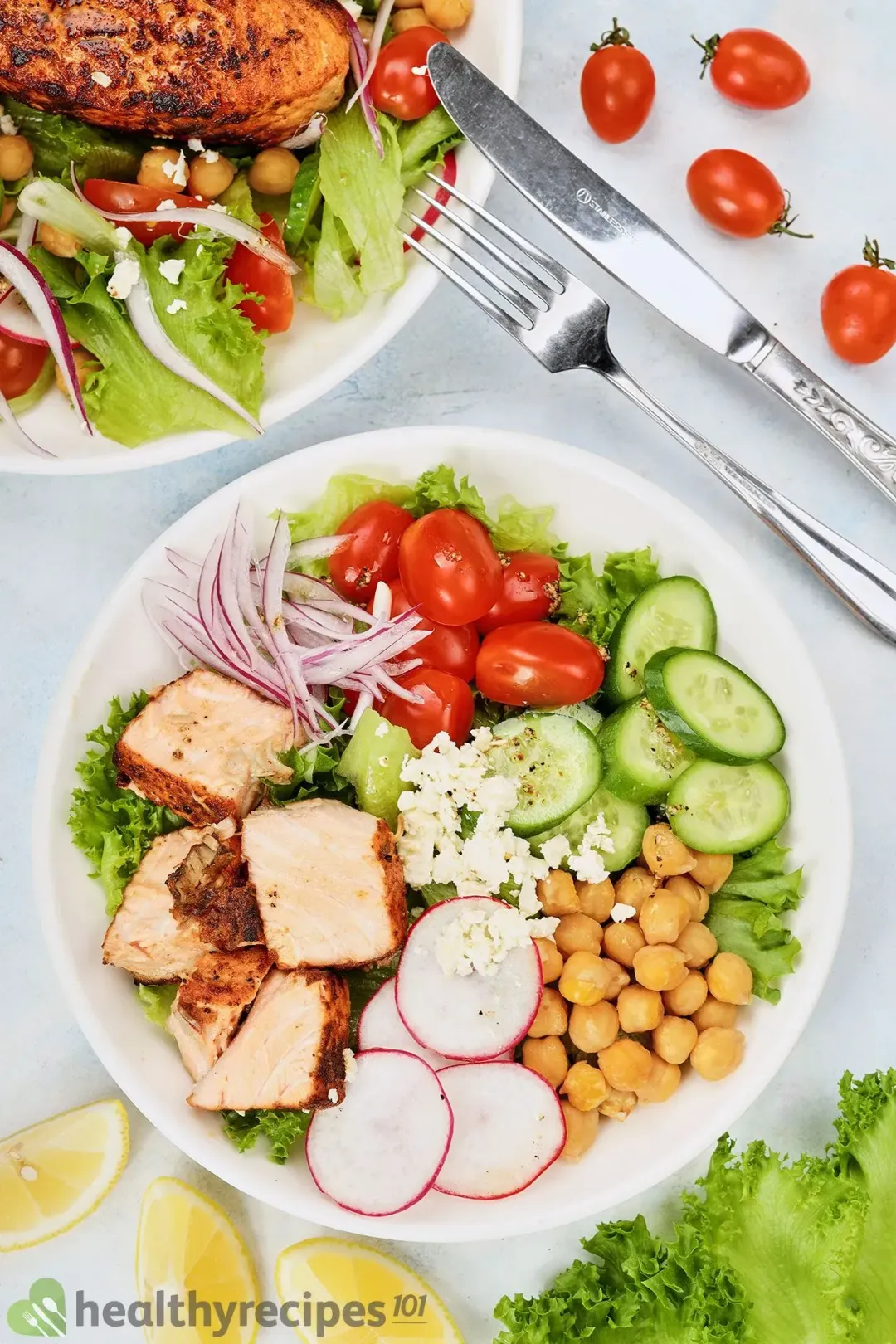 Previous Recipe
Salmon Salad Recipes
Salmon Salad Recipes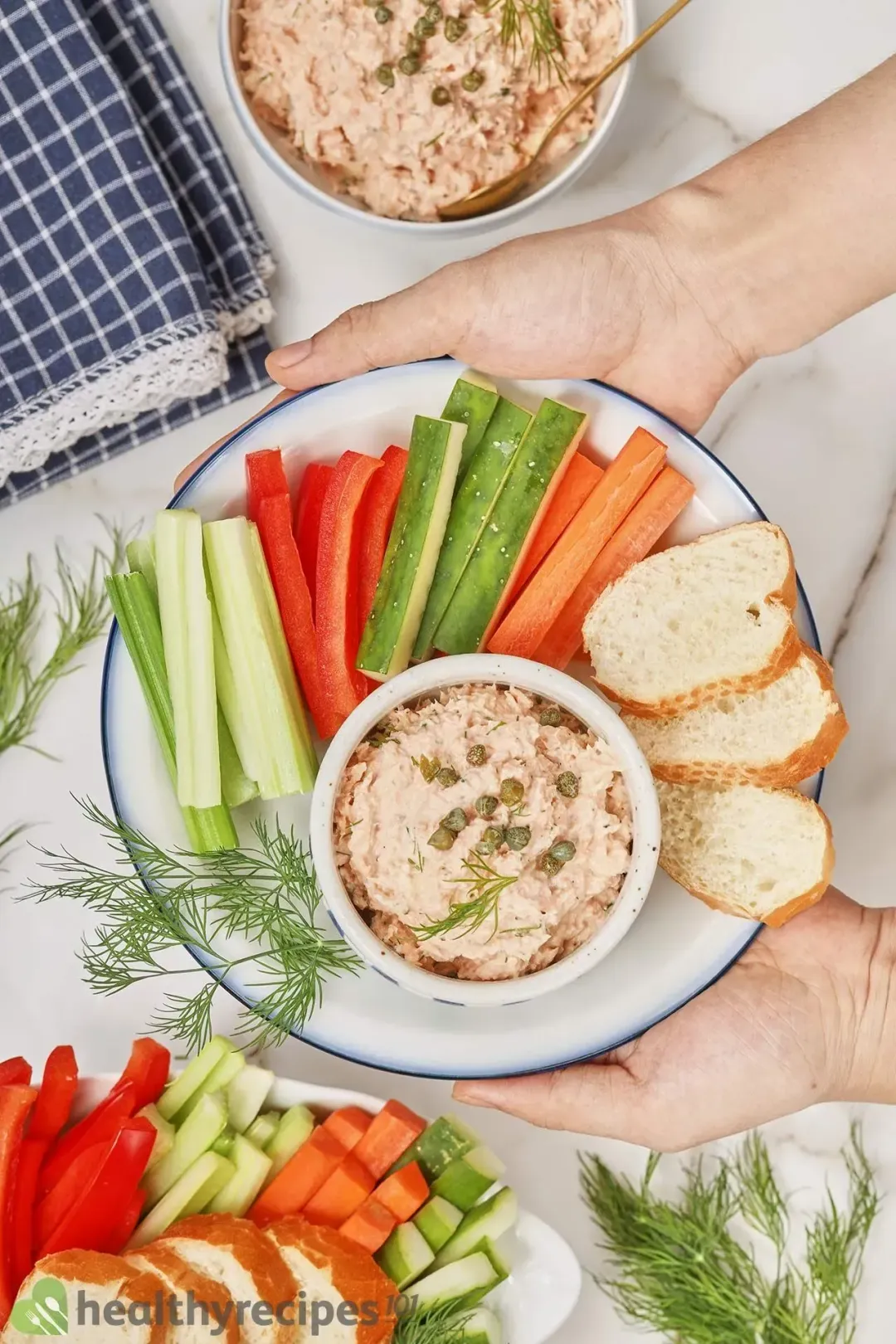 Next Recipe
Salmon Dip Recipes
Salmon Dip Recipes
Writer, Author
Luna Regina is an accomplished writer and author who dedicates her career to empowering home cooks and making cooking effortless for everyone. She is the founder of HealthyKitchen101.com and HealthyRecipes101.com, where she works with her team to develop easy, nutritious recipes and help aspiring cooks choose the right kitchen appliances.
Comments/ Reviews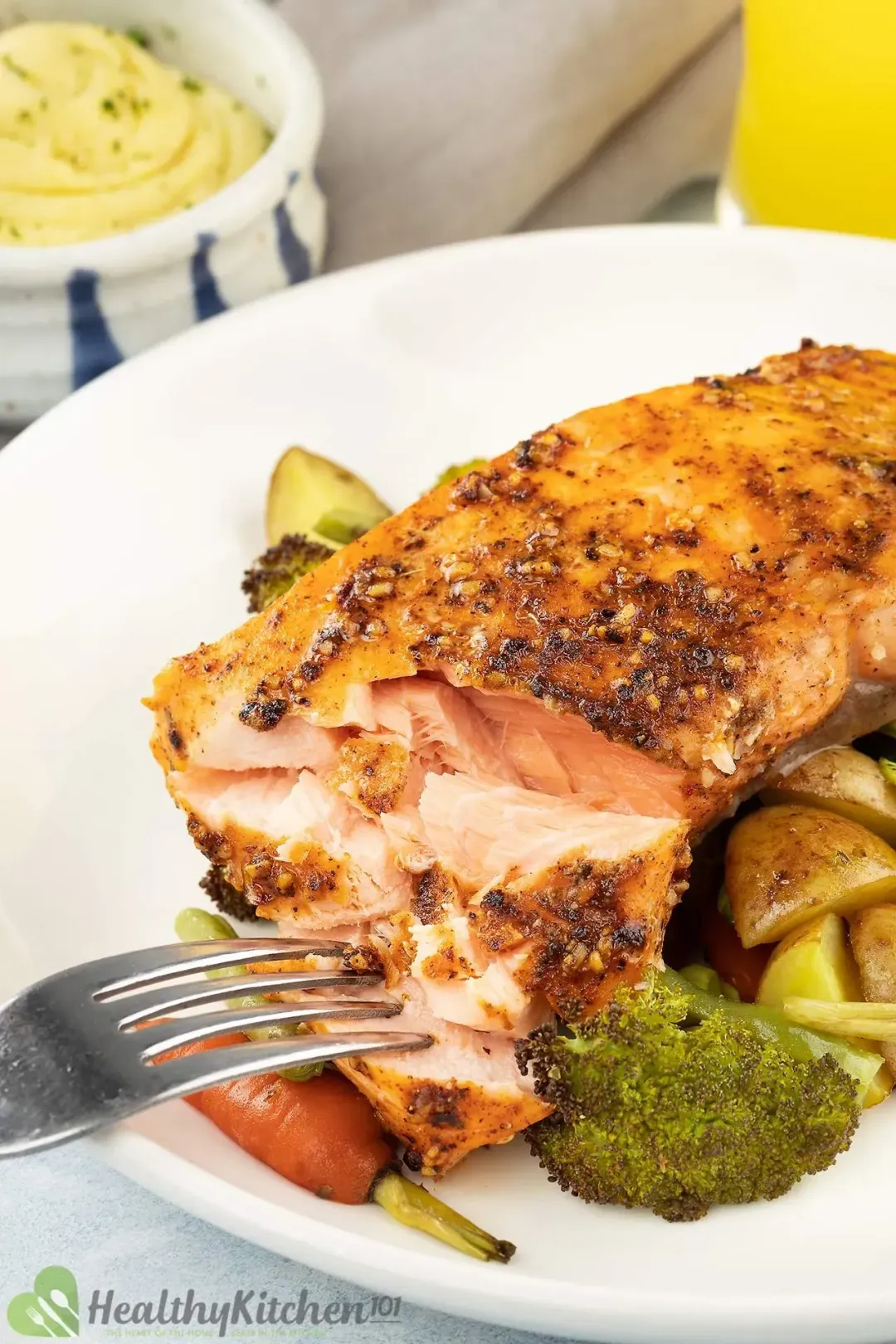 Healthy and delicious way to enjoy salmon.