Among the many cooking methods for salmon, poaching is gaining popularity, thanks to its simplicity, convenience, and effectiveness.
That's why in this article, we will explore lots of tasty poached salmon recipes for your next healthy and light meal.
Benefits of Poaching Salmon
If you prefer a quick and easy method that yields tender and natural-tasting salmon filets, then poaching is for you.
Poaching is a cooking method in which your filets are kept submerged under a hot liquid over low-heat temperatures. This only takes around 10 minutes and is convenient in that there is little preparation and cleaning up.
With just a pot or a skillet and a liquid of choice, such as water, wine, broth, or milk, along with some aromatics if preferred, you're good to go.
Plus, since there are no extra fats or oil needed, it is a wonderful choice for those seeking light and healthy additions to their diet.
Poached Salmon Recipes
1 of 1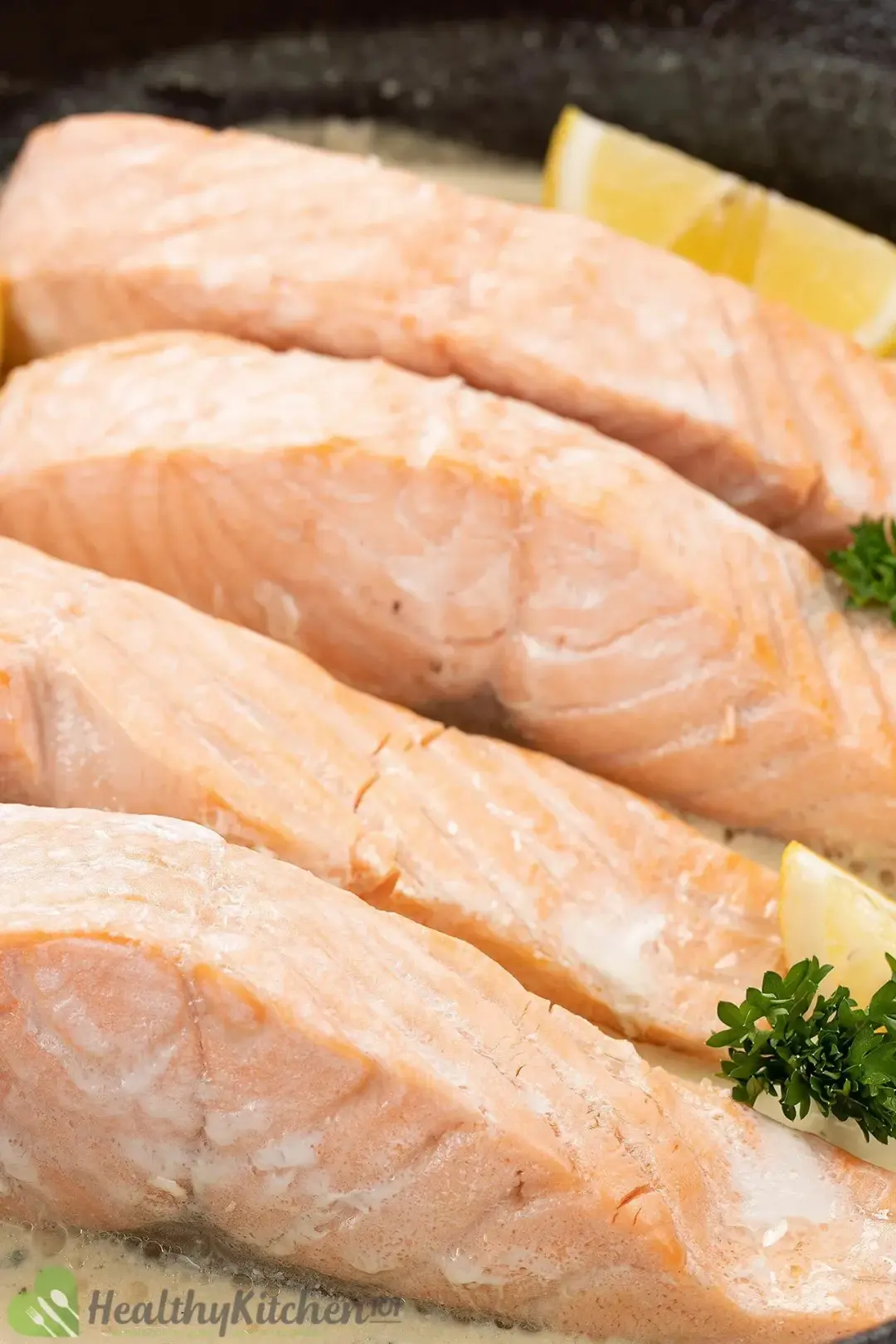 1 of 1
Simple Poached Salmon Recipe
There's an abundance of easy recipes out there, but none like this one for Simple Poached Salmon. Fresh fillets simmer in a pool of white cream sauce until they're tender and flaky. Next, you serve them with mashed potatoes and enjoy the creamiest, most buttery dish of your life. What more can you want?
Get the
recipe
.
Those are our suggestions for a delicious meal with poached salmon!
Difference Between Poaching and Boiling
As these two methods are quite similar, let's clarify the difference.
First, both poaching and boiling involve the submergence of food in a hot liquid.
The difference here is the temperature being used. Poaching uses low heat, while boiling requires a high heat and your water to be brought to a boil.
Since salmon filets are delicate, it is better to go for poaching to prevent them from falling apart.
How to Tell If Salmon Is Done
The number one rule for a perfectly poached salmon is not to overcook it.
If done right, the juiciness of these moist filets will be extremely rewarding.
Before cooking your salmon, bring the liquid to a boil, then reduce the heat to a low temperature. After that, place your filet in and cook for about 7 to 10 minutes depending on the filet's thickness and the desired doneness.
After 7 minutes, you should take it out and gently press it with a spoon to test its firmness, then decide if it's good to go.
Do You Remove the Skin When Poaching Salmon?
If you love the slightly chewy texture of skin-on poached salmon, then feel free to leave it on.
Nonetheless, if you wish to remove the skin, then it's better to do it after your filet is cooked.
Just wait for it to cool down a little bit, then peel off the skin. Or you can simply get skinless salmon filets from the stores.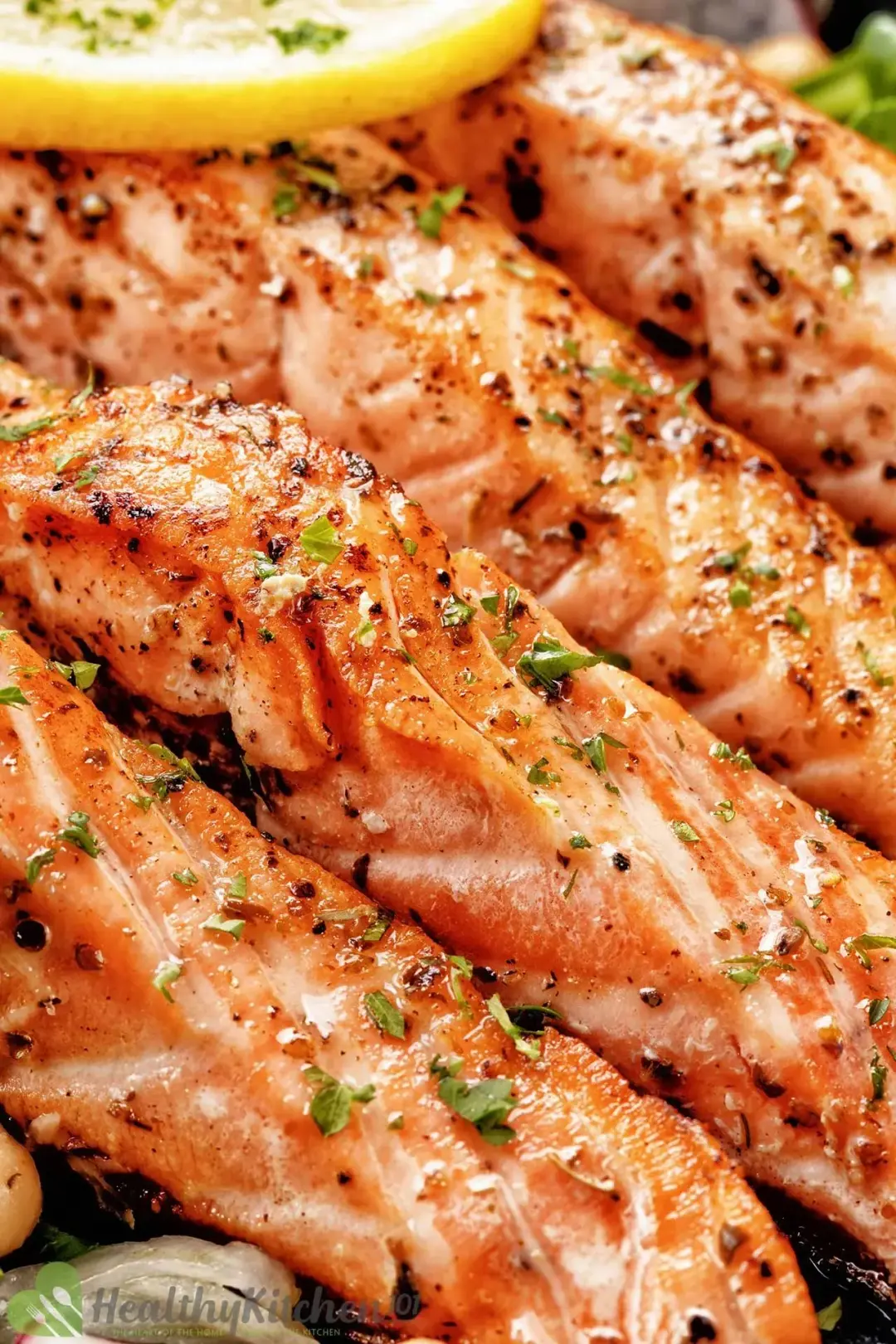 Previous Recipe
Pan Salmon Recipes
Pan Salmon Recipes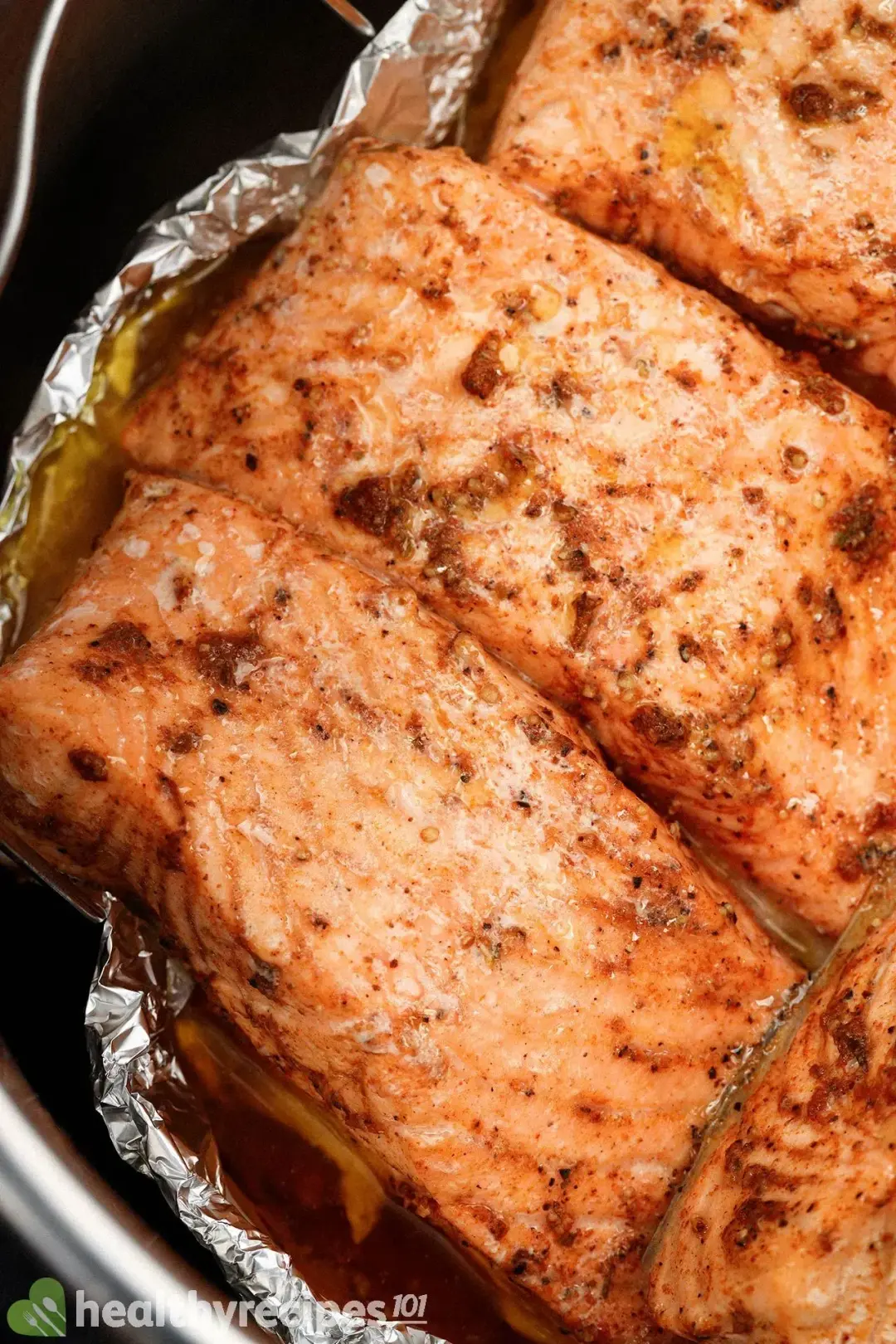 Next Recipe
Instant Pot Salmon Recipes
Instant Pot Salmon Recipes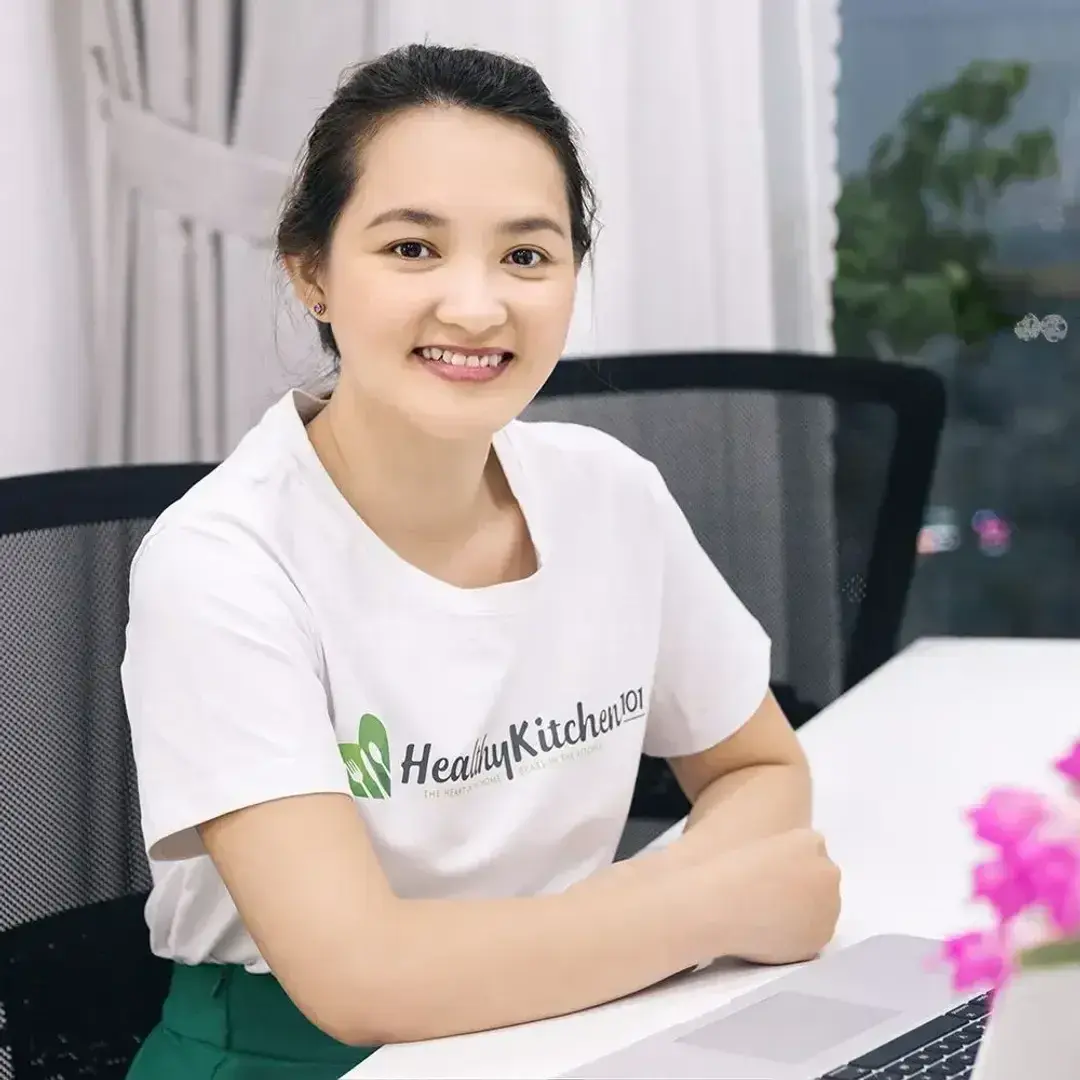 Writer, Author
Luna Regina is an accomplished writer and author who dedicates her career to empowering home cooks and making cooking effortless for everyone. She is the founder of HealthyKitchen101.com and HealthyRecipes101.com, where she works with her team to develop easy, nutritious recipes and help aspiring cooks choose the right kitchen appliances.
Comments/ Reviews