At first, we thought it was just personal preference, but it turns out salmon is a favored fish choice all over the US. It's flaky, light, and unlike tuna, in between the flakes, there is plenty of moisture and healthy fats. These are already enough reasons for us writers to shamelessly woo when any salmon dish emerges from the test kitchen.
That's not to mention the fish can be cooked in a plethora of ways. Searing, grilling, baking, broiling, broiling in foil, making patties, poaching, soups, etc. the list goes on. They just turn out delicious every single time and never disappoint.
What we have for you today, however, is a collection of easy recipes. All you have to do is season the filet and let it cook effortlessly, with or without your supervision. They're simple and practical must-tries you need to include in your busy routine.
Easy Ways to Cook Salmon
This is not a cooking method, but if you just want your salad with cooked salmon, there's canned salmon. Drain it well and it's ready just like that. You can also make some at home by poaching salmon in shallow water for around 10 minutes, breaking it up with a fork, and using it to top your salad.
To enjoy salmon filets whole, pan-searing is our foremost recommended method. It takes just 7-10 minutes over high heat (flipped halfway through) and comes out moist on the inside and caramelized on the outside.
If you prefer to lie back while things cook, slide your seasoned filets into the oven. Place them into the air fryer, on the other hand, and your fish will finish slightly sooner. Both these hot boxes can cook up several servings at once, and you need not lay a finger once the knobs are turned.
Best Easy Salmon Recipes
If you're looking for more ideas, these easy salmon recipes are what we have to recommend:
What Does Cooked Salmon Look Like?
When it comes to salmon, the look is indeed deceiving. The fish remains orange-pink from start to finish, with a tint of saturated hue that's very hard to notice.
Hence, it's best to rely on the cooking time called for in the recipes. On medium heat, the filet should take about 10-12 minutes depending on the thickness. In a preheated oven at 350, it can take anywhere from 18-23 minutes to cook. All of these are estimates that apply to room-temp salmon only.
If you're still quite unsure, even with the recipes opened nearby, a thermometer should be your bestie. Stick it into the thickest part of the filet, and if it reaches 145 °F, it's ready.
Best Seasonings
'Best' is different for everyone, so we wouldn't claim these go-to combos of ours 'the best'. They are, however, simple and work every time, we find:
Garlic, butter, and salt.
Chili powder, smoked paprika, and salt, with a squeeze of lemon when served.
Honey, mustard, Worcestershire, and soy sauce.
Sesame oil, soy sauce, salt, and pepper, topped with toasted sesame seeds.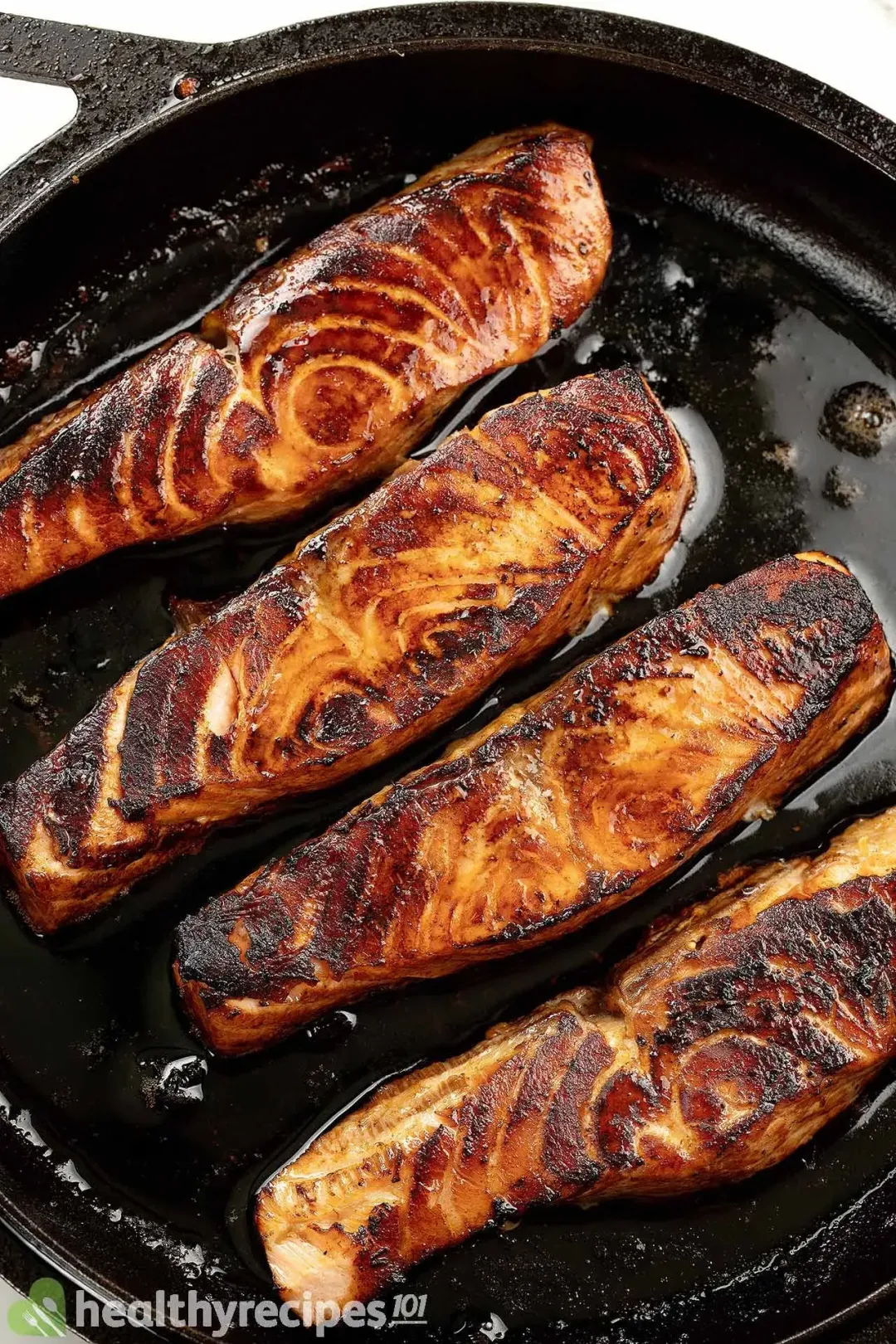 Easy Salmon Recipes
These easy salmon recipes are delicious salmon recipes that we think fit your busy lifestyle. They're simple to follow and return great results every time.
Ingredients
Directions
Pick your favorite recipe.
Gather the ingredients.
Follow the instructions to give you incredibly tasty and easy salmon dishes ready in less than an hour!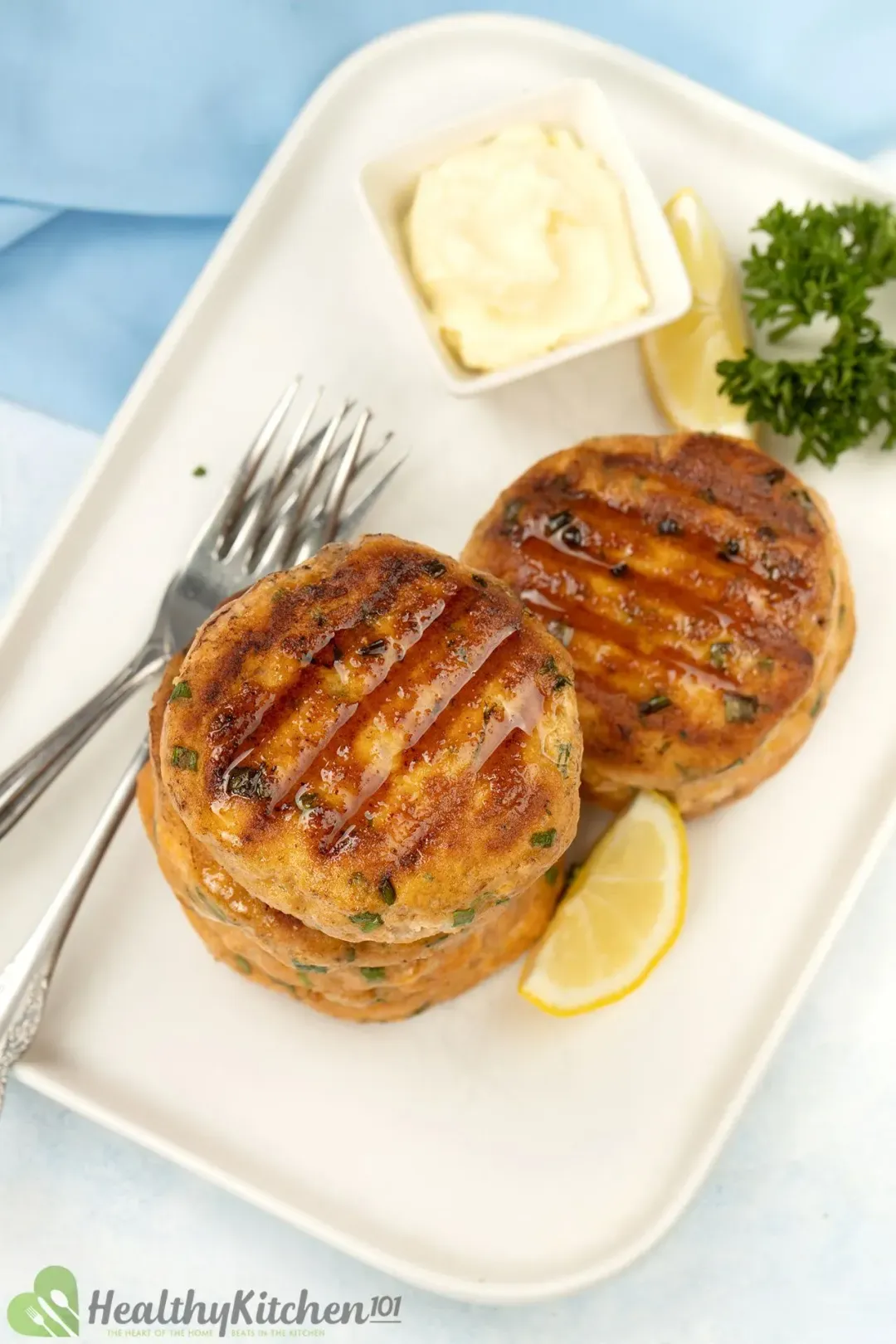 Previous Recipe
Salmon Patties Recipes
Salmon Patties Recipes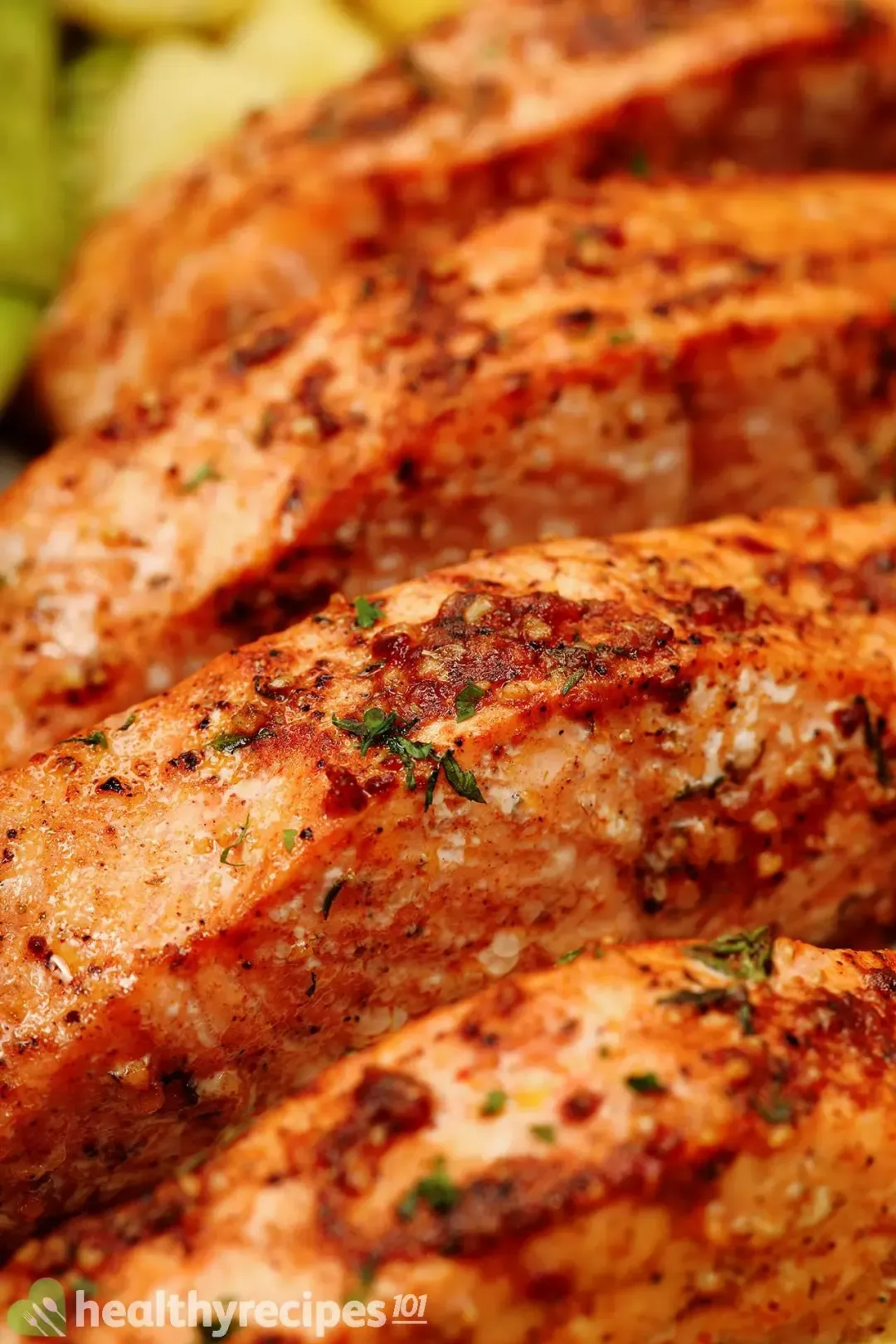 Next Recipe
Salmon Recipes in the Oven
Salmon Recipes in the Oven
Writer, Author
Luna Regina is an accomplished writer and author who dedicates her career to empowering home cooks and making cooking effortless for everyone. She is the founder of HealthyKitchen101.com and HealthyRecipes101.com, where she works with her team to develop easy, nutritious recipes and help aspiring cooks choose the right kitchen appliances.
Comments/ Reviews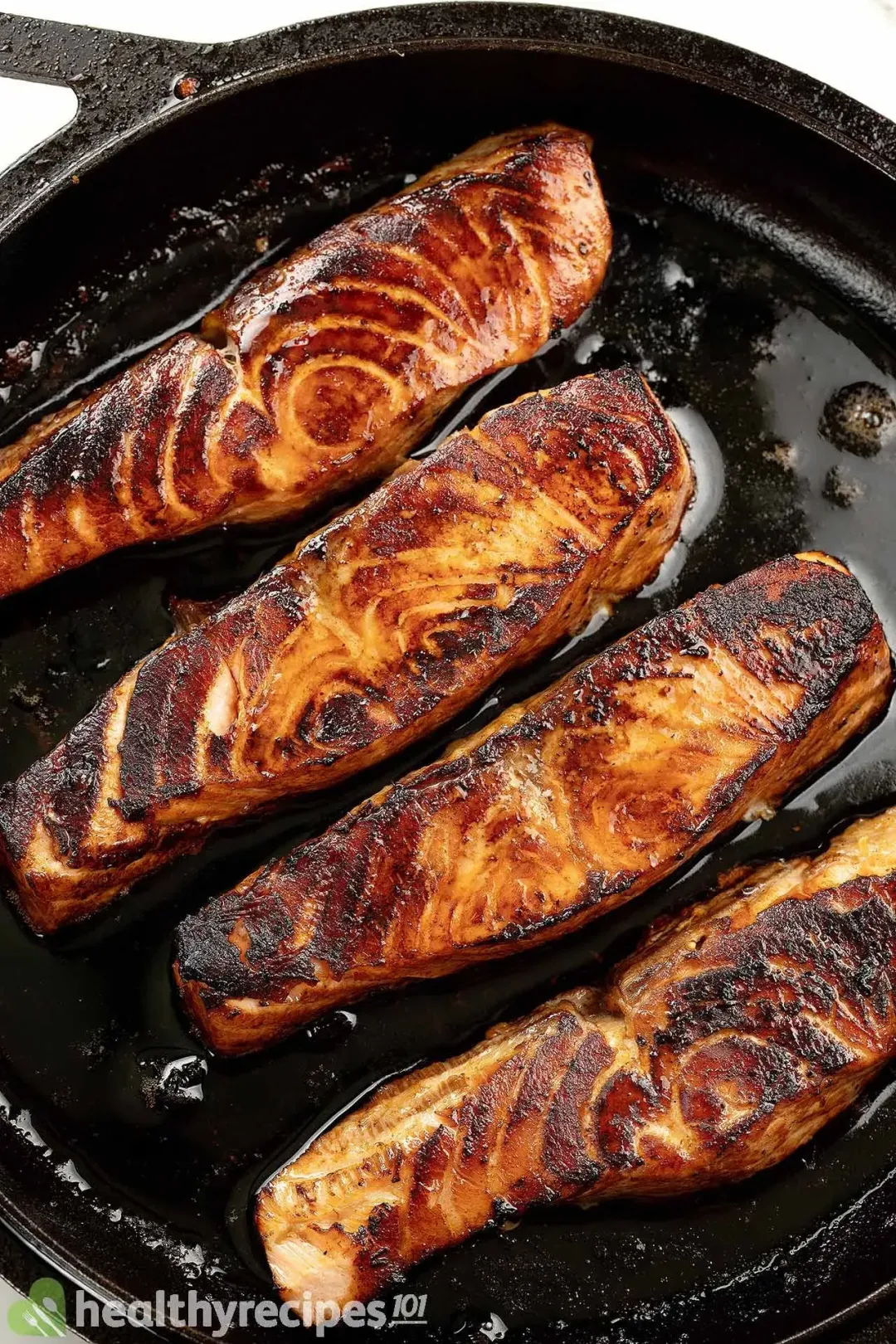 Salmon salad is such an amazing dish! It's quick and simple to make, yet full of flavor.