Whether boiled, baked or air-fried, shrimp is loaded with tons of textures and flavors. However, for us, nothing beats the unique taste of grilled shrimp. Our team has gathered some of the most tempting grilled shrimp recipes to spread this love to all seafood fans.
Reasons to Love Grilled Shrimp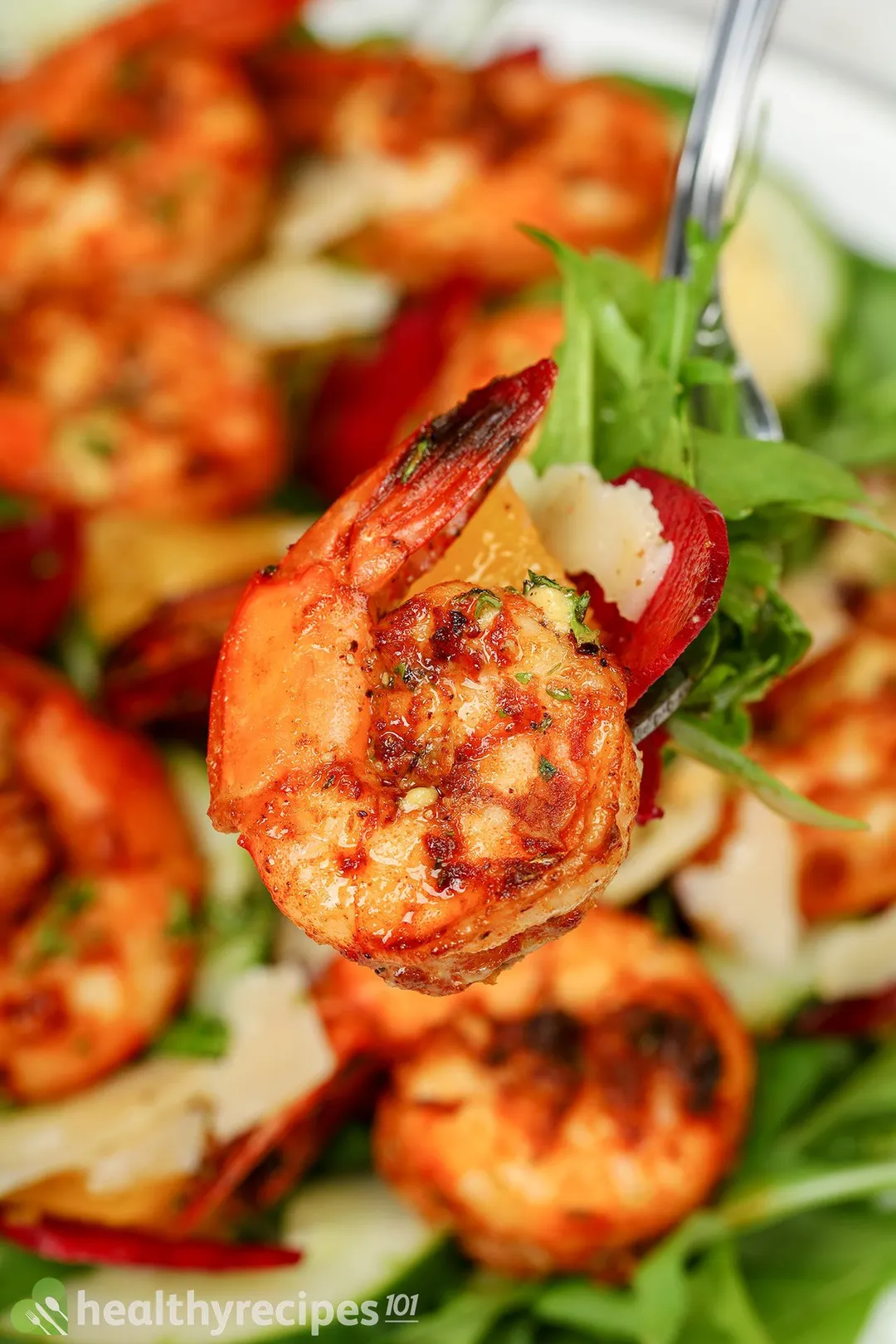 There are many reasons behind our great love for this grilled specialty. Let us explain this in detail to you.
A healthy and nutritious meal: Shrimp per se is a protein-loaded ingredient with an abundance of omega-3-6-9 fatty acids. When grilling, the excess fat from food will also melt and drip off the racks, restricting the amount of cholesterol intake. However, keep in mind that cooking at high temperatures – baking, frying, and grilling – may increase the level of Advanced glycation end-products (AGEs), which leads to many health issues.
Intriguing flavor profile: The distinctive taste and aroma of grilled shrimp are almost impossible to replicate. Have you ever considered adding herbs to your charcoal while grilling the shrimp? Doing this helps infuse your seafood with woodsy notes.
Quick and easy cooking method: Grilling is one of the fastest ways to cook this shellfish. Shrimp will take around 3-5 minutes to cook over an open fire, depending on the size and kind of shrimp you use – big or small, thawed or frozen.
Ideal for large servings: If you have a huge crowd to cater to, outdoor grilling will suit you best. With a large working surface, it is easy to cook anything, including shrimp and vegetables.
Best Grilled Shrimp Recipes
Without further ado, here are some of our delectable grilled shrimp recipes – gourmet-quality at its finest.
How to Prepare and Marinate Shrimp for Grilling
For beginners, shrimp may be a little tricky to prepare and season. No need to worry, as we are here to guide you through the process. If you opt for frozen shrimp, make sure it is thawed properly beforehand, as frozen seafood doesn't marinate well.
For frozen shrimp, defrost them in the fridge one day ahead of cooking, or at least for 8 hours.
If you plan to grill shrimp using a grill pan, we recommend you  deshell and devein them for a more flavorful taste. Start by removing the head and legs of the shrimp. With your hands, peel off the shells. Use a small paring knife to devein the shrimp. Discard all shells and veins. You can leave the tails on for decorative purposes.
If you have a grill for cooking the shrimp, you can skip the previous prepping step and go with shell-on shrimp.
Make your marinade following the recipe of your choice, or simply opt for some salt and pepper.
In a mixing bowl, add the shrimp and marinade sauce. Mix well with a wooden spoon.
Use a plastic wrap to cover the top of the bowl, and place it in the fridge.
Marinate the shrimp for at least 15 minutes, if not overnight.
Which Spice Blends Go Well With Grilled Shrimp?
Take your grilled shrimp dish to a whole new level with these spice mixes:
Cajun seasoning: This spice mixture featuring garlic powder, onion powder, cayenne pepper, black pepper, and oregano symbolizes the essence of Louisiana cuisine.
Creole seasoning: This combination, which includes oregano, basil, and thyme, is more herbal in flavor than Cajun seasoning. 
Blackened seasoning: It combines the best of both worlds – a cross between Cajun and Creole seasoning.
Old Bay seasoning: Maryland, USA, is home to many incredible seafood delicacies. Let your grilled shrimp be a part of this cuisine by adding some Old Bay blend to the marinade.
What to Serve With Grilled Shrimp
If you're looking for some great pairings for grilled shrimp, why not give these a whirl?
Salad: Fresh fruit salad and grilled shrimp is the perfect duo as the tartness helps balance the savory aftertaste. Check out our no-mayo, healthy fresh fruit salad here.
Grilled vegetables: Grill your shrimp along with some asparagus, baby carrots, and corn for more fiber in your diet.
Pasta: Top your favorite pasta with grilled shrimp for a delicious, hearty dinner.
We hope our list of grilled shrimp recipes will bring cheer to your special days. Every time you select a recipe to try out, make sure to share your experience with us.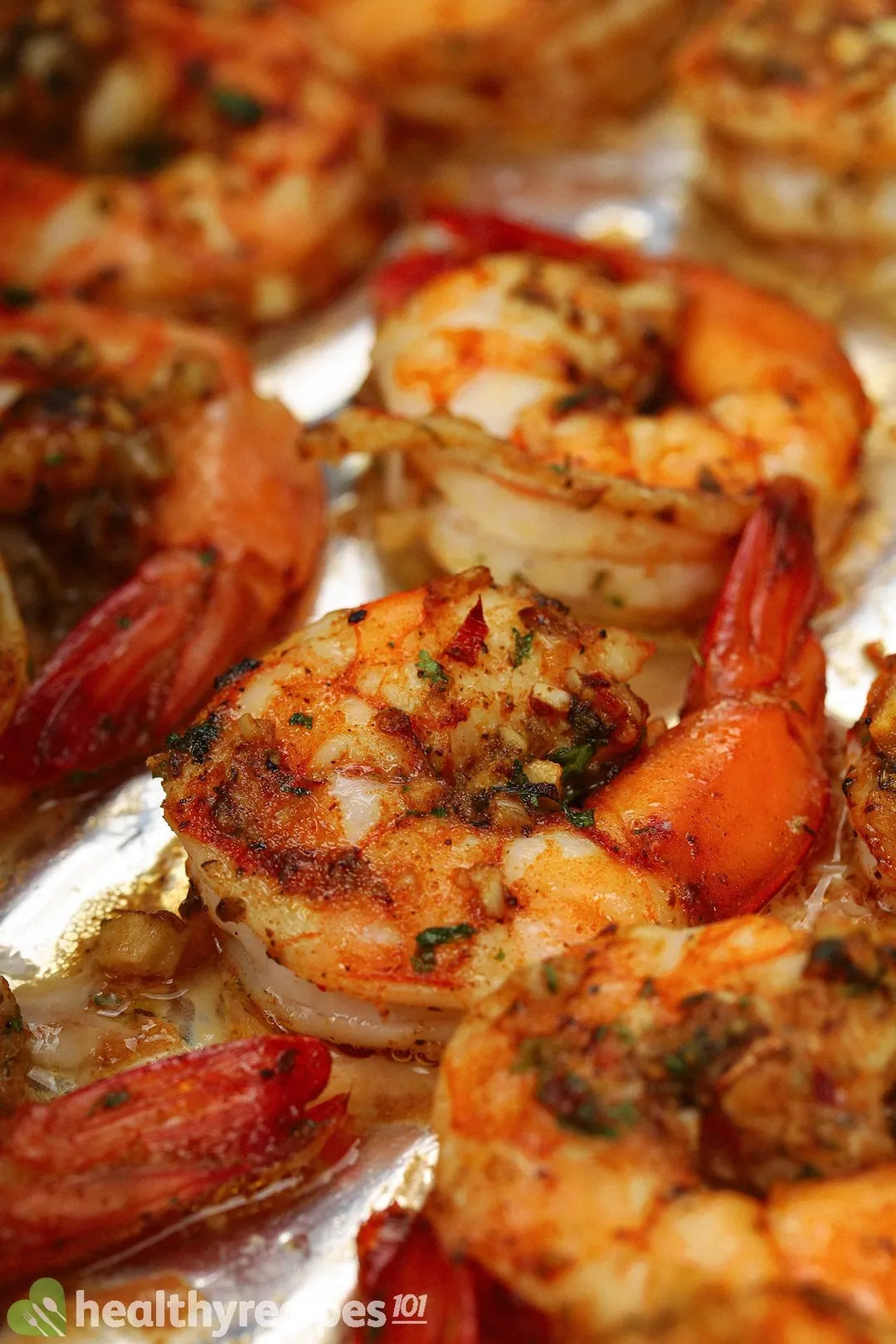 Previous Recipe
Baked Shrimp Recipes
Baked Shrimp Recipes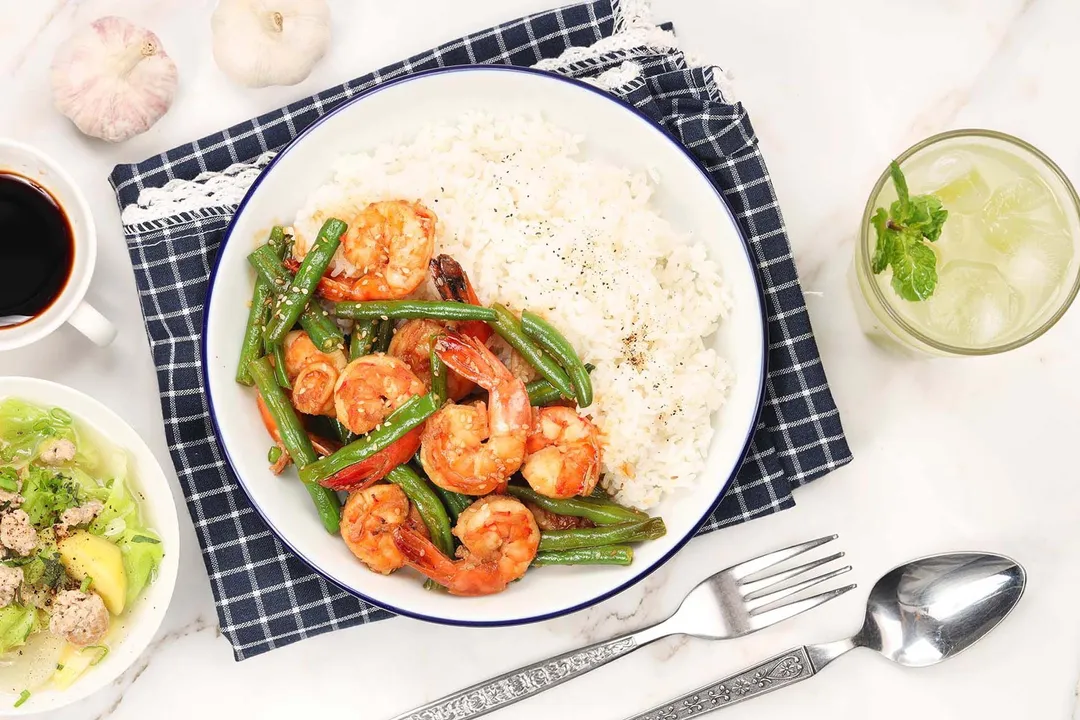 Next Recipe
Asian Shrimp Recipes
Asian Shrimp Recipes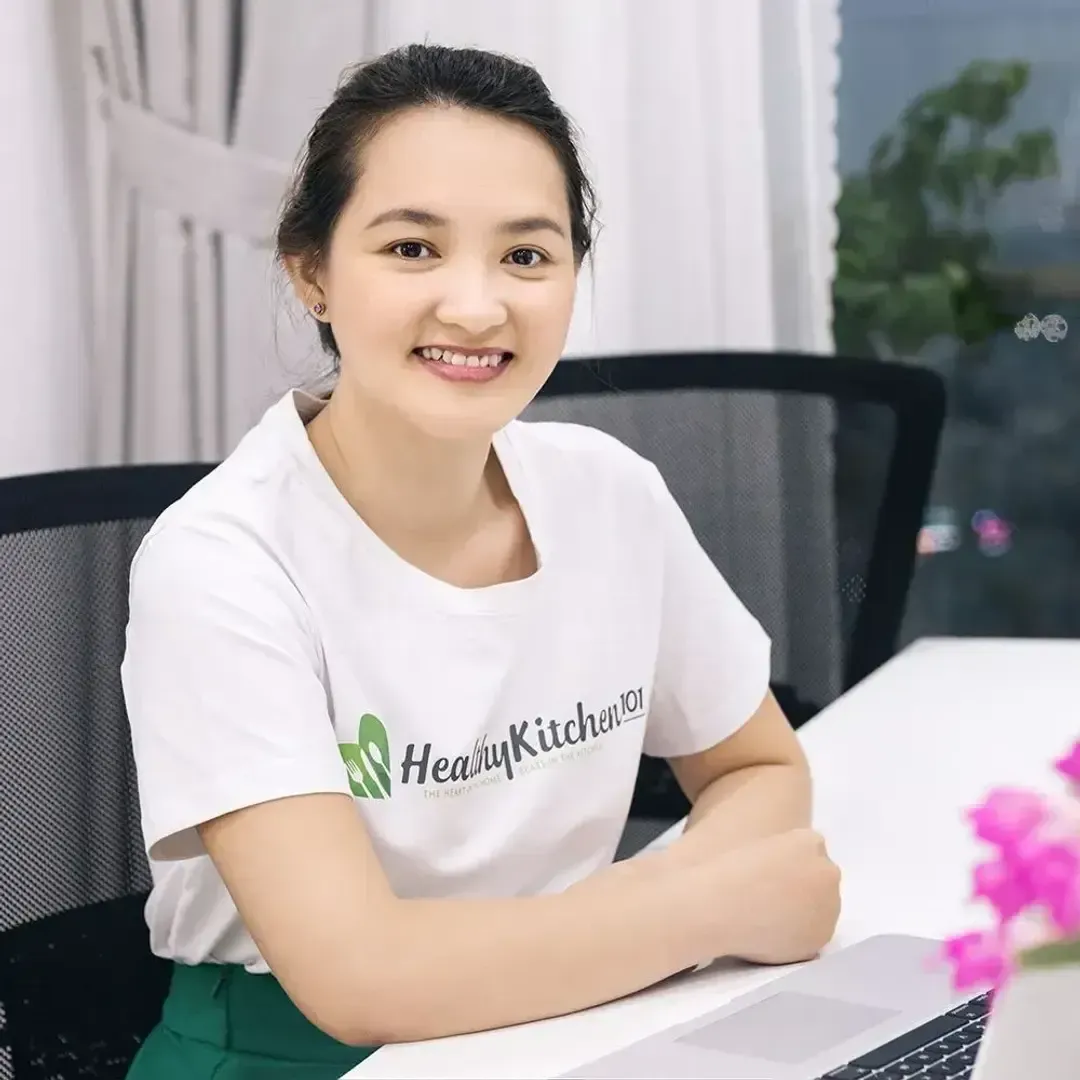 Writer, Author
Luna Regina is an accomplished writer and author who dedicates her career to empowering home cooks and making cooking effortless for everyone. She is the founder of HealthyKitchen101.com and HealthyRecipes101.com, where she works with her team to develop easy, nutritious recipes and help aspiring cooks choose the right kitchen appliances.
Comments/ Reviews