We put together this list of baked shrimp recipes to help you use your oven, that kitchen stalwart, to make delectable shrimp dishes.
If you've never baked shrimp before, don't worry, we're here to walk you through the process and share some meal inspiration. You'll leave with both the method and some favorite recipes to try out.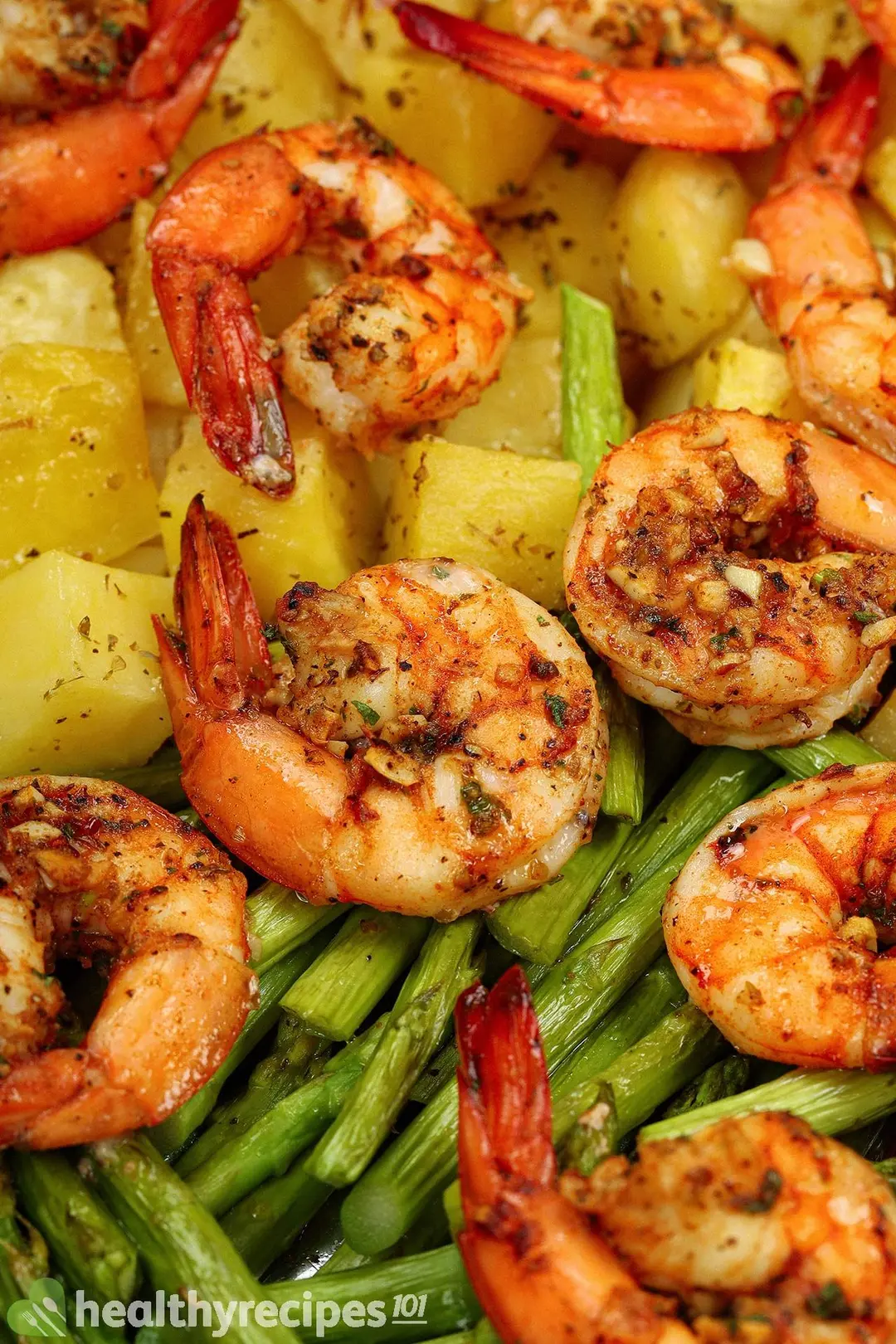 Baked Shrimp – an Excellent Way to Cook
We couldn't say that one cooking method is better than another because they all have their pros and cons. But clearly, baking is an outstanding choice.
When it comes to cooking time, baking is not the fastest. The oven takes time to preheat and then around 8-13 minutes to cook shrimp perfectly (depending on temperature and size.)
However, it is convenient. Using the oven gives you a greater amount of freedom for other tasks in the kitchen because you can pop your food in and let it cook while you work on other things.
The mechanics of an oven can also help you. Ovens cook by heating the air around the food, so using one doesn't add any more fat or calories to your dish.
Best Baked Shrimp Recipes
Let the oven do its thing with these tasty baked shrimp recipes.
How to Season Shrimp for Baking
Another advantage of baking is that you can season the shrimp right before putting them in the oven. If you use a baking dish, place the shrimp in a single layer on the pan and add your seasoning of choice. The shrimp will absorb the flavors during the cooking process.
It doesn't need a long marinating time. In fact, you shouldn't marinate shrimp too long, especially if your seasoning contains acidic ingredients as it can affect the texture.
Be sure to check what the recipe says and don't marinate your shrimp for longer than 30 minutes (for acidic ingredients) or 2 hours (for others).
How Long Should You Bake Shrimp?
The exact baking time will depend on how much shrimp you have and how big it is, as well as the temperature of the oven.
For example:
at 350 °F: 12-13 minutes
at 375 °F: 10-12 minutes
at 400 °F: 8-10 minutes
How to Know When Baked Shrimp Are Done
Because the cooking time varies depending on how hot the oven is, you should rely on additional factors to determine if your shrimp is fully cooked. The top two being: the appearance of the shrimp and the internal temperature.
Appearance: When shrimp starts curling into a C-shape and its color is pinkish, you should get ready because it's almost done.
Temperature: The USDA states that shrimp is cooked through and safe to eat when it has an internal temperature of 145 °F.
How to Store and Reheat Leftover Baked Shrimp
You can refrigerate baked shrimp in airtight containers and they should last for 3-4 days. The shelf life can be extended for up to 10-12 months in the freezer.
Reheating shrimp is simple, the best method is the one you used to cook it. In this case, reheating in the oven is the best choice.
First, preheat the oven to 300 °F.
Spread out the shrimp evenly on a lined baking pan.
Cover them with aluminum foil to keep in the moisture.
Bake at 300 °F for 15 minutes.
Remove the shrimp from the oven and enjoy.
Using the microwave is also an option, especially if you bring leftovers to work or school.
Make sure that you put the shrimp in a microwave-safe container.
Add a little bit of water to the shrimp.
Loosely cover the container with the lid.
Reheat the shrimp on high for 1-2 minutes. You should start with 1 minute and then check if it's heated through, if not, heat in 30 second increments until it is.
Remove the shrimp from the microwave and enjoy.
What to Serve With Baked Shrimp
Baked shrimp sounds delicious, but it's not a whole meal in itself. Here are some recommendations for what you can serve alongside it:
Baked or roasted vegetables: broccoli, asparagus, corn, potatoes, carrots, etc.
Salads: coleslaw, Caesar, pasta salad, or your own creation.
Starch: pasta, rice, or bread.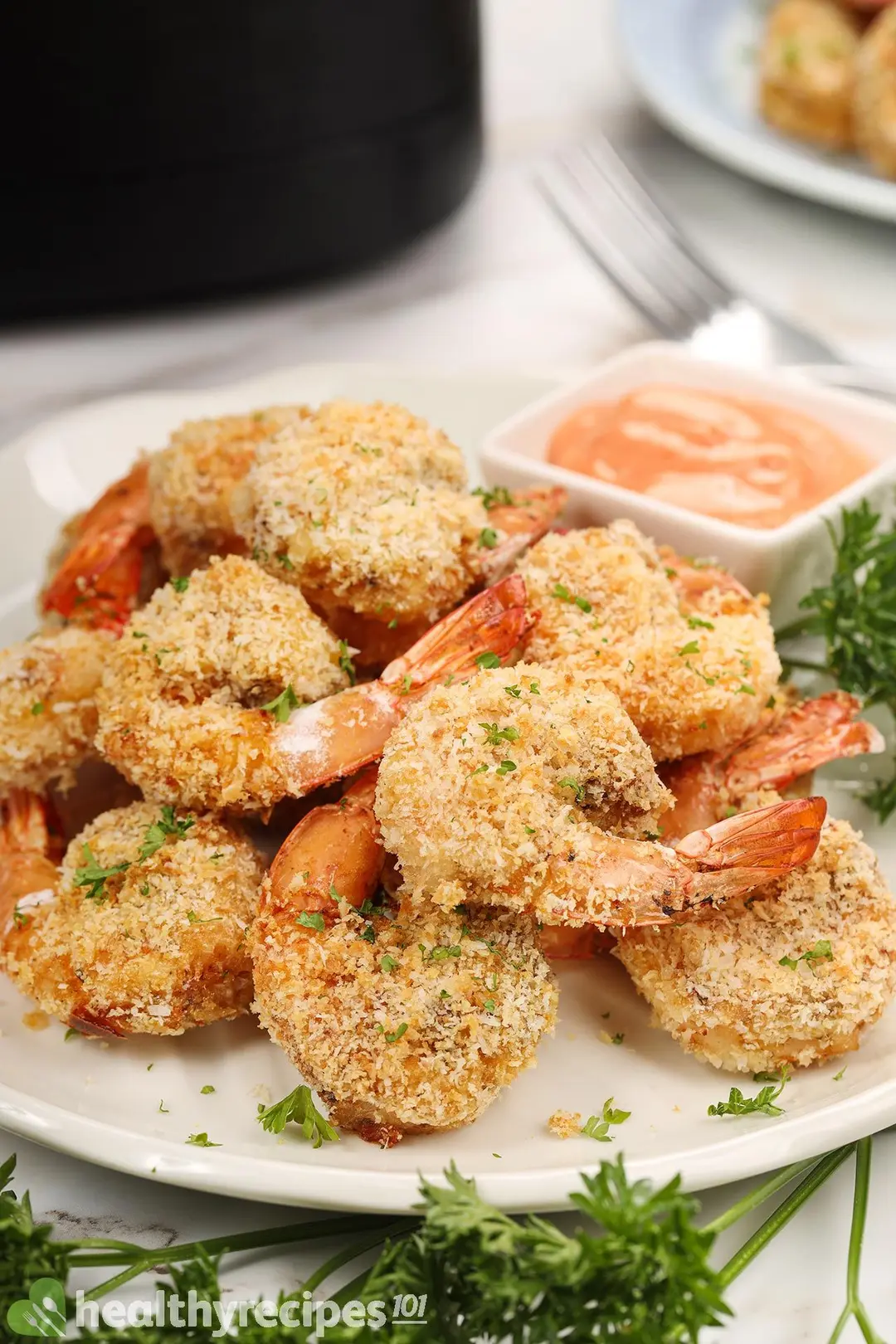 Previous Recipe
Air Fryer Shrimp Recipes
Air Fryer Shrimp Recipes
Next Recipe
Grilled Shrimp Recipes
Grilled Shrimp Recipes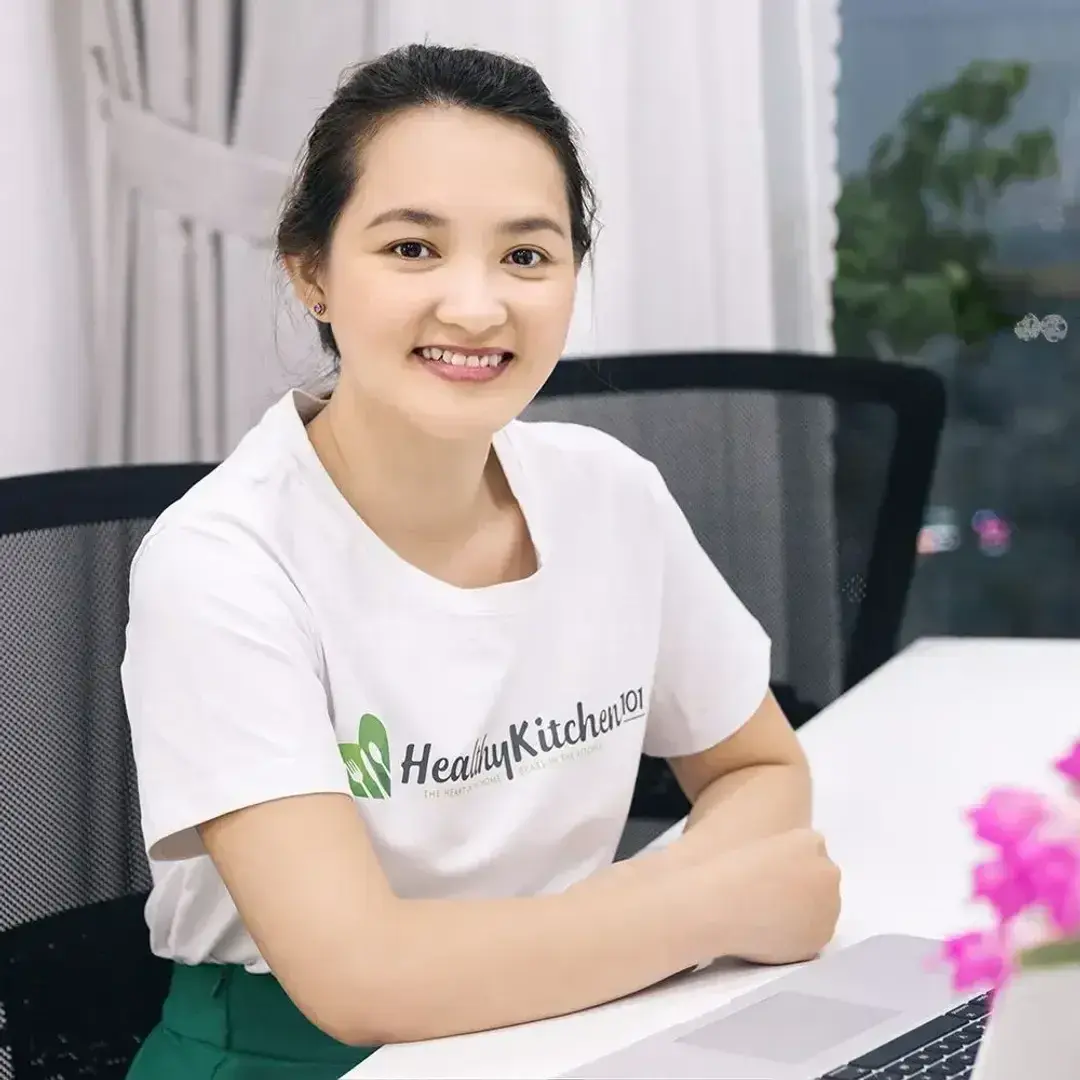 Luna Regina
Luna is the founder and chief recipe developer of Healthy Recipes 101. Apart from cooking, she also loves reading, programming, exploring the outdoors, and collecting useless facts about everything.