Our chocolate smoothie recipe makes an ultra-creamy drink that will satisfy your sweet tooth without added sugar! It has a caramel-like sweetness and a delicious balance of chocolate and banana flavor.
The drink is lip-smacking and versatile so that you can have it for breakfast, snack time, or even serve it as a dessert. Best of all, our chocolate smoothie takes minutes to make and calls for only simple ingredients.
Is This Chocolate Smoothie Healthy?
Chocolate may give an impression of a sweet and calorie-dense treat, but our chocolate smoothie is a relatively healthy option.
First of all, the drink contains micronutrients from the main ingredients, including chocolate, banana, milk, and cocoa powder. They are packed with vitamin B6, B12, potassium, phosphorus, and many other healthy nutrients.
Each serving contains 4.4g of fiber, which is about 16% of the recommended daily intake from USDA. Fiber benefits digestion and reduces your risk of chronic disease.
Furthermore, our recipe doesn't call for added sweeteners but uses sugar from the chocolate and ripe bananas. The result is a moderately sweet drink with 166 calories and about 14g of added sugar.
This amount takes up 29% of the USDA's suggested limit for a 2000-calorie diet's added sugar. It is a good choice if you crave a sweet treat.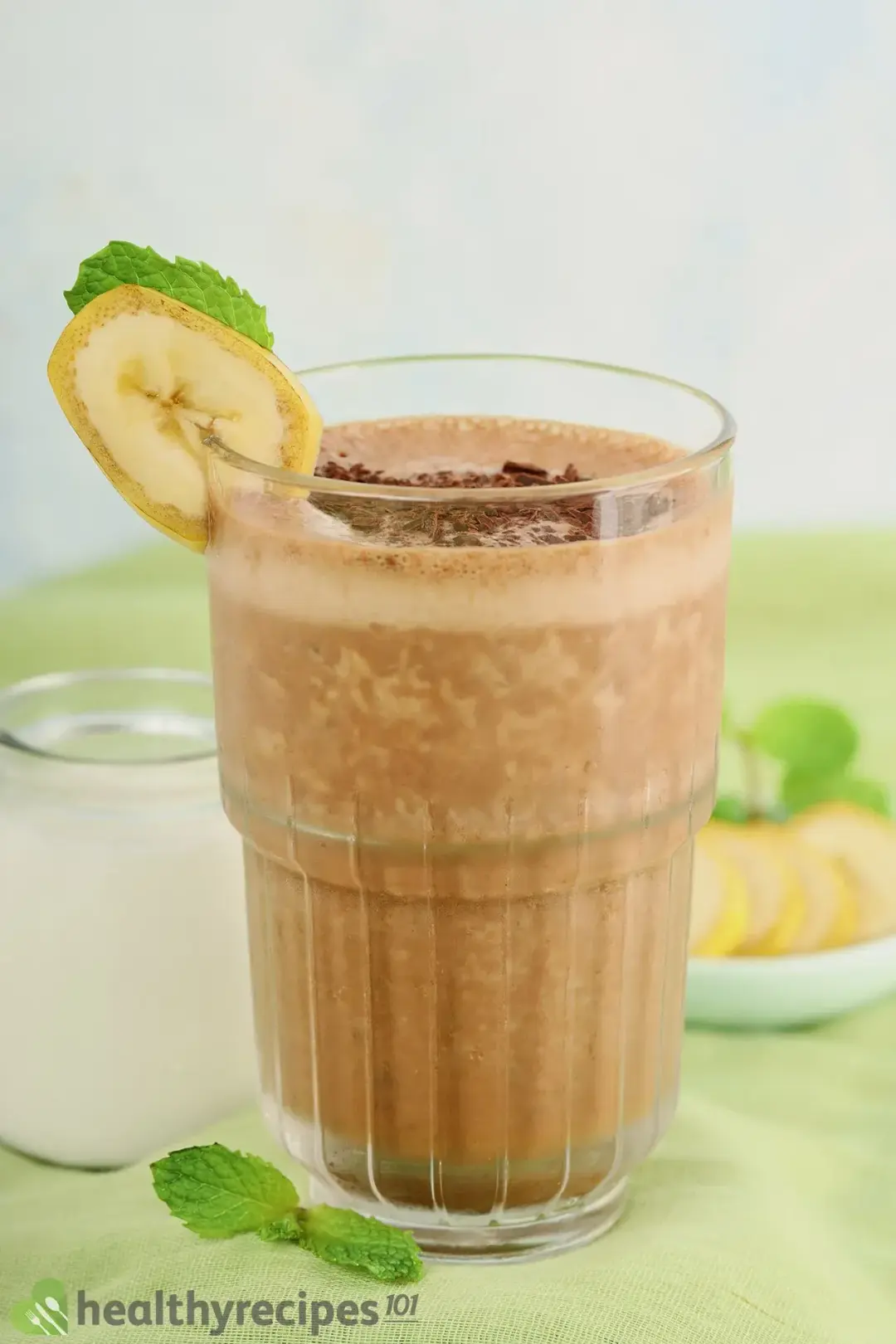 If you are looking for more healthy chocolate smoothie recipes, check out our Strawberry Chocolate Smoothie and Chocolate Avocado Smoothie. They all make quick, healthy, yet lip-smacking drinks that you will want to make time and again.
Ingredients for This Smoothie
Here's what you'll need to make this chocolate smoothie:
Chocolate: The high-quality dark chocolate (60-70%) gives that signature-rich, chocolate-y flavor to the drink. We chopped it with a knife so that the chocolate could incorporate well into the smoothie.
Banana: If you want a super cold and thick smoothie, then store your banana in the freezer overnight. Using frozen fruits results in a creamy consistency without the need for added ice. Also, go with ripe bananas since our aim is to create a healthy drink with no added sugar in it.
Milk: Both regular dairy milk and non-dairy milk work well in this recipe. We used unsweetened milk since ripe bananas lend perfect sweetness to this smoothie.
Heavy Cream: A tablespoon of heavy cream makes your chocolate smoothie extra creamy and delicious.
Cocoa Powder: To make the chocolate flavor even more prominent, add a bit of high-quality cocoa powder.
Ice: Ice helps to make a chilly texture. Omit the ice if you prefer an extra thick consistency.
Mint Leaves: Use mint leaves to add a touch of freshness and for decoration.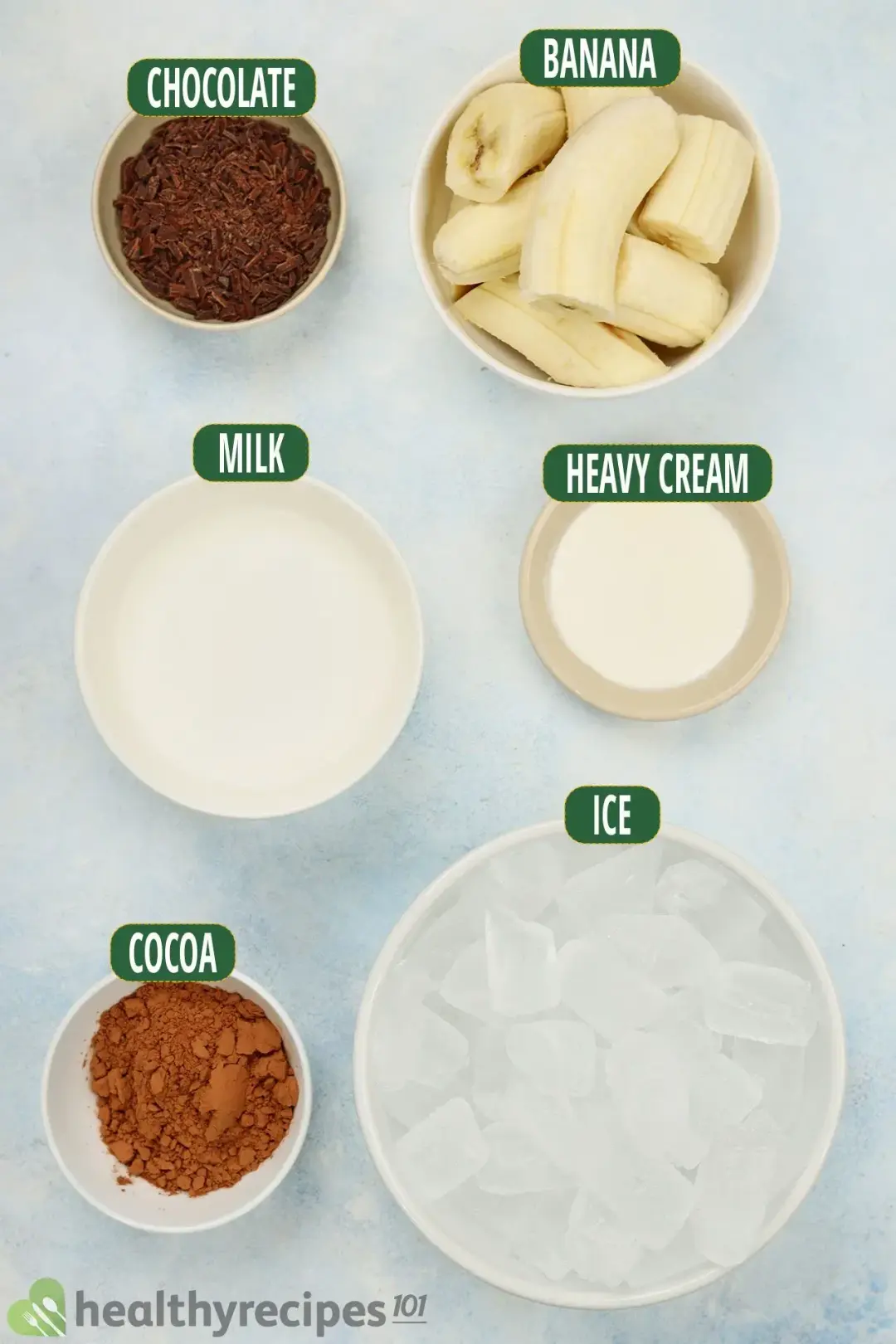 Our chocolate smoothie has a silky and creamy texture that is delicious on its own, but there is still room to be creative. Make your own chocolate smoothie version with optional toppings and add-ins. A few great ideas include chia seeds, nuts, granola, nut butter, and cacao nibs.
How to Make a Chocolate Smoothie
Our chocolate smoothie recipe is quite easy to make. Simply add all the ingredients in a blender, blend and enjoy. Here are the steps with pictures to create the perfect chocolate smoothie every time.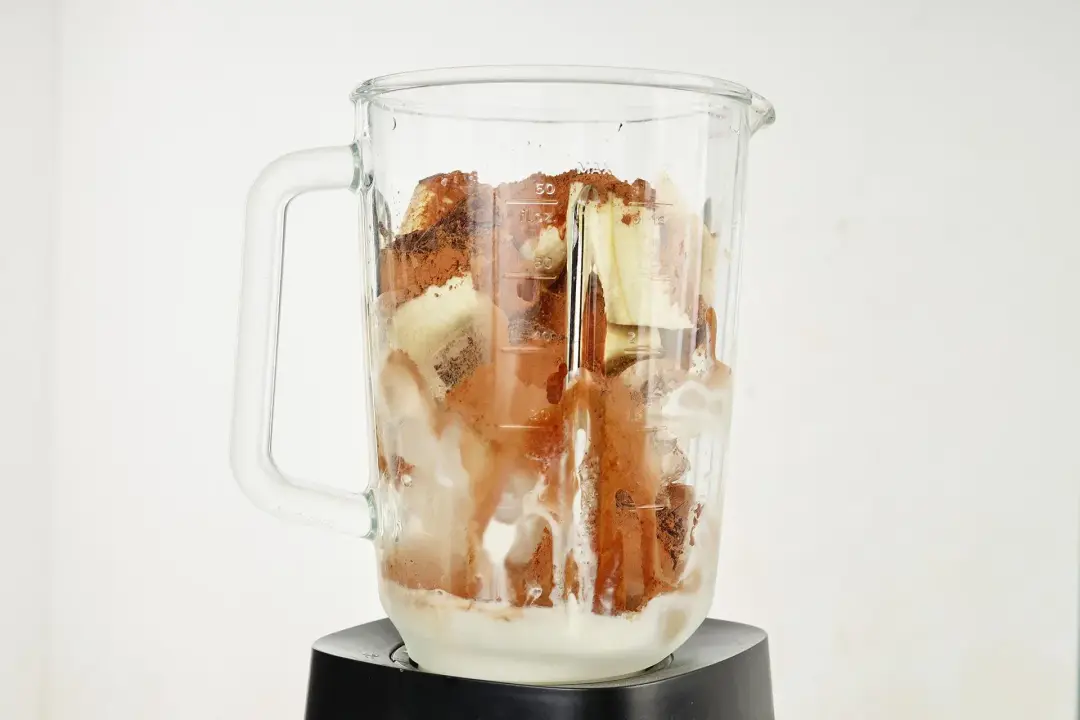 Blend ingredients until smooth.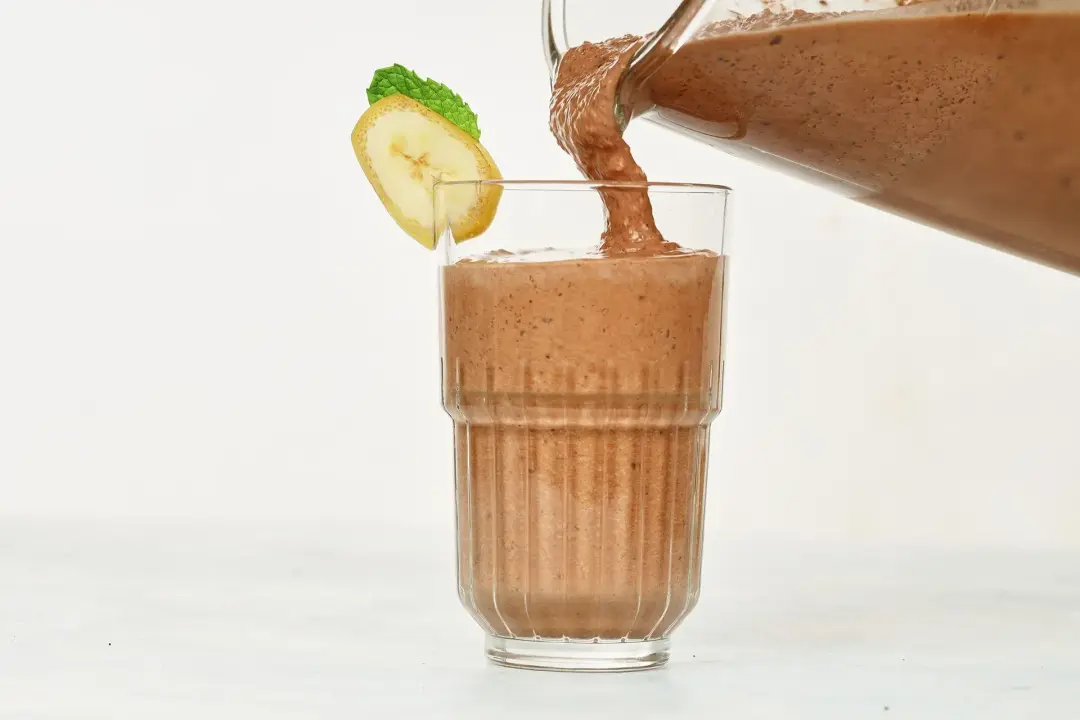 Pour into glasses.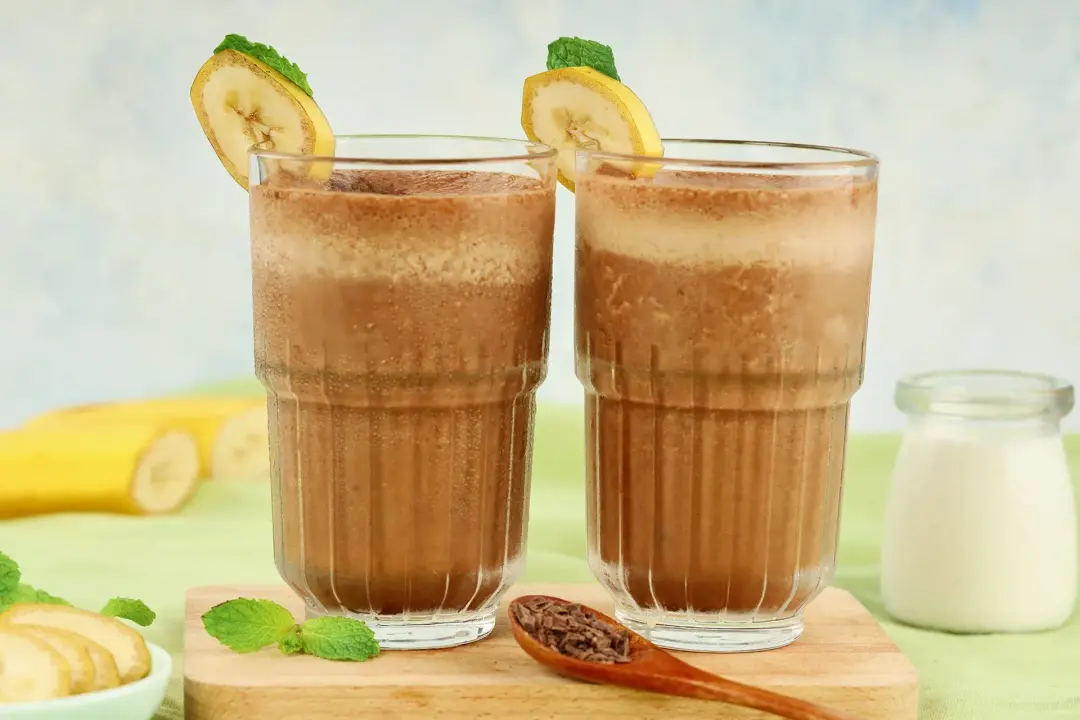 Serve immediately.
The smoothie recipe is designed to make four servings. You can easily store the drink in serving portions, keep it in the refrigerator, and enjoy it later.
Storing and Freezing Chocolate Smoothie
To store: Our chocolate smoothie can be stored in the fridge for about 3 days. Remember to whisk the drink well before serving.
To freeze: Place the smoothie into an airtight container and store in the freezer for up to 6 months. When ready to enjoy, thaw the drink overnight in the refrigerator, or place the frozen smoothie into a blender and blend until you have the desired consistency.
How Long Does Chocolate Last?
Generally, the storage life of chocolate depends on many factors and differs for each variant. The rule of thumb is that the higher the cocoa content, the longer it lasts.
Dark Chocolate: When stored properly, dark chocolate lasts for 2 years unopened and a year once it's opened.
Milk Chocolate: When milk's involved, the chocolate shelf life is cut by half. Unopened milk chocolate can stay fresh for a year, but this reduces to about 8 months once it's opened.
White Chocolate: Since it's pretty much dairy and cocoa butter, white chocolate has the shortest expiry date among all types. It lasts for only 6 months if sealed. You should finish the chocolate within 4 months after opening it.
As you can see, storage plays a critical role in preserving the chocolate's quality and shelf life. For best results, store your chocolate either at room temperature (if it's below 60 °F) or in the refrigerator. 
Keep chocolate well-covered to prevent it from absorbing nearby odors. Placing the chocolate in a heavy-duty plastic bag and closing it tightly is always the best option for retaining maximum taste and freshness.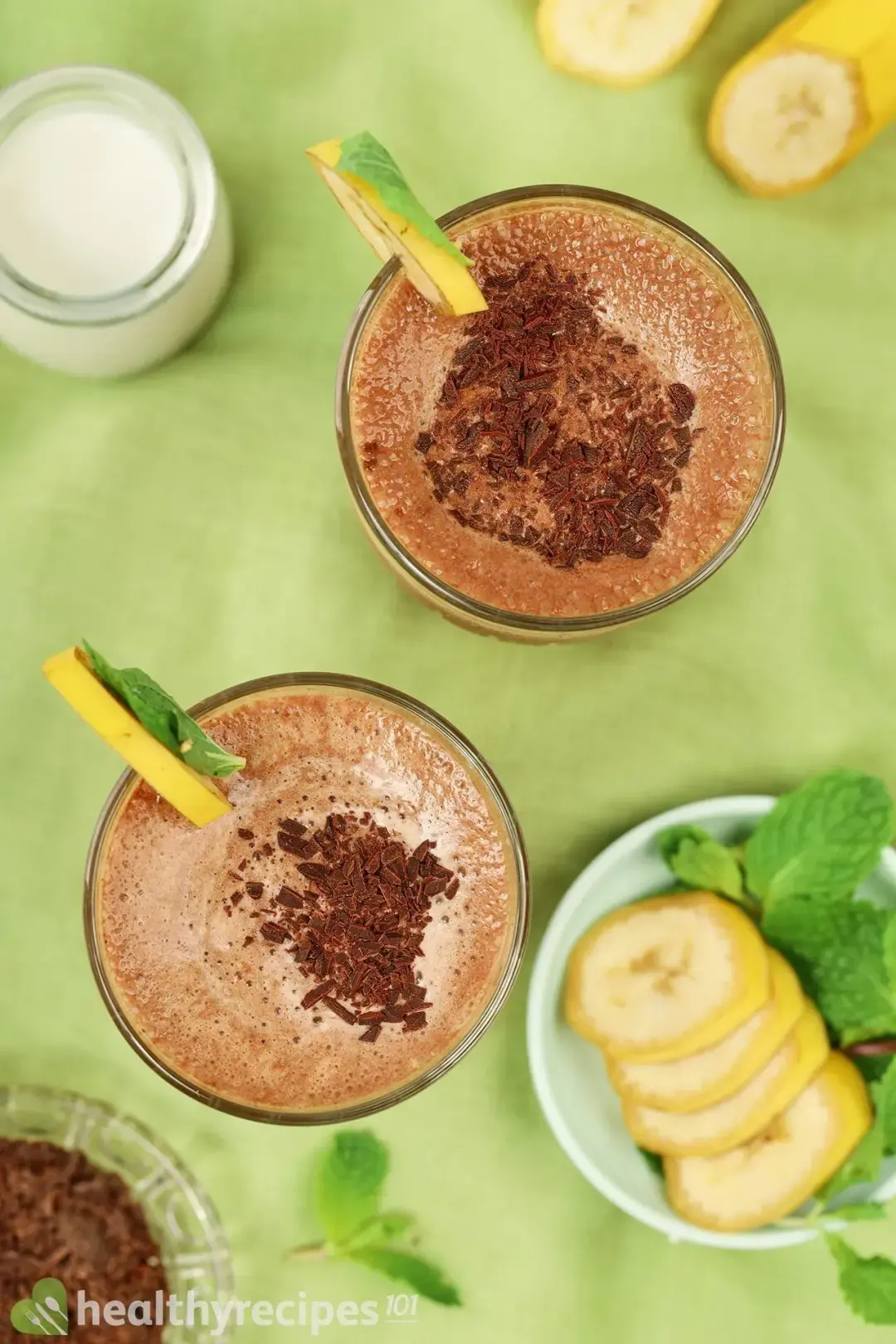 Chocolate Smoothie Recipe
Our chocolate smoothie recipe is designed to make a rich, chocolate-y yet healthy drink that tastes like dessert in a glass.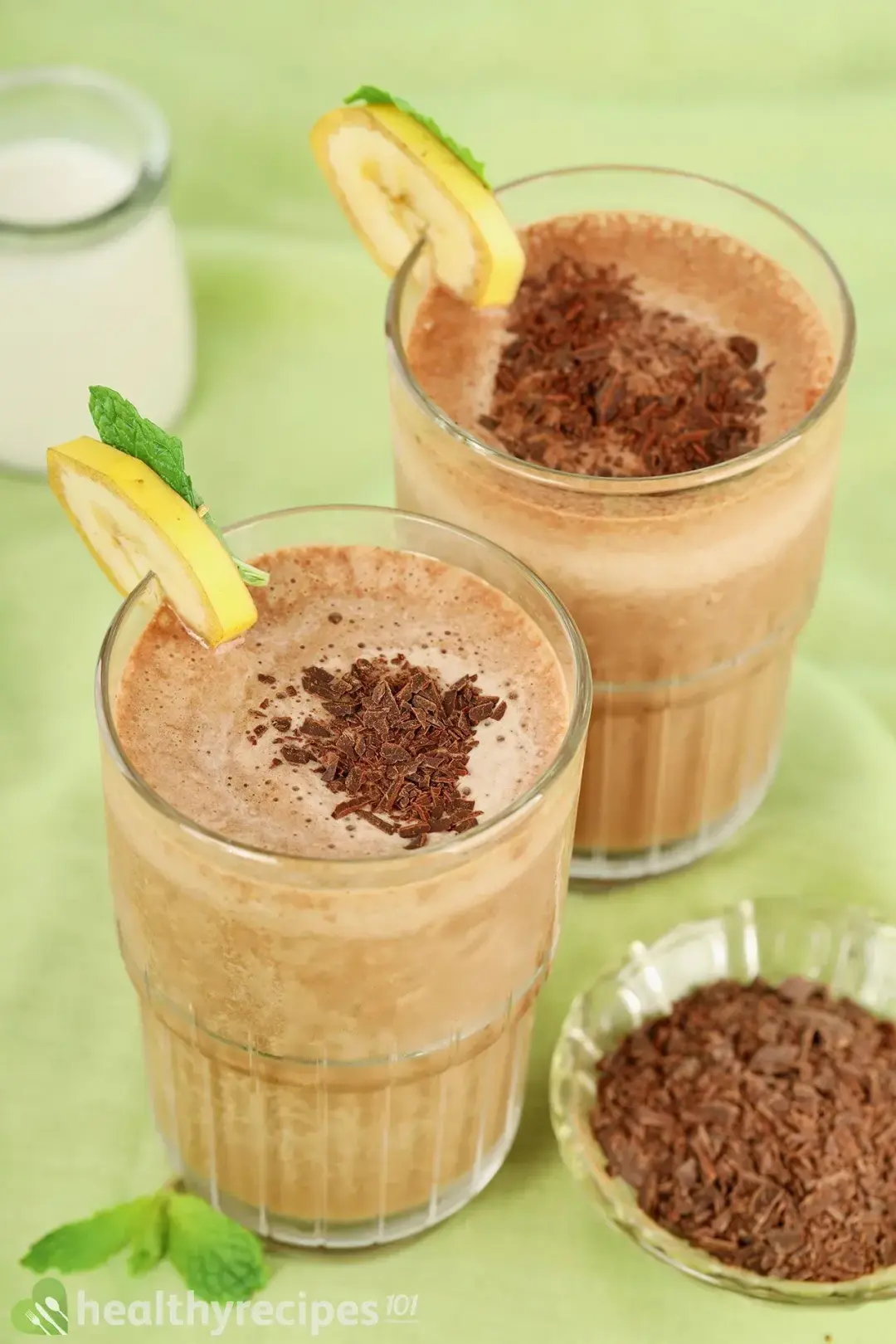 prep TIME

10 mins

total TIME

10 mins
COURSE

Beverage, Drinks

CUISINE

Global

SERVINGS

servings

CALORIES

166 kcal
INGREDIENTS
10 oz

banana

1 tbsp

heavy cream

1 cup

milk

1 oz

60-69% dark chocolate chopped

4 tbsp

cocoa powder

2 cups

ice

8

mint leaves
INSTRUCTIONS
1
Put 2 cups ice, 10 oz banana, 1 tbsp heavy cream, 1 cup milk, 1 oz dark chocolate, and 4 tbsp cocoa powder into a blender. Blend until smooth and creamy.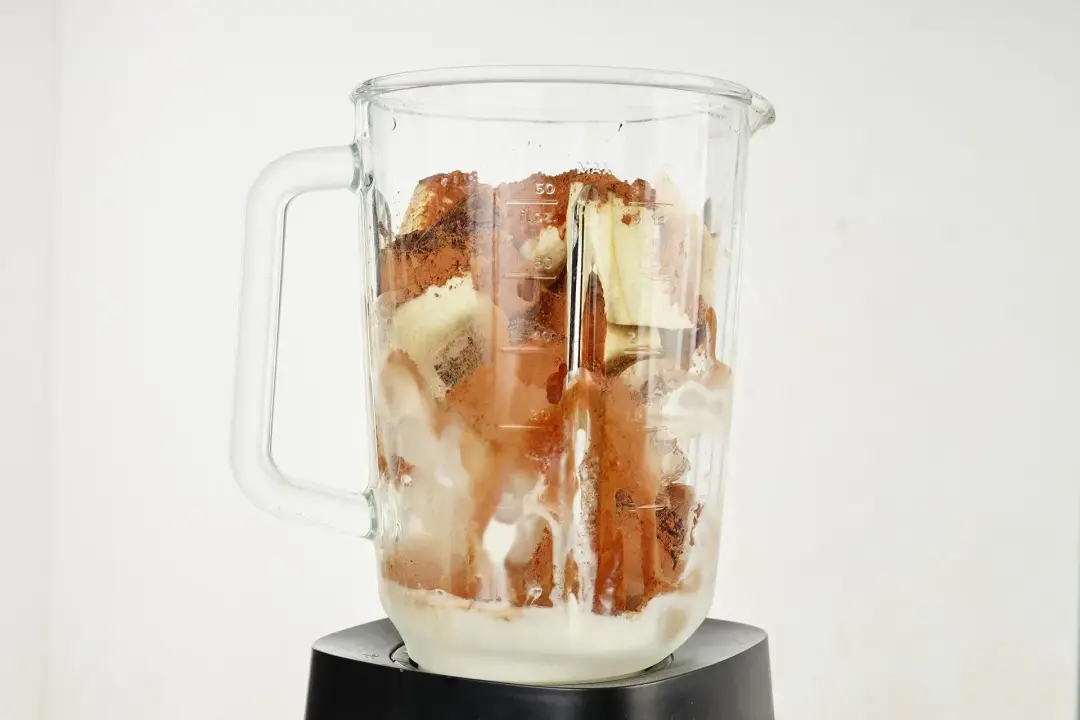 2
Pour into serving glasses.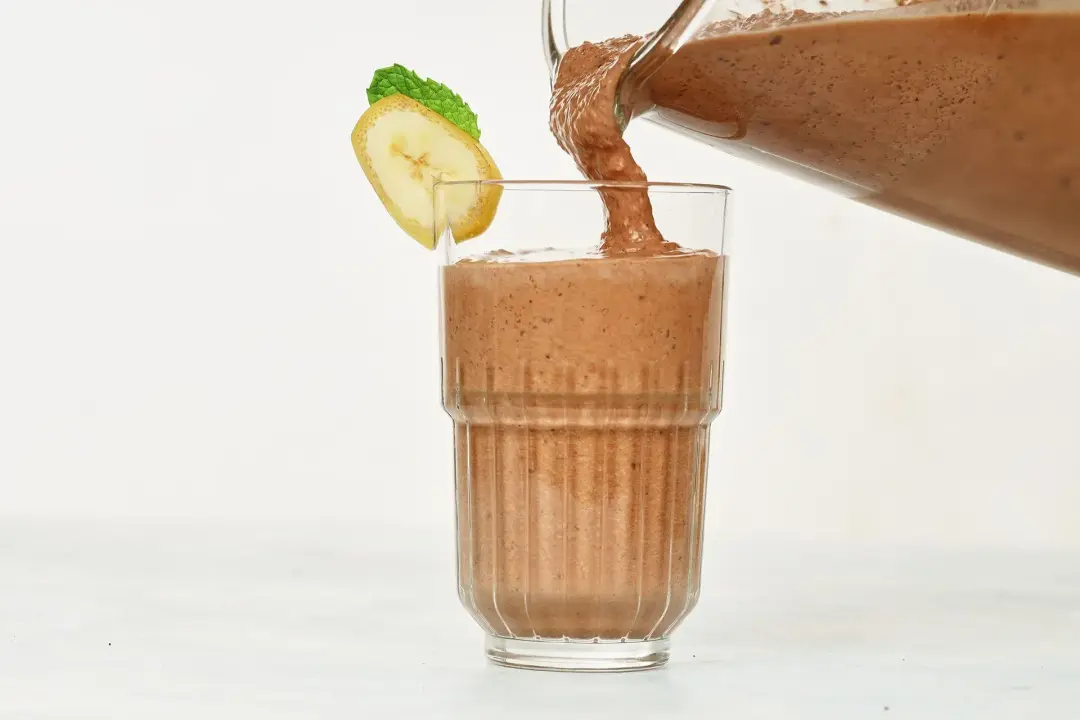 3
Garnish with mint leaves and serve.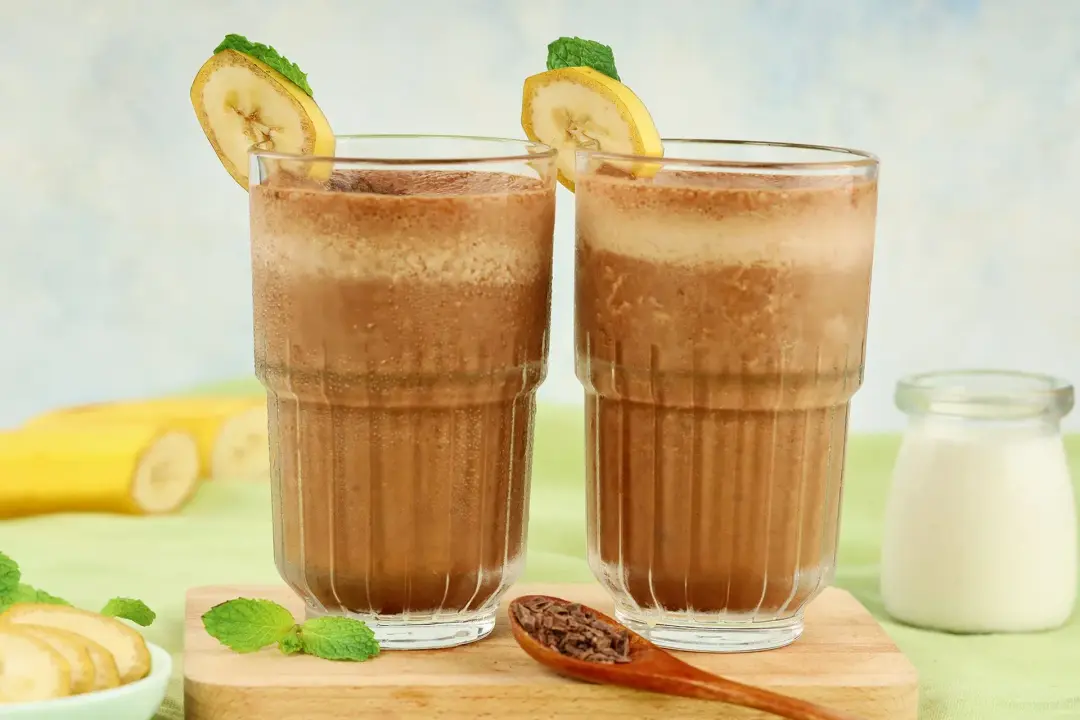 NUTRITION
Nutrition Facts
Chocolate Smoothie Recipe
Amount Per Serving (1 serving)
Calories 166
Calories from FDA
% Daily Value*
* Percent Daily Values are based on a 2000 calorie diet.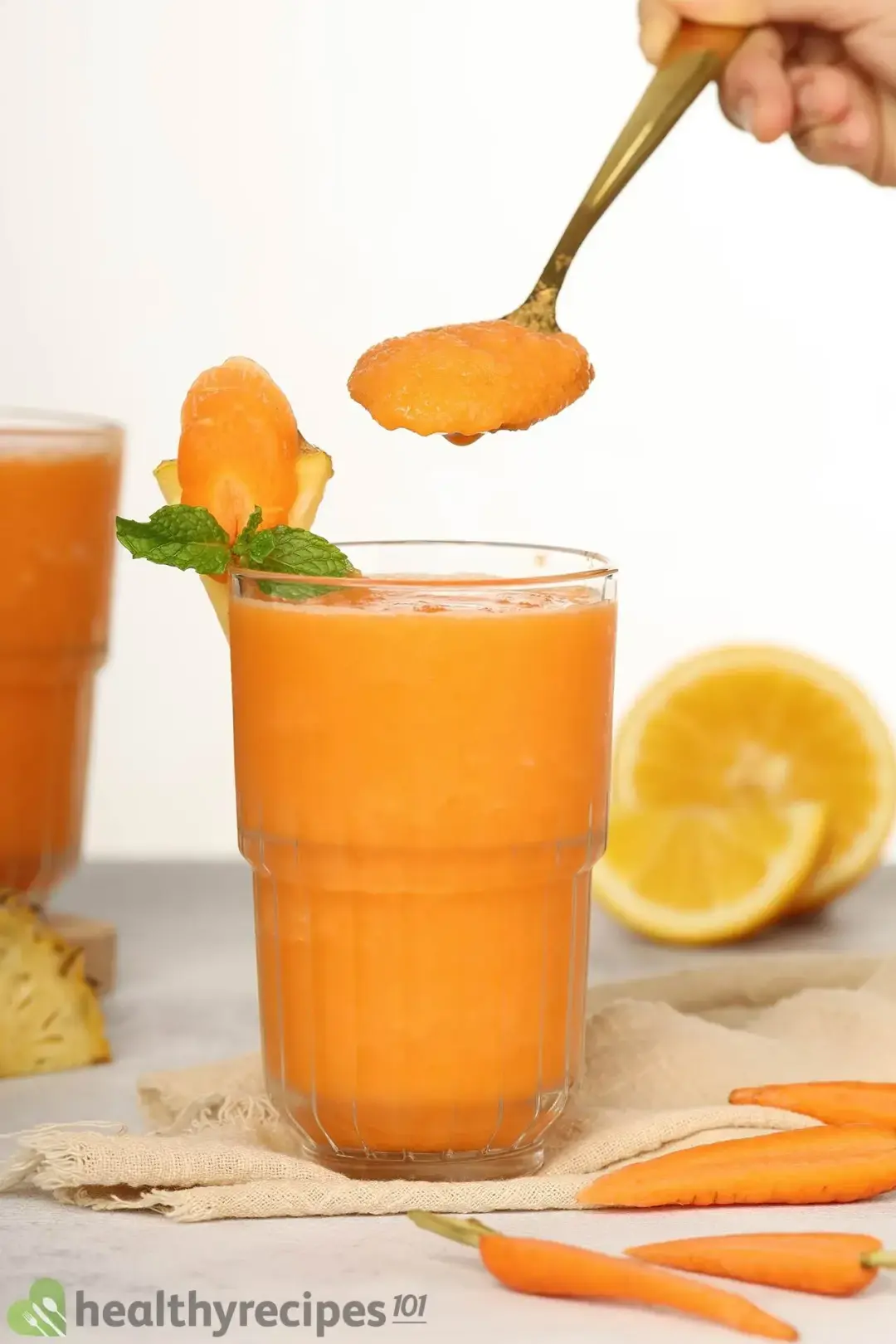 Previous Recipe
Carrot Smoothie
Carrot Smoothie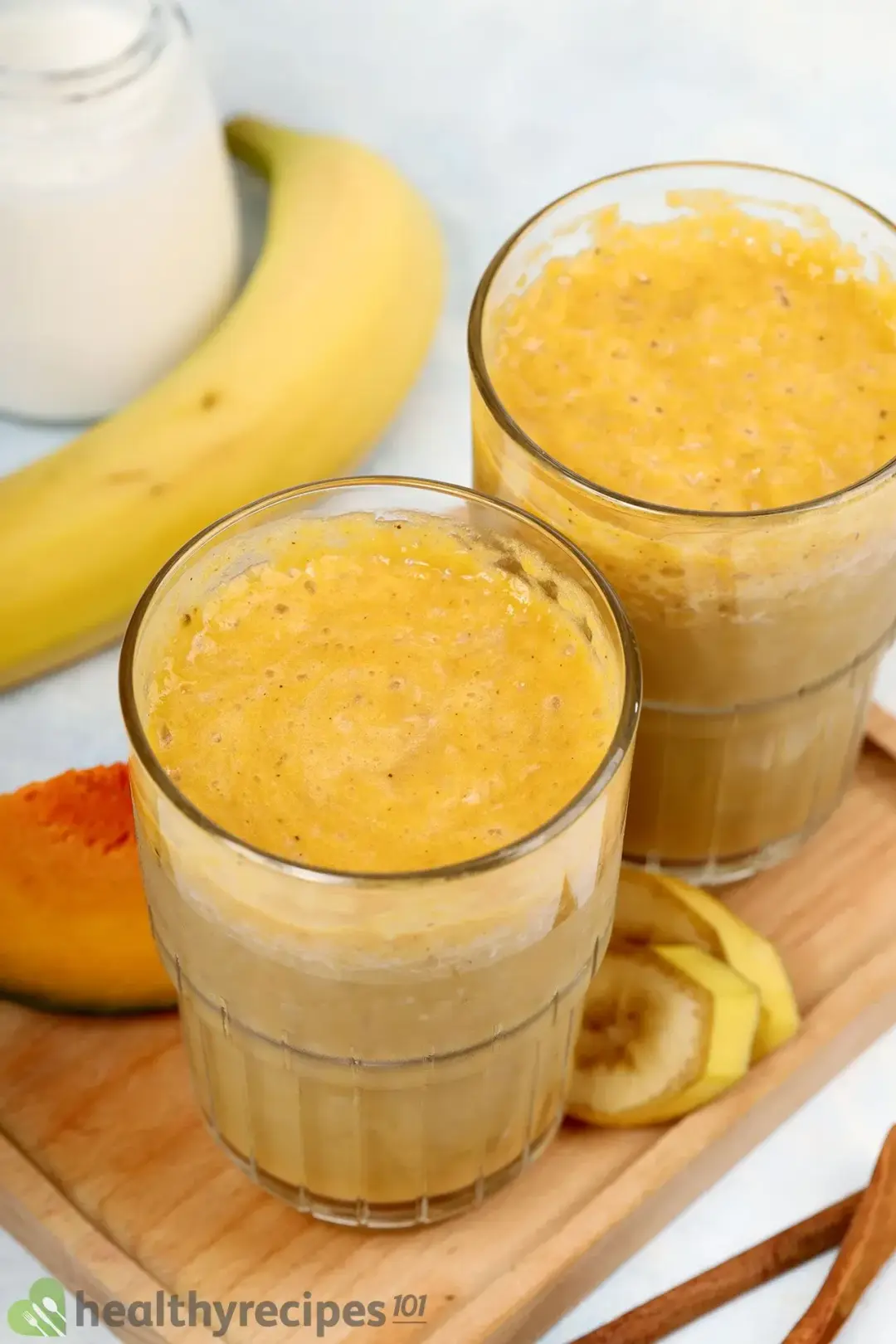 Next Recipe
Pumpkin Smoothie
Pumpkin Smoothie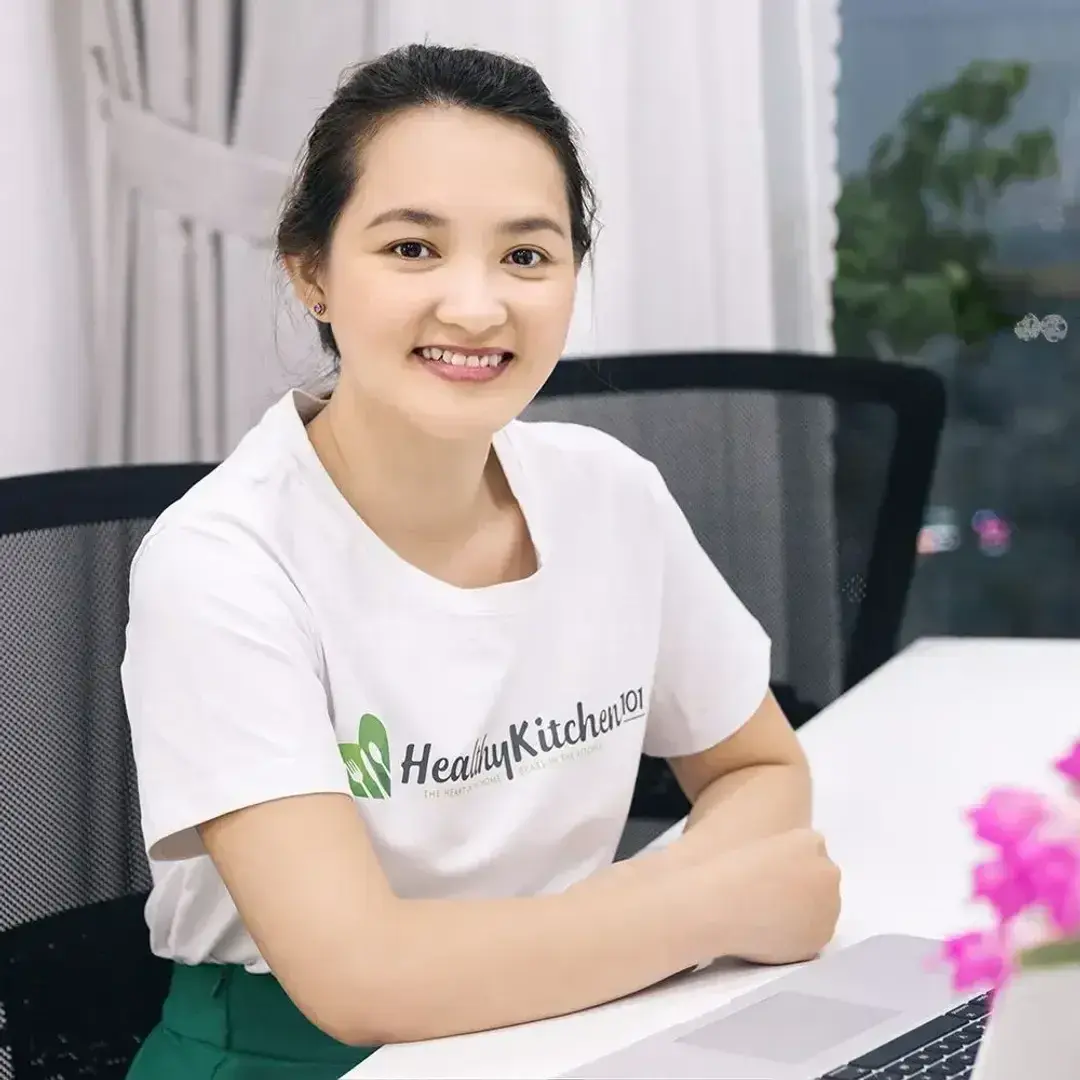 Luna Regina
Luna is the founder and chief recipe developer of Healthy Recipes 101. Apart from cooking, she also loves reading, programming, exploring the outdoors, and collecting useless facts about everything.