Colorful and drenched in sweetness, this avocado corn salad recipe instantly brightens any meal it features in. The blend of texture and flavor is an addicting combination that will draw you in and get you hooked. The best part is that it requires so little time and effort to put together. 
Is Avocado Corn Salad Healthy?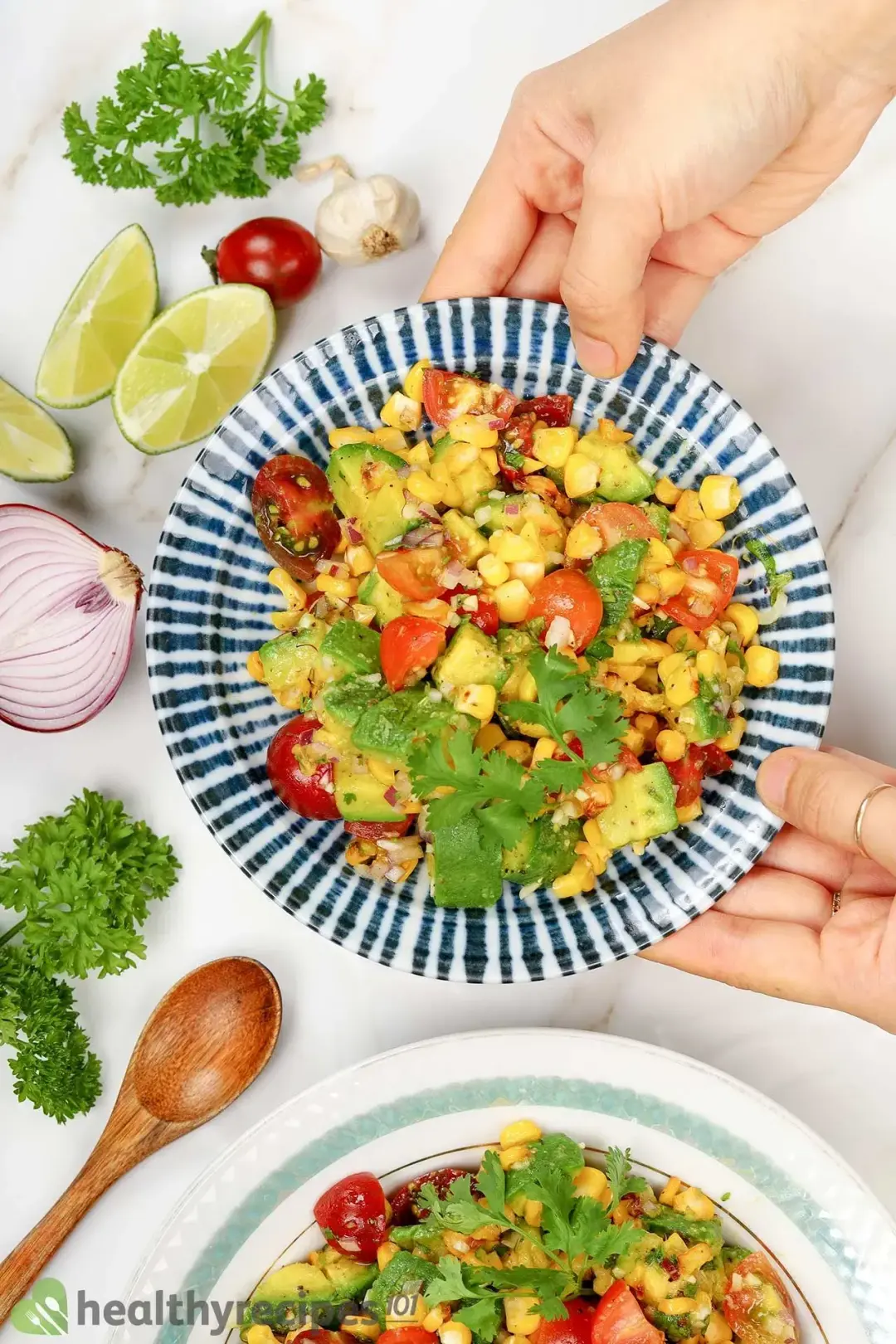 This gorgeous salad is something you will have no trouble finding great nutrients in. Made with fresh ingredients, it's the perfect choice for anyone who is looking to add more healthy dishes in their diet. 
Corn contains a high level of dietary fiber that keeps you feeling fuller for longer between meals and contributes to maintaining a healthy digestive system. Fiber may also help reduce the risk of colon cancer. 
Corn is also a great source of potassium, which aids in the maintenance of blood pressure and reduces the risk of stroke. Additionally, it also has lutein which is beneficial for eye health and reduces the risk for cataracts.
Avocado is also rich in fiber, healthy fats, and other nutrients that may aid in weight maintenance. It contains a high level of monounsaturated fat which can lower cholesterol and reduce the risk of many diseases.
Among the numerous other vitamins and minerals that avocado contains are vitamins C, E, B6, and folate. These nutrients are thought to be essential for keeping the immune system strong and decreasing your susceptibility to various diseases.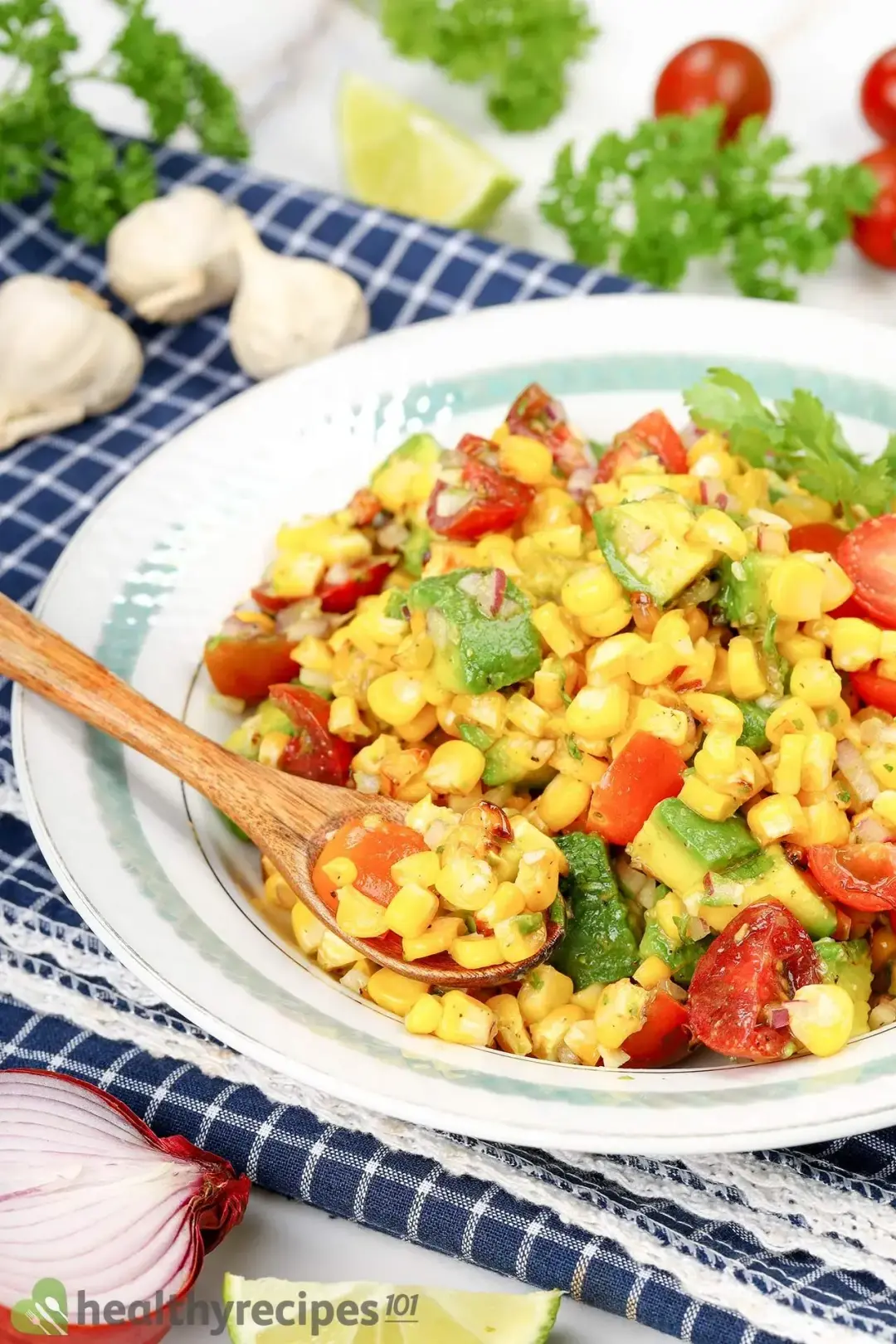 Ingredients for Avocado Corn Salad 
This avocado corn salad tastes like summer in a bowl, made with fresh ingredients and seasonings bursting with flavor. Even better, the fruits and veggies used here are so easy to find. 
Main ingredients:
Avocado: Ripe avocados that are soft but not mushy are the best choice for a filling salad. The creamy consistency and subtle sweetness will pair incredibly well with all the other ingredients.
Corn: Pick the freshest sweet corn you can find for the best results. We roast it to enhance the sweetness and add a hint of smoky flavor. 
Cilantro: A tiny bit of chopped cilantro lifts the salad with a bright kick of flavor. It pairs amazingly well with the dressing and helps tie all of the ingredients together. 
Other vegetables: You can customize this recipe by adding any type of veggies that you like. Our version uses cherry tomatoes and red onion to get that delightful sweetness and tang of a classic summer salad. 
The dressing: 
Lime juice: This is the flavor base of the dressing which gives it that zingy and slightly sour taste. 
Olive oil: Extra virgin olive oil is great for blending the ingredients together and adding some richness to the dressing. 
Seasonings: Parsley, pepper flakes, salt, and pepper bring an earthy touch as well as a little warmth and sharpness that lift the dressing and make it stand out.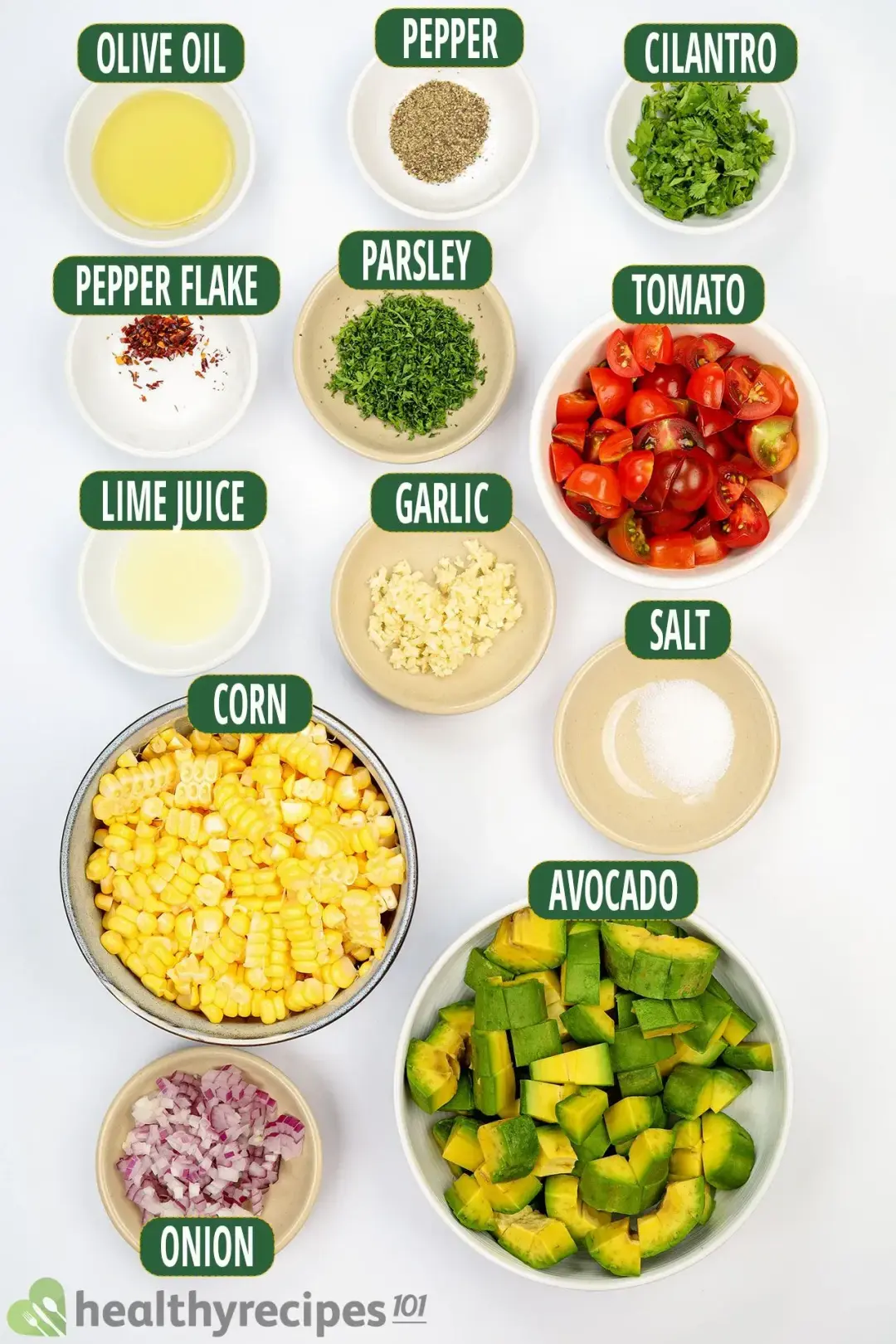 Can I Use Canned Corn Instead of Fresh Corn?
Canned corn is a kitchen staple for many because of how convenient and easy to use it is. You can use it as a replacement if fresh cobs aren't available. 
However, frozen corn is a much better alternative. The flavor, texture, and nutrition value are much closer to fresh corn than canned, which goes through greater processing. 
How to Remove Corn From the Cob
The task itself may sound pretty simple, however, it can quickly become a mess if you don't know the right technique. To keep all the kernels in one place and avoid unnecessary trouble, consider doing the following things: 
A Bundt pan, also known as an angel food cake pan. This will keep the kernels from flying all over the place as you remove them from the cob. You can also use a baking dish or place an upside-down small bowl inside a large bowl. 
Also, a chef's knife that's sharp so that you can quickly and easily cut the kernels off. A dull or small knife will require extra pressure and you may accidentally hurt yourself or smoosh the corn in the process.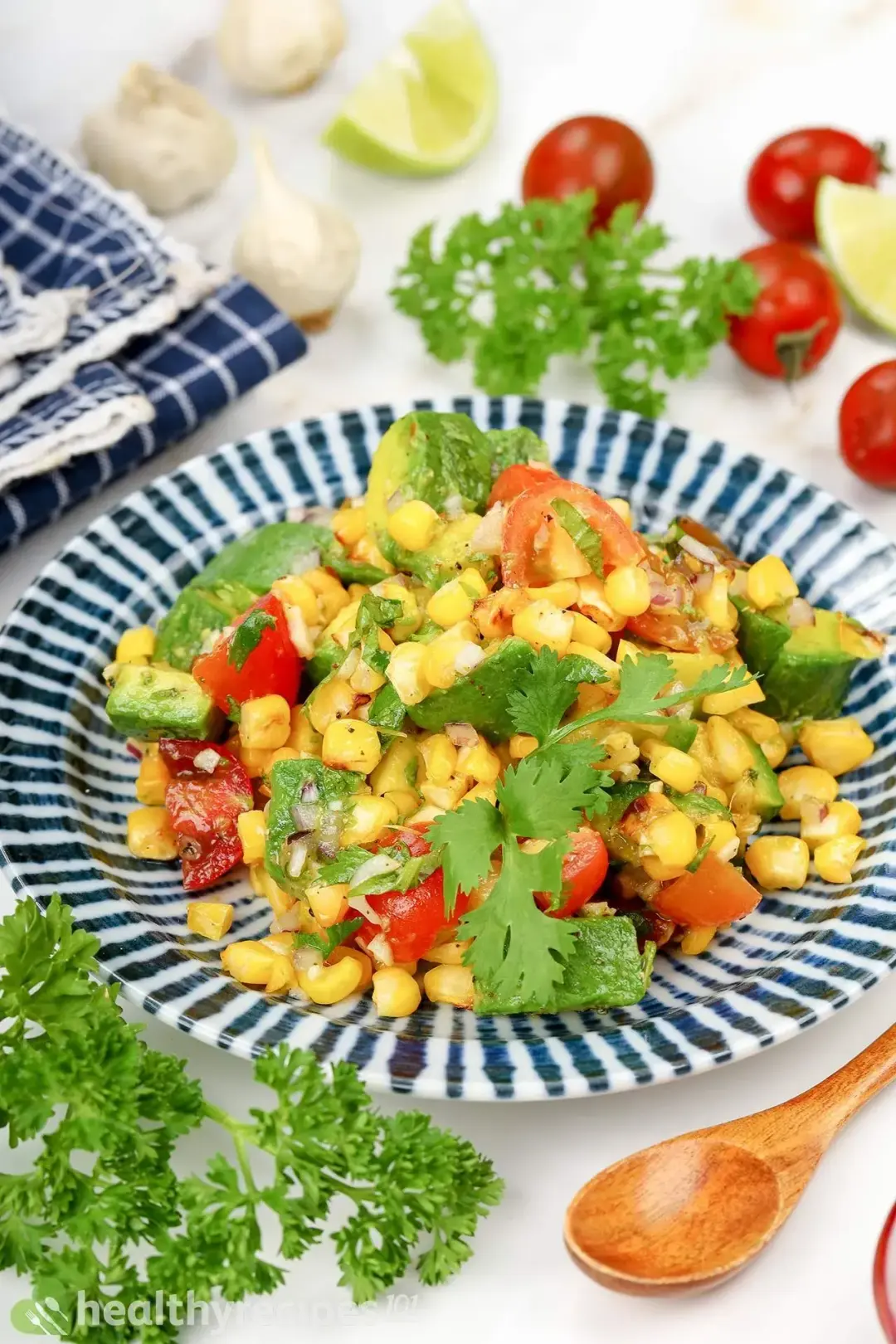 How to Remove Corn From the Cob
Place the tip of the cob in the Bundt pan's center hole or on top of the small bowl. Hold the opposite end of the cob, and with a sharp chef's knife, slice in a downward motion to get all the kernels to fall into the pan/bowl. Turn and repeat until all the kernels are removed. Once your corn is ready you can move on to assembling the salad.
What to Serve With Avocado Corn Salad
This avocado corn salad is simple to make yet wonderfully versatile. It's a fantastic treat on its own, but you can also eat it alongside a variety of dishes.
As a side dish: The vibrant flavors of this salad complement any protein-based main it's paired with marvelously, from chicken and steak to salmon. 
Toppings or fillings: You can use a fresh batch or any leftovers to eat with hamburgers, sandwiches, or tacos. The texture blend will bring a new freshness to eating these familiar dishes. 
Alongside other vegetables: For a larger crowd, you can add a bed of lettuce, feta cheese, and other ingredients to create a fuller looking side dish that everyone will enjoy. 
How to Store Leftovers
This salad tastes best within the first two hours of adding the dressing (at room temperature). In the refrigerator, most salads will last for 3 – 4 days when kept in an airtight container.
However, as this one contains avocados, it's best to eat within the day. If possible, store the ingredients and dressing separately to maintain the crisp texture.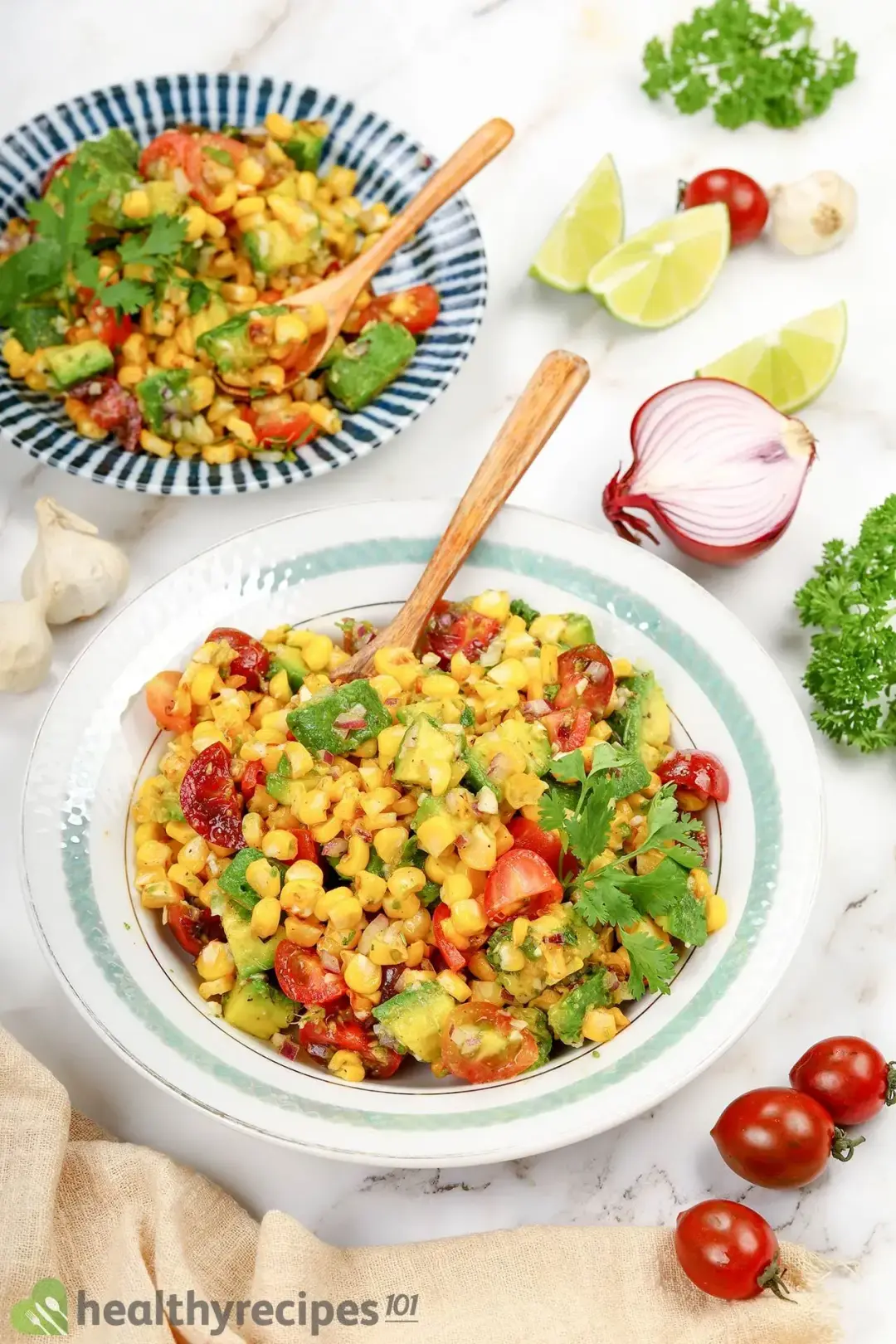 How to make Avocado Corn Salad
Loaded with creamy avocado, sweet corn, and fresh veggies, avocado corn salad is full of exciting flavors and textures that will keep you coming back for more.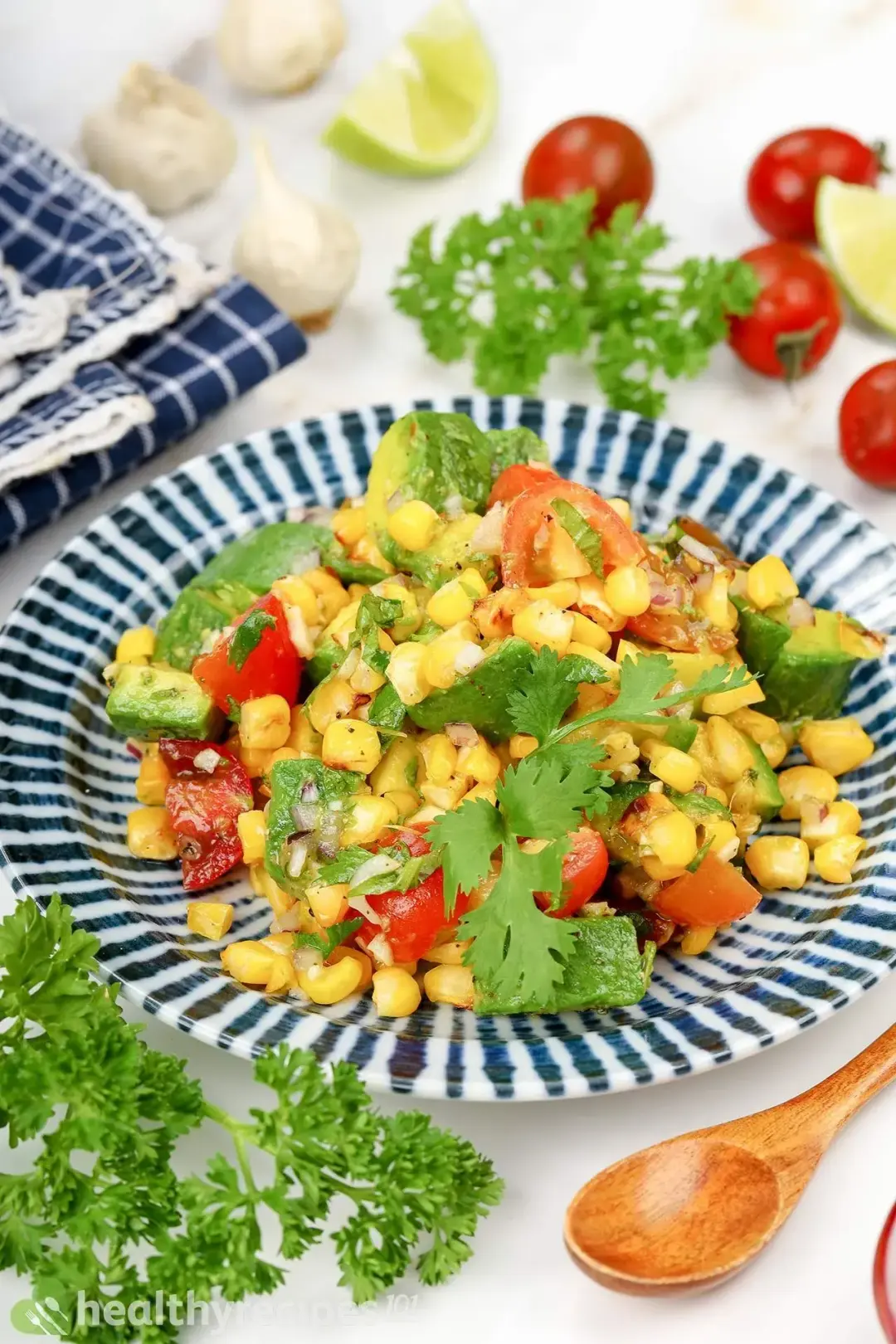 cook TIME

5 mins

prep TIME

5 mins

total TIME

10 mins
COURSE

Side Dish

CUISINE

American

SERVINGS

servings

CALORIES

244 kcal
INGREDIENTS
10 oz

avocado cubed

0.3 cup

cilantro chopped

8 oz

corn fresh

6 oz

cherry tomatoes halved

1 oz

red onion chopped

0.5 tsp

salt

1 tbsp

lime juice

0.5 tbsp

pepper

1 tbsp

garlic minced

2 tbsp

olive oil

2 tbsp

parsley chopped

0.3 tsp

red pepper flakes
INSTRUCTIONS
1
Line a baking pan with a piece of parchment paper, then spread the corn kernels on top. Lightly brush with some oil or melted butter.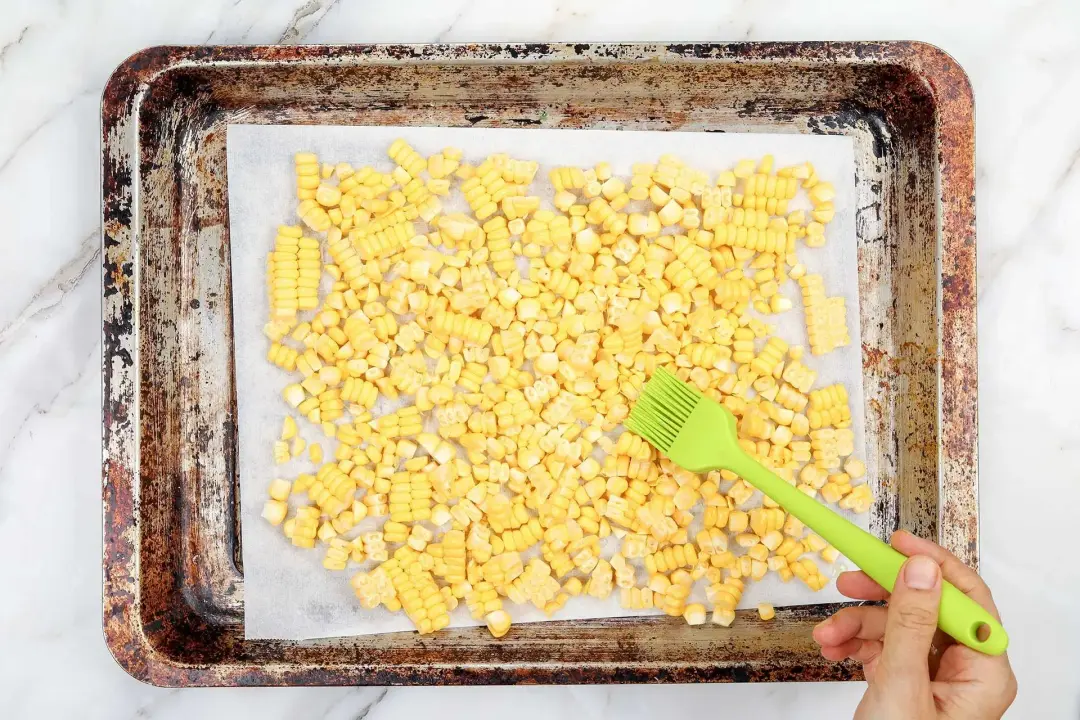 2
Preheat the oven to 400°F, then roast the corn for around 7 minutes. Remove when the kernels appear bright gold.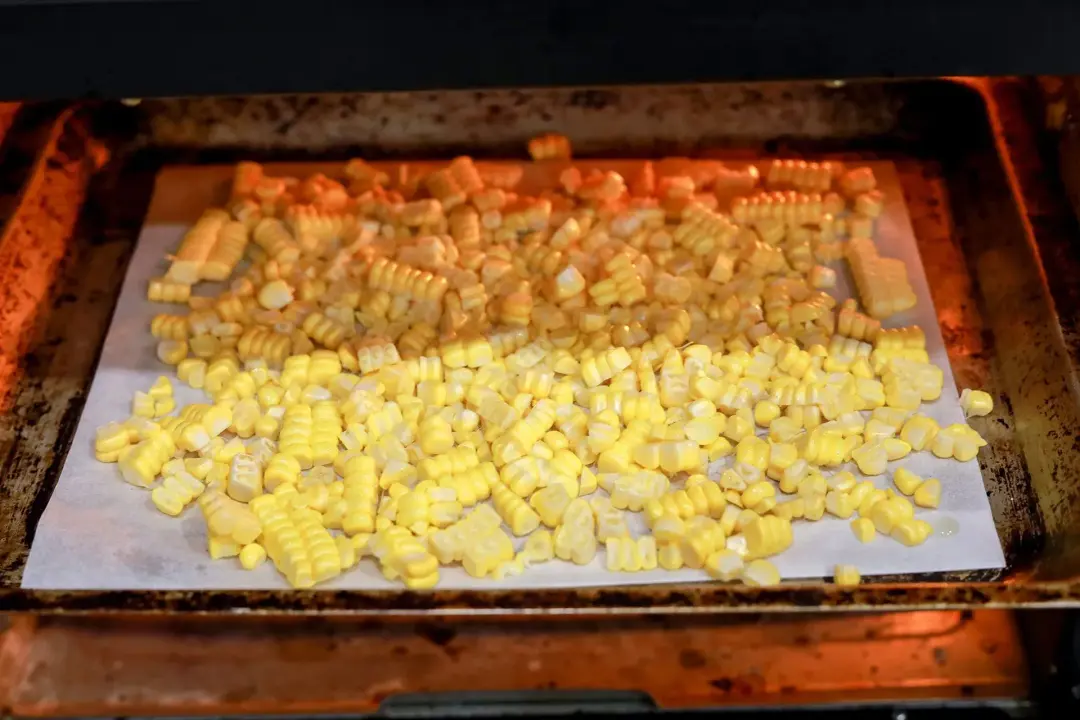 3
While the corn is roasting, make the dressing by mixing together 2 tbsp olive oil, 1/2 tbsp pepper, 2 tbsp parsley, 1/4 tsp pepper flakes, 1 tbsp lime juice, and 1/2 tsp salt.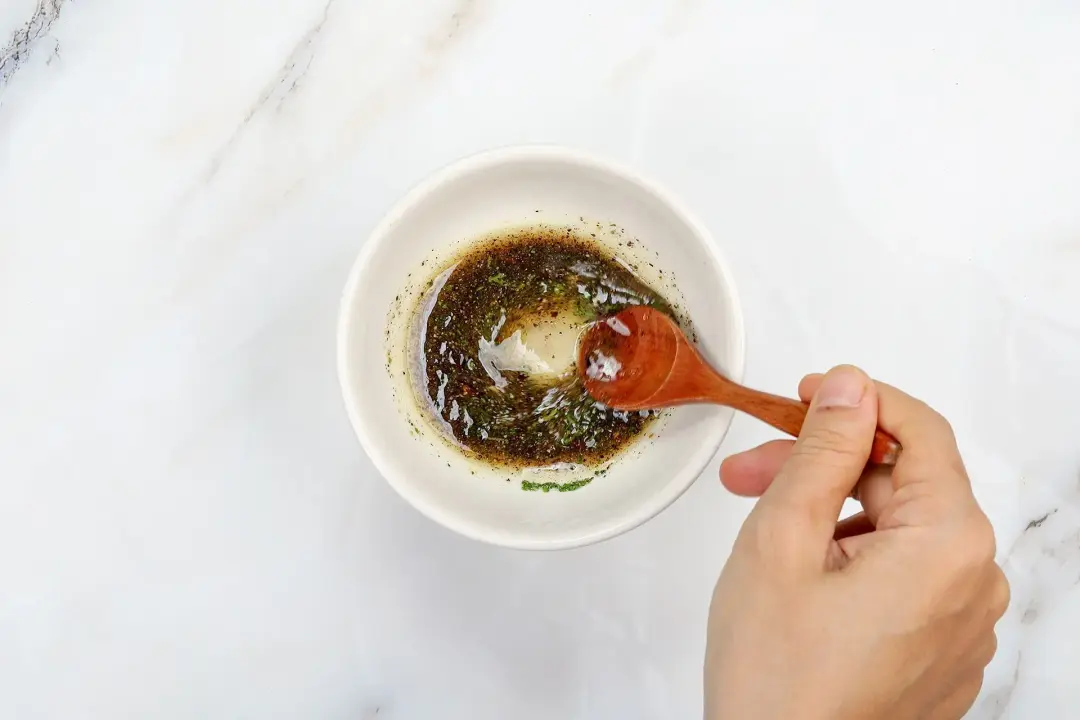 4
In a large bowl, put 10 oz avocado, 8 oz corn, 6 oz cherry tomatoes, 1 oz red onion, 1/4 cup cilantro, and 1 tbsp garlic.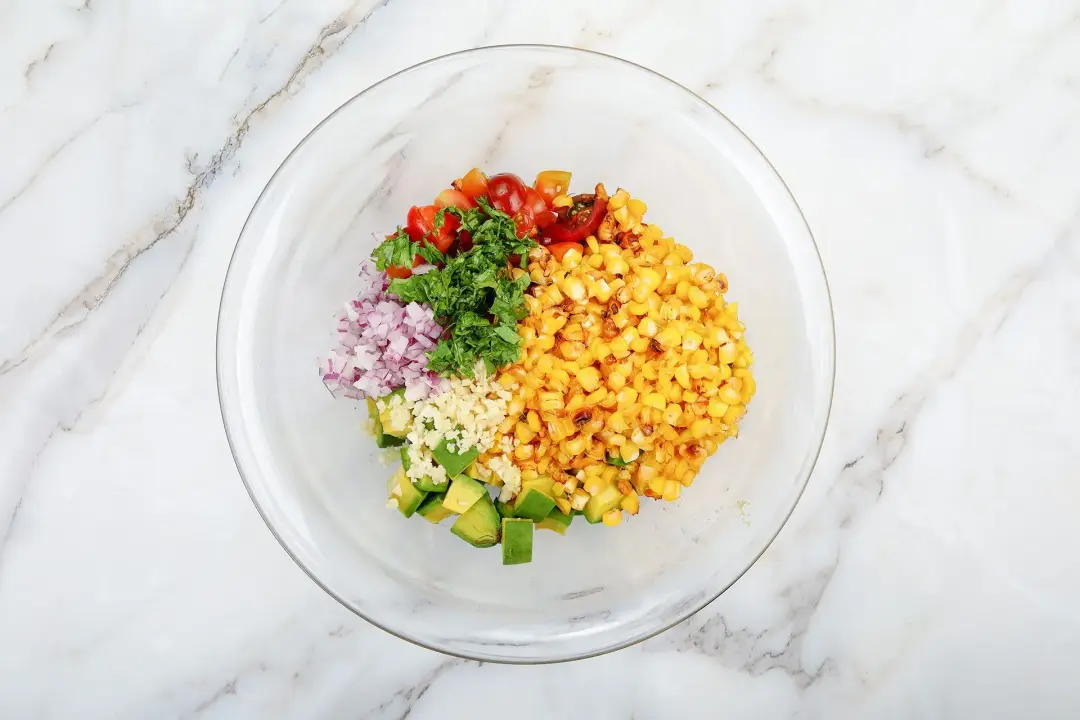 5
Pour the dressing over the mixture of ingredients and gently toss to evenly distribute the dressing.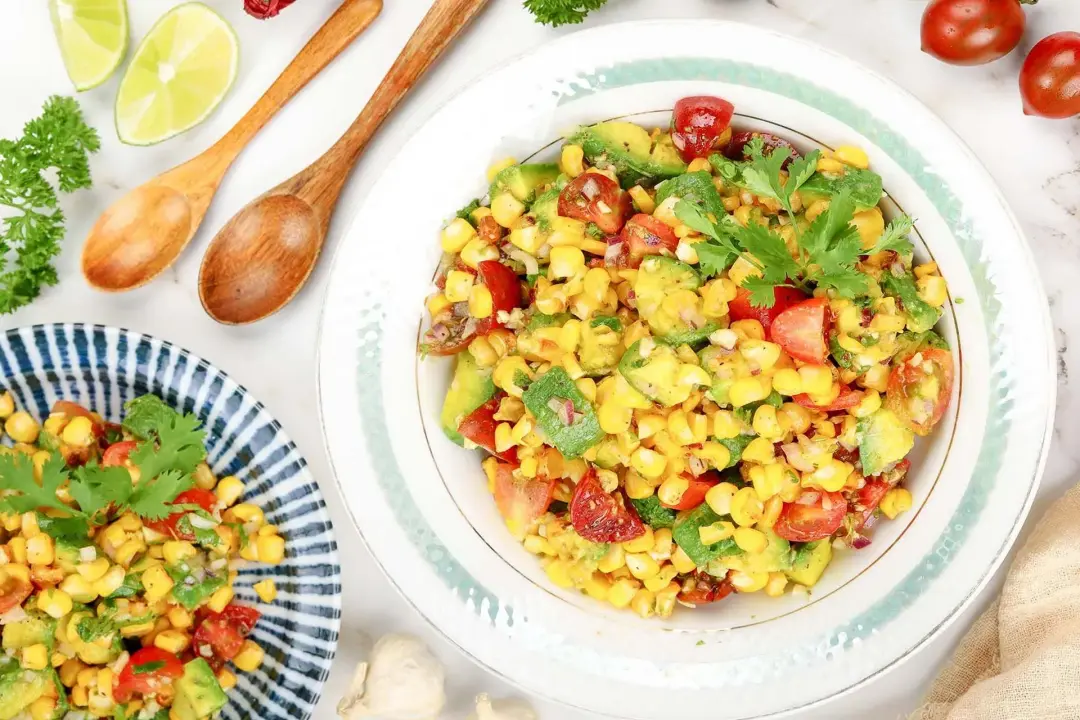 NUTRITION
Nutrition Facts
How to make Avocado Corn Salad
Amount Per Serving (1 serving)
Calories 244
Calories from FDA
% Daily Value*
* Percent Daily Values are based on a 2000 calorie diet.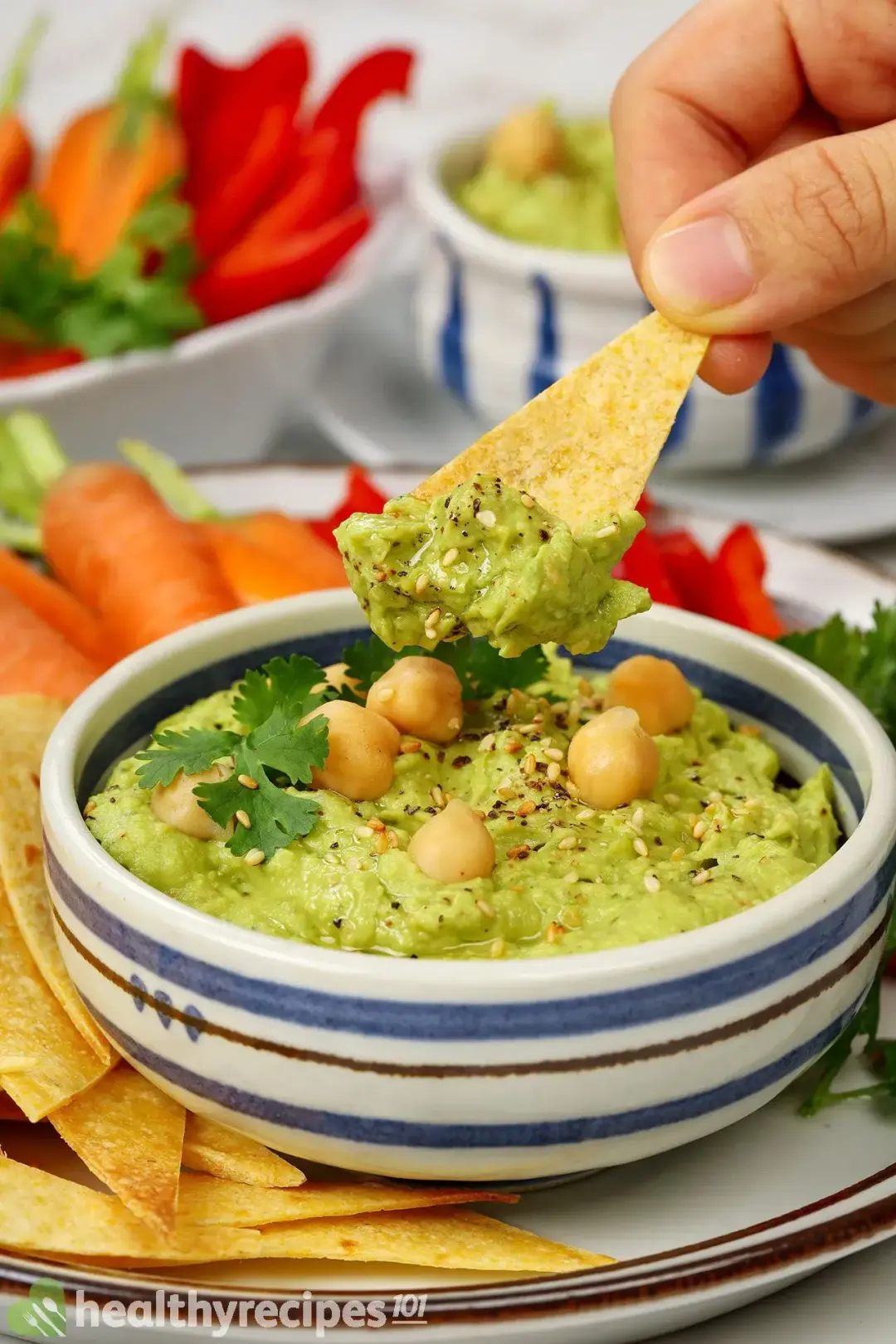 Previous Recipe
Avocado Hummus
Avocado Hummus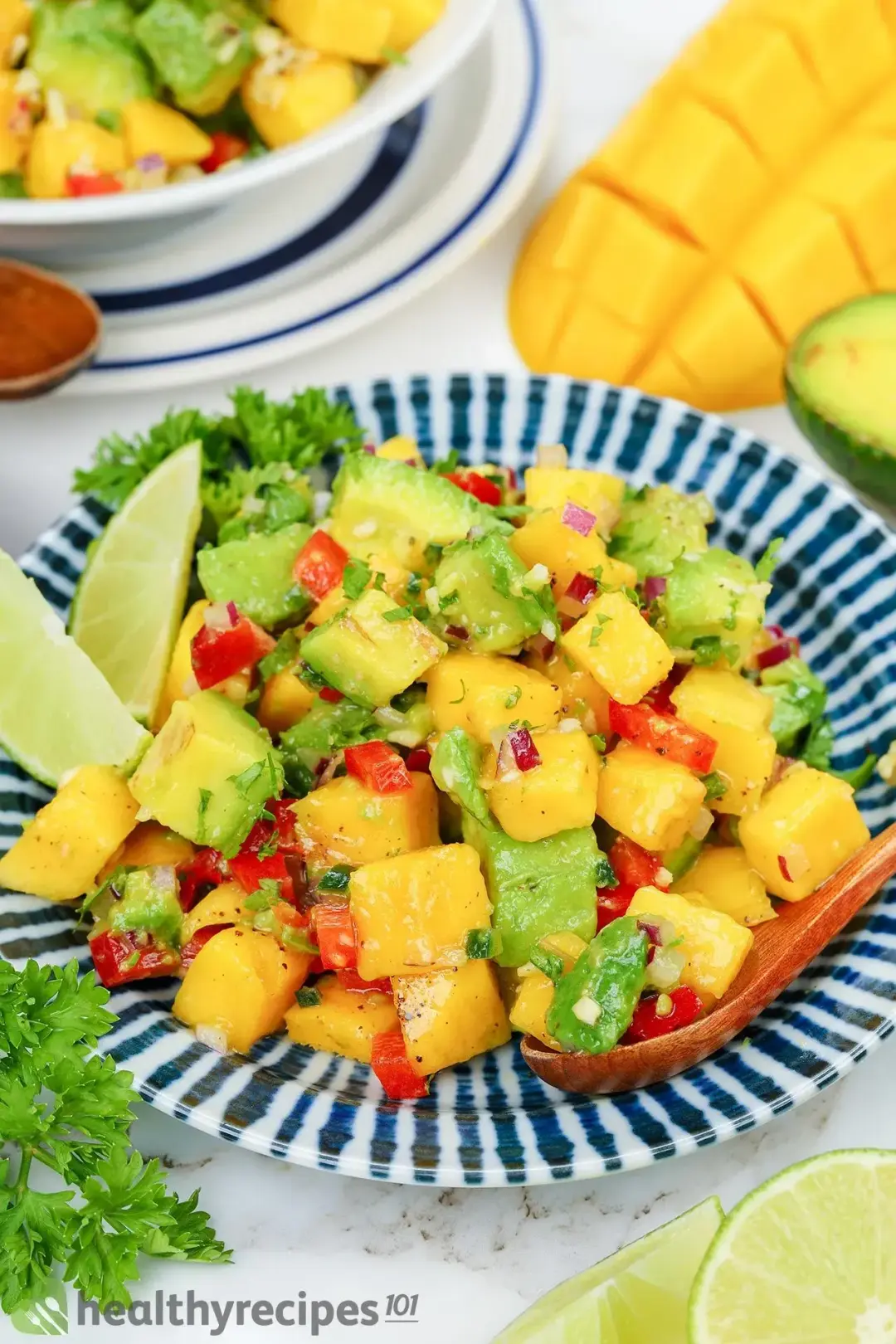 Next Recipe
Mango Avocado Salsa
Mango Avocado Salsa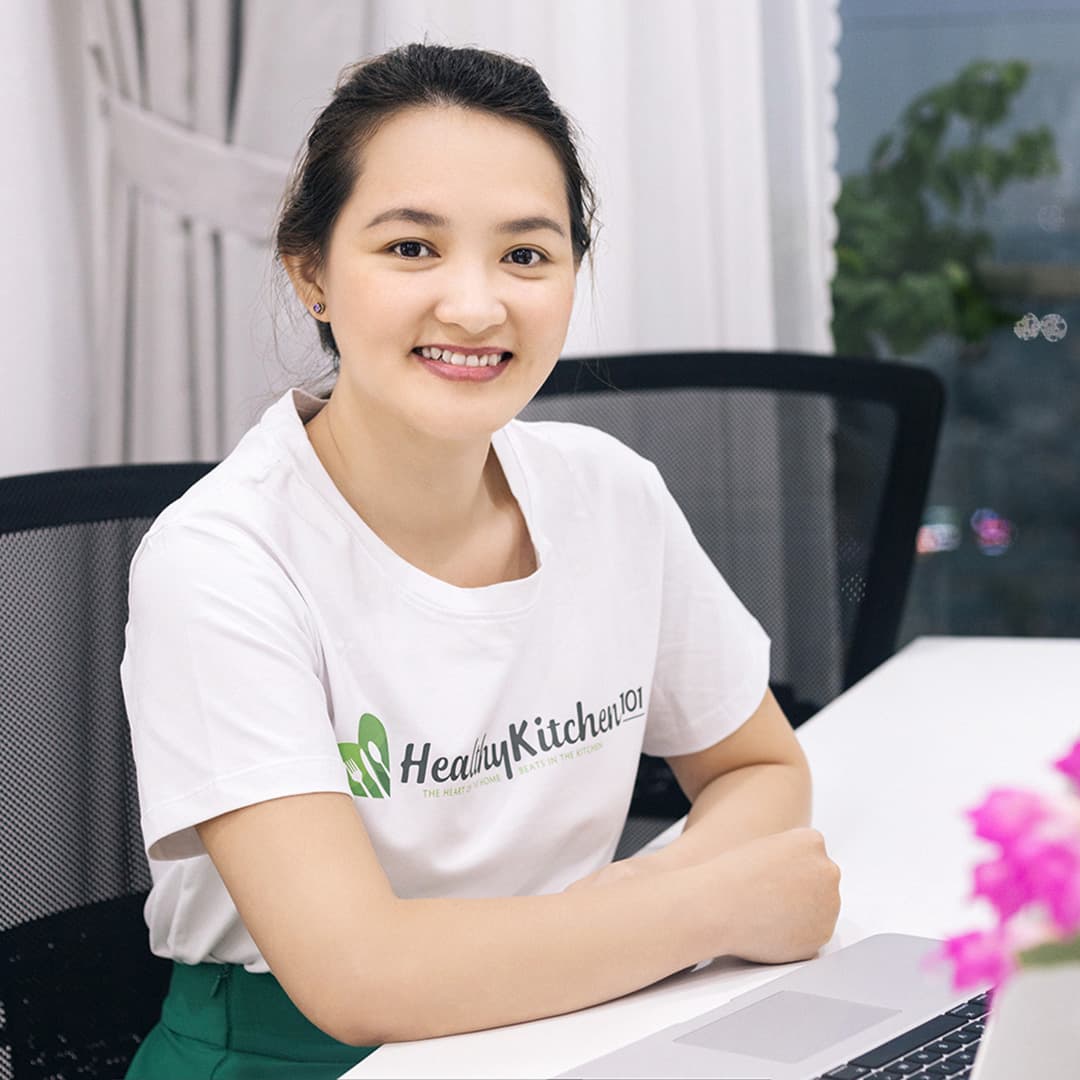 Luna Regina
A writer and entrepreneur, Luna's day doesn't start at the computer keyboard, but in the kitchen.
Half of her working hours are spent on mixing ingredients for her recipes. The other half involve working with the tech team to research and test the tools and appliances that promise to make kitchen work effortless and mess-free. From a kitchen knife or water filter to the Instant Pot, if it can help save time and effort for the home cook, Luna and her team are on it.
Luna's extracurricular pastimes include camping, travel, and photography.
Comments/ Reviews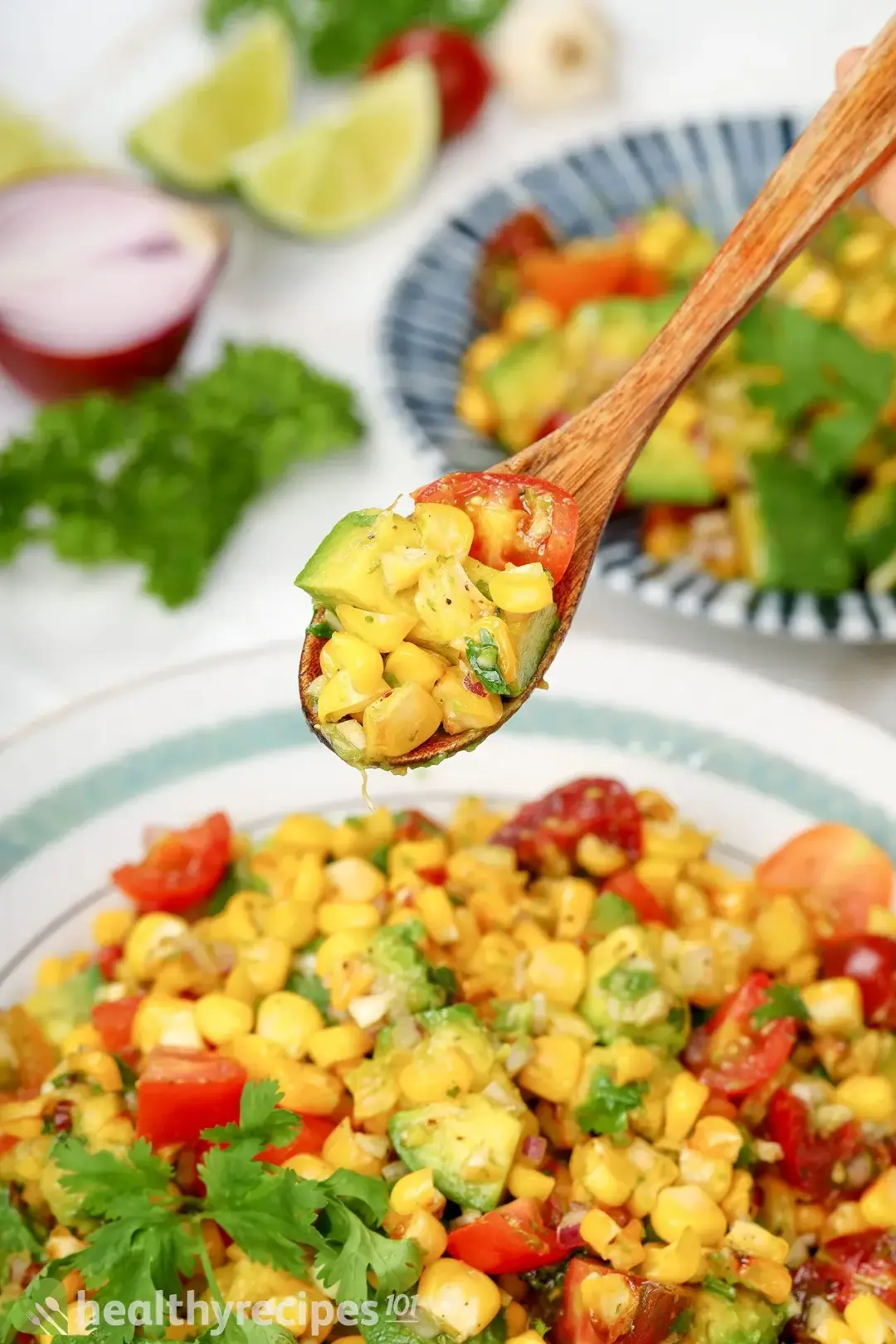 Avocado Corn Salad Recipe