Tender and warming, these chicken and spinach recipes are the ideal choice for almost any kind of meal. From casual dinners to celebrations, the delicate flavor combination is good enough to satisfy everyone's cravings. The dishes are also incredibly easy and simple, so you should have no trouble whipping one up at any moment.
Check out Our Most Popular Chicken And Spinach Recipes
These chicken and spinach recipes are a must-have to keep in your recipe book for an effortlessly flavorful meal. Hopefully, with our list, you can find some inspiration to put together dishes that will wow everyone at your next dinner.
Can I Eat Chicken and Spinach Together?
Yes, you can.
Chicken has a mild flavor that balances out the spinach's grassy and slightly bitter taste. This distinctive combination allows for a variety of dishes, such as a fresh spinach salad with grilled chicken, a warm bowl of spinach and chicken soup, or a simple stir-fry for a quick dinner.
The most common way to eat chicken and spinach is with a thick and creamy sauce that drenches the ingredients in a delectable richness. Although the spinach can be cooked alongside the chicken, we recommend stuffing it inside the meat for a unique flavor and texture combination.
How to Season Chicken When Cooking With Spinach
Keep it simple with a classic salt and pepper if you only want to enhance its natural flavors. However, since chicken has a delicate and subtle taste, you can get as creative as you want by using flavorful spices such as paprika, cayenne pepper, garlic powder, pepper flakes, Italian seasoning, and many more.
Herbs, like spices, are also great for infusing the chicken with their distinctive tastes while maintaining a consistent grassy undertone with the spinach. Rosemary, thyme, basil, and parsley are some popular choices.
Best Ways to Cook Chicken and Spinach
There are myriad ways to cook chicken using any of your usual preferred cooking methods. For a flavorful and effortless dish with spinach, these are some of the most common options:
Grilled chicken is irresistible. The exterior is golden with crispy charred pieces that contrast wonderfully with the tender meat inside. Laid over a bed of sautéed spinach with garlic and lemon, it makes a mouthwatering dish that's filled with summer flavors.
The oven is a wonderful shortcut for making a complex main dish that takes barely any effort or time. Bake chicken stuffed with spinach along with a handful of cheese, to make every bite a burst of flavors and textures.
Additionally, you can put a spin on the regular casserole and bake up a dish that seamlessly blends layers of robust spinach, melting cheese, and tasteful chicken.
A blazing hot pan of chicken and spinach is a foolproof solution to all your busy evenings. The dishes come together in less than 30 minutes and leave a lot of room for customization and experimentation. Add a bed of pasta, noodles, or rice and you'll have a filling and nutritious main with incredible flavors.
What to Serve With Chicken and Spinach
Your side dish choices for these chicken and spinach recipes are nearly unlimited. Here are a few easy and simple dishes that you can pair with this delectable combination:
A colorful plate of well-seasoned veggies roasted to perfection is the perfect match for almost any dish with chicken and spinach. It diversifies the meal with a wonderful mixture of taste and texture while complementing the main dish's unique flavor combination.
In case the spinach wasn't enough, you can add even more greens to the meal with a simple and light salad. Gather your favorite veggies, mix a flavorful sauce, and toss up an effortlessly good and healthy side dish.
In addition to rice, there's a handful of other grains you can pair with chicken and spinach. Switch things up a bit with some earthy wild rice, luscious risotto, or hearty quinoa. Each type of grain comes with its own distinct taste and texture that can unexpectedly transform the spinach and chicken combination.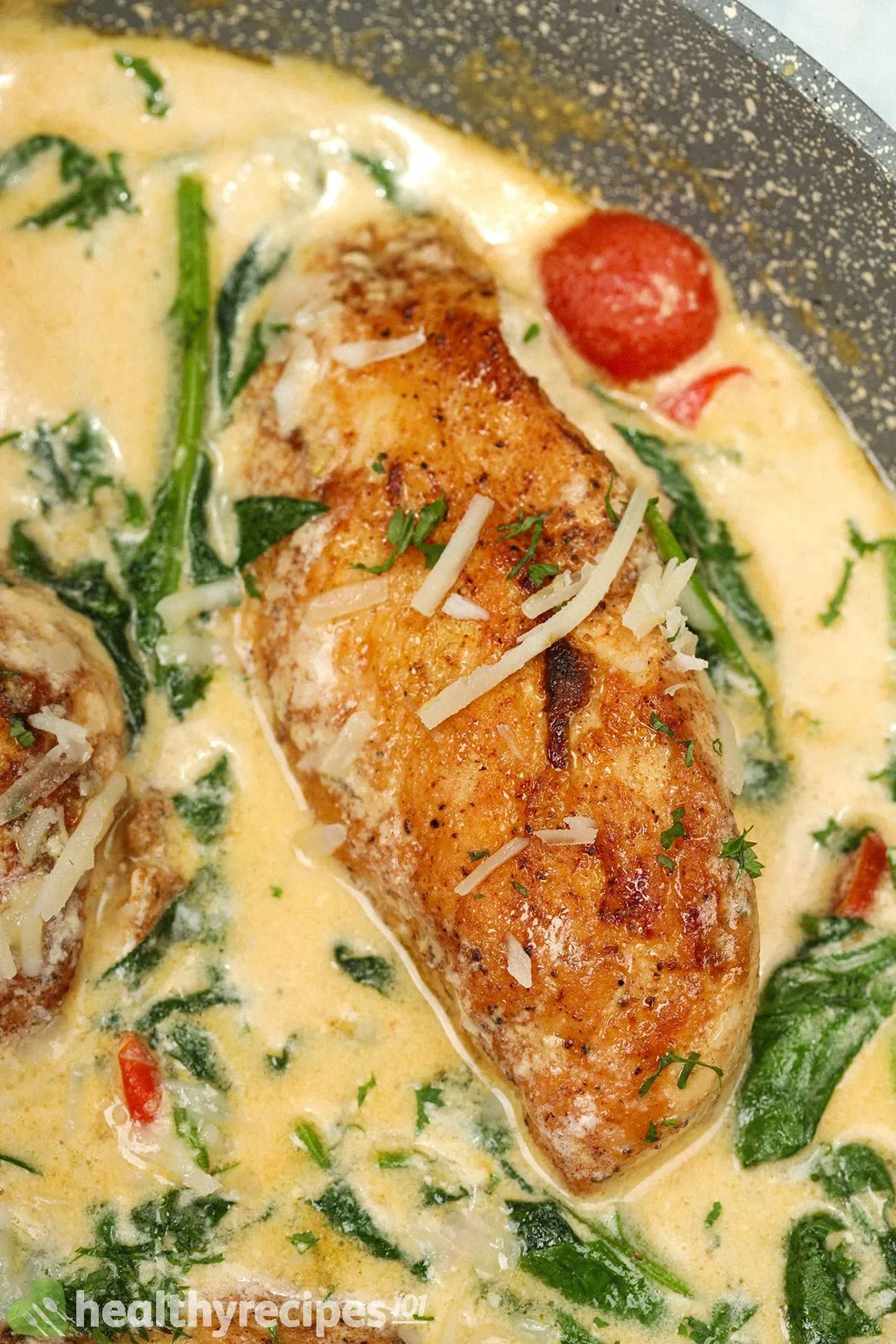 Chicken and Spinach Recipes
Whether it's casual dinners or fanciful celebrations, you can always count on these chicken and spinach recipes for a healthy and flavorful meal.
Ingredients
Directions
Pick your favorite recipe.
Gather the ingredients.
Follow the instructions to give you incredibly tasty chicken with spinach dishes ready in less than an hour!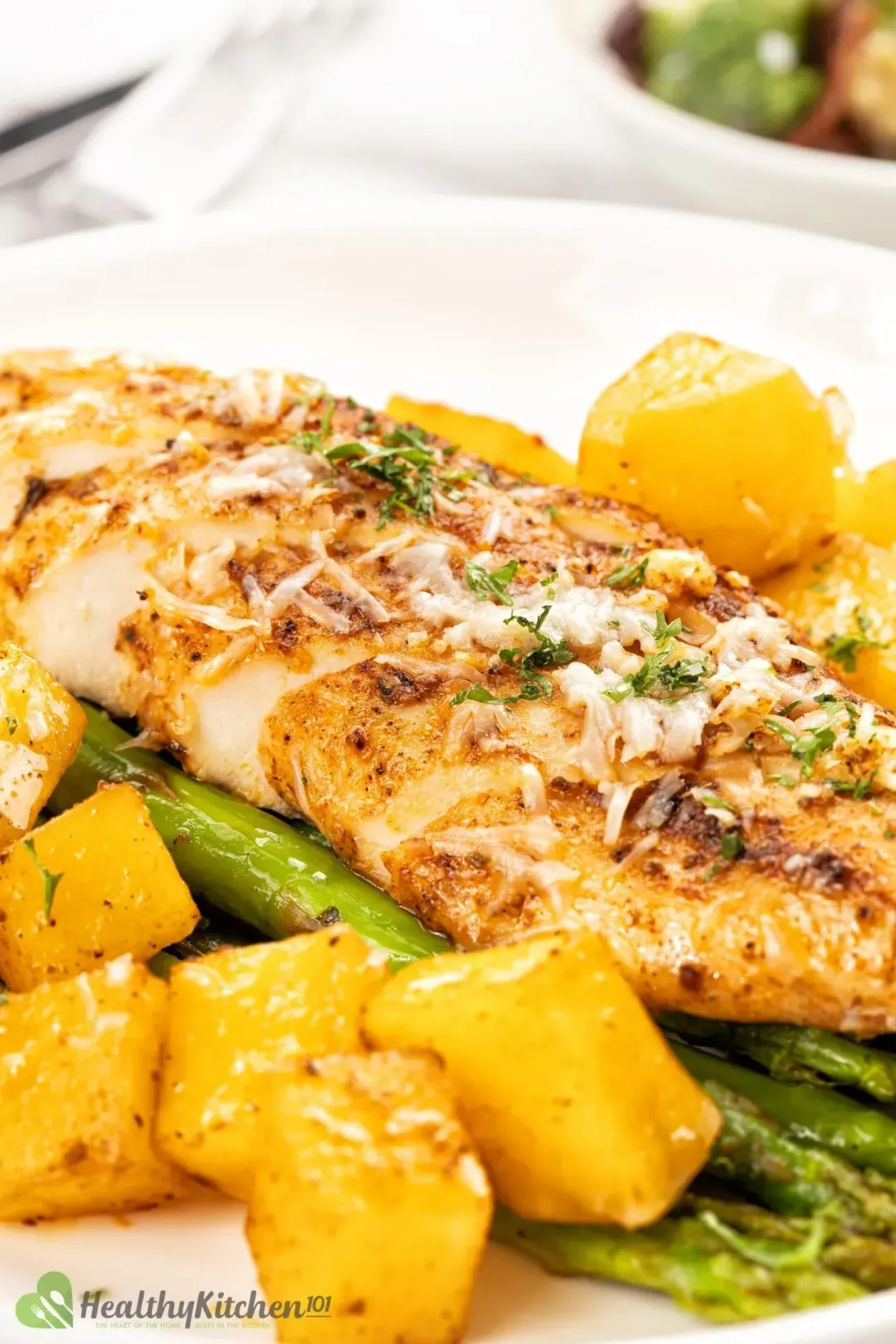 Previous Recipe
Healthy Chicken Recipes
Healthy Chicken Recipes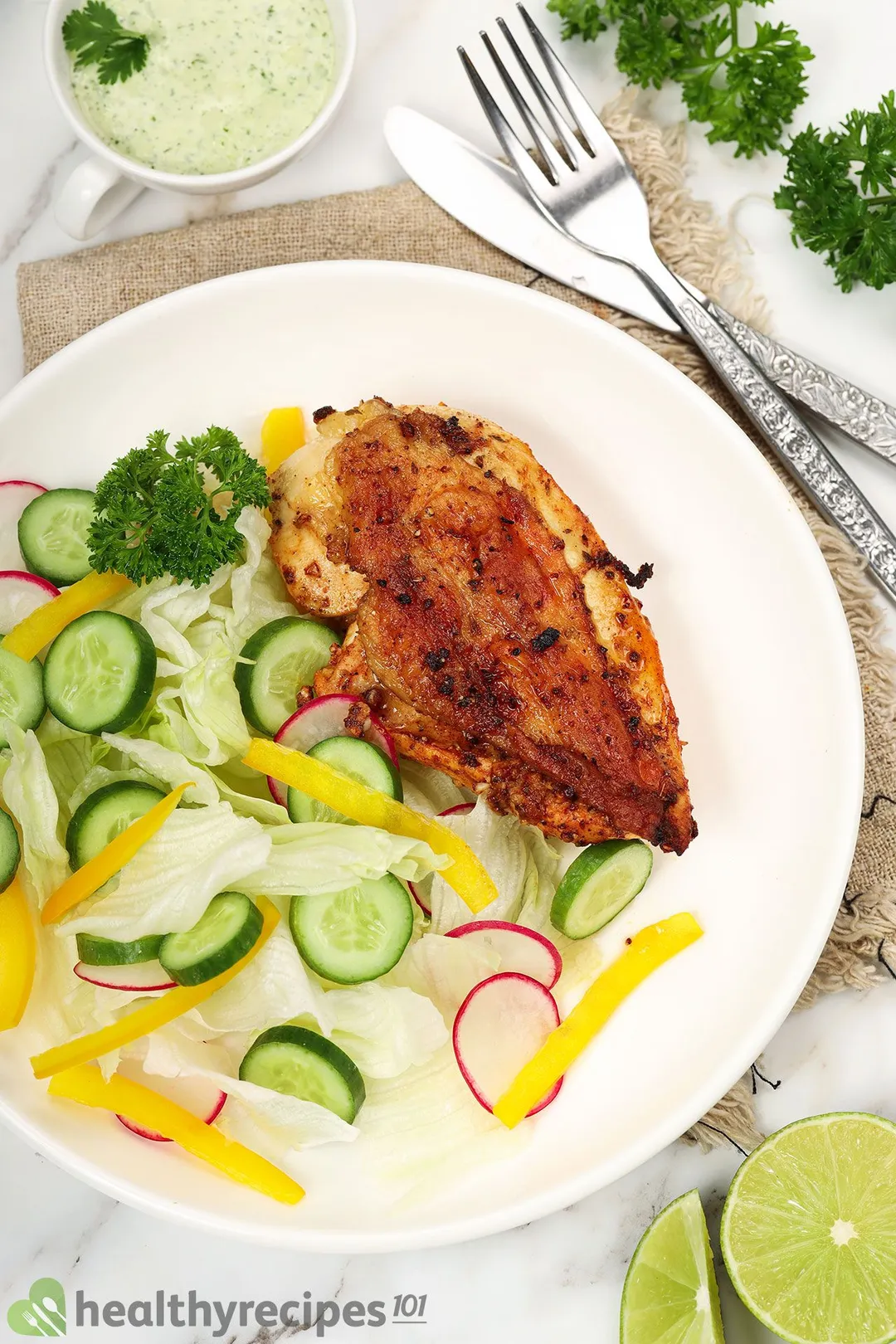 Next Recipe
Simple Chicken Breast Recipes
Simple Chicken Breast Recipes
Writer, Author
Luna Regina is an accomplished writer and author who dedicates her career to empowering home cooks and making cooking effortless for everyone. She is the founder of HealthyKitchen101.com and HealthyRecipes101.com, where she works with her team to develop easy, nutritious recipes and help aspiring cooks choose the right kitchen appliances.
Comments/ Reviews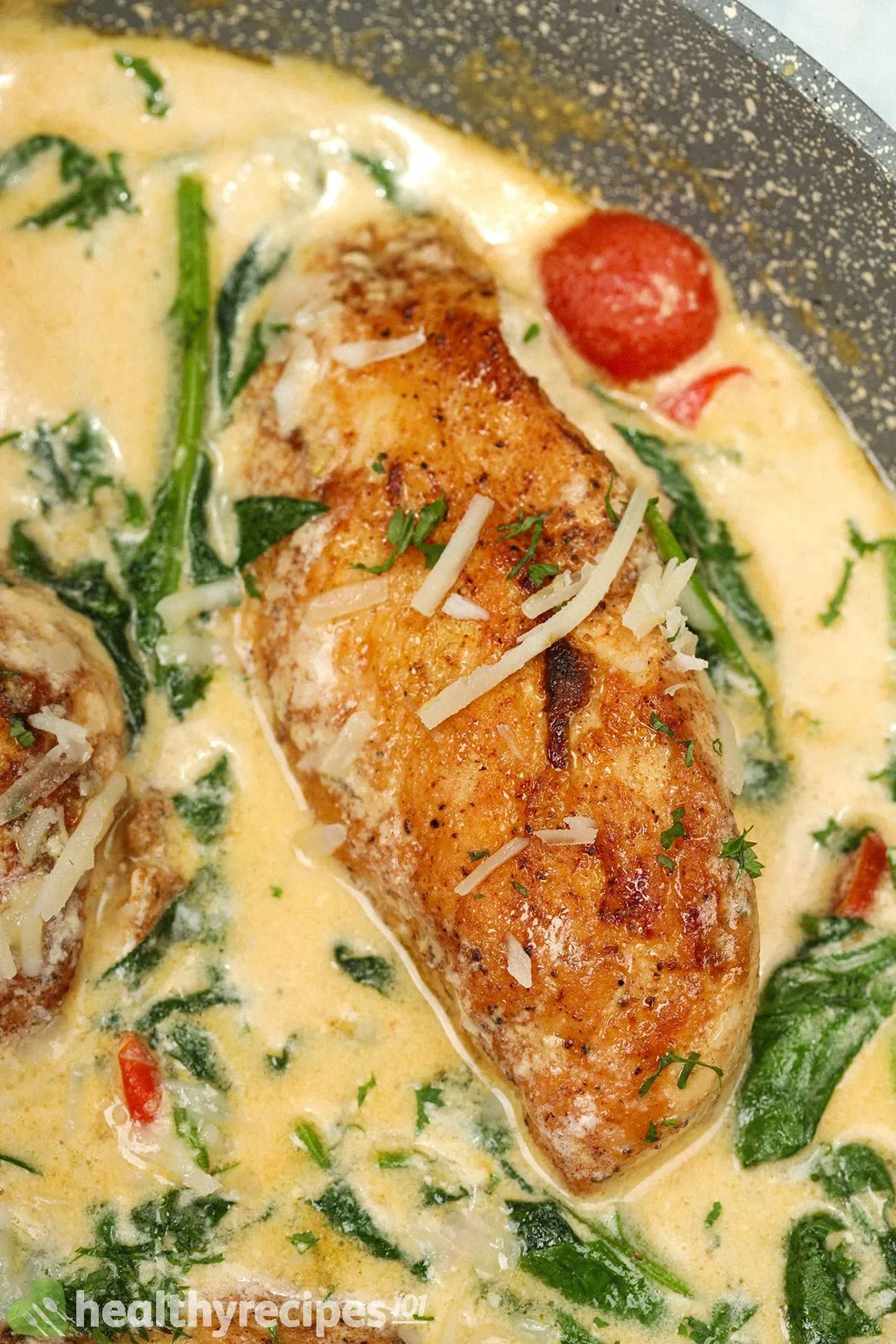 Made presto chicken, the recipe is easy to follow and provides step-by-step instructions, making it a great choice for beginners in the kitchen.