Today's round-up, introducing a wide range of multicultural chicken and rice recipes, will take you by surprise at how simple yet delectable this perfect duo can be.
Come join us in the kitchen and get the cooking started!
Best Chicken and Rice Recipes
We are more than excited to present to you our collection of the best chicken and rice recipes.
Reasons to Love Chicken and Rice Recipes
Chicken and rice, presented in many recipes across various cultures, are two of the most versatile cooking ingredients. Once combined in one dish, they promise a crowd-pleasing and heart-warming meal. 
However, there are more reasons why we keep this combination so dear to our hearts. Let us explain in detail:
It's healthy: Nutritionally, whether you opt for chicken thighs, breasts, wings, or drumsticks, you will gain a significant amount of high-quality protein, not to mention other micronutrients. As for rice, it is an impressive energy source that fuels your body throughout the day. If you like, you can choose a healthier rice option: brown rice.
It requires minimal cooking skills: For those beginner-level home cooks, chicken is a good starting point as it is so forgiving to cook. You may leave the meat a little longer on the stovetop, and you will still get away with juicy chicken goodness. If you're not confident with your rice-cooking skill, we suggest buying a rice cooker and letting the gadget do the job for you.
There is plenty of room for creativity: The simplicity of chicken and rice allows you to easily mix up your meal—trying different cooking techniques or combinations of herbs and spices.
It's budget-friendly: Compared to seafood or red meat, which are more expensive, chicken and rice are an economical choice for your daily menu.
What to Make With Chicken and Rice?
Here are some of the most popular chicken and rice signatures across many nations that you can make from the comfort of your home.
Fried rice: Chicken fried rice is our favorite recipe to make whenever we plan on clearing the fridge or finishing off the leftover rice. It's quick, simple, and customizable. Combine day-old rice, eggs, bite-sized chicken, diced carrot, and peas in a wok (rather than a pan), cook on medium heat for 20-25 minutes, and a steamy, glossy fried rice is ready to serve.
Casserole: This one-pot chicken and rice creation is perfect for serving at large parties and family gatherings. Though the cooking time may seem a little bit long (around 50-60 minutes of baking), most of it is hands-off. Hence, you can move on with other dishes or sit back and relax.
Risotto: If you're a big fan of Italian cuisine, you won't want to leave chicken risotto out of your meal plan. The charm of a slowly-and-perfectly-cooked risotto includes tender chicken, cheesy arborio rice, fragrant herbs, and Italian-style spices.
Biryani: The vibrant hue of rice and bold flavor of well-marinated chicken will brighten up your taste buds. Two ways to prepare this Indian-inspired meal: Kachi yakhni biryani chicken or Pakki yakhni biryani chicken—your dish will turn out delicious either way.
Chicken Bog: Traditionally, this Southern Carolina specialty consists of shredded chicken, sausages, and diced veggies bathed in a savory homemade broth—an affordable and flavorful dinner option. 
Paella: This Spanish-originated rice dish comes in three different versions: Paella Valenciana, Paella de Marisco, and Paella mixta. While Paella de Marisco features seafood as the crucial protein source, Paella Valenciana and Paella mixta call for chicken, pork, or rabbit.
Soup: For those of you looking for comforting and healing food on rainy days, a bowl of chicken soup is all you may need. Allow the chicken and vegetables to simmer in your favorite broth for 35-45 minutes based on your recipe of choice, and there you have it: plenty of soup to share.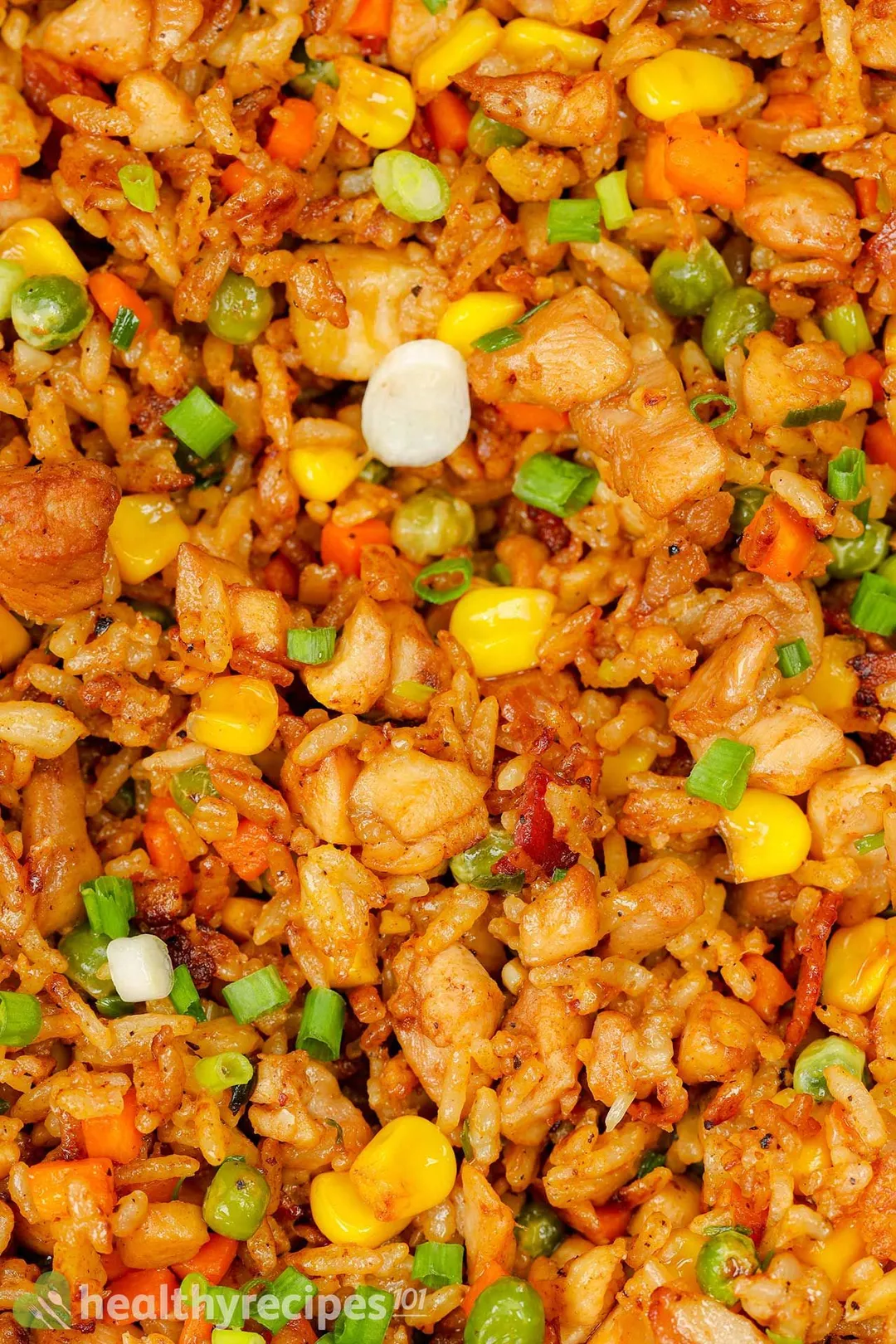 Chicken and Rice Recipes
Our collection of 40 chicken and rice recipes features a wealth of outstanding cooking ideas to help turn your chicken from basic into fantastic.
Ingredients
Directions
Choose a recipe that you like.
Gather the ingredients.
Follow the instructions to give you incredibly tasty chicken and rice in less than 50 minutes!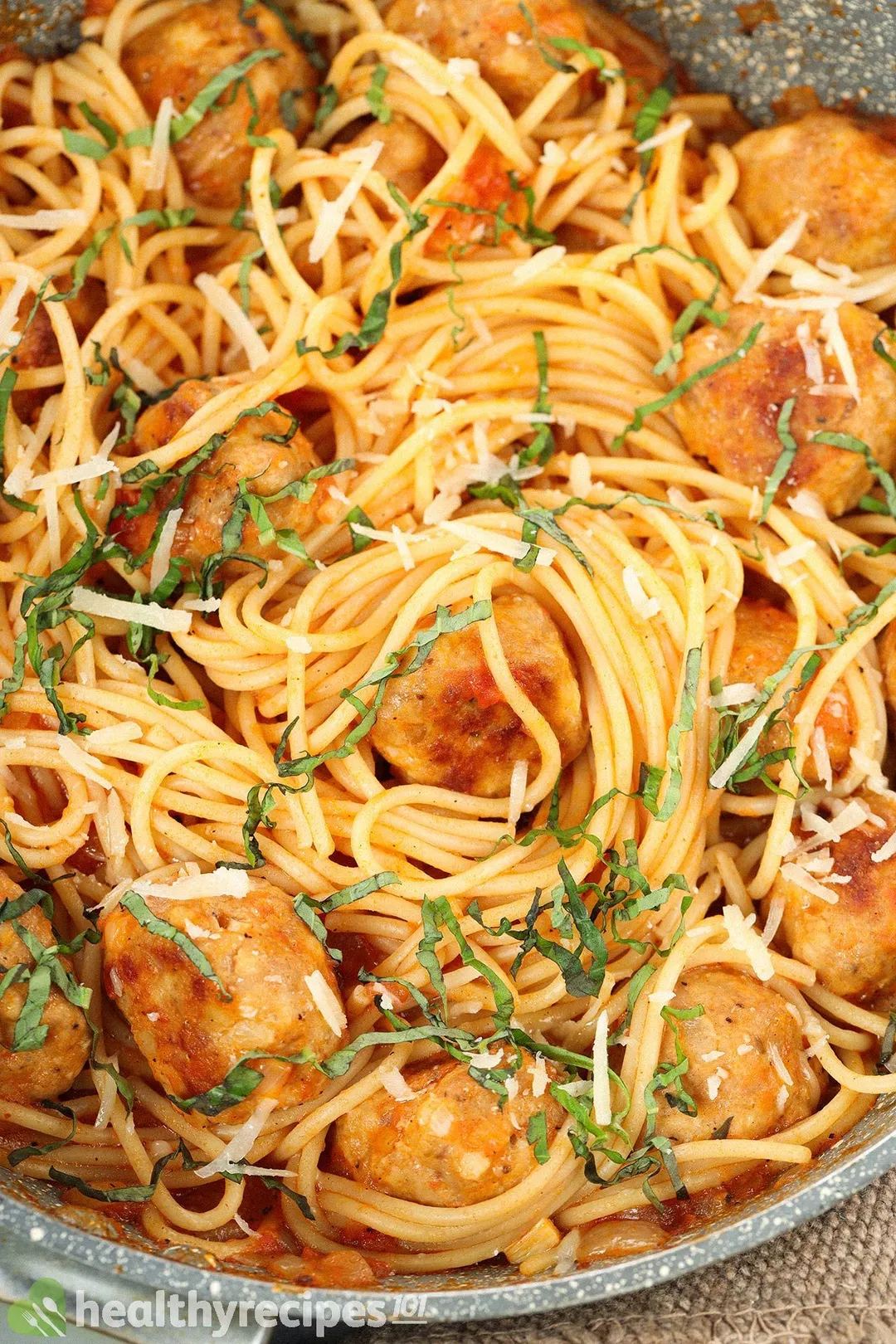 Previous Recipe
Leftover Chicken Recipes
Leftover Chicken Recipes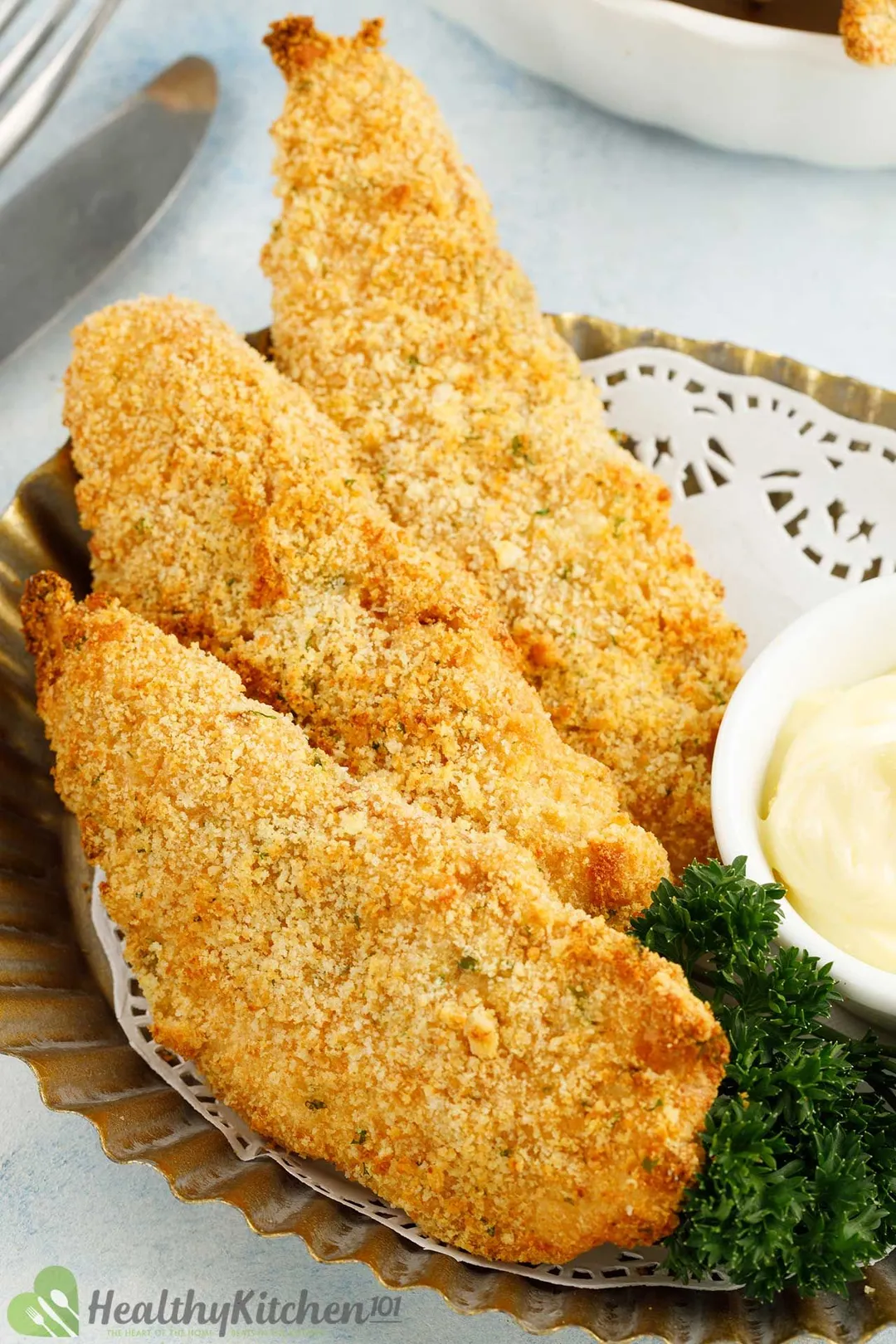 Next Recipe
Chicken Tenderloin Recipes
Chicken Tenderloin Recipes
Writer, Author
Luna Regina is an accomplished writer and author who dedicates her career to empowering home cooks and making cooking effortless for everyone. She is the founder of HealthyKitchen101.com and HealthyRecipes101.com, where she works with her team to develop easy, nutritious recipes and help aspiring cooks choose the right kitchen appliances.
Comments/ Reviews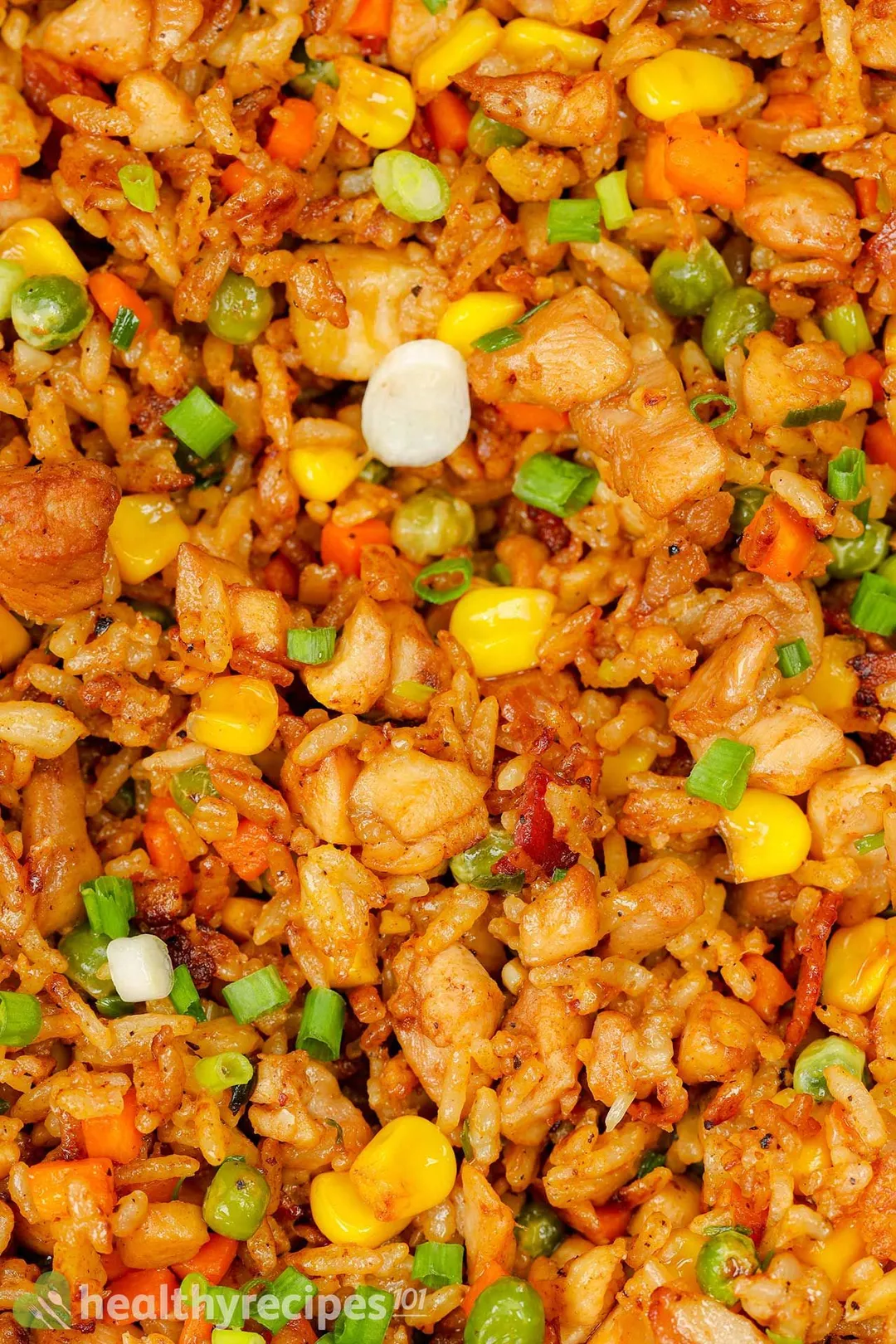 Delicious and easy chicken meals.