Having a bowl of well-seasoned shredded chicken ready on hand will give you access to endless cooking possibilities—soups, stews, sandwiches, tacos, etc. Thus, we are more than excited to present to you our collection of shredded chicken recipes. They are easy, healthy, and tasty.
Pick one to try and share your thoughts with us by leaving a comment below.
Best Shredded Chicken Recipes
Here is the part that you have been waiting for—our collection of top-notch shredded chicken recipes:
What to Make With Shredded Chicken?
The versatility of shredded chicken allows it to nail almost any dish that calls for chicken as a protein source—from appetizers to main courses.
Check out some wholesome creations you can make with shredded chicken—there's no limit to creativity.
Salads: On days when you want a quick breakfast that's enough to keep you full and active, we suggest tossing your favorite vegetables with shredded chicken, then drizzling the dressing all over. While the greens offer you vitamins and dietary fiber, chicken introduces an impressive amount of protein to your diet.
Sandwiches: Who can turn down a delicious sandwich with layer upon layer of fresh lettuce, tomato slices, and juicy shredded chicken?
Burgers: Forget those unhealthy burgers with deep-fried patties at the fast-food restaurant when you can make a healthier version using shredded chicken.
Pizza: Making a pizza from scratch is less troublesome when you have shredded chicken always ready in your pantry. We recommend making your pizza dough by combining all-purpose flour, whole milk, yeast, olive oil, and sugar, adding a generous layer of homemade tomato sauce, then finishing with the toppings—shredded chicken, bell peppers, and mushroom slices.
Tacos: A shredded chicken taco on Tuesday (or any day of the week) makes a quick and easy dinner option. The filling, perfectly hugged by a crispy corn tortilla, includes diced tomatoes, sliced red onion, striped red cabbage, cheese, and shredded chicken.
Burritos: If you're more of a burritos fan than a tacos-lover, swap corn tortillas for flour tortillas, and add some romaine lettuce, avocado slices, shredded chicken, spices, and herbs.
Pasta: If you are seeking an effortless fridge-clearing dish, pasta is a great option. Stir al dente spaghetti, chicken, and cheese with your favorite sauce, and your pasta is ready to serve. 
Casserole: Are you wondering what to do with your leftover rice? Our chefs have an excellent option for you: Turn them into a one-pot chicken shredded casserole dish—tasty and crowd-pleasing.
Soups: As the fall-winter season is approaching, there is no better time than now to gather with your loved ones and enjoy a pot of warm chicken soup. In this round-up, we have compiled a wealth of recipes from different cuisines for you to try—chicken enchilada soup, lemony chicken soup, chicken coconut soup, etc.
Stews: For those who desire a thicker consistency, you can go for chicken stew. The flavorful broth, meaty shredded chicken, and fork-tender vegetables will create a mouth-watering feast for your family.
What Cut of Chicken Is Best for Shredding?
Skinless boneless chicken breasts are our go-to cut for shredding as their perfectly aligned fibers are easier and quicker to work with.
Though other chicken cuts like thighs, wings, and drumsticks work fine, they require more knife skills and time to debone.
Best Ways to Shred Chicken
Here are some techniques you can apply—traditional and modern ways to shred your chicken.
Using two forks: This method calls for nothing more than two metal forks and a large mixing bowl. Use one fork to stabilize your chicken breast and tear the flesh into shredded pieces with the other one.
Use a hand mixer: Place your chicken breast in a large mixing bowl, use a hand mixer on low speed to separate the flesh into chunks, then gradually increase the speed to attain shredded chicken. 
Use a blender/ food processor: This is the quickest and most effortless way. Cut your chicken breasts lengthwise into smaller chunks, add them to the food processor with a slicing blade, press the start button, and let the machine finish its job.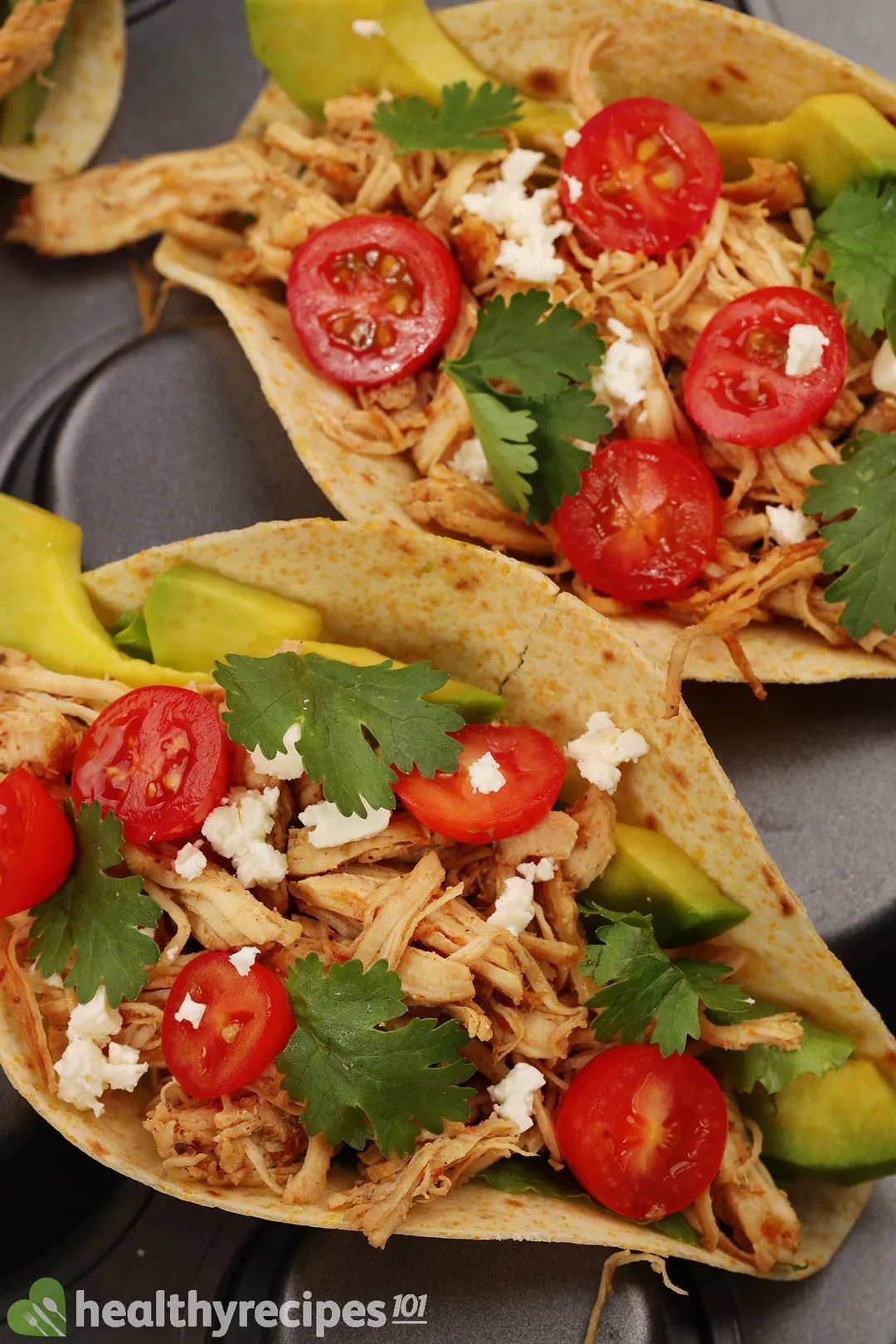 Shredded Chicken Recipes
Our list of shredded chicken recipes will provide you with plenty of brilliant cooking ideas—clearing out your leftovers and saving prepping time.
Ingredients
Directions
Choose a recipe that you like.
Gather the ingredients.
Follow the instructions to give you incredibly tasty shredded chicken recipe in less than 40 minutes!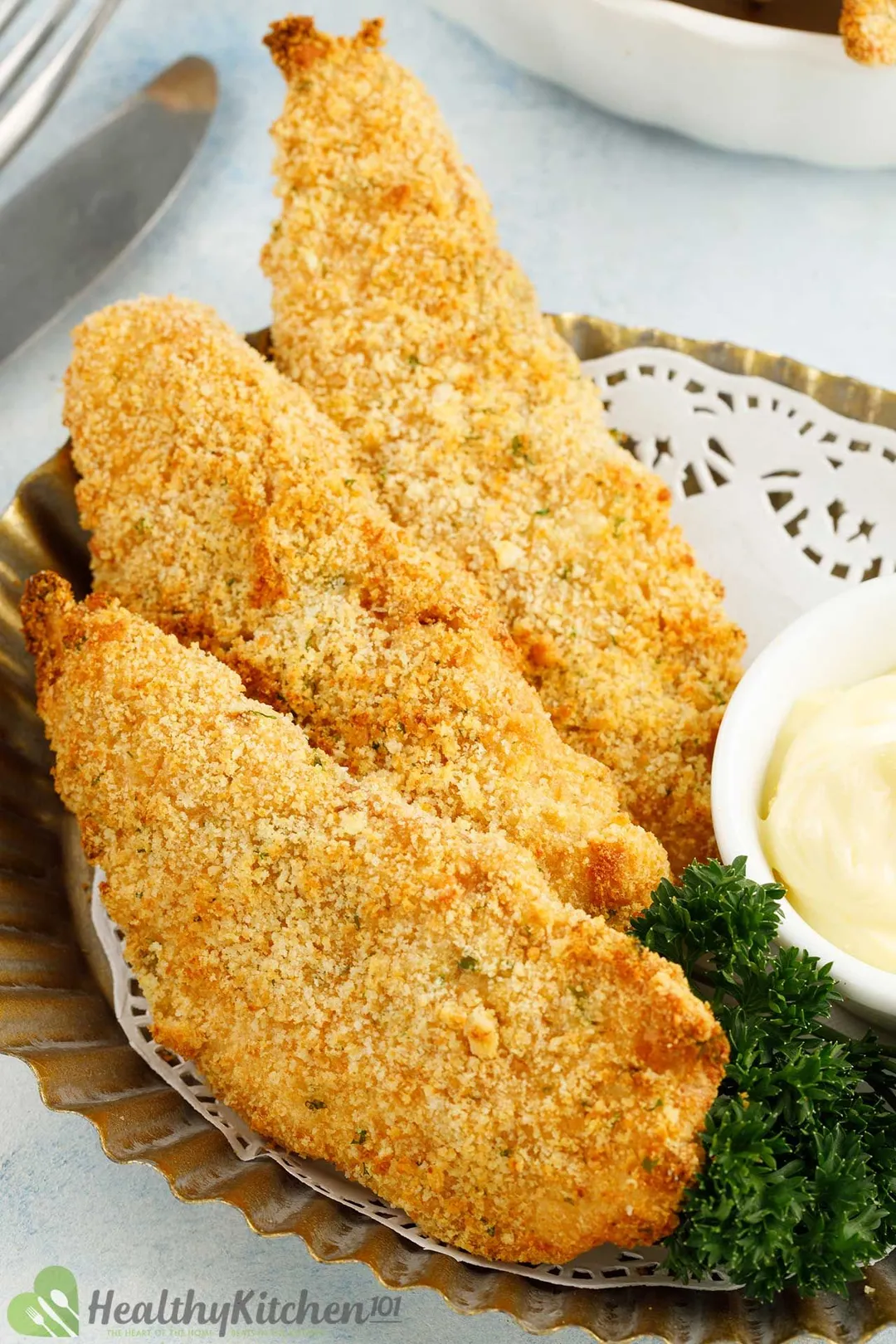 Previous Recipe
Chicken Tenderloin Recipes
Chicken Tenderloin Recipes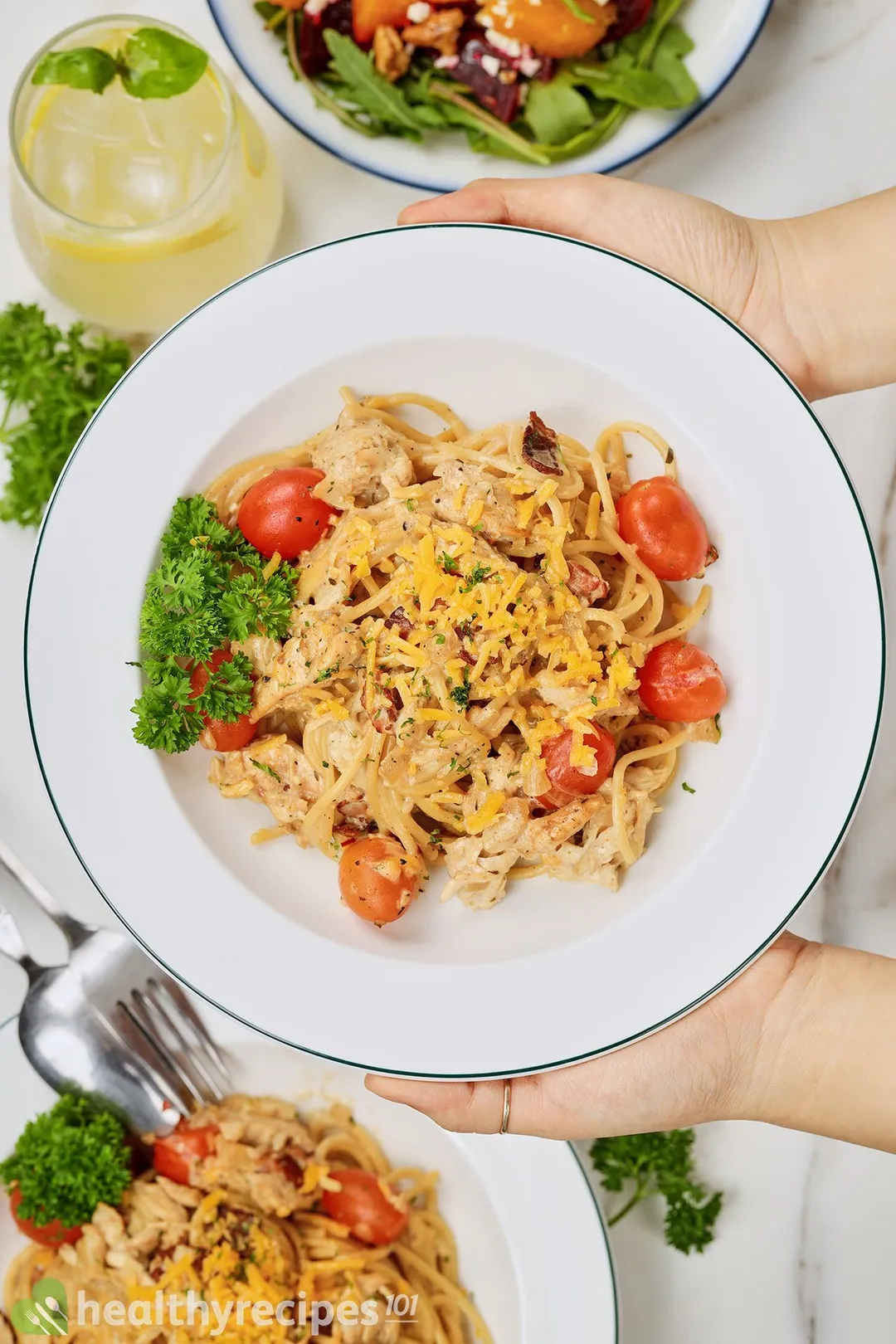 Next Recipe
Chicken Pasta Recipes
Chicken Pasta Recipes
Writer, Author
Luna Regina is an accomplished writer and author who dedicates her career to empowering home cooks and making cooking effortless for everyone. She is the founder of HealthyKitchen101.com and HealthyRecipes101.com, where she works with her team to develop easy, nutritious recipes and help aspiring cooks choose the right kitchen appliances.
Comments/ Reviews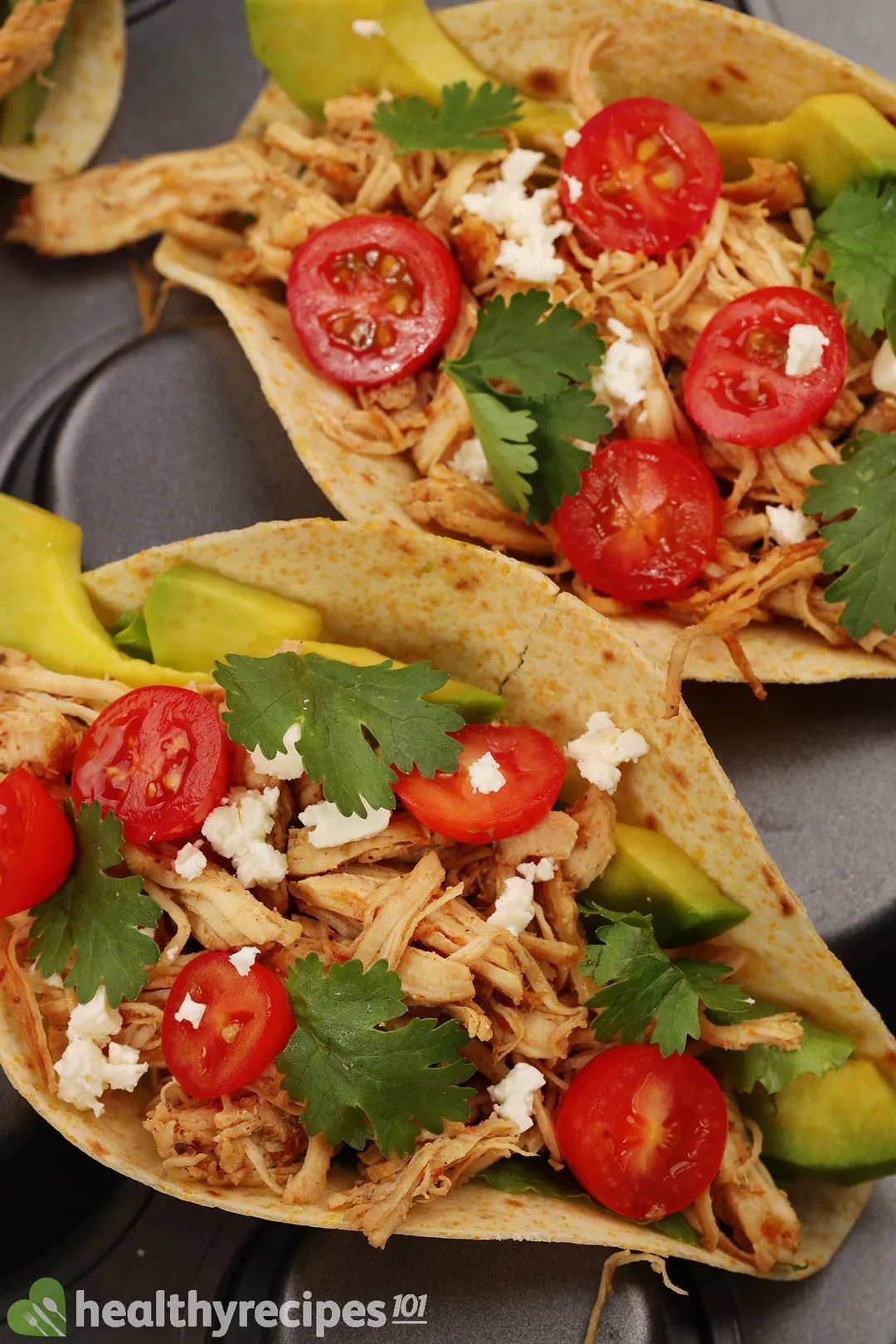 These shredded chicken recipes offers versatile and flavorful options for meal prep and easy weeknight dinners.