Your weeknight dinners will never be boring or repetitive again with these easy chicken recipes. Whether you're looking for a classic, experimenting with a new twist to the recipe, or cooking up a lavish feast, this list has you covered. Regardless of how grand they are, these dishes come together with ease – you'll have no trouble whipping up a meal any time of the day.
Explore Chicken's Versatility With Our Easy Chicken Recipes
Uncomplicated yet a marvelously diverse meat, it's no wonder chicken is such a beloved staple. If you haven't found your go-to chicken favorite yet, don't be afraid to try out some dishes from our list of easy chicken recipes. You'll be pleasantly surprised with what you'd find.
Breasts
Thighs
Wings
Drumsticks
What Are the Easiest Ways to Cook Chicken?
Chicken is quite versatile, so there are plenty of exciting ways to cook it. If you're aiming for simple, no-fuss dishes that can be prepared without too much effort, here are some common methods to try:
When it comes to chicken, there's nothing more classic than drumsticks with crispy skin and utterly juicy meat. An easy way to achieve this is by coating them in a batter, then deep-frying to perfection.
In addition to deep-frying the drumsticks, you can cut up other parts like the breasts or the thighs for a quick and easy stir-fry to enjoy on casual dinner nights. Pan-frying is also a great option if you want your chicken golden and tender with beautifully browned edges.
Baking is a foolproof, effortless way to create intensely flavorful chicken dishes. All you need to do is season the chicken with some herbs and spices, then leave it in the oven for a golden transformation.
Roasted chicken looks incredibly extravagant and complicated, but you'll be surprised by how simple it truly is. The steps are minimal and straightforward, mainly involving seasoning and trussing, then letting the oven do the rest. Even so, the dishes are unbelievably gratifying: infused with flavors and oozing with delectable juices.
What Are the Easiest Cuts of Chicken to Cook?
Some parts of chicken are especially diverse to work with when you want a quick, easy and tasty meal. They require minimum preparation and with proper attention to detail, you can come up with some unbelievably flavorful dishes.
For those who like their chicken rich and succulent, give chicken thighs a try. This dark meat cut is full of red muscle fibers, which make the meat flavorful. It's also  relatively easy to prepare. You can grill or roast the whole cut alongside colorful veggies for summery dishes, or chop it up to make toppings for various stir-fries and salads.
Many of you might be under the impression that the mild taste of chicken breasts' is not very flavorful. That's not true; but when cooked right, it actually lays the perfect base for endless flavor pairings.
Before pan-searing, roasting, or baking, you can choose a brine, marinade, or  stuffing for the breast cut. You'll love  how tasty and juicy it can become with a little extra effort.
Much like the thighs, drumsticks are also a dark meat cut. They usually come with the bone in and skin on, making it nearly impossible to cook up meat that's dry or tasteless. 
With skin that deliciously crisps, the go-to cooking method for drumsticks is deep-frying. However, you can also bake, air-fry, or roast them in a coating of savory sauces or robust spices for game day meals or casual dinners.
Tips for Cooking Perfect and Easy Chicken Recipes
Sometimes it's the smallest things that make a difference. Take a look at these simple tips and tricks to create juicy and tender chicken:
Certain chicken cuts dry out quite easily when overcooked, so you should use a meat thermometer to precisely determine when it's done cooking. For chicken, the internal temperature should reach 165 °F.
Pound Your Chicken Breast
Preparing your chicken properly could help tenderize and keep it from becoming dry. For the breasts, one of the most effective ways is to put them in airtight ziplock bags and pound them flat using sturdy utensils. This will prevent the chicken from uneven cooking and allow the seasonings to be absorbed more easily.
Use Oils With High Smoke Points
Chicken is usually cooked at high temperatures in a short period of time to ensure the meat is juicy and tender. Therefore, if oil is required, you should use varieties that have high smoke points, such as avocado oil, olive oil, or canola oil, to prevent smoking and drying out the meat.
Don't Overcrowd the Space
Whether you're pan-searing, grilling, roasting, or baking the chicken, make sure to keep space between the pieces. This will allow them to brown and finish cooking at the same time.
Once the chicken is cooked, don't cut into it right away. Let it rest for at least 5 minutes to give the juice time to settle and distribute evenly within the meat. Slicing it too soon will cause the juice to spill out onto the plate and leave you with dry-textured meat.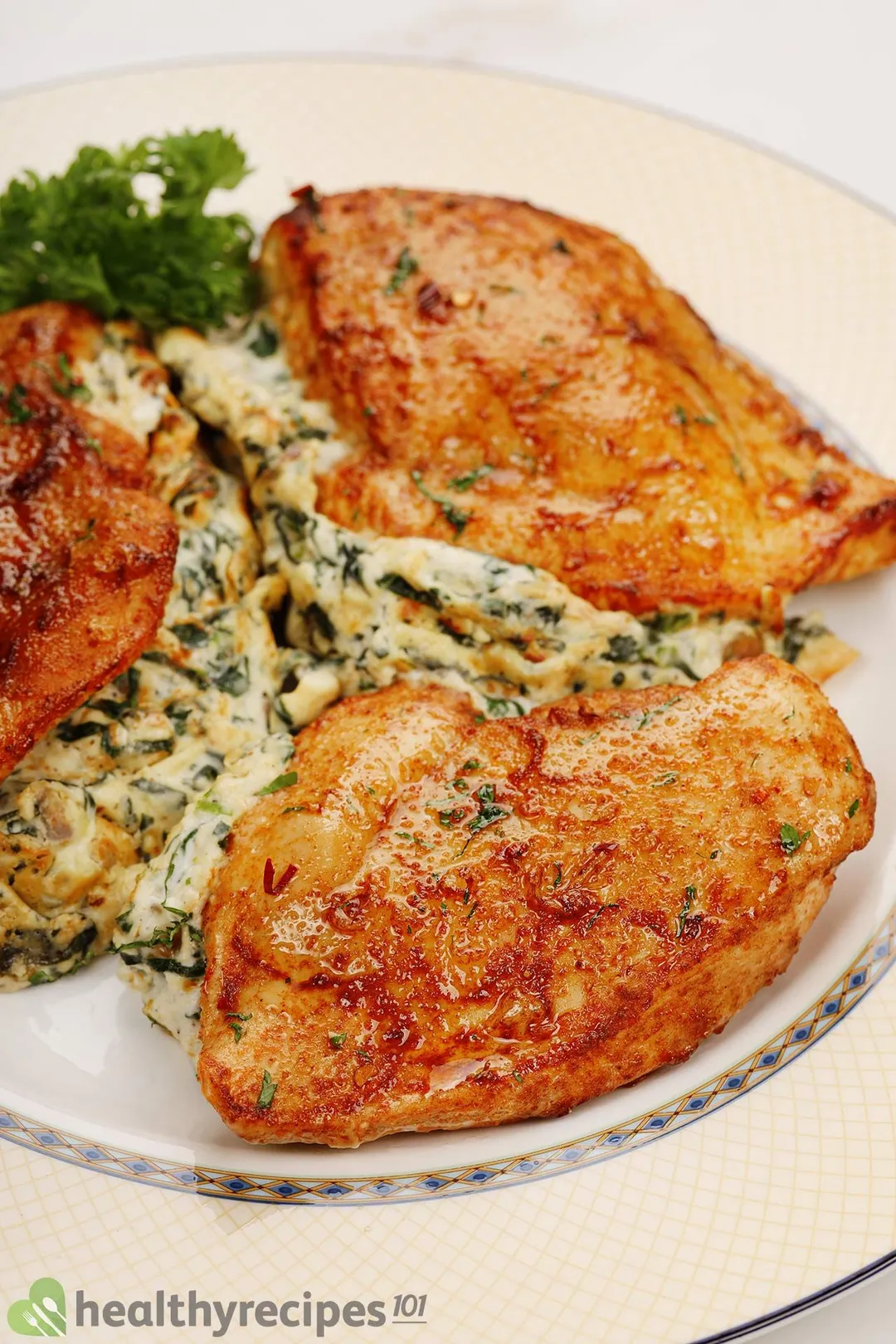 Previous Recipe
Easy Stuffed Chicken Breast Recipes
Easy Stuffed Chicken Breast Recipes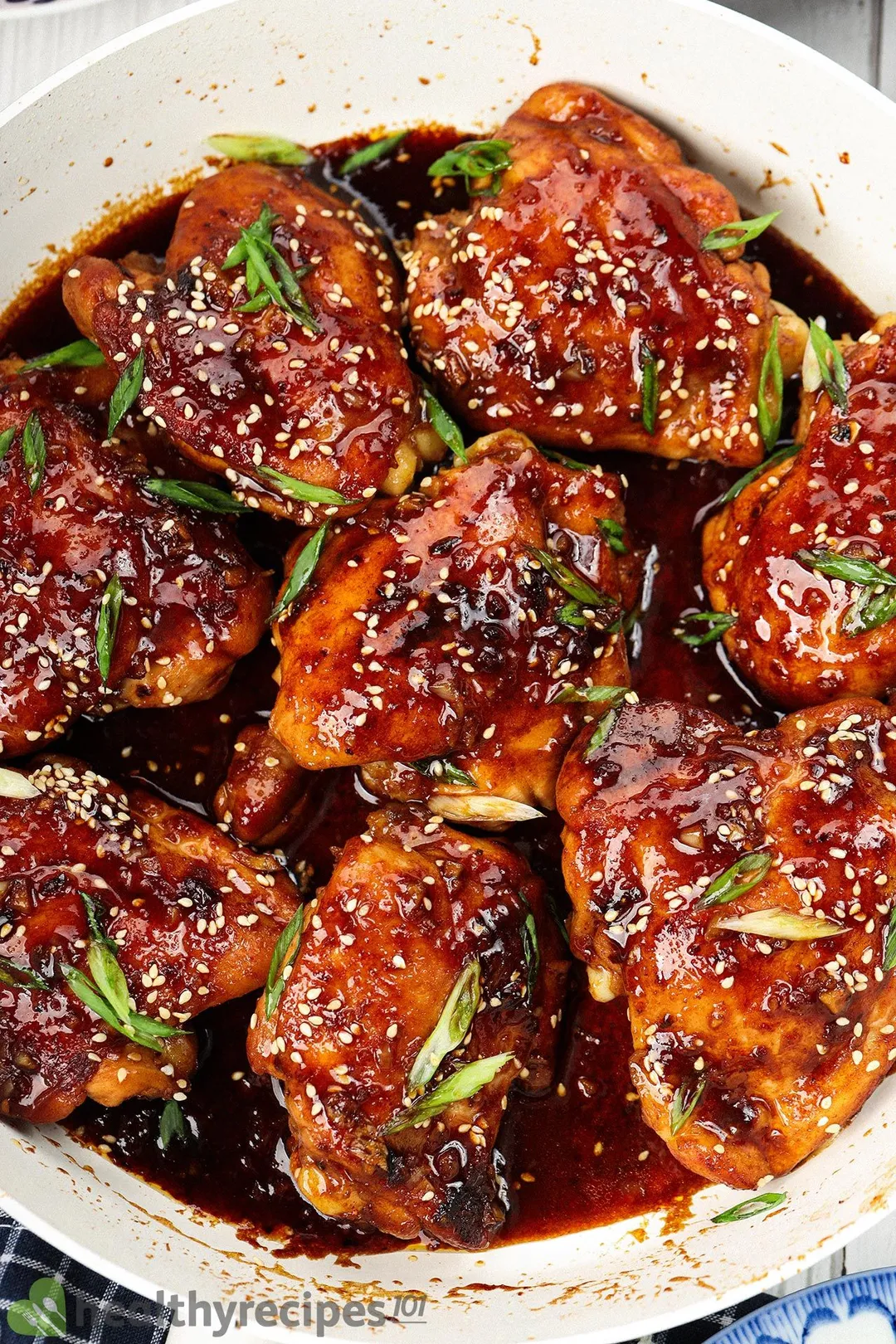 Next Recipe
Chinese Chicken Recipes
Chinese Chicken Recipes
Writer, Author
Luna Regina is an accomplished writer and author who dedicates her career to empowering home cooks and making cooking effortless for everyone. She is the founder of HealthyKitchen101.com and HealthyRecipes101.com, where she works with her team to develop easy, nutritious recipes and help aspiring cooks choose the right kitchen appliances.
Comments/ Reviews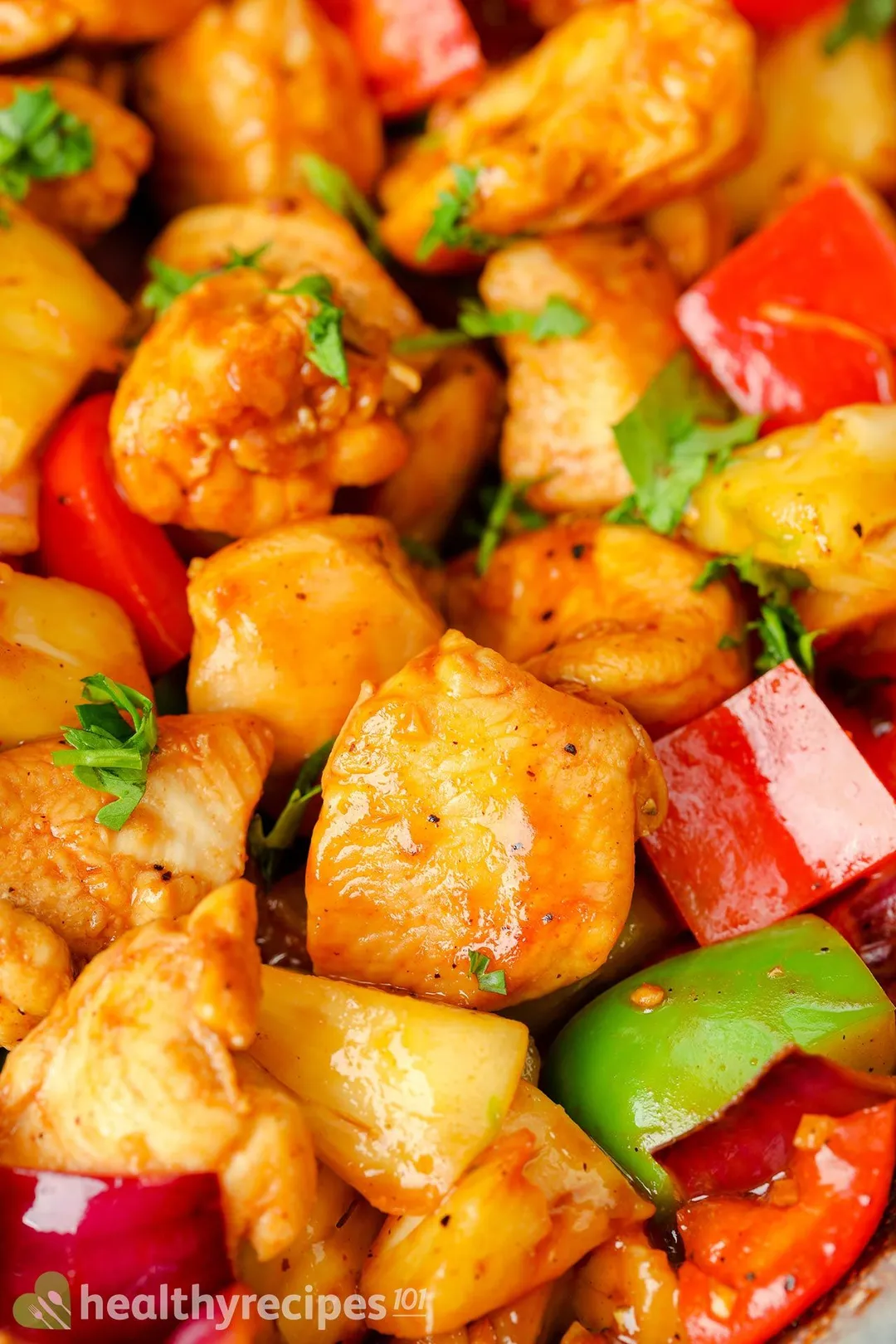 Thanks for sharing these fantastic recipes