With its delicate taste and adaptability, chicken breast makes the perfect canvas for almost any dish. Whether it's a casual dinner or a fancy feast, this versatile meat cut never fails to impress with just how marvelous it tastes. 
Moreover, despite the common misconception, chicken breast isn't always bland and dry. With the correct preparations and methods, this meat cut can taste just as flavorful and succulent as any other. For ideas and instructions on how to create a homemade chicken dish that has restaurant quality, check out our list of boneless chicken breast recipes.
Check out Our Boneless Chicken Breast Recipes
From simple to indulgent, there's a dish in our list of boneless chicken breast recipes that will undoubtedly meet your demands. Don't hesitate to give it a try to explore the chicken breast's full culinary potential and discover a new home-cooked staple that everyone will love.
How to Cook Boneless Chicken Breast
The chicken breast's versatility is most notably defined by the diverse ways it can be cooked. Here are some of the most popular and easy cooking methods you'd often find in boneless chicken breast recipes:
Versatile and easy, baking is undoubtedly one of the most preferred methods for cooking boneless chicken breasts. You simply need to prepare the foods and leave them in the oven to create a golden dish with tender and juicy chicken.
Baked chicken breast can be delicious as is, or alongside various dishes like roasted veggies, pasta, salads, sandwiches, etc. It's also a conventional filling for crowd-pleasing classics like pot pies, casseroles, or enchiladas.
Grilled chicken breast is a summer staple dish that's widely loved for its crispy skin and smoky undertone that's incredibly addictive. However, this method does require proper techniques since the meat could easily dry out and become bland. 
Whether it's air-frying or pan-frying, boneless chicken breast is an ideal choice when you want something casual but still utterly gratifying. When fried, the skin becomes deliciously crispy while the meat remains perfectly tender, creating a texture contrast that has you hooked from the first bite. Serve it with some veggies, rice, noodles, or pasta for an effortlessly good meal.
How Do You Cook Boneless Chicken Breast Without Drying It Out?
Contrary to its "dry and bland" reputation, chicken breast is actually incredibly juicy and flavorful when cooked the correct way. Check out these simple techniques that are commonly applied:
During the preparation process, put the chicken breasts into a ziplock bag and seal out all the air. Then use a hard utensil, such as a mallet or a pestle, to flatten the meat.
This is a reliable method that helps to tenderize the meat and ensures that all the cuts are the same size so they don't undercook or overcook. The thinness also helps the seasonings to seep into the meat more thoroughly, resulting in a more flavorful dish.
Cook at a High Temperature
Since the chicken breast is generally quite lean, it's best to cook it at high temperatures for a short period of time. Plus, it also helps the skin and meat to brown nicely and produce richer flavors. Of course, the temperatures could vary from one recipe to another, but for oven-related dishes, 350 °F and above would be preferable.
Brining is simply soaking the chicken breasts in salt, water, and a few optional spices. Beyond the classic salt and water combination, you can also get creative by adding other herbs, aromatics, and seasonings. This is an excellent way to tenderize the chicken while infusing it with subtle flavors.
Tips for Cooking the Perfect Chicken Breast
In addition to the steps mentioned above, you can also check out these simple tips and tricks that can be used for most chicken breast dishes:
Before seasoning and cooking, make sure to pat the chicken dry to remove any excess moisture that might affect the browning process.
Since chicken breasts are prone to overcook, keep a meat thermometer on hand so you know precisely when to take it off the heat. Stick it into the thickest part of the meat and check for an internal temperature of 165 °F.
If you're worried about bland chicken breasts and don't have time to marinate them, give them a spice rub. This is a quick and easy way to infuse the meat with intense and robust flavors that instantly creates an aromatic appeal.
Let the chicken rest for at least 5 minutes after it's taken off the heat. This should give the juices enough time to spread across the meat. Cutting into the meat straight away will cause the juices to run out onto the plate and leave you with an overly dry texture.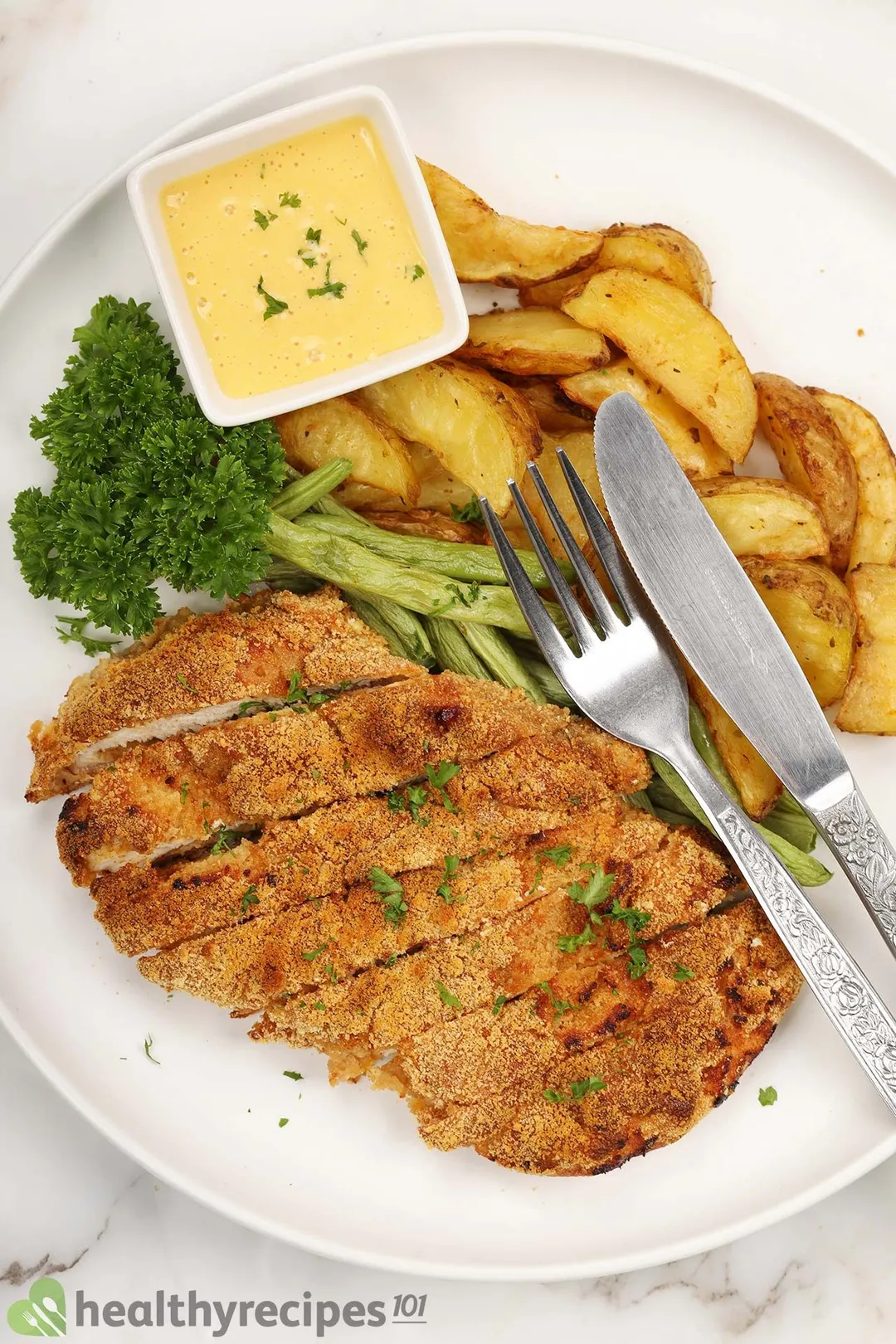 Boneless Chicken Breast Recipes
Need a quick, easy, and flavorful dish to elevate your meal? Check out these 47 boneless chicken breast recipes from our list for inspiration.
Ingredients
Directions
Pick your favorite recipe.
Gather the ingredients.
Follow the instructions to give you incredibly delicious boneless chicken breast dishes ready in less than an hour!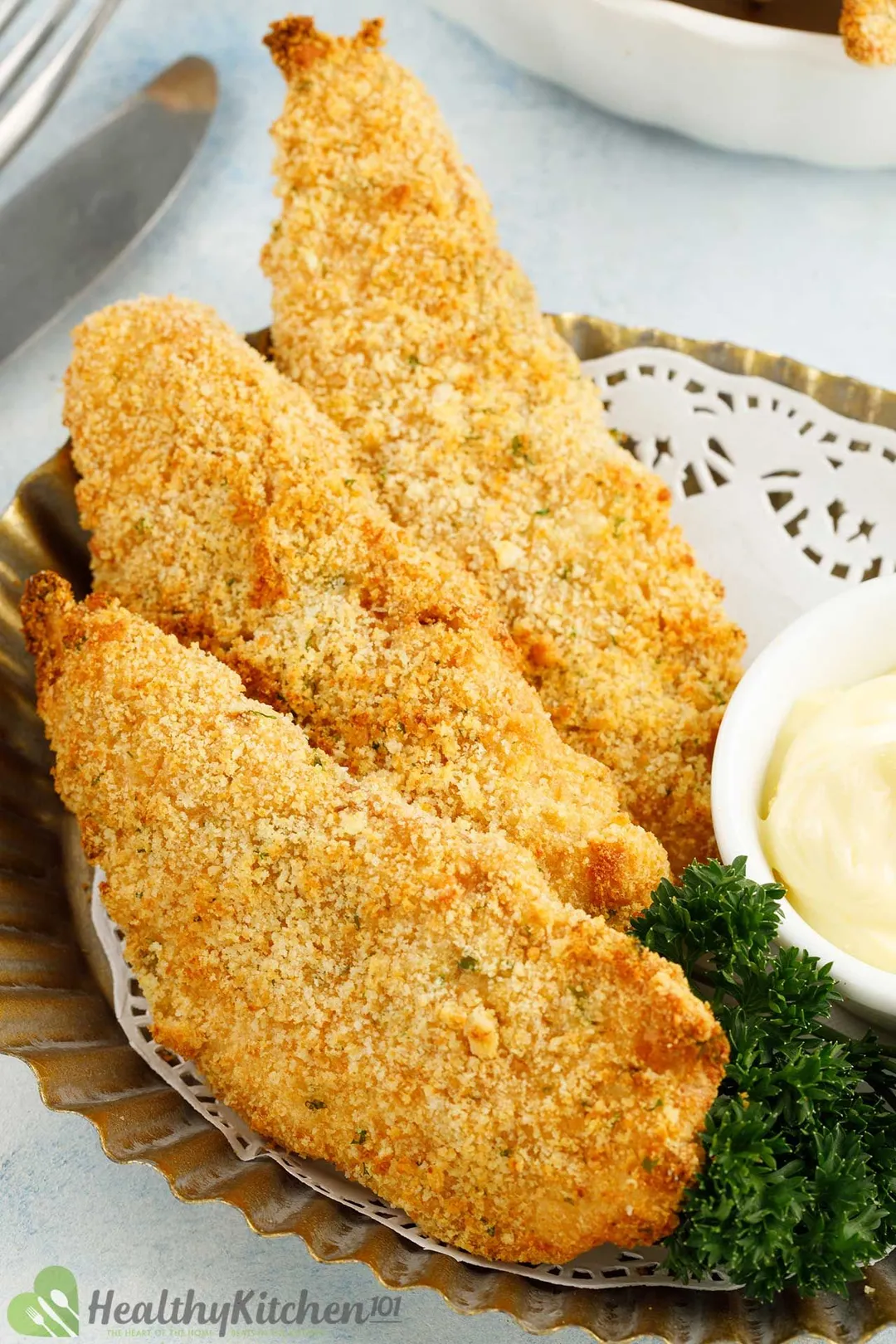 Previous Recipe
Chicken Tender Recipes
Chicken Tender Recipes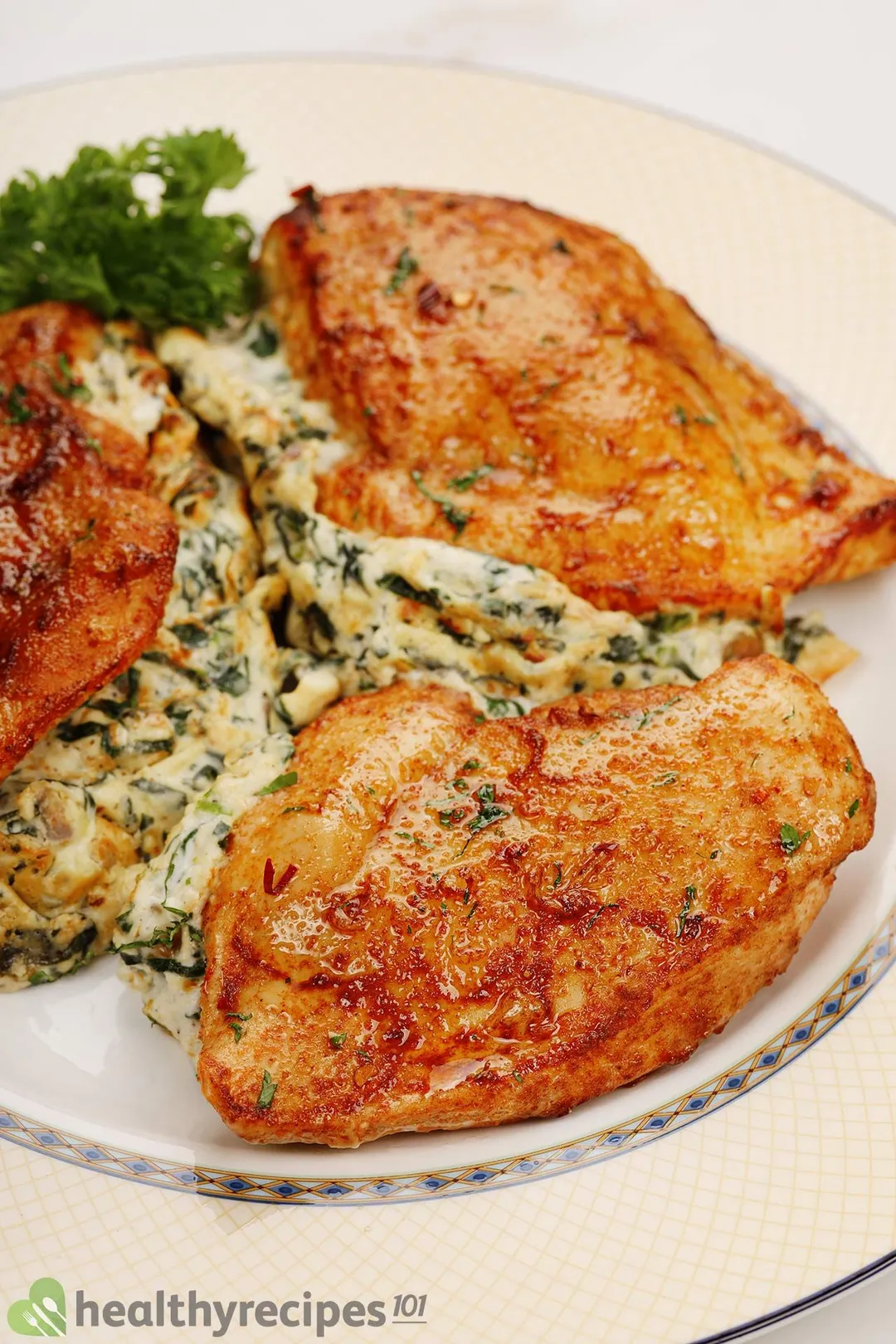 Next Recipe
Easy Stuffed Chicken Breast Recipes
Easy Stuffed Chicken Breast Recipes
Writer, Author
Luna Regina is an accomplished writer and author who dedicates her career to empowering home cooks and making cooking effortless for everyone. She is the founder of HealthyKitchen101.com and HealthyRecipes101.com, where she works with her team to develop easy, nutritious recipes and help aspiring cooks choose the right kitchen appliances.
Comments/ Reviews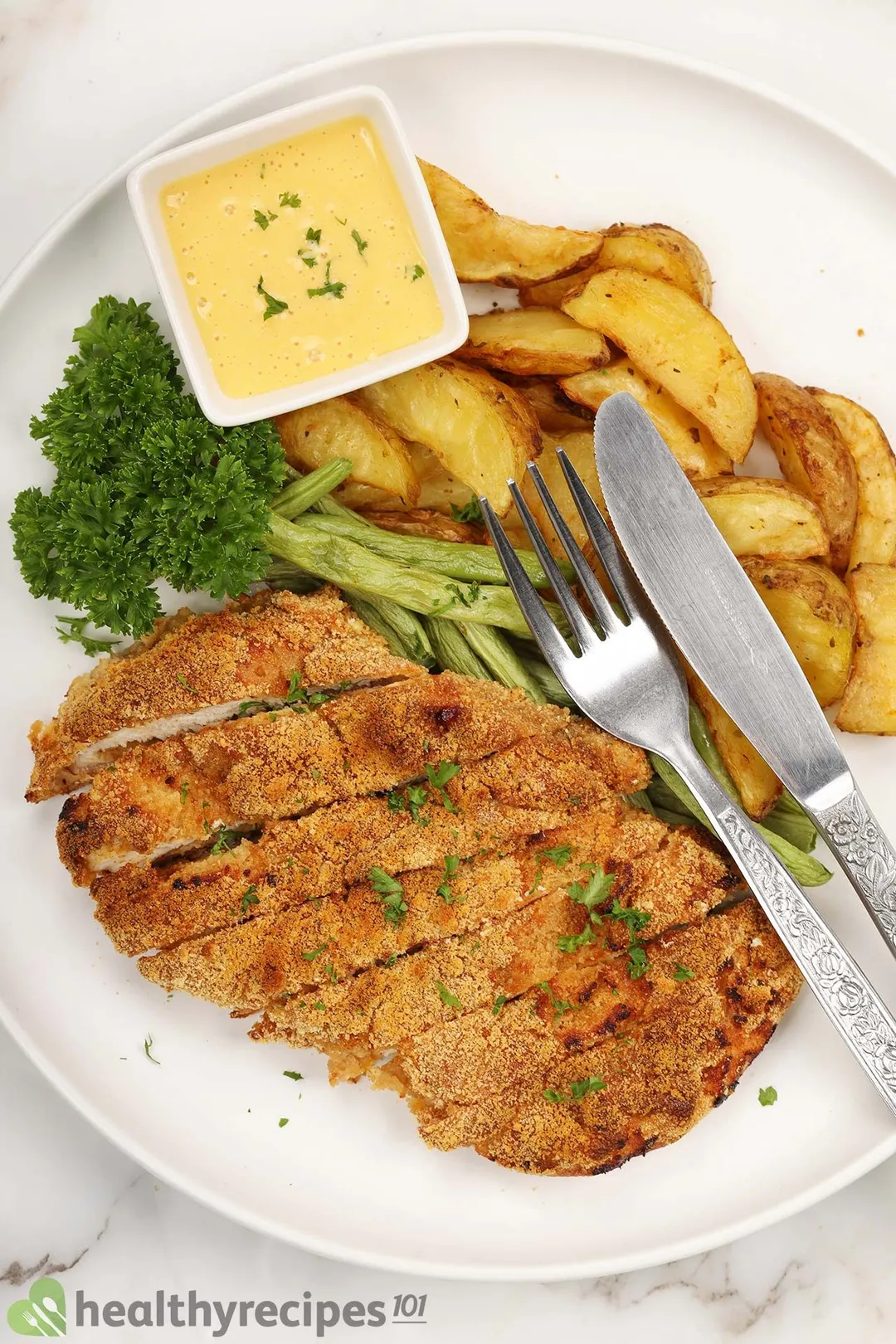 The recipes provided seem easy to follow and include a wide range of flavors and cooking methods