These Instant Pot chicken breast recipes can make your diet a lot more interesting.
Chicken breast is the healthiest meat cut and also the toughest one to deal with. The only way to have perfectly-cooked chicken breasts every time is to rely on a good recipe, and boy, have we got a bunch for you.
This collection has all sorts of dishes you can make with lean meat, from hearty soups to delicious curries. All can be made inside the Instant Pot, saving you lots of time.
Is Pressure Cooking Chicken Breasts Healthy?
Pressure-cooking is considered a healthy cooking method because it preserves nutrients well, especially when the food contains heat-sensitive vitamins.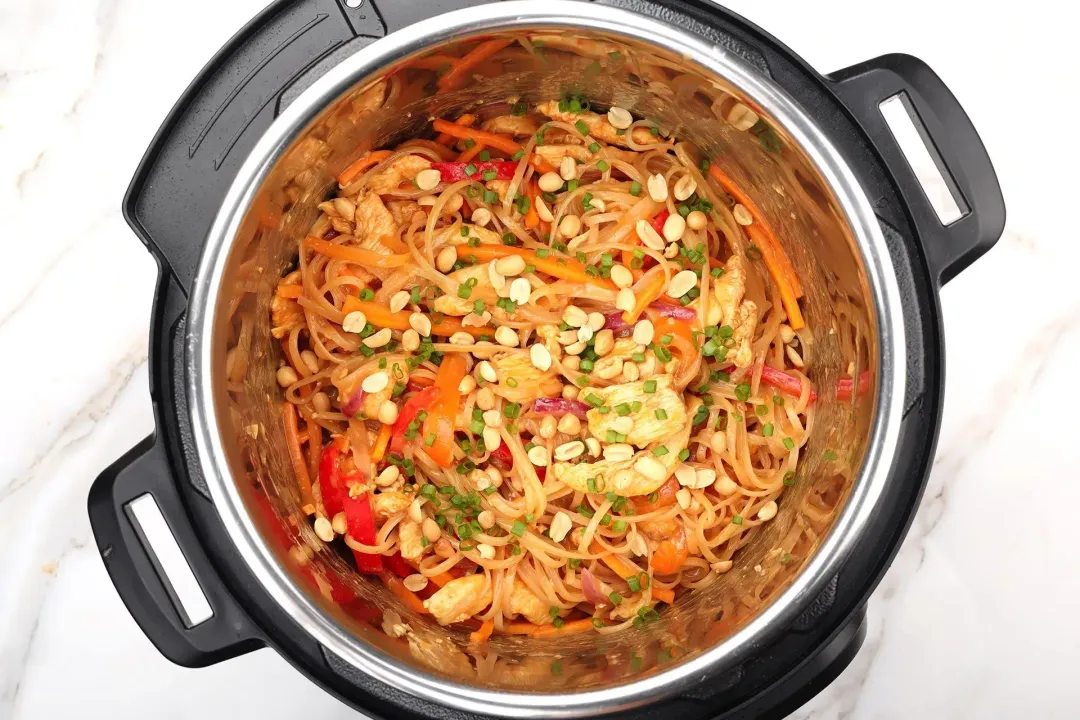 Being heat-sensitive means that during cooking, a part of the vitamin is destroyed by heat. How much is destroyed depends on how long the food is cooked for, not the temperature.
'How is this related to chicken breasts?', you might be wondering. Not only are they packed with proteins, but chicken breasts also contain plenty of vitamin B6, a heat-sensitive nutrient.
By minimizing the cooking time, machines like the Instant Pot can minimize nutrient loss as well.
How Many Calories Does a Chicken Breast Have?
Before getting to the answer, we want to clarify the definition of a chicken breast. What we usually call 'a chicken breast' is actually HALF of the breast, whose weight ranges from 3 to 12 ounces.
With the skin intact, a 3-oz half yields 150 calories, 8g fat, and 18g protein. Removing the skin cuts off 6g of fat from the breast and reduces the number of calories by about 50.
Almost all of our chicken breast recipes use skinless chicken breasts for this reason. Healthy eating involves watching our calorie intake, and there are better ways to spend the calories than on chicken fat.
Instant Pot Chicken Breast Recipes
Here are a few Instant Pot chicken breast recipes for you to choose from:
How to Cook Chicken Breasts in the Instant Pot
You can make soups and curries with chicken breasts, and they're the easiest dishes. Most Instant Pot chicken breast recipes simply ask you to add all ingredients into the pot and turn on a specific cooking mode.
Other dishes often require you to sear the chicken first, then the seasonings and other ingredients like vegetables, pasta, rice, etc. Similarly, you'll also be selecting a specific mode for that dish.
Although there are a lot of modes, they only differ in cooking time and pressure intensity, all of which are manually adjustable. We often use:
'Sauté': to sear the chicken breast and cook the vegetables.
'Meat/Stew': to pressure-cook foods on high pressure (we rarely use low). This mode has a default timing, which we often adjust by pressing  '-' or '+'.
How much to decrease or increase depends on the recipe, and it's absolutely crucial that you follow it strictly.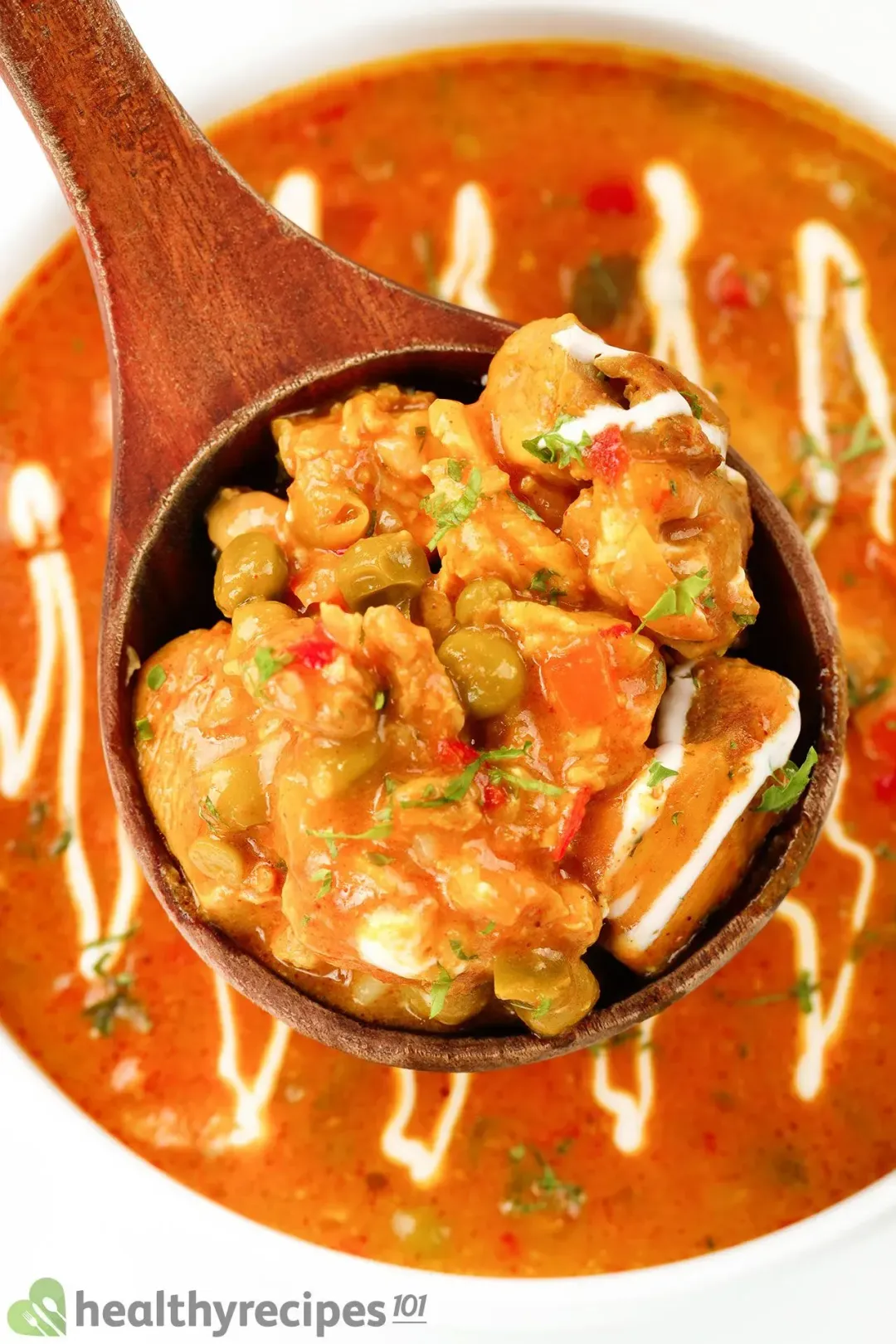 How Long to Cook Chicken Breasts in the Instant Pot
1. Fresh Chicken
No matter what dish, chicken breasts will cook in about 15 minutes. This typically includes 10 minutes of searing then another 5 minutes of pressure-cooking.
The machine also needs time to build up the pressure and to release it, all of which take about 5 minutes. From start to finish, the quickest recipe can take about 20 minutes.
The chicken may also be cooked with vegetables, pasta, or rice. These items can add up to 20 minutes to the cooking time, especially if they're not cooked at the same time as the chicken.
In short, a chicken breast recipe can take you from 25 minutes to 45 minutes (prep time included). If you forget to thaw your meat, things can be a little longer.
2. Frozen Chicken
Under the Instant Pot's pressure, frozen meat can also be cooked quickly and evenly. Searing frozen chicken breasts takes about 2 minutes longer, and the pressure-cooking only needs about 5 minutes more.
What Happens if You Over Pressure-Cook Chicken Breasts?
You can overcook them, and once you do, the moisture will escape from the chicken, leaving you a dry and tough piece of meat.
To avoid this, it's important not to eyeball the timing and follow the recipe instructions strictly. Recipes that have been tested in the kitchen guarantee delicious results every single time.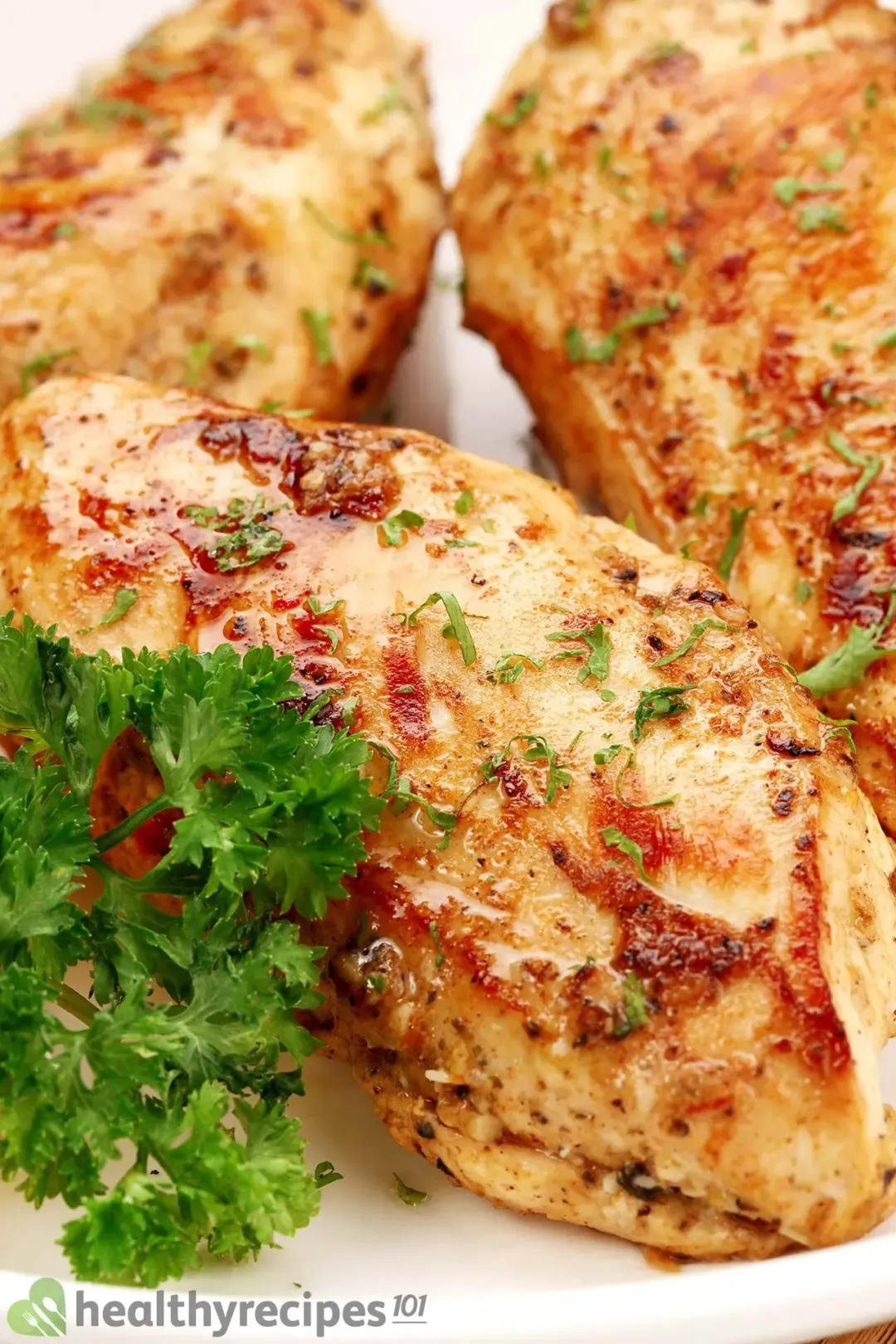 Instant Pot Chicken Breast Recipes
We picked out 10+ Instant Pot chicken breast recipes so you don't have to. They're delicious and fit your healthy eating routine.
Ingredients
Directions
Pick your favorite recipe.
Gather the ingredients.
Follow the instructions to give you incredibly Instant Pot chicken breast ready in less than an hour!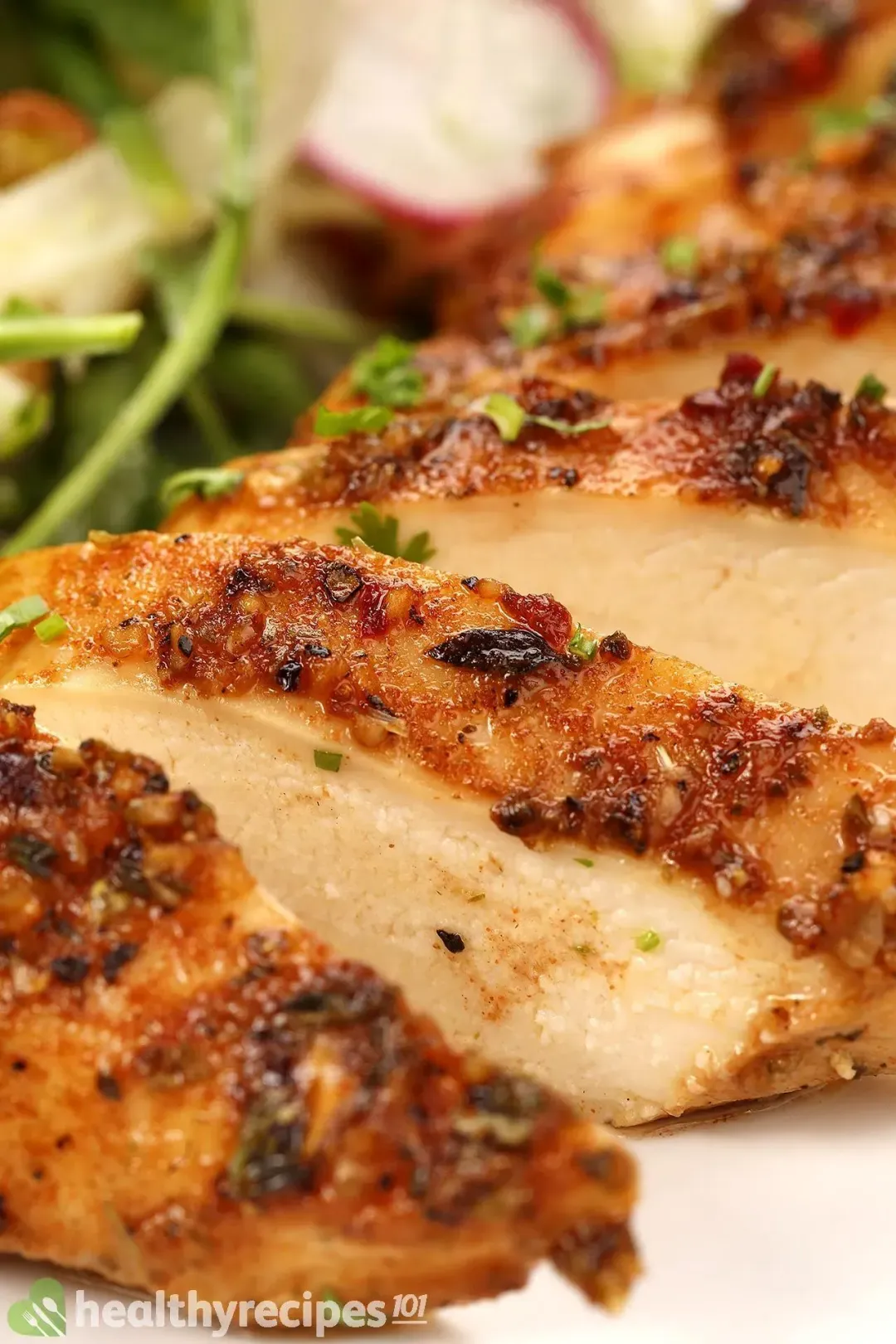 Previous Recipe
Air Fryer Chicken Recipes
Air Fryer Chicken Recipes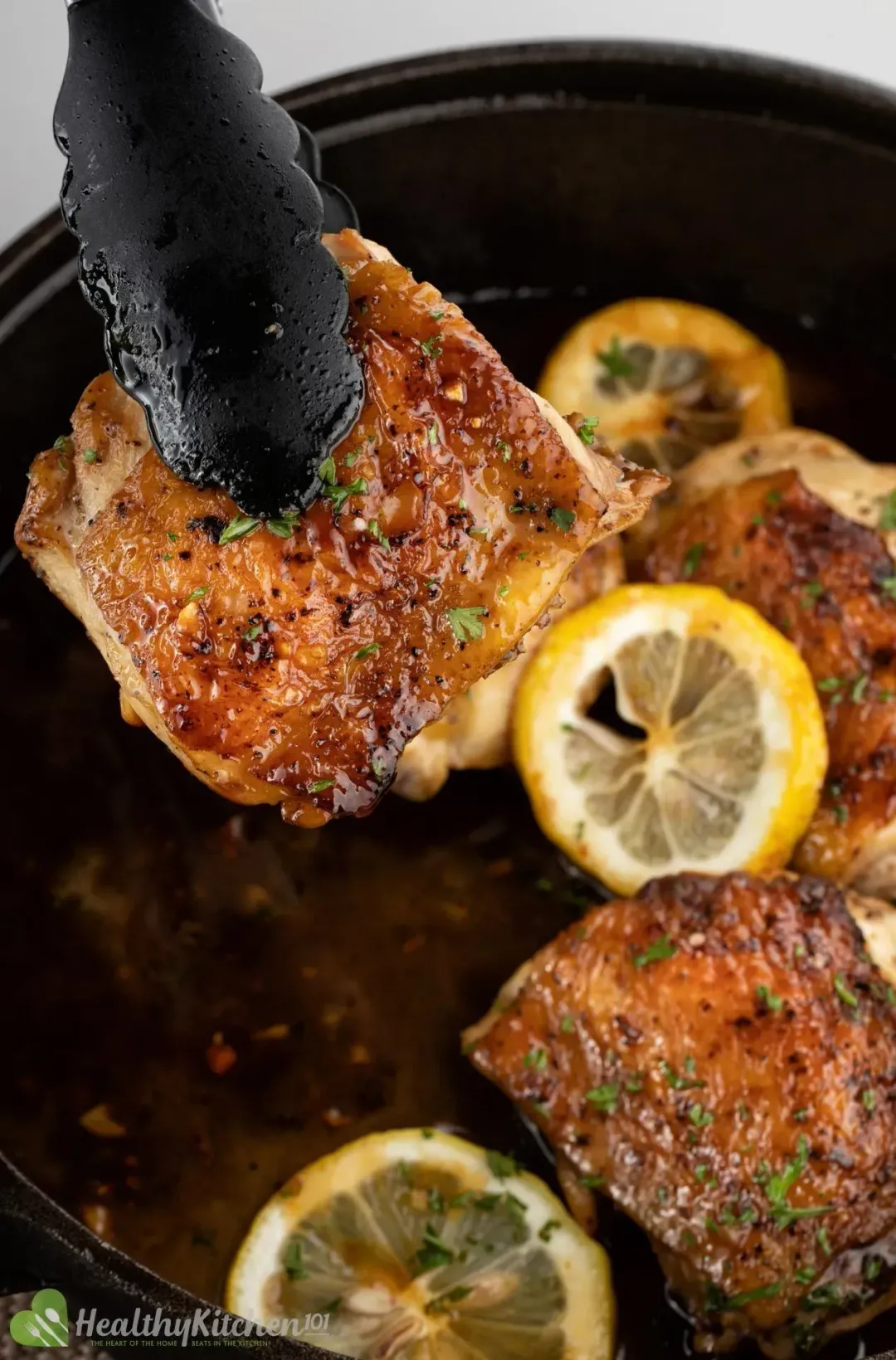 Next Recipe
Amazing Chicken Thigh Recipes
Amazing Chicken Thigh Recipes
Writer, Author
Luna Regina is an accomplished writer and author who dedicates her career to empowering home cooks and making cooking effortless for everyone. She is the founder of HealthyKitchen101.com and HealthyRecipes101.com, where she works with her team to develop easy, nutritious recipes and help aspiring cooks choose the right kitchen appliances.
Comments/ Reviews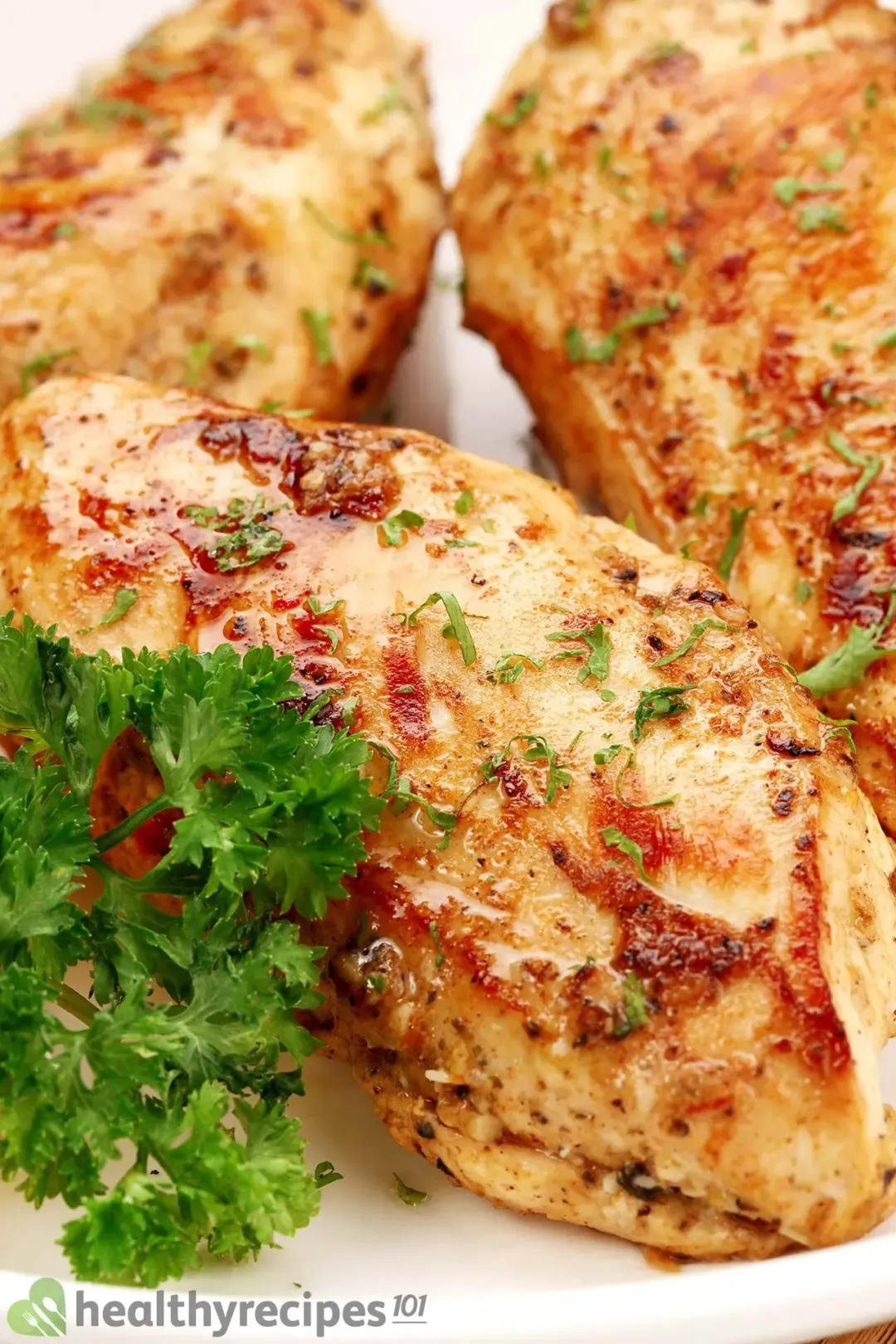 Quick and tasty chicken recipes