Follow our Instant Pot chicken alfredo recipe and you can make the pasta you love much quicker than before.
Anyone who has never fallen in love with chicken alfredo must not have heard of it. It has creamy noodles, chewy mushrooms, golden chicken — basically everyone's favorites.
Today, we're adding an Instant Pot to the equation. This cooking equipment cooks your food more quickly and results in fewer items to clean at the end of it.
Is Cooking Chicken Alfredo in the Instant Pot Healthy?
Our answer to this question is no, but it may not be for the reason you're thinking.
All the Instant Pot does is speed up the cooking process using high pressure. It's no healthier than boiling, steaming, roasting, or stir-frying.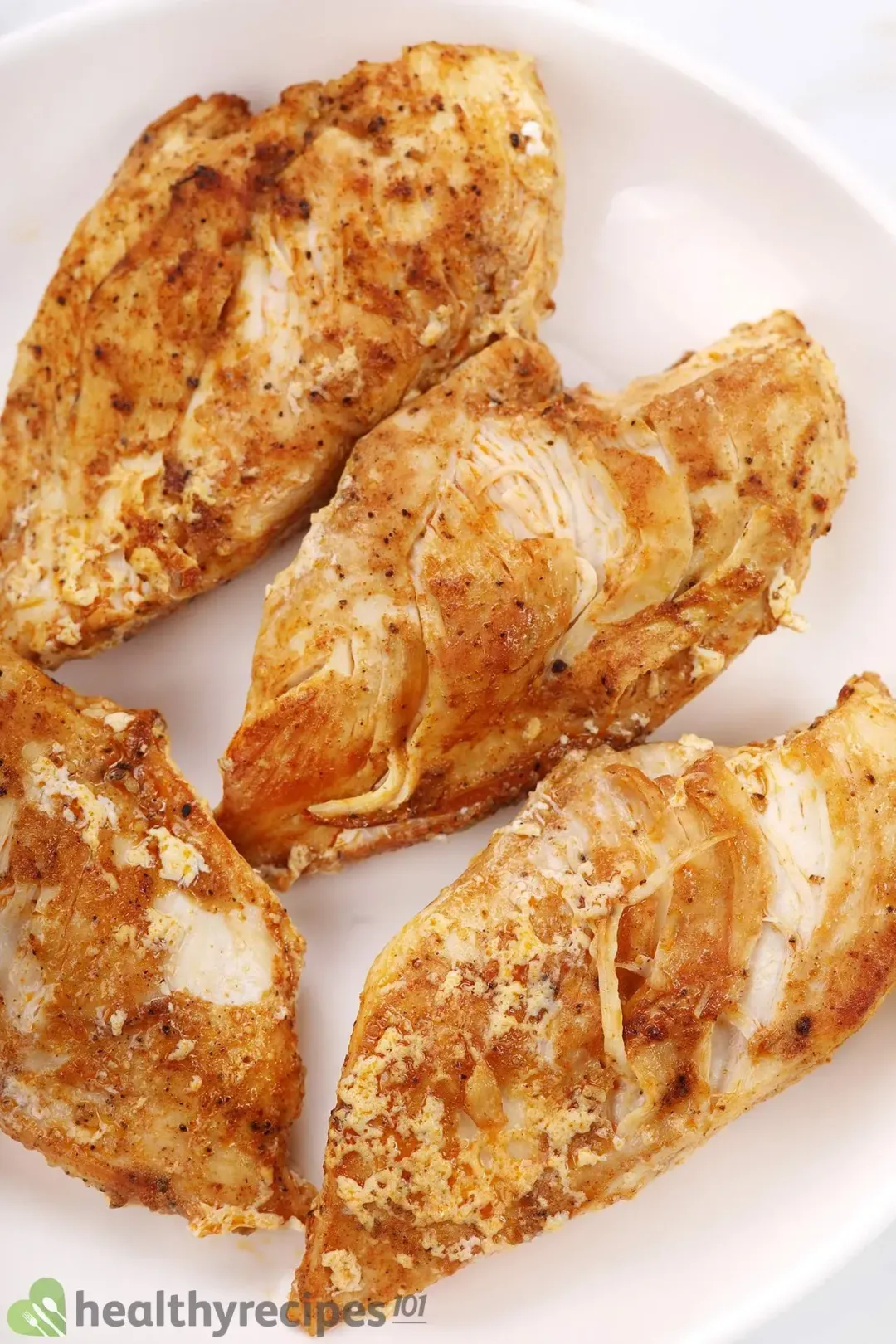 However, it's considered a healthier cooking method compared to deep-frying. Deep-frying cooks food by exposing it to hot oil, and in the process, it soaks up fatty oil and also forms a cancer-promoting substance. If you find that you prefer it, you can view more of our chicken breast recipes featuring the instant pot.
Another thing is chicken alfredo is often unhealthy, because its sodium and saturated fats levels are often too high. A healthy diet, according to the USDA, should be low in these nutrients.
To solve this problem, we used just enough salt and a milk-cream mixture instead of full cream. This allows for a satisfying eat that has a sound nutritional profile as well.
If you're afraid that the dish might be less flavorful, the ingredients list might change your mind.
Ingredients
Let's take a look at the ingredients:
1. Choosing the Right Chicken Cut
For chicken alfredo, chicken breast is often the go-to cut. It's easy to get them skinned and deboned, which saves plenty of prepping time.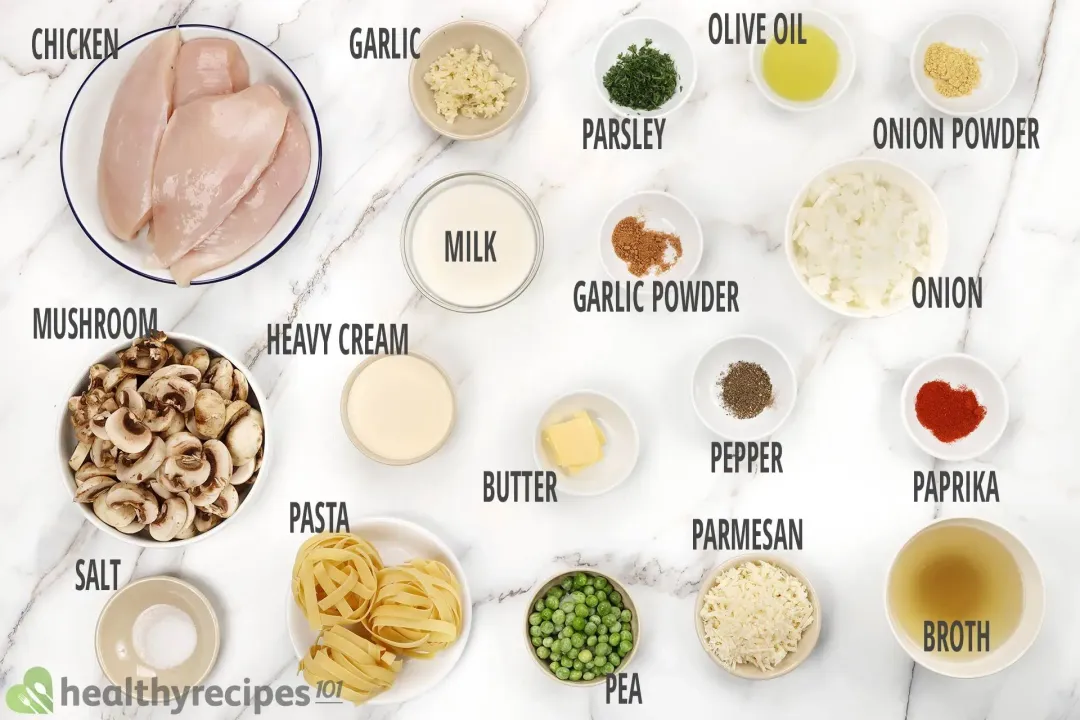 Health-wise, chicken breast is the leanest part of the bird. It's one of the protein options that comes with the least saturated fat.
We also appreciate how the chicken breast can be cut into bite-sized pieces, making for a fuss-free meal. Selecting other cuts doesn't affect the flavor, but you'll likely get a different experience.
2. Getting Creative With the Noodles
Fettuccine has long been the traditional noodle option when it comes to chicken alfredo. It has the right length to fit onto your fork in just one swirl or two, and the right surface area to sop up that delicious cream sauce.
This isn't to say that there are no other options to choose from. We've tried plenty of those options in our chicken alfredo recipe.
3. Seasoning Chicken
Chicken alfredo is supposed to be comforting and light, so strong seasonings are off the table. We used just the basics: garlic powder, onion powder, salt, pepper, and a little paprika (for a light kick).
If these seasonings don't sound exciting enough, don't worry — the cream sauce is another matter entirely.
How to Make
The main sauce flavors come from the way you treat the ingredients themselves.
Specifically, we first gave the chicken a good sear, then stir-fried the mushrooms in the same pot until golden brown. You'll notice plenty of caramelized bits sticking to the pot; that's what makes the cream sauce special.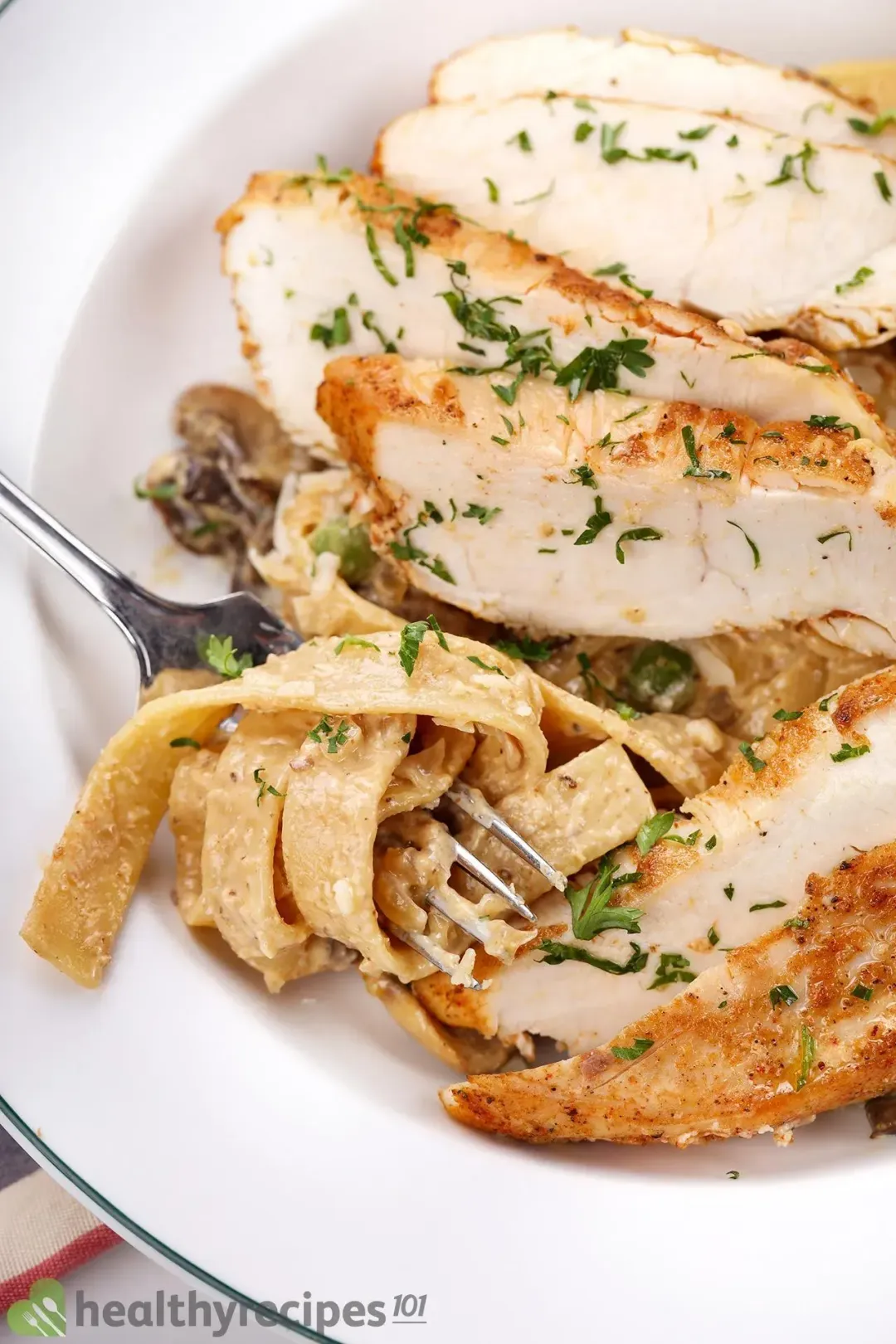 Next, we glazed the pot with chicken broth, and then added raw noodles. We placed a steaming rack over the noodles and put the chicken on the rack so both get cooked through simultaneously, saving time and electricity.
You'll notice that the rack isn't perfectly balanced because of the raw noodles, but that's okay. As the noodles cook, the chicken-holding rack presses them down, balancing itself.
Finally, we add the cream, milk, and finishing touches to complete the meal.
Storing and Reheating
Refrigerated chicken alfredo can be kept for up to 5 days. Longer than that and you need to place it into the freezer.
As a rule of thumb, always place your food in airtight containers or Ziploc bags before storing. If you have neither, place it into a bowl and seal it all with cling wrap.
It's even better to divide the food into portions first, because you may not want to reheat all of it at once.
To reheat, place the noodles and chicken into a microwave-safe bowl and microwave for 7 minutes or until there's steam. Alternatively, you can place everything into a non-stick skillet along with a tablespoon of water and heat until everything is bubbling.
For more instant pot recipe ideas, have a look at our healthy instant pot dinner roundup.
Side Dishes
Naturally, we paired this with a salad and a glass of juice.
We chose our burrata salad, which involves a ball of cheese, peppery arugula, and a wonderful dressing. This may seem like plenty of fat, but as long as the nutrition facts check out, there's no problem.
To cut the richness, we picked lime juice from among our homemade beverages. It's easy, highly available, and simply completes the meal.
We understand that making all of these dishes can seem overwhelming, but it's really easy once you get the hang of things. Our trick is to plan the meals, run the necessary errands, and finish the prep work on Sunday, so making side dishes won't seem intimidating on the following days.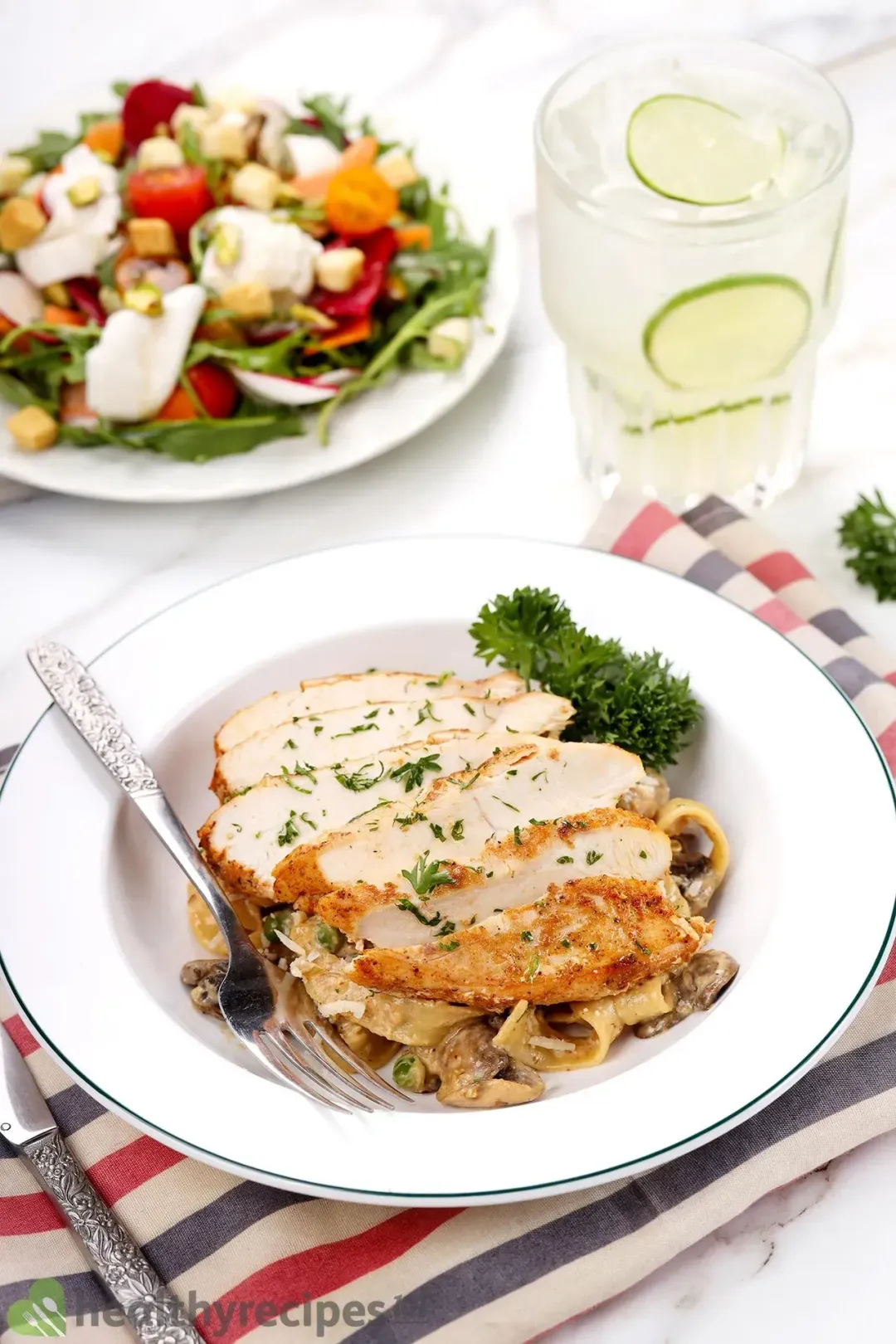 We hope that our recipes are helpful to you, and look forward to sharing new experiences with you. The road to healthy eating might have curves and obstacles, but we're here to walk it with you.
One-Pot Meals Full of Flavor
If you're looking for a hearty and comforting dish made with an instant pot, then this Mississippi chicken recipe is definitely one to try. We slow-cooked shredded chicken in a deeply flavored, slightly sour gravy sauce with pepperoncini, then served it with creamy mashed potatoes for a well-rounded meal.
Chicken and rice soup is a quick and easy dinner that is full of hearty flavors and warmth. It's also the best thing to give to friends and family who have the sniffles or are struggling with the cold nights.
Instant Pot Chicken Alfredo
This Instant Pot chicken alfredo recipe makes easy, delicious comfort food very quickly. Plus, you'll end up with fewer dishes to clean.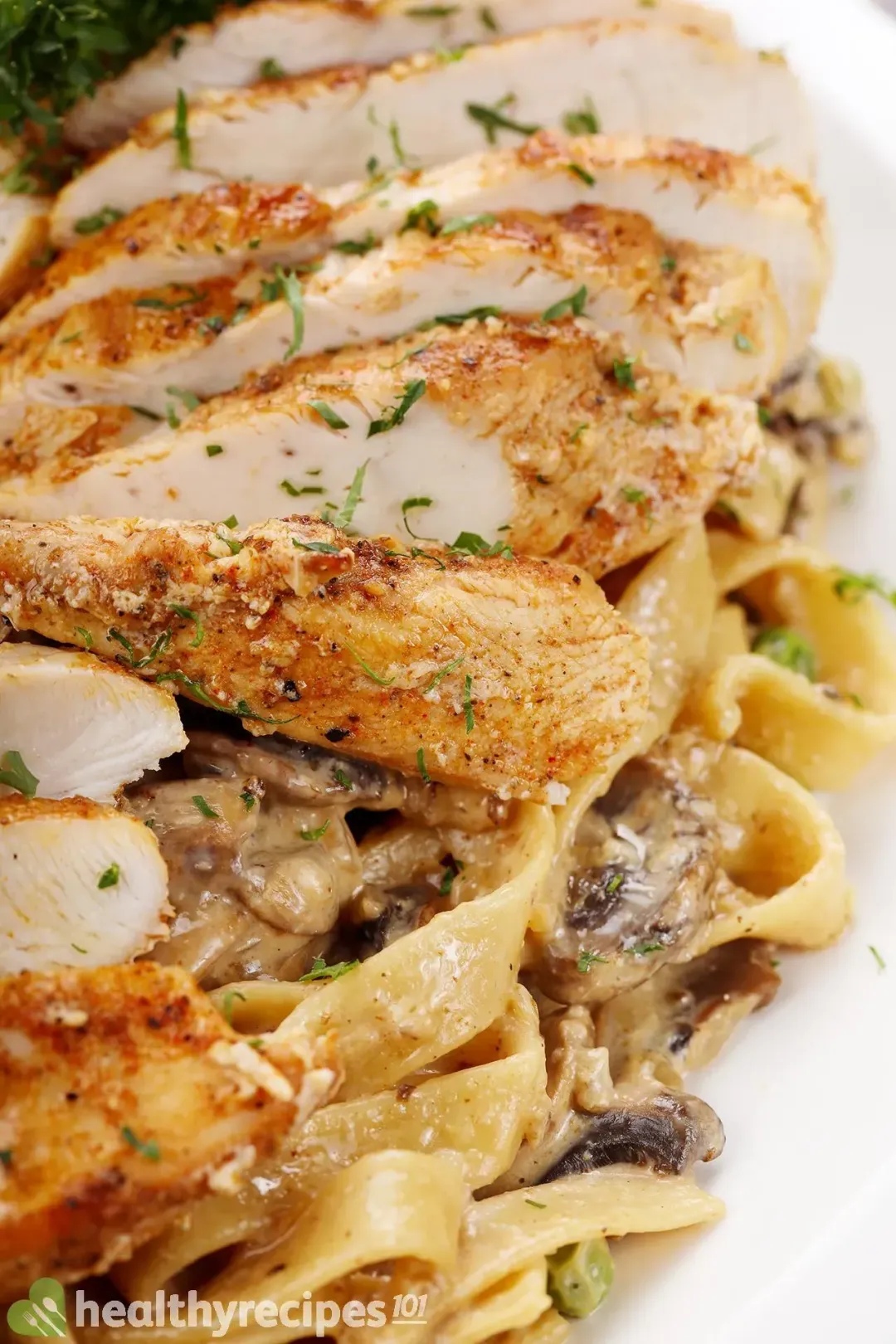 cook TIME

25 mins

prep TIME

5 mins

total TIME

30 mins
COURSE

Main Course

CUISINE

Italian

SERVINGS

CALORIES

503 kcal
INGREDIENTS
24 oz

skinless boneless chicken breast

4 oz

fettuccine

(uncooked)

4 oz

onions

(finely chopped)

1/2 cup

unsalted chicken broth

1 1/2 tbsp

olive oil

(divided)

1/2 tsp

ground black pepper

1 tbsp

parsley

(finely chopped)
INSTRUCTIONS
1
Place 14 oz chicken in a bowl along with 1/2 tsp onion powder, 1/2 tsp garlic powder, 1/2 tsp salt, 1/2 tsp pepper, 1/2 tsp paprika, and 1/2 tbsp olive oil. Rub the chicken to season it thoroughly.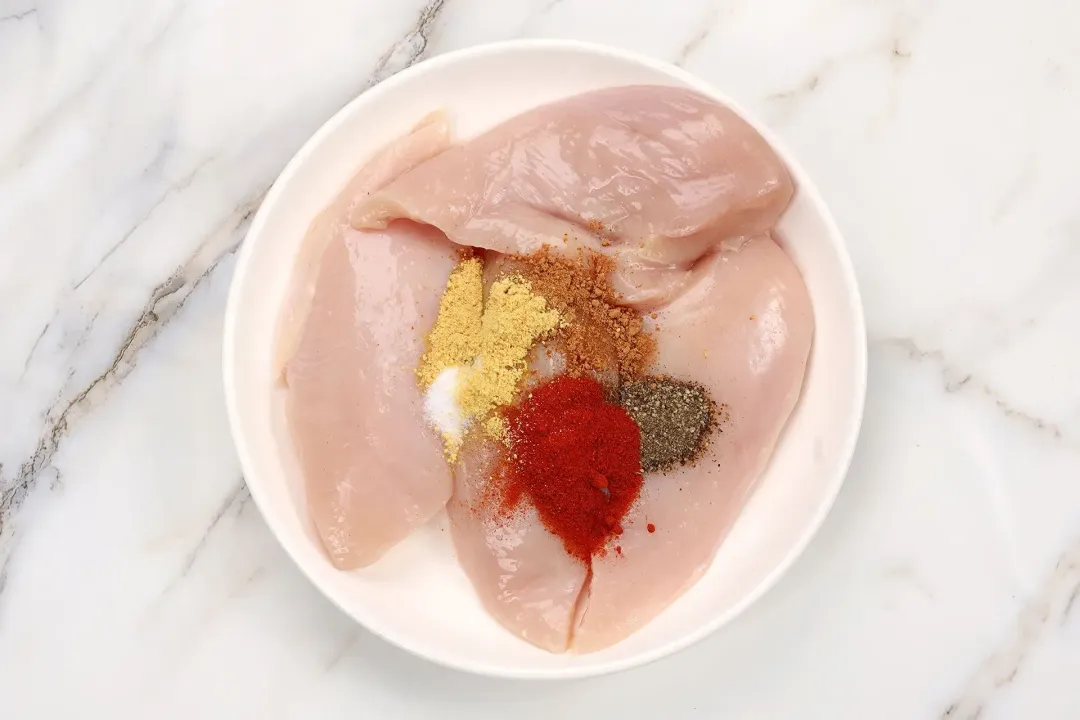 2
Select the "sauté" mode on the Instant Pot and heat the remaining 1 tbsp olive oil. Add the chicken and sear for 10 minutes (5 minutes per side) or until both sides are golden.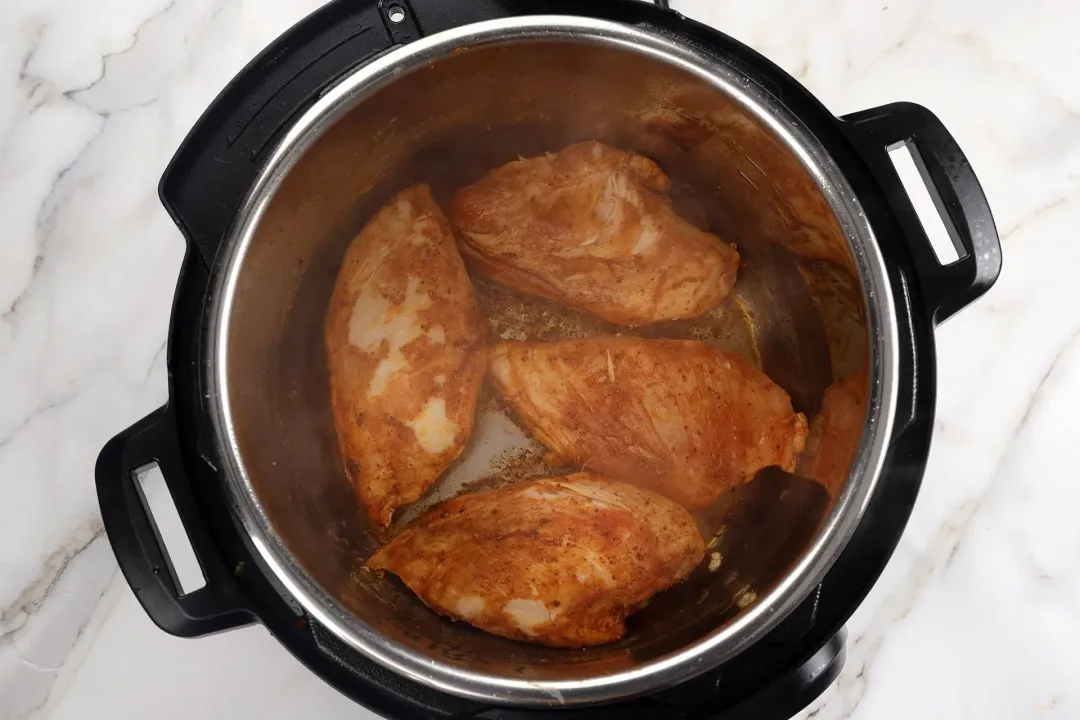 3
Add 1/2 tbsp butter, 8 oz mushrooms, 2 tsp garlic, and 4 oz onion and sauté for 5 minutes. Then remove everything and set it all aside.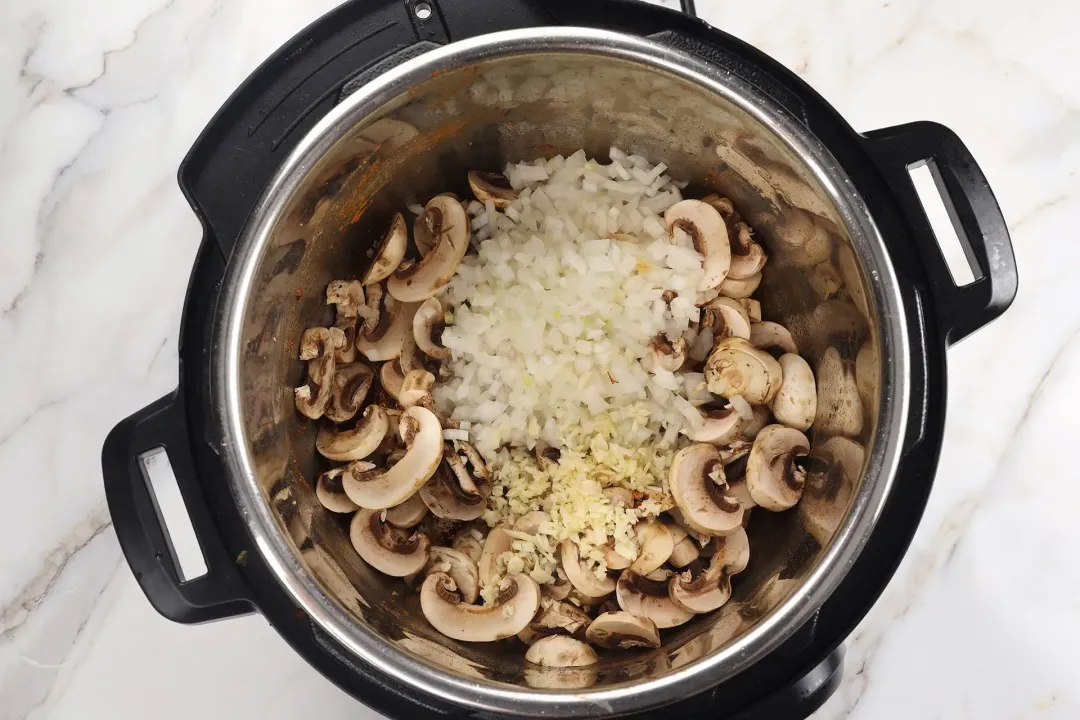 4
Add 1/2 cup chicken broth and 1/2 cup milk to the pot and scrape the bottom to release any browned bits. Add 4 oz pasta. Insert the steaming rack that came with the Instant Pot and place the chicken on top of the rack. Select "meat stew" and cook for 7 minutes.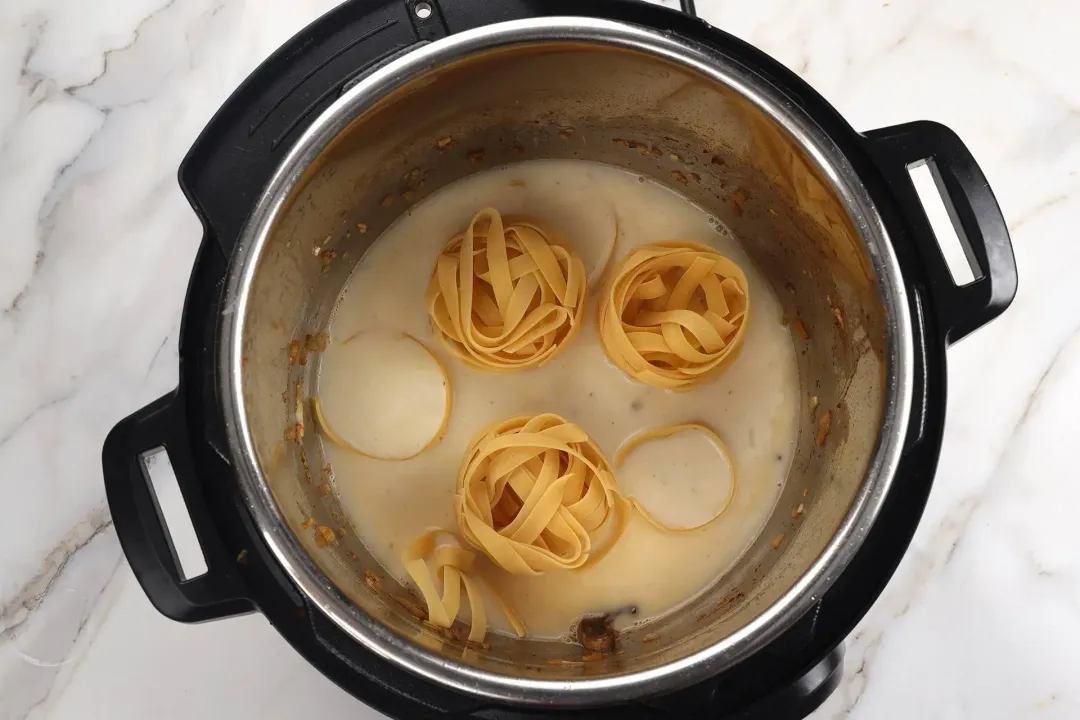 5
Set the chicken aside and remove the steaming rack. Add your cooked mushrooms, 2 oz green peas, 1/4 cup heavy cream, and 1 oz parmesan to cook with the noodles for 2 minutes.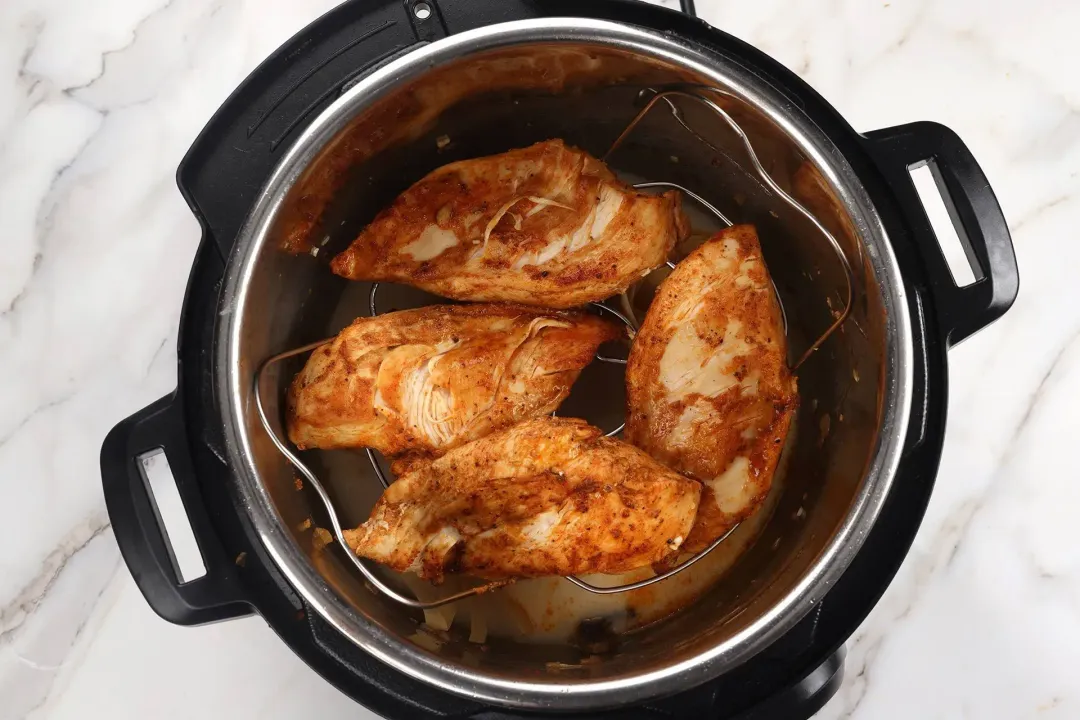 6
Cut the chicken into slices. Plate the noodles, place the sliced chicken on top, and sprinkle with 1 tbsp parsley to serve.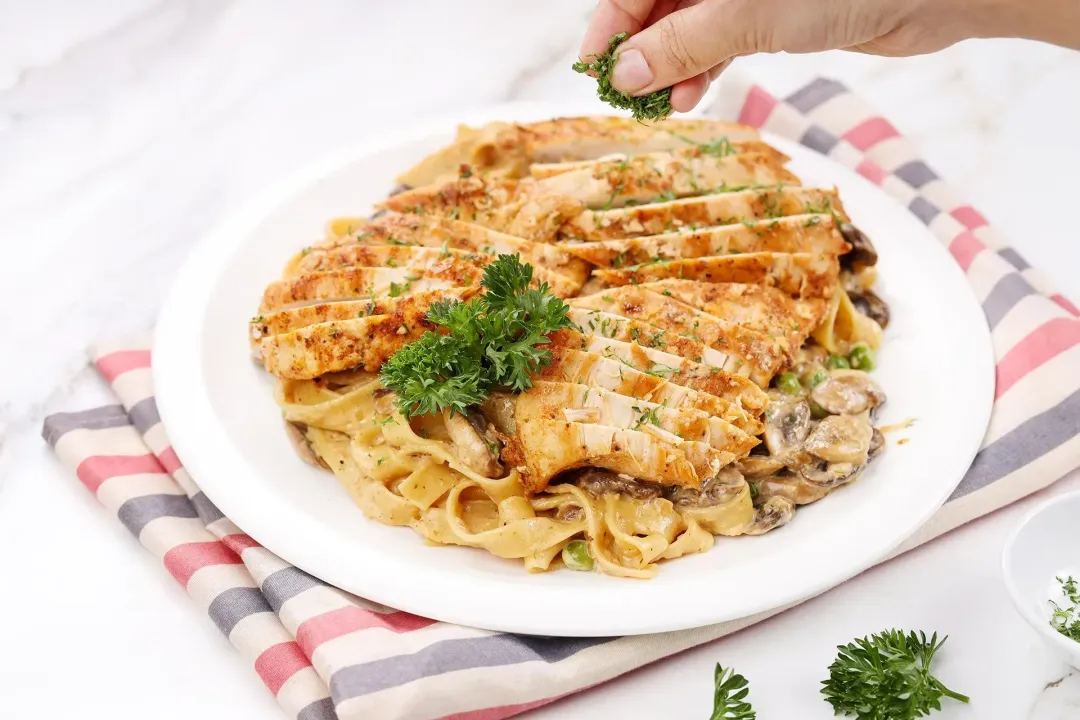 NUTRITION
Nutrition Facts
Instant Pot Chicken Alfredo
Amount Per Serving (1 serving)
Calories 503
Calories from Fat 180
% Daily Value*
* Percent Daily Values are based on a 2000 calorie diet.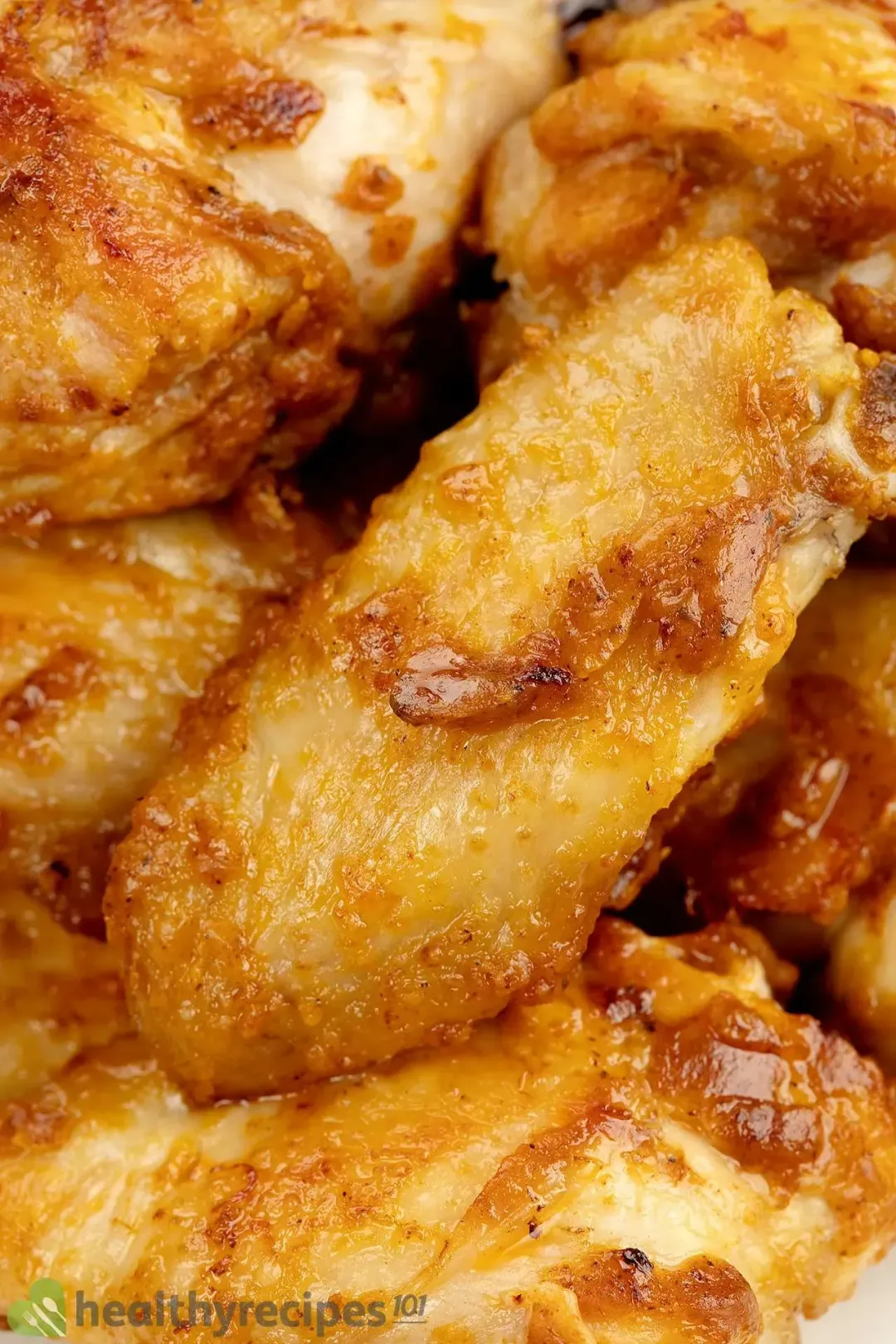 Previous Recipe
Air Fryer Chicken Wings
Air Fryer Chicken Wings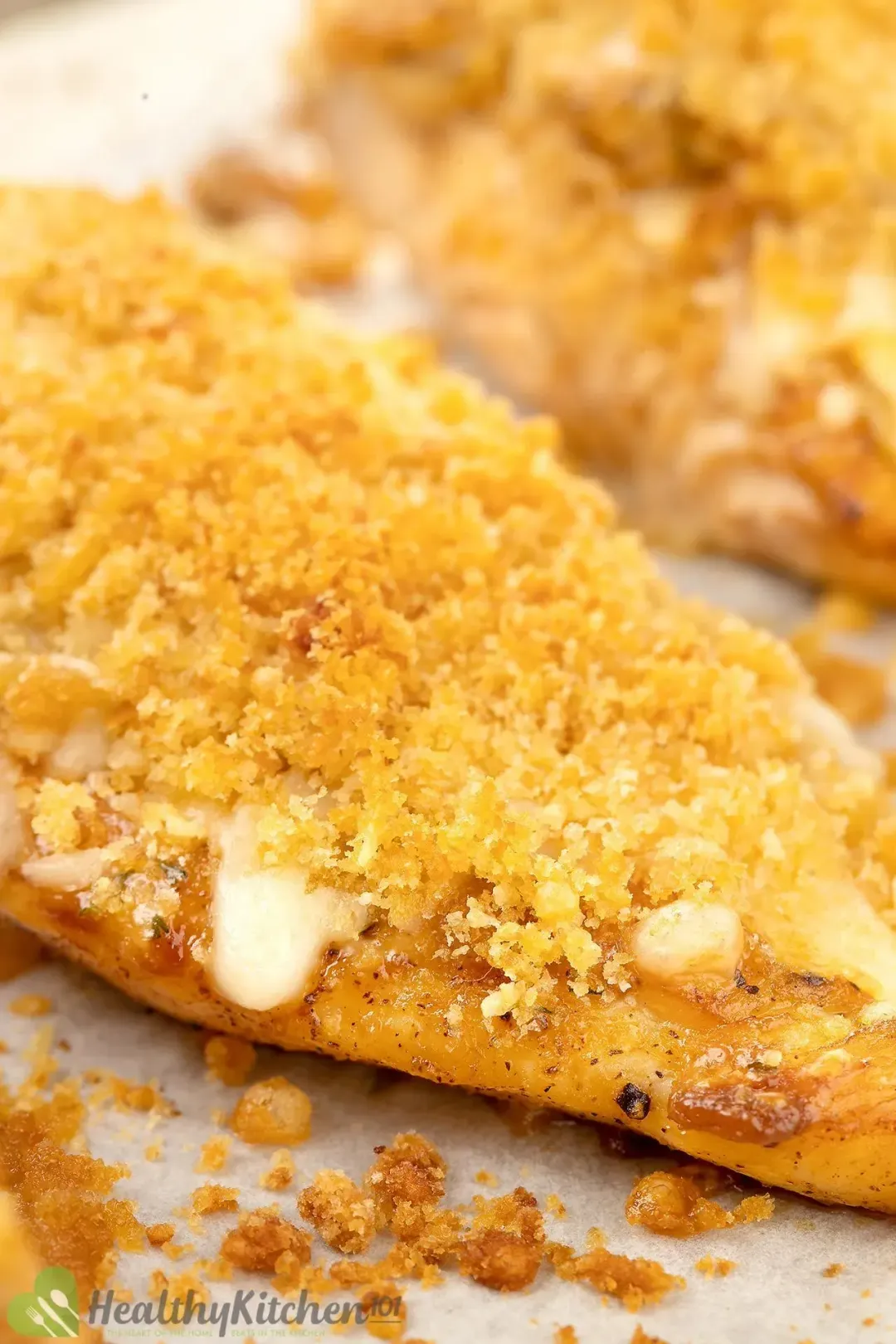 Next Recipe
Longhorn Parmesan Crusted Chicken
Longhorn Parmesan Crusted Chicken
Head Chef, Culinary Consultant
Tuyet Pham is an award-winning Saigonese chef who believes that joy is the secret ingredient to delicious food. At Healthy Recipes 101, Tuyet personally tests and simplifies every recipe, ensuring maximum flavor with minimal effort. With a background at prestigious French restaurants P'TI Saigon and Le Corto, Tuyet knows how to make every dish exceptional.
Writer, Author
Luna Regina is an accomplished writer and author who dedicates her career to empowering home cooks and making cooking effortless for everyone. She is the founder of HealthyKitchen101.com and HealthyRecipes101.com, where she works with her team to develop easy, nutritious recipes and help aspiring cooks choose the right kitchen appliances.
Nutrition Reviewer
Lizzie Streit is a Minneapolis-based dietitian and founder of It's a Veg World After All. She completed her MS in Human Nutrition from Drexel University, and is an expert in culinary nutrition, recipe development, and nutrition communications. Lizzie's philosophy is centered around making nutrition recommendations, and especially the advice to eat more vegetables, approachable and realistic. She is excited to be working with the team at Healthy Recipes 101 to ensure that their recipes are both nutritious and delicious.
Chicken alfredo in Instant pot is a creamy and delicious dish that's easy to make and perfect for a quick dinner.