There's nothing quite like a dish of pan fried salmon, with its crispy skin and tender meat that's infused in a hearty mixture of seasonings and herbs. It's guaranteed to be the star of any meal, and the best part is that these dishes are not all that difficult to put together. 
Pan fried salmon sounds straightforward, and you may think it's as simple as frying fish in a pan. However, there's so much more to this method. You'll be surprised to learn how versatile it is, with the different combinations of ingredients we've gathered in this list of pan fried salmon recipes. 
Is It Healthy to Fry Salmon?
It's safe to say that frying in general isn't the most healthy cooking method for salmon as it cooks the fish using a considerable amount of fat. However, with a few adjustments, you can still minimize the unhealthy effects and create an equally delicious dish. 
Unlike deep-frying, which drowns salmon in excessive fat, pan frying only uses a small amount of oil. You can also pan fry without fat to reduce the total fat intake. If you want to use oil, it is preferable to use vegetable or plant oils.
Check out Our Most Popular Pan Fried Salmon Recipes
The Best Oil to Cook Salmon in
When it comes to choosing cooking oil for frying, it's important to make sure it's not only nutritious but also has a decent smoke point to tolerate the high heat. Here are three types of oil that you can use for pan frying salmon:
Olive oil has a medium-high smoke point that's suitable for pan frying salmon. The light or refined varieties are preferred to extra virgin olive oil because they are more heat-tolerant. 
With its high smoke point, avocado oil is ideal for all frying methods. It also has a neutral flavor with a nutty undertone that complements the salmon's light taste quite well. 
Canola oil is low in saturated fat and high in monounsaturated fat, making it a relatively safe choice for pan frying salmon. It's also quite inexpensive compared to the oils mentioned above. 
Side Dishes?
A plate of juicy and tender salmon is delicious enough on its own, but you can always pair it with a side dish to create a filling and satisfying meal. Here are some of our recommendations for quick and easy side dishes to accompany your pan fried salmon recipes.
Roasting vegetables with a bit of seasoning and some herbs is a quick, foolproof way to create a flavorful side dish. The choices are endless, ranging from potatoes, Brussels sprouts, carrots, squash, or even a mix of whatever veggies you have in the fridge. 
These staple Asian ingredients are pretty versatile. You can simply cook and serve them with your main salmon dish or infuse them with aromatic herbs and seasonings to make a more flavorful addition to the overall meal. 
A plate of fresh veggies is ideal to lighten up the meal, especially one with pan fried dishes. The vegetable combinations are endless and you can choose whatever you want to include. You can also whip up a pasta salad to switch things up a little. 
An irresistible plate of crispy-skinned salmon is always welcome at any meal, from casual lunches and dinners to fancy celebrations. If you're looking for effortless ways to add salmon to your meal, check out our pan fried salmon recipes for some exciting ideas to make a delicious meal.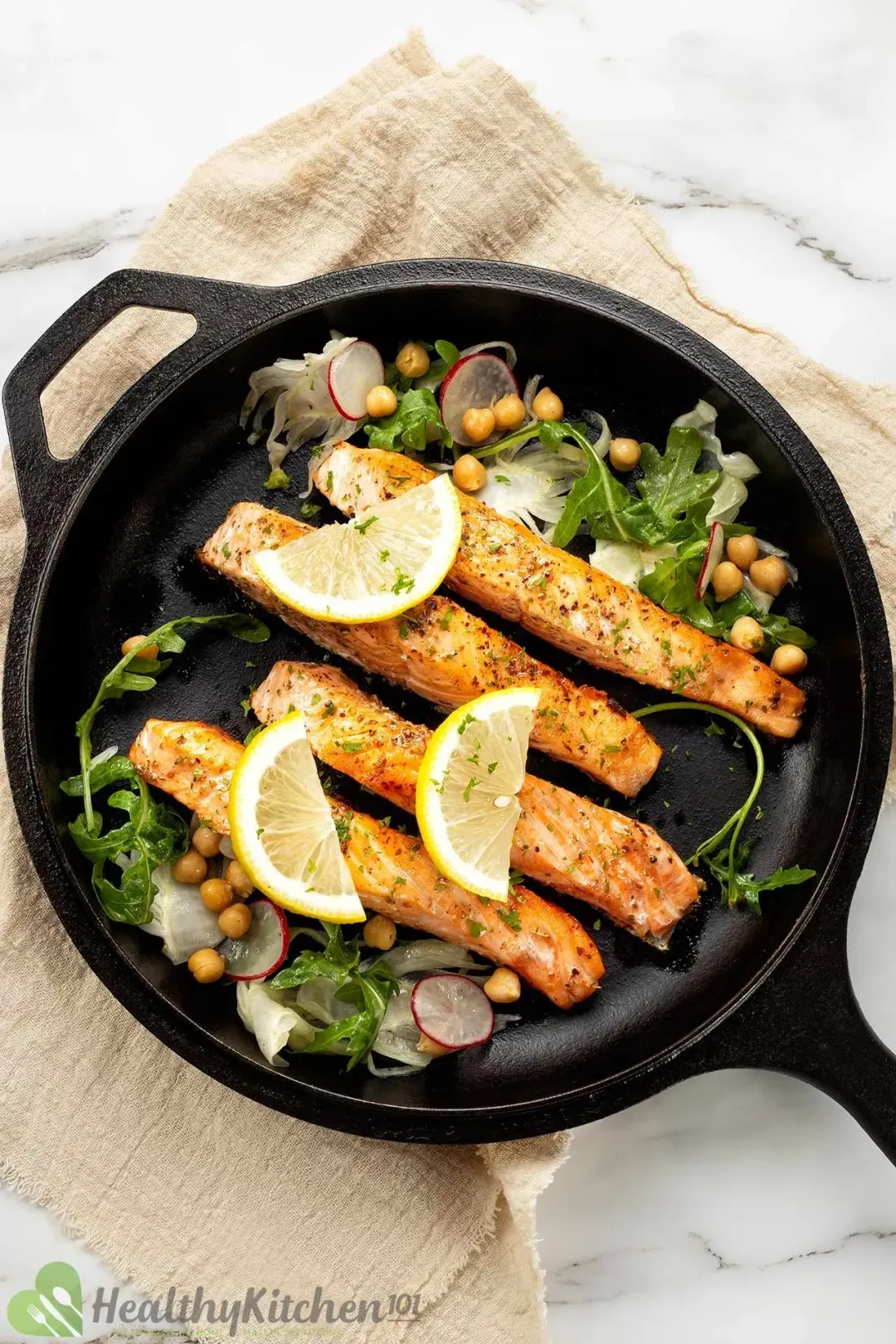 Pan Fried Salmon Recipes
Restaurant-worthy dishes are not all that hard to make, especially with these pan fried salmon recipes that are not just easy but unbelievably good, too.
Ingredients
Directions
Choose a recipe that you like.
Gather the ingredients.
Follow the instructions to give you incredibly tasty pan fried salmon recipe in less than 45 minutes!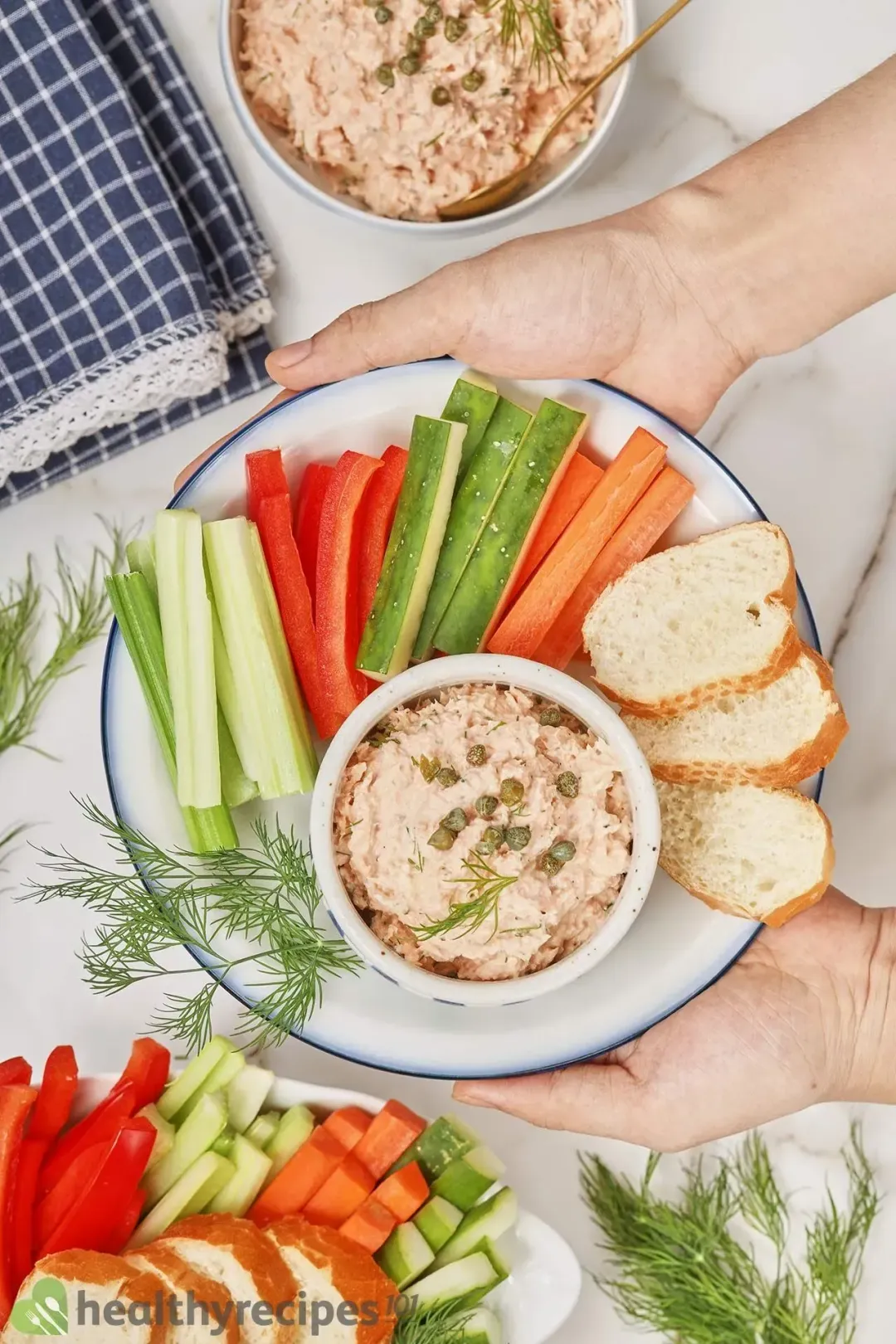 Previous Recipe
Quick Salmon Recipes
Quick Salmon Recipes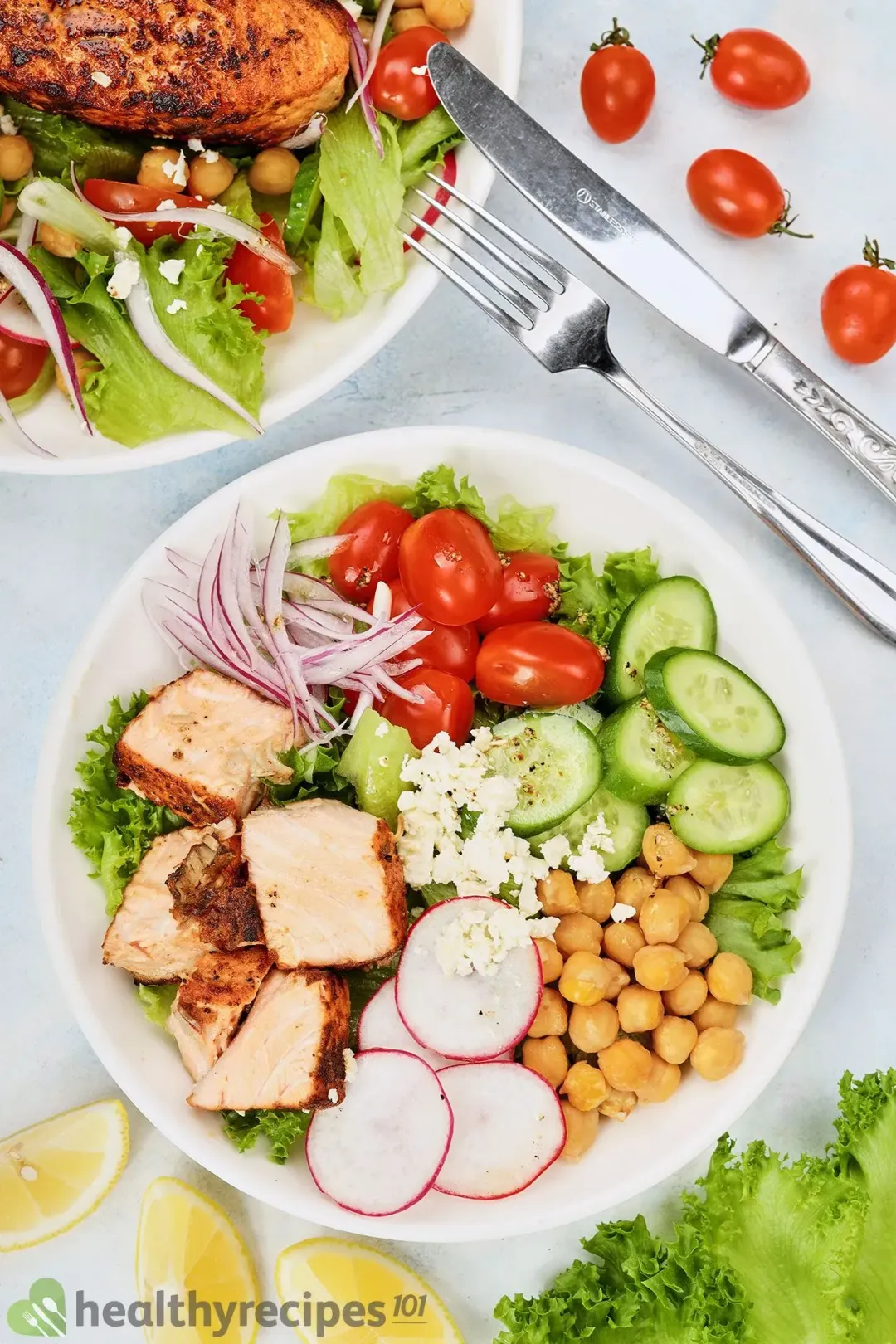 Next Recipe
Salmon Salad Recipes
Salmon Salad Recipes
Writer, Author
Luna Regina is an accomplished writer and author who dedicates her career to empowering home cooks and making cooking effortless for everyone. She is the founder of HealthyKitchen101.com and HealthyRecipes101.com, where she works with her team to develop easy, nutritious recipes and help aspiring cooks choose the right kitchen appliances.
Comments/ Reviews