The rich, buttery taste of salmon makes it an excellent choice of meal. And with these quick salmon recipes that we have rounded up, you can make a delicious and satiating salmon dish in no time.
What Is the Most Popular Way to Cook Salmon?
Salmon being a versatile delicacy, it can be beautifully cooked in various ways.
Here are some well-known methods for cooking salmon:
Pan-frying: Quick and easy, this is probably the most common way to cook salmon and will give you that beautiful crispy crust. 
Air-frying: If you have an air-fryer at home, don't hesitate to try out this simple yet effective method for a flaky and flavorful salmon filet.
Roasting:Roasting or baking will evenly cook your salmon filets from the inside out. This method takes a bit more time but it's convenient to clean up. The salmon comes out tender and moist, but you miss out on the crispy exterior.
Broiling: Broiling uses a high and direct heat and is, therefore, quicker creating a lovely crust and charring on top of the filet. Make sure to keep an eye on your filet while cooking to avoid any blackening.
Grilling: Placed on a grill and cooked over flames, your salmon filets will have a nice caramelized crust with beautiful charring and a smoky flavor. Make sure you cover your filet with a layer of oil to avoid it sticking to the grill.
Poaching: With no need for fat or oil, this is a clean, healthy option for cooking salmon. The filets can be poached in a variety of liquids of choice for different flavors, such as water, wine, coconut milk, and chicken or vegetable broth.
Our Popular Quick Salmon Recipes
Those are our recommendations for your simple and satiating quick salmon recipes!
Can I Cook Frozen Salmon
You can, but we don't recommend it.
Frozen salmon will not be cooked as evenly as thawed salmon. You don't want to find bits of cold meat when you bite into it, do you?
This is especially true if you want to go with medium or medium-rare, then it's definitely best to let them thaw before cooking.
How to Thaw Salmon Quickly
The best way to thaw your salmon is to defrost it slowly. Simply remove it from the freezer, and transfer it to the cooling compartment of the fridge the night before. This way, your salmon will be most moist and tender when cooked.
You can also take it out of the fridge and wait for it to thaw at room temperature for about 1 to 2 hours, depending on the size, but no more than that, because it's when bacteria begin to multiply.
If you are in a rush, then the quickest way to defrost your salmon is in the microwave on defrost mode. However, the salmon will partly cook while defrosting using this method, so remember to adjust the heat and the time later when cooking.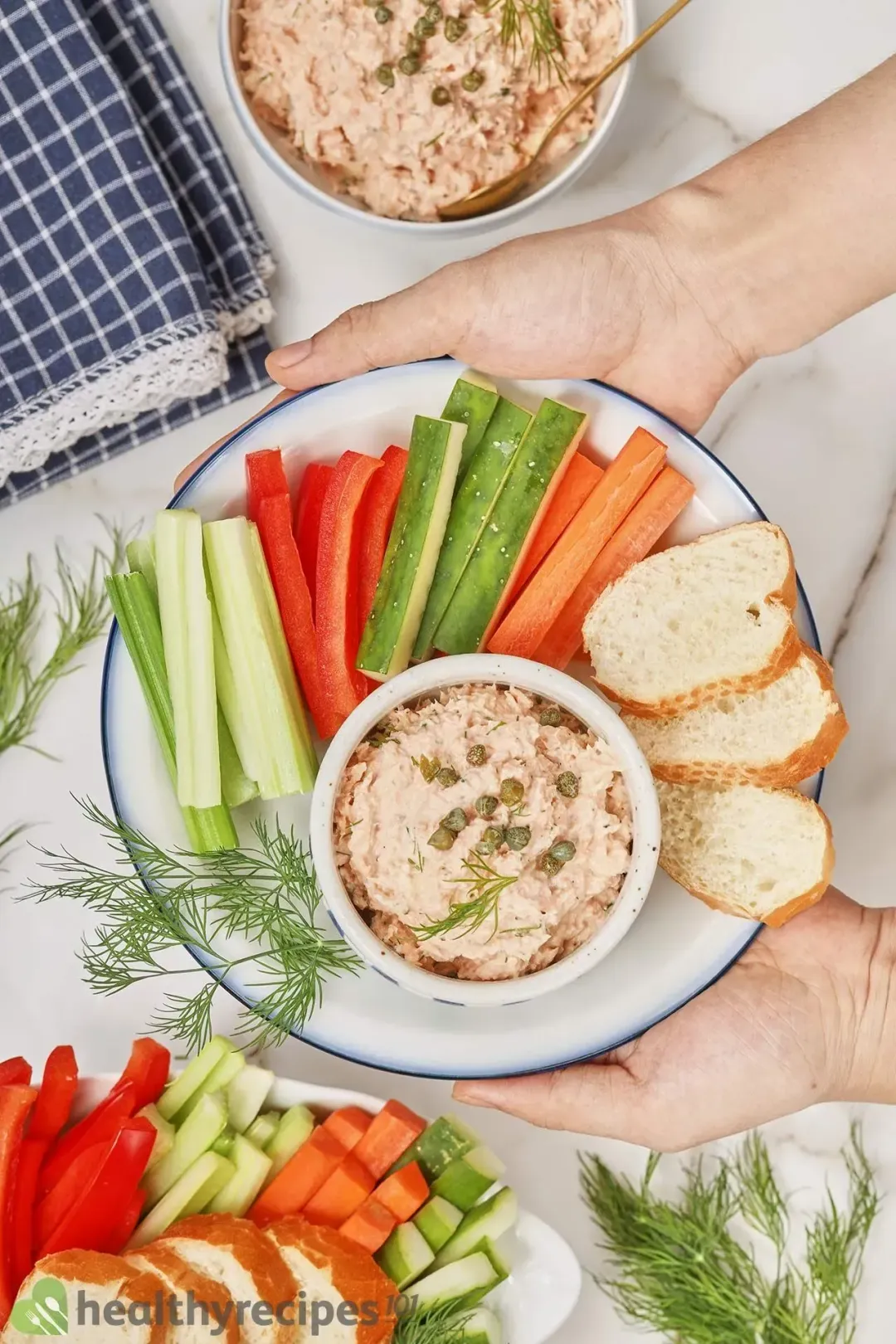 Quick Salmon Recipes
Check out these quick salmon recipes for nutritious and delicious meals that are both simple and satiating.
Ingredients
Directions
Choose a recipe that you like.
Gather the ingredients.
Follow the instructions to give you incredibly tasty quick salmon recipe in less than 30 minutes!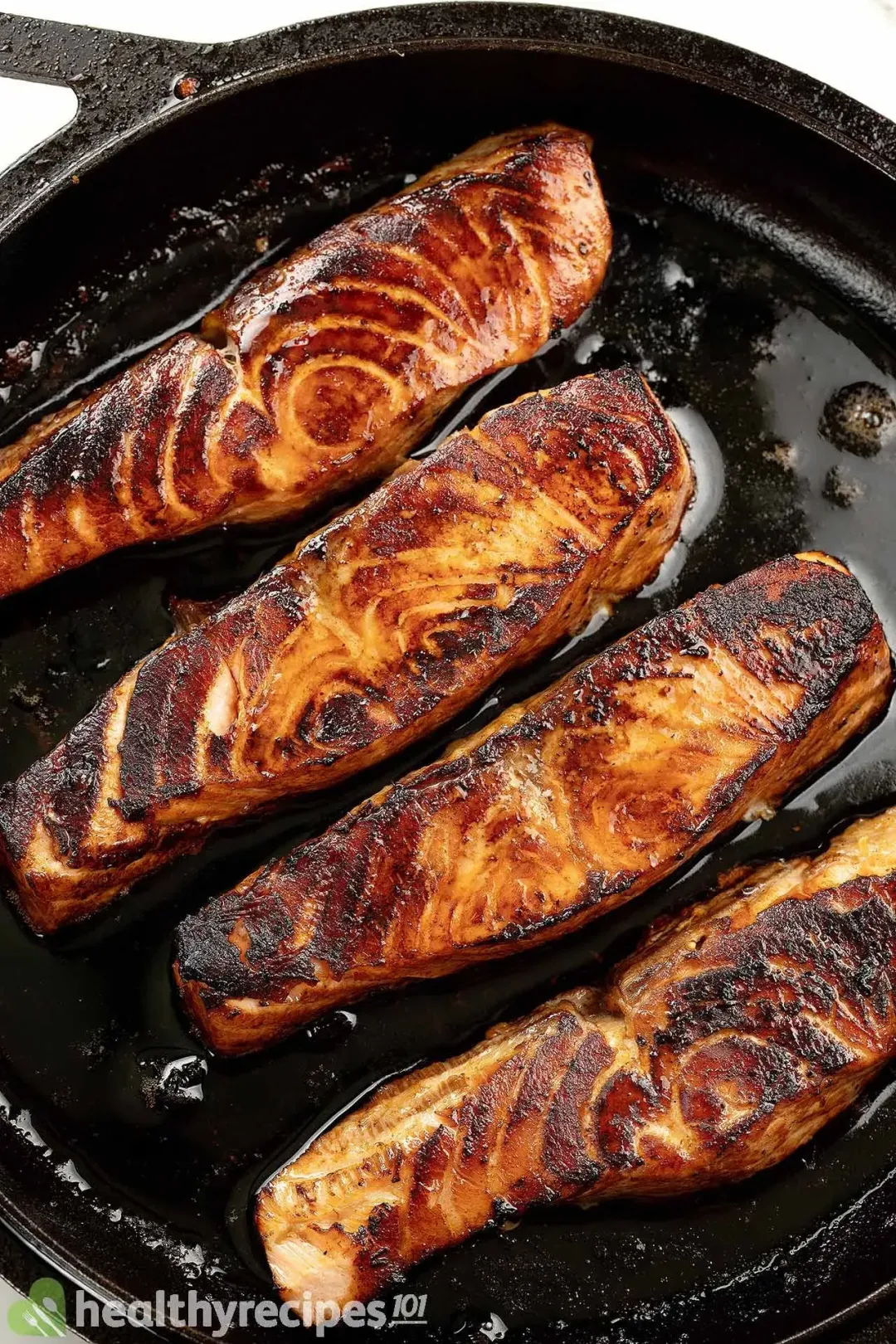 Previous Recipe
Salmon Glaze Recipes
Salmon Glaze Recipes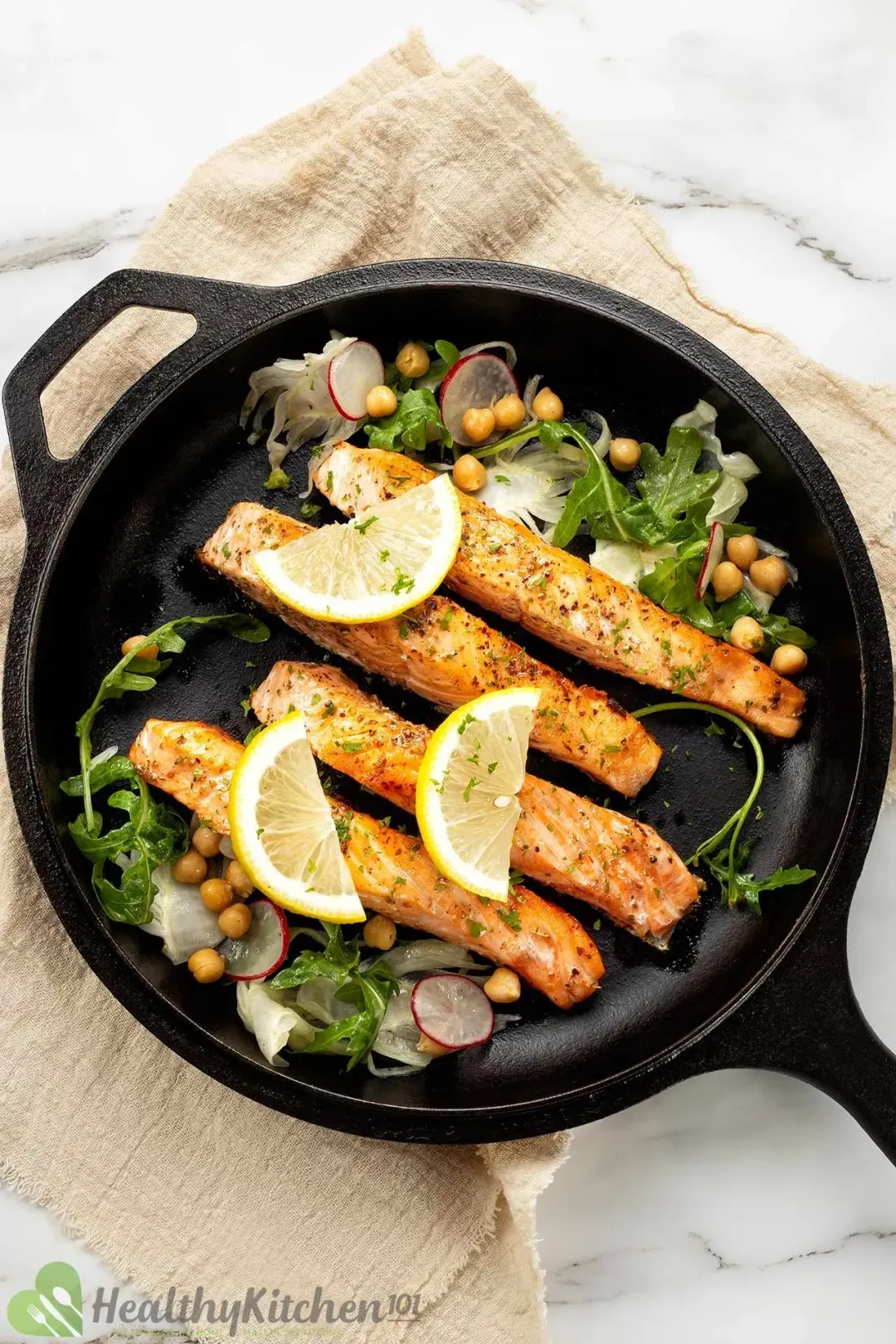 Next Recipe
Pan Fried Salmon Recipes
Pan Fried Salmon Recipes
Writer, Author
Luna Regina is an accomplished writer and author who dedicates her career to empowering home cooks and making cooking effortless for everyone. She is the founder of HealthyKitchen101.com and HealthyRecipes101.com, where she works with her team to develop easy, nutritious recipes and help aspiring cooks choose the right kitchen appliances.
Comments/ Reviews