These salmon burger recipes will give you a feast in the palm of your hands.
Are Salmon Burgers Better Than Beef?
The answer is yes and no.
These two proteins are delicious in their own ways, as their flavors and textures are different from each other. In this sense, neither of them is better than the other, the choice depends on your preferences.
However, salmon is a better option if you follow a low-calorie diet.
Is Salmon Burger Good For You?
Salmon is packed with nutrients. It is a great source of protein and omega-3 fatty acids. Thanks to all those nutrients, salmon may help reduce the risks of cancer and even promote mental health.
Best Salmon Burgers Recipes
1 of 2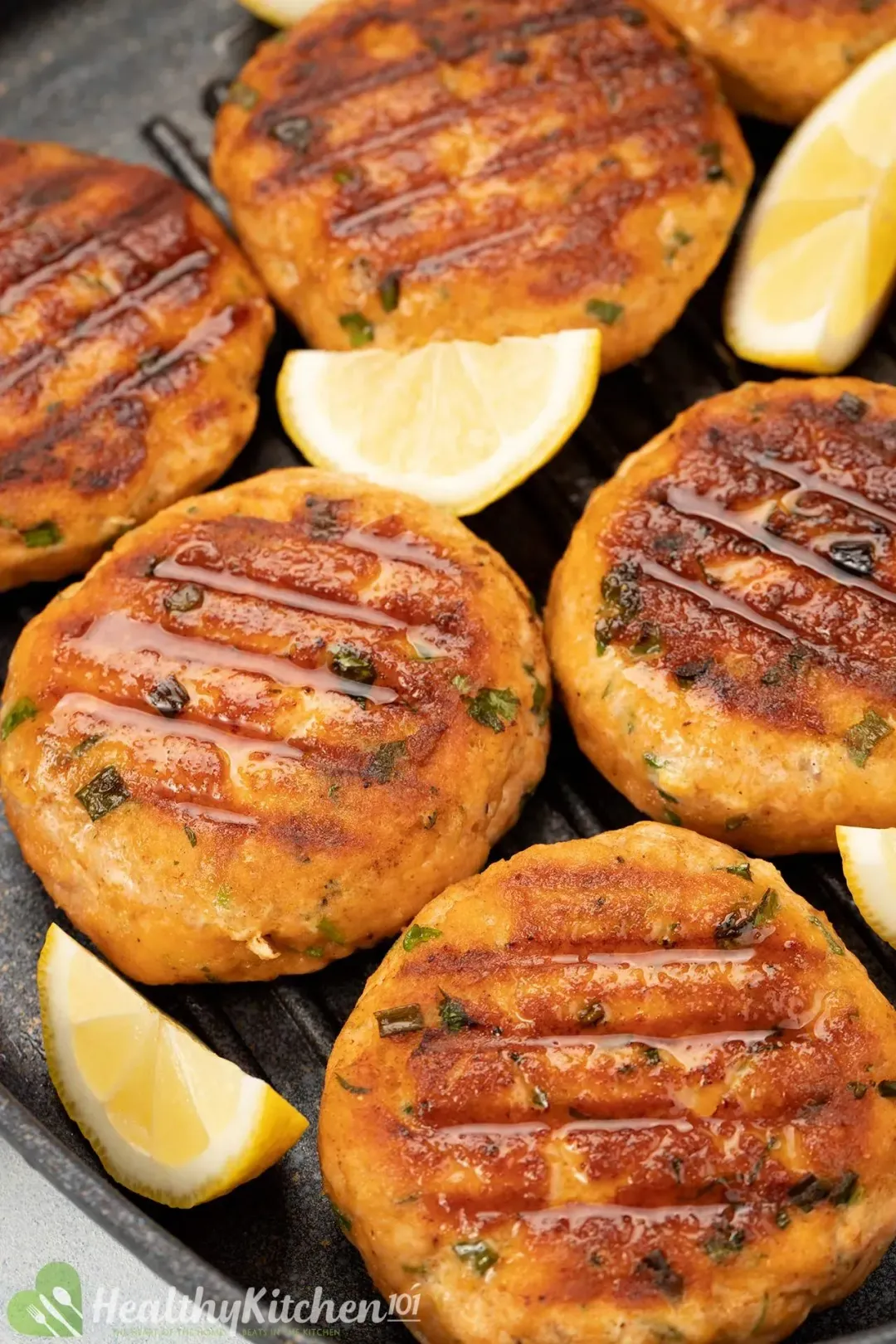 1 of 2
Salmon Croquette Recipe
Requiring just 20 minutes prep time, these Salmon Croquettes are our go-to choice for a quick high-protein meal. The best part is you can enjoy these with buns to make fancy burgers, or bread for a unique sandwich. Don't skip the sour cream and garlic sauce for a much-needed flavor kick.
Get the
recipe
.
2 of 2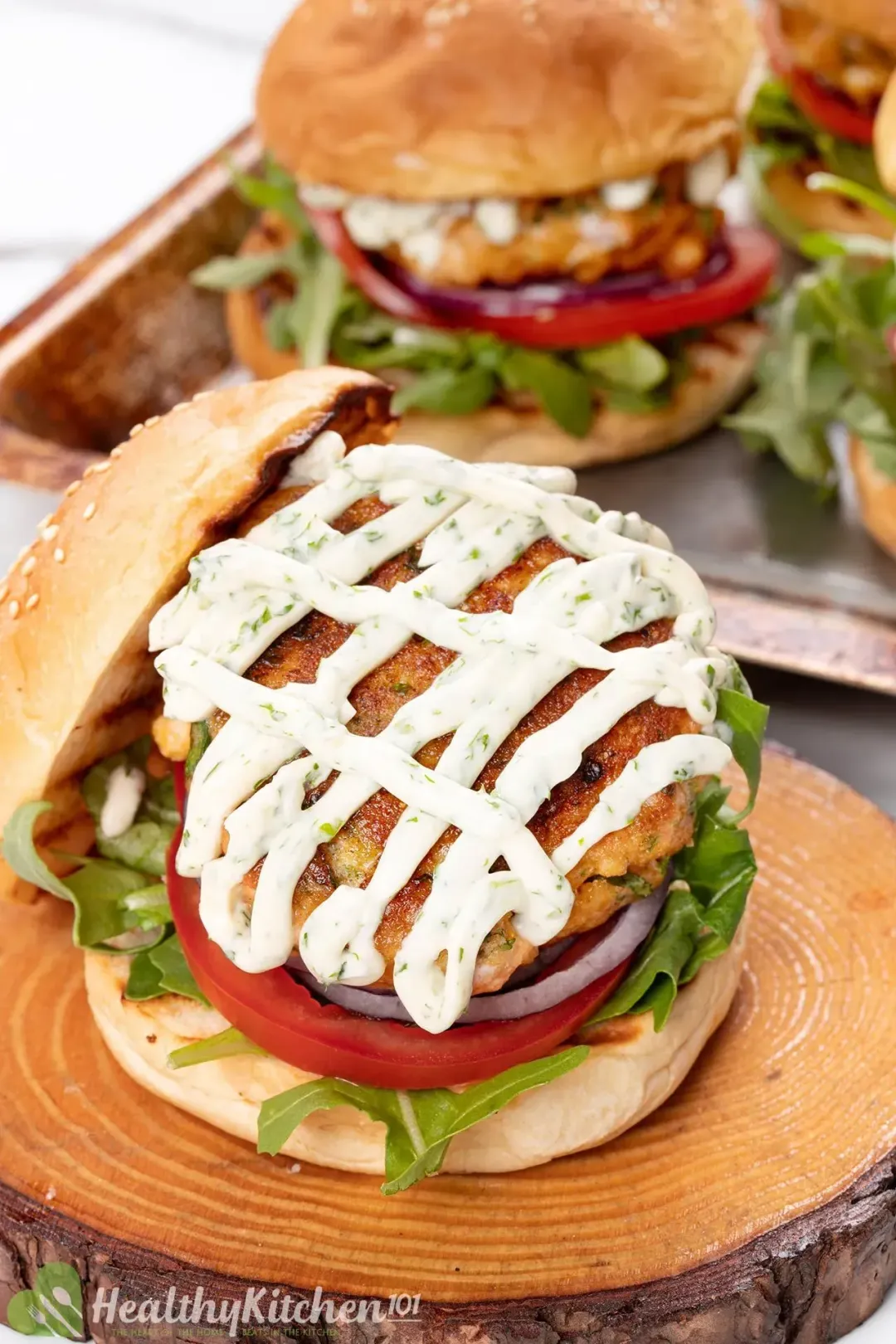 1 of 2
Pan-seared Salmon Burger Recipe
Who needs fast food when you have a Pan-seared Salmon Burger that's so good you'll forget it's healthy? Everything you want in a tantalizing, guilt-inducing meal is packed into each of these chunky patties, but with significantly more nutrients. What's more, all this on a budget that will keep you from overspending.
Get the
recipe
.
Give these salmon burger recipes a try and enjoy a dose of vitamin sea!
Main Ingredients for Salmon Burgers
There are countless options for burger buns. You may opt for plain or sesame buns for simplicity. Or go for a gourmet option with brioche buns. English muffins are also an option if you're looking for something different.
Choose your favorite type of salmon and go from there. You may want to keep the filet whole for the texture of the flesh or make salmon patties to incorporate more ingredients.
The most popular options are tomato and lettuce, but you can always use your creativity. Onions, pickles, chilies, eggs, and even bacon are used in other types of burgers.
Ketchup, mayonnaise, or buffalo sauce go well in a salmon burger. While perfectly fine you can also make your own sauce: Experiment with flavors and see what works best for you.
Cheese puts the fun in burgers. Mozzarella, swiss, blue, or feta cheese are our recommendations. Again, let your creativity guide you, and don't hesitate to experiment.
Best Ways to Cook Salmon for Burgers
Patties are perfect for burgers because the shape is similar to the buns. Making patties allows you to mix salmon with vegetables or bread crumbs.
If you love the texture of the skin and flesh of the salmon, it is possible to assemble the burger with a whole filet. Pan-seared, smoked, air-fried, or grilled salmon are all great choices.
How to Prepare Salmon Burgers Ahead of Time
You can prepare the filet or assemble the patties a day in advance—the same goes for the sauce if you choose to make your own. Just be sure to store the components of your burger in separate airtight containers.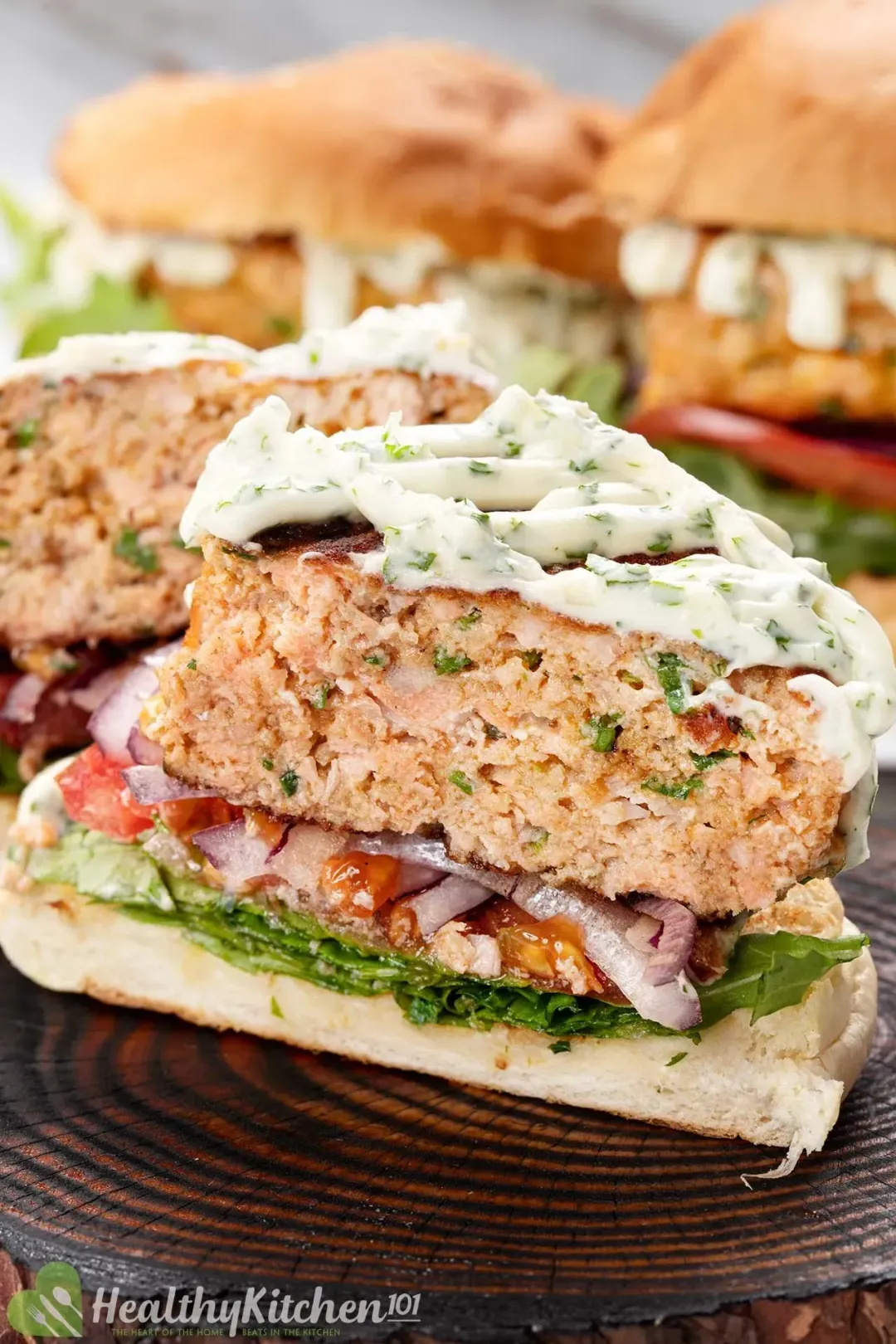 Salmon Burger Recipes
The salmon burger recipes we're introducing today may add new and healthier options to your next burger meal.
Ingredients
Directions
Choose a recipe that you like.
Assemble all the essential ingredients.
Follow the instructions to give you incredibly tasty salmon burger recipe in less than 40 minutes!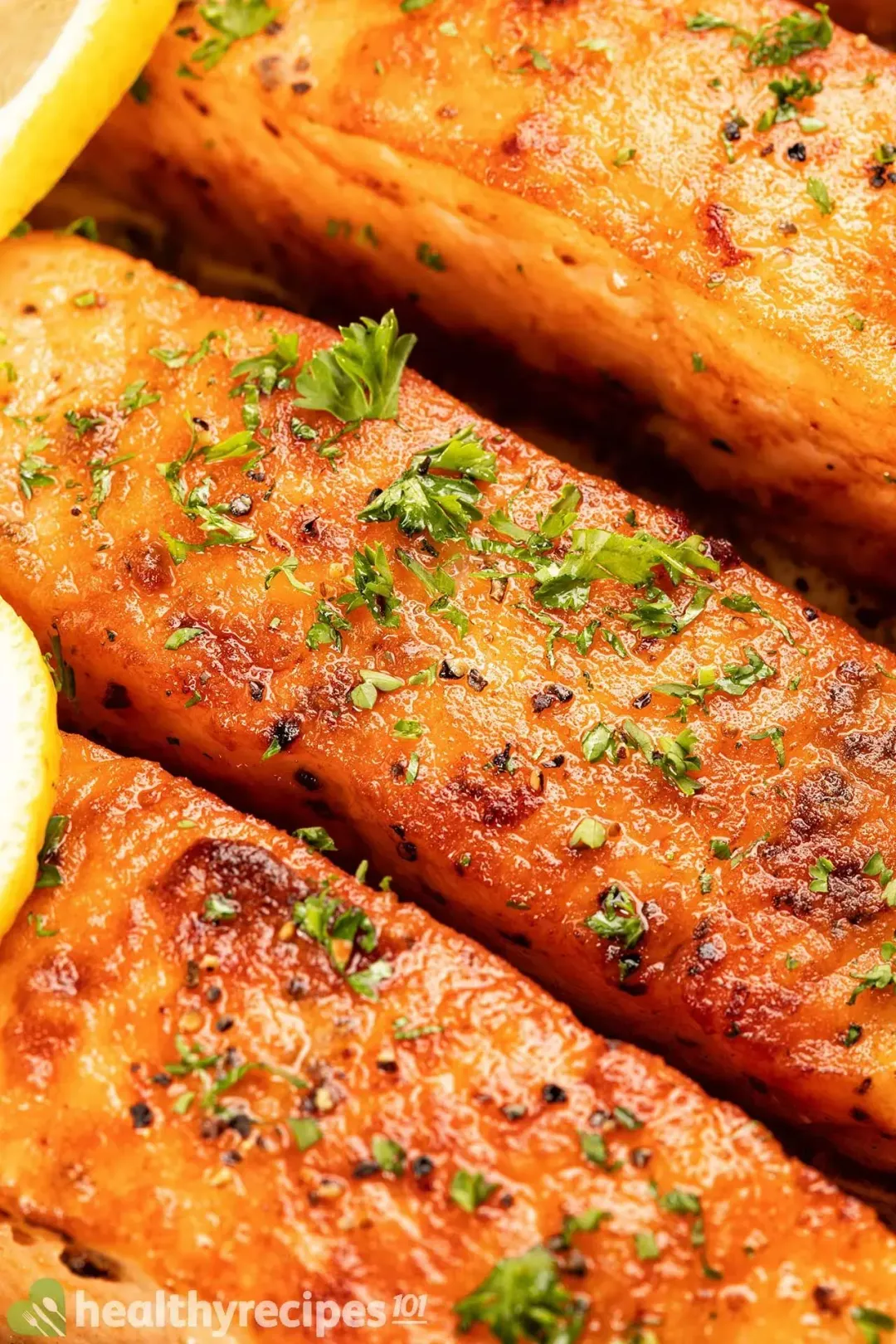 Previous Recipe
Salmon Fillet Recipes
Salmon Fillet Recipes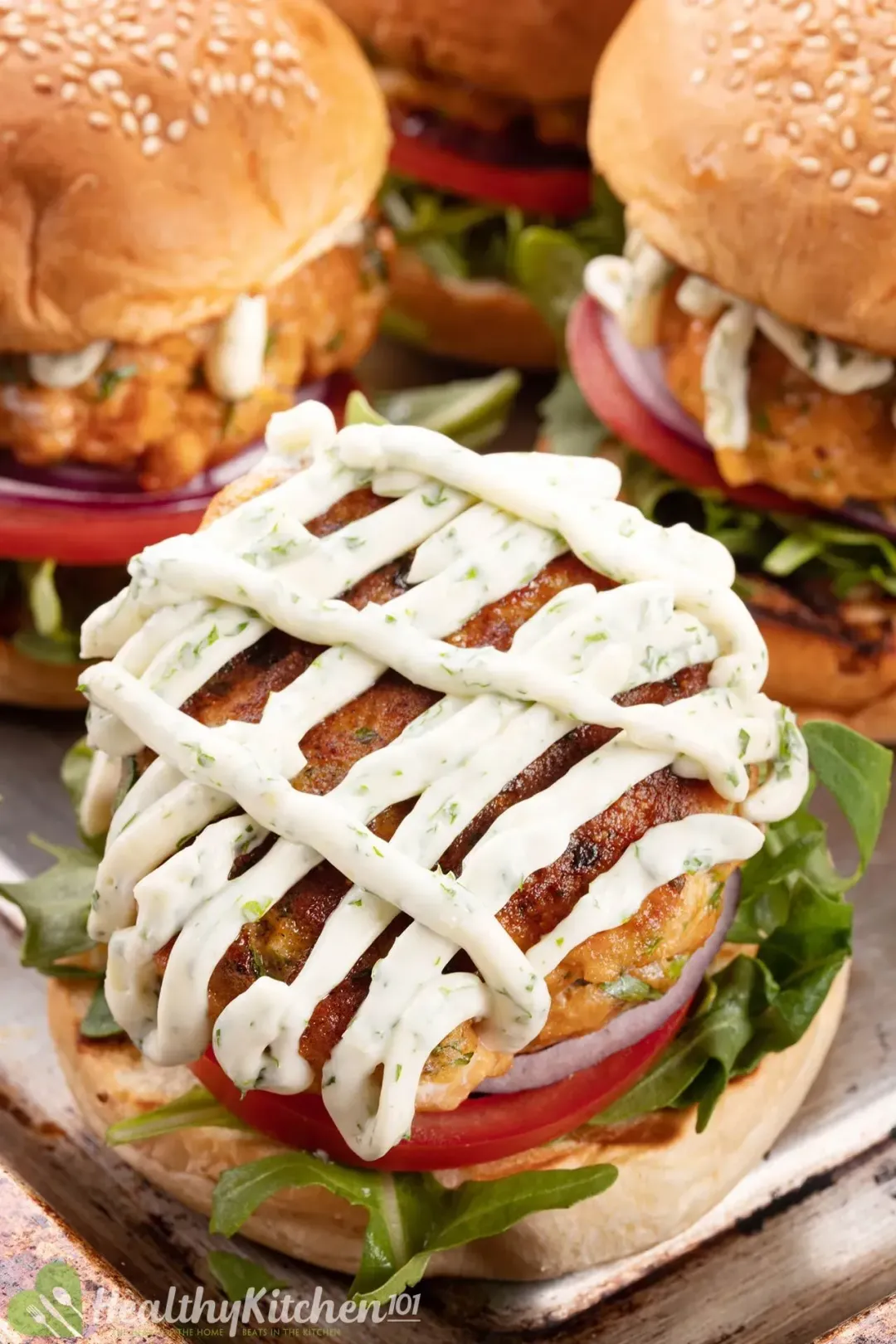 Next Recipe
Salmon Breakfast Recipes
Salmon Breakfast Recipes
Writer, Author
Luna Regina is an accomplished writer and author who dedicates her career to empowering home cooks and making cooking effortless for everyone. She is the founder of HealthyKitchen101.com and HealthyRecipes101.com, where she works with her team to develop easy, nutritious recipes and help aspiring cooks choose the right kitchen appliances.
Comments/ Reviews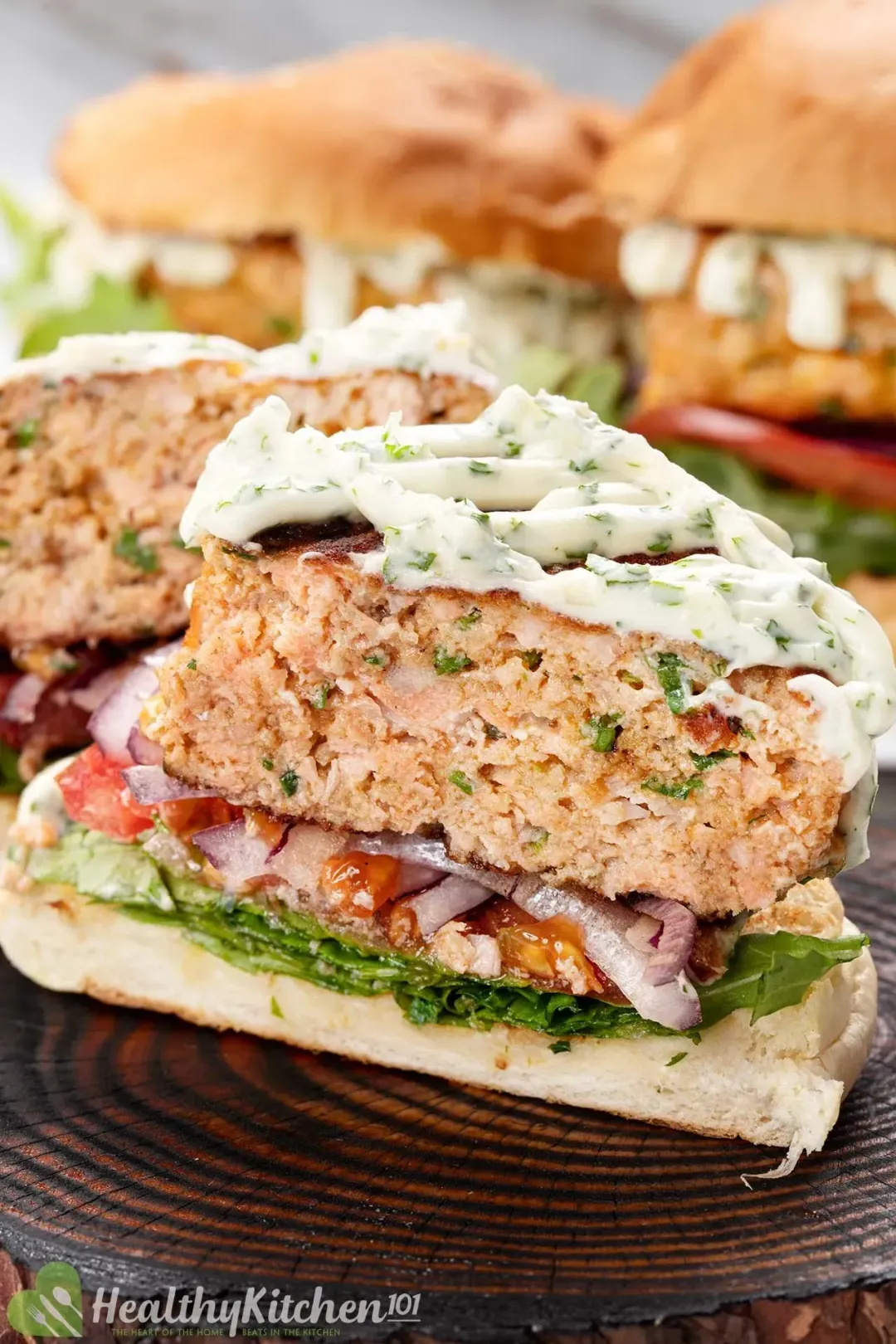 They are great choices if you're looking to spice up your chicken dinner game.