Our collections of salmon breakfast recipes will introduce you to some of the best protein-loaded salmon dishes.
Is It Healthy to Eat Salmon for Breakfast?
Breakfast is one of the most important meals of the day. It boosts your energy levels while providing many nutrients. 
However, not all food is suitable for eating in the morning. Carb-dense ingredients, processed food, and red meat (beef, lamb, pork) are not ideal for breakfast as it is more difficult to digest. They may lead to many drawbacks such as: bloating, cramping, and inflammation. 
Meanwhile, salmon is a better option, as it contains a large amount of anti-inflammation omega-3 fatty acids. With salmon in your breakfast, you gain access to a great amount of omega-3 fatty acids, high-quality protein, vitamins, and minerals.
Compare Salmon and Tuna
It's no secret that both fish are infused with nutritious goodness. Compared side by side, salmon contains one-third more calories than tuna due to a higher amount of dietary fat. Not all fat is bad for you. Dietary fat actually helps with body function. 
Moreover, salmon tends to maintain moisture better than tuna regardless of any cooking methods.
Best Salmon Breakfast Recipes
Now that you've known more about this fish, let's take a look at our top-notch salmon breakfast ideas:
What Does Salmon Go Well With?
So you have a beautiful salmon filet in your hand and you wonder what pairs best with it. No need to stress out as the ingredient options and prepping techniques are unlimited. 
Toast and burger buns: A quick and easy breakfast option. Salmon holds its shape perfectly once formed into a patty. With simple seasonings, slices of tomato, and lettuce on top, a juicy toast or burger bun topping is ready for the taste test.
Baked/Air-fried veggies: Serving salmon on top of baked potatoes, asparagus, kale, or zucchini will bring extra texture and flavor to your breakfast table.
Fresh greens: Salmon is flexible in a salad. Whether you toss raw salmon with spring vegetables or include cooked salmon in a Lomi Lomi salad, it works wonders.
Rice and pasta: If you are seeking a carb-loaded breakfast to ace your morning, chewy pasta or crispy fried rice with chunks of salmon is just what you need and sublimely delicious.
Easiest Ways to Cook Salmon 
Although salmon dishes require some skills to master, for a breakfast, there are some easy ways out:
Eat raw in a salad: You can easily buy fresh salmon at your local groceries. They are usually pre-cut so you do not need to worry about your knife skills. All you have to do is choose your veggies, make the dressing, and give everything a good mix. After 10 minutes of preparation, your breakfast is completed. 
Air-fry: The air-fryer is a life-saver if, for any reason, you can't use a pan or skillet. Remember to preheat the air fryer and season the filet well before pressing the start button.
 Grill/Roast the salmon: The key to a successful grilled/roasted salmon is time management not cooking skills. You should keep the skin-side down for 90% of the cooking time and only flip one time. Once you get a hang of this method, a perfectly crispy and juicy filet isn't far away.
With these recipes, salmon for breakfast will never be easier, try them out and have fun making healthy breakfasts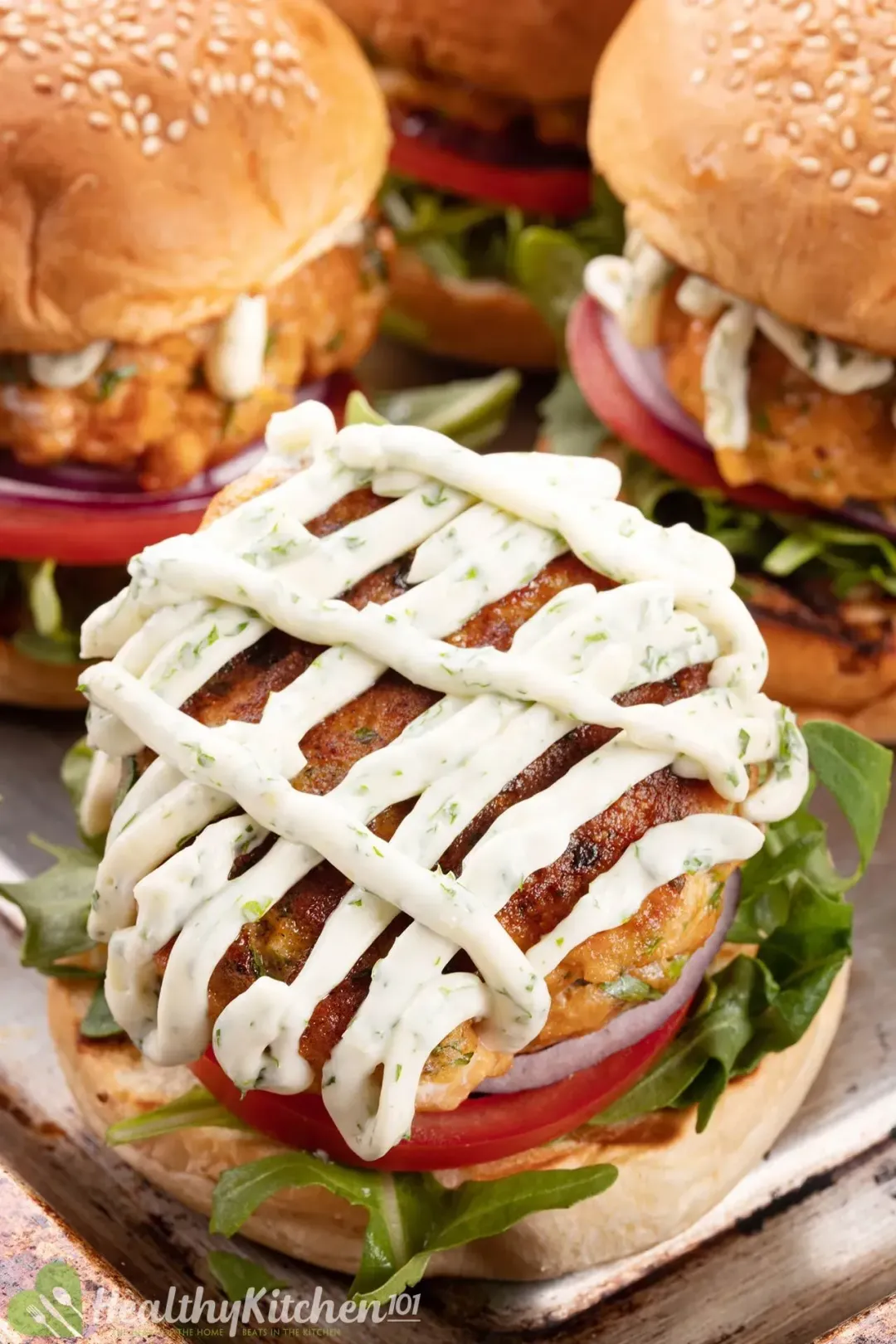 Salmon Breakfast Recipes
Let's start off a productive day with our protein-loaded salmon breakfast collections.
Ingredients
Directions
Choose a recipe that you like.
Gather the ingredients.
Follow the instructions to give you incredibly tasty salmon breakfast in less than 45 minutes!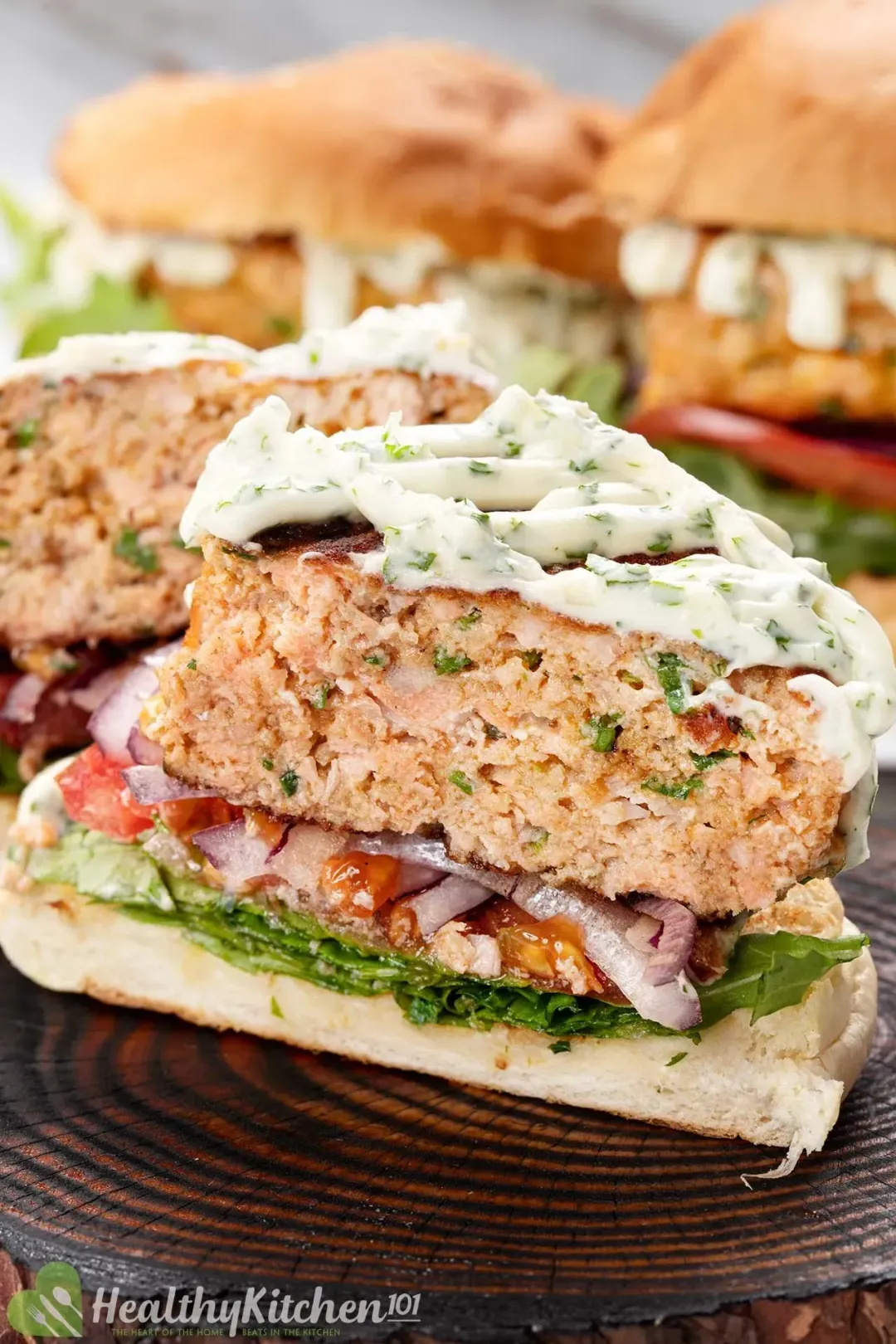 Previous Recipe
Salmon Burger Recipes
Salmon Burger Recipes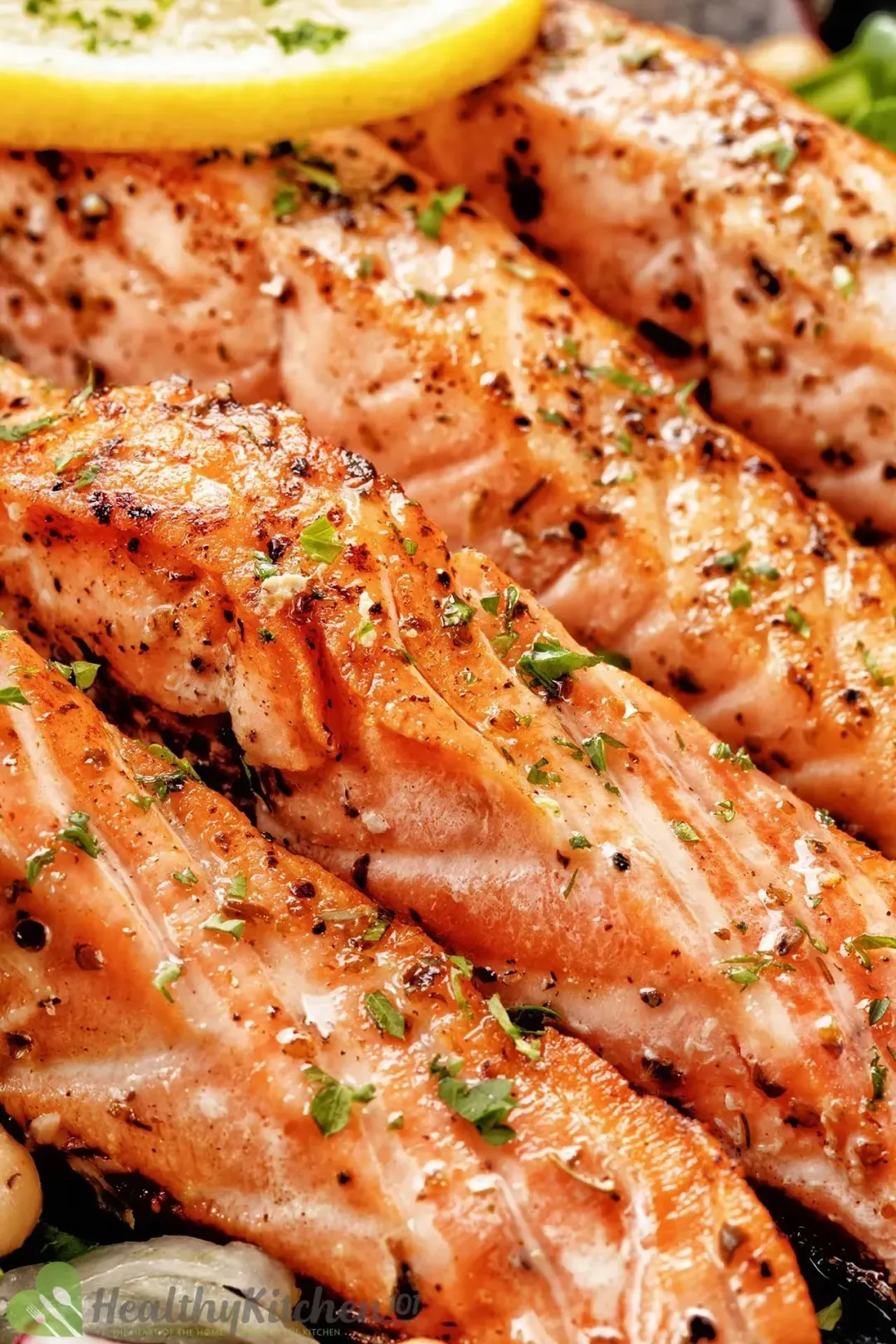 Next Recipe
Fried Salmon Recipes
Fried Salmon Recipes
Writer, Author
Luna Regina is an accomplished writer and author who dedicates her career to empowering home cooks and making cooking effortless for everyone. She is the founder of HealthyKitchen101.com and HealthyRecipes101.com, where she works with her team to develop easy, nutritious recipes and help aspiring cooks choose the right kitchen appliances.
Comments/ Reviews