For those who are caught up in the hustle and bustle of life but still long for some home-cooked shrimp dishes, our Instant Pot shrimp recipes are here to help. Whether it's breakfast, lunch, or dinner, your delectable meal will be ready in no time. From raw to juicy and tender, cooking shrimp has never been easier with the help of the Instant Pot. 
Instant Pot Shrimp – The Best Cooking Method
If you're wondering whether or not to get an Instant Pot, our advice is yes, you certainly should. Let us walk you through some of the reasons why you would adore this kitchen gadget: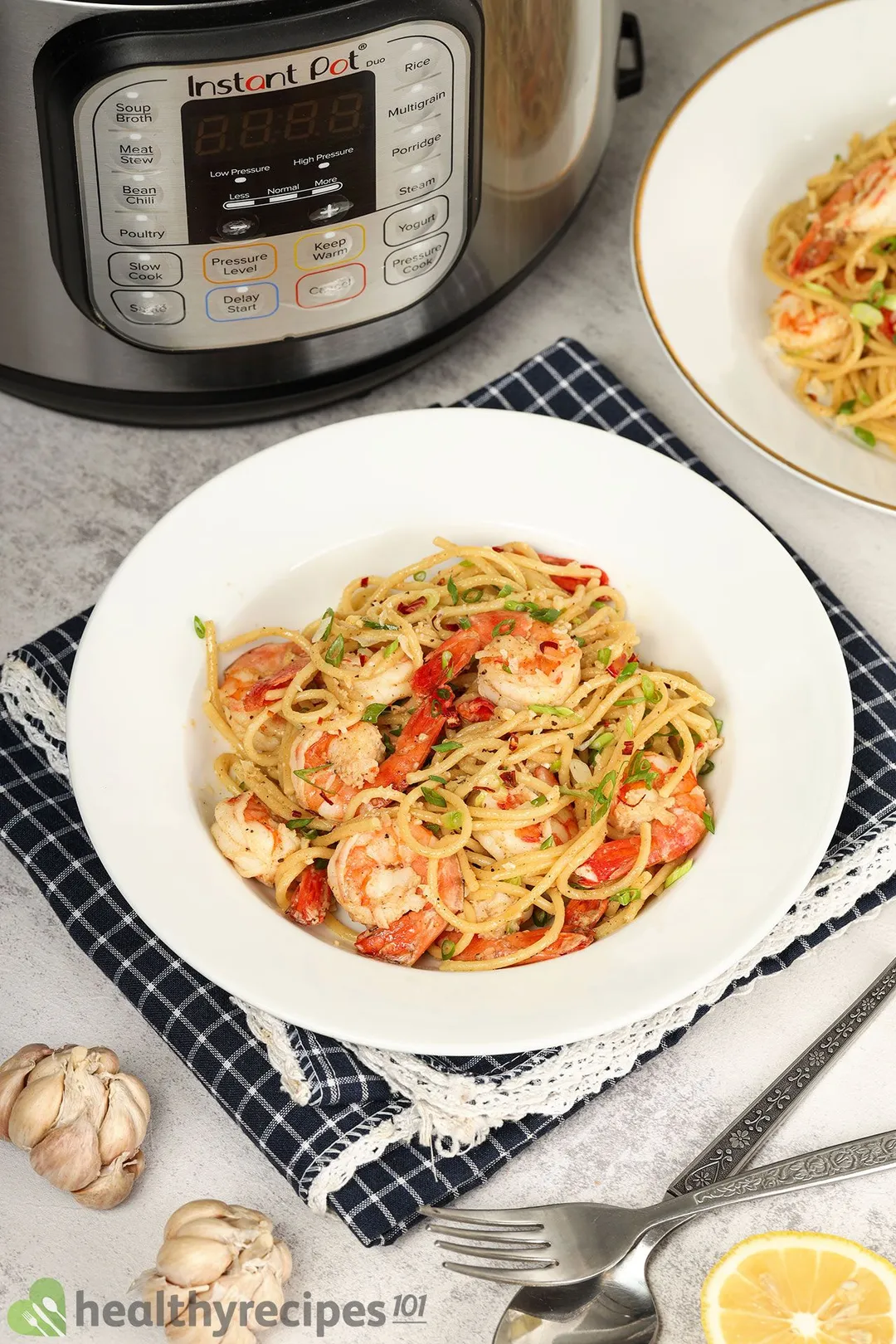 It's time-saving: Unlike other traditional methods, the Instant Pot uses a high-pressure environment to cook food, knocking off up to 2/3 of the cooking time. Plus, the majority of that time is hands-off, so if you have a big feast to prepare, you can let it do its job while you work on other dishes.
It's healthy: The Instant Pot calls for less added oil and mainly uses the steam from water to do the cooking. Also, in reducing the cooking time, this equipment helps retain more of the nutrients and vitamins present in your food.
It's user-friendly and convenient: It may seem intimidating with its many buttons and settings. However, with a quick read through the instructions and some practice, you'll be able to master it. Once you learn its functions, all you have to do is select the mode you want and press the start button. You will find all those options allow you to cook almost anything with ease. 
It's mess-free: With all the ingredients cooked in one pot, you don't have much cleanup to do. Also, the inner pot, accessories and lid of the Instant Pot are safe to wash by hand or in a dishwasher.
Best Instant Pot Shrimp Recipes
Are you ready to fill your hungry stomach with our top-notch Instant Pot shrimp recipes?
1 of 2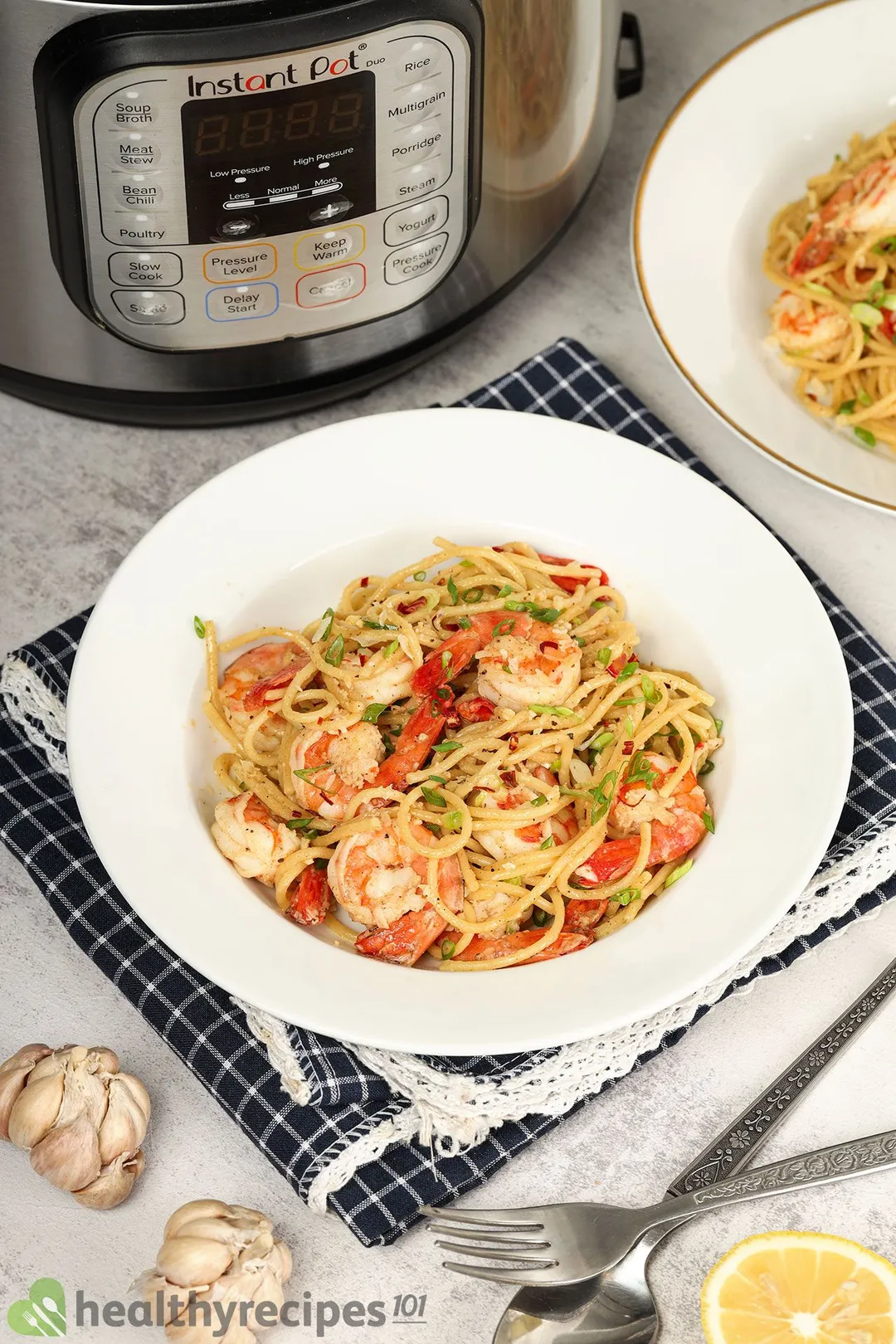 1 of 2
Instant Pot Shrimp Scampi Recipe
This one-pot meal is only 25 minutes away. Add the spaghetti, garlic seasoning, and shrimp one after another into the instant pot and leave it to do the rest.
Get the
recipe
.
2 of 2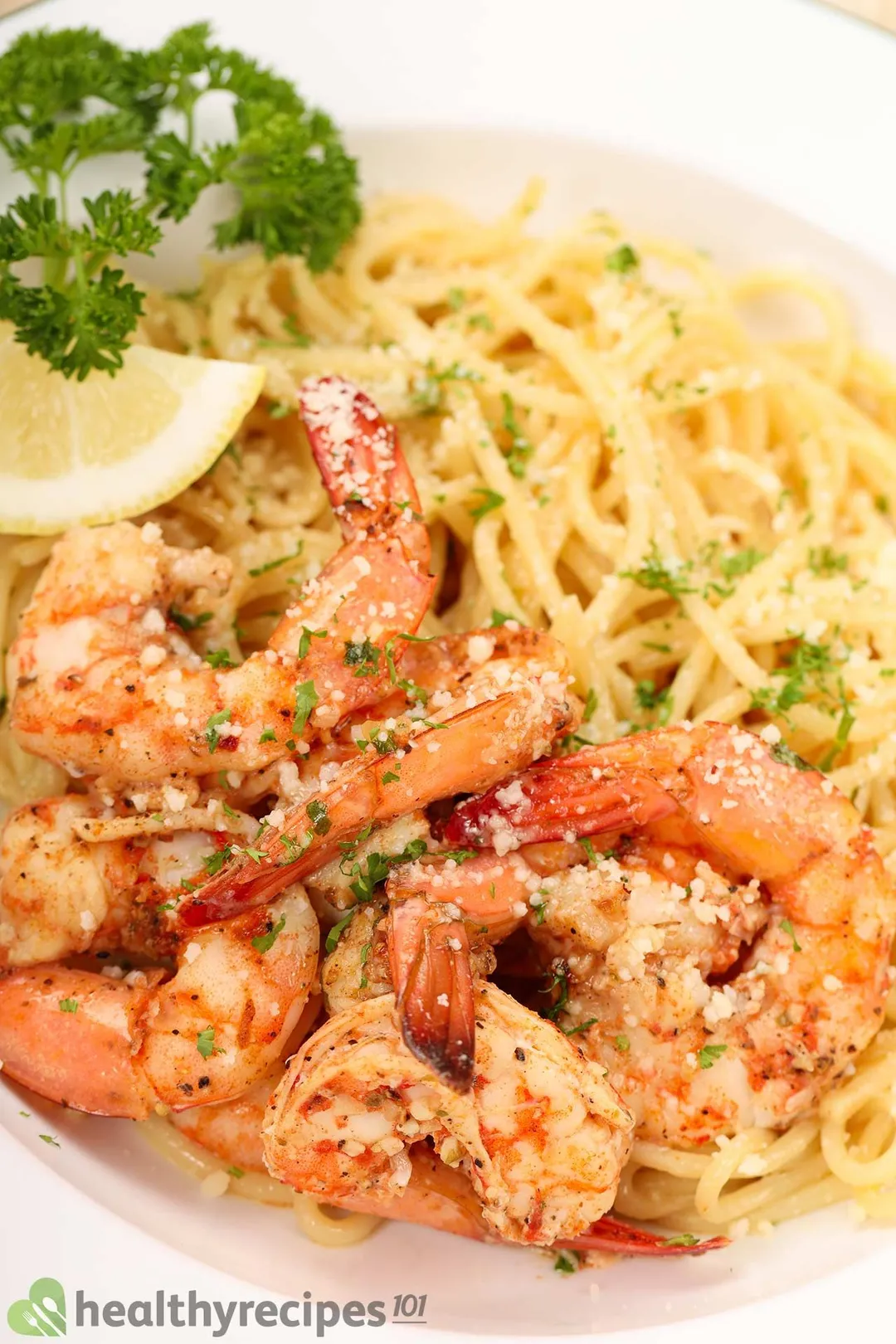 1 of 2
Instant Pot Shrimp Pasta Recipe
Long having held a place at the dinner table, this Instant Pot Shrimp reimagines classic garlic and butter flavors for a family-friendly version. The dish takes 25 minutes to prepare but rewards tenfolds in taste.
Get the
recipe
.
Different Ways to Cook Shrimp in The Instant Pot
With an Instant Pot on hand, you've gained access to endless cooking possibilities. Here are a few of the best options for shrimp:
Boil: You can either put everything in at once or in stages. If you're making shrimp soup and want to add some vegetables, simply stagger the time you put them in. Start by tossing the veggies in the pot, pour in the broth, cover with the lid and cook on low pressure for 5-7 minutes followed by a quick release. Next, add the shrimp, repeat the cooking process for 1 more minute and your soup will be ready to serve.
Steam: Pour a cup of water into the pot, arrange the steaming racks, place the shrimp on top, secure the lid and select the "steam" setting. The cooking time will vary depending on the size – jumbo shrimp take 3 minutes and small-sized shrimp take only 1 minute. When the steam is completely released, you'll have perfectly cooked shrimp for salads or Vietnamese-style spring rolls.
Sauté: After switching the "sauté" mode on, add a tablespoon of olive oil or unsalted butter to the pot. When it starts to sizzle, place your seasoned shrimp in. If you opt for medium-sized shrimp, cook each side for 2 minutes. You can extend or shorten the cooking time by 1-2 minutes based on the size of the shrimp. For the ultimate in caramelized edges, allow your pot to get as hot as it can before adding the shrimp to help induce the Maillard reaction.
Stew: Why not utilize the Instant Pot to make shrimp stews less troublesome and time-consuming? Select the "sauté" mode, then sauté some onion and garlic with your favorite seasonings before stirring in the stock, shrimp, and vegetables. Close the lid tightly and make sure it's sealed, select "manual" and set for low pressure with a time between 10-12 minutes depending on the recipe. Once done, release the steam and your stew will be completed.
Can You Cook Frozen Shrimp in The Instant Pot?
Yes, you can.
Unless you're living near the coast with fresh seafood always available, we recommend you go with frozen shrimp at the grocery store. The Instant Pot works excellently at defrosting shrimp for soups or stews. Remember to add 1-2 more minutes to your timer to account for starting frozen.
However, if you want well-marinated shrimp, we suggest letting it thaw before cooking, as softer shrimp absorb the seasoning better.
How to Thaw Frozen Shrimp
The best seafood defrosting technique recommended by the USDA is refrigerator thawing. You should allow your frozen shrimp to rest in the fridge for at least 8 hours, if not overnight, before cooking.
If you're in a rush, you can place the frozen shrimp in an airtight bag, and submerge it in a bowl of cold water. On average, one pound of shrimp takes 30 minutes to thaw completely.
Tips for Cooking Shrimp in The Instant Pot
Here are our top three tips for a mess-free kitchen and finger-licking-good shrimp when cooking with an Instant Pot:
Switch to low-pressure mode to prevent your shrimp from overcooking.
When making shrimp soups and stews, use the natural release method to lower the risk of hot liquid shooting out from the valve.
For sautéed and steamed shrimp, opt for the quick-release technique to stop the cooking immediately.
For those who hold shrimp dear to their heart, we hope our collection of Instant Pot shrimp recipes brings you joy. Pick out whatever you fancy to try for breakfast, lunch, or dinner, and share your experience with us.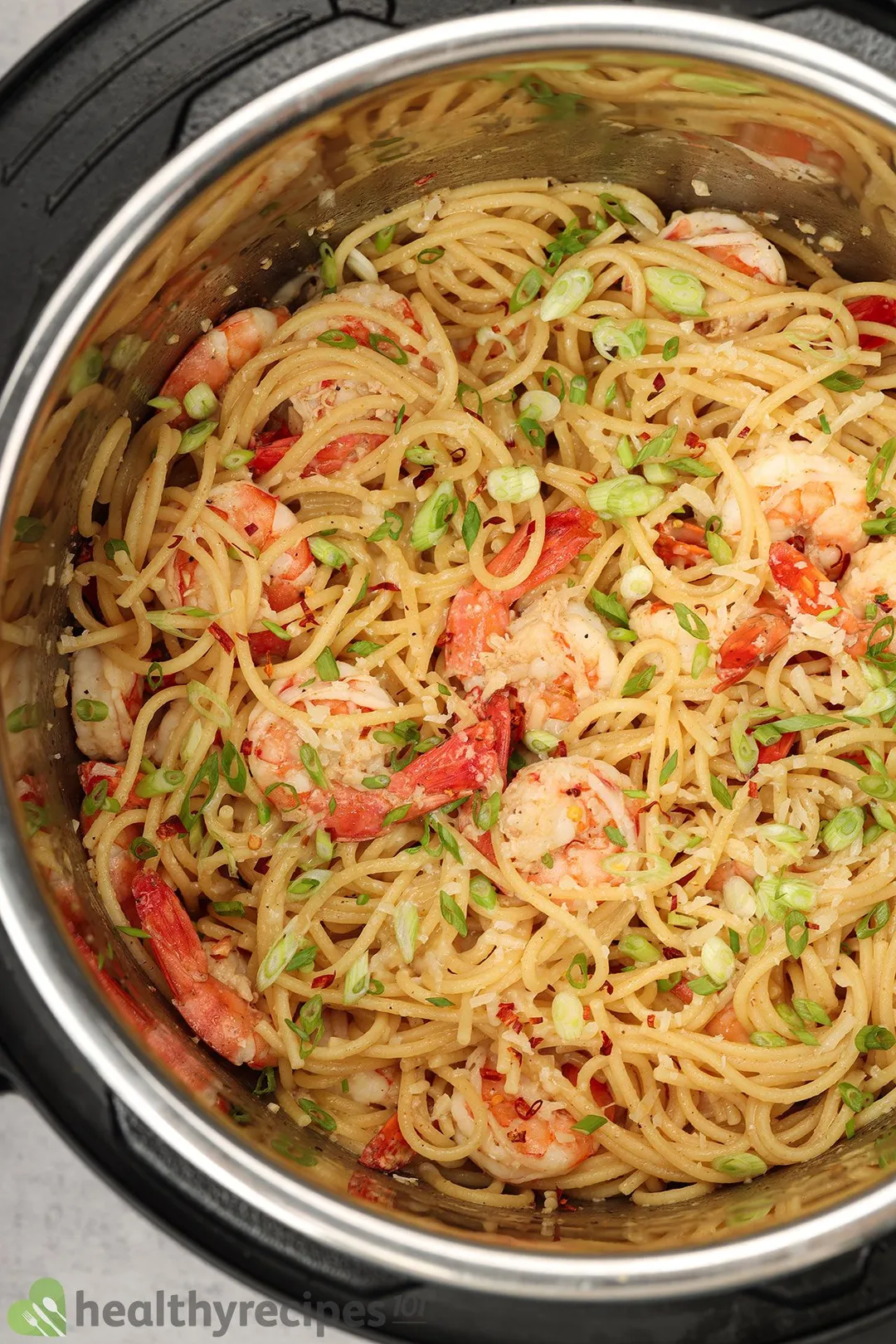 Instant Pot Shrimp Recipes
Our collection of Instant Pot shrimp recipes promises less mess, less stress, and a ten out of ten dining experience.
Ingredients
Directions
Pick your favorite recipe.
Gather the ingredients.
Follow the instructions to give you incredibly tasty Instant Pot shrimp dishes ready in less than an hour!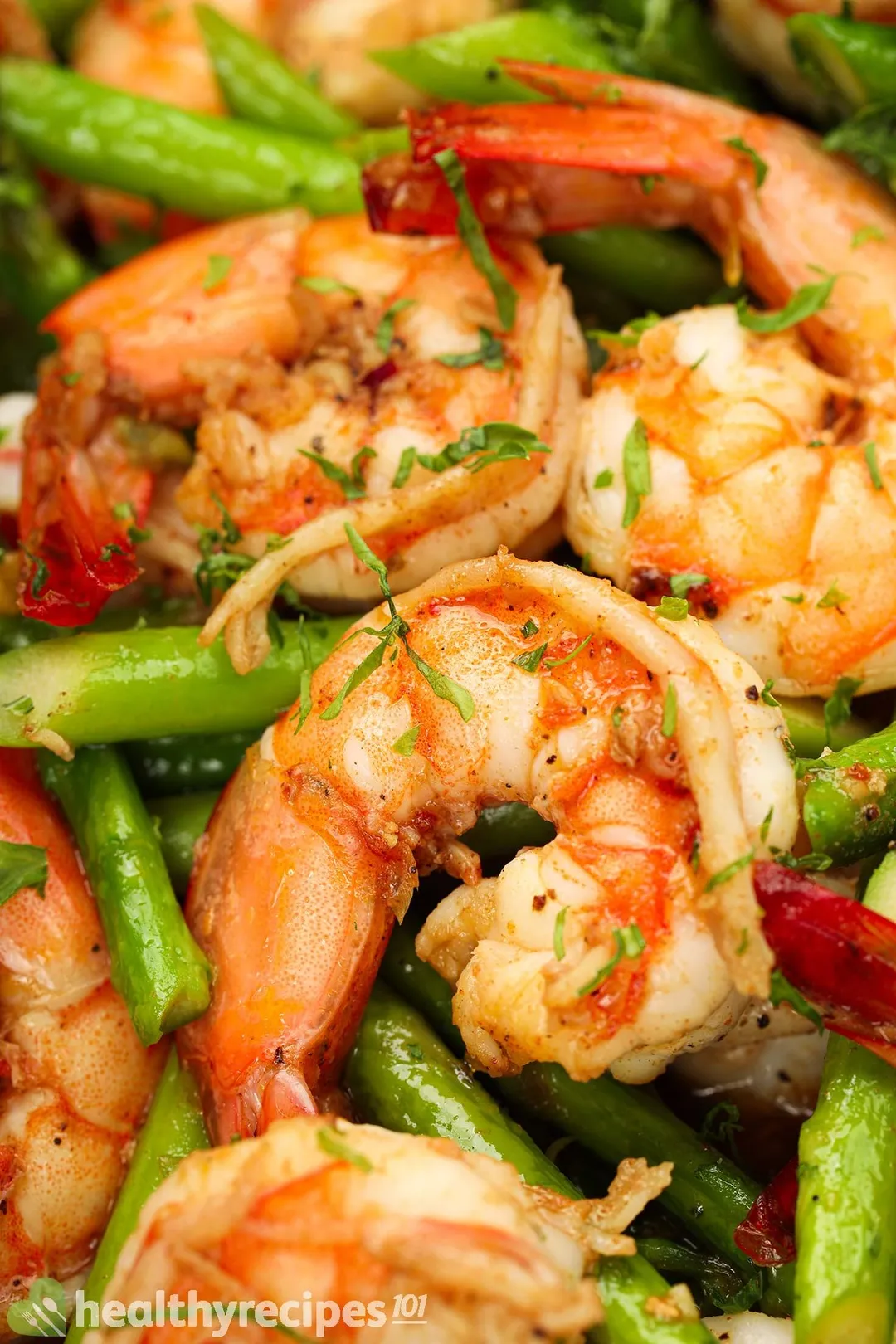 Previous Recipe
Sautéed Shrimp Recipes
Sautéed Shrimp Recipes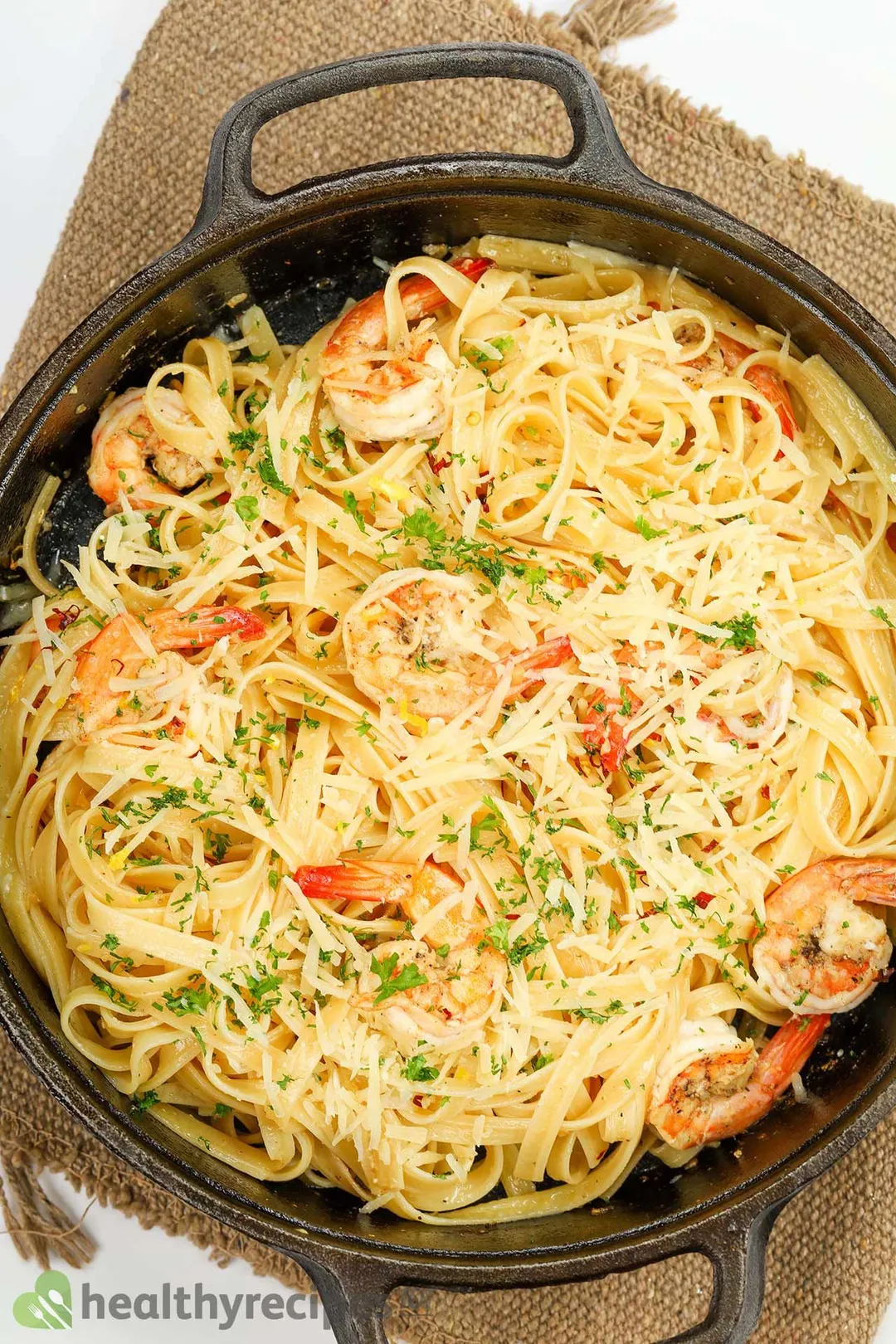 Next Recipe
Shrimp Recipes for Dinner
Shrimp Recipes for Dinner
Writer, Author
Luna Regina is an accomplished writer and author who dedicates her career to empowering home cooks and making cooking effortless for everyone. She is the founder of HealthyKitchen101.com and HealthyRecipes101.com, where she works with her team to develop easy, nutritious recipes and help aspiring cooks choose the right kitchen appliances.
Comments/ Reviews