Summertime calls for friends and family gatherings, and we know that preparing meals for a big crowd is never easy. Our shrimp boil recipes make things simple to help you cook an enjoyable feast for any occasion. 
With some basic ingredients and minimal prep work, you can whip up a hearty meal with fresh, juicy plump shrimp.
Best Shrimp Boil Recipes
Here are our suggestions for a wholesome, flavorful meal. Pick your favorite recipe to whip up a delicious shrimp boil!
1 of 1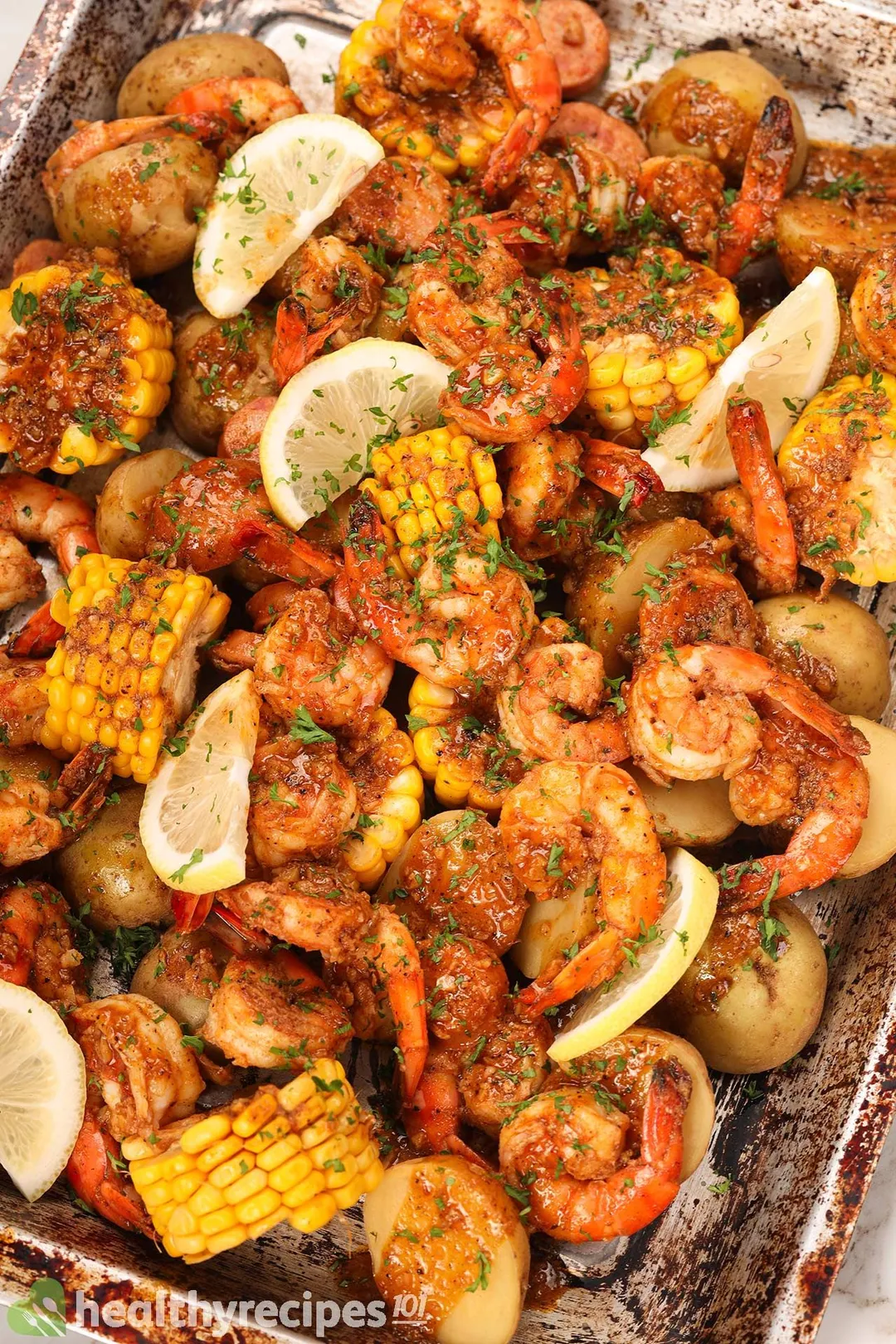 1 of 1
Shrimp Boil with Potatoes and Corn Recipe
This dish is so delicious and satisfying it's almost unfair to have it so far down on this list. It carries corn and potatoes right to the top with a zealous fennel, bay, and mustard spice bag. An aromatic pastime for purposeful gatherings!
Get the
recipe
.
Armed with some easy, quick-to-make recipes, you can prepare a delightful feast.
What Is a Shrimp Boil?
As the name suggests, this is a type of seafood boil with shrimp as the main star.
Traditionally, a shrimp boil is an outdoor dish in the coastal regions of Georgia and South Carolina, USA. This classic Southern one-pot also goes by different names, such as Frogmore stew or Lowcountry boil.
What makes this dish unique is the addition of sweet corn, tender potatoes, smoked sausages and, if preferred, more seafood and veggies of your choice.
All these ingredients are cooked in a single pot filled with a flavorful broth that's been seasoned with aromatics.
When ready, the shrimp boil is typically served on a big tray or on newspaper-covered tables for convenience and easy clean-up.
The entire process of making a shrimp boil is a breeze: get your ingredients ready, toss them into the pot, one at a time, and serve when done.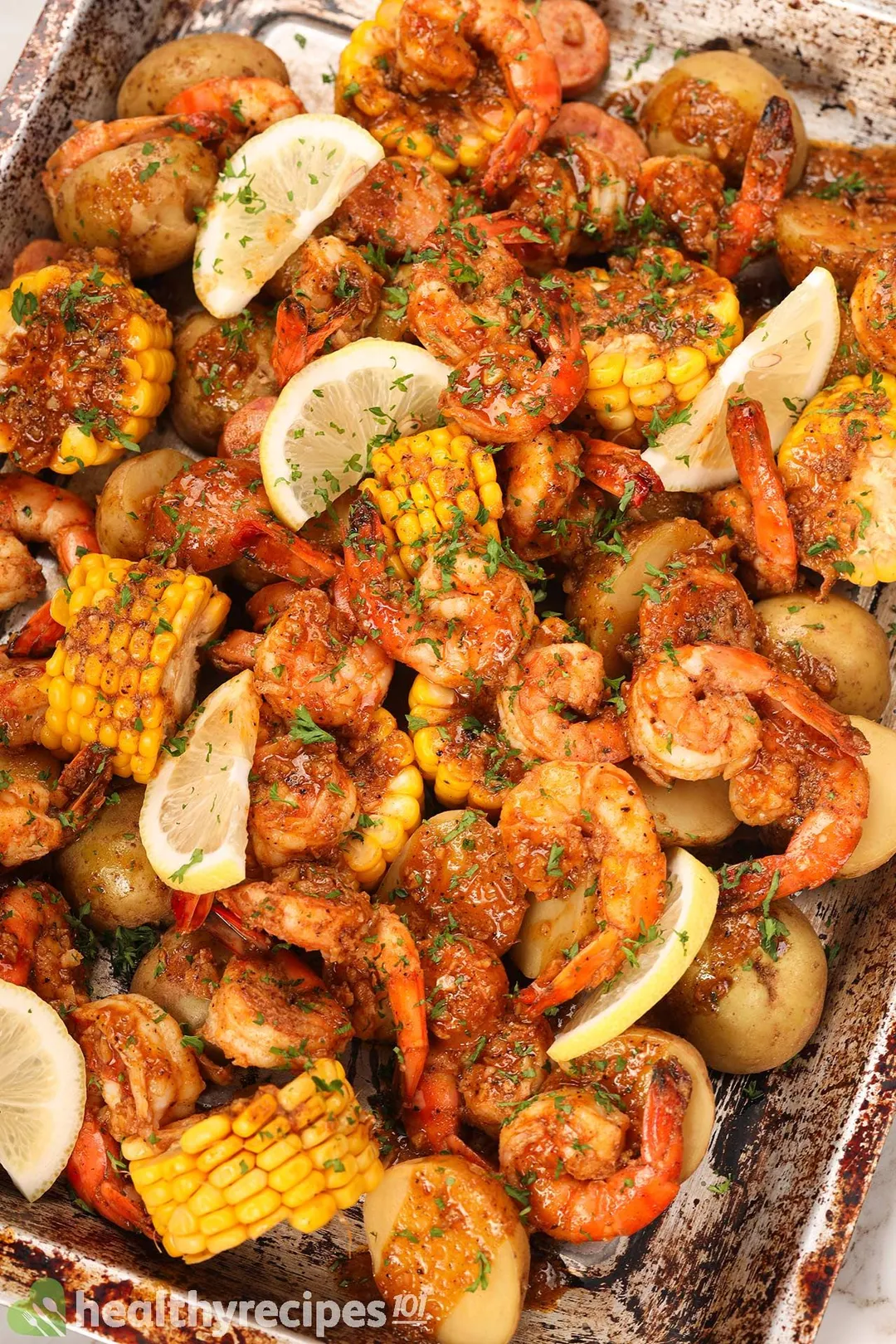 How to Season Your Shrimp Boil 
While the use of fresh ingredients is essential for this dish,  a well-seasoned broth is equally important to make a delectable shrimp boil.
For the broth, herbs and spices are used generously to bring out an appetizing aroma and enhance the overall flavor. Some commonly used ingredients include bay leaves, cinnamon, cloves, paprika, fresh onions, lemon, fennel seeds, and mustard seeds.
A handy tip: Put all the herbs and spices into a spice bag and place it in the boiling pot. Remove after you finish cooking. This ensures the broth is infused with all the flavors and aroma, leaving behind cloves, cinnamon and the other rough bits that are not palatable.
This tip is for those of you who love to taste and adjust the broth to their liking. If you prefer the store-bought ready-made mix for convenience, you can go with seafood boil spice blends or Old-bay seasonings.
Should You Boil Shrimp With the Shell On?
It's a matter of personal preference, but most people prefer shrimp to be peeled.
This is because the shrimp's shell can be tough to eat. Plus, leaving the shell on will make it harder for the shrimp to absorb the flavors from the seasoned broth, while shell-off shrimp will be more flavorful.
Another tip to remember is that you don't need to peel the entire shell off; leave the tail on for an appealing presentation so that the shrimp look more appetizing when served.
Variations and Add-ins
With a shrimp boil, feel free to experiment with different add-in ingredients to make a favorite version of your own.
Usually, smoked sausages are added into the Lowcountry boil, along with sweet corn and baby potatoes.
You can also add other types of seafood to give your boil a refreshing feel, such as crabs, clams, scallops, and squids.
And if you are a veggie lover, you may want to try some vegetables that go well in a shrimp boil, such as bell peppers, brussels sprouts, radish, and asparagus.
What to Serve with Shrimp Boil
Any kind of summer salad with a light and vibrant taste would pair beautifully with a seafood boil. Fresh and fruity salads are an excellent choice, such as Greek chicken salad and watermelon salad.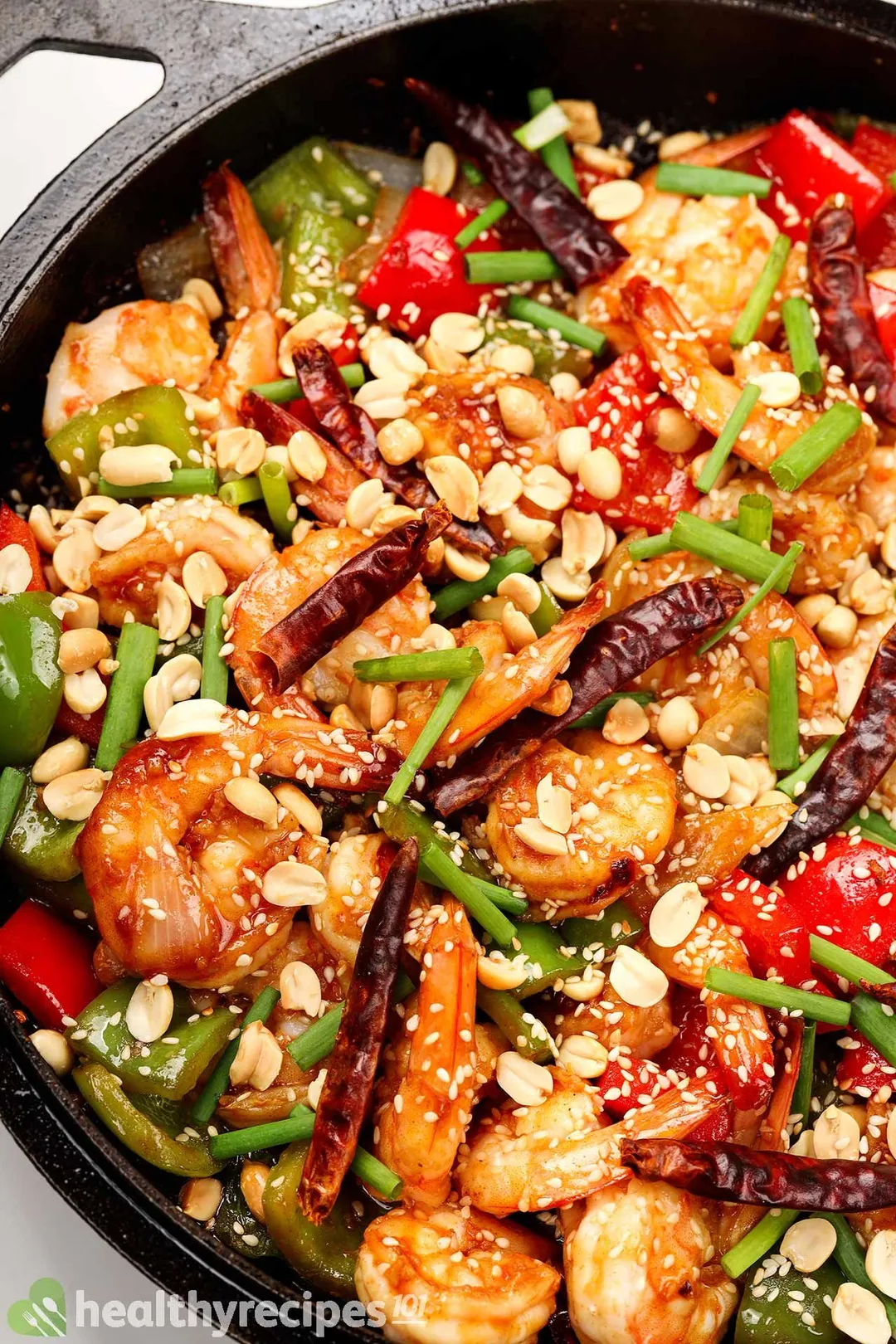 Previous Recipe
Chinese Shrimp Recipes
Chinese Shrimp Recipes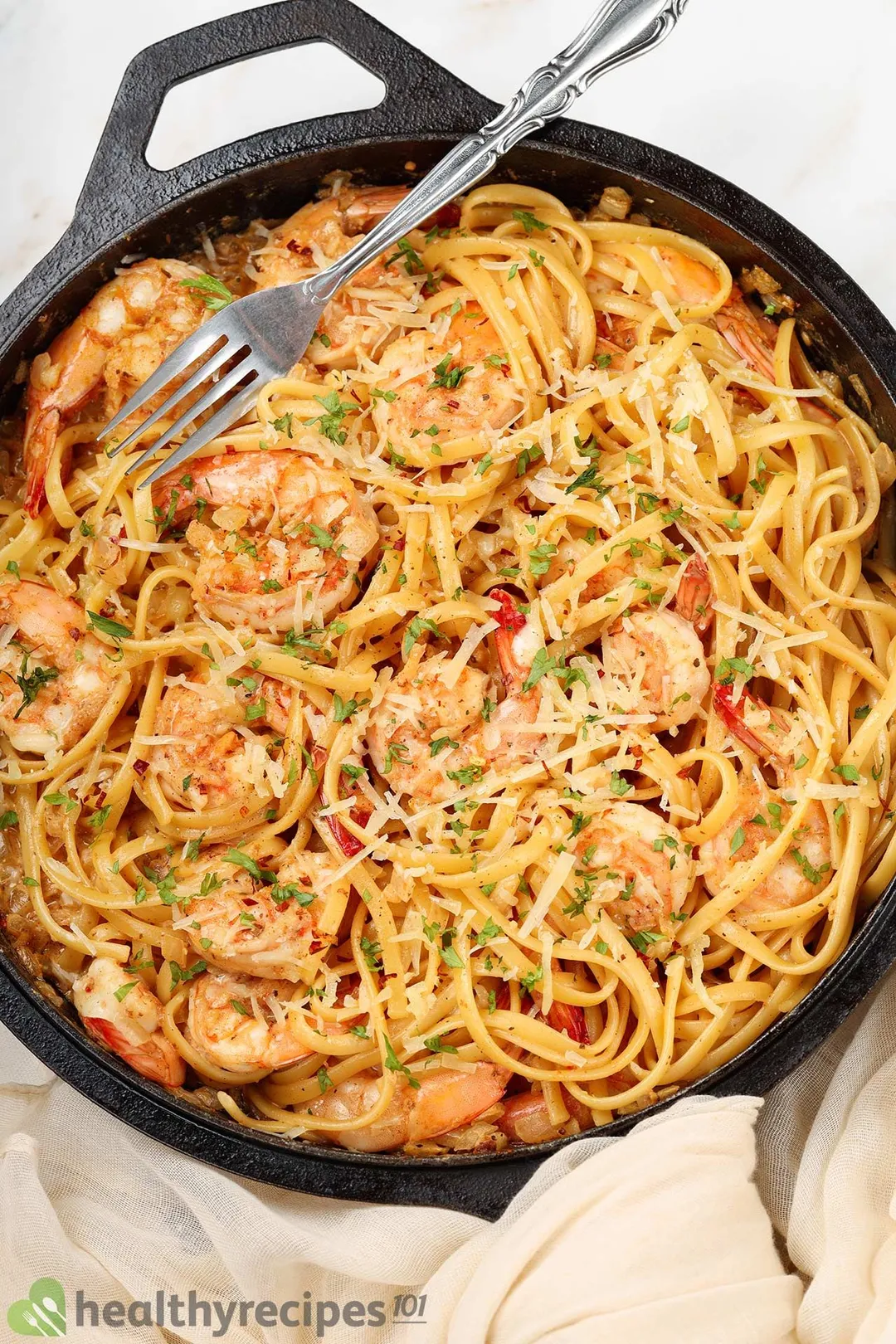 Next Recipe
Creamy Shrimp Pasta Recipes
Creamy Shrimp Pasta Recipes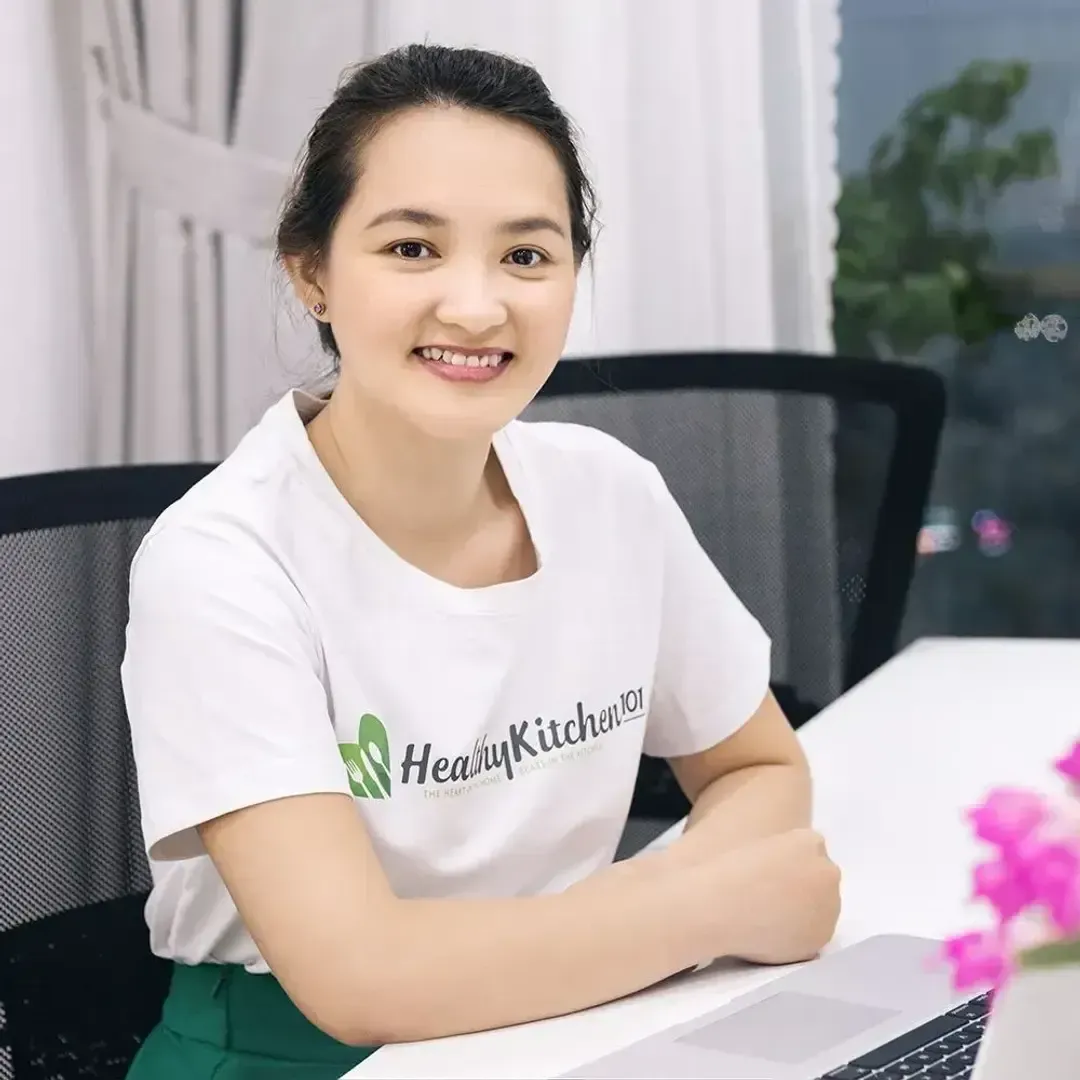 Writer, Author
Luna Regina is an accomplished writer and author who dedicates her career to empowering home cooks and making cooking effortless for everyone. She is the founder of HealthyKitchen101.com and HealthyRecipes101.com, where she works with her team to develop easy, nutritious recipes and help aspiring cooks choose the right kitchen appliances.
Comments/ Reviews