Craving for delicious shrimp pasta with a luscious cream sauce?
You have come to the right place! We have rounded up some mouthwatering creamy shrimp pasta recipes for you.
What Kind of Cream Is Used for Shrimp Pasta?
As the name suggests, the sauce for shrimp pasta must be of a creamy texture. So what kind of cream should we use here?
Our recommendation is to use heavy cream, also called heavy whipping cream. Thanks to its high fat content, heavy cream has a thicker and creamier consistency than other types of cream. This is exactly what our dish calls for.
What happens if you don't have heavy cream, or if you want to make your dish lighter?
We have the answers for you. Check out these substitutes.
Substitute for Heavy Cream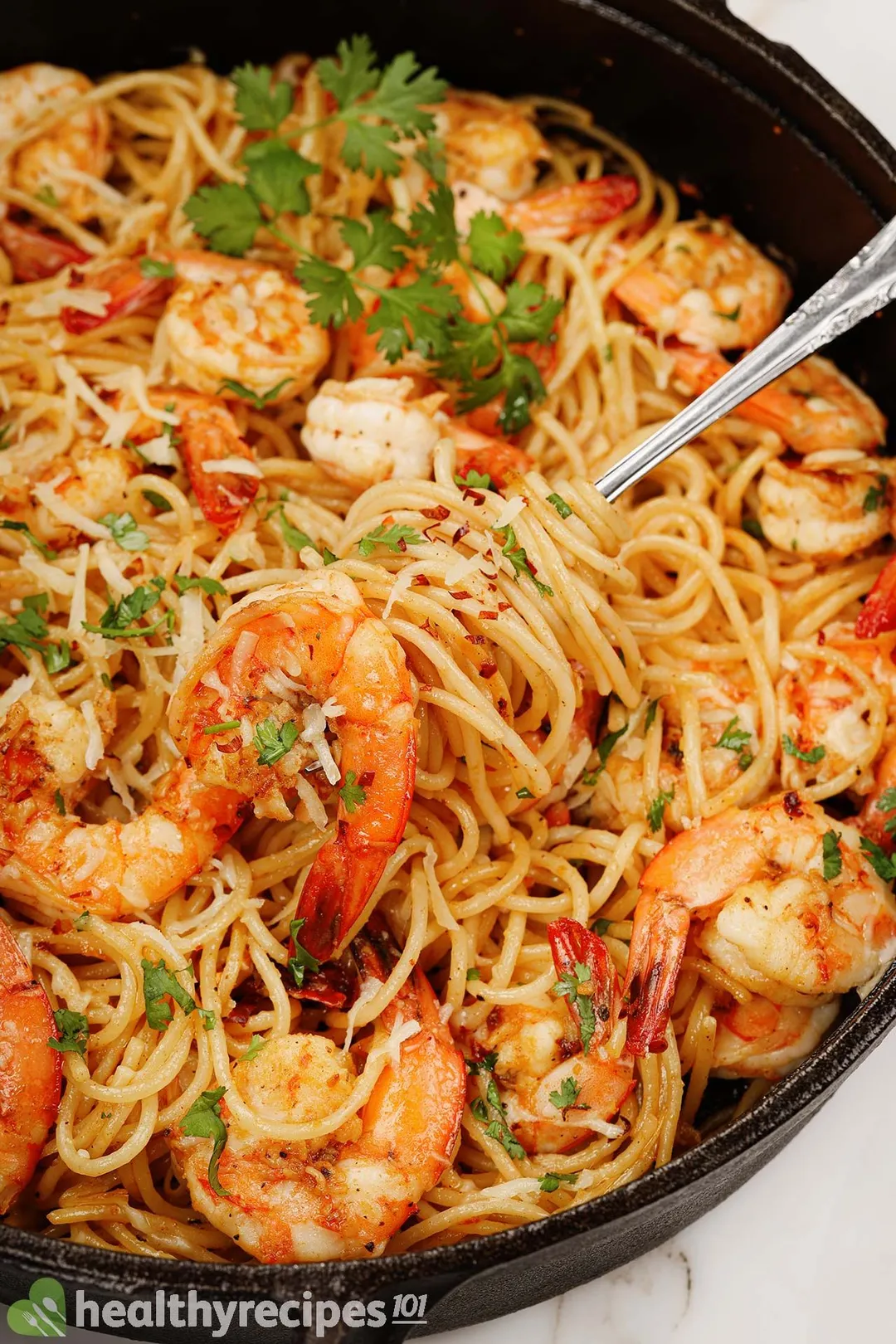 You can easily find half and half milk at the co-ops or grocery stores. It's simply a blend of whole milk and light cream in equal parts.
For making pasta sauce, it's best to go with full-fat half and half to get the desired creaminess. For health-conscious folks, it is a great option because the fat content is already much lower than heavy cream.
Avoid non-fat half and half because the taste and texture of our sauce will not be as great.
With more than half of its water removed, evaporated milk is a concentrated version of regular milk, and is both tasty and nutritious.
It is different from condensed milk in that there is no added sugar; hence, it's a much healthier option.
Because of its dense consistency, evaporated milk is often used instead of cream. It is also less rich and lower in calories than its heavy cream counterpart.
Remember to choose the kind that is made from whole milk for the best results.
This variation is for those who want their pasta sauce to be rich and creamy but don't have heavy cream at hand while preparing the sauce.
Simply stir milk with cream cheese, simmer on low heat until thickened, add the pasta, and watch the delish magic unfold.
If you don't have heavy cream, half and half, evaporated milk, or cream cheese blended with milk, you can add milk to cornstarch and use it as a substitute.
The combination has the taste of milk and its thick consistency is pretty similar to cream. 
However, this option is not as great as the others, and should be used as a last resort for preparing the sauce.
Best Creamy Shrimp Pasta Recipes
Check out these recipes and make a delicious plate of creamy shrimp pasta for your next hearty meal.
Pick your favourite from our recommendations and get going!
Types of Creamy Sauce for Shrimp Pasta
Now that we have listed the types of creams used to prepare the sauce, let's talk about the different variations of creamy sauce for our shrimp pasta. Here are the three most popular ways to make a delicious creamy sauce for your hearty shrimp pasta:
Alfredo sauce is a silky creamy white sauce, traditionally made from butter and Parmesan cheese. This elegant Alfredo sauce is an all-time favorite for making creamy shrimp pasta. You can make it rich and deliciously decadent by including heavy cream.
Any cuisine with a touch of garlic tastes fantastic. Garlic cream sauce is no exception.
The combination of roasted garlic, butter, cheese, and aromatics makes the sauce extra rich, creamy, and delicious. Garlic cream sauce is a great match for your shrimp pasta.
If you love to add a little heat to your creamy shrimp pasta, whip up this Cajun cream sauce! You can make your own Cajun seasoning or use a store-bought jar for convenience.
The heat and savory flavors derived from the Cajun spice blend combine with heavy cream and Parmesan cheese to make a luscious sauce with a pungent kick.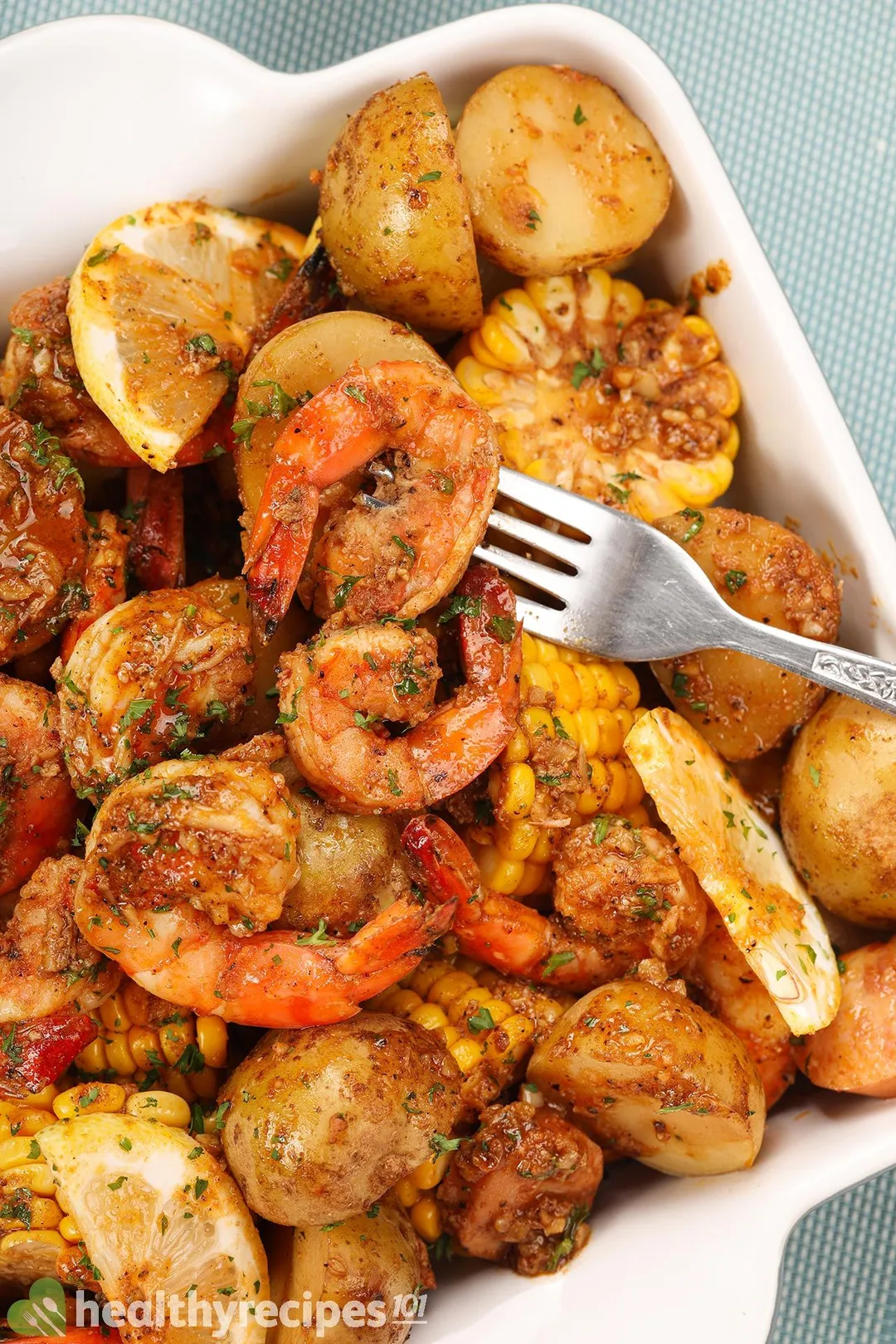 Previous Recipe
Shrimp Boil Recipes
Shrimp Boil Recipes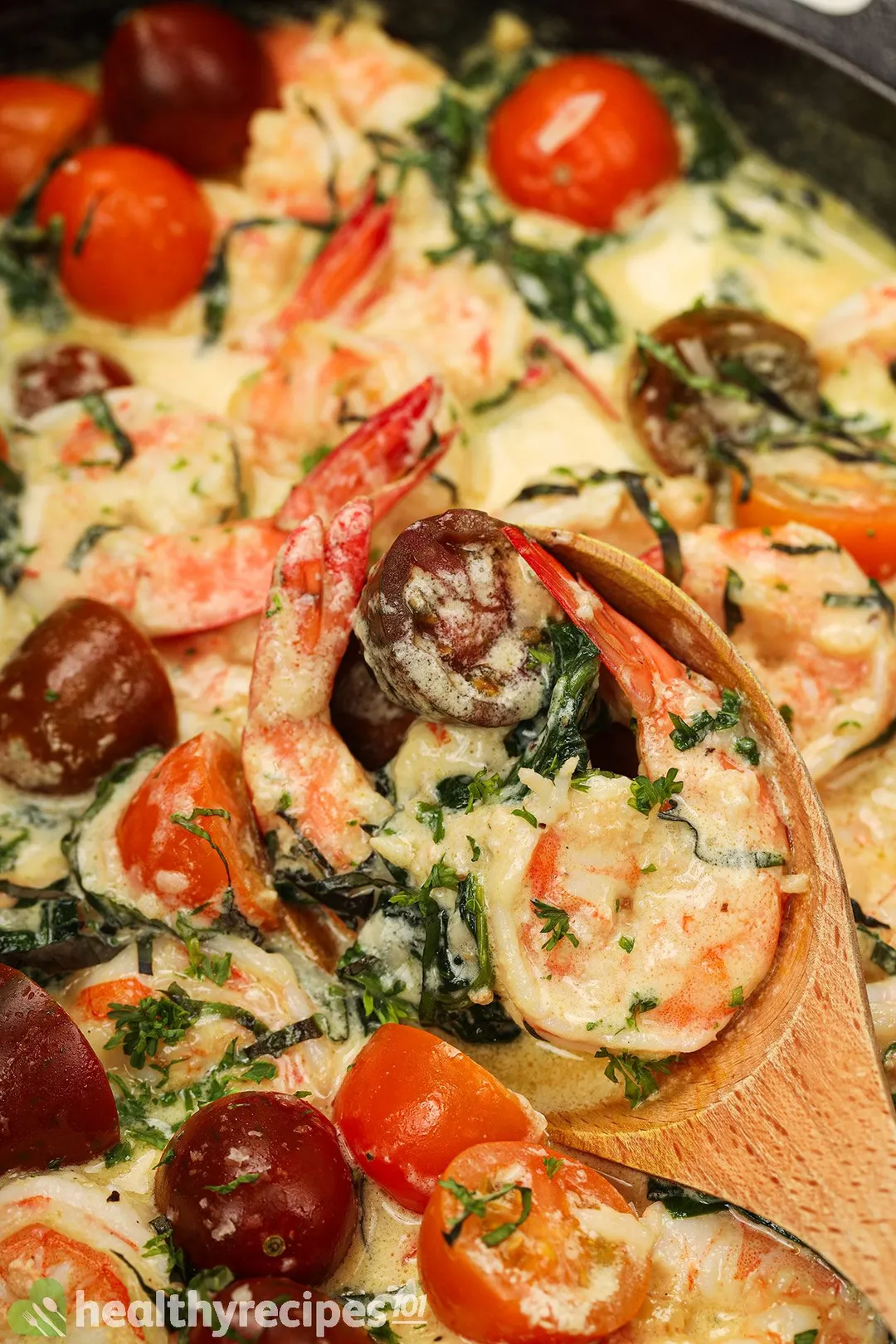 Next Recipe
Italian Shrimp Recipes
Italian Shrimp Recipes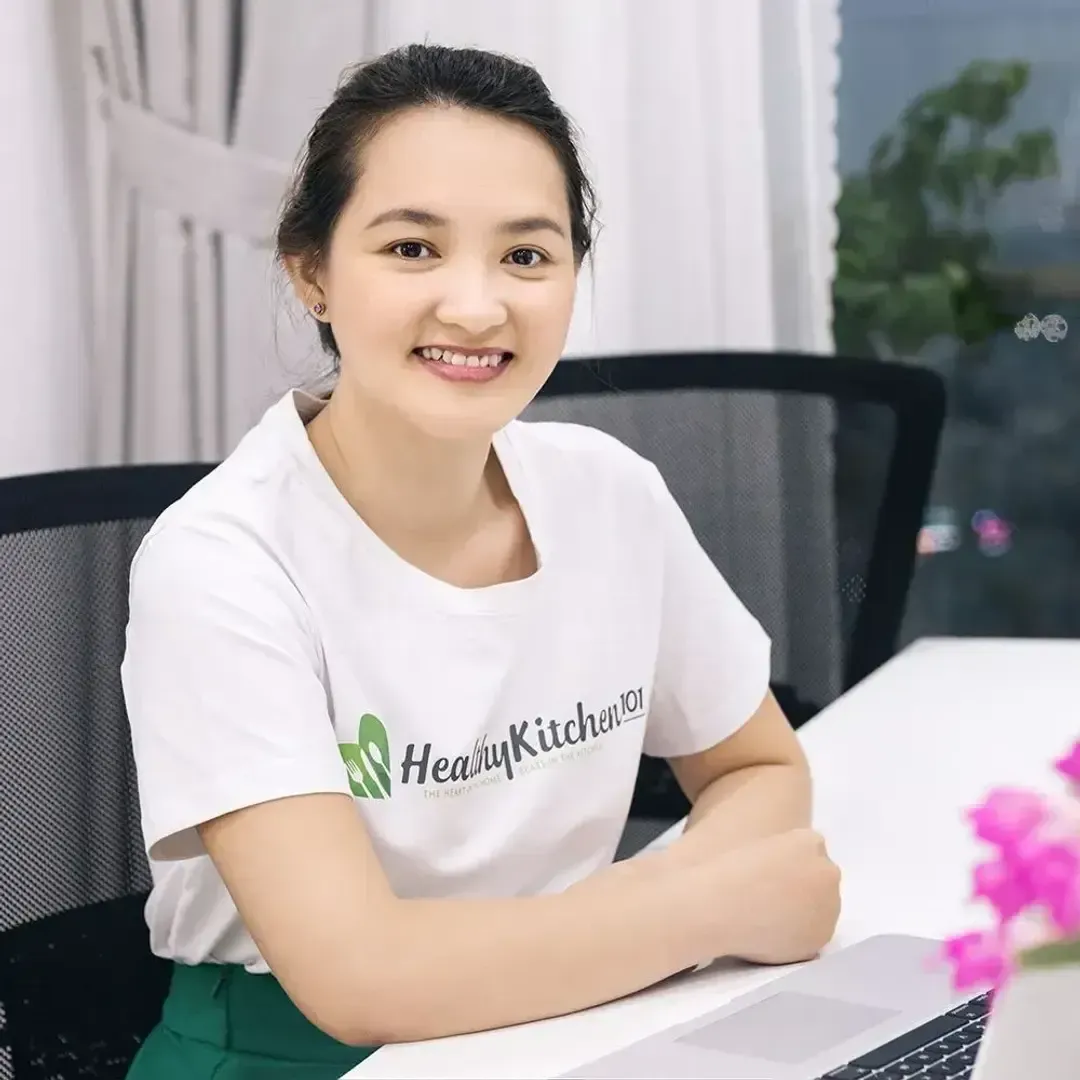 Writer, Author
Luna Regina is an accomplished writer and author who dedicates her career to empowering home cooks and making cooking effortless for everyone. She is the founder of HealthyKitchen101.com and HealthyRecipes101.com, where she works with her team to develop easy, nutritious recipes and help aspiring cooks choose the right kitchen appliances.
Comments/ Reviews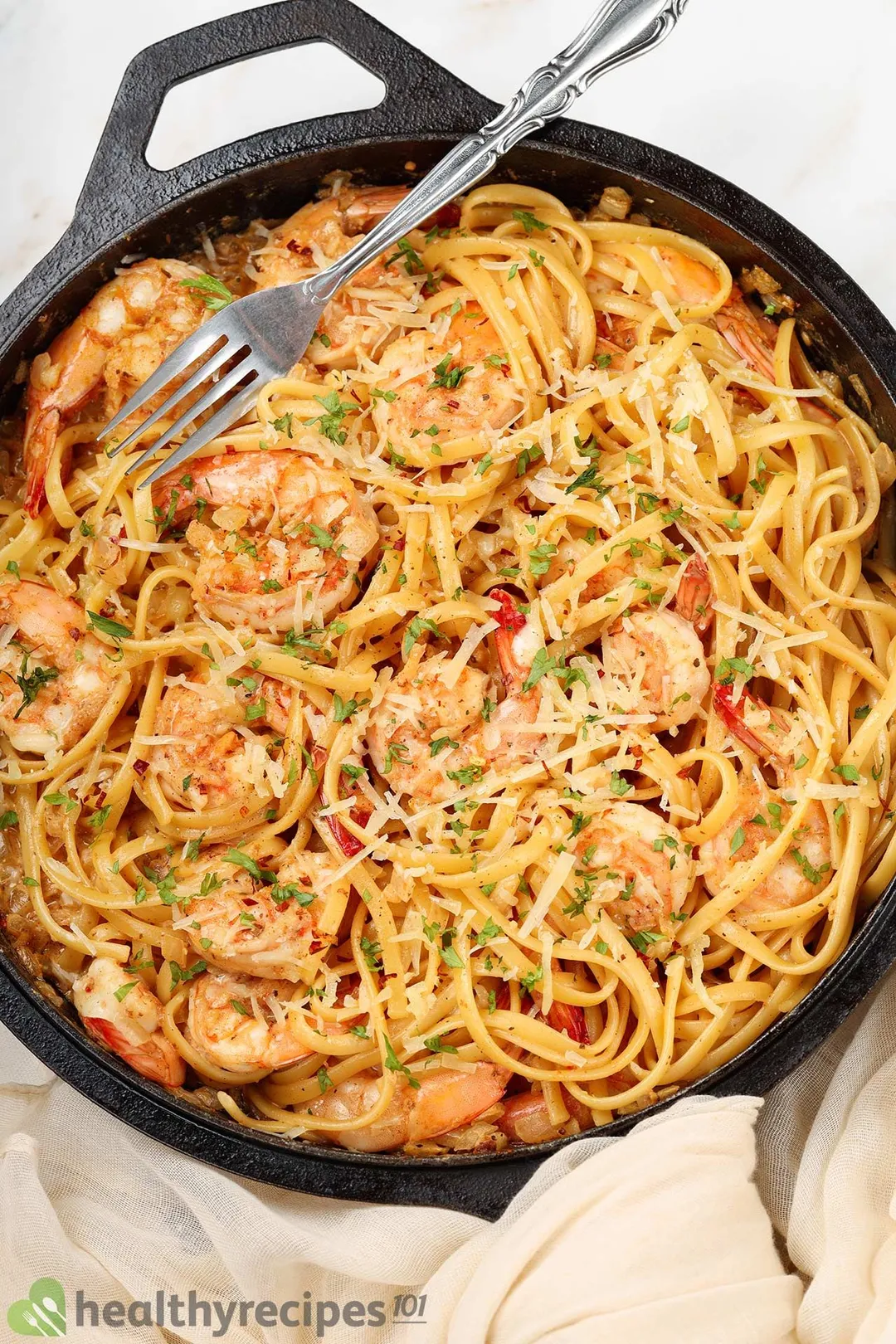 Igor Soloydenko

May 18, 2023 at 8:13 AM

This roundup of creamy shrimp pasta recipes is a seafood lover's dream! From classic Alfredo to spicy Cajun, there's a recipe for every taste bud. These dishes are easy to make and perfect for a cozy night in or a special occasion.