Today's sweetened lime juice recipe makes a nourishing and refreshing drink. It's also easy to put together with just a few simple ingredients.
Is Lime Juice Healthy?
Lime is famous for its distinctive zesty flavor and makes an appealing garnish for your dishes. This citrus fruit juice offers many health benefits since it is loaded with vitamin C, antioxidants, and other nutrients.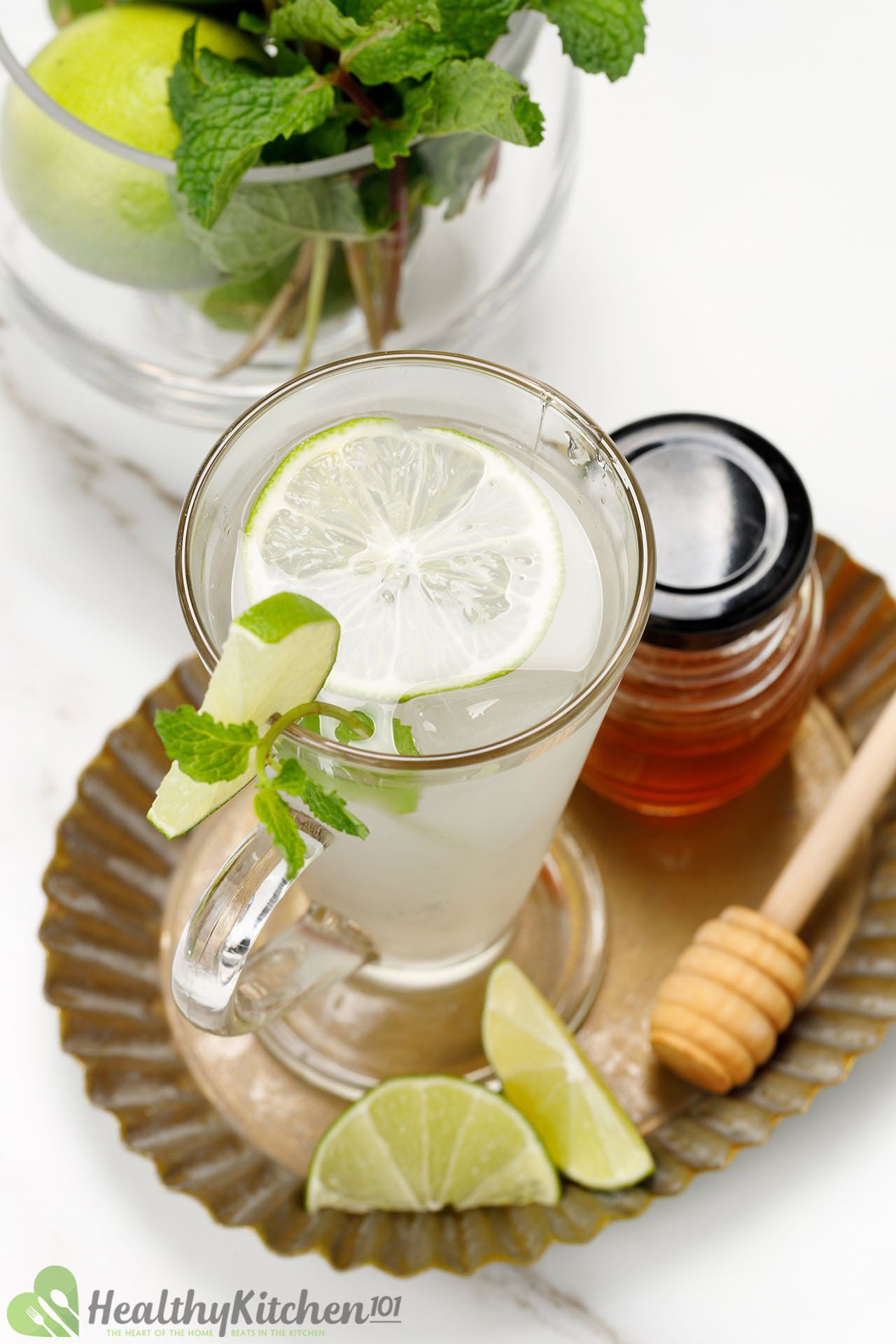 Here's a list of some of the most impressive health benefits of this popular citrus fruit.
Digestive Support: The acidity in lime helps the saliva break down the food so that you can digest it more easily. Plus, the flavonoids in lime support the digestive system and bowel activity.
A glass of water with lime on an empty stomach in the morning is a pleasant kick-start to your digestive system and energy. Or drink a glass of warm water with lime 30 minutes before main meals to help warm up your stomach and aid digestion.
Heart Health Regulation: Lime is a powerhouse of antioxidants, magnesium, and potassium. All of those elements benefit your arteries and circulatory systems.
In other words, lime juice supports the movement of blood from the heart to other organs and helps keep the heart functioning properly.
Immune System Booster: A lime with a 2-inch diameter provides 19.5 mg vitamin C (20-25% of your recommended daily intake). It's also packed with an abundance of vitamin A, E, K, calcium, and phosphorus.
Vitamin C and other nutrients in lime play an essential role in body growth and repair as well as aiding the immune system and cell protection from free radicals.
If you want to enjoy the health benefits of lime juice, check out our fresh lime juice and top 10 lime juice recipes. They are tasty and easy to add to your daily diet.
Is Lime Juice Acidic?
Yes, lime juice is high in citric acid. The pH of lime juice falls somewhere between 2 and 3, making it 10,000-100,000 times more acidic than pure water.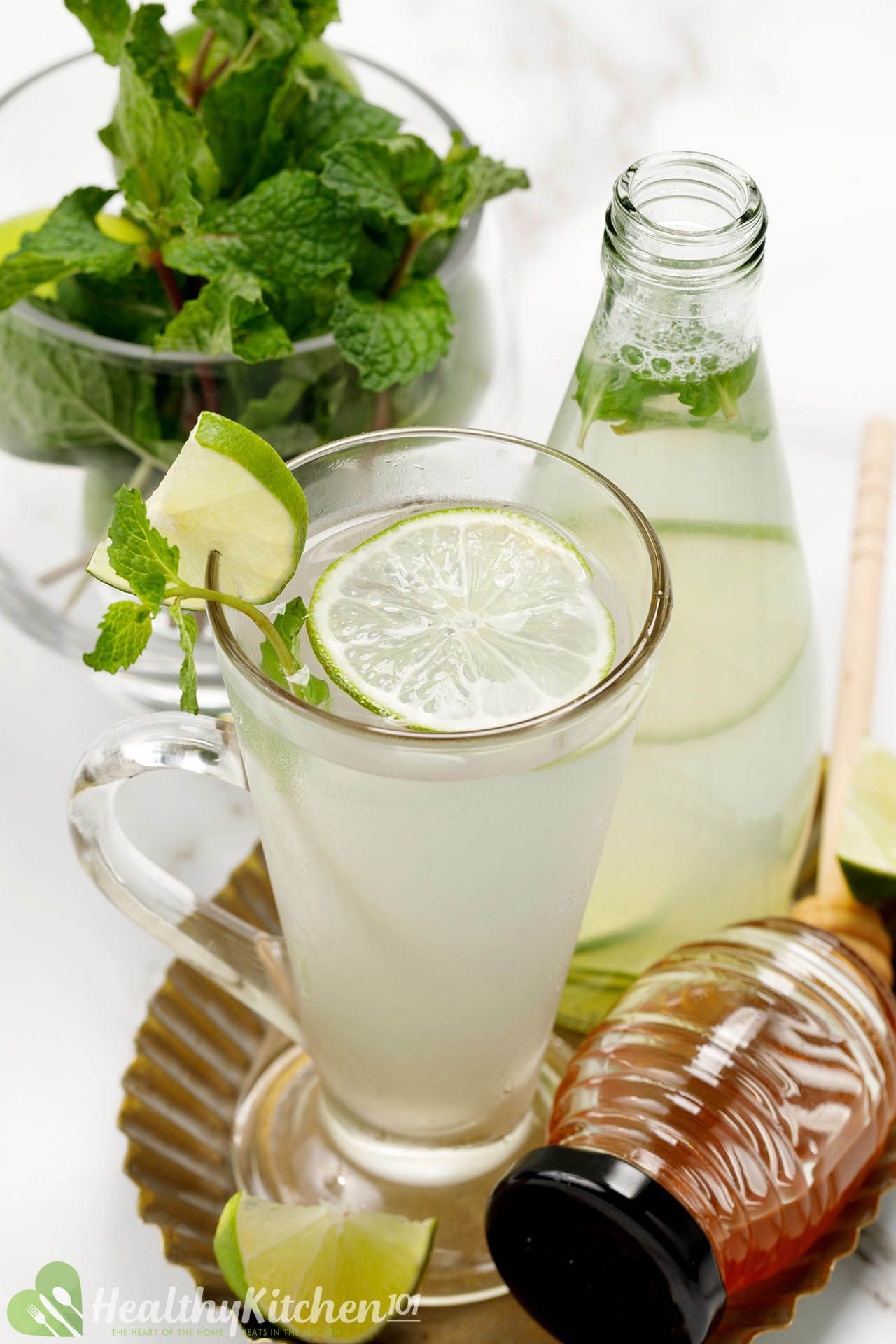 Can You Substitute Lemon Juice for Lime Juice?
Yes, you can. Due to its similar taste, lemon juice is often considered the best substitute for lime juice.
The general rule is that ¾ tablespoons of lime juice can substitute for 1 tablespoon of lemon juice. However, note that this ratio should be adjusted depending on the type of recipe.
Cooking: For most dishes, especially savory ones, lime juice and lemon juice can be used interchangeably without any ratio alteration in the recipe.
Baking: Lemon juice can replace lime juice in equal amounts. But bear in mind that lemon juice may give sweet desserts a slightly different taste.
Drink or Cocktail: When making a cocktail or drink, substitute lemon juice for lime juice in the proportion of 1 to ¾. Lemon is often slightly sweeter and less tart than lime, so with that ratio, your beverage should have a bright, pleasant citrus flavor.
There are endless ways to use lime juice in your cooking. A splash of lime juice helps to brighten any recipe, transform a simple salad, main dish, or dessert into standouts.
Break out a lime and use this aromatic citrus fruit to make a glass of this revitalizing thirst quencher. The how-to is straightforward and foolproof.
How to Make Sweetened Lime Juice
This is the short version of how to make lime juice. For the full instructions, go to the recipe card below.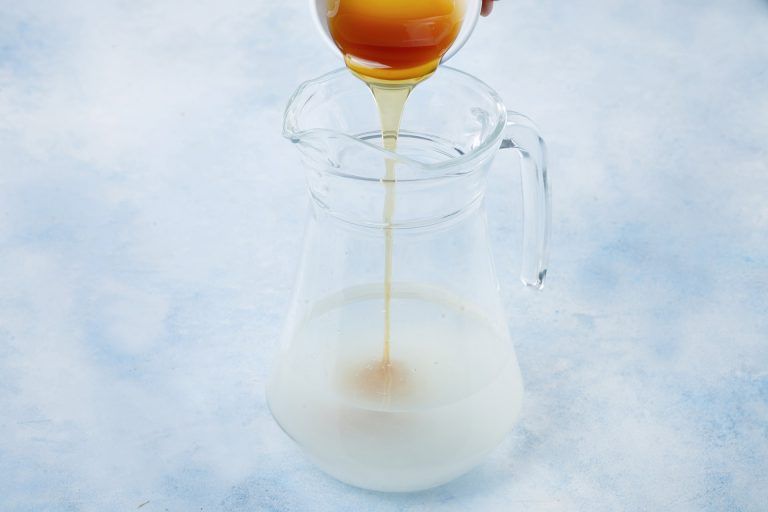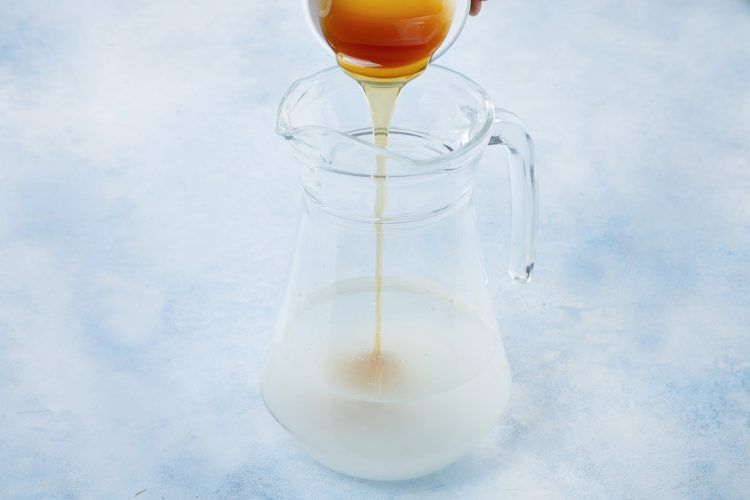 Stir lime juice, honey, and sugar in a large pitcher.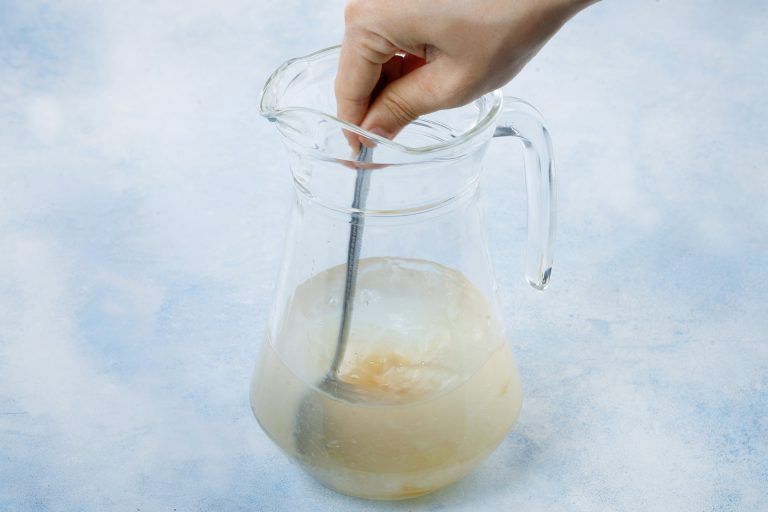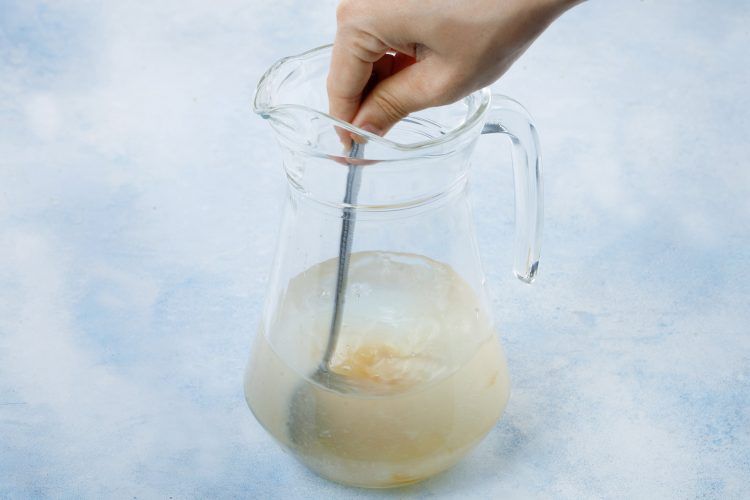 Add water, stir to mix.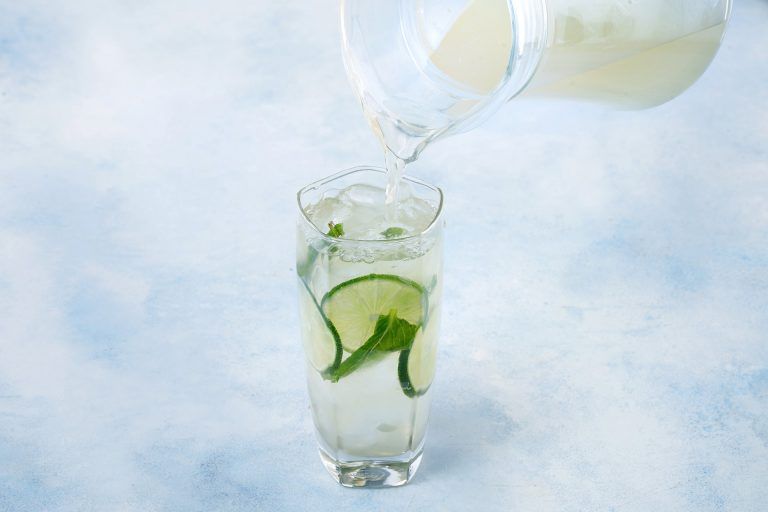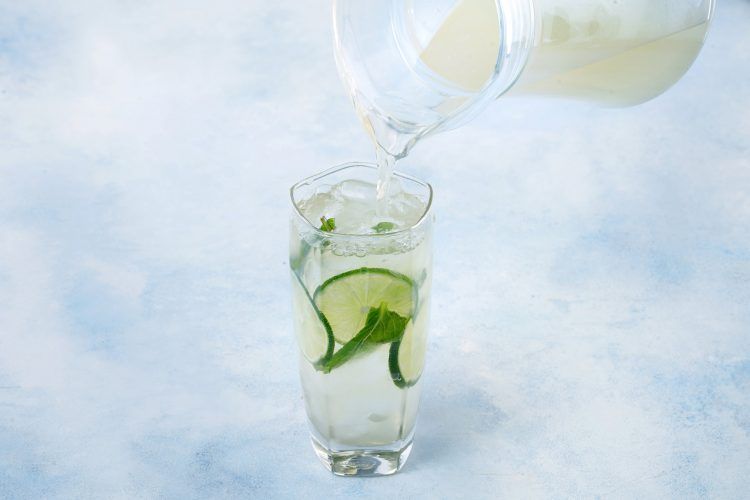 Garnish and serve.
Calories in Sweetened Lime Juice
Each serving of our sweetened lime juice recipe provides 59 calories, and most of them come from the added sweeteners — honey and granulated sugar.
If you follow a calorie-counting diet and try to cut down the sugar intake, we suggest reducing the original recipe's amount of sugar. The result is a drink that's not as sweet but still contains all the health benefits from lime juice.
How Long Does This Juice Last?
Since our sweetened lime juice is made from scratch and doesn't contain any preservatives, it's best to consume fresh within 2 hours after making it. The juice will stay fresh at room temperature for up to a day and 2-3 days if placed in the refrigerator.
To store the lime juice properly, transfer it to an airtight container. The container acts as protection against potential harmful bacterias and retains the drink's freshness.
In case you want to maximize the shelf life of lime juice, keep the drink in the freezer.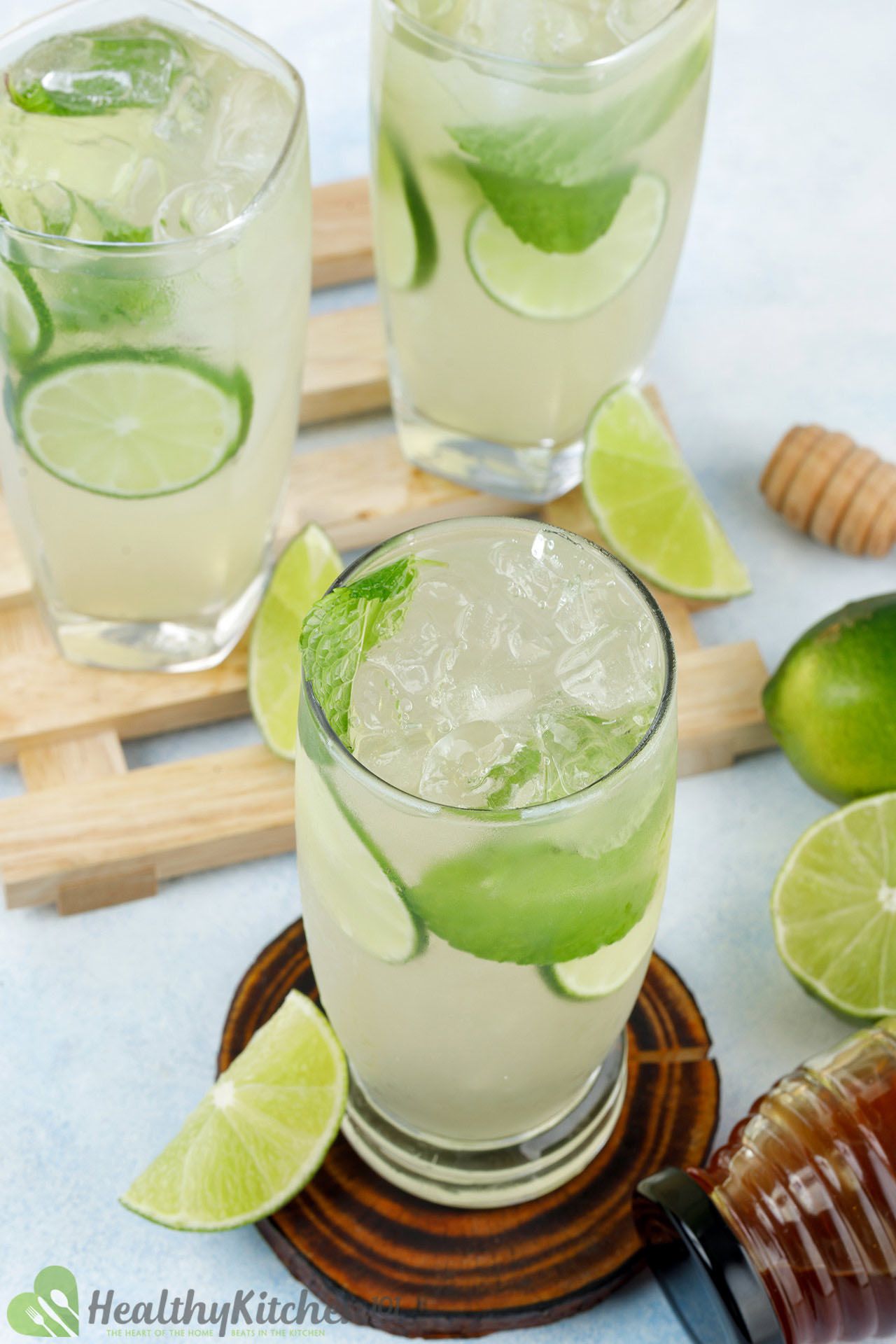 Can You Freeze This Juice?
Freezing your juice is a simple technique to extend its shelf life. The method is quite similar to refrigerating; store the drink in an airtight container before keeping it in the freezer.
The juice is then defrosted in the refrigerator or at room temperature and ready to be served whenever you crave a lip-smacking energy boost.
For more easy and delicious drinks, take a look at our best healthy juice recipes.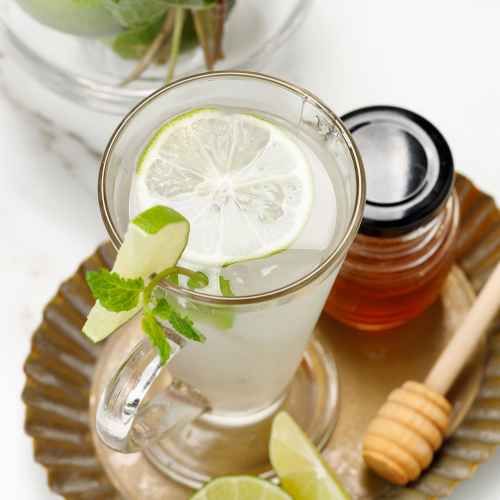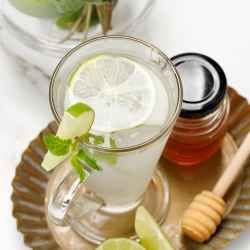 Sweetened Lime Juice Recipe
This sweetened lime juice recipe makes for a great energy kick-start in the morning and a pleasant drink to pair with almost any main dish.
Ingredients
3

tbsp

lime juice

2

tbsp

sugar

2

tbsp

honey

1

tbsp

mint leaves

1

cup

ice

2

cups

water
Instructions
In a large pitcher, stir the lime juice, honey, and sugar together until the sugar is dissolved.

Add the water and stir to mix.

Garnish with mint leaves. Serve over ice.
Nutrition
Nutrition Facts
Sweetened Lime Juice Recipe
Amount Per Serving (1 serving)
Calories 59
% Daily Value*
Sodium 9mg0%
Potassium 26mg1%
Carbohydrates 16g5%
Protein 1g2%
Vitamin A 59IU1%
Vitamin C 4mg5%
Calcium 11mg1%
Iron 1mg6%
* Percent Daily Values are based on a 2000 calorie diet.