This summer is the best time to introduce our top 10 lime juice recipes. Our collection is versatile, made up of lemonades, cocktails, and healthy drinks.
From breakfasts to parties, you can use them to add vibrant, zesty taste to your summer.
All these great flavors can be achieved from the comfort of your home, too. Extracting lime juice requires little and sometimes no equipment so you can start your juicing regimen right away.
Read on to learn how to make delicious lime drinks using these recipes. But first, let's debunk some myths about this juice.
Easy and Delicious Lime Juice Recipes
Summer is here, and with it, the need for refreshing beverages. These lime juice recipes are just that.
They're delicious and easy to make while staying ideal for the hot summertime.
Note, however, that some recipes include alcohol, so you should consume those drinks in moderation. Alcohol is not ideal for quenching thirst; instead, supplement with water to keep your body hydrated at all times.
1. Fresh Lime Juice
You can call this fresh lime juice a limeade. It has the ideal balance of sour and sweet, with a tangier edge that competes with the popular lemonade flavor. Requiring nothing more than five simple ingredients and less than 10 minutes, it's the perfect quick fix for all those sweltering hot summer days.
Go to Recipe
2. Sweetened Lime Juice
With just a few ingredients, you can easily put together this homemade sweetened lime juice—the secret behind tangy marinades and dipping sauces. You can also prepare it ahead of time without the risk of losing its intense flavors.
This drink is incredibly versatile, so you can enjoy it as it is with a few ice cubes, or add it to a plain beer or cocktail to complete a sensational beverage. You'll have a fantastic time either way.
Go to Recipe
3. Watermelon Lime Juice
This watermelon lime juice is the perfect summertime refreshment. The calming watermelon taste balances the vibrant lime and sings through with subtle notes that make this drink feel light. Mix with ice for a more refreshing drink to enjoy when you're lounging by the pool, or simply to combat the intense heat.
Go to Recipe
4. Cucumber Lime Juice
Quench your thirst and invigorate your senses with this refreshing, joyful Cucumber Lime Juice! It's the perfect way to beat the heat and add a touch of zing to your day. The crisp and cool cucumber is perfectly balanced with the tangy and zesty lime, creating a beverage that will keep you perfectly hydrated and nourished, especially during summer.
Go to Recipe
5. Cherry Limeade
Need a quick and easy refreshment for your next get-together? This cherry limeade might just do the trick. It's a sweet, sparkling combination of Sprite, lime juice, cherries, and maraschino syrup. Throw some ice cubes in and you've got a feel-good drink that never fails to put a smile on everyone's faces.
Go to Recipe
6. Herbal Limeade
With a basil, mint, and rosemary twist, this herbal limeade is a brand-new take on the classic limeade. Hopefully, it is to you what we found it to be—a perfect harmony of sweet, tart, and aromatic flavors that will have you savoring every sip.
Go to Recipe
7. Honey Lime Margaritas
This simple and fresh honey lime juice margarita has only five ingredients: tequila, lime juice, lime wedges, chili lime seasoning, and honey syrup. The result, however, is a glorious mixture of citrusy, sweet, sour, and mildly spicy flavors that will undoubtedly breathe life into all your celebrations and summer parties.
Go to Recipe
8. Vodka and Lime Juice
Our vodka and lime juice is a hassle-free summer cocktail that's just right for cooling off. The fresh lime juice tartly dresses the vodka and creates a somewhat crisp, cooling beverage. It's the perfect way to indulge in a moment of joy and relaxation.
Go to Recipe
9. Tequila and Lime Juice
This tequila and lime juice is a seamless blend of earthy citrus flavors. With just two ingredients, it's the perfect tequila-forward cocktail for those summer evenings. You won't even have to prepare a simple syrup beforehand. Just mix in sugar with lime juice for an instant sweetness that's gentle on the palate. 
Go to Recipe
10. Fresh Mint Mojitos
Another simple and classic cocktail that you can make with ease. This mint mojito requires only five ingredients and comes together in three easy steps. Lime, mint leaves, and sugar are muddled together to create that classic mojito zing while the rum and soda provide an exciting fizzy spark. The result is a toasty, citrus beverage that's perfect for sipping with friends and family!
Go to Recipe
Lime Juice Health Benefits
Lime juice offers a plethora of health benefits. Some of its primary characteristics include antibacterial, anticancer, and antidiabetic effects.
1. For the Immune System
Lime is a great source of vitamin C, a powerful antioxidant that may help boost your immune system by protecting cells against harmful molecules called free radicals. Having a strong immune system helps you not only fight off cold and flu viruses but also reduces the risk of chronic diseases.
2. For Weight Loss
It is a myth that drinking lime juice can help reduce weight, and there's no direct research linking the two. But the juice is rich in polyphenols, and their association with weight loss has led people to make their own conclusions.
However, citric acids (also in lime juice) boost metabolism. Health experts recommend drinking lime water to help store less fat and encourage weight loss. Lime water is also tastier than plain water, which may encourage you to drink more of it throughout the day.
3. For Spicy Food
Spicy foods contain capsaicin, a non-water-soluble alkaloid. This means drinking water has no effect on capsaicin and doesn't cause it to dissolve.
You'd need an acidic component to counteract the vanilloid from capsaicin and relieve the spicy taste in your mouth. This acid is found in foods like yogurt and lime juice. So, next time you're feeling peppery, remember to have a lime wedge on hand.
How Much Juice Is in One Lime?
If you squeeze 44 grams of lime juice from one large lime, you'd get three tablespoons of lime juice, equal to 1.5 fluid ounces. A medium-sized lime gives two tablespoons of juice, equal to 1 fluid ounce, and a small one gives roughly one and a half tablespoons, equating to 0.75 fluid ounces.
We can get a clearer understanding by converting across unit measurements (ounces, cups, spoons, etc.). Here's a quick summary of lime juice yields for medium limes:
1/2 lime = 0.5 oz lime juice
1 lime = 1 oz lime juice
1/2 lime = 1 tbsp lime juice
1 lime = 2 tbsp lime juice
2 limes= 1/4 cup lime juice
8 limes = 1 cup lime juice
When following a recipe, "the juice of one lime" usually refers to a medium-sized one. You can also substitute it for two tablespoons of bottled lime juice. When you've bought the appropriate amount of limes for juicing, the next step is to extract the juice.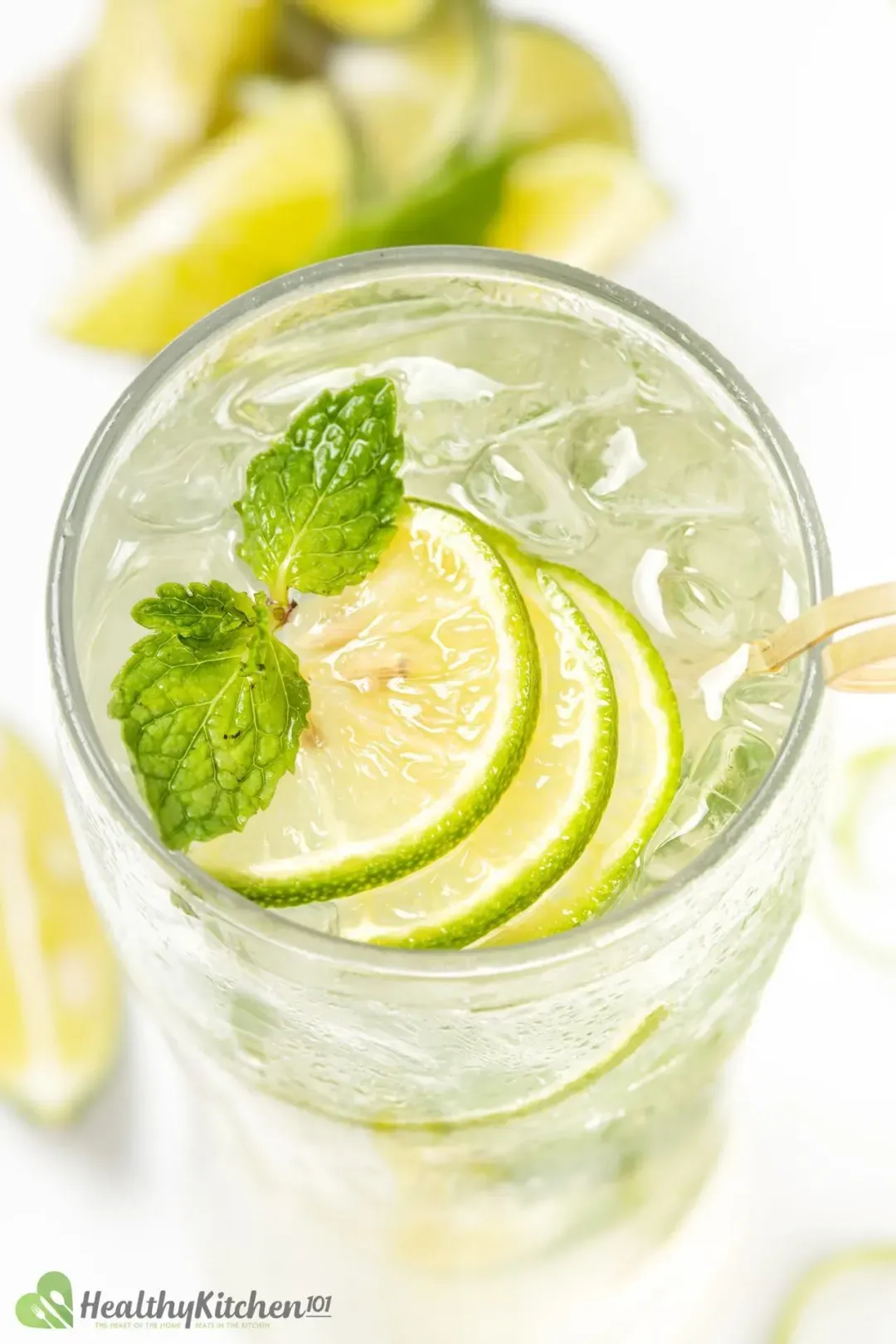 How to Juice a Lime
There are a few ways to juice a lime, all somewhat effective. The modern electric juicing approach claims to give the best squeeze out of your lime, and maybe it does.
But the old slice-and-squeeze method works just as well, with some pulpy bits in there if you're lucky. So, here are three ways we know to juice a lime:
1. Squeezing
Start with gentle force as you roll the fruit back and forth against a hard surface. (It loosens the membranes to draw out more liquid.) Then, slice it in half or into wedges and use your hand to squeeze the lime juice into a cup.
That said, you can also slice the lime into wedges. You'll get a lot more squeeze from the smaller wedges than from slicing it into two halves. Try it!
2. Presser
Alternatively, you can use a citrus press after slicing the lime. Place half the lime onto the citrus press with the cut section facing up. Then, squeeze together both handles until all the juice comes out.
3. Reamer
A citrus reamer or spike might give you a slightly larger volume of lime juice than the previous methods. If you're aiming for a smooth drink, however, use a mesh sieve after juicing to remove any pulp.
To extract juice, place the lime onto the reamer with the cut side down. Then, gently twist until you've squeezed out all the juice.
Lime Juice Nutrition
Lime juice is refreshing to the palate and body. It has been adopted as a form of traditional medicine native to Mexico and embraced worldwide.
Below is how it nourishes while remaining low in carbs and overall calories.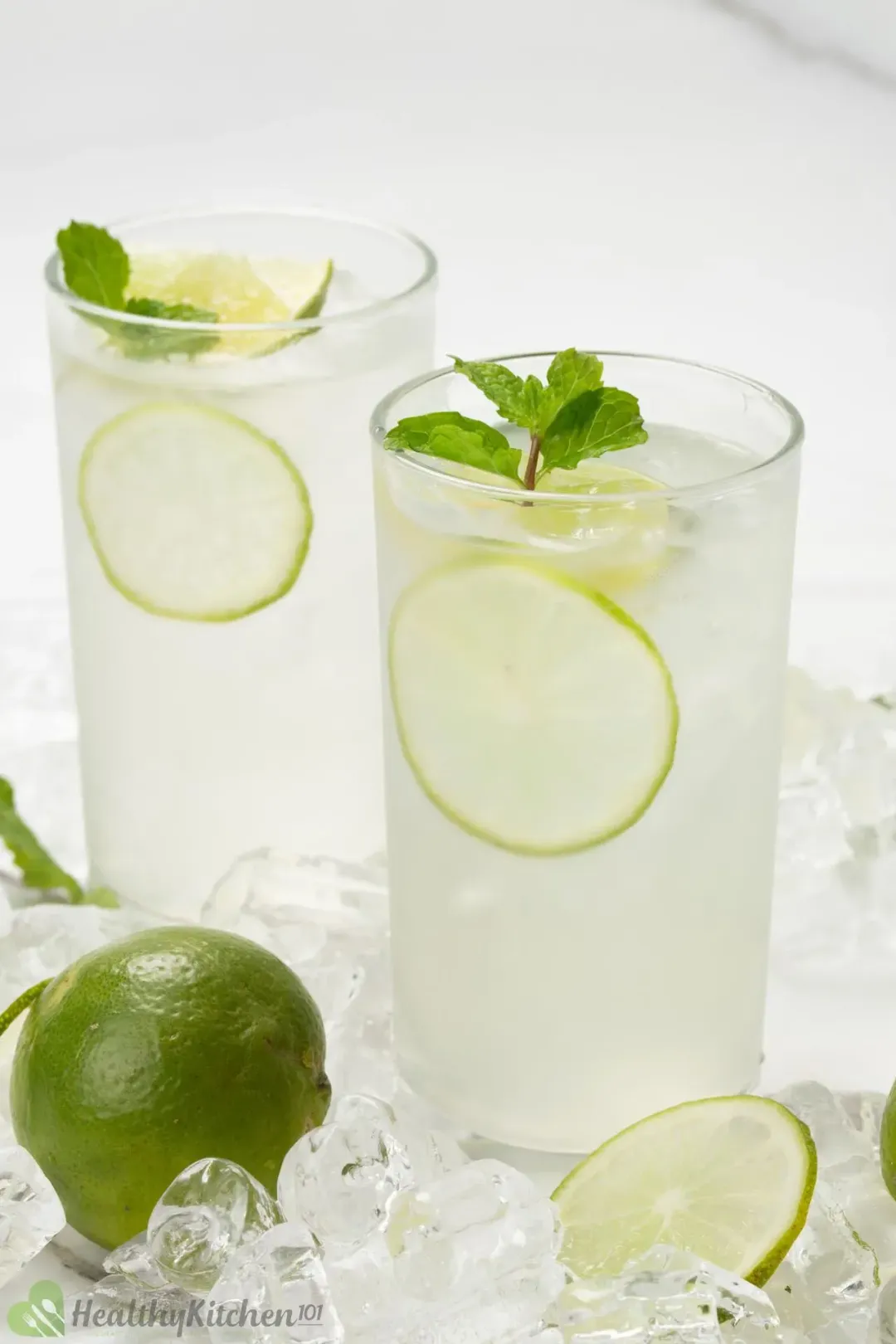 1. Carbs
Lime juice is a healthy source of minimal carbohydrates, which is excellent for low-carb diets. The juice of one large lime yields just 3.7 grams of carbohydrates, with only 20% of them being sugars. Lime juice also has zero starch, with a small amount of fiber contributing 5% of its carbohydrates.
2. Calories
Low carbs result in low calories, and the same goes for lime juice. You squeeze only eleven zesty calories of juice from one large lime. These calories are low in sodium and virtually fat-free, which gives more reason for lime juice to be a healthy dressing or vinaigrette option.
It also makes an appropriate choice for people to watch their weight. A few tablespoons in your glass of water create a tasty drink you can continuously sip without the risk of piling up calories.
FAQ
1. Does Lime Juice Go Bad?
Yes, like other fruit juices, this juice spoils. But this mainly depends on storage conditions.
At higher temperatures, bacteria tends to increase, and in some cases, this depletes its nutrient content. The result can be a drink devoid of nutrients or one that has spoilt.
To store it safely, keep it at low temperatures. The lower the temperature, the longer you can preserve lime juice.
You can store it for up to 3 days in the refrigerator and 6 months in the freezer.
2. Is This Juice Good for You?
Certainly, this juice is a naturally healthy ingredient. And you don't need a lot for it to be effective.
It's useful in restraining bacteria like E. coli that originate from eating undercooked or contaminated food. Adding this juice is the next best measure after heating food to eliminate pathogens.
But without going into much scientific research, the benefits and nutrition paint a picture of how multifaceted it is. So, it's always a good idea to keep some lime around, whether to add in sauces, salads, or drinking water.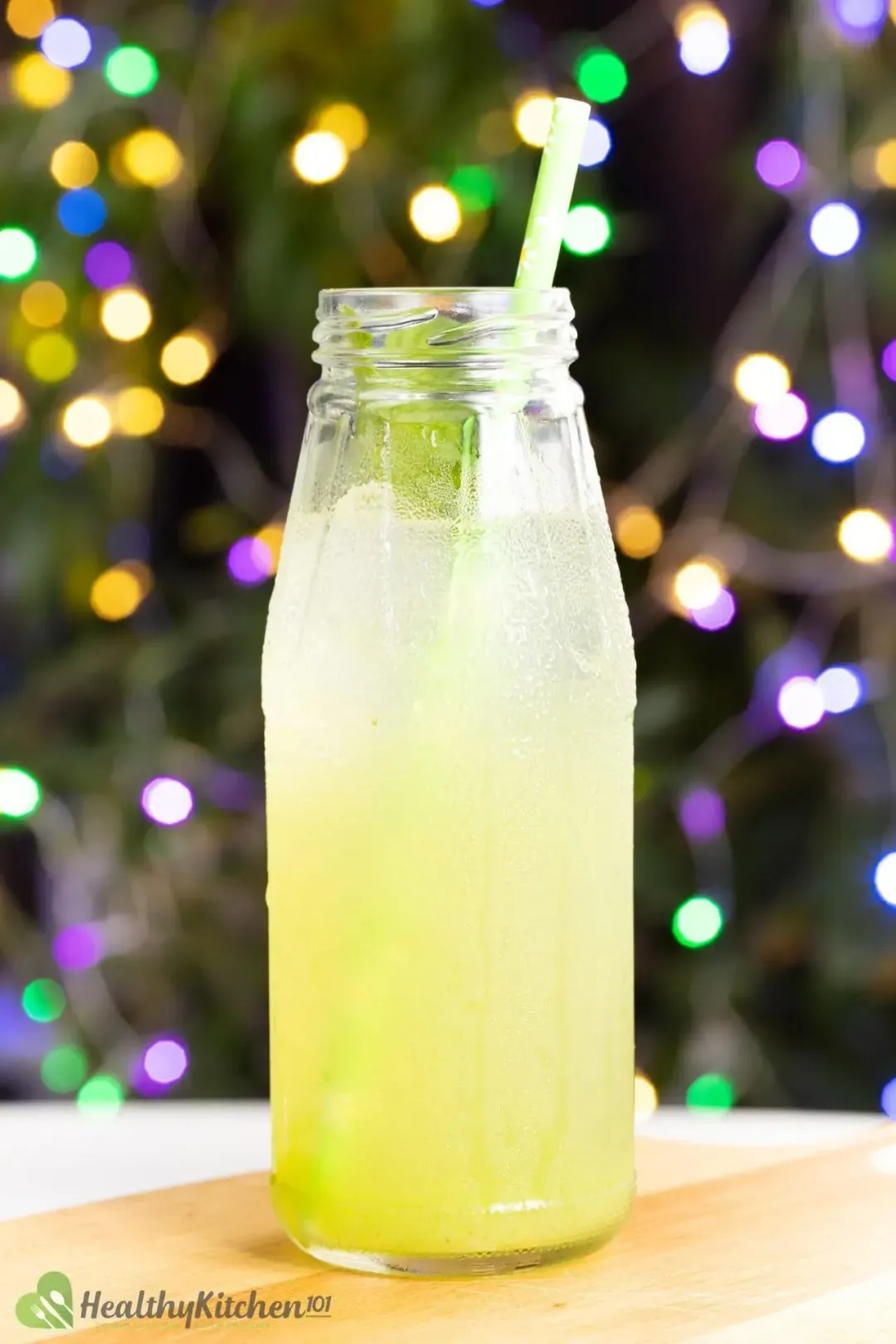 3. Can You Substitute Lime for Lemon Juice?
Yes, you definitely can. Lime and lemon juices share similar nutrient profiles.
You can usually get away with swapping in lime for lemon juice for foods like salsa and jams.
Some may even fail to distinguish the two because of their similar pH and taste (though lime is more bitter). So, go ahead and use whichever you have readily available, especially when mixing with other ingredients.
In the following top 10 lime juice recipes, however, please try to get a hold of limes! Or you may have to refer to our lemon juice recipes instead.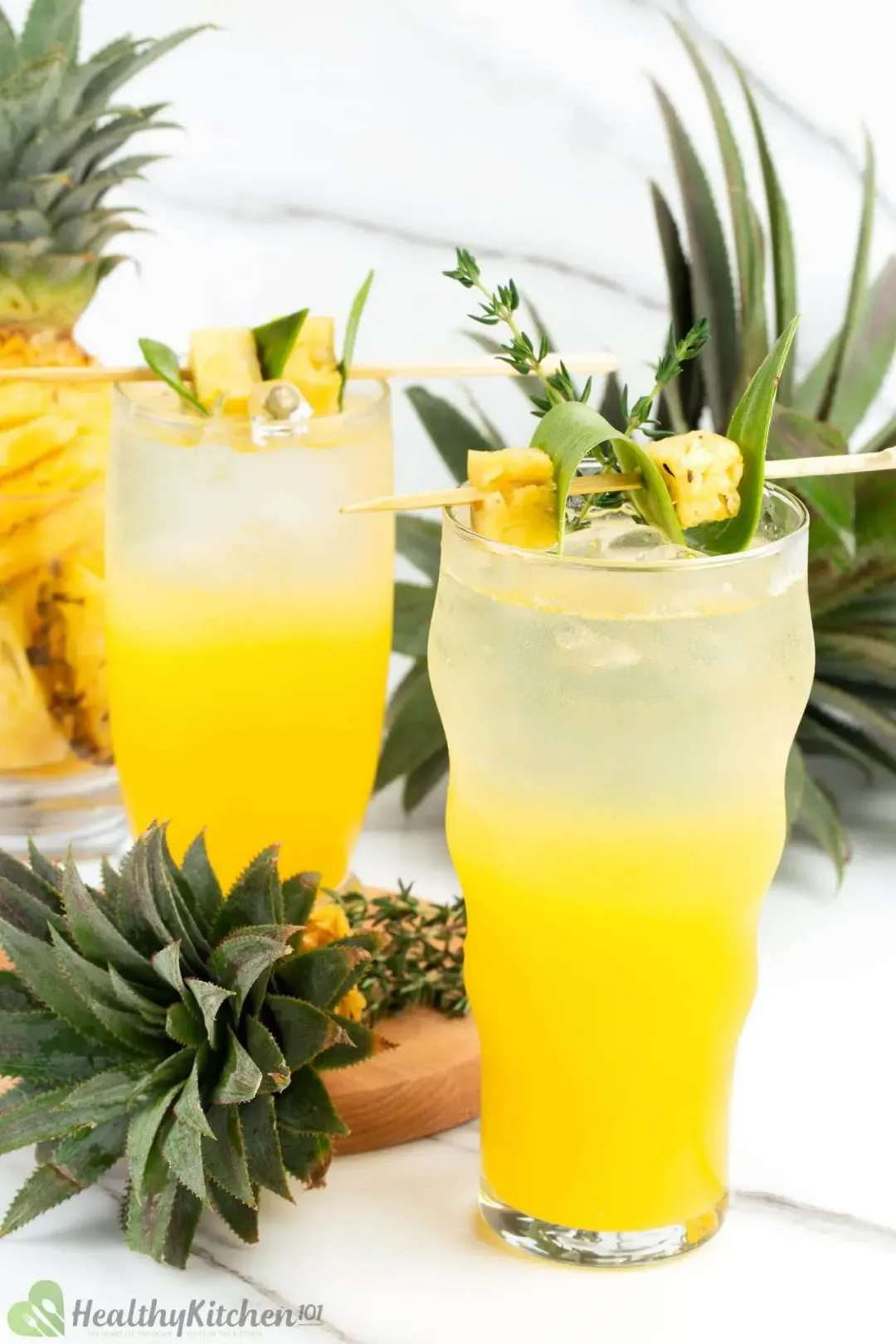 Previous Recipe
Top 15 Pineapple Juice Recipes
Top 15 Pineapple Juice Recipes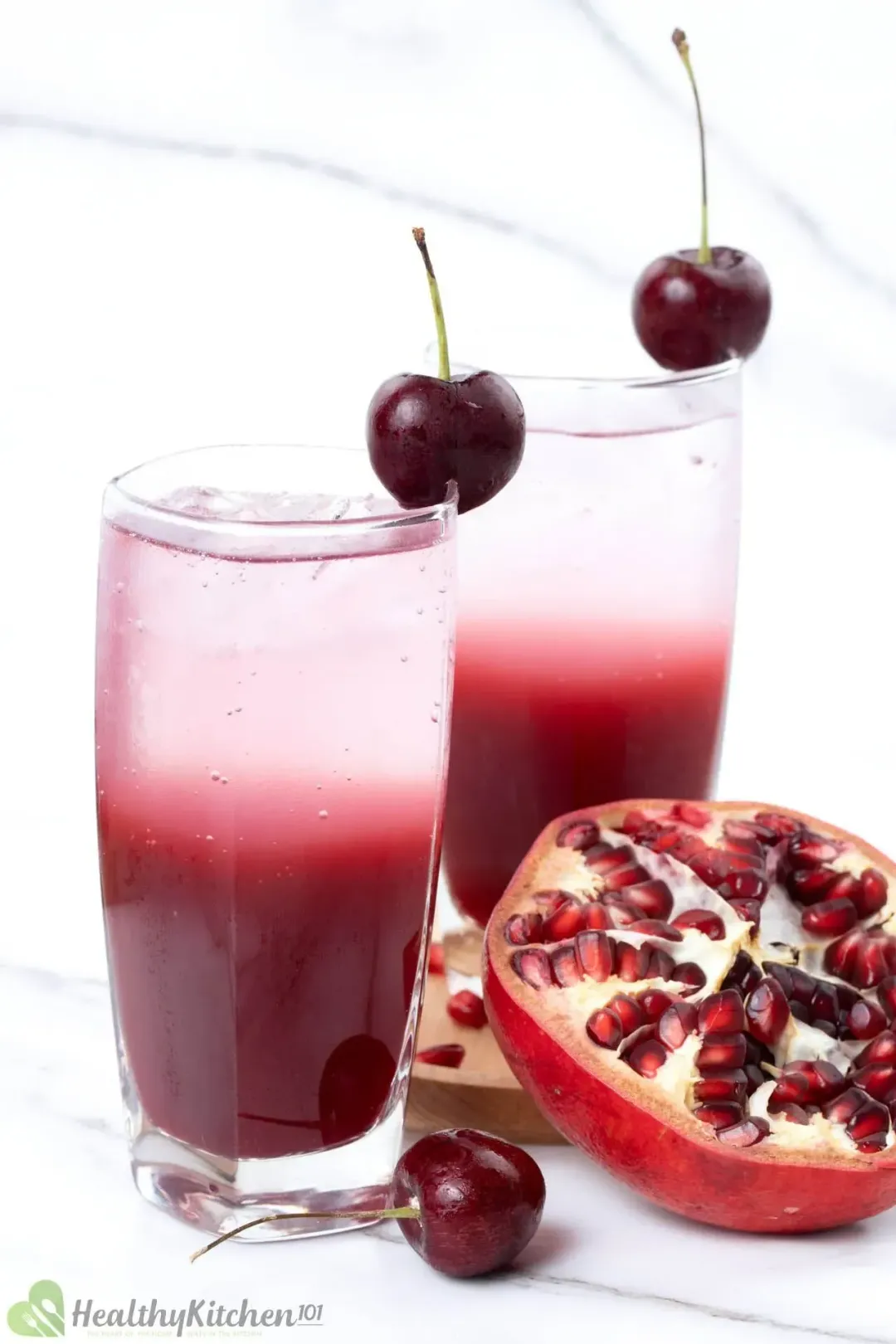 Next Recipe
Top 15 Pomegranate Juice Recipes
Top 15 Pomegranate Juice Recipes
Writer, SEO Specialist
Neola Muhambi is a food and travel writer and SEO outreach specialist. Her African heritage and travels across various countries in Asia have given her a keen appreciation for cultural diversity and a sensitivity to the unique characteristics of various cuisines. Her experiences also sharpened her communication skills, which are helpful in her tasks to establish organic connections among websites.
Head Chef, Culinary Consultant
Tuyet Pham is an award-winning Saigonese chef who believes that joy is the secret ingredient to delicious food. At Healthy Recipes 101, Tuyet personally tests and simplifies every recipe, ensuring maximum flavor with minimal effort. With a background at prestigious French restaurants P'TI Saigon and Le Corto, Tuyet knows how to make every dish exceptional.
Writer, Author
Luna Regina is an accomplished writer and author who dedicates her career to empowering home cooks and making cooking effortless for everyone. She is the founder of HealthyKitchen101.com and HealthyRecipes101.com, where she works with her team to develop easy, nutritious recipes and help aspiring cooks choose the right kitchen appliances.
Comments/ Reviews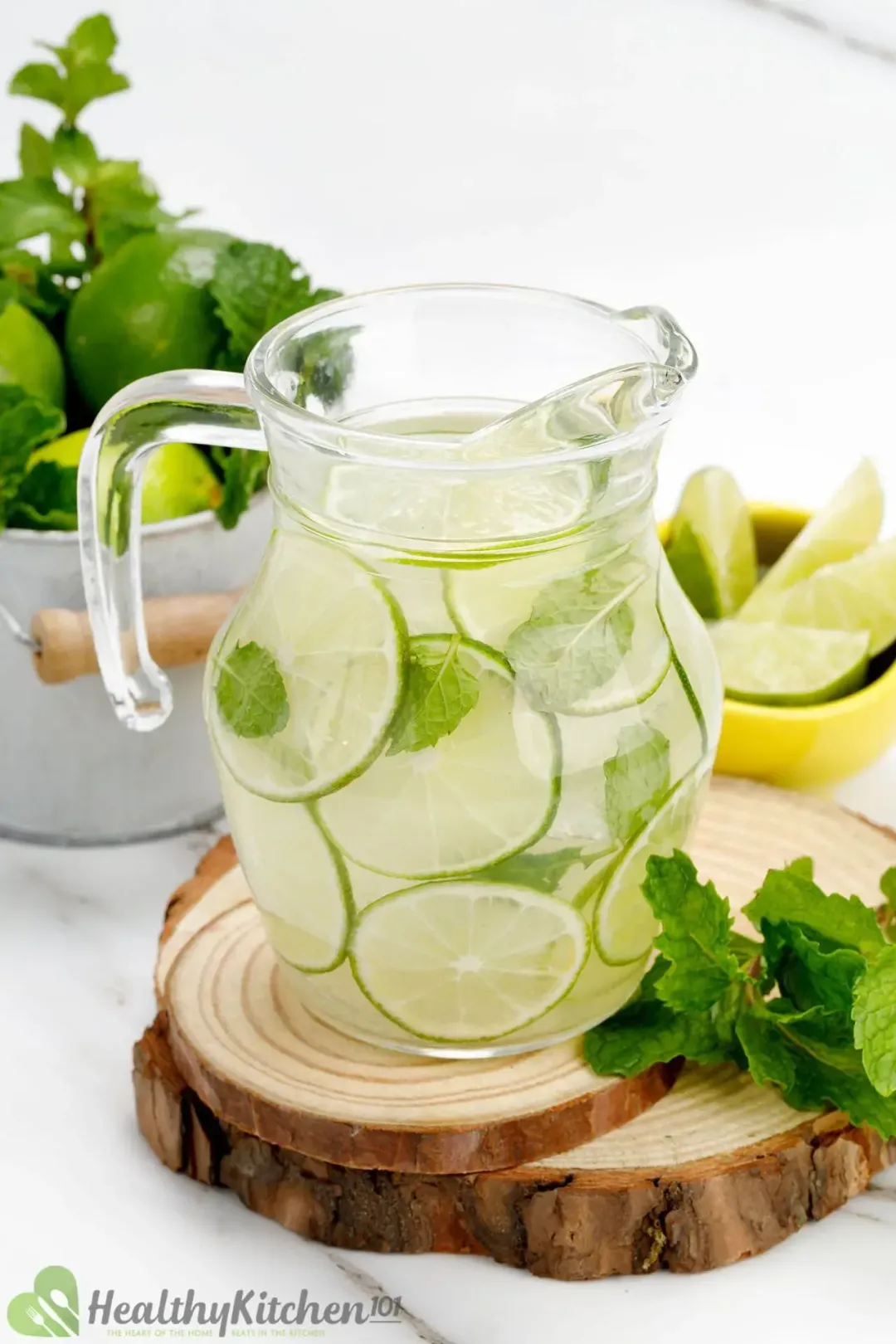 Refreshing. They was really easy to make.

These recipes are easy to make and bursting with flavor, making them perfect for any occasion

The recipe for lime juice only requires three ingredients - limes, sugar, and water - and is a great way to quench your thirst on a hot day.