Today's beef casserole recipes will help you set up your dinner effortlessly. We have meals made with pasta, rice, tortillas, and even sliders!
Casseroles can take up to an hour to bake, but we're not mad about that at all. There's not much to do: a little sautéing to get the meat and veggies partially cooked and seasoned, and that's it—everything goes right into the oven. Then we have some time to whip up a quick side if we feel like it, or just sit back and enjoy doing nothing.
So if you find you're needing plenty of time for yourself, set up a casserole and spend all that time wisely..
The Best Beef Casserole Recipes
1 of 3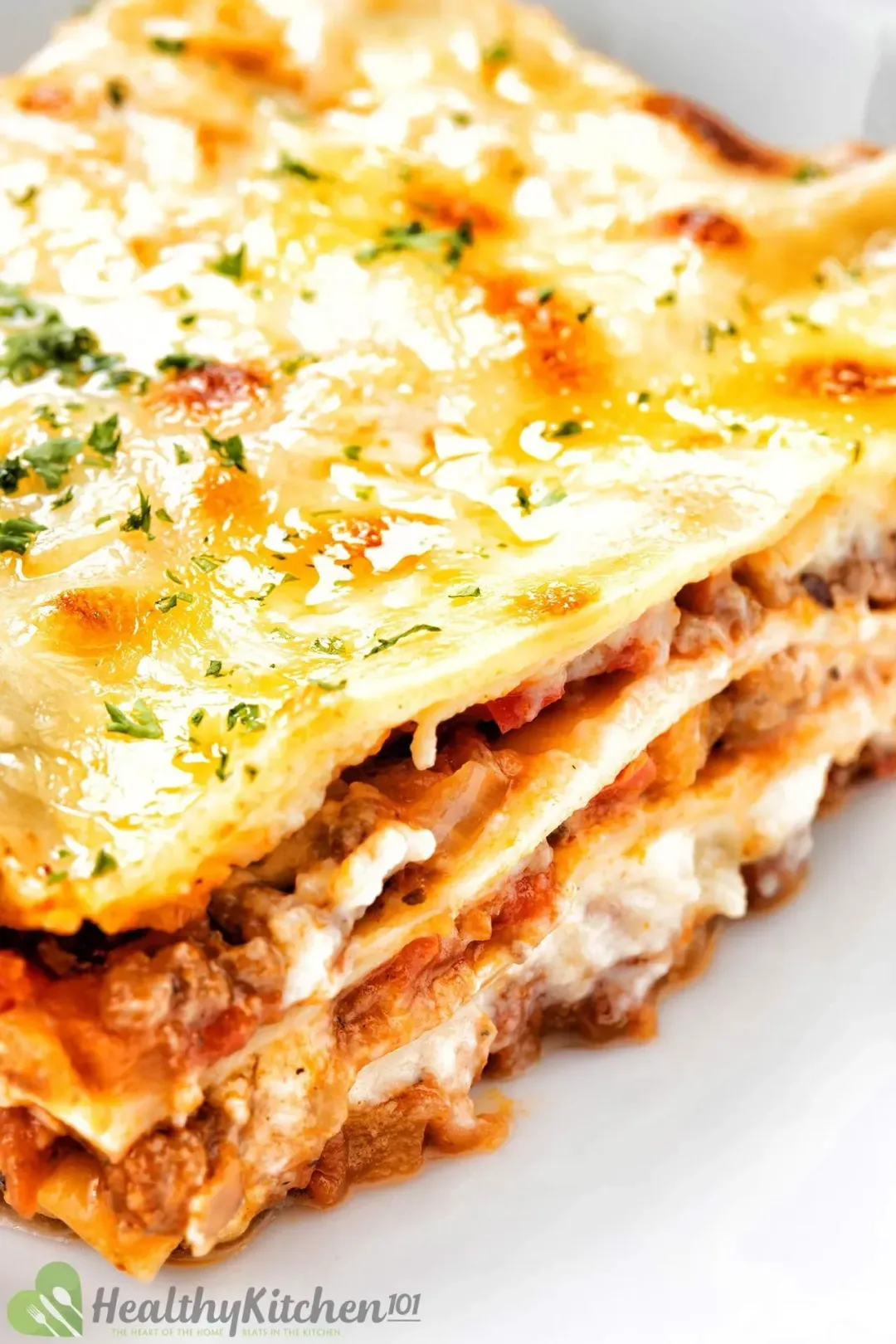 1 of 3
Lasagna Recipe
Lasagna needs no introduction. It's sometimes exactly what you need when you're unsure what to eat. A guaranteed pleaser no matter the occasion.
Get the
recipe
.
2 of 3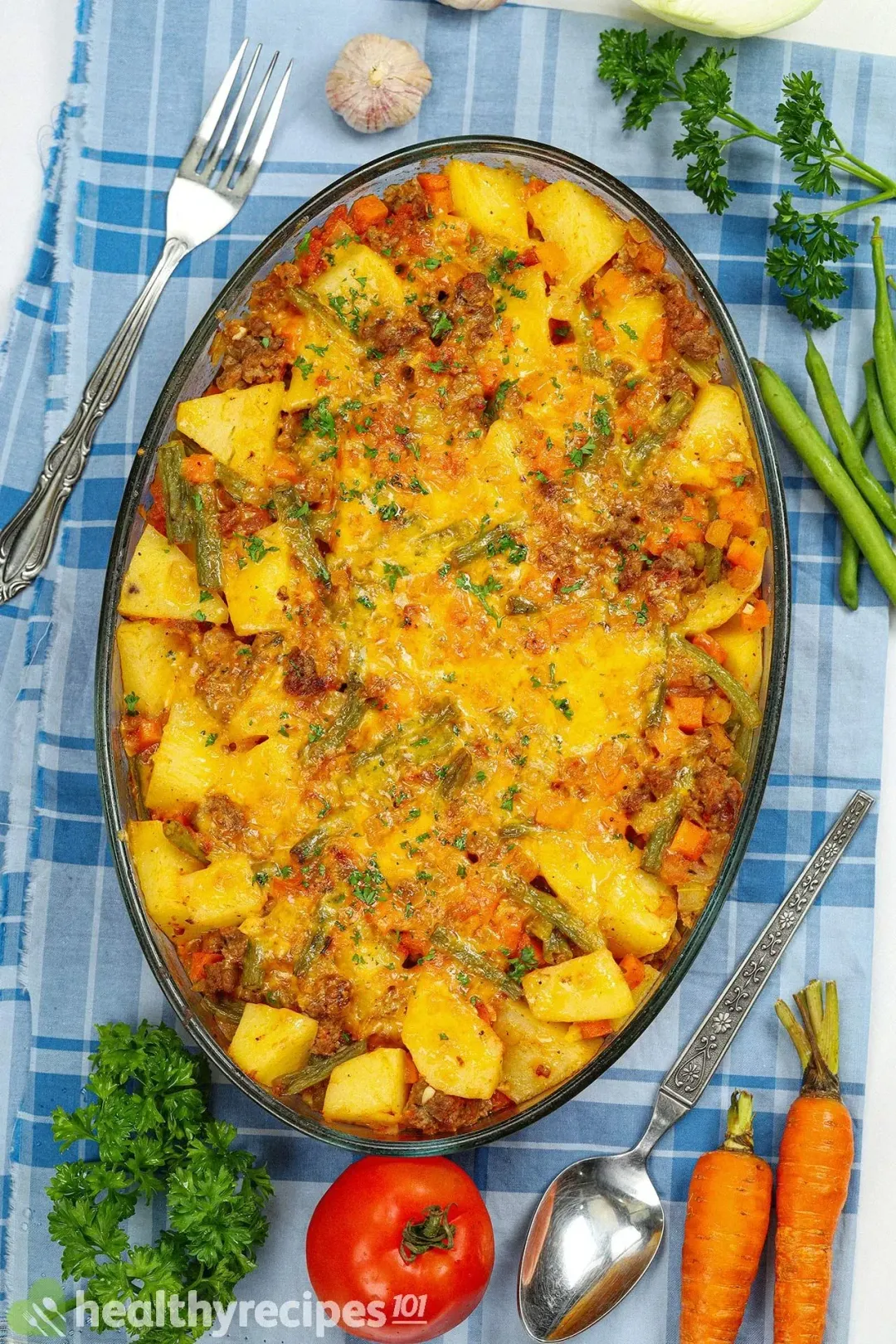 1 of 3
Vegetable Beef Casserole Recipe
The ease of preparing a casserole is enough to win any hungry soul over. Throw in potatoes, carrots, green beans, and cheese, and you've got a fetching weeknight meal.
Get the
recipe
.
3 of 3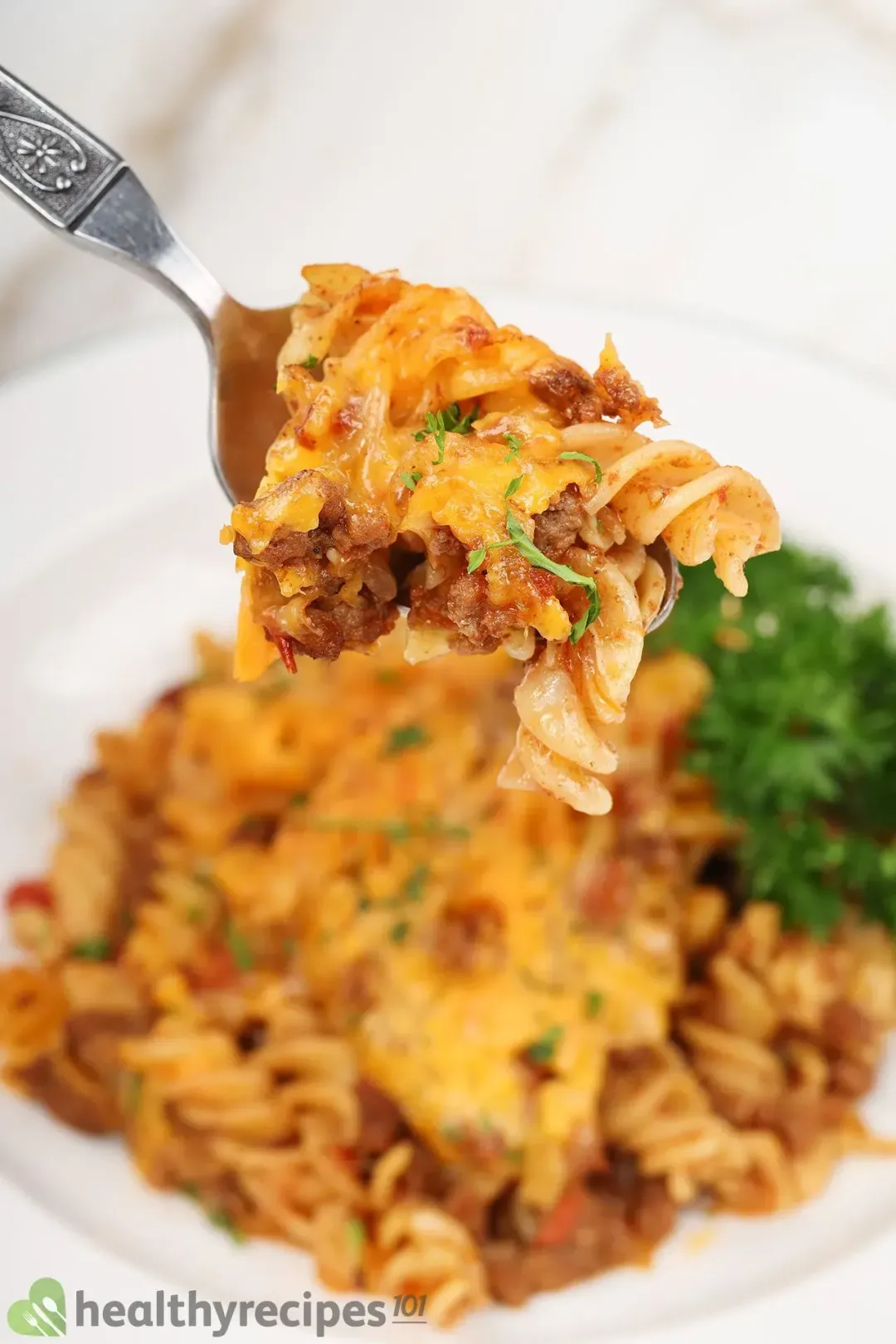 1 of 3
Ground Beef Casserole Recipe
They must have had rumbling bellies in mind when they invented casseroles. Like the best casseroles, this one is creamy, cheesy, and loaded with filling carbs. A foolproof main sure to please your guests.
Get the
recipe
.
If you couldn't find your favorite, we can help you create your very own. Below are some things you should know.
What Type of Beef Is Best for Casseroles?
One usually goes for ground beef, for many reasons. It's the cheapest meat option, it  cooks fast, in probably about 5 minutes, and it  can even cook straight from a frozen state (although we do encourage thawing). It's also very versatile by fitting into almost any cuisine.
But if the dish you have in mind contains tomato sauce, go straight for spaghetti sauces and then no extra cooking is needed. Be sure to get a meaty one, and pour it onto pasta, or rice, or mix it with extra spices and roll it with tortillas to make the easiest enchiladas. Oven sliders are also a thing, and we heard they're even better than regular sliders.
Not a fan of ground meat? Sliced beef can be the next best choice. It cooks just as quickly and can also be used in pasta or rice dishes.
To have perfectly cooked beef in casserole every time, check out our top ground beef casserole recipes.
Ingredients You Will Need
Let's start with carb choices:
Rice, pasta, noodles: you don't need to cook them prior. Add them to the baking dish, pour in some stock to submerge them, and they'll come out cooked. We favor shorter types of pasta—they're easier to mix around.
Bread: for sliders, we prefer the sweet Hawaiian rolls that come in packets of 12 mini buns sticking to each other. They can be halved in one go, and they absorb flavors very well.
For the veggies, we suggest something that doesn't take long to cook and is still able to hold its shape well. Something like corn, peas, canned beans, greens of all sorts, etc. are great options. Potatoes, carrots, beets, or anything that is thick and takes extra cooking  time should be cut into very small cubes.
Ingredients that take hours, like raw beans, lentils, or split peas, should be kept out of the casserole.
You'll also need to add some stock (chicken would be fine), salt, pepper, herbs, and spices to your liking. Get creative! The best casserole may come to unfold before you.
Necessary Cooking Equipment
For sautéing, you'll need a pan, a wooden spoon, measuring spoons, and cups. Once the ingredients are cooked, they'll need to be transferred to a baking dish that's large enough to hold the food, yet small enough to fit in the oven.
Casseroles are intended to feed a crowd, so, of course they're best baked in the oven. However, if you're making just a small portion for yourself, you can consider using an air fryer. It functions very similar to the oven.
Depending on the recipe, you may need some foil to cover the top of the baking dish.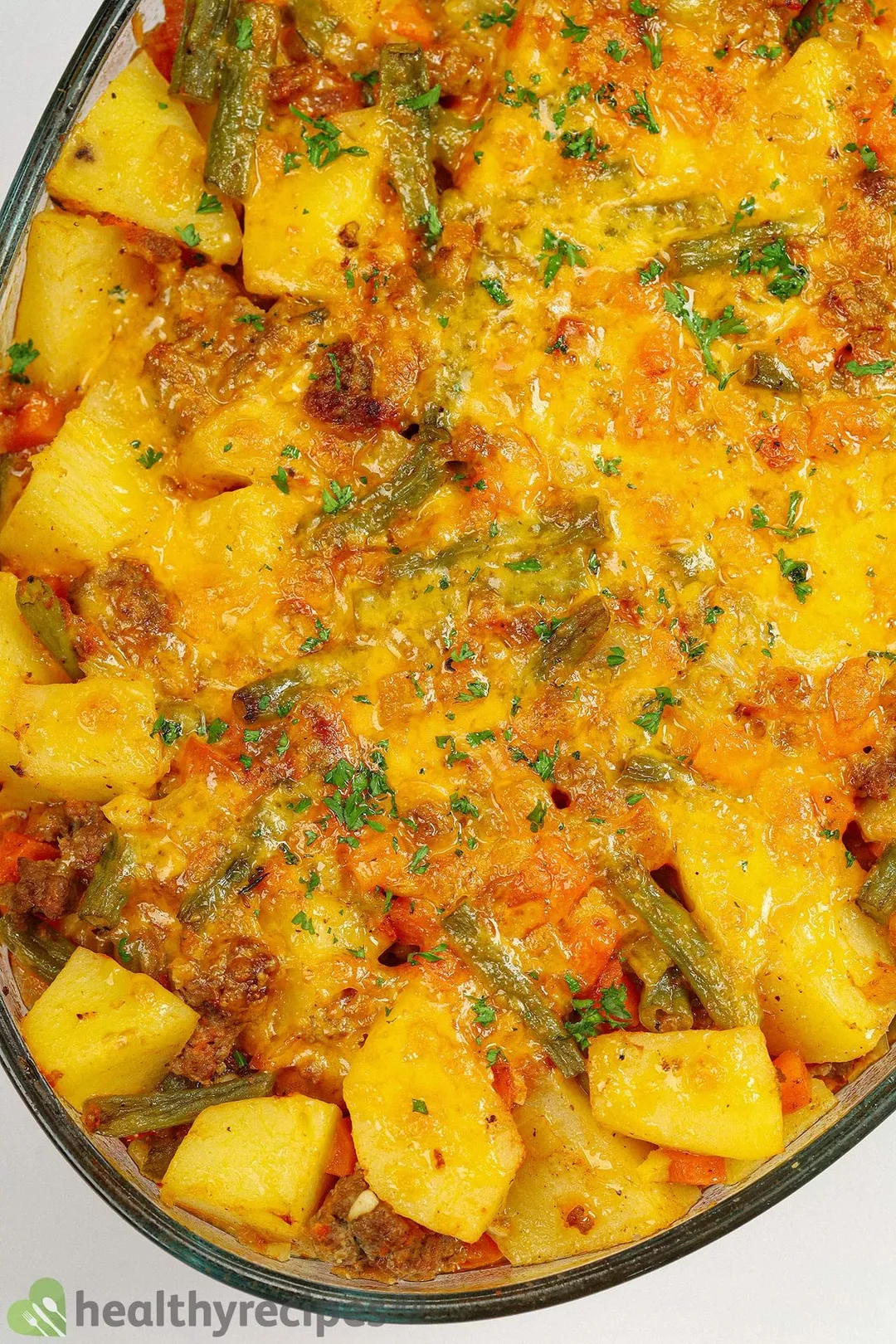 Beef Casserole Recipes
In today's collection of beef casserole recipes, we're sharing our best recipes, plus how to make your own beef casserole recipe.
Ingredients
Directions
Choose a recipe that you like.
Assemble all the essential ingredients.
Follow the instructions to give you incredibly tasty beef casserole recipe in less than 50 minutes!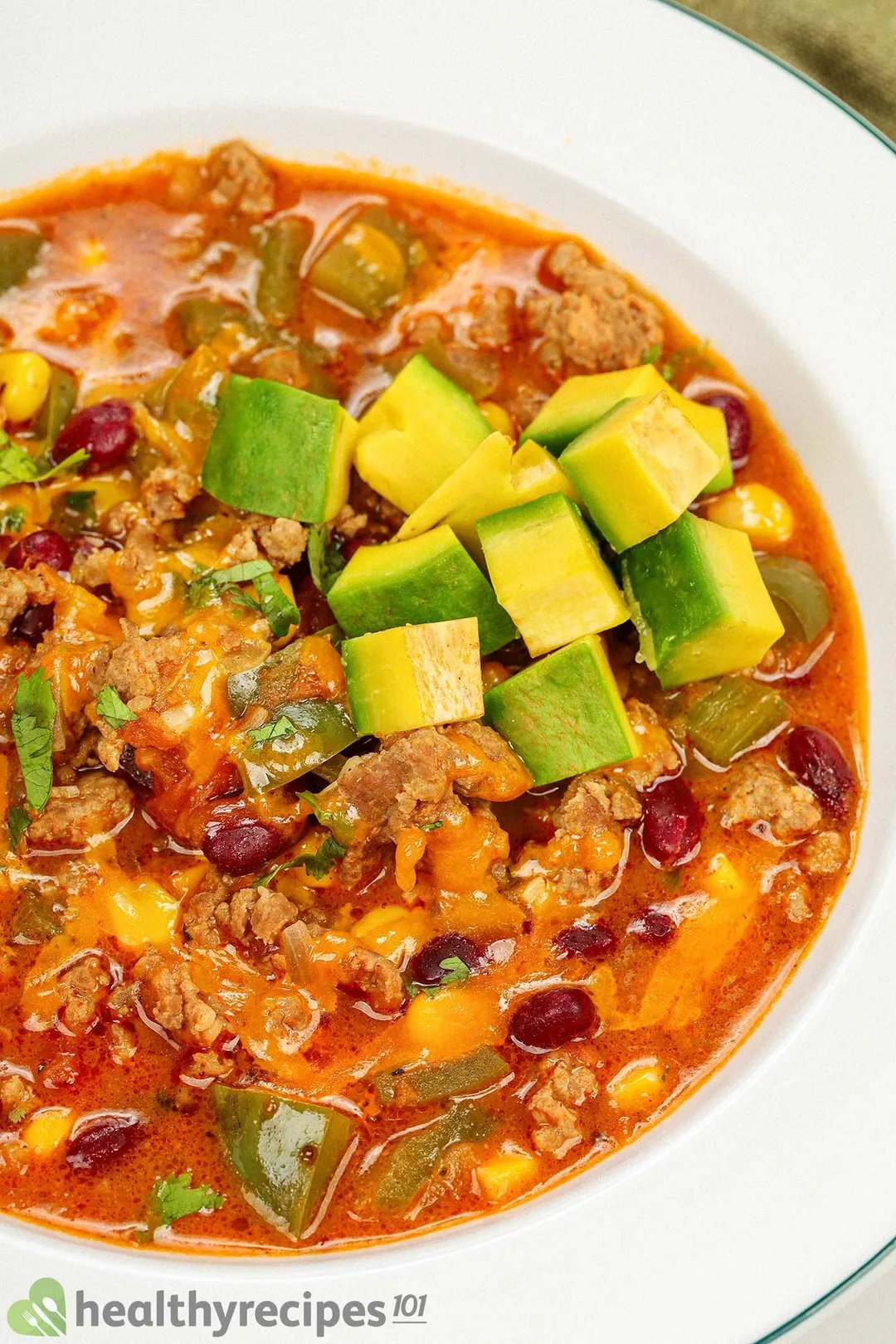 Previous Recipe
Ground Beef Soup Recipes
Ground Beef Soup Recipes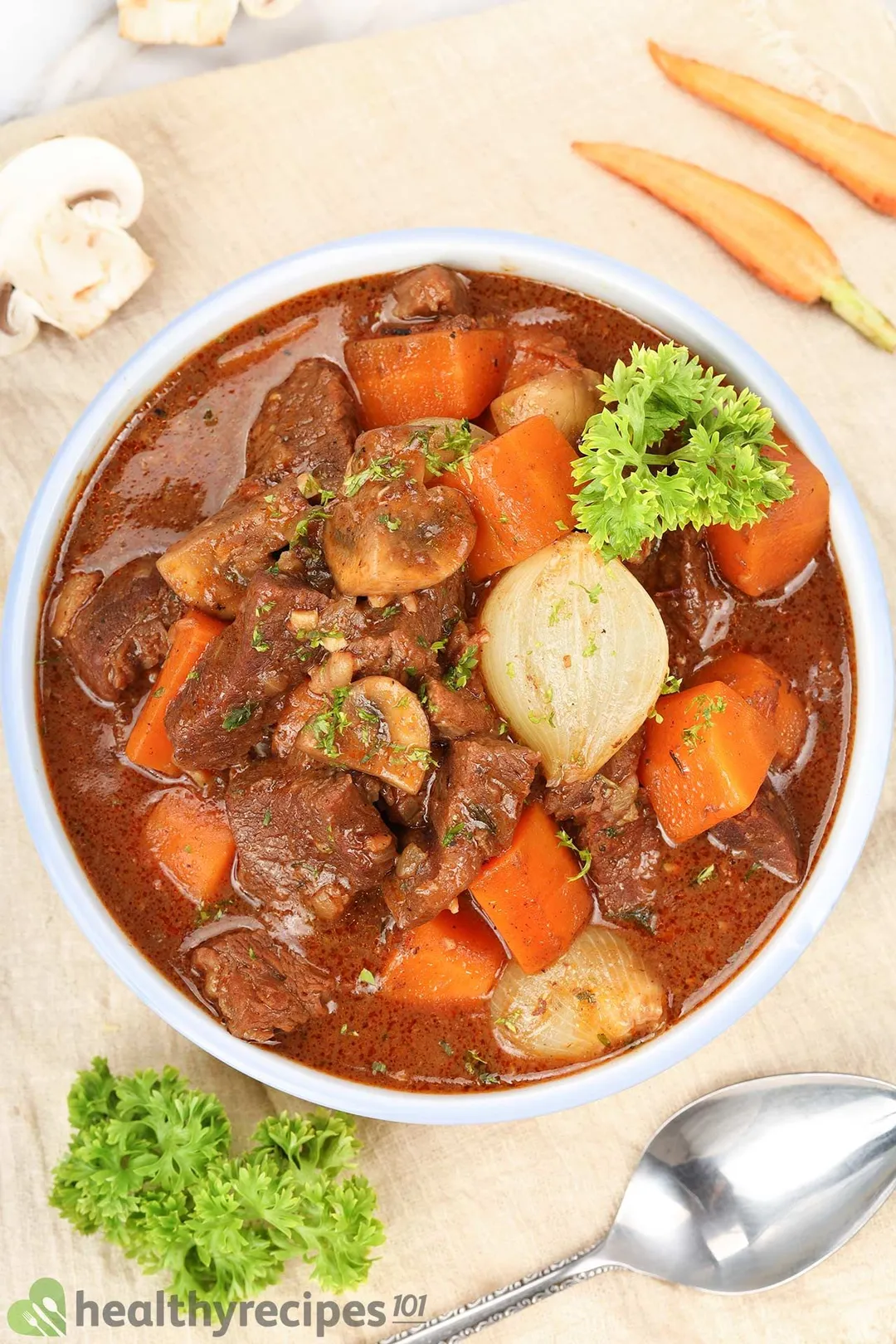 Next Recipe
Beef Chuck Recipes
Beef Chuck Recipes
Writer, Author
Luna Regina is an accomplished writer and author who dedicates her career to empowering home cooks and making cooking effortless for everyone. She is the founder of HealthyKitchen101.com and HealthyRecipes101.com, where she works with her team to develop easy, nutritious recipes and help aspiring cooks choose the right kitchen appliances.
Comments/ Reviews