In today's roundup, we're sharing some beef chuck recipes you can make in a pot, oven, air fryer, or cooker.
If you need a cheap meal that's also rich in protein, you're asking for too much. Just kidding—you'll just need beef chucks. They're much less pricey than other cuts because they're tougher and need to be cooked for a really long time. However, done the right way and they can be the center of very addictive dishes.
Let us walk you through some of them.
The Best Beef Chuck Recipes
What Is Beef Chuck?
It's the shoulder area of the cow, located right above the front legs. Located above the hind legs is the animal's bottom, called 'the round'.
Tough Cuts Similar to Beef Chuck
Tough cuts in an animal are usually located at the parts that do the most work. The chucks, the shanks, the briskets, the rounds, etc. all are in charge of holding up the animal as it walks, hence being the toughest cuts (and most affordable, too).
The toughness also varies from piece to piece. There's a cut called 'chuck steak', which is softer and can be cooked like a premium steak. The tough ones either end up in a grinder used for burger patties or are sold in chunks, perfect for making stews.
Ways to Cook Beef Chuck
The chuck steak can be seared in a pan with thyme and butter. If the piece is a little thick (more than 1"), it should be baked in the oven so the inside is cooked. In this case, you might want to use a cast iron skillet instead of your regular pan.
It can also be roasted. The texture should be relatively tougher than, say, tenderloins, so it's often roasted in a pot, with added liquids to prevent it from drying out. Usually, it's cooked with potatoes, carrots, thyme, broth, and red wine, and seasoned with salt and pepper.
For tougher cuts, the only way to cook is stewing or braising, preferably in a slow cooker or pressure cooker.
Why Tough Cuts Are Best for Stews
Tough cuts have lots of connective tissues, and when cooked correctly, these tissues turn into gelatin that naturally thickens the stew. Without them, the meat becomes softer. The tougher the cuts, the more connective tissues there are, and the better your stew becomes.
By 'correctly', we mean to simmer it for a really long time—up to 2 hours, even. That's how long the tissues take to melt, and can take longer if you're cooking a large amount. If you don't have that kind of time, use a pressure cooker—high pressure helps to speed up the 'breaking down' process.
Sometimes, the tendons are cut out and sold separately. Beef tendons aren't dense in proteins, but when cooked for a long time, they go from tough to surprisingly soft, and literally melt in the mouth. They should be cooked with a meatier cut to make up for the protein.
The broth they're cooked in is packed with gelatin and will harden when put in the fridge. Slice this 'broth jelly' into small cubes and they make either a flavorful soup thickener or a time-saving component in soup dumplings.
What to Serve With Cooked Beef Chuck
Meaty and with lots of gravy, a beef chuck stew can be paired with mashed potatoes or a bread of some sort to help balance the flavor. Some stews also go nicely with cooked rice, or even better, sticky rice. The meal as a whole should be balanced in protein, carbohydrates, and fat.
If the meal is too heavy for you, lighten it up with a salad. We suggest a very quick one, with sliced cucumber, tomato, and lettuce dressed in a tangy vinaigrette.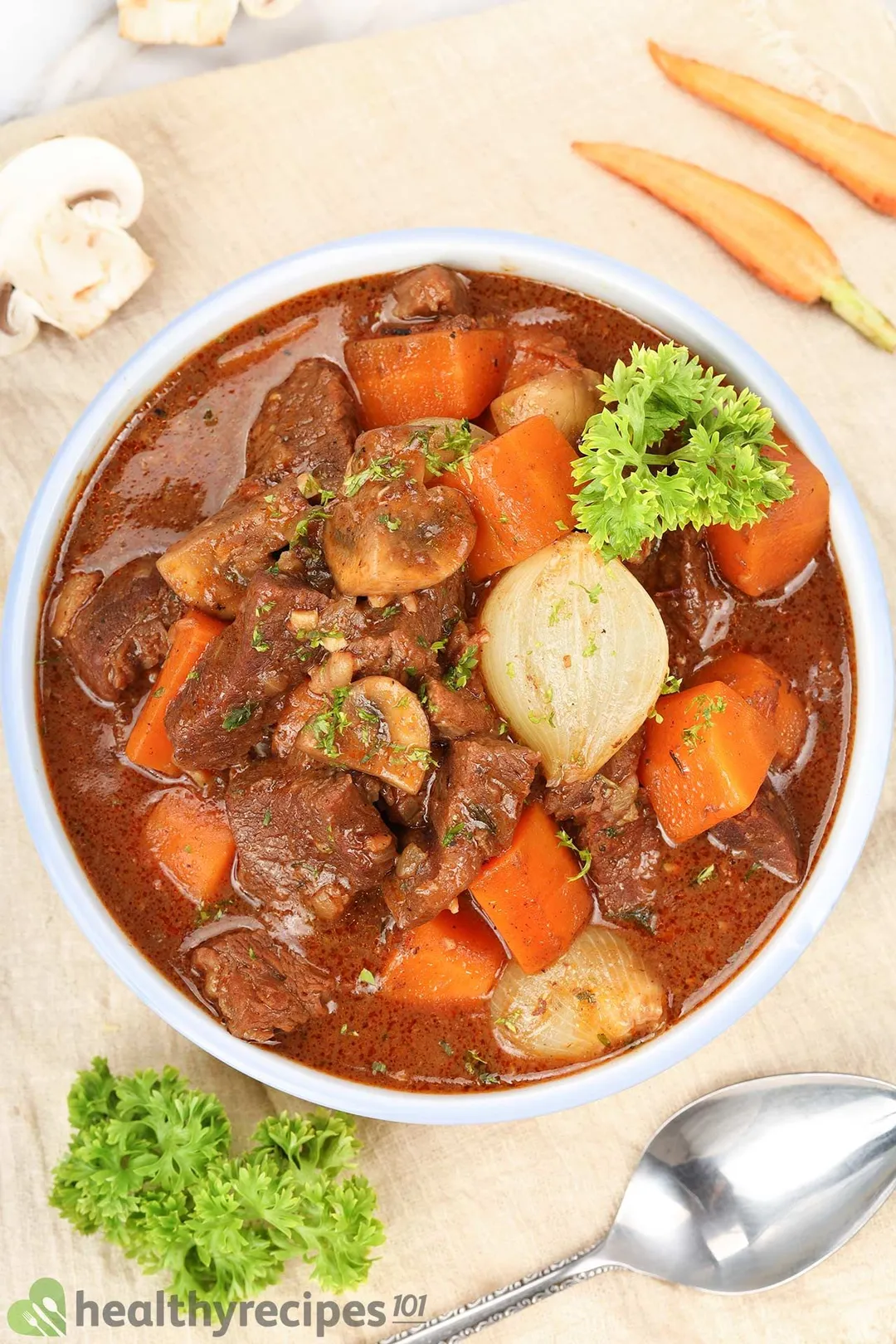 Beef Chuck Recipes
In today's roundup, we're sharing some beef chuck recipes you can make in a pot, oven, air fryer, or cooker.
Ingredients
Directions
Choose a recipe that you like.
Gather the ingredients.
Follow the instructions to create delicious tasty beef chuck recipe in less than an hour!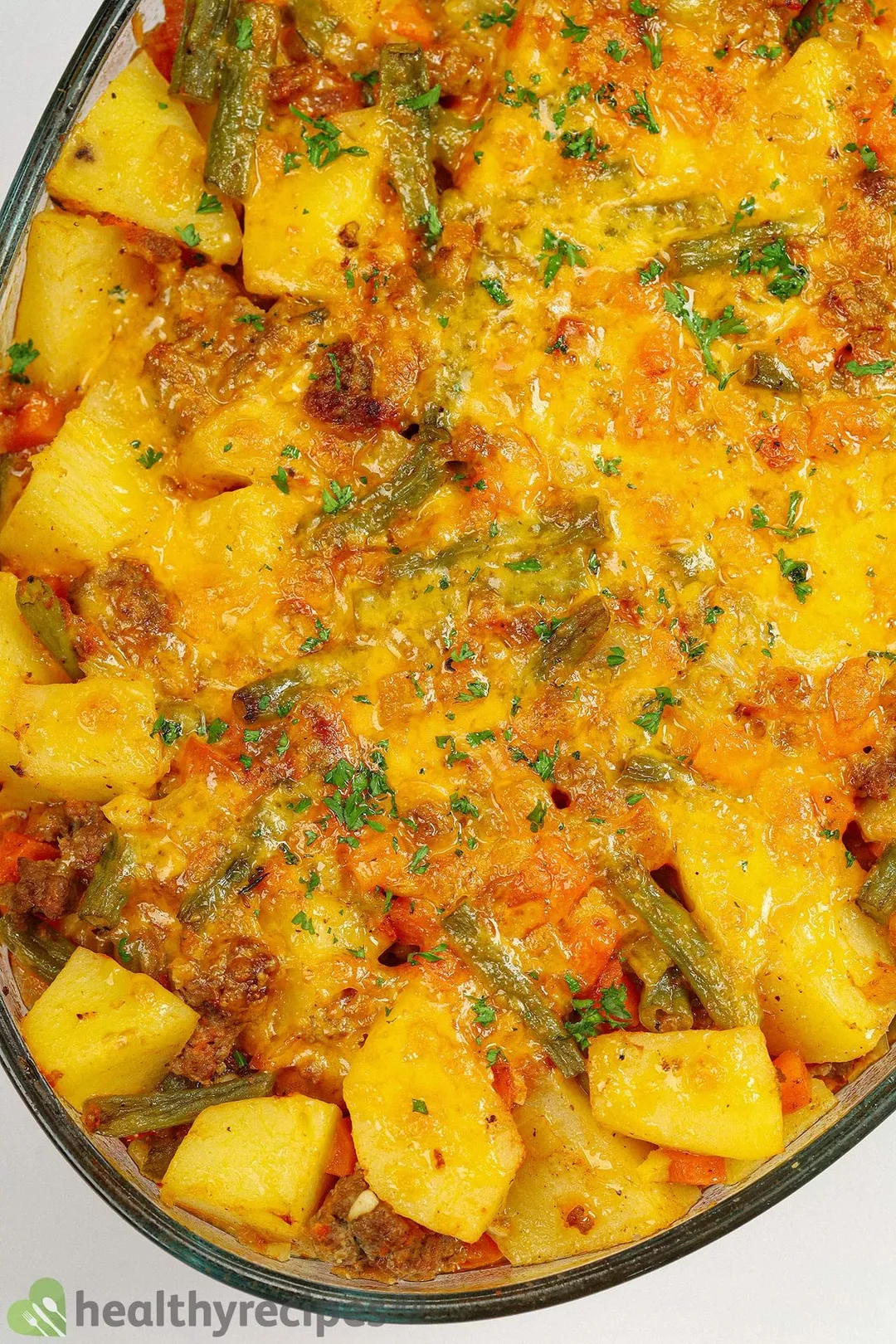 Previous Recipe
Beef Casserole Recipes
Beef Casserole Recipes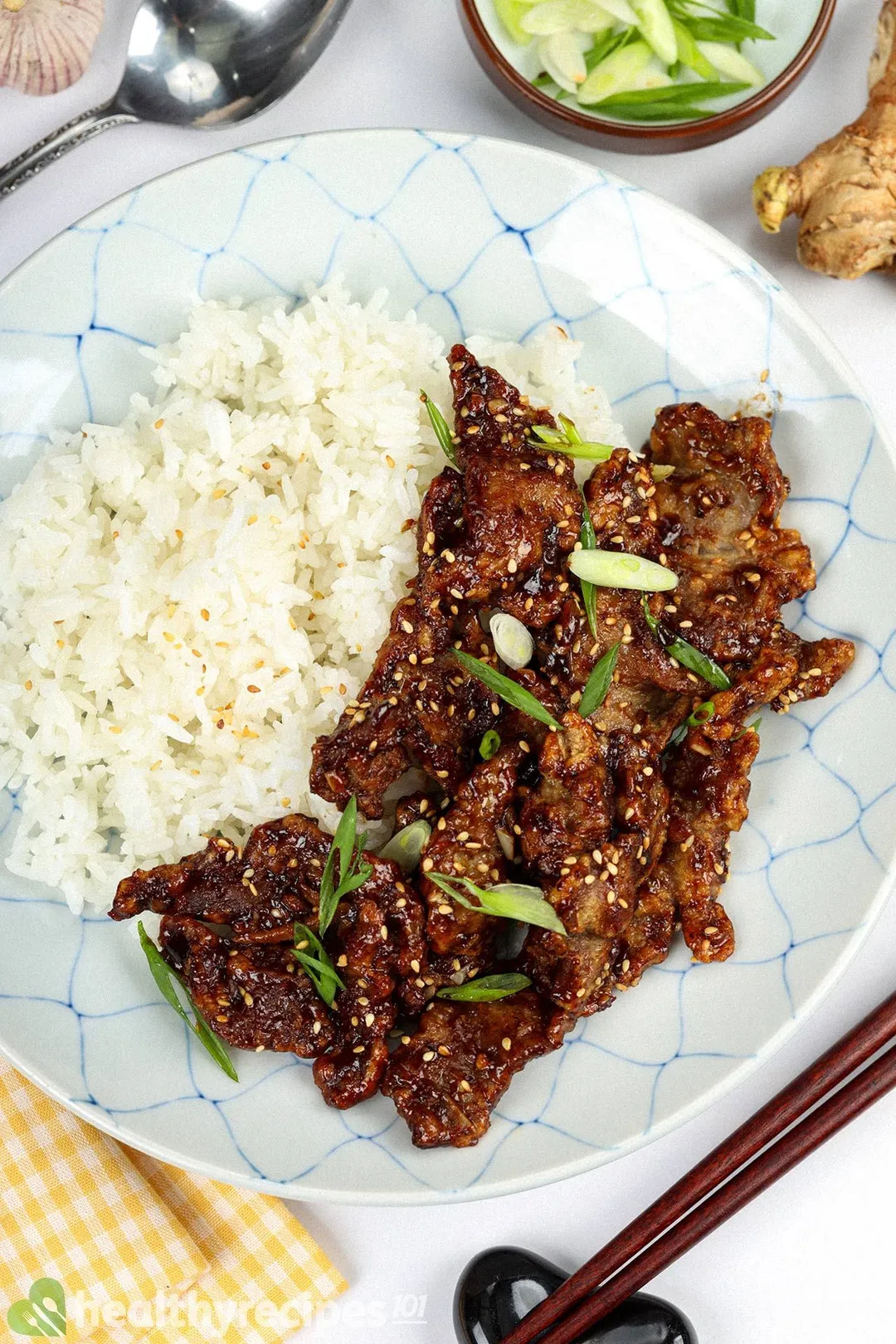 Next Recipe
Chinese Beef Recipes
Chinese Beef Recipes
Writer, Author
Luna Regina is an accomplished writer and author who dedicates her career to empowering home cooks and making cooking effortless for everyone. She is the founder of HealthyKitchen101.com and HealthyRecipes101.com, where she works with her team to develop easy, nutritious recipes and help aspiring cooks choose the right kitchen appliances.
Comments/ Reviews