Ground beef casserole recipes are an excellent alternative for big families that are often on the go. And with only basic ingredients and a few minutes of preparation time, you can let the oven do all the heavy work.
Serve the dish with a simple green salad and garlic bread for a scrumptious, substantial supper. As if that wasn't enough, leftovers of these casseroles taste even better the next day and can be simply reheated in the microwave.
Best Healthy Ground Beef Casserole Recipes
Our collection of ground beef casserole recipes offers creative ideas for tasty and budget-friendly dinners. And if you ask us, any of these recipes can go straight from the oven to the table and require minimal cleanup.
1 of 3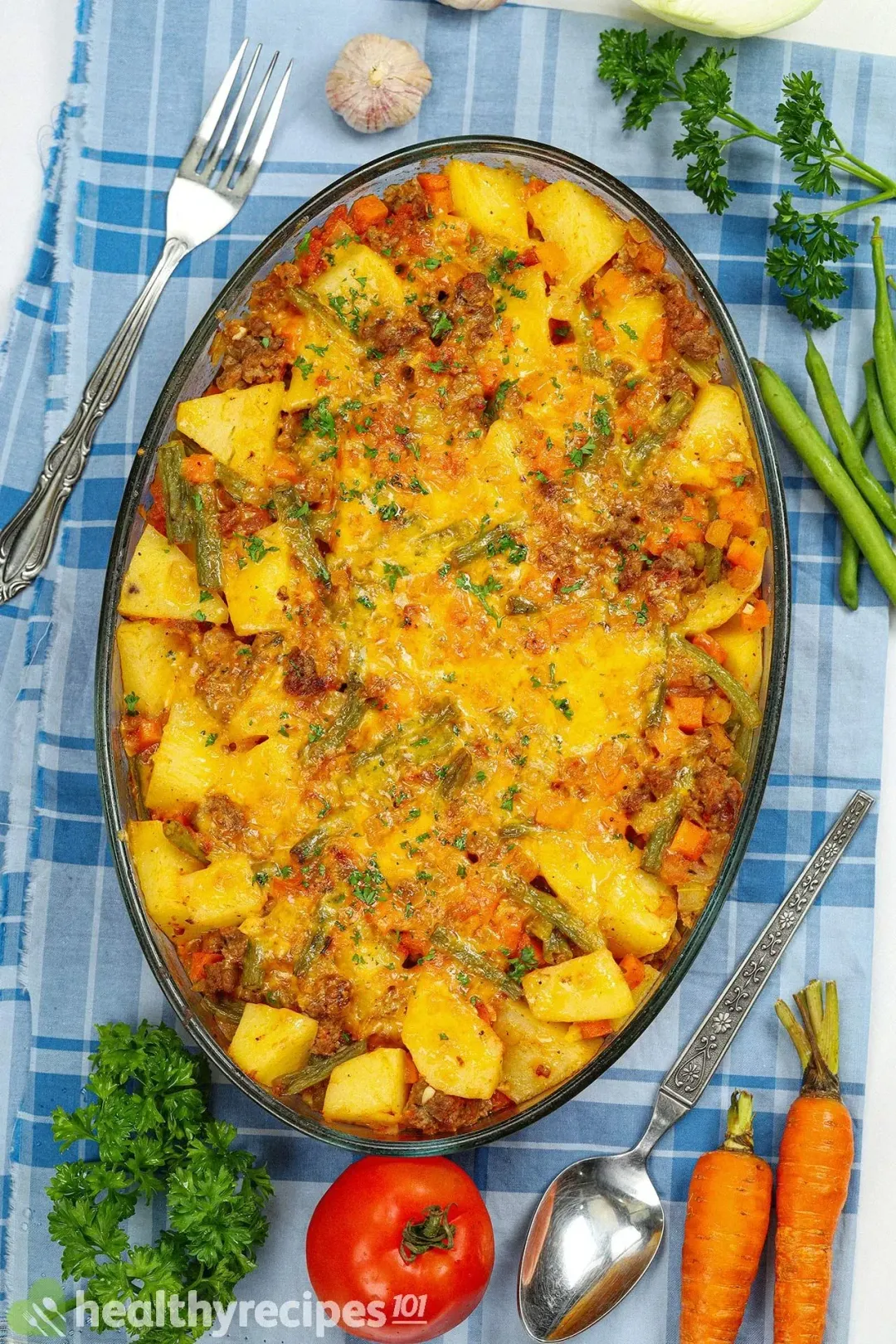 1 of 3
Vegetable Beef Casserole Recipe
The ease of preparing a casserole is enough to win any hungry soul over. Throw in potatoes, carrots, green beans, and cheese, and you've got a fetching weeknight meal.
Get the
recipe
.
2 of 3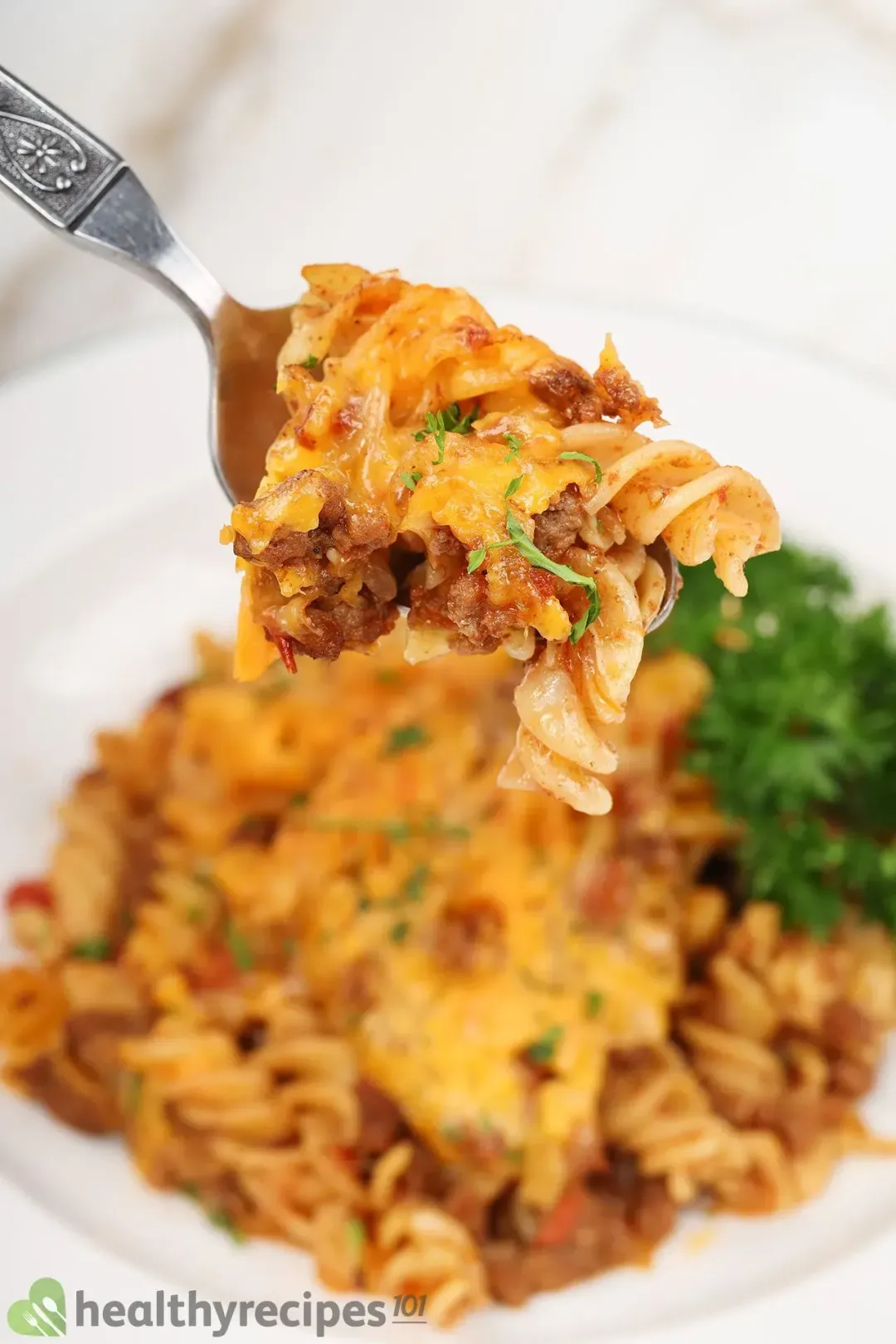 1 of 3
Ground Beef Casserole Recipe
They must have had rumbling bellies in mind when they invented casseroles. Like the best casseroles, this one is creamy, cheesy, and loaded with filling carbs. A foolproof main sure to please your guests.
Get the
recipe
.
3 of 3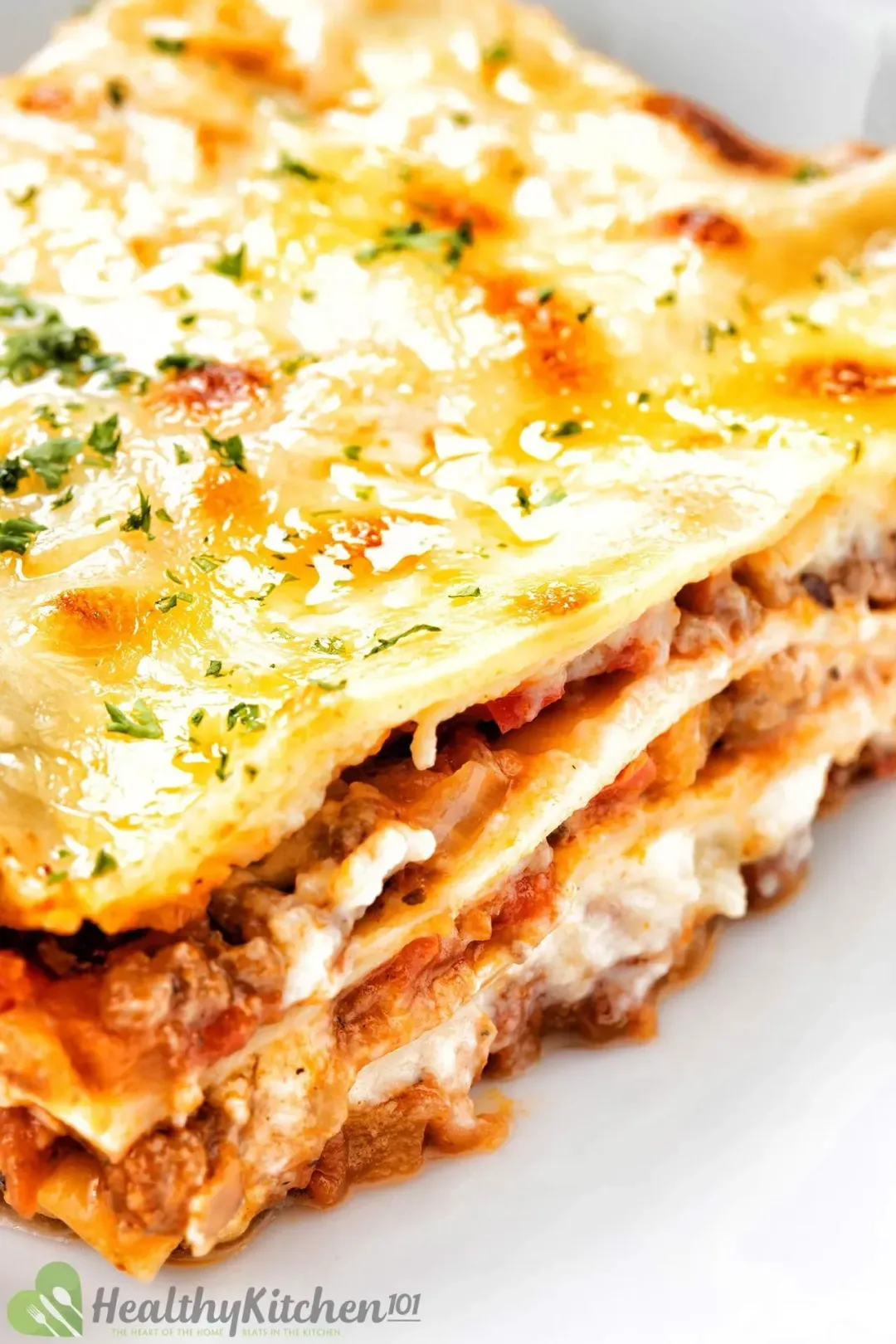 1 of 3
Lasagna Recipe
Lasagna needs no introduction. It's sometimes exactly what you need when you're unsure what to eat. A guaranteed pleaser no matter the occasion.
Get the
recipe
.
What Can I Add to These Recipes?
A ground beef casserole is a loose assortment of ingredients bound in a dish and cooked until they form a coherent whole. It's one of those dishes with a flexible list of ingredients, so much so that almost any food can be included in this delicious dish.
Here are some of the most common ingredients used in ground beef casseroles:
1. Vegetables
Veggies act as a crunchy element to give some textural contrast to the casserole. They can range from potatoes, green beans, and broccoli to leafy greens like spinach. Your only limitations are the materials at hand and your imagination!
Roasting the vegetables before adding them to the casserole enhances the flavor and texture of the whole dish, but it is by no means required.
2. Starchy Foods
Similar to lasagna sheets, rice or noodles provide structure and act as a binder for the meat and cheese sauce combinations in ground beef casseroles. 
Don't have any rice or egg noodles available? This dish is incredibly forgiving; simply substitute them with whatever you have in your pantry, such as spaghetti, macaroni, or penne pasta.
3. Binding Agents
Binding agents are not a must-have ingredient, but a couple of beaten eggs work a treat in almost all casserole recipes. Alternatively, you might use mushroom soup from a can, a basic cheese sauce, or a béchamel sauce.
You want something that will give flavor and bind all the ingredients together, so broth and tomato sauce are excellent alternatives.
4. Toppings
The ground beef casserole does not always include cheese or a crunchy topping, but we recommend something crunchy for textural contrast after the dish has been removed from the oven.
When it comes to classic toppings, chips and bacon work in most recipes. Another excellent choice is crispy onions and breadcrumbs. Simply place them on top of the casserole and then crisp them for about 5 minutes before it is done.
For more beef casserole ideas, have a look at our best beef casserole roundup.
Tips for Cooking Perfect Casseroles
To make your casserole experience more enjoyable and even easier, here are some casserole cooking tips, such as how to choose a baking dish and how to prepare the vegetables.
Choose the Right Baking Dish: If you want a crispy coating, choose a shallow baking dish. Dishes with a shallow depth cook more quickly and allow for more casserole to exposure for all the browning and crisping. Any ovenproof dish will suffice, including ceramic, metal, and glass. Keep in mind that ceramic warms up more slowly than metal or glass, which may impact the cooking time. Therefore, if you are in a hurry, use metal or glass.
Pre-cook the Raw Vegetables: Excess moisture is the enemy of a tasty casserole. The excess will turn the meal into a soupy mess.  To reduce the amount of moisture, precook any raw veggies in the recipe. This will help to extract the excess water from the vegetables before they are placed in the baking dish.
Don't Omit the Toppings: Toppings offer taste and allow for customization of a casserole. There are many options, such as bread crumbs, healthy chips, bacon, Ritz crackers, cheese, herbs, and nuts. If you are preparing a casserole in advance, only add the topping shortly before baking and bake it for a few extra minutes until golden brown.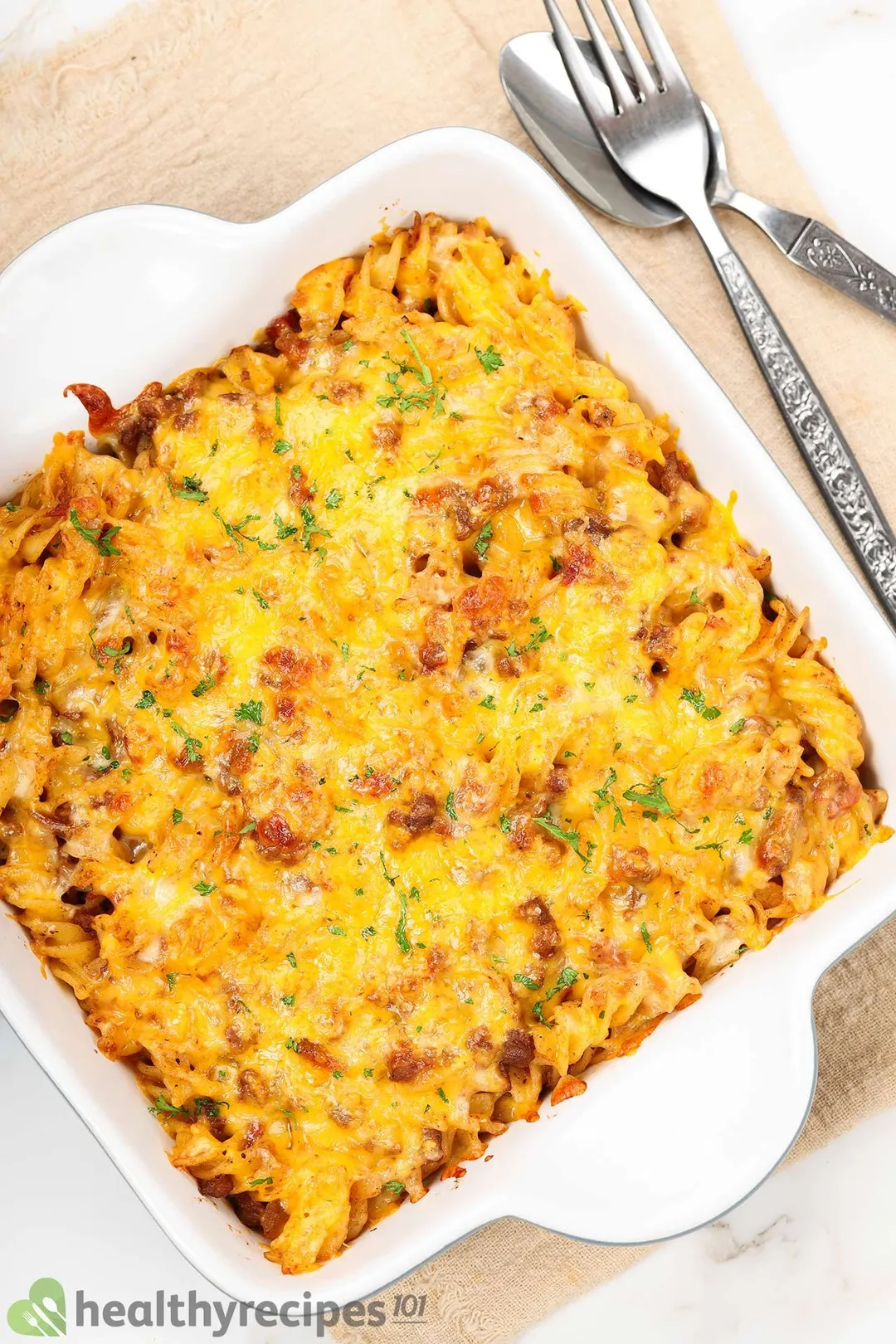 Ground Beef Casserole Recipes
Our ground beef casserole recipes introduce scrumptious and healthy comfort foods and you can save the leftovers for the next meal.
Ingredients
Directions
Choose a recipe that you like.
Assemble all the essential ingredients.
Follow the instructions to give you incredibly tasty ground beef casserole recipes in less than 50 minutes!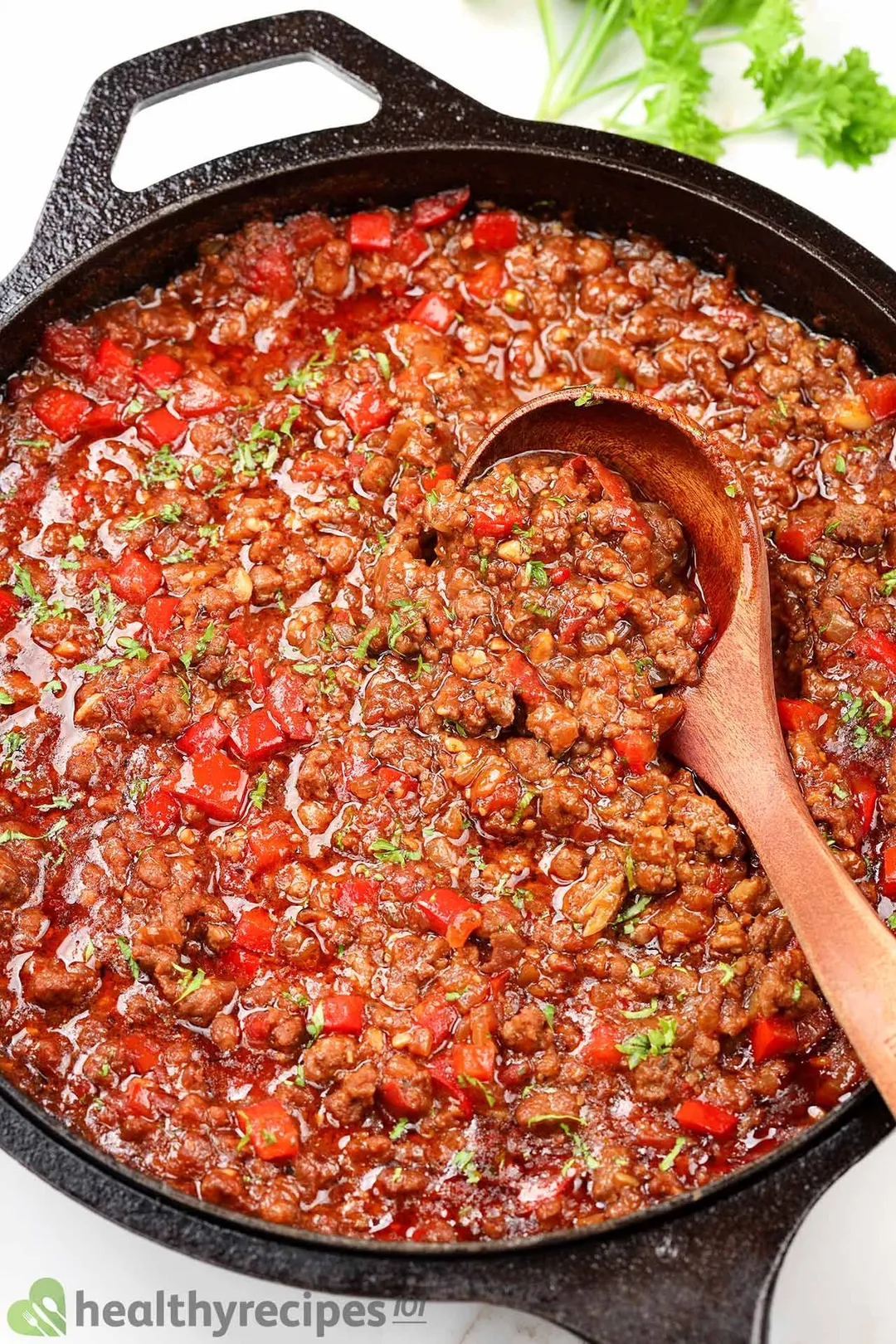 Previous Recipe
Ground Beef Recipes for Dinner
Ground Beef Recipes for Dinner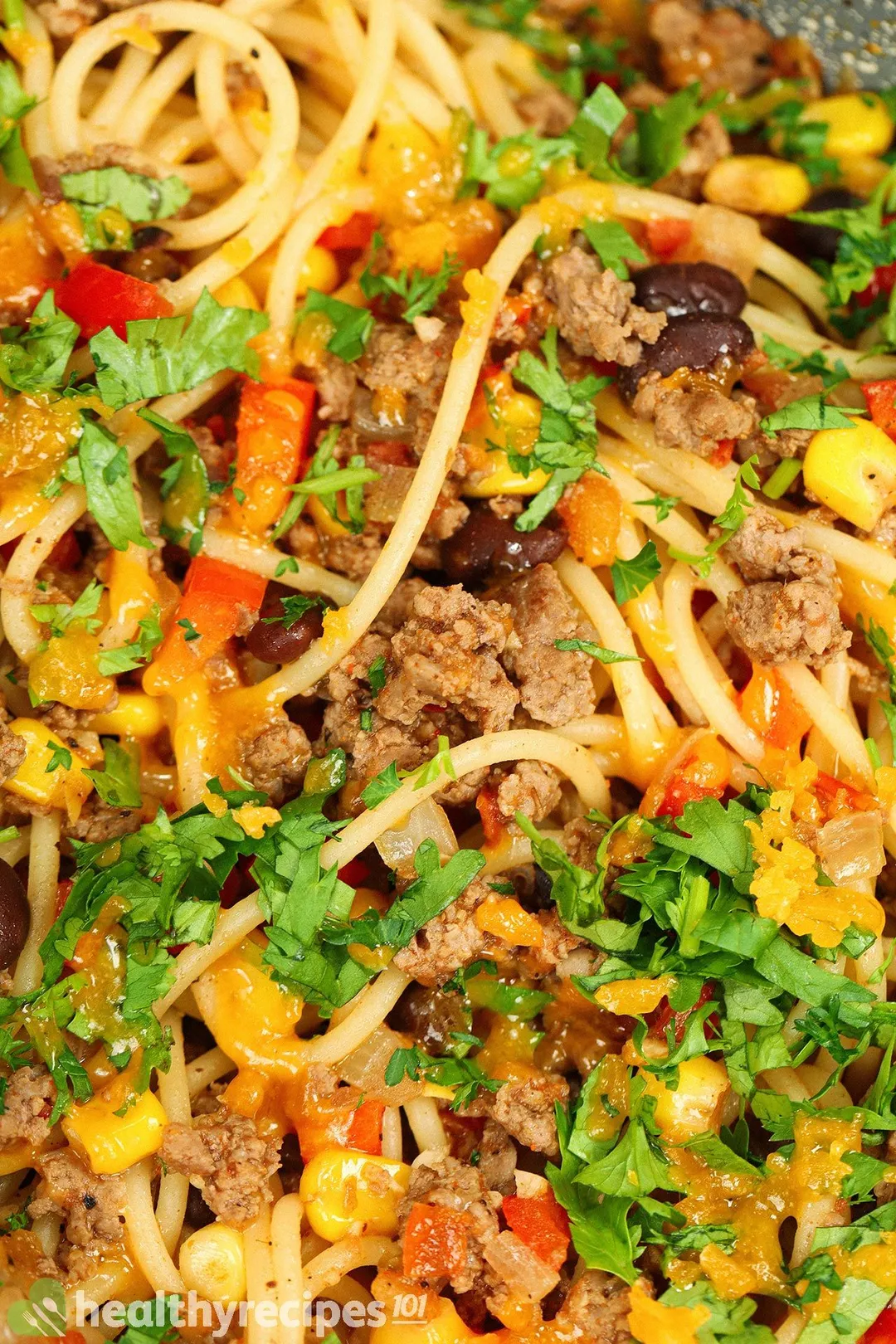 Next Recipe
Simple Ground Beef Recipes
Simple Ground Beef Recipes
Writer, Author
Luna Regina is an accomplished writer and author who dedicates her career to empowering home cooks and making cooking effortless for everyone. She is the founder of HealthyKitchen101.com and HealthyRecipes101.com, where she works with her team to develop easy, nutritious recipes and help aspiring cooks choose the right kitchen appliances.
Comments/ Reviews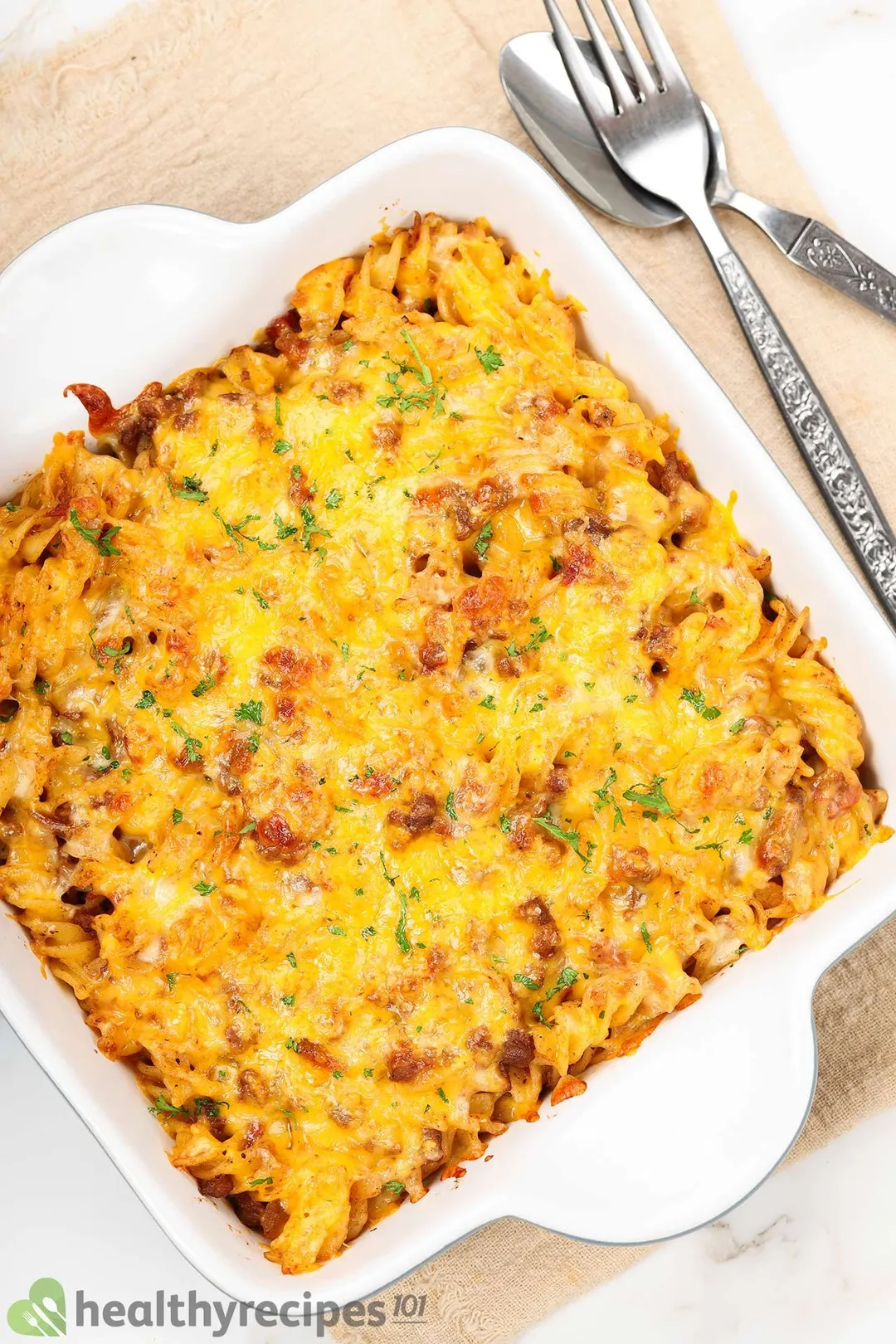 It looks like it would be a very good recipe