Today's ground beef soup collection gathers the easiest soups for you to choose from.
One of the reasons we love ground beef is how easily it cooks. There's no such thing as medium-rare ground beef. The doneness can be judged simply by color, and that beautiful golden-brown color signifies that whatever dish you have will taste amazing.
Before you look through the recipes, we have some tips that might take your soup up a notch.
Ground Beef Soup Recipes
Here are our favorites:
Types of Ground Beef to Use
Ground beef is classified by leanness, and the right kind can do a lot. Options that are too lean make the dish dry, whereas those with too much fat make the dish greasy. Those with a proper fat ratio keep your dish flavorful, satisfying, and moist.
Our favorite is 85% lean. It's also the most highly available.
Now, meat fat isn't very healthy, so you can also cook with a leaner choice then add some healthy fat to it as it cooks. You can ask your butcher for, say, ground beef 90-95% lean, or purchase lean cuts of beef and grind them yourself. With some olive oil, they'll be both healthier and delicious.
And no, we don't recommend draining the meat fat—that's tons of flavors being removed as well.
If you're making a soup with meatballs, they would be more tender and juicier if made with half ground beef and half pork. Pork is also relatively cheaper, so it's a win-win.
To Sear or Not to Sear?
Let's talk more about that brown crust.
There's a huge difference between cooked meat and seared meat. We're not exaggerating. That browning is caramelization of the meat protein, which adds smokiness, amplifying the savoriness to soups. You can cook a soup with just potato, garlic, beef, salt, and stock, but make sure everything is caramelized, and the soup won't fall short on flavor at all.
People tend to make this mistake when they cook meat: cooking it all at once. By crowding the pot, they're not leaving enough hot surface for the meat to brown. Meat moisture will flood the pot and poach that part at the bottom before it has a chance to brown. It's possible to sear this meat, but doing so also overcooks it and makes it dry.
To properly sear your meat, you want to work in small batches, and crank the heat to medium-high. Add one batch of meat and leave to sear for about 1 minute, flip, wait for another minute, then set it aside. Continue until you have all of the meat browned (and still juicy), then put that meat aside until the soup is cooked.
If your pot is too dark from all that searing, deglaze it with some broth, and transfer the liquid to a bowl before cooking the veggies. If it's some thick soup you're making with a deep flavor profile, consider using red wine for deglazing.
Stock Options
You don't always have to use beef stock for ground beef soups. For the ones with a mild, bright flavor—such as ground beef and cabbage soup—chicken stock or vegetable stock would do.
For soups with a heavy flavor profile, such as onion soup, you do want the strong beef flavor of a quality beef stock. We mean a really good one, with a really strong beefy smell. If you're trying out a new product, we recommend getting some brown gravy mix as well, just in case the stock doesn't taste as expected.
While you're at it, be sure to choose a stock that's unsalted. This makes it easier for you to control your sodium intake.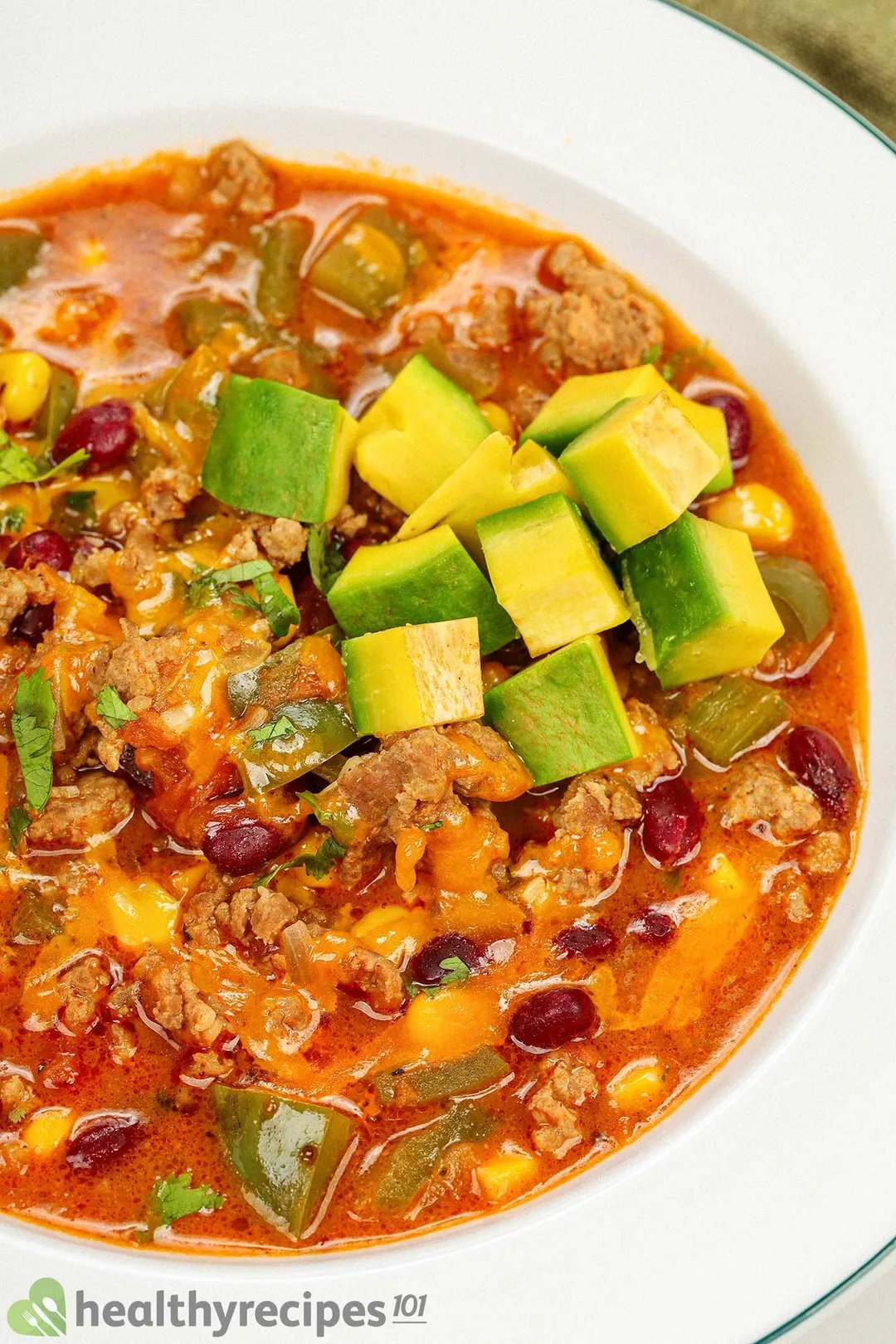 Ground Beef Soup Recipes
In today's ground beef soup recipes collection, we're sharing what we think to be the best meal ideas. We'll also show you how to sear ground beef properly.
Ingredients
Directions
Choose a recipe that you like.
Assemble all the essential ingredients.
Follow the instructions to give you incredibly delicious ground beef soup recipes in less than 40 minutes!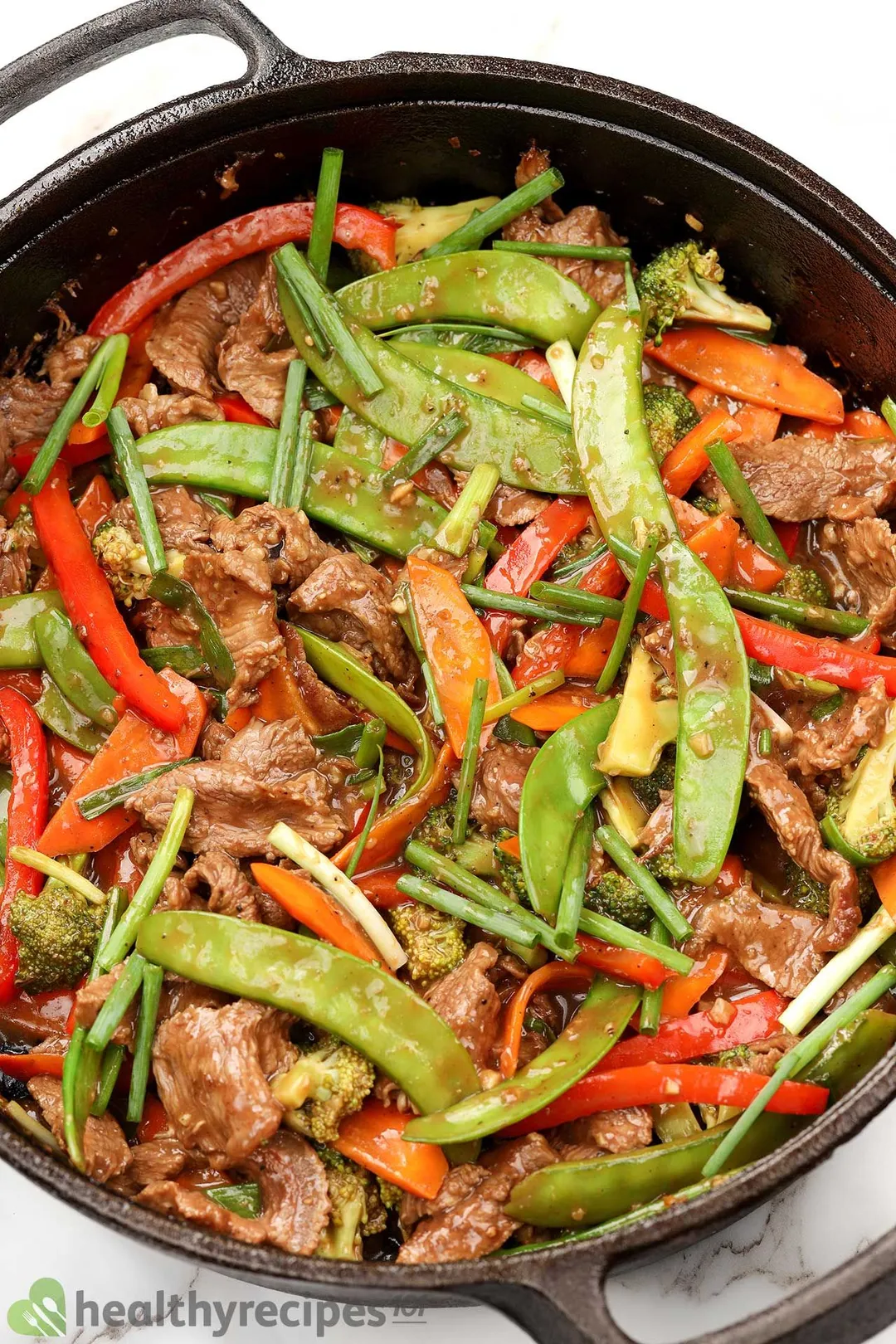 Previous Recipe
Beef Stir-Fry Recipes
Beef Stir-Fry Recipes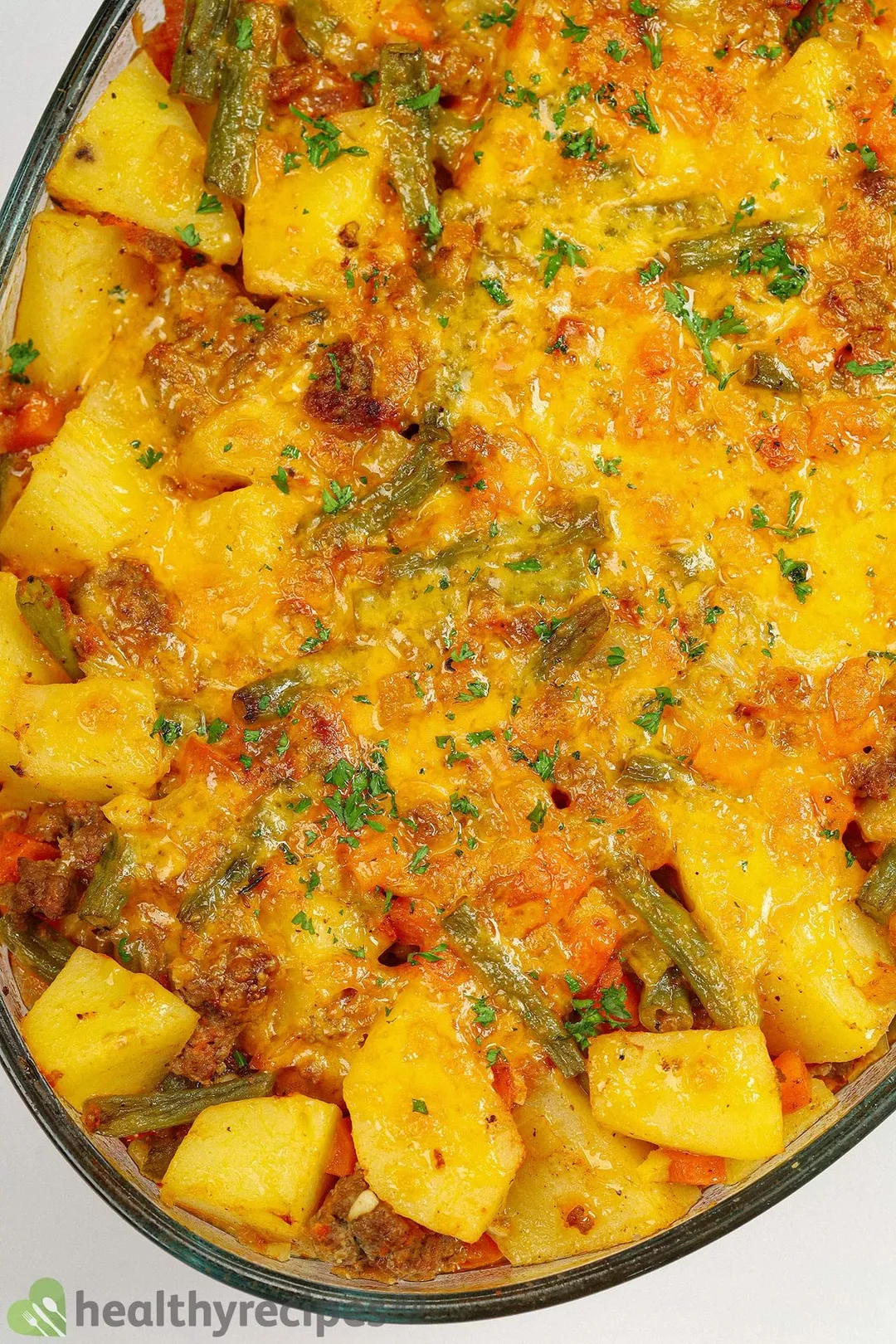 Next Recipe
Beef Casserole Recipes
Beef Casserole Recipes
Writer, Author
Luna Regina is an accomplished writer and author who dedicates her career to empowering home cooks and making cooking effortless for everyone. She is the founder of HealthyKitchen101.com and HealthyRecipes101.com, where she works with her team to develop easy, nutritious recipes and help aspiring cooks choose the right kitchen appliances.
Comments/ Reviews