In this collection we'll show you some easy, delicious beef and noodle recipes.
What Can You Make With Beef and Noodles?
A lot, apparently.
You can make some delicious stir-fries with sliced beef. With seasonings and vegetables of your choice, a comforting meal with it is a breeze. I like to stir it over high heat with oil, garlic, sliced carrots, cabbage, boiled egg noodles, soy sauce, and honey, and what comes out is pure delicacy.
Or you can cook up a bowl of noodle soup with ground beef. Put together a basic one with sautéed beef, cooked noodles, and a very good chicken broth simmered with charred onions and ginger. If you prefer a more elaborate broth, here are some ideas:
Make a curry broth: over medium heat on a skillet, cook some thinly sliced onions and carrot (one carrot, two onions), until the onion turns brown and the carrot chars a little. Stir in some curry powder, tomato paste, and cook until the bottom looks a little burnt (just seconds), then remove from the heat. Add 1/4 cup water, scrape the bottom, and blend until smooth. Add this mixture to your broth and season with salt, sugar, and cream to taste.
Make a ragout broth: cook some beef in a pot until charred, then transfer it to a bowl and put aside. Add more oil, a handful of chopped vegetables (carrot, celery, onion) along with tomato pureé, and cook until a little bit charred. Continue adding a splash of wine and a sprig of rosemary. When the liquid's reduced to half, turn off the heat. Make up for the vaporized liquid with beef stock, and blend everything together. Add this mixture to your broth and season with salt, pepper, and beef seasoning. If you don't have beef seasoning, sear then pressure-cook some beef chuck with the mixture before blending them all together.
With minced beef and pasta instead of noodles, you can make bolognese spaghetti, spaghetti and meatballs, lasagna, beef macaroni, or creamy beef pasta with corn and peas. The list goes on.
Best Healthy Beef and Noodle Recipes
Tips to Up Your Beef and Noodle Game
Whatever you're making, be sure to adapt these simple steps into your cooking regime:
1. Add Caramelization
This is what lots of recipes forget to instruct. For dishes with deep tastes like beef, it's especially crucial to cook the meat and vegetables until they char a little. Those little charred spots add a depth of flavor, characterized by a distinct nuttiness that makes the dish way tastier.
For meat, don't crowd the pan or lots of moisture will come out and prevent caramelization. Crank the heat on high, add meat only when the oil is hot, and leave one side to cook until charred before you flip. Mind pretty much the same thing when cooking vegetables, but stir them as you cook instead of leaving them still.
2. Cook Noodles to Al-dente
If the noodle is to be stirred over heat, which most recipes will ask for, the heat will cook it down further. It's important to cook the noodle just until it has reached al-dente.
When has it reached al-dente? Refer to the box's instructions. They should state 'boil for … to … minutes', the first number of which should be the indicator. Rinse the heat off immediately after cooking and set it aside.
Oven-baked dishes such as lasagna are exceptions, since the noodles are to be cooked further for up to an hour. Some recipes may either ask you to cook the pasta just until it's softened, or to leave the pasta completely dry, and then it's better to listen to them.
3. Never Skip Garlic
As obvious as this may sound, a lot of us find the lingering smell of garlic on our fingers bothersome, and so never intend to work with it. Here's a cleaning tip: rub your fingers with some lemons or citrus juices, and they'll come off.
If you don't like peeling or chopping garlic or both, consider garlic powder. It's especially helpful when you scale the recipe up to serve 10 or 20, and it requires chopping 20 cloves for instance. In terms of flavor, one teaspoon of garlic powder is roughly equivalent to 2 minced cloves.
But then again, I think it's nice to find bits of chopped garlic in the dish. You can use the powder for taste, but add in some cloves for texture.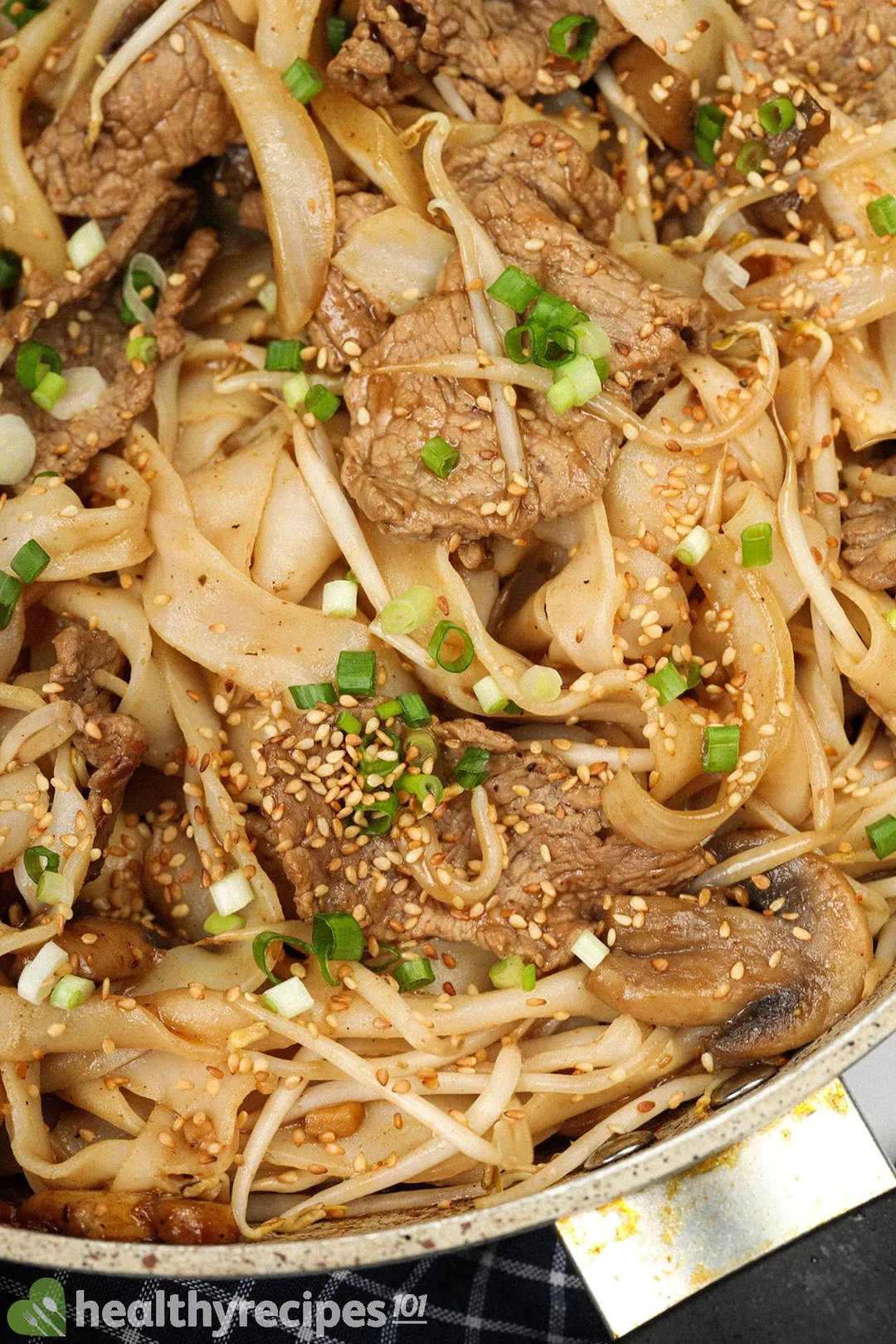 Beef and Noodle Recipes
In this collection we'll show you some easy, delicious beef and noodle recipes.
Ingredients
Directions
Choose a recipe that you like.
Assemble all the ingredients.
Follow the instructions to give you incredibly tasty beef and noodle recipe in less than 45 minutes!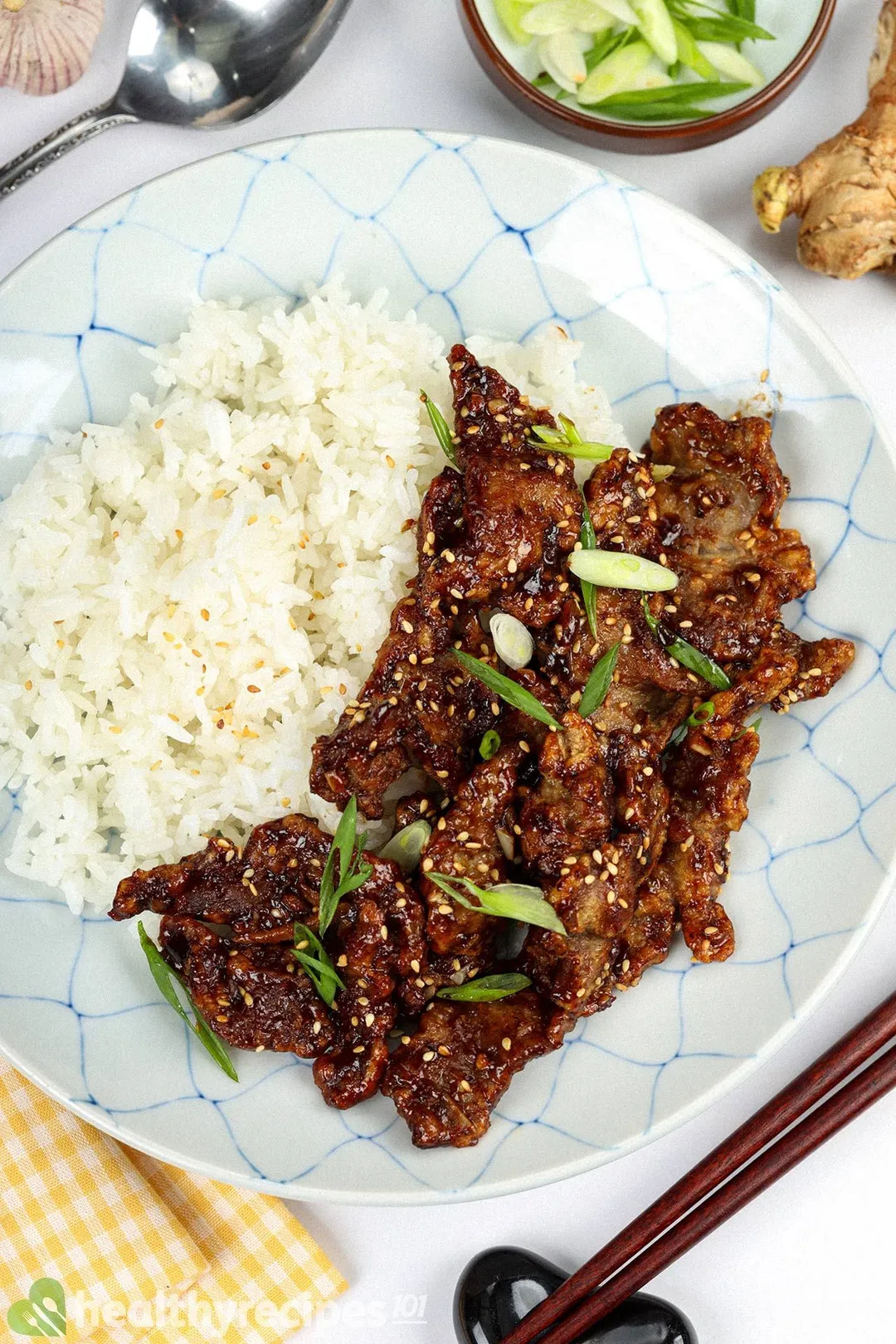 Previous Recipe
Chinese Beef Recipes
Chinese Beef Recipes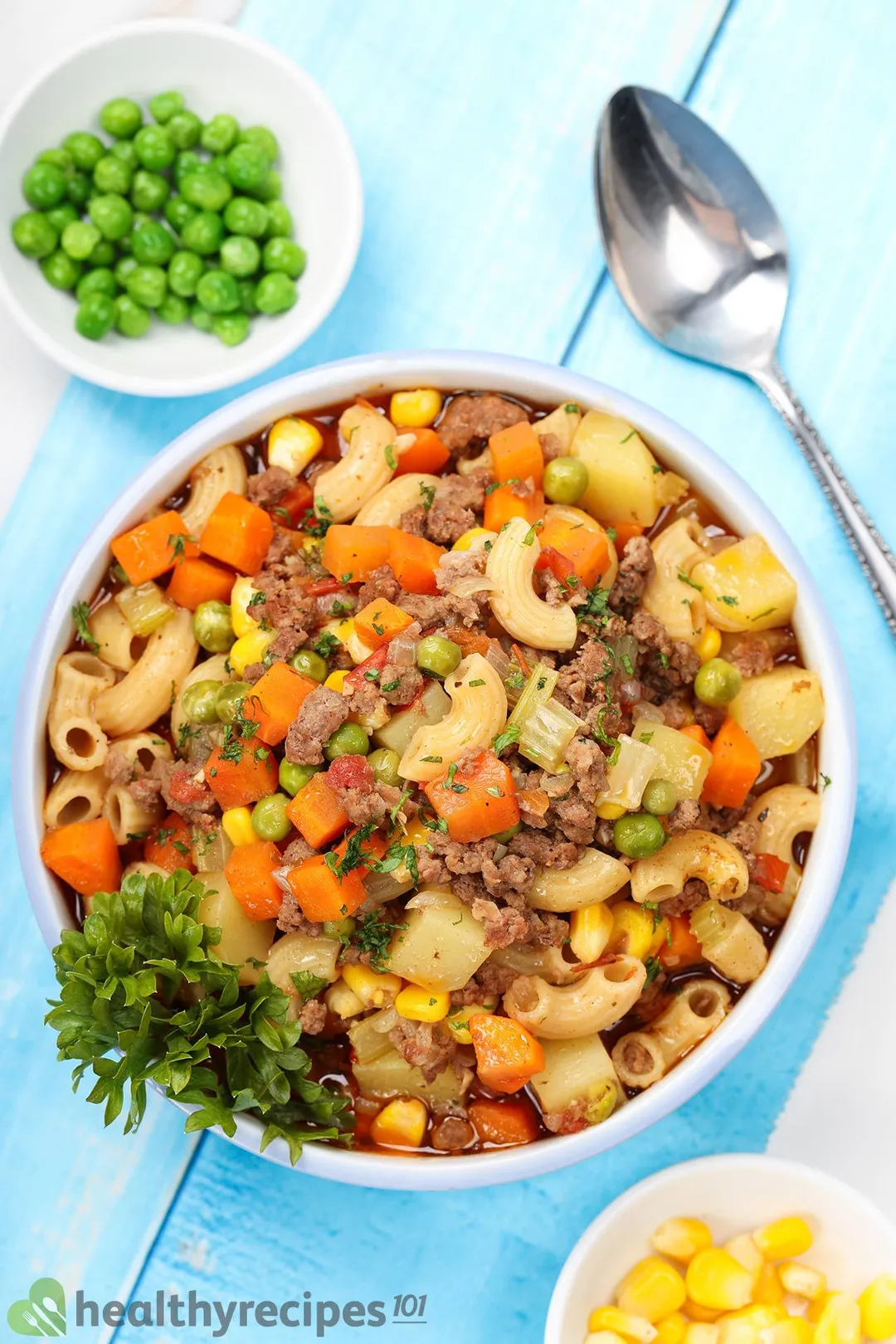 Next Recipe
Easy Ground Beef Recipes
Easy Ground Beef Recipes
Writer, Author
Luna Regina is an accomplished writer and author who dedicates her career to empowering home cooks and making cooking effortless for everyone. She is the founder of HealthyKitchen101.com and HealthyRecipes101.com, where she works with her team to develop easy, nutritious recipes and help aspiring cooks choose the right kitchen appliances.
Comments/ Reviews