Today's roundup gathers the most flavorful Chinese beef recipes. From quick stir-fries to elaborate stews and soups, they are sure to spice up your week.
What Does a Typical Chinese Meal Have?
You're likely to find balance in a typical, wholesome Chinese meal: carbs (cooked rice, bread, buns, etc.), cooked meat (sometimes with vegetables), pickled vegetables, and a light soup. Each dish contributes a different flavor profile, harmonizing with one another.
Of course, not everyone has the time to be so elaborate, so they opt for easier alternatives. Meals like rice with sautéed vegetables or sautéd noodles can be seen more often, and even more commonly in lunch boxes sold at vendors. When there is time, however, every Chinese tends to stick to their tradition, where both their soul and body are nurtured.
Our Favorite Chinese Beef Recipes
Popular Flavors of Chinese Beef Recipes
Now, if you're not very familiar with Chinese cuisine, you must have thought it's all about adding chili oil to everything. Many dishes are indeed so, but there's certainly more to it.
Chinese cuisine leans heavily on the seasonings, such as soy sauce, hoisin sauce, sugar, cooking wine, and vinegar. Sometimes, aromatics like peppercorn, star anise, five spice, cinnamon, cloves, ginger, etc. are used as well. For this reason, some Westerners find Chinese dishes overpowering, but can't seem to go back to their usual meals once growing fond of them.
Some dishes, especially soups, are cooked for hours and use exotic aromatics that low-key complement the main ingredients. A beef soup, for instance, simmers chunks of brisket with garlic, ginger, cinnamon, and star anise, providing a serious depth of flavors. Stews like this are well-favored among the elderly.
Occasionally, Chinese people enjoy hot pots. Hot pots are easy nowadays with pre-packaged seasonings, and come in many flavors ranging from very spicy to very soothing. A beef hot pot might be the easiest to prepare on this list.
What Cuts of Beef Work Best?
Tough cuts, such as the shoulder, the brisket, etc. are used in soups and stews. Flank steaks are commonly made into stir-fries with vegetables. More tender cuts, such as the loins, are sliced thinly and best served in hot pots.
Now, if all there's left in the house is a shoulder cut and you feel like making a simple beef sauté, here's a trick to make the cut more tender:
Thaw it, slice it thinly, and marinate it with seasonings you like. Be sure to cut against the grain.
Mix it with some cornstarch (1 tbsp per 4 oz) and leave it to rest for about 5 minutes. All-purpose flour or tapioca starch won't work as well.
Heat a skillet on high heat and only when it's very hot, add the oil. Dip a pair of bamboo (or wooden) chopsticks in, and when you see bubbles coming out of the tips, add the beef. Stir the beef constantly with the chopsticks, and remove it from heat as soon as some brown spots begin to develop. The meat should be just cooked and very juicy.
Typical Vegetables in a Chinese Meal
In stir-fries, a few common choices are bok choy, carrot, Chinese cabbage, mustard greens, eggplants, and cucumbers. They're quite neutral in taste and suitable for many meats, including beef.
In soups and hot pots, people also use mushrooms of all sorts, winter radish, Konjac, and soy-based products like silk tofu or tofu skin. These ingredients are available in most supermarkets.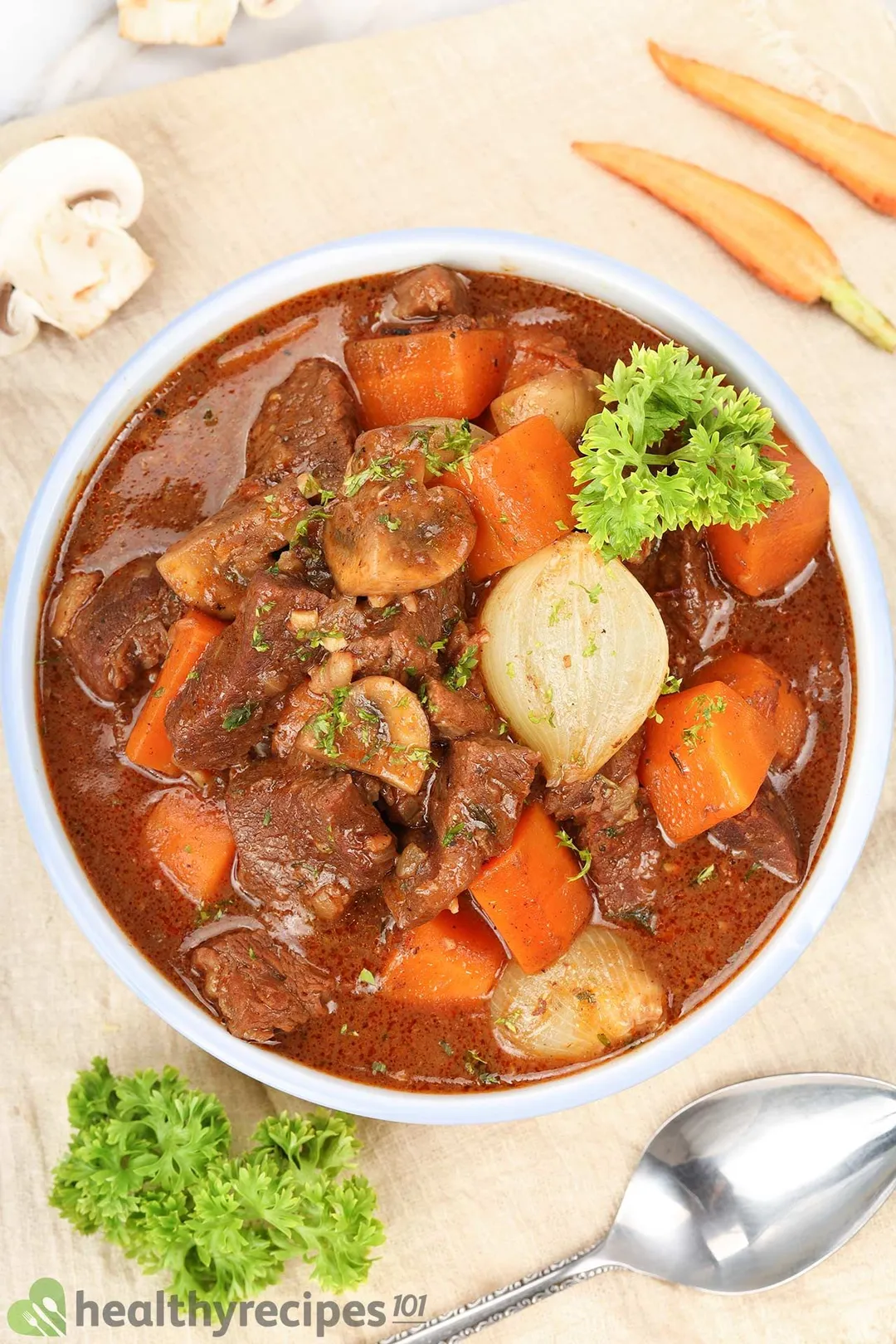 Previous Recipe
Beef Chuck Recipes
Beef Chuck Recipes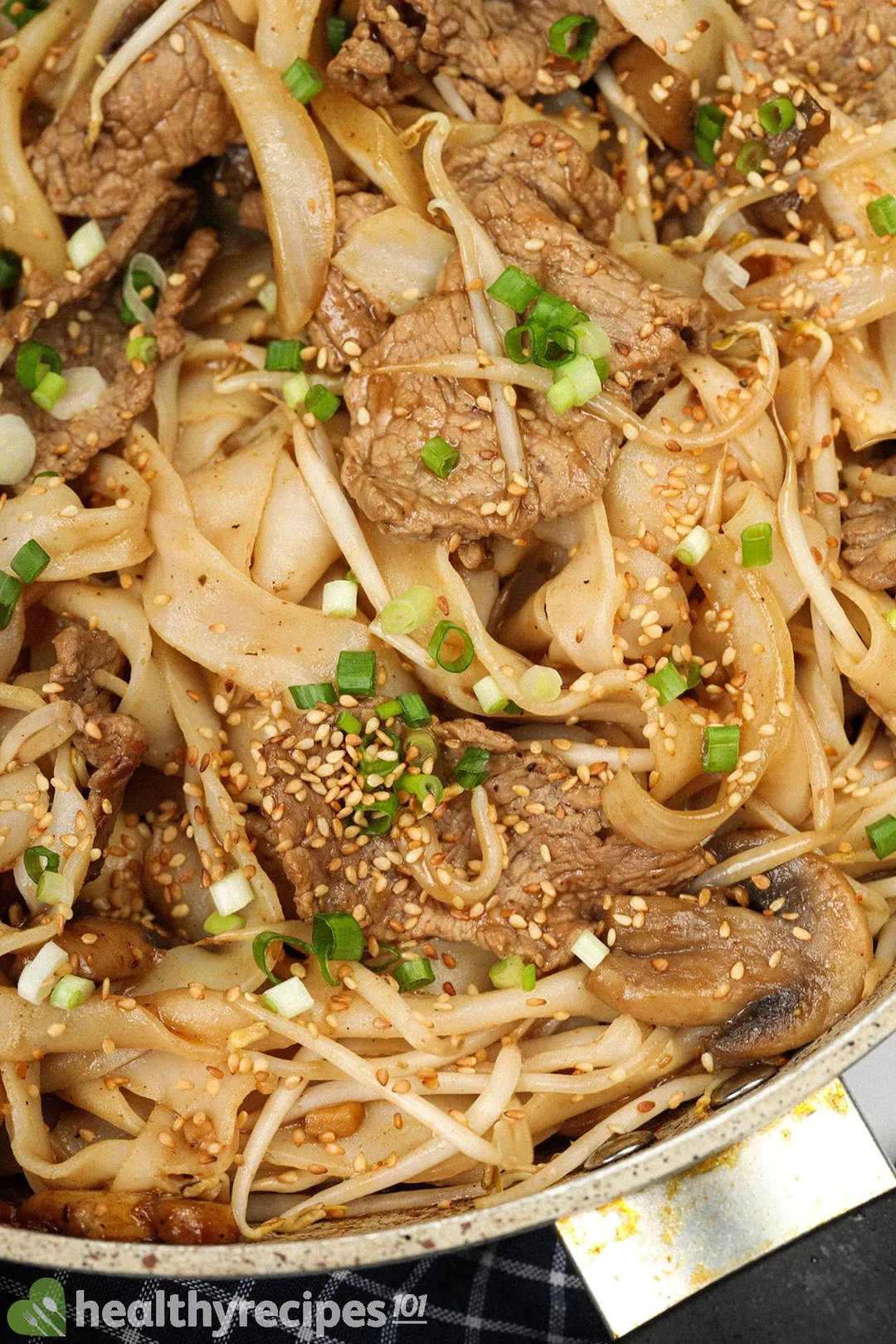 Next Recipe
Beef and Noodle Recipes
Beef and Noodle Recipes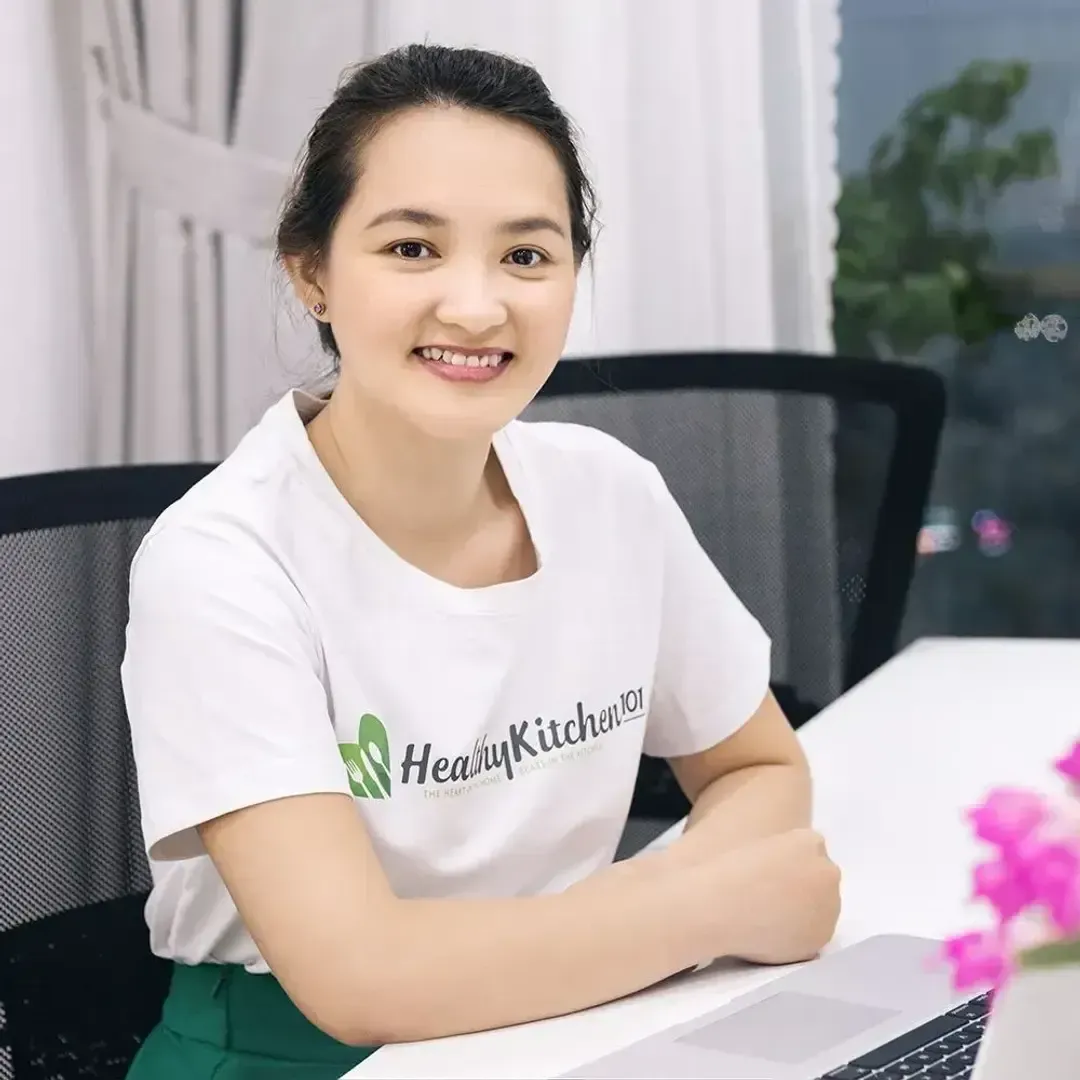 Writer, Author
Luna Regina is an accomplished writer and author who dedicates her career to empowering home cooks and making cooking effortless for everyone. She is the founder of HealthyKitchen101.com and HealthyRecipes101.com, where she works with her team to develop easy, nutritious recipes and help aspiring cooks choose the right kitchen appliances.
Comments/ Reviews