Many of our favorite meat-based recipes revolve around a culinary superstar: ground beef, from your mother's meatloaf to staples like burgers and foreign cuisines like Mongolian beef and Cuban picadillo.
If you're seeking dinner inspiration, we've included a number of easy ground beef recipes to get you started.
Best Easy Ground Beef Recipes
What to Make With Ground Beef
When it comes to meat, ground beef is arguably the all-American go-to ingredient for a variety of reasons. It is affordable, cooks quickly, and can be utilized in an infinite number of tasty ways.
Any collection of scrumptious, traditional ground beef dishes should include meatloaf, hamburgers, chili, and lasagna. These ultimate comfort foods are delicious crowd-pleasers and have enjoyed widespread popularity.
Or, if you're in the mood for something different, try new ways to use ground beef in soups, calzones, and shepherd's pie. These foods are ideal to serve for a weeknight dinner or freeze for a future gathering.
When it comes to handling and cooking ground beef, even the most experienced chefs may benefit from learning a few new techniques. Whether you cook with it frequently or maybe occasionally, there is likely something you might do better with your ground beef tray.
Tips for Cooking Ground Beef 
1. Understand Your Meat Preferences
For dishes such as chili, bolognese, and tacos, you will brown and cook the beef thoroughly, or until it is tender. If you're cooking the beef this way, there is no need to worry about the internal temperature. As long as the meat has been broken up and cooked until it is no longer pink inside, it's good to go.
On the other hand, preparing hamburgers or meatloaf might be more difficult. The USDA suggests cooking ground beef to an internal temperature of 160 degrees Fahrenheit. Texture or firmness is not a reliable sign of doneness, so the best way to determine the internal temperature is by using a meat thermometer.
2. Cook in a Large Skillet
Using a large skillet enables the meat to be spread out evenly, which increases the surface area and browning process.
If you cook your meat in a small skillet, it will steam and end up with a rubbery texture. Note that the greater the quantity of ground beef, the larger the skillet should be. 
Nonstick pans simply do not hold heat as effectively, so we prefer stainless steel or cast iron. To prevent the meat from adhering to your stainless steel or cast iron pan, use a small amount of oil and ensure that the cast iron is well coated.
3. Avoid Constant Stirring 
Many cooks make the error of continually turning ground beef while it browns; however, this causes the meat to lose moisture and become harder. To brown, the meat must remain in contact with the pan for a period of time.
It's recommended to let the meat brown and simmer for a few minutes before breaking it up with a wooden spoon. It creates the dark brown, crispy texture you've likely tasted in a delicious burger or steak.
Check out our: Easy Ground Beef Recipes With Few Ingredients
How Long Is Ground Beef Good in the Fridge?
Ground beef may be kept in the refrigerator for up to two days. To store the product, place it in an airtight container or move it to a Ziplock bag and mark it with the date. 
Like many other leftovers, cooked ground beef will survive for three to four days in the refrigerator and three to four months in the freezer. Be sure to keep it in a freezer bag or an airtight container.
So, if you want to cook tonight's supper at home, here are some quick and tasty ground beef dishes that everyone will like.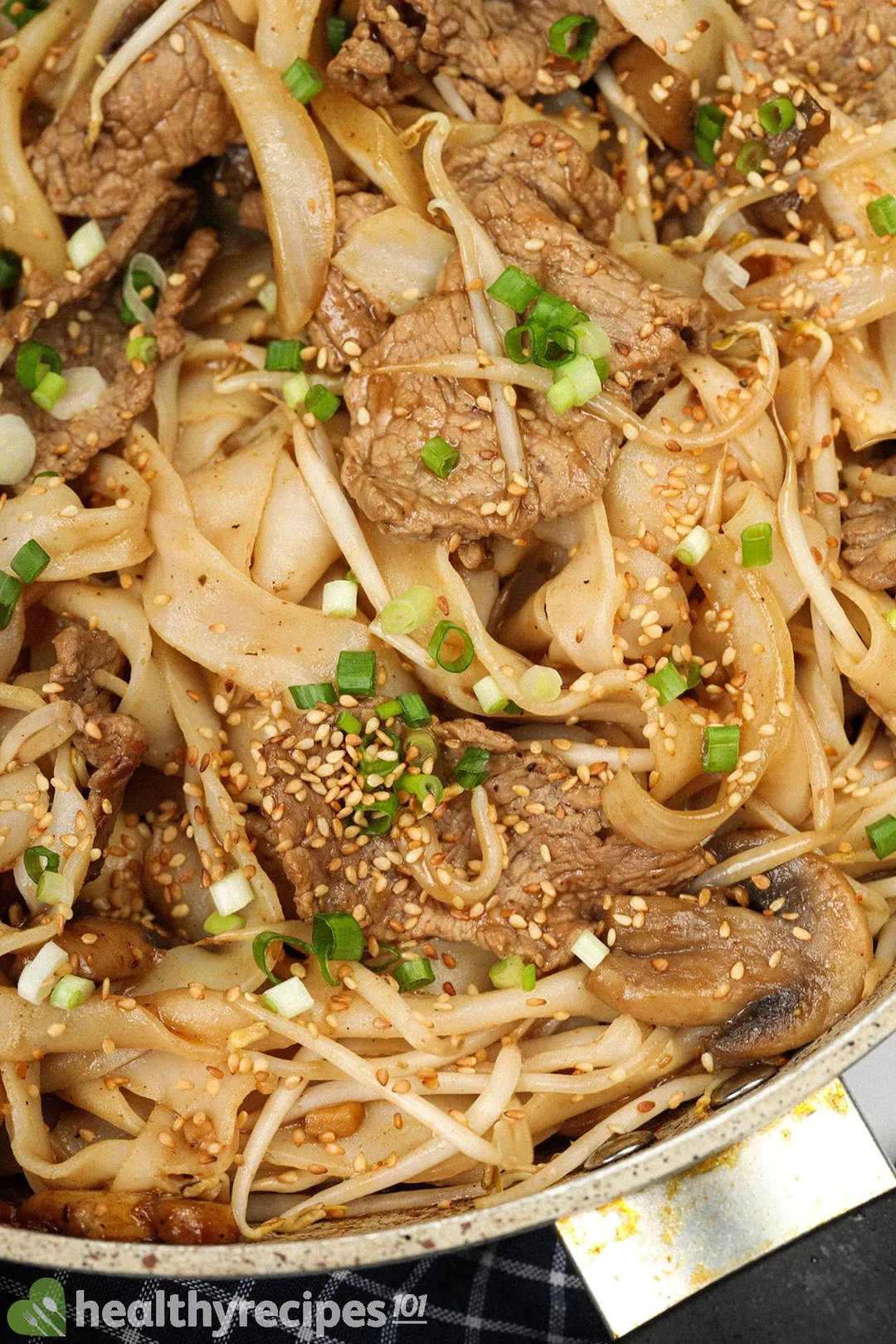 Previous Recipe
Beef and Noodle Recipes
Beef and Noodle Recipes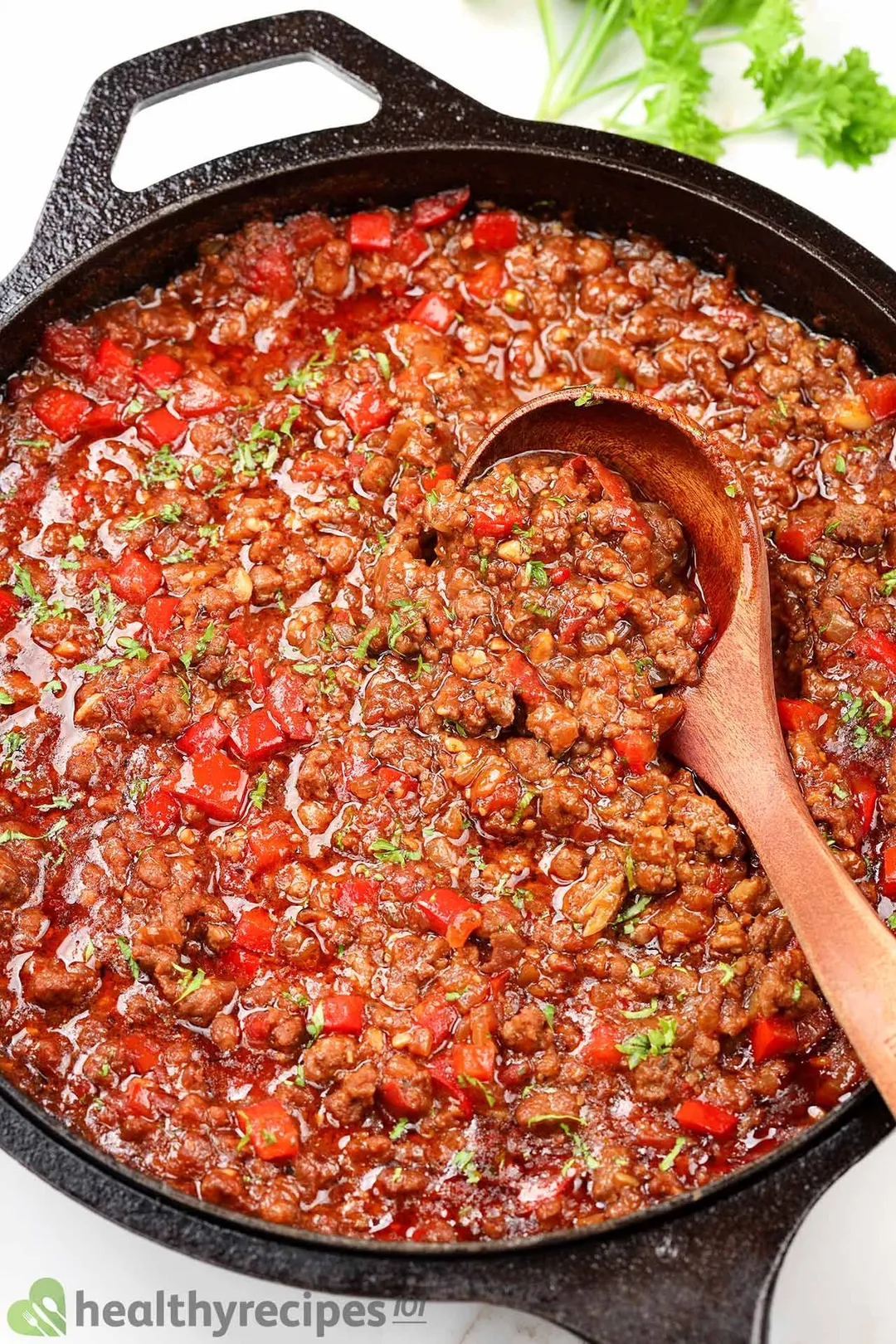 Next Recipe
Ground Beef Recipes for Dinner
Ground Beef Recipes for Dinner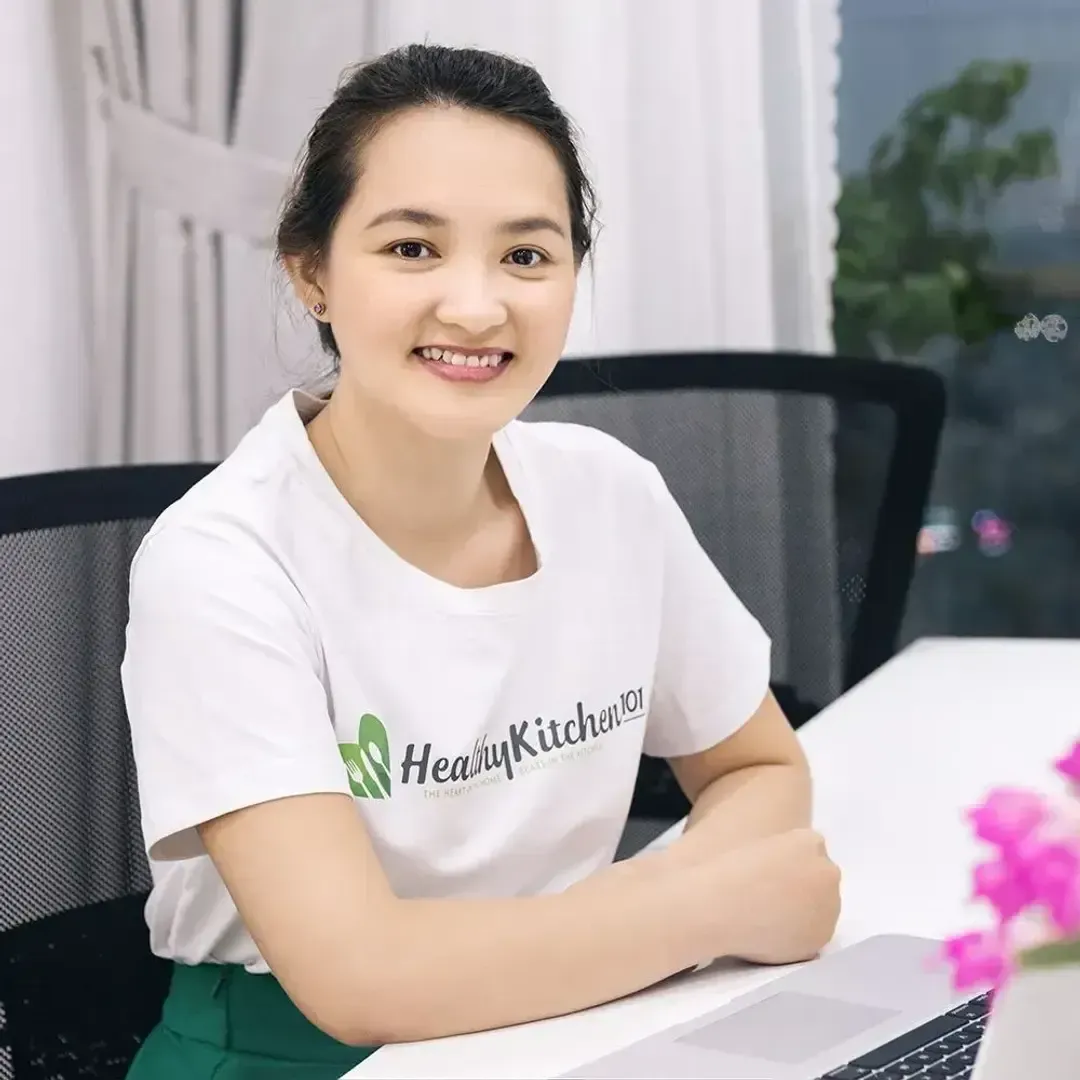 Writer, Author
Luna Regina is an accomplished writer and author who dedicates her career to empowering home cooks and making cooking effortless for everyone. She is the founder of HealthyKitchen101.com and HealthyRecipes101.com, where she works with her team to develop easy, nutritious recipes and help aspiring cooks choose the right kitchen appliances.
Comments/ Reviews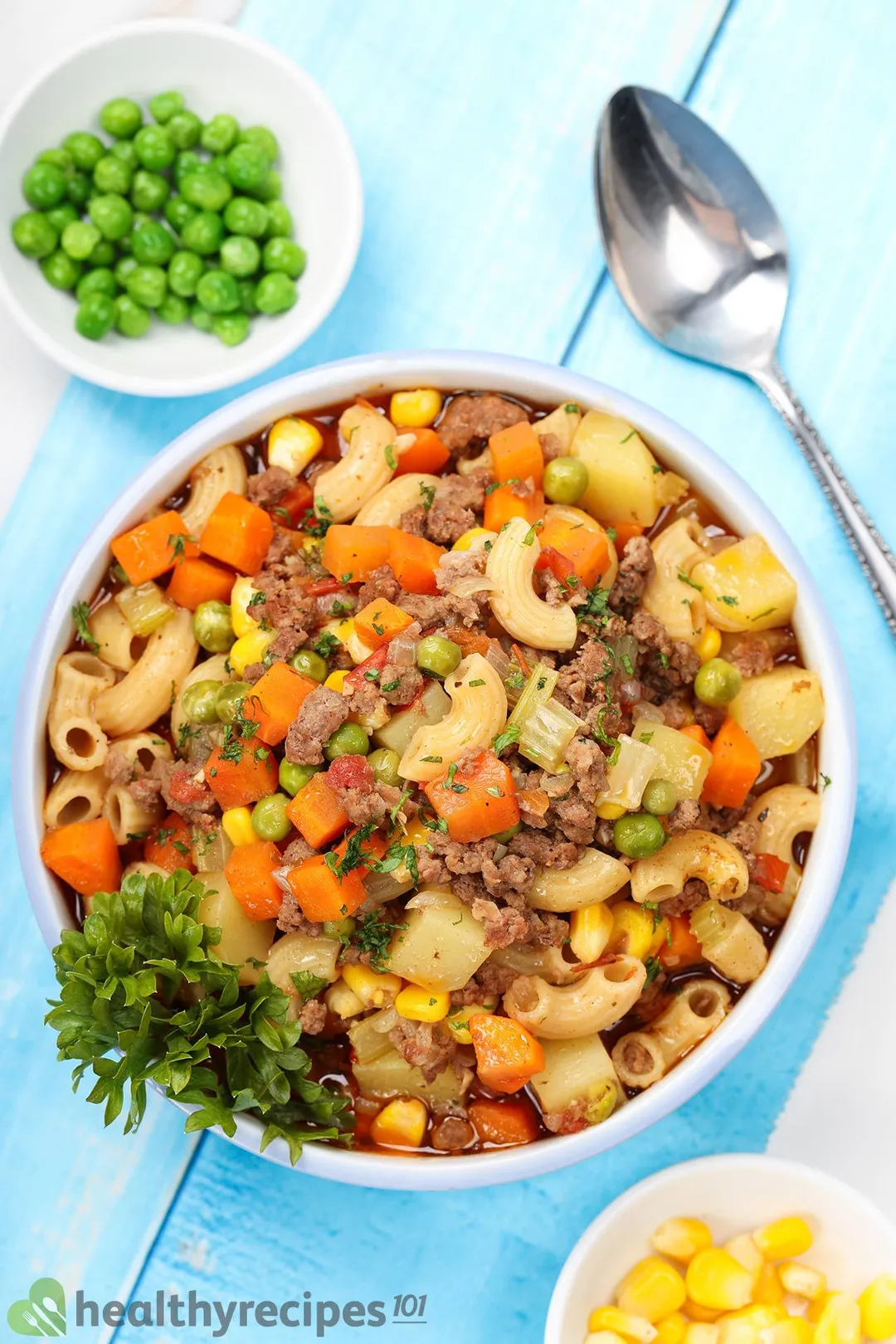 Owens D

April 5, 2023 at 2:55 AM

This roundup is great for delicious and simple meal ideas, gonna try making a few of this soon and see how it goes.