If you have a bag of ground beef in the fridge, preparing dinner is a breeze and we have you covered; whether you're craving a juicy burger, lasagna, meatloaf, taco soup, cheeseburger pizza, or a substantial bowl of chili. These mouthwatering simple ground beef recipes will have supper on the table in no time!
Things to Make With Ground Beef
Ground beef is a staple of many dinners, and there are reasons why ground beef is so persistently popular. It is affordable, simple and quick to prepare, and flexible.
The meat can be included as hamburgers, meatballs, or meatloaf. Or, it can play a supporting role, such as in casseroles and skillet dishes. And it can certainly serve as a chili's basis, a sauce's foundation, and a lasagna's layering agent.
Certainly, ground beef dishes have distinct requirements and a need for strong-flavored, savory herbs. But cooking takes creativity, and what better way to use your imagination than to try out different herbs?
Collection of Best Simple Ground Beef Recipes
So if you're wondering what to have for dinner tonight, let us inspire you with this collection of the greatest and easiest ground beef recipes!
What Spices and Herbs Go Well With Ground Beef?
When preparing beef, you need herbs and spices that can hold their own. They should possess a robust taste and be able to complement the robust flavor of beef without getting overwhelmed by it.
Ground beef is available in several types, so the flavor characteristics vary significantly. It's a great idea to consider the type of ground beef and the ingredients that will be cooked alongside it, and select herbs and spices accordingly.
1. Spices
Garlic: When it comes time to season beef, pungent spices like garlic are among the first that spring to mind. They are flavorful, potent, and readily available.
Chili powder: Chili is a prevalent condiment in Southwestern and Mexican cuisines. It is known for having a Tex-Mex taste, which comes from the various fragrant and savory spices that are added to it.
Cajun: Cajun seasoning is versatile. Typical ingredients include paprika, cayenne pepper, black pepper, crushed red pepper, garlic powder, onion powder, dried oregano, and thyme. Its peppery and earthy flavor greatly enhances the natural flavor of ground beef.
Italian Seasoning: This is a combination of dried herbs such as basil, rosemary, oregano, thyme, and marjoram. Typically, it has a savory, earthy, and slightly sweet flavor.
2. Herbs
Parsley: Parsley has transcended its traditional role as a garnish to become a versatile herb. It enhances and imparts a fresh flavor to any ground beef dish. Cooks who are familiar with this flavorful herb understand that it best retains its taste when used fresh and added towards the end of the cooking process.
Thyme: Beef dishes are synonymous with thyme. Whether used fresh or dried, thyme will balance out the flavor and offer a touch of depth.
Basil: Basil's bright and powerful aroma complements the robust flavors of beef. The herb is perfect when cooked into a dish, but it is best added at the end of cooking to brighten the dish and offer a new flavor dimension.
The majority of these herbs can be grown in your garden, so you won't have to spend as much time shopping for them in stores.
How to Tell If Ground Beef Is Bad
Ground beef spoils significantly faster than other varieties of meat. During the process of grinding meat, a greater surface area is exposed to oxygen. Oxygen is one of the key sources of nourishment for the microorganisms that cause food poisoning.
Depending on the degree of spoilage, the indicators of rotten ground beef will vary. If the meat seems slimy, it is beginning to spoil. The surface slime is formed by the accumulation of bacterial cells.
If it smells stale or off, it has gone bad. The odor is created by the bacteria's gas production.
Finally, when ground beef spoils, its color might shift from the characteristic rust-red (formed by iron, the same substance that gives blood its color) to a flat gray. This color shift is caused by the breakdown of iron molecules in the meat by bacteria.
To sum up, if your ground beef is discolored, slimy, and odorous, it has gone bad and should be thrown away.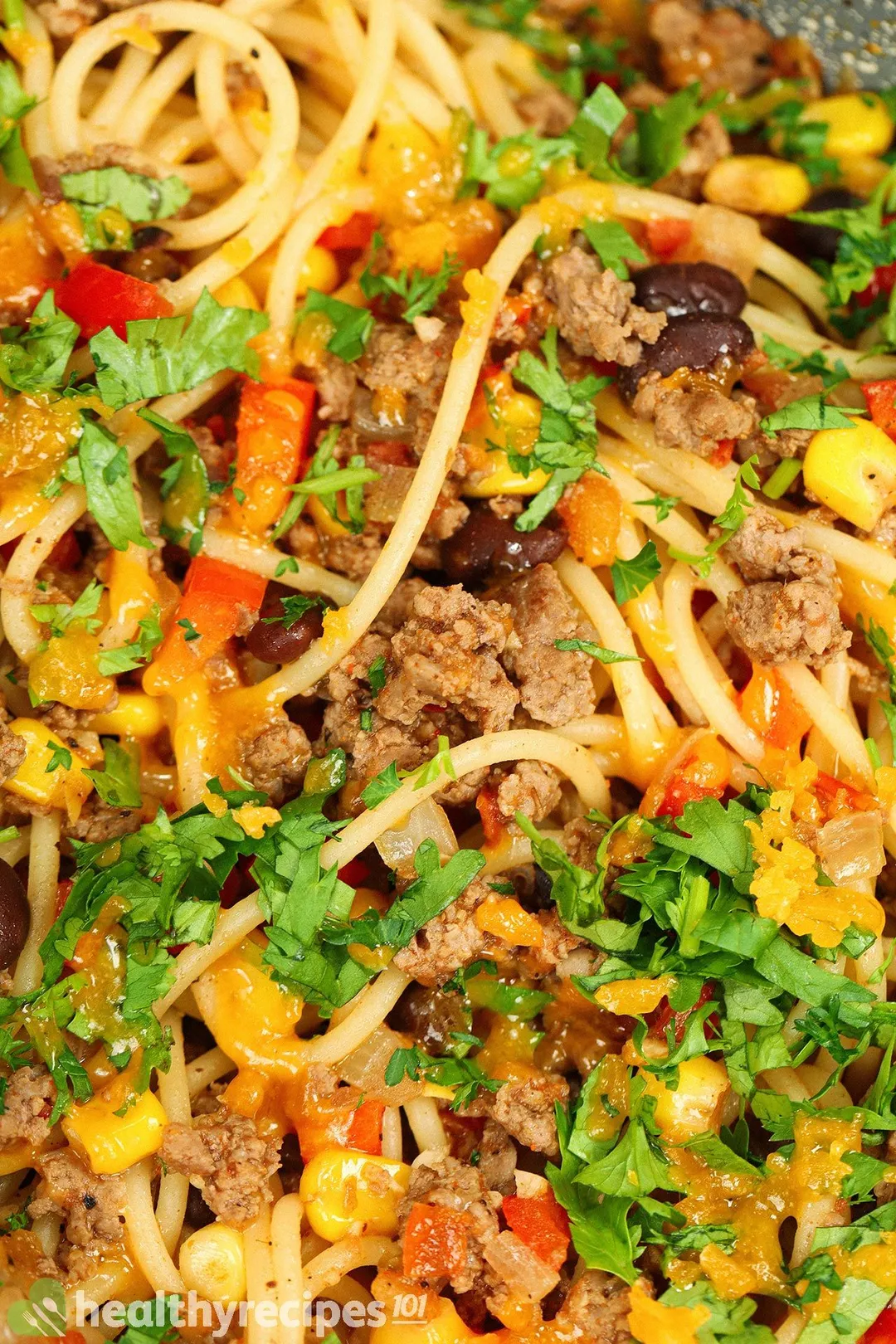 Simple Ground Beef Recipes
In today's roundup of easy ground beef recipes, you'll find some hearty dishes to try the next time you're in the mood for comfort food.
Ingredients
Directions
Choose a recipe that you like.
Assemble all the essential ingredients.
Follow the instructions to give you incredibly tasty and simple ground beef recipe in less than 40 minutes!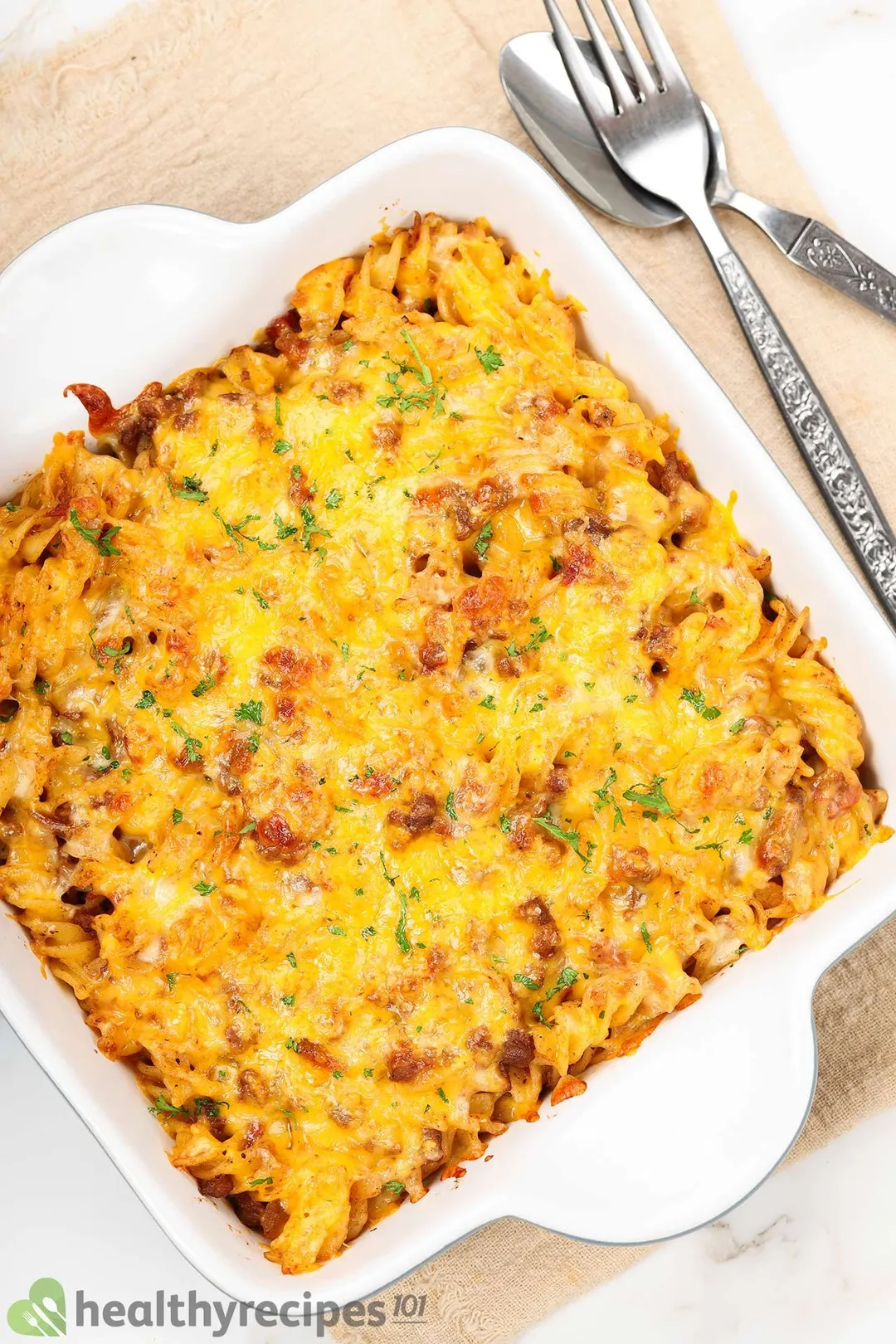 Previous Recipe
Ground Beef Casserole Recipes
Ground Beef Casserole Recipes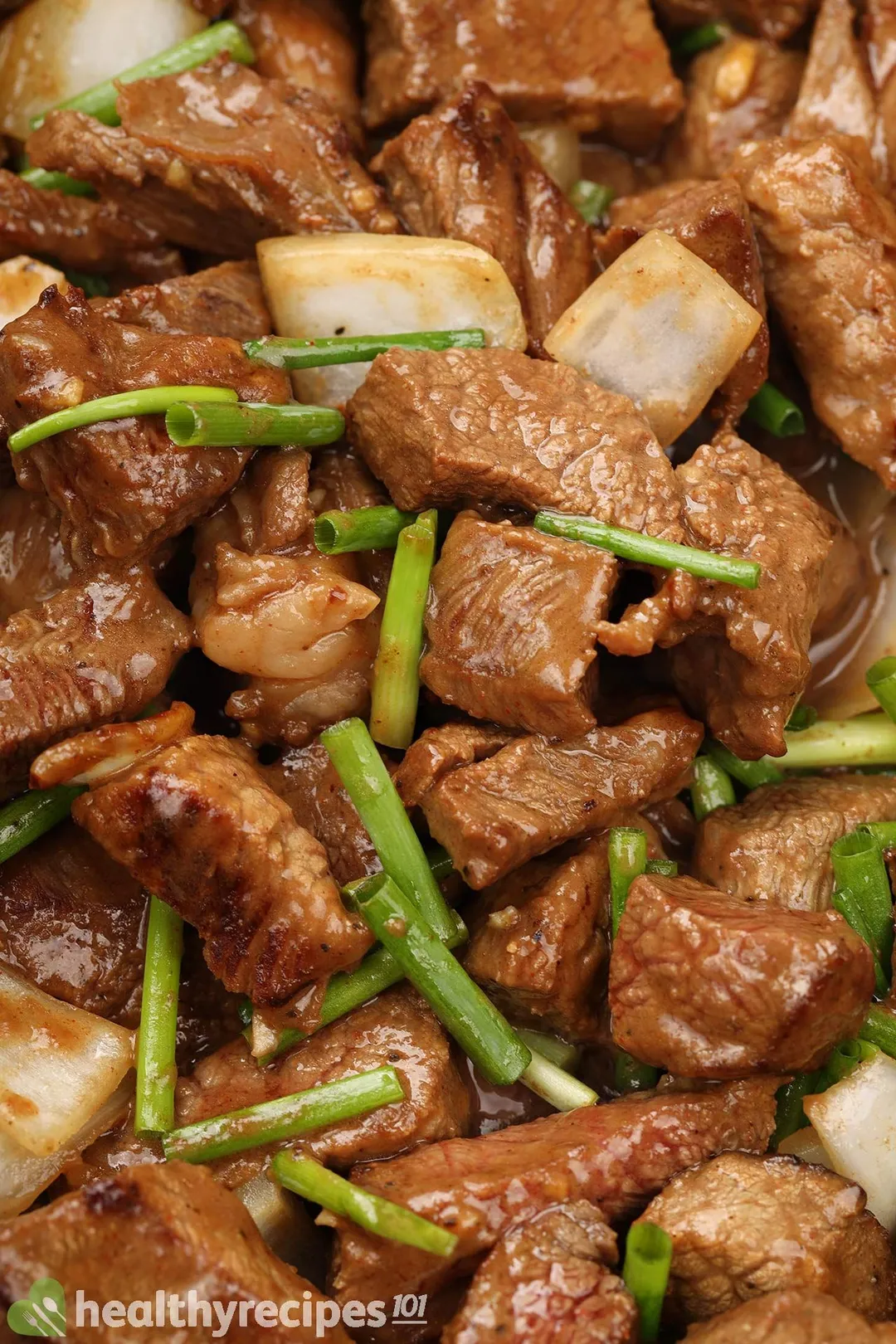 Next Recipe
Beef Tenderloin Recipes
Beef Tenderloin Recipes
Writer, Author
Luna Regina is an accomplished writer and author who dedicates her career to empowering home cooks and making cooking effortless for everyone. She is the founder of HealthyKitchen101.com and HealthyRecipes101.com, where she works with her team to develop easy, nutritious recipes and help aspiring cooks choose the right kitchen appliances.
Comments/ Reviews