We've got plenty of ground beef recipes for dinner, including chili, burgers, and meatloaf as ground beef works well with a wide range of cuisines. In addition, the meat cooks fast, giving it an ideal base for your supper favorite.
Best Healthy Ground Beef Recipes for Dinner
Types of Ground Beef You Can Use
Ground beef is a staple of an American family's table. The versatility, affordability, and simplicity of ground beef make it an excellent dinnertime alternative for busy families.
Even though you can hardly go wrong with the majority of ground beef varieties, knowing their fat content and moisture ratios will ensure your dishes turn out delicious every time.
1. Ground Beef (70% Lean / 30% Fat)
Traditional ground beef often comes from different parts of the cow and contains the most fat, often between 25 - 30% fat.
This meat is the most juicy variety of ground beef, making it simple to prepare because it does not dry up rapidly. It is one of the most popular varieties of meat and is used in a wide variety of recipes.
Due to its high fat content, it is typically a less expensive option.
2. Ground Chuck (80% Lean / 20% Fat)
Ground chuck is around 20% fat and originates from the cow's forequarters and shoulders. This is generally known as "lean ground beef" since it has less fat than regular ground beef. 
So while you're consuming less fat, you're still enjoying an abundance of taste. This fat content makes for the ideal burger, as the patties will neither fall apart from having too much fat nor get dry from having too little fat. In addition to burgers, ground chuck is excellent in tacos, spaghetti sauce, chili, and many other dishes. 
Chuck is lower in fat, so it is typically more costly than ground beef.
3. Ground Round (85% Lean / 15% Fat)
Round is another lean variety of ground beef that is popular among those attempting to reduce their fat intake. Lean and resilient, ground round is derived from the cow's hind upper leg and rump.
This kind of beef typically has 85% lean meat and 15% fat, making it perfect for many soup and stew dishes. It is also an excellent option for casseroles and other meat-and-vegetable-and-pasta meals.
Ground round contains less fat, which also makes it more expensive.
Pro tip: This type of beef can easily get dry since it contains less fat. If the meat begins to dry out during cooking, consider adding extra oil.
4. Ground Sirloin (90% Lean / 10% Fat)
Sirloin is a prime cut of beef from the cow's midsection and has 10% to 14% fat on average.
You may discover that it is drier than regular ground beef or ground chuck after cooking due to the low fat content. The meat is not great for burgers, but sauces benefit from its use.
Sirloin is thought to be the healthiest type of ground beef because it has the least amount of fat, but it may also be the most expensive.
What Can I Add to Ground Beef for Flavor?
Ground beef absorbs whatever flavors are added to it, so if you want your ground beef to be consistently delicious, it's best to know how to season it and how each condiment, spice, and herb complements the meat.
Salt and Pepper: Obviously, you could season the ground beef in a variety of ways, but if you want to make things as simple as possible, salt and pepper will suffice.
Garlic: The combination of minced fresh garlic and ground beef is exquisite. You may also add minced garlic from a jar or just garlic powder to give your meat a garlicky taste.
Basil: We enjoy basil in nearly every beef recipe. Basil may provide an "Italian touch" to meat. Use it by itself, or combine it with oregano, rosemary, and thyme for added flavor.
Cilantro: While dried green herbs don't perform well as additives, fresh herbs such as cilantro may endure some grilling time. If you're making rare or medium burgers, add cilantro to your patties for a great fresh herby flavor.
Rosemary: Rosemary is a traditional herb to put in beef broth and pot roasts. When slow-cooking steak, add a few sprigs of fresh rosemary, and you will not be disappointed!
Citrus Juice: If you prefer lemon juice sprinkled over a steak, consider incorporating a small amount into your meat patty. You don't have to limit yourself to lemon juice; lime, orange, and pineapple juice will all be delicious.
Hearty and comforting, our collection of ground beef recipes will help you find the tastiest meal you've prepared for dinner in a long time.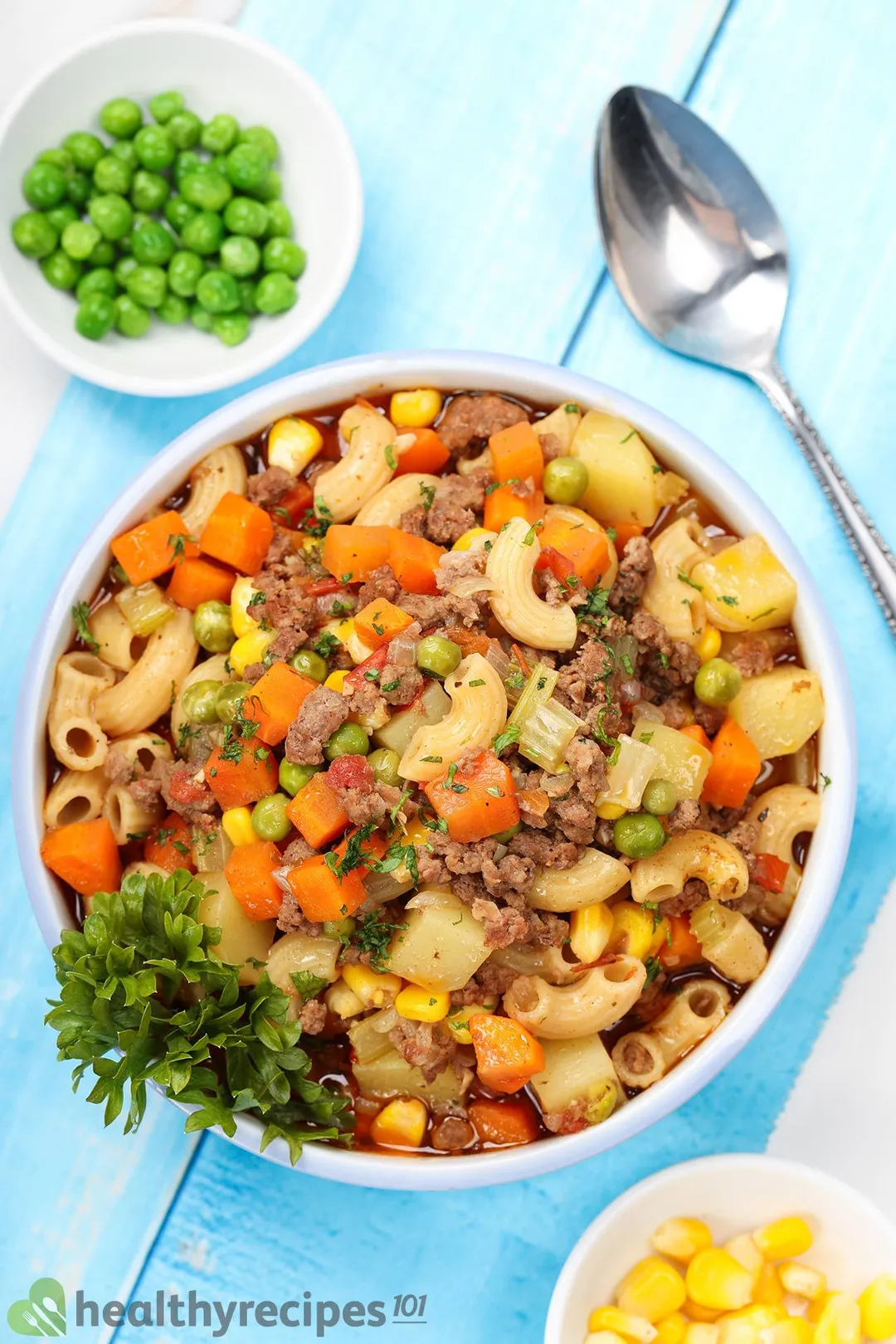 Previous Recipe
Easy Ground Beef Recipes
Easy Ground Beef Recipes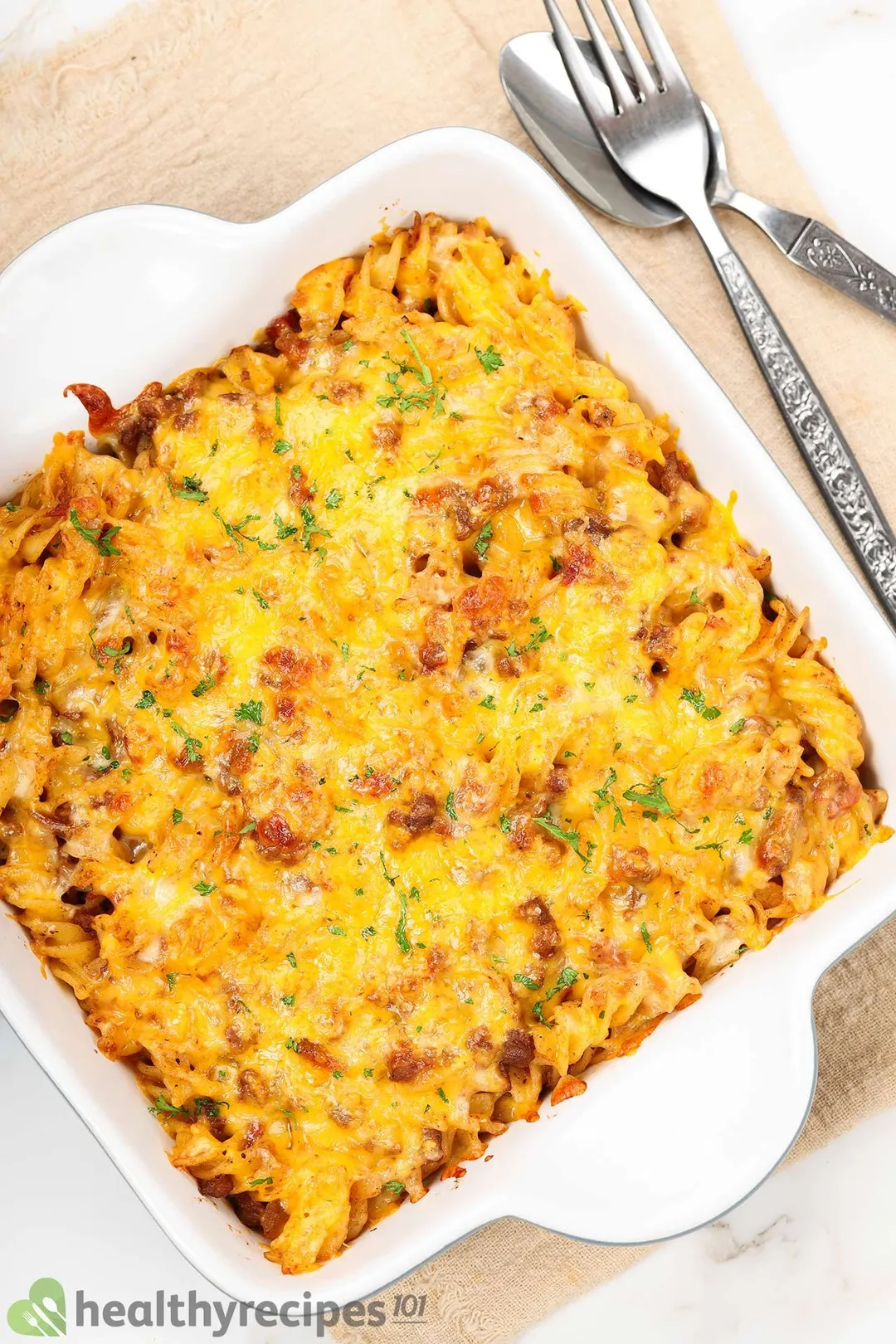 Next Recipe
Ground Beef Casserole Recipes
Ground Beef Casserole Recipes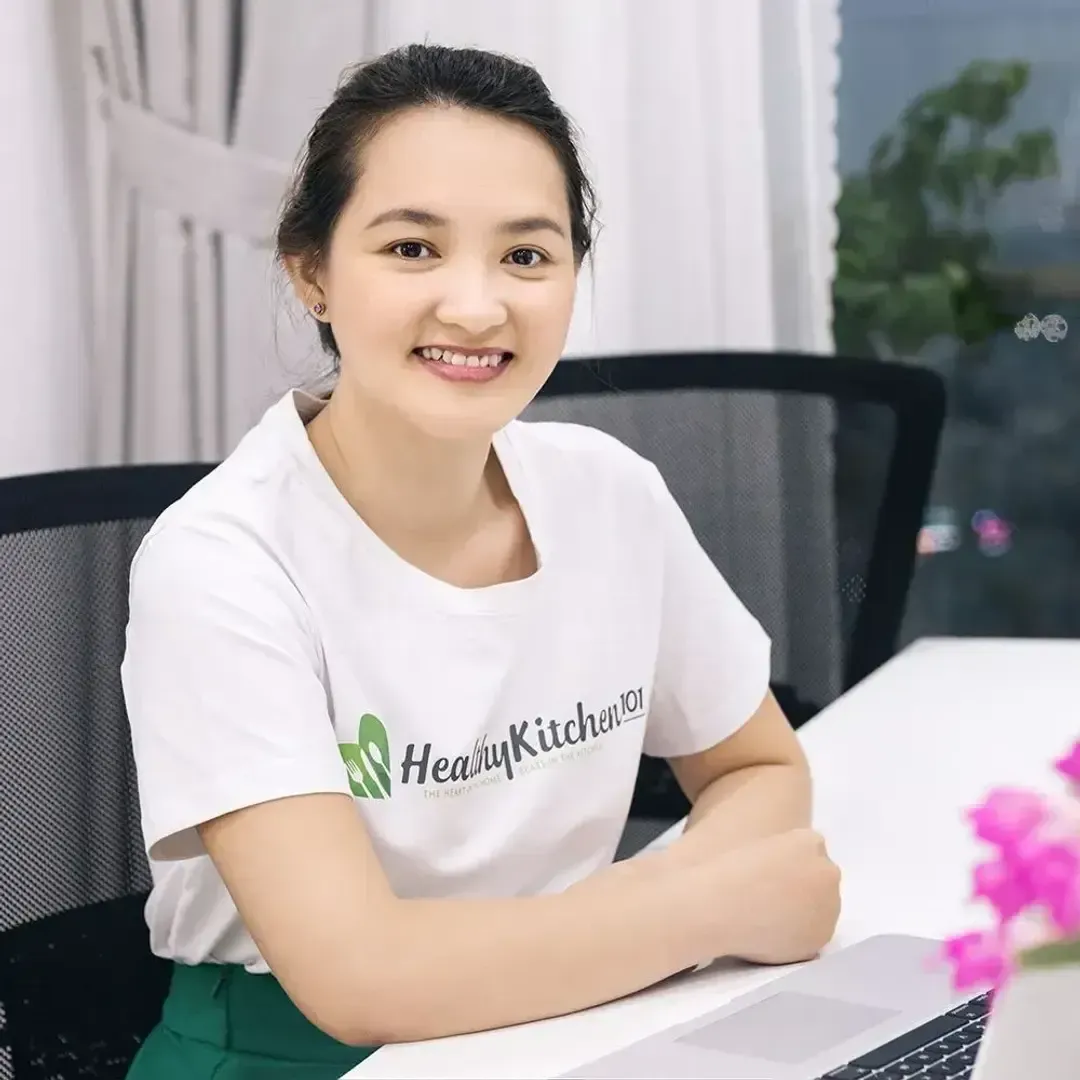 Writer, Author
Luna Regina is an accomplished writer and author who dedicates her career to empowering home cooks and making cooking effortless for everyone. She is the founder of HealthyKitchen101.com and HealthyRecipes101.com, where she works with her team to develop easy, nutritious recipes and help aspiring cooks choose the right kitchen appliances.
Comments/ Reviews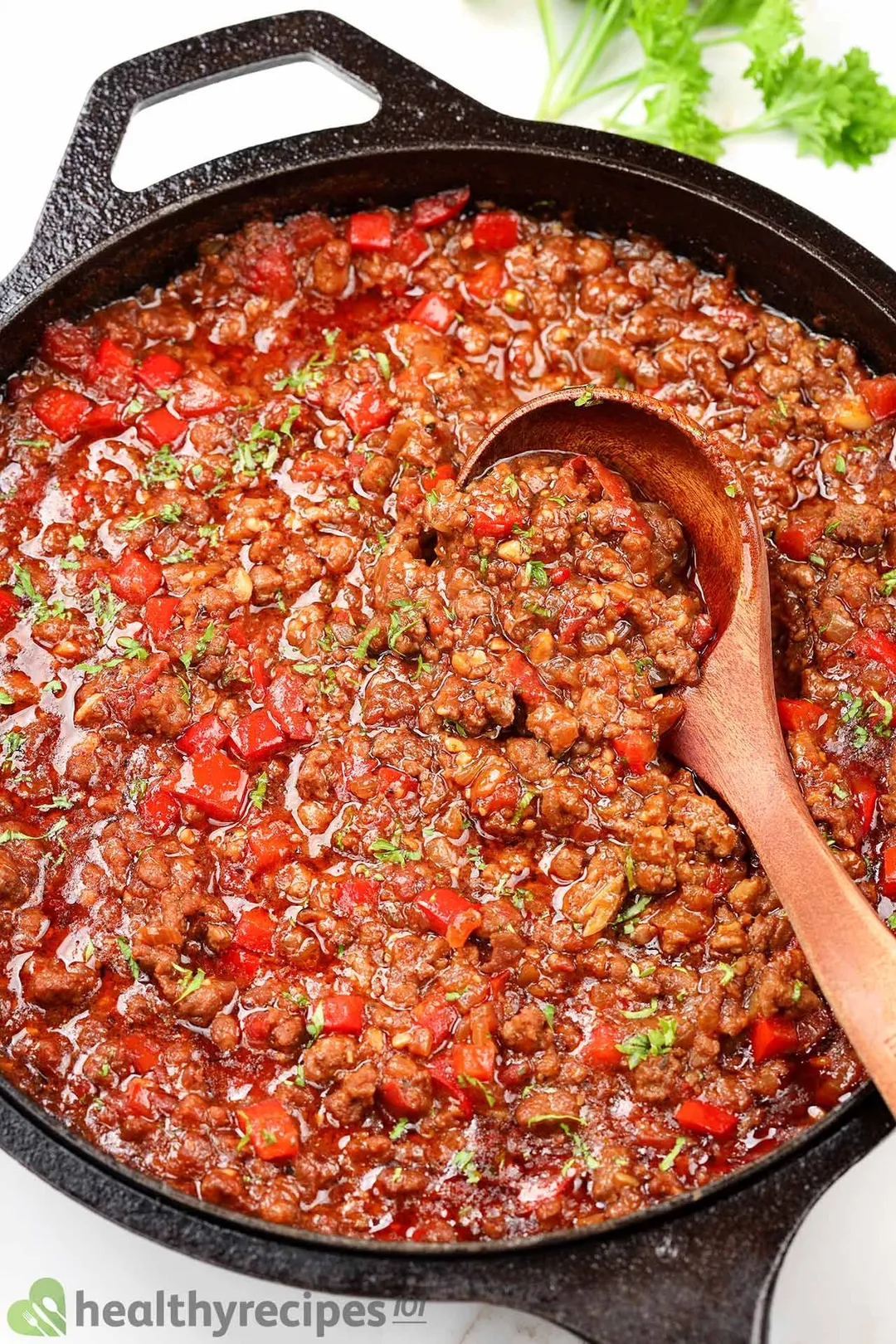 Goodban

February 24, 2023 at 3:20 AM

Meatloaf is one of my favorite recipes, because it's so easy and tasty!