Whether you're searching for something to do with ground beef, preparation tips, or rice choice, you're sure to find a crowd-pleasing new favorite dish in this compilation of ground beef and rice recipes.
Can You Cook Rice and Meat Together?
Cooking meat and rice together is a simple way to transform simple ingredients into a nutritious and comforting meal. By adding the proper spices, you can make both the rice and the meat delicious and tender. Best of all, a ground beef and rice dish is suitable for breakfast, lunch, and even dinner.
Collection of Best Ground Beef and Rice Recipes
What to Make With Ground Beef and Rice
Ground beef and rice are two of the most common and cost-effective ingredients that you may keep on hand. By combining them into delicious recipes, you can have hearty meals in just minutes while also reducing your grocery bill.
Casserole: The cheesy and tasty casserole should always merit a place in the meal rotation as a budget-friendly, delectable dish. Although the ingredient list is simple, the beef casserole is anything but simple.
This dish's robust taste comes from a can of cream of mushroom soup. The mushroom soup is added to the meat and rice combination, and the dish is baked to let the flavors develop.
Fried Rice: Fried rice with ground beef is a family-friendly, one-pan dinner that can be prepared quickly. A complete dish of this comfort food often consists of rice, ground meat, veggies, and seasonings. 
It's an explosion of color, flavors, and textures. The greatest part is that you probably already have most of these ingredients in the fridge.
Stuffed Peppers: Stuffed peppers with ground beef are a classic meal ideal for the summer when bell peppers are in season or, even better, fresh from your garden.
Our most beloved bell peppers are stuffed with meat, tomato sauce, veggies, rice, and cheese. You can modernize this traditional dish by fast tenderizing the meat prior to cooking and flavoring it with Southwestern spices, which pair nicely with the sweetness of the bell peppers. 
The best part is that stuffed peppers are infinitely adaptable; you can change the meat, spices, grain, or cheese to make an entirely new dish to your liking.
Beef and Rice Skillet: This ground beef and rice skillet is a full, one-pan dinner that you can create fast and effortlessly at home; you'll want to make it every weekend! 
Ground beef, rice, and corn are placed in a cast iron skillet, and all you have to do to cook them thoroughly is toss them around. It's full of comfort and hits the spot perfectly!
Meat Loaf: Create a delicate and flavorful meatloaf in less than an hour with ground beef, uncooked rice, veggies, seasonings, and an oven. Try using tangy wild rice instead of regular white rice or add cheddar cheese pockets to the loaf; your guests will be delighted by a traditional meatloaf brimming with surprises.
What Kind of Rice Works Best?
Long-grain rice is the most common variant in ground beef and rice recipes because it is less sticky than medium or short-grain rice and cooks up fluffy. However, you can try white long-grain rice or brown rice, or even a mix of the two. Note that if you use a different variety, please refer to the label for cooking time recommendations.
Basmati rice is another excellent alternative; its nutty flavor goes very nicely with ground beef recipes. However, we would not recommend jasmine. Its delicate flavors do not complement the robustness of hamburger meat.
Combining rice and ground beef in the same pot is an efficient way to prepare a splendid family meal. It is also a simple and inexpensive method to get nutritious protein into your diet.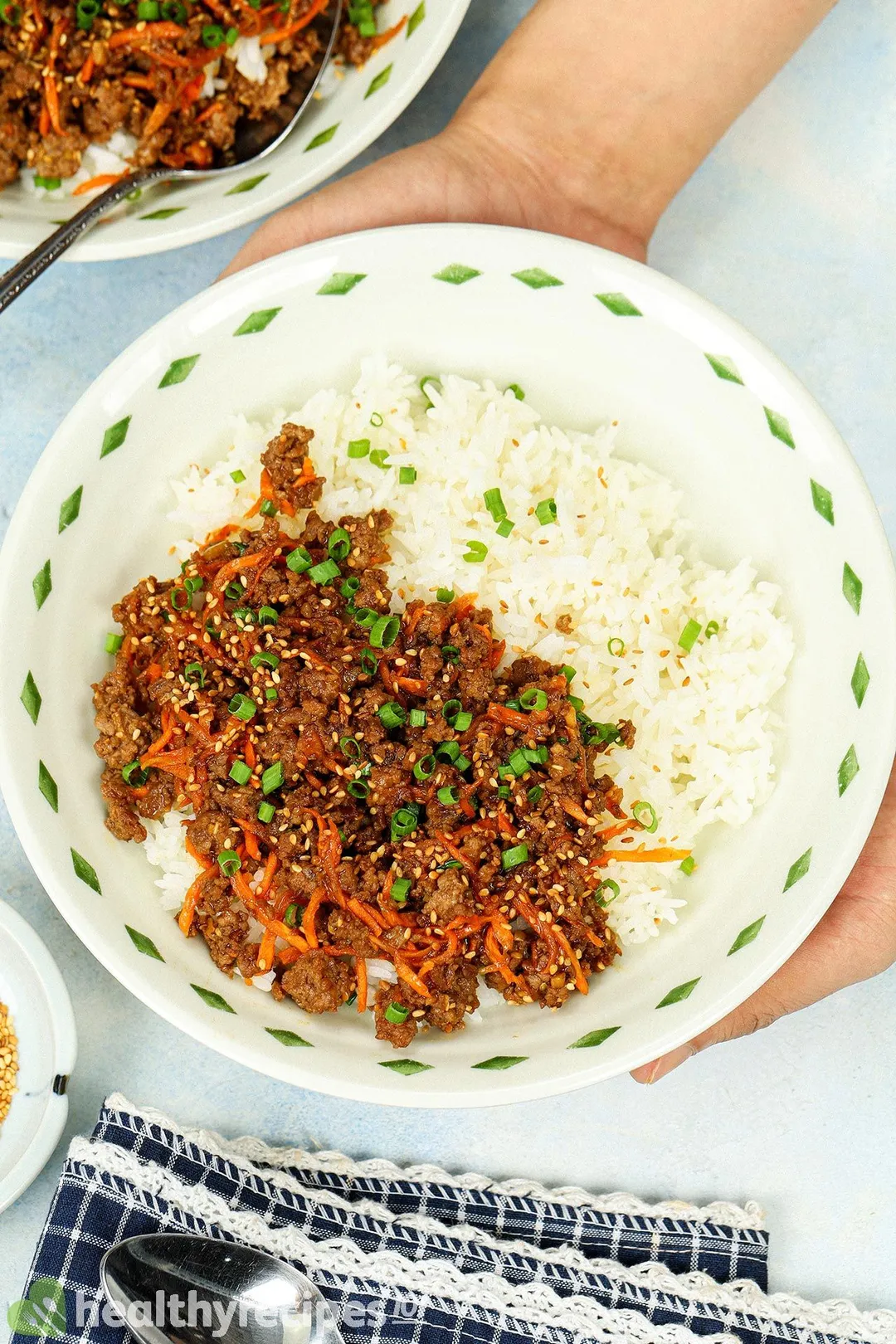 Ground Beef and Rice Recipes
These delicious ground beef and rice recipes combine two readily available ingredients: beef and rice, for splendid family meals.
Ingredients
Directions
Choose a recipe that you like.
Assemble all the essential ingredients.
Follow the instructions to give you incredibly delicious ground beef and rice recipe in less than 40 minutes!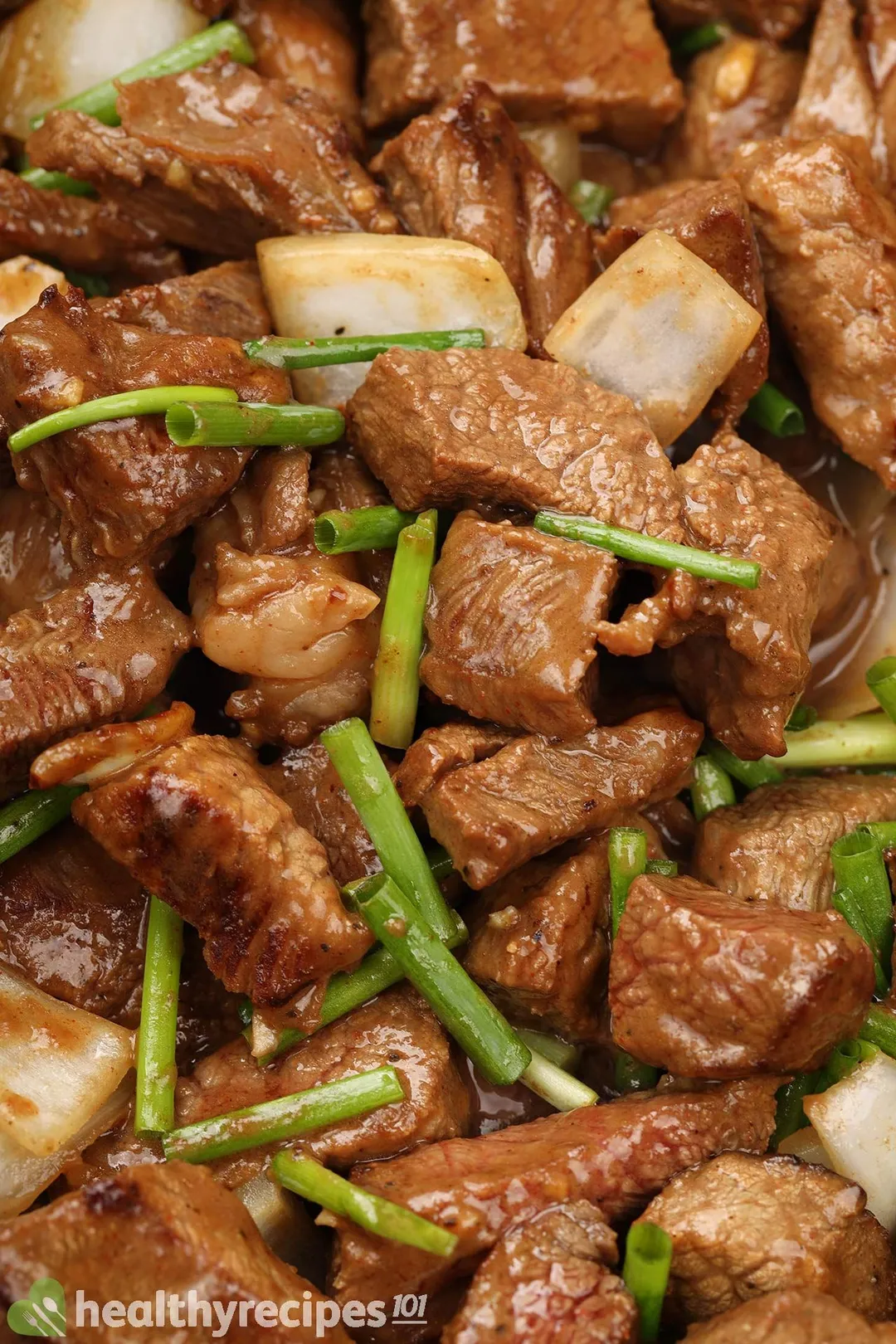 Previous Recipe
Beef Tenderloin Recipes
Beef Tenderloin Recipes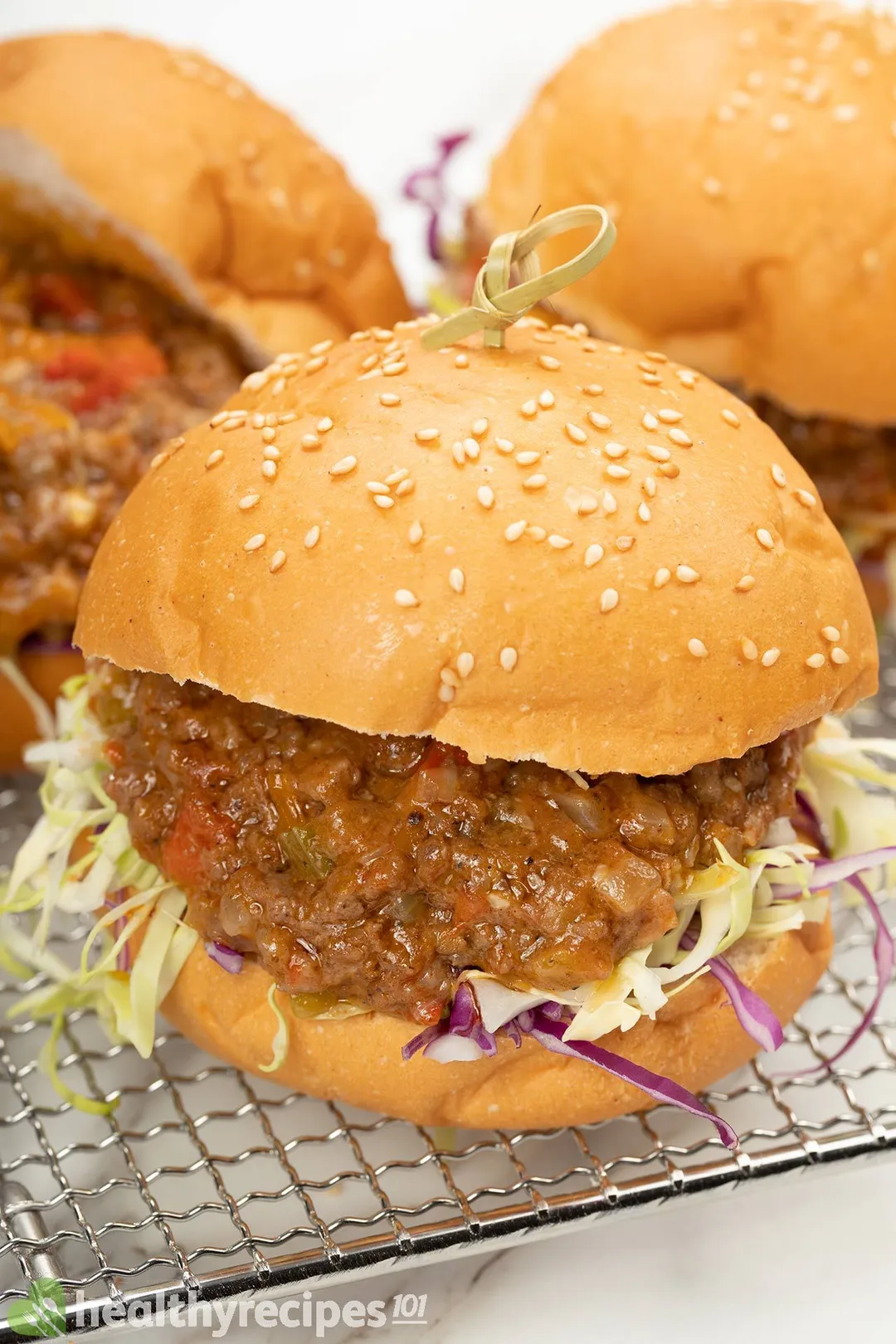 Next Recipe
Ground Beef Recipes Without Pasta
Ground Beef Recipes Without Pasta
Writer, Author
Luna Regina is an accomplished writer and author who dedicates her career to empowering home cooks and making cooking effortless for everyone. She is the founder of HealthyKitchen101.com and HealthyRecipes101.com, where she works with her team to develop easy, nutritious recipes and help aspiring cooks choose the right kitchen appliances.
Comments/ Reviews