Originally a street food, kofta is full of indulgent flavors that make it utterly irresistible. Our beef kofta recipe adapts it for a healthier version while still maintaining the signature complexity in taste and texture.
This dish serves up skewers of ground beef and pork mixed with aromatic herbs and robust spices, grilled to absolute perfection. The diverse ingredients result in layers of savory, hearty, and earthy flavors that fill the taste buds with a heavenly warmth. Coming together in just 30 minutes, it's a quick and easy way to switch things up and bring excitement to your weeknight dinners.
What Is the Difference Between Kebab and Kofta?
Kebab and kofta are dishes that are traditionally made by grilling skewered lamb meat. Nowadays, as they are adapted for different cuisines, these dishes can also be made using beef, chicken, pork, and sometimes seafood.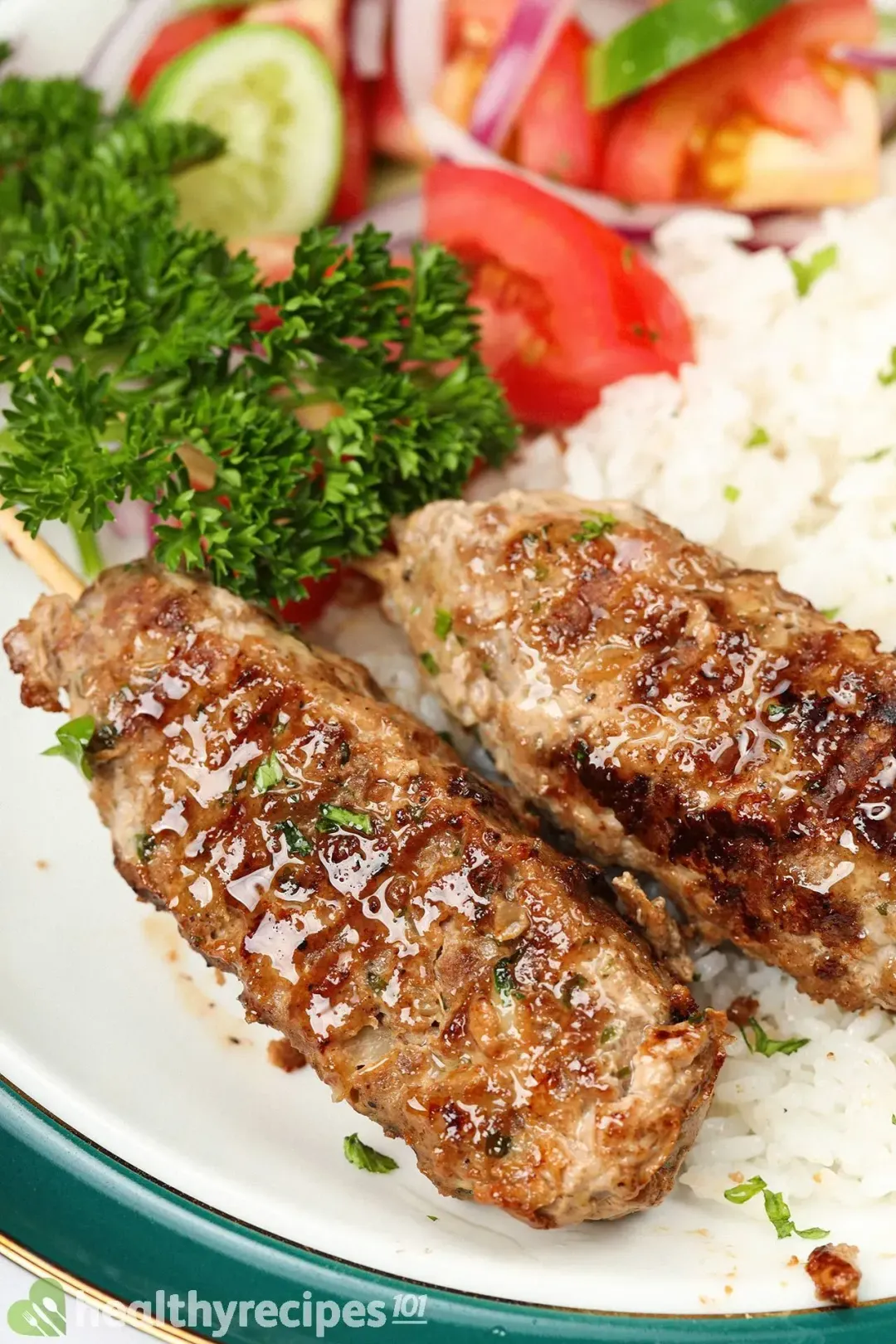 Flavor-wise, these dishes may share many similar strong and rich notes that come from the robust seasonings. The meat is usually seasoned with cumin, paprika, cayenne pepper, and other spices. The condiment varieties depend largely on personal preference and how intense the cook wants the meat to be.
As similar as kebab and kofta are, they have certain characteristic differences that set them apart. Here are a few basic ones:
Origins: While kebabs are known for being a Turkish delicacy, koftas can be traced back to Arabian countries and Central Asia. Regardless, they are both largely influenced by Middle Eastern cuisine and can often be found as street food there.
Meat Cuts: Furthermore, kofta is almost exclusively made with ground meat to shape into balls, patties, or logs while kebab meat could be ground, cubed, or cut into slices—depending on how it will eventually be eaten.
Variations: When not on skewers, kebabs are often wrapped in a flatbread with an assortment of colorful veggies and tangy sauces. Koftas, on the other hand, are sometimes rolled into balls and drenched in curry, masala, or other intensely-flavored sauces.
Is Beef Kofta Healthy?
Even though kofta is not typically known for being a healthy dish, we made sure to keep this recipe relatively healthy by carefully selecting and adjusting the ingredients. Following the standards set by our nutrition guidelines, each serving contains approximately:
505 calories
6.3 g saturated fat
455 mg sodium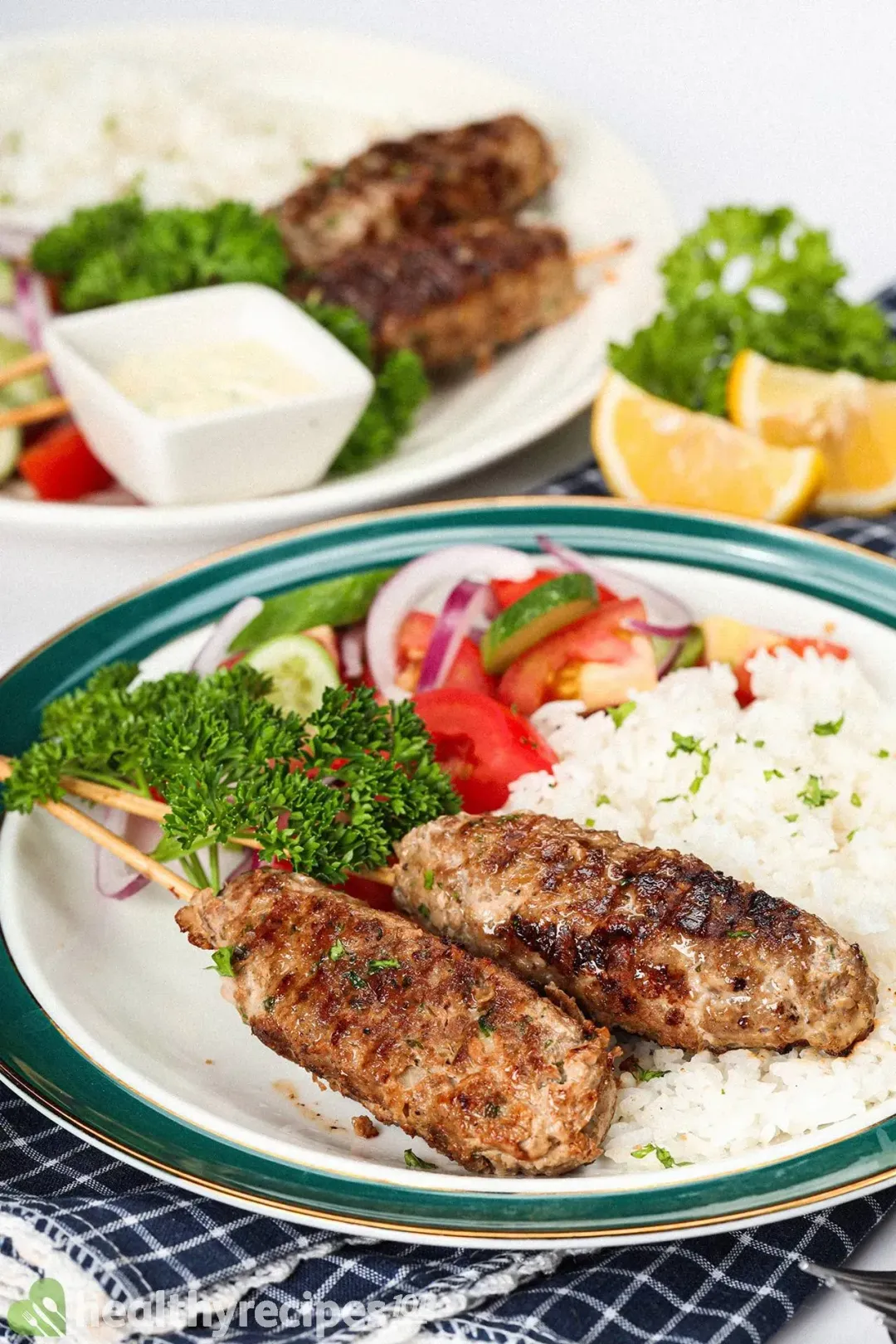 Loaded with meat, this dish is also very high in complete protein, containing around 28.7 g per serving. Other nutrients that beef and pork provide include minerals like zinc, heme iron, phosphorus, and selenium, and vitamins B6, B3, and B12. Since red meat can be high in fat, we opted for lean meat to keep the fat content to a minimum.
On the side, the kofta is served with some tomatoes, red onions, and cucumbers. These veggies do a good job of balancing out the dish's nutritional value by adding fiber, potassium, and magnesium, as well as vitamins A and C.
Ingredients for Beef Kofta
Since the recipe is adjusted for a home-cooked meal, we made sure to stick with familiar ingredients. There is still an abundance of spices and sauces, but you'll be able to find and use them easily.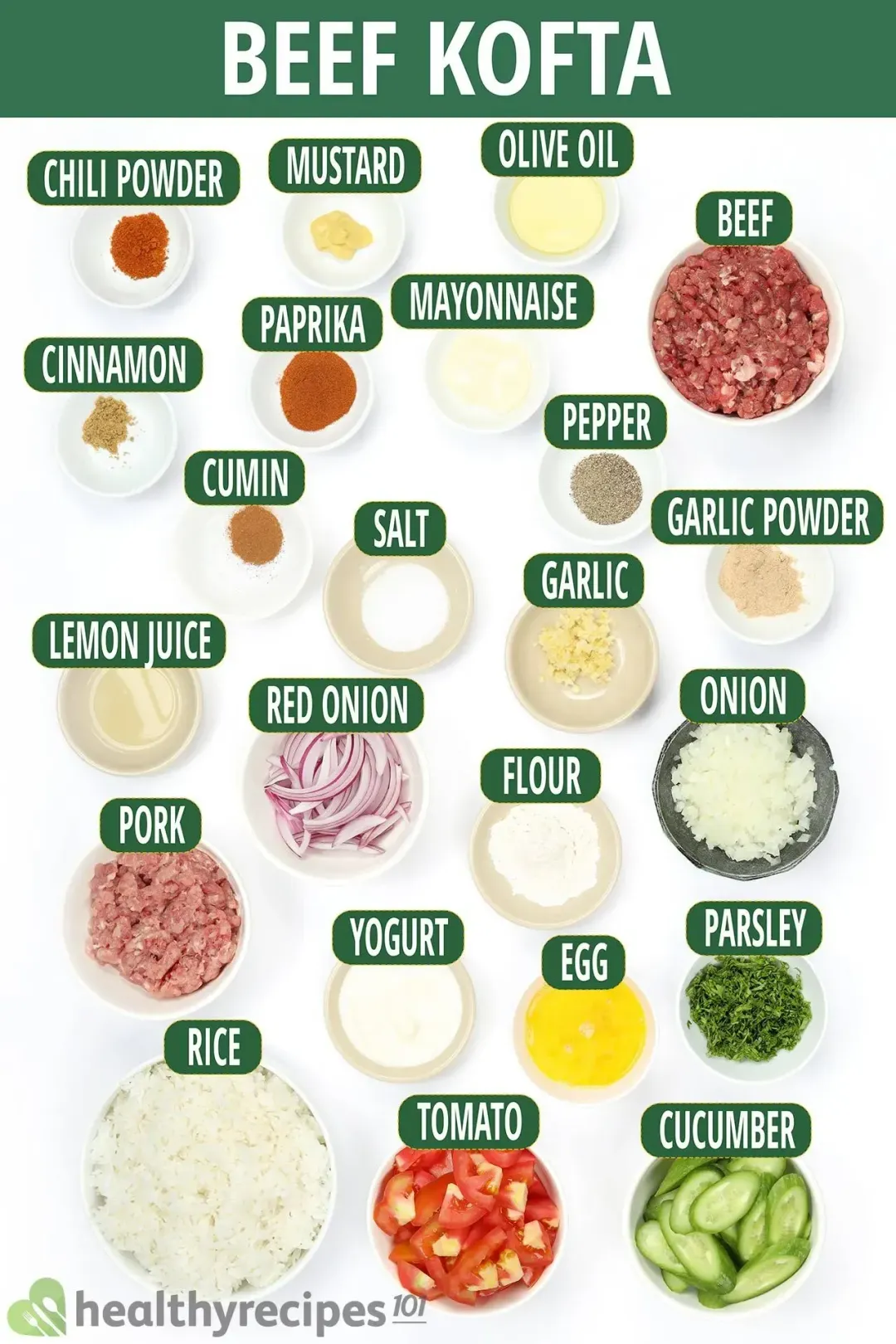 Meat: Traditional kofta is usually made with lamb. However, as it might not be an extremely common ingredient, we decided to go with a mixture of ground beef and ground pork instead. Don't worry about flavors clashing with this pairing since the pork has a mild taste that perfectly balances out the beef's intense savoriness.
Seasonings: Koftas are known for having a strong and complex taste, so in addition to the classic salt and pepper, we also used robust spices like paprika, cinnamon, cumin, garlic powder, and chili powder.
Aromatics: We also added some garlic and onion to the mixture for fragrance. They infuse the meat with their distinct piquant and peppery aromas that add an intoxicating depth of flavor to the koftas.
Egg and Flour: The egg acts as a binder that helps stick the meat with the chopped veggies while the flour absorbs any excess moisture and locks in the mixture, acting like 'cement' to keep the patties from disintegrating while being cooked.
The Sauce: When it comes to kofta, a creamy sauce is more than essential. It not only helps to liven up the dish's natural flavors but also adds moisture to keep the meat juicy and succulent. Ours is a mixture of Greek yogurt, Dijon mustard, and mayonnaise. This combination creates a delightful tangy base with sweet and spicy hints. These flavor layers will marvelously contrast with and highlight the savory taste of the meat.
Rice: We served the kofta with some white rice on the side. This instantly transforms it from a classic street food to a simple and filling main dish for a warming homemade meal.
Vegetables: Since the kofta's intense flavor can get quite heavy, we added some fresh veggies to lighten up the palate. We went with cucumbers, tomatoes, and red onions, but you can choose any of your favorite veggies.
How to Store and Reheat
If you have any leftovers, store them in airtight containers for up to 2 days. When ready to eat again, reheat them on the stovetop or in the microwave at full power.
What to Serve With Beef Kofta
This beef kofta recipe is already served with white rice and vegetables, making a quick and easy meal on its own. However, you could still add a side dish for a more rounded meal. Here are some of our suggestions: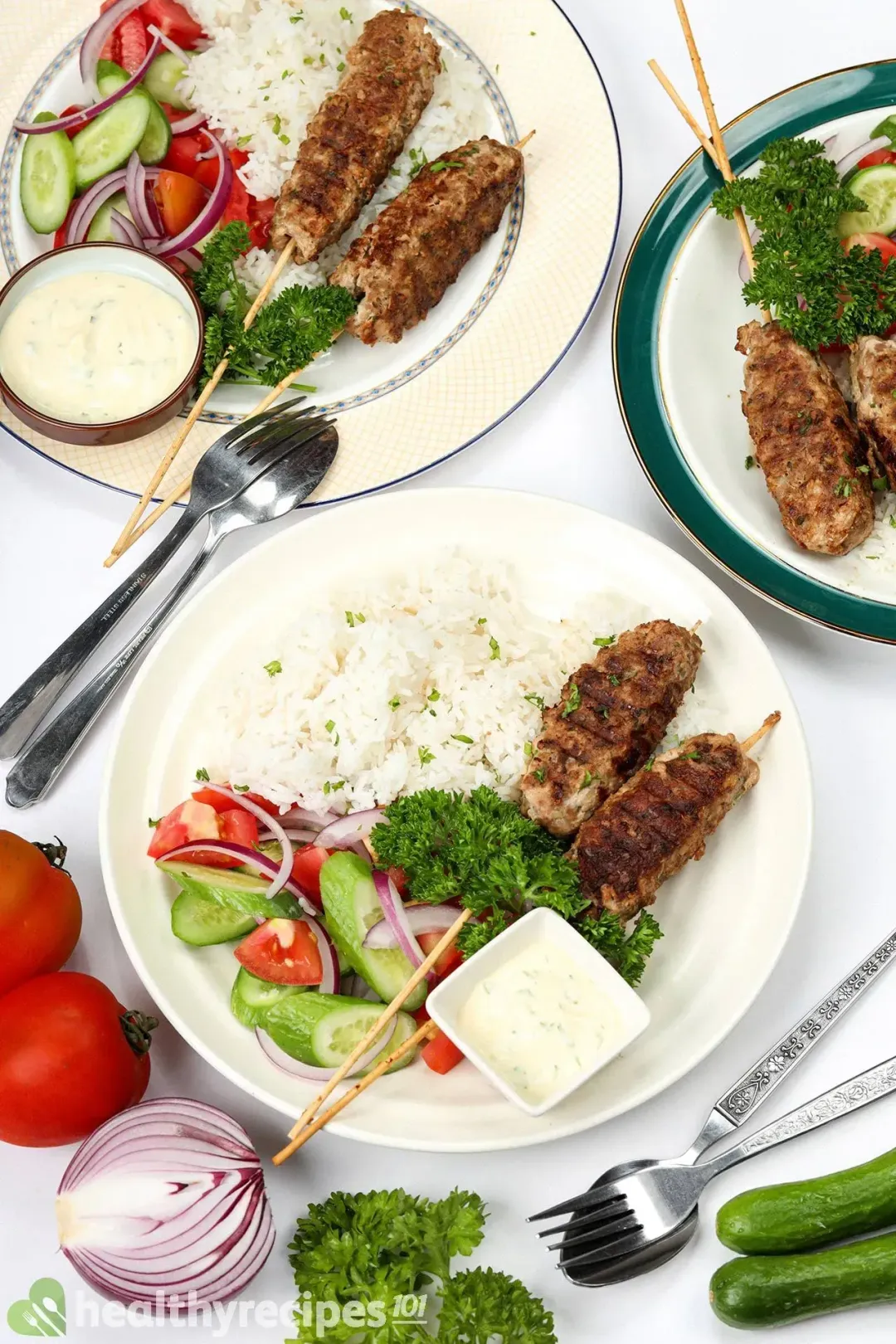 Satisfy Your Hunger and Cravings with These Mouthwatering Beef Over Rice Meals
This Beijing Beef recipe is a Chinese-American classic that's sure to please your taste buds. It's sweet, savory, and spicy all at once, with tender beef strips coated in a flavorful sauce. Serve it over rice for a filling meal that's sure to satisfy.
This hearty and comforting dish is perfect for a cozy night in. Tender pieces of beef are simmered in a fragrant curry sauce, along with vegetables like potatoes, carrots, and onions. Serve with rice or naan bread for a satisfying meal.
Looking for ways to add more protein to your diet? Our beef and cabbage recipe roundup has got you covered.
How to Make Beef Kofta
Our beef kofta recipe serves up skewers of ground beef and pork mixed with aromatic herbs and robust spices, grilled to absolute perfection. The diverse ingredient mixture results in a complex dish with layers of savory, hearty, and earthy flavors that instantly delight the taste buds.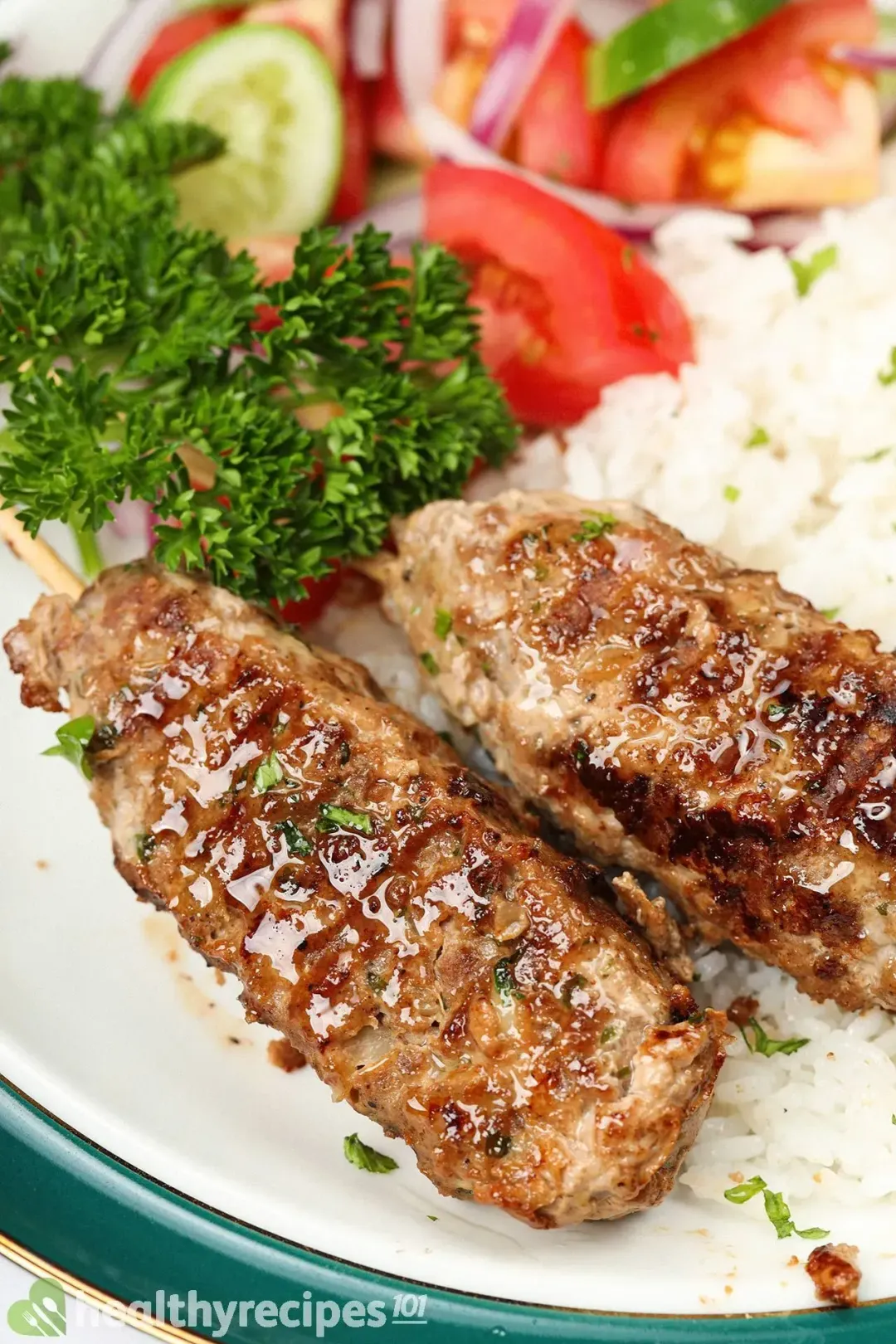 cook TIME

15 mins

prep TIME

15 mins

total TIME

30 mins
COURSE

Main Course

CUISINE

Middle East

SERVINGS

CALORIES

505 kcal
INGREDIENTS
10 oz

85% lean ground beef

6 oz

96% lean ground pork

6 oz

tomatoes

(sliced into bite-sized pieces)

1 oz

red onion

(thinly sliced)

3 cups

cooked medium-grain rice

(from 1 1/2 cups uncooked)

1 tsp

traditional Dijon mustard

2 tbsp

plain Greek yogurt

1 tbsp

Japanese mayonnaise

1/2 tsp

ground black pepper
INSTRUCTIONS
Prep:
1
Cook the Rice: Rinse the rice then cook using a preferred appliance. For the specific cooking time and water amount, check the package. Typically, it should take around 15-20 minutes and follow the 1 cup rice to 2 cups water ratio.
2
Slice the Tomatoes: Slice the tomatoes lengthwise, then cut each slice into bite-sized pieces.
3
Slice the Red Onion: Cut the onion in half lengthwise, peel off the skin, then thinly slice each half.
4
Dice the Onion: Lengthwise halve the onion. Turn the half vertically then thinly slice without touching the root. Turn the onion horizontally then push the knife crosswise into the slices. Finally, thinly slice lengthwise to make diced pieces.
5
Mince the Garlic: Peel off the skin, trim off the end, then thinly slice. Rock the knife back and forth over the sliced pile until finely minced.
6
Chop the Parsley: Bunch the leaves together then thinly slice. Then, rock the knife over the sliced leaves a few times until they are finely chopped.
Cook:
1
Mix the Meat With the Seasonings: In a large bowl, mix 10 oz 85% lean ground beef, 6 oz 96% lean ground pork, 1 medium egg, 1 tbsp all-purpose flour, 1/2 tsp salt, 1/2 tsp pepper, 1/4 tsp chili powder, 1/2 tbsp garlic powder, 1/4 tsp cinnamon, 1 tsp paprika, 1/4 tsp cumin, 2 oz onion, 1 tbsp garlic, 1/2 tbsp lemon juice, and 0.5 oz parsley until well-combined.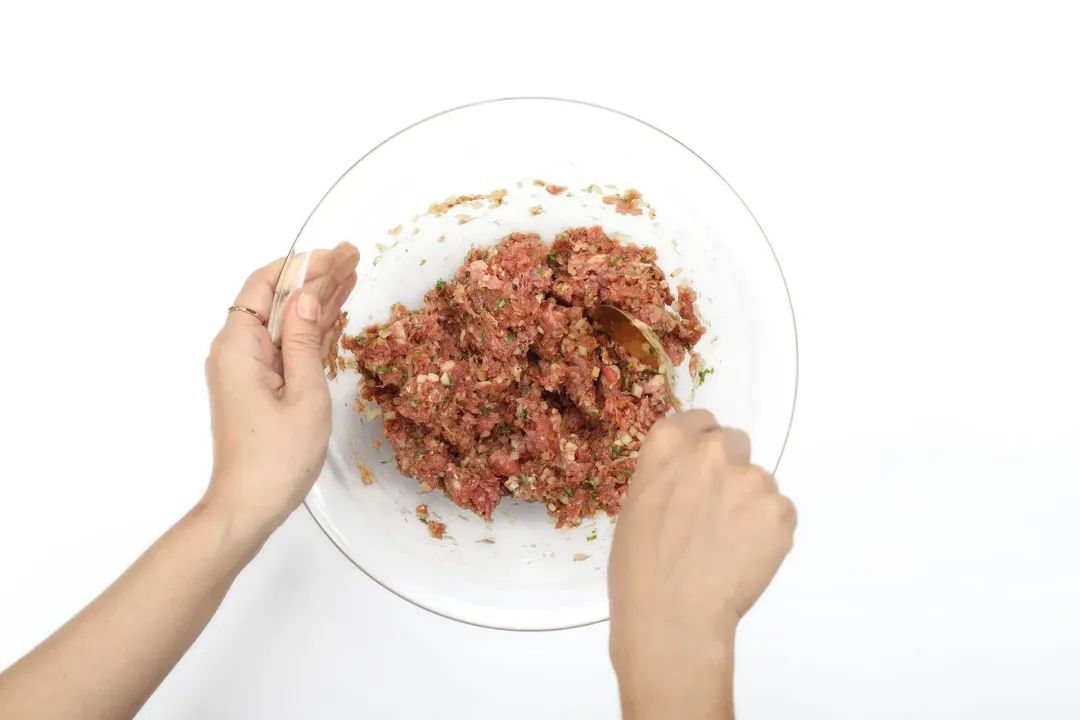 2
Make the Sauce: In a small bowl, mix 1 tsp traditional Dijon mustard, 2 tbsp plain Greek yogurt, and 1 tbsp Japanese mayonnaise until well-combined.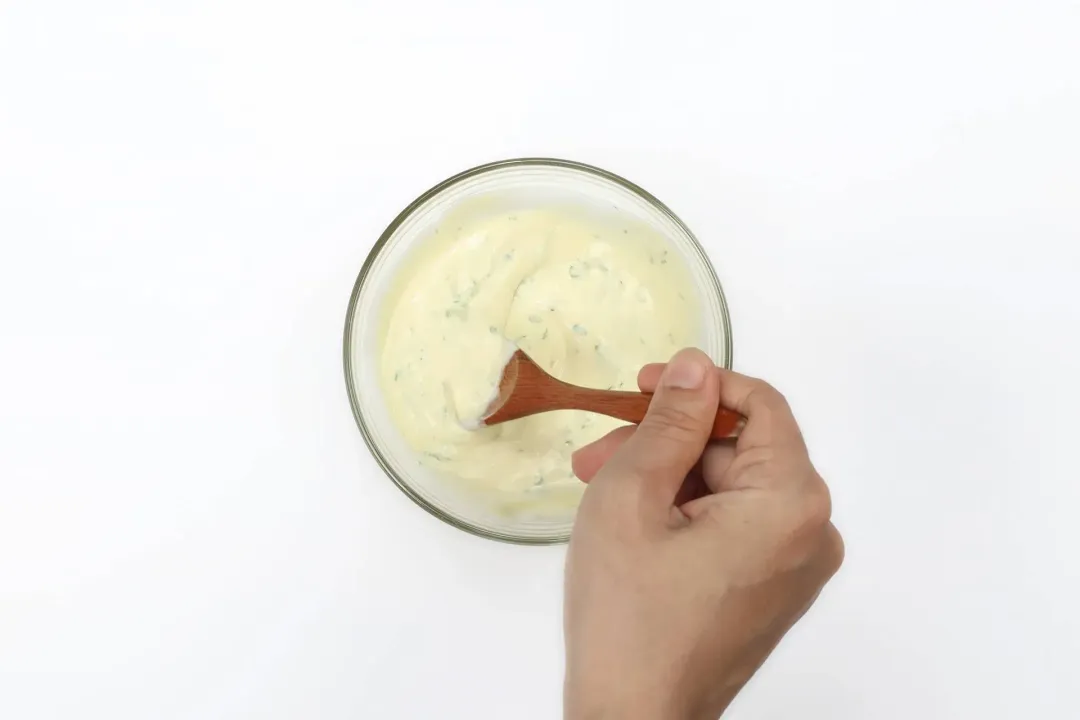 3
Shape the Logs: Mold the meat mixture into log shapes then drive skewers through the center. Press into the meat a few times to solidify.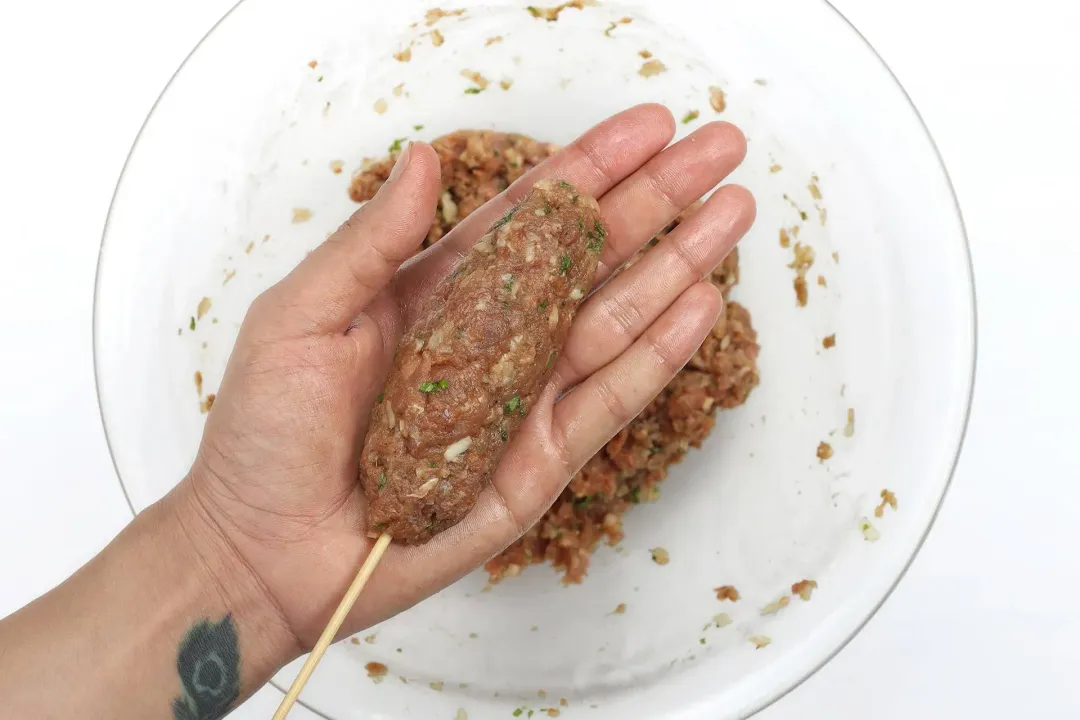 4
Grill the Meat: In a pan or griddle over medium heat, add the meat skewers to grill with 1 tbsp olive oil for 10 minutes on both sides.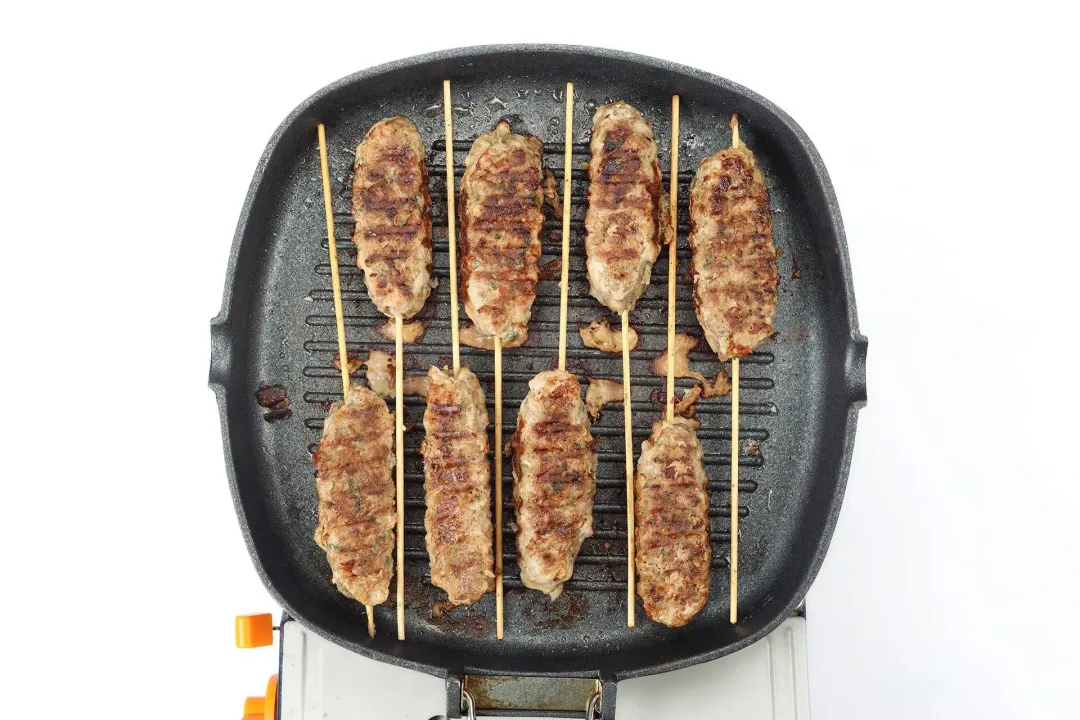 5
Serve the Kofta: Remove the kofta from the heat then transfer onto serving plates. Serve with 6 oz tomatoes, 4 oz cucumbers, 1 oz red onion, 3 cups cooked medium-grain rice, and the sauce. Garnish with parsley and enjoy hot.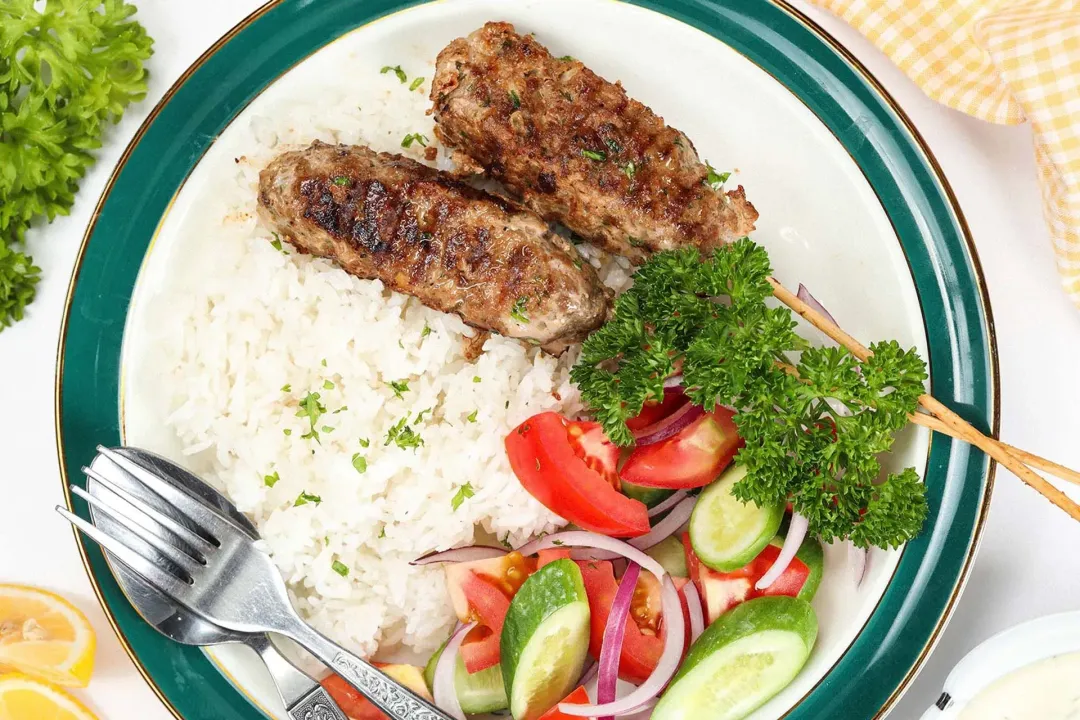 NUTRITION
Nutrition Facts
How to Make Beef Kofta
Amount Per Serving (1 serving)
Calories 505
Calories from Fat 185
% Daily Value*
* Percent Daily Values are based on a 2000 calorie diet.
Keywords: beef kofta, beef kofta recipe, how to make beef kofta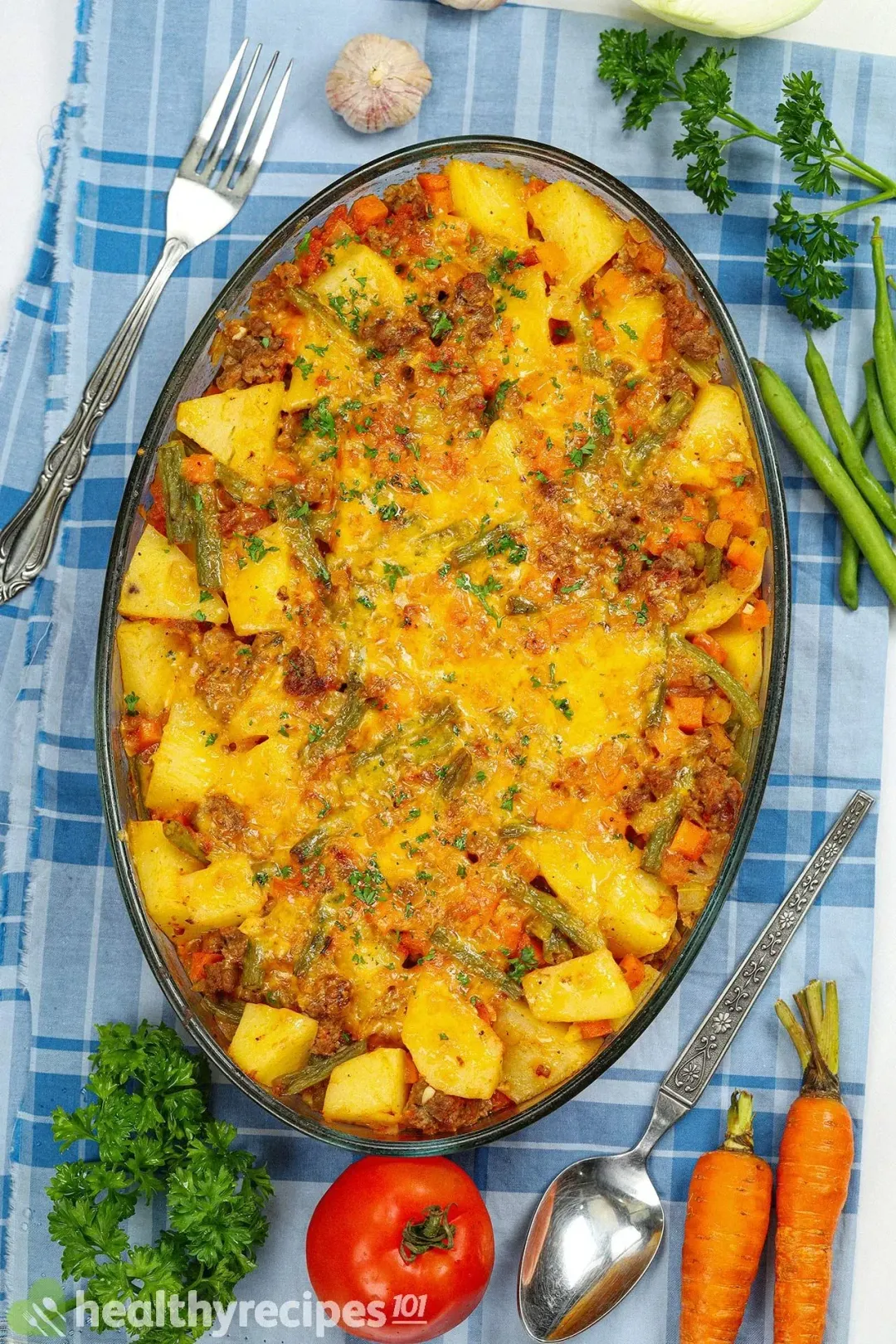 Previous Recipe
Vegetable Beef Casserole
Vegetable Beef Casserole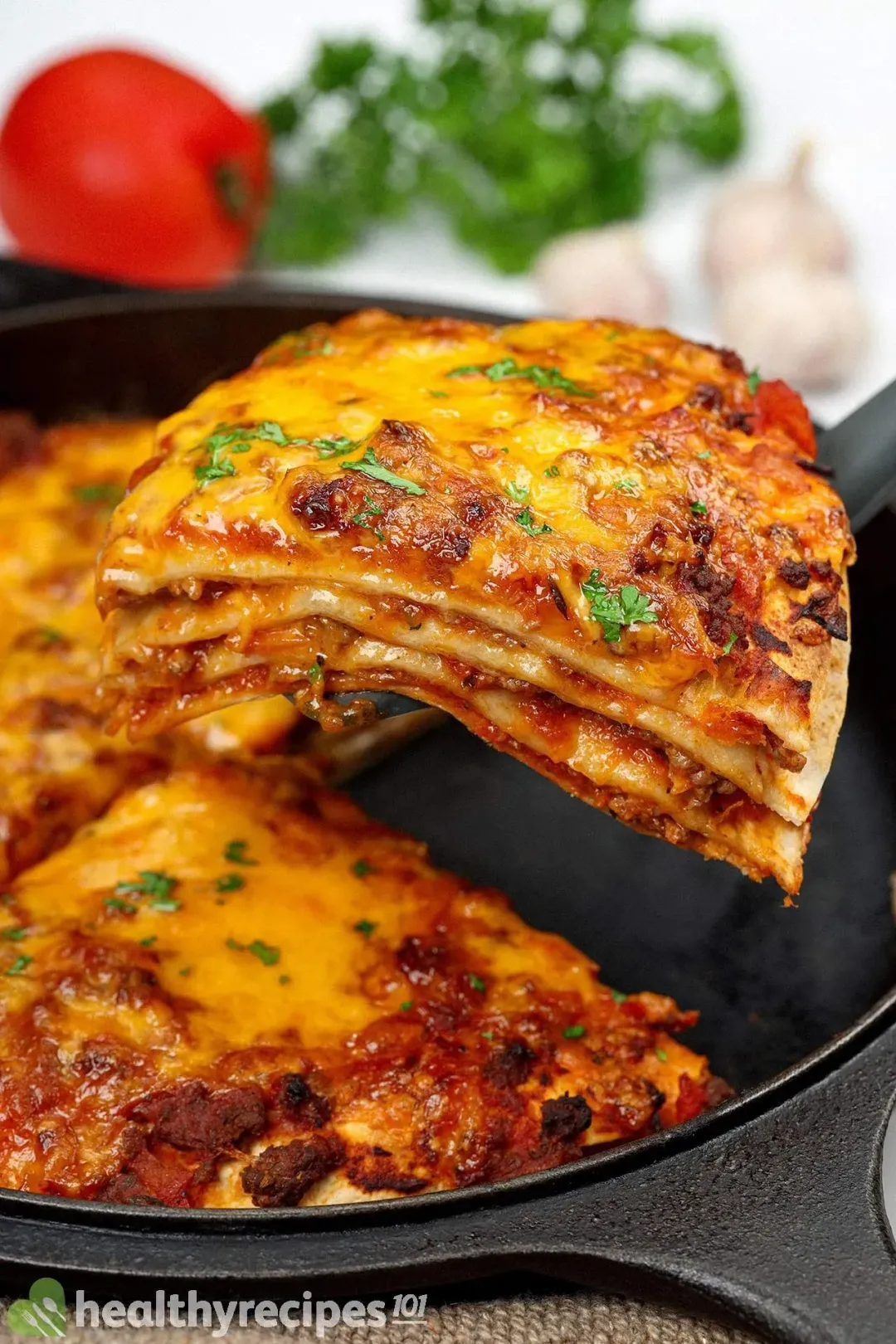 Tortilla Pie
Head Chef, Culinary Consultant
Tuyet Pham is an award-winning Saigonese chef who believes that joy is the secret ingredient to delicious food. At Healthy Recipes 101, Tuyet personally tests and simplifies every recipe, ensuring maximum flavor with minimal effort. With a background at prestigious French restaurants P'TI Saigon and Le Corto, Tuyet knows how to make every dish exceptional.
Writer, Author
Luna Regina is an accomplished writer and author who dedicates her career to empowering home cooks and making cooking effortless for everyone. She is the founder of HealthyKitchen101.com and HealthyRecipes101.com, where she works with her team to develop easy, nutritious recipes and help aspiring cooks choose the right kitchen appliances.
Nutrition Reviewer
Natalie Butler is a registered dietitian nutritionist with a passion to help others live their best life through food, fitness, safer beauty and a healthy lifestyle. She has expertise with a variety of diets and diseases and believes that there is no one-size-fits-all approach for health.
The beef kofta was delicious, i should definitely make it again